Elysium Residences Pattaya is a 19-storey residential development by Elysium Group. Who is Elysium Group, you might ask. We have been informed that Russian and British investors are involved, however this information has yet to be confirmed by other sources.
It is important to notice that the development comprises of only 75 exclusive residences. This would result in an average of 3 – 4 apartments per floor. In Pattaya it is unusual for a 19-storey condominium development to be home to 75 residences only. Normally the developers would prefer somewhere between 10 and 30 units per floor in order to optimize the revenue.
With a starting price of 2.8 million baht for a 32 square meter unit it would seem they are appealing to the middle segment of the market. This means a starting price of around 90,000 baht per square meter.
What have we covered so far?
• The name, which is an interesting name: Elysium Residences
• Height: 19 floors
• Number of units: 75 apartments
• Starting price: 2.8 MB or 90,000 baht/sqm
• Developer: Elysium Group
Oh, we forgot the most important thing. I am so sorry for that. A deep undercover intelligence operative suggests we are in the Cosy Beach area of Pratumnak Hill, in Kasetsin Soi 6 to be more precise. It is believed we are fairly close to the beach.
Perhaps the developer has seen the writing on the wall? The marketing material is clearly addressing the Chinese audience. This makes sense since Chinese customers are expected to play an an increasingly important and perhaps dominant role in Pattaya's property market.
Regarding advertising techniques we duly note the red luxury sports car and a Chinese looking lady dressed in red. Such a person is often called the brand ambassador. Furthermore we notice the Chinese inspired logo.
There will be a soft launch on the 1st of March 2015.
Published 21 February 2015
The photos were taken 21 February 2015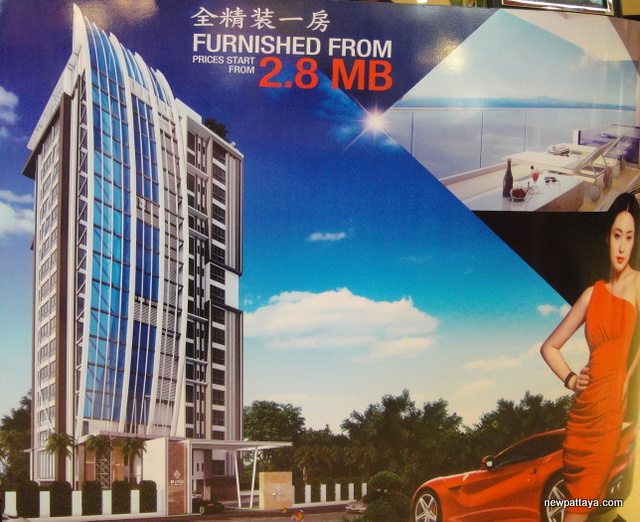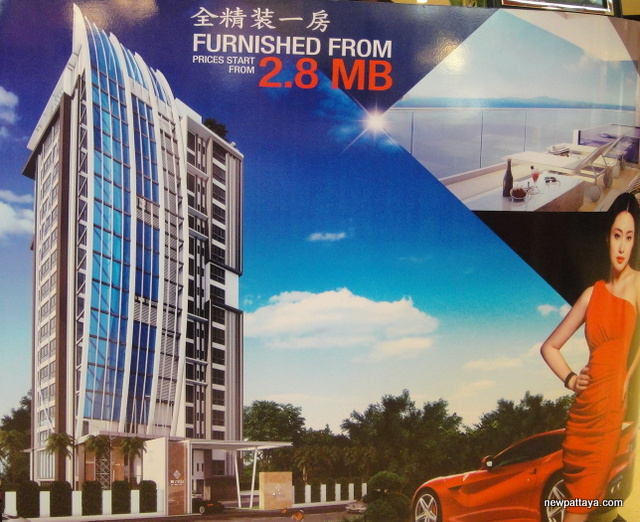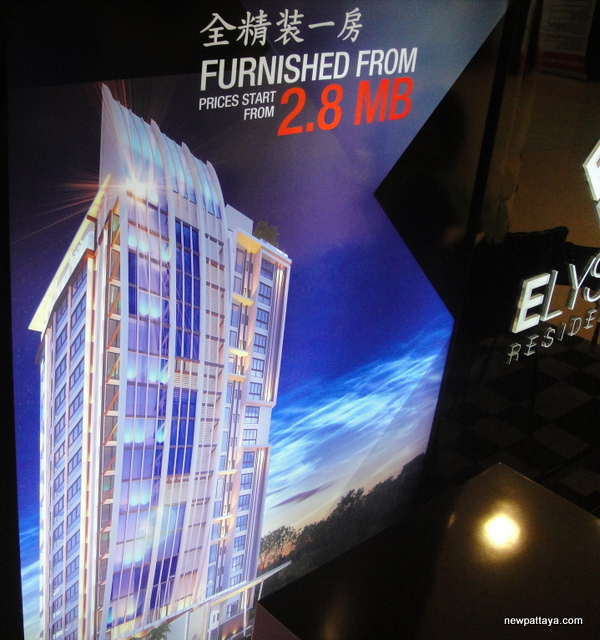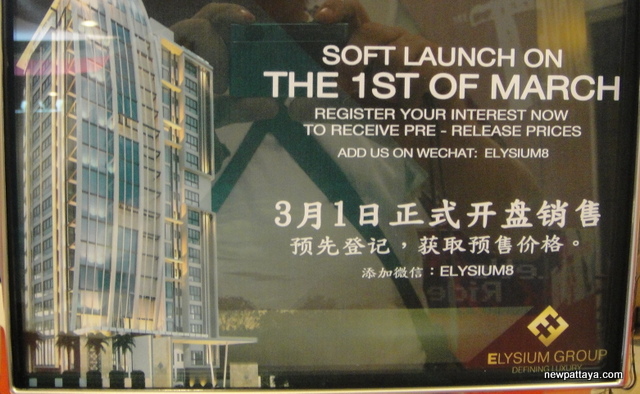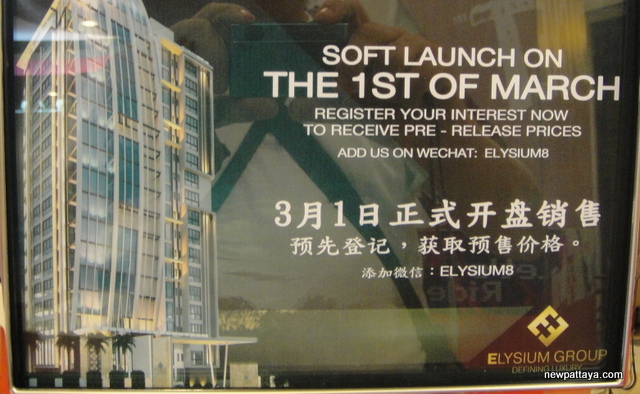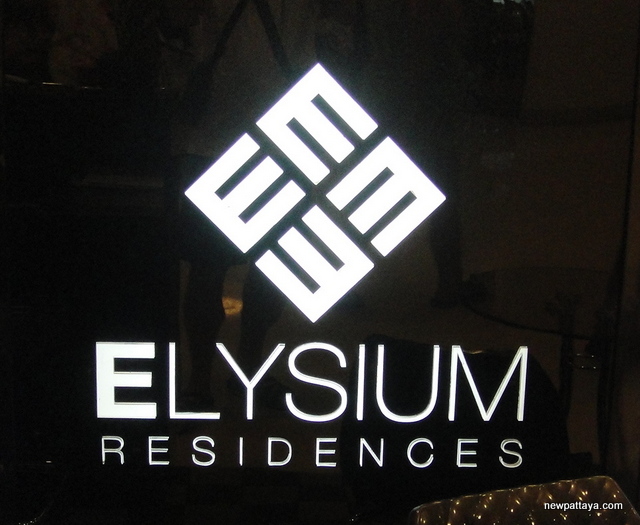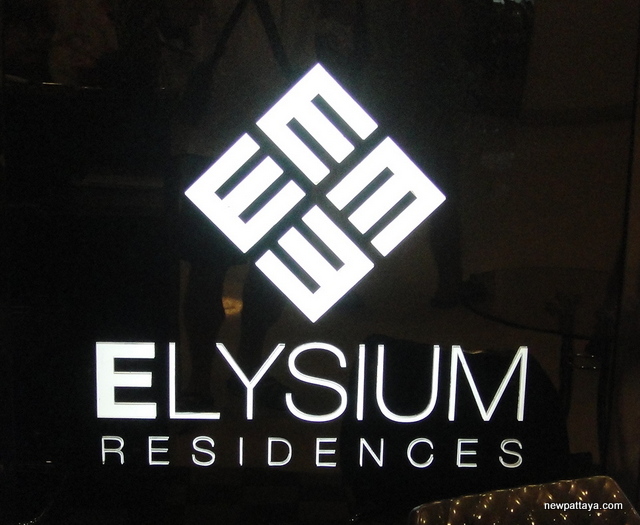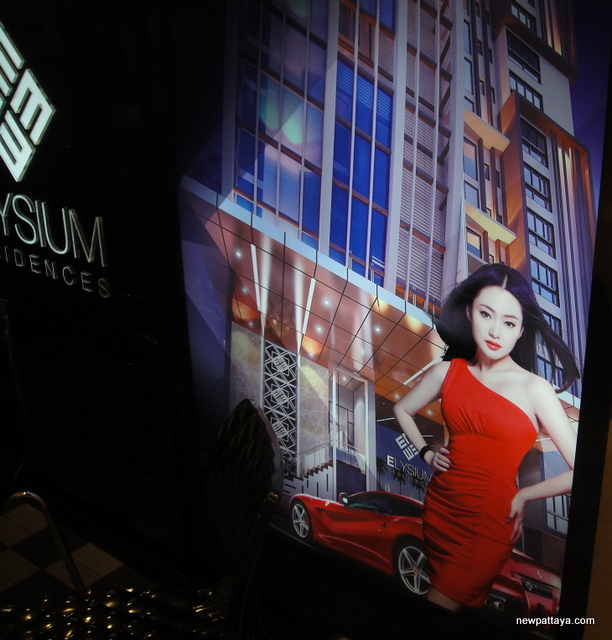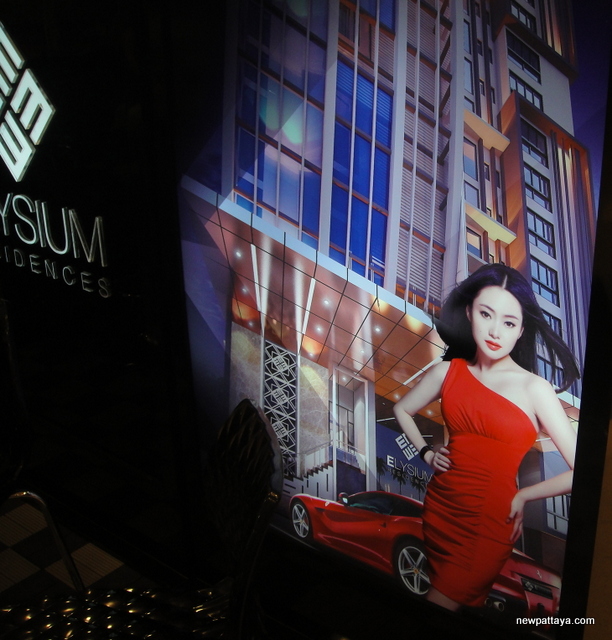 The picture was taken 5 October 2015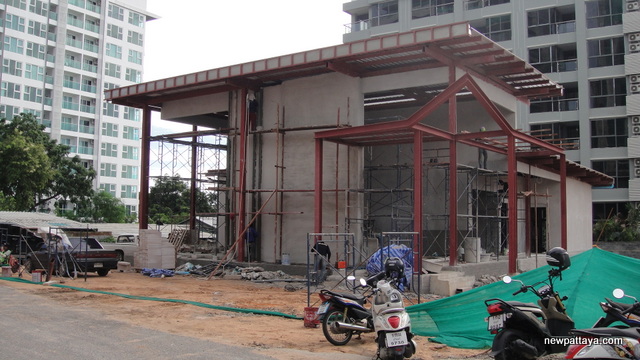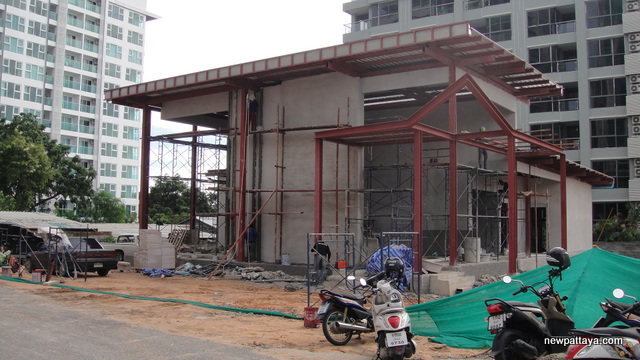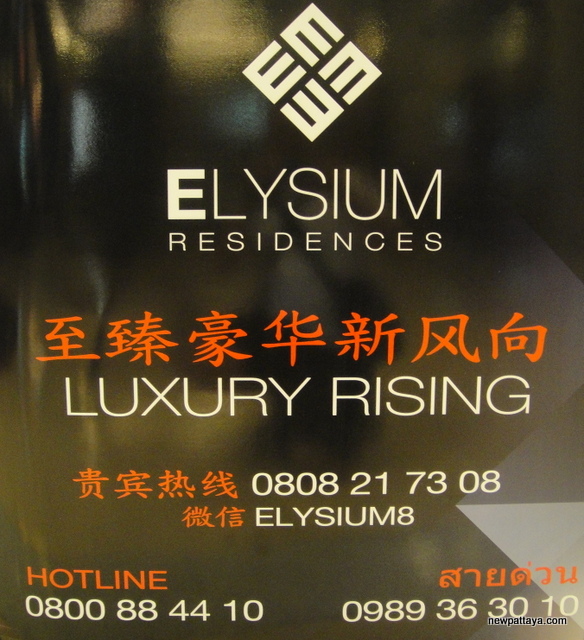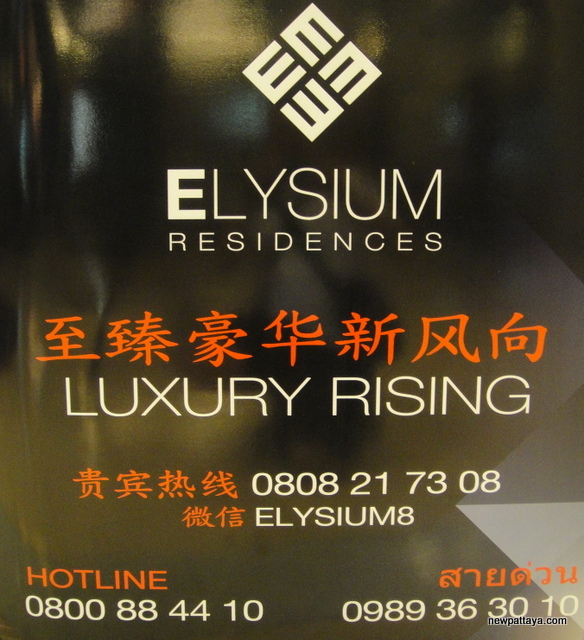 Want more information? Contact us on FACEBOOK