Eastiny Resort & Spa is part of the Eastiny Group of hotels in Pattaya. You can choose between 7 different hotels in the Eastiny Group.
Escaping from the noise and bustle of downtown to the private residential area of Pattaya, where villas & hotels are surrounded by tropical gardens. They are able to offer you a combination of business & pleasure with their meeting and banquet facilities. You are able to sample the delights of gourmet dining and authentic tastes in their sanctuary, and experience the tranquility of one of their exotic Issari Spa treatments. You can book a night at this resort here from as little as US$ 28 with breakfast included.
Eastiny Resort is expanding. They are constructing a 7 storey building that will be added to the resort. Of course newpattaya.com is the only place where you can find this kind of information. And as usual you will find plenty of pictures from the construction site. And a map to see the location. Eastiny Resort is located next to CC Condominium which is also a project under construction. We are not far from the Rai Wanasin Fresh Market on Soi Siam Country Club which is also called Soi Phon Prapha Nimit. The first two pictures are dated 26 May 2012.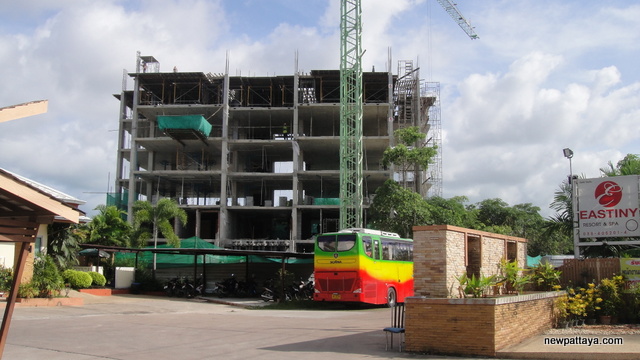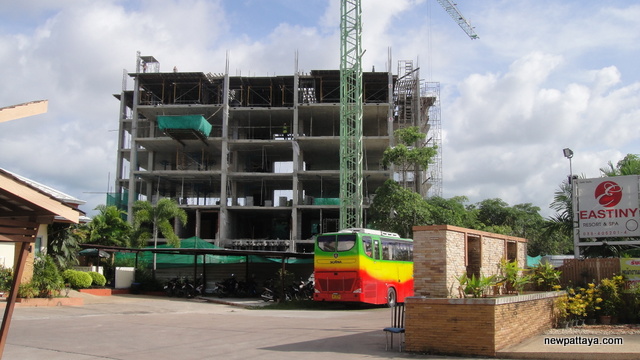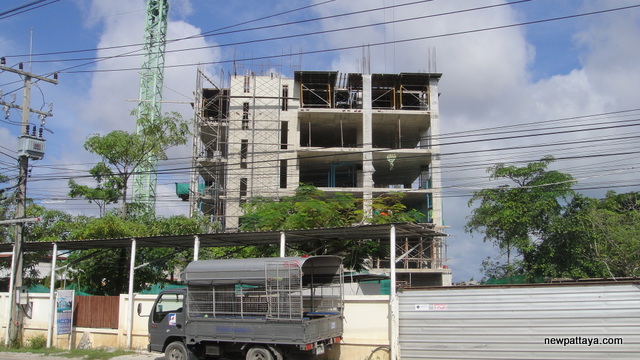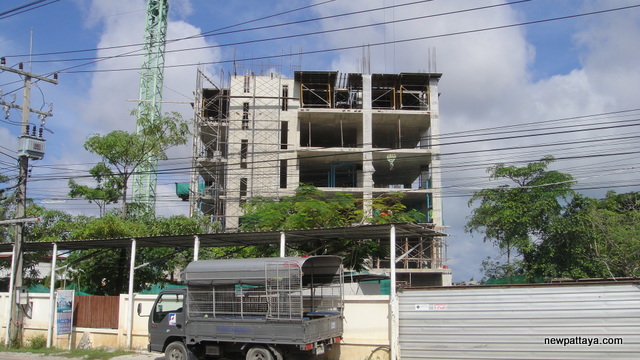 The picture below is dated 18 June 2012.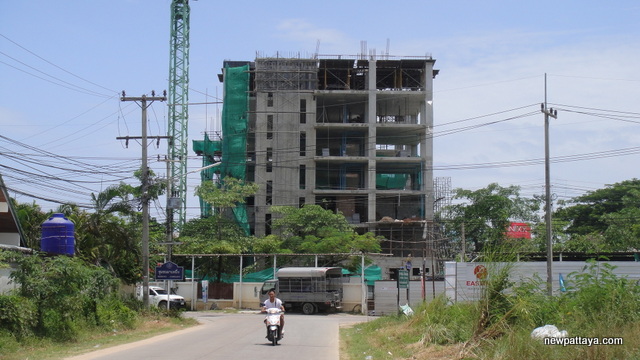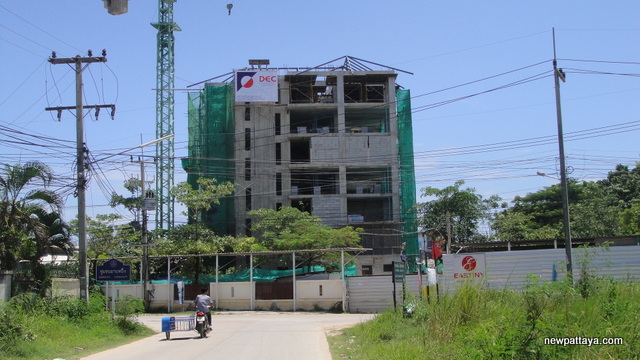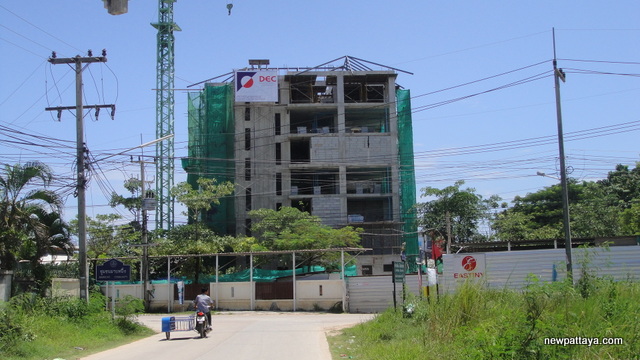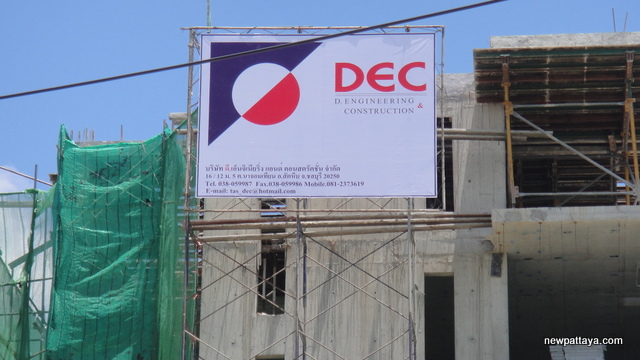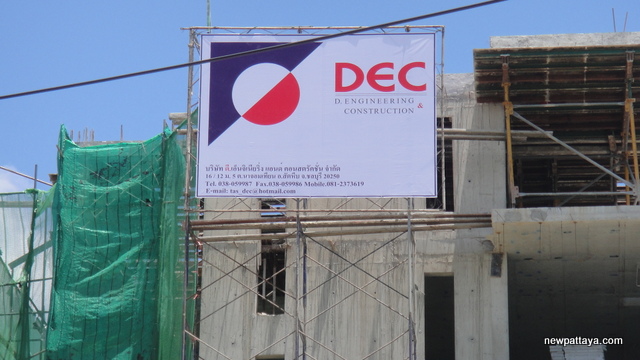 A picture dated 20 december 2012. Looks very nice, they have done a very good job. Notice the crane is still there, the job is almost completed.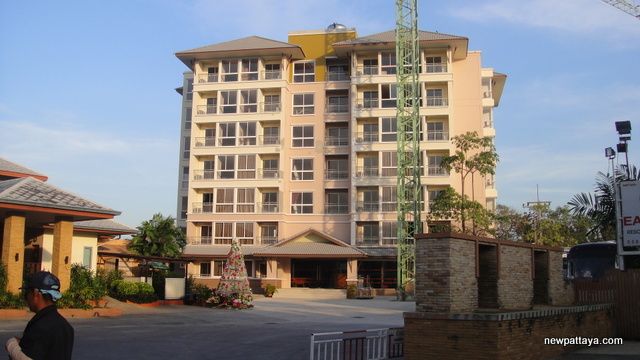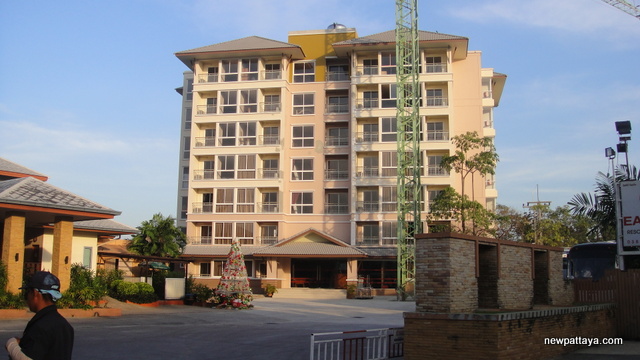 Want more information?