Diamond Tower Pattaya, a new project on Pratumnak hill according to Marc de Roon. It was unclear to me who the actual developer is so Marc de Roon directed me to Pattaya Realty.
There we can read that the developer is One Group or 1 Group Development Ltd, a company that has just completed One Tower Pratamnak. The interesting point here is that Pattaya Realty claim that nearly 50% of the apartments at the new project were sold in the first two months following the launch in September 2016. If true, then that is something to write home about.
We will dig further and see what we can find on the internet. It is almost like a treasure hunt, isn't it? A professional is taking over now, rest assured we will find something on this internet of mine.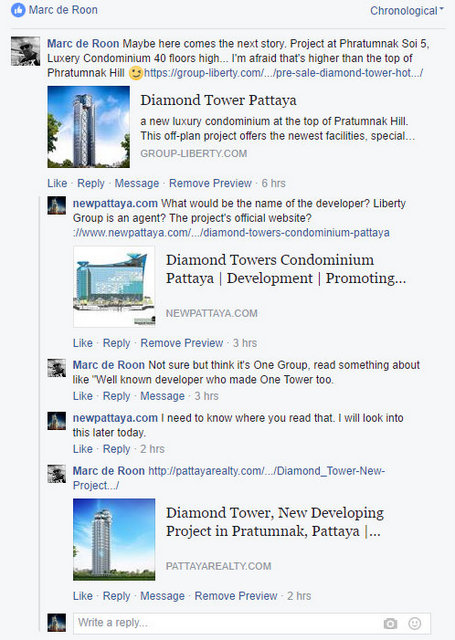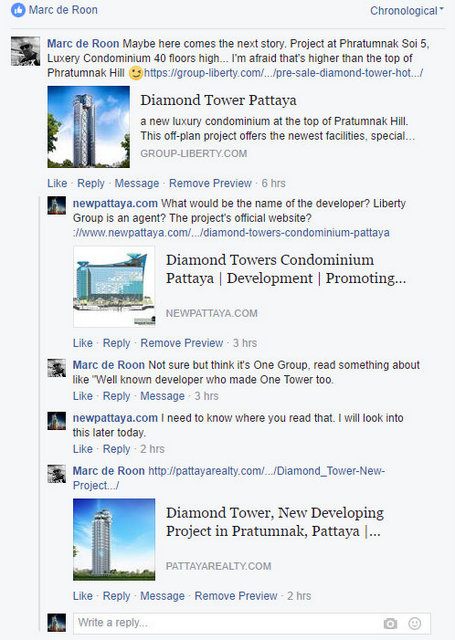 Next we will take a look at Stuart Foulkes' FACEBOOK. Why? You seee, there is a small picture in the left corner, the profile picture, let's take a further look at that nice picture. Oh, we notice something now, don't we? Stuart and a lady is standing in front of what looks like a Movers & Shakers poster. Ahh, there it is, Diamond Tower Partamnak. Perhaps we knew that already? So many questions that we might not find an answer to….
What does my good friend GOOGLE have so say? Let's take a look: Diamond tower Pattaya. 3 likes · 1 talking about this. NEW LUXURY HIGH RISE CONDOMINIUM(ON 3 RAI OF LAND) in the prestigious area of Pratumnak in …


3 likes and 1 talking about this? Not much.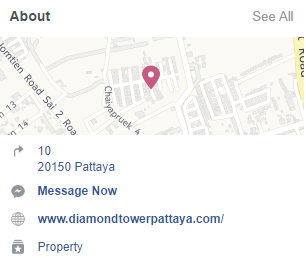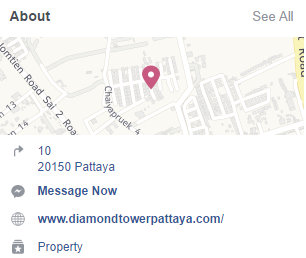 Aha, now we have what looks like an official WEBSITE.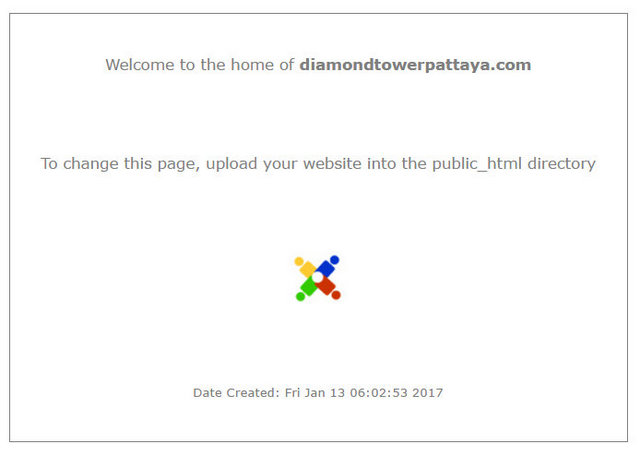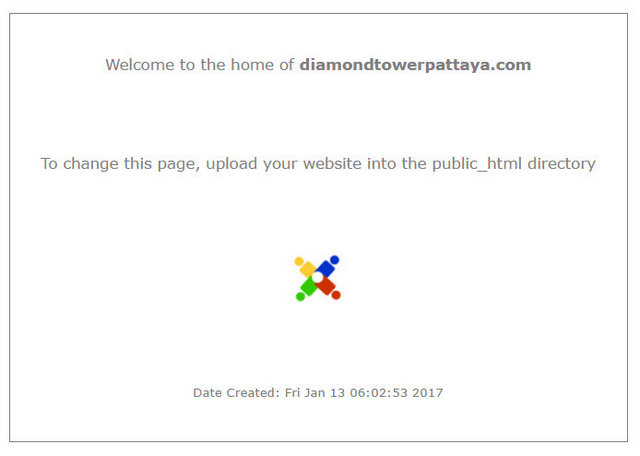 Perhaps they are working on the website? Well, the project was launched in September 2016….
But wait, there is yet another facebook page for the project, this one has 198 likes:
• www.facebook.com/diamondtowerpattaya
Believe it or not, there is yet another FACEBOOK page about the project, this one has 32 likes.
Then I have just a few questions: Who is in charge? Why is the facebook dead? Why is what looks like the official website not working?
Other than that, this is a 40-storey tower with a total of 406 units. Indeed one of the best locations in town at the top of Pratumnak Hill. It could be the most exciting project in Pattaya. Stunning views and all I could ask for.
It is just the management team or lack of management and PR that I find somewhat peculiar. Attention to detail is important in my world. But perhaps if the location is exceptionally good, and indeed it is, then the project will sell itself?
Published 7 February 2017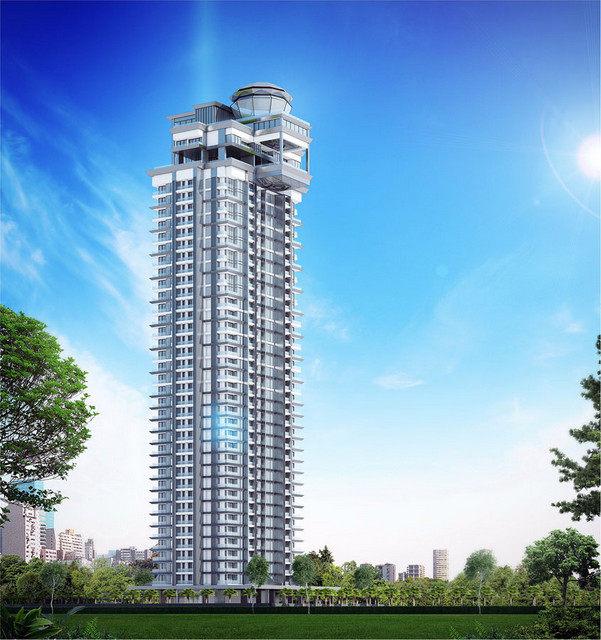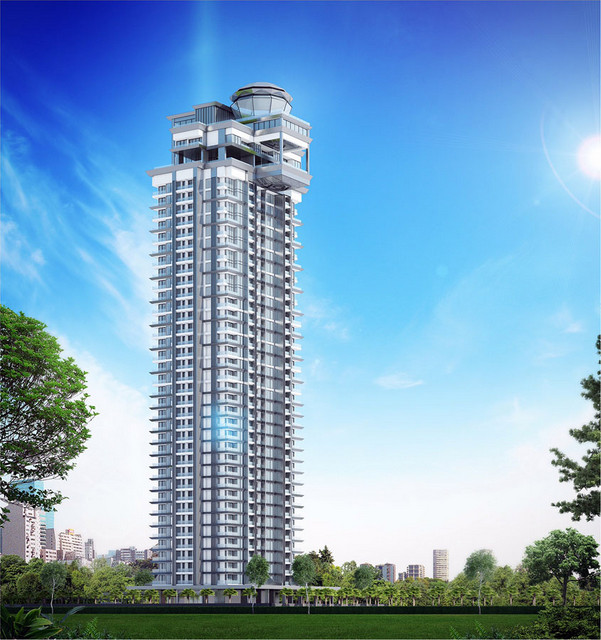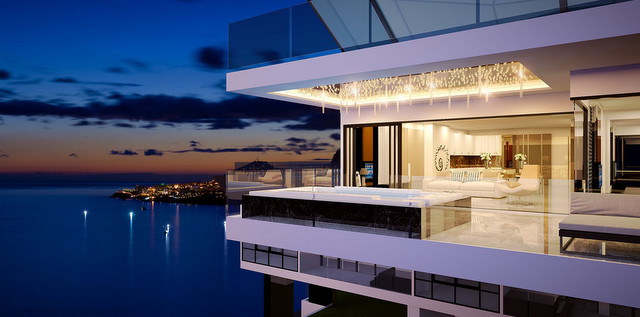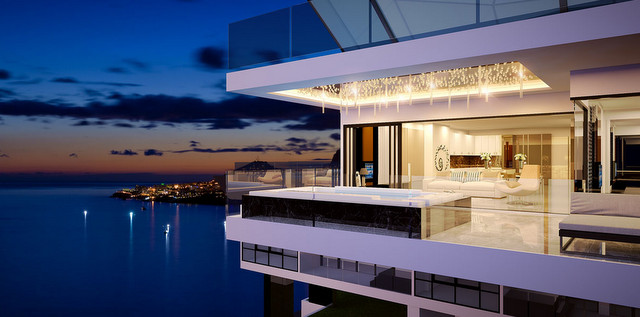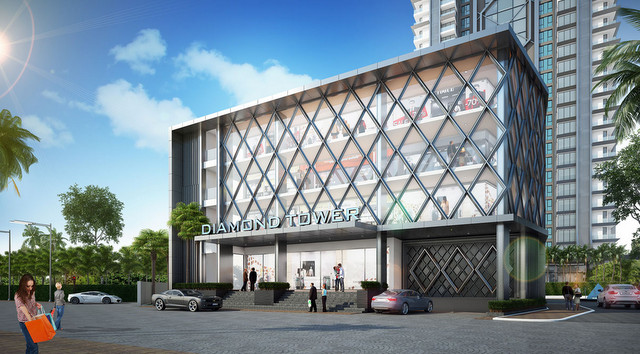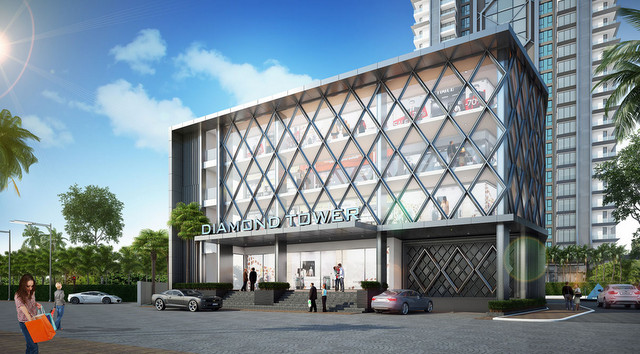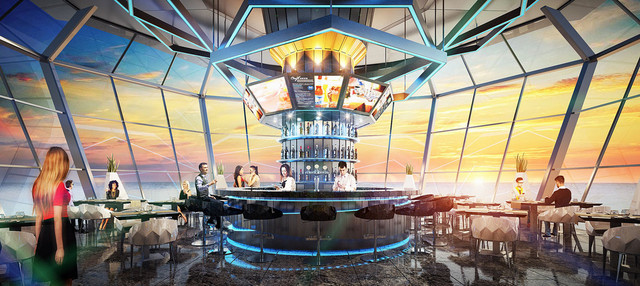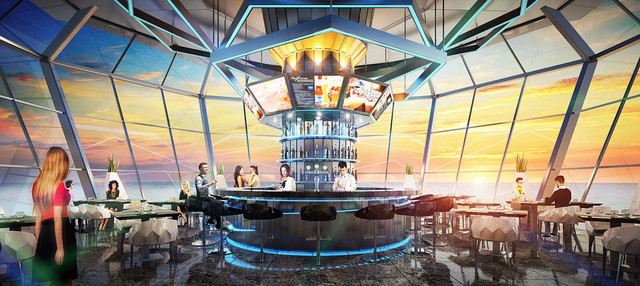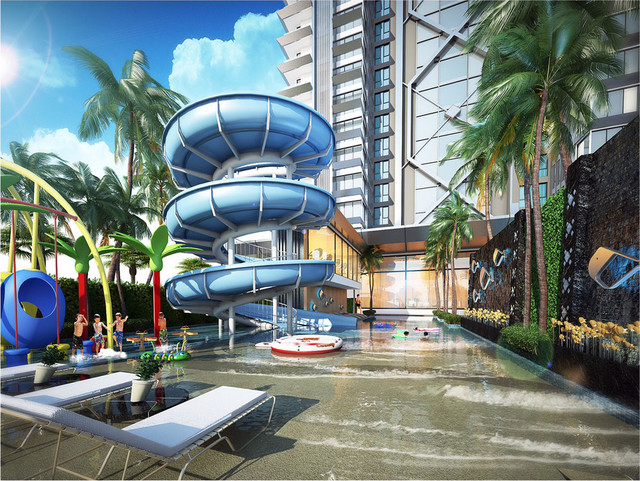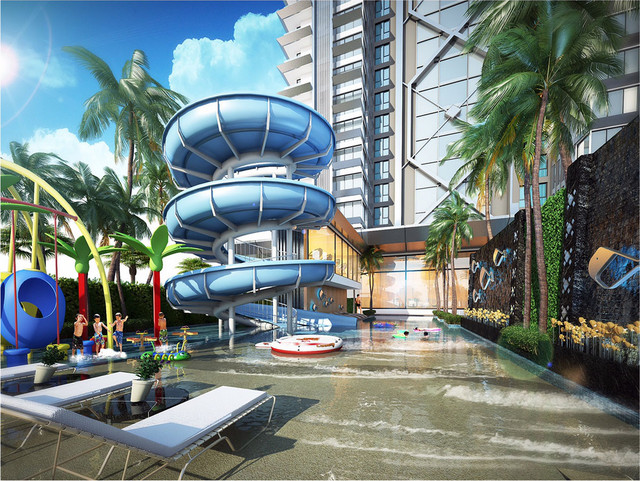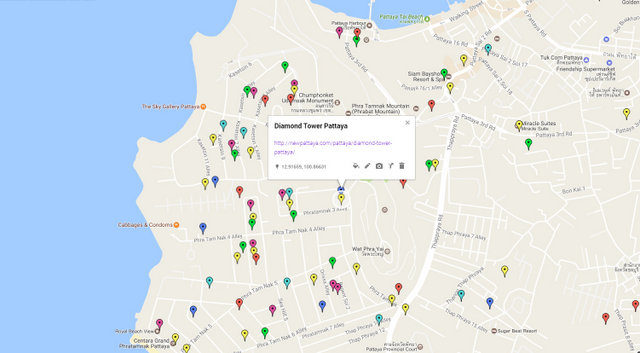 Want more information? Contact us on FACEBOOK