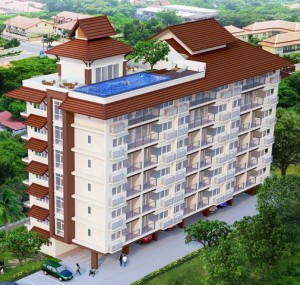 CW Ocean View Condominium is an 8-storey condominium development located just 200 meters from the white sandy beach in Bang Saray – and Bang Saray is located just 18 kilometers from Pattaya and the city is expected to experience a property boom in the near future.
This second project from CW Asset that is called CW Ocean View has prices starting at only 999.000 Baht. There will be just one building with 70 fully furnished one and two-bedroom units, 36 sqm and 72 sqm respectively. For the buyer who wants to save money they are also offering the units unfurnished. There will be a swimming pool and fitness center on the 8th floor.
I first heard about this project in December 2011 and I do not know whether the project has been officially launched yet or we still are in the pre-launch time zone. October 2012 more than 25% of the units have already been sold. Construction is scheduled to begin August 2013.
The developer is CW Asset Co., Ltd. that is a joint venture between CW Venture Capital Co., Ltd (49%) and the Luek family of Bangkok (51%). The managing director is Imorn Luekhamharn and she has seen the potential that Bang Saray has to offer. CW Asset's first project in Bang Saray was the successful Bang Saray Beach Condominium located just 100 meters from CW Ocean View.
Pattaya is getting increasingly crowded with too many projects so it is only logical that developers should look elsewhere for greener grass and there can be no better place than Bang Saray. It is logical that Bang Saray with its scenic landscape should experience a property boom but unfortunately most developers are seldom good at rational thinking. They want to minimize the risk and play it safe but in the long run playing it safe is the easiest way to fail. The developers are typically not bold and visionary people, they like to stick to their own backyard – if they do venture out to a new area they often follow in other developers footsteps. But somebody has to be the first and CW Asset belongs to that brave group of developers. So what makes CW Asset different from other developers? Well, the managing director is a woman and that just might explain it all.
CW Asset's third project is Abatalay Condominium in Jomtien with prices starting at only 699.000 Baht. It is a very good idea to go visit their sales office on Thappraya Road near The Axis.
Published 23 October 2012.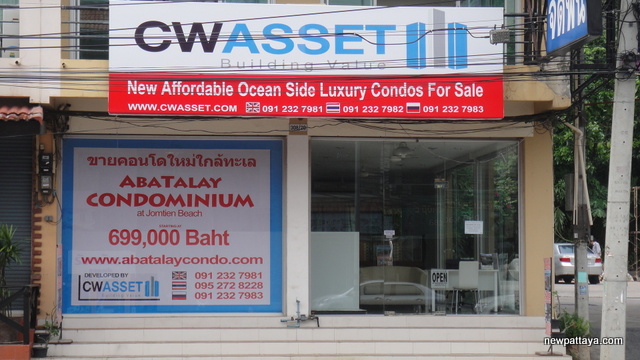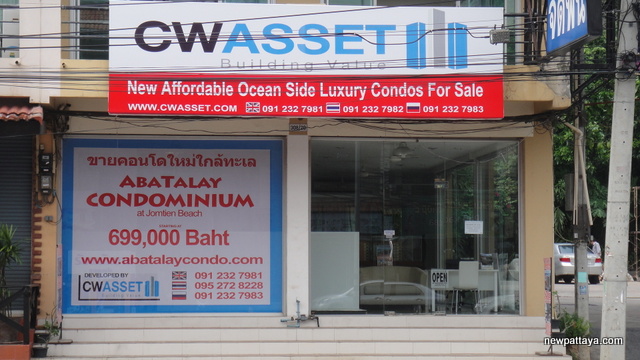 Want more information?