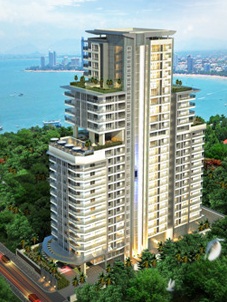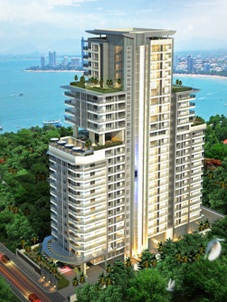 Cosy Beach View is a new 24-storey condominium in Pattaya. The condominium is located on Pratumnak Hill at Cosy Beach, one of the most popular areas of the city. Only a few minutes away from Pattaya city.
The developer of the project is David Marsiano, who have successfully completed two condominium complexes in Pattaya city – City Garden Pattaya and The Avenue Residence.
Cosy Beach View is located 200 meters away from the beach and has a sea view from any apartment from the third floor. At Cosy Beach View Condominium, they have 257 units and offer more than 20 different apartment types including various types of studios, 1 & 2 bedroom apartments, apartments with private garden, and of course a top-floor penthouse. Having a very flexible payment plan they can offer you the best conditions. Prices start from 1.49 million baht. These pictures were taken 28 April 2012. Notice the white building to the left, this is The View from Matrix Developments, also a project under construction. So we have two neighbouring projects with almost the same name, The View and The Cozy Beach View. It makes me wonder why developers have such a problem coming up with new and unique names.
The architect, structural engineer, mechanical and sanitary engineer and electrical engineer is all taken care of by Siam Pacific Engineering.
The construction management is taken care of by the company R.C.M. Project and Construction Management.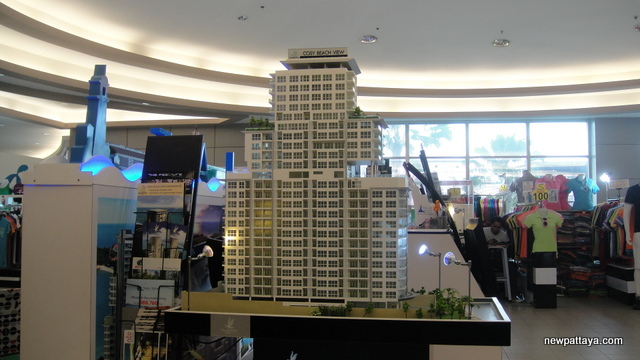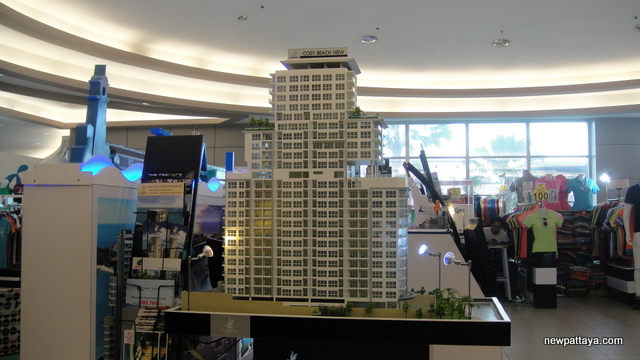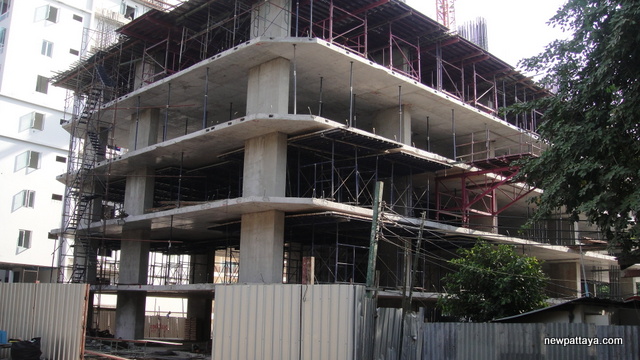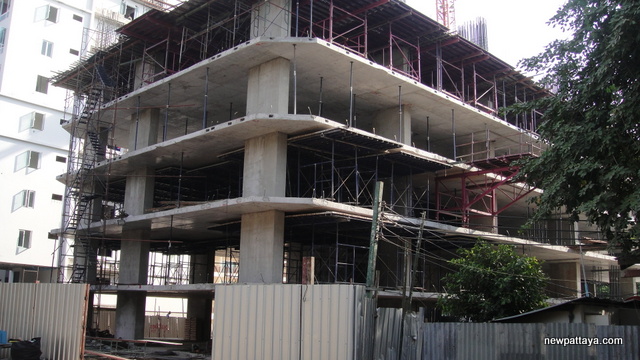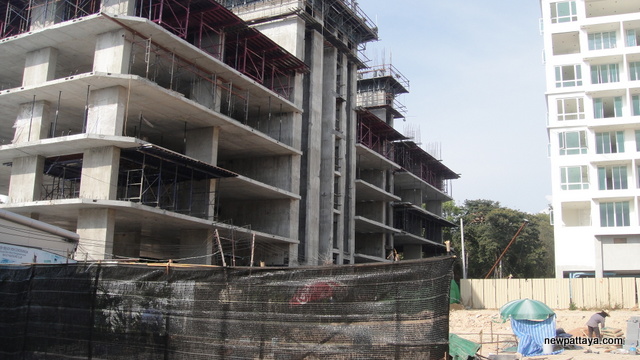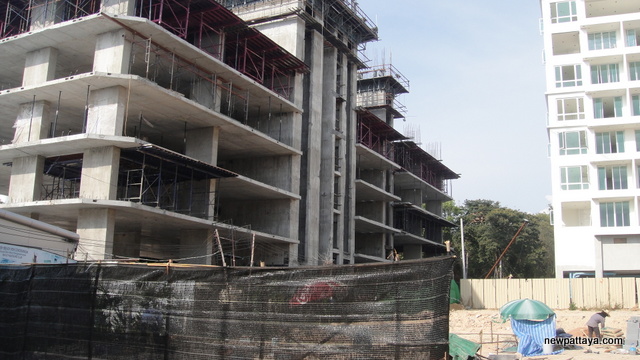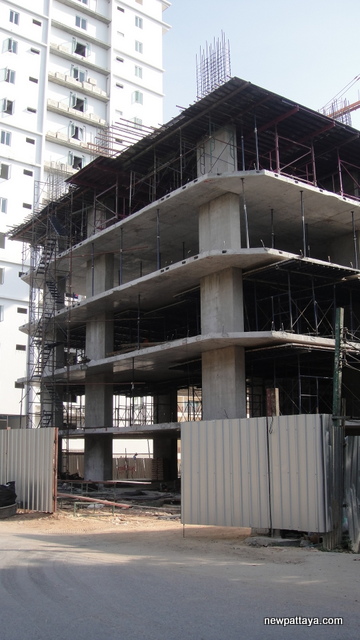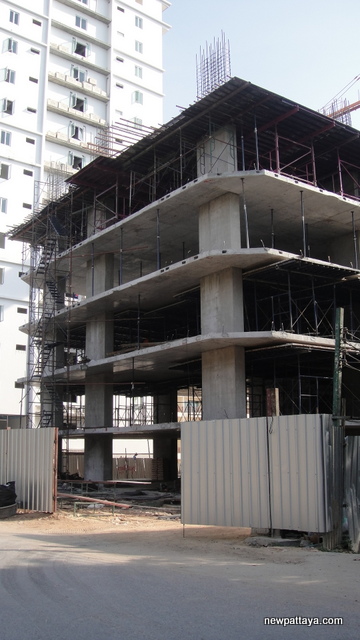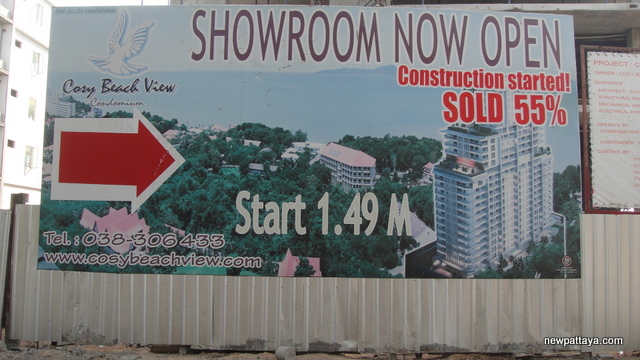 Below is a picture dated 10 July 2012. The View is the white building to the left in the picture and Cosy Beach View is the building to the right.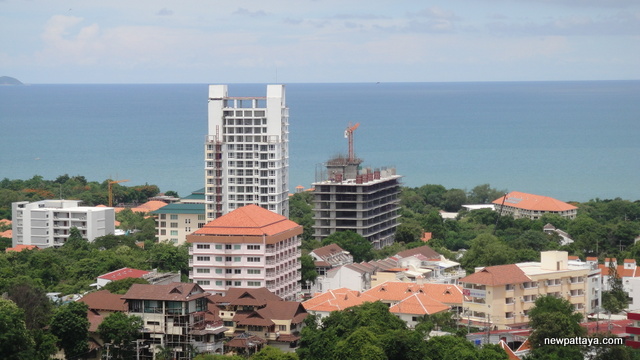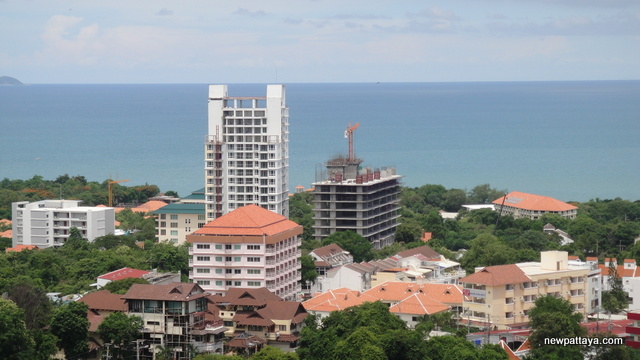 Below you will find a picture dated 1 October 2012. They have made lot of progress during the last 5 months. Everything looks surprisingly good. A pleasure to look at this development. Good job, well done.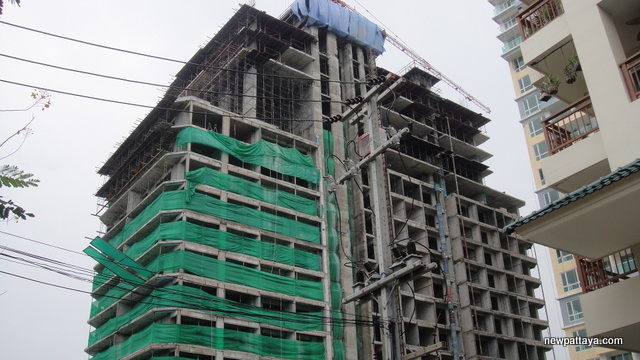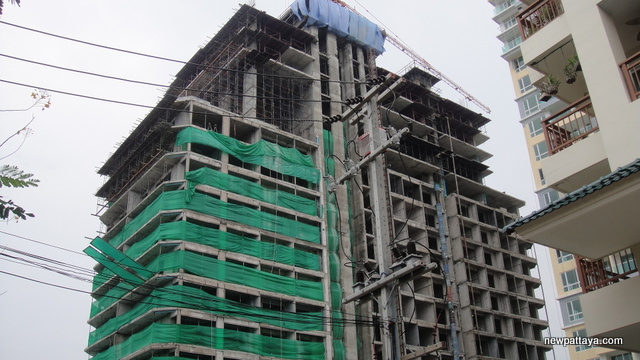 We are back on 25 october 2012.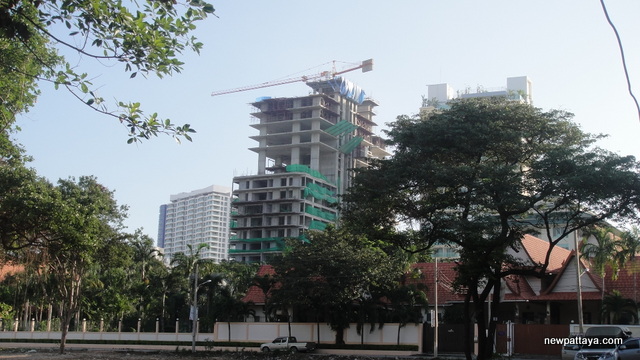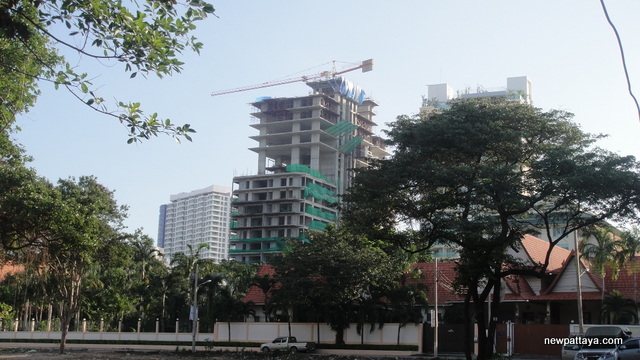 The pictures below are dated 7 november 2012.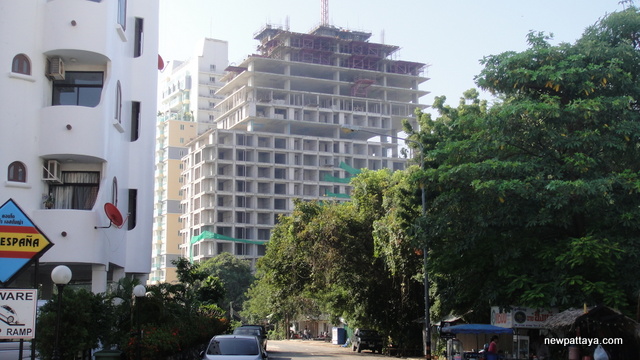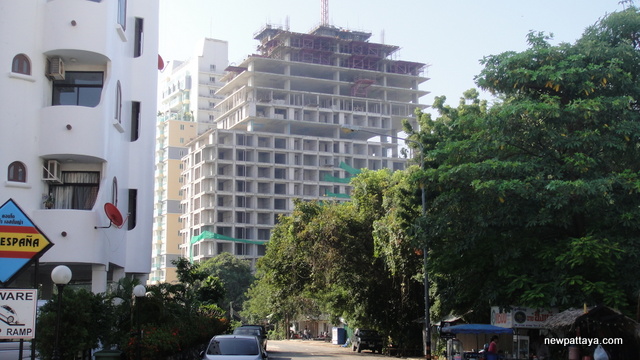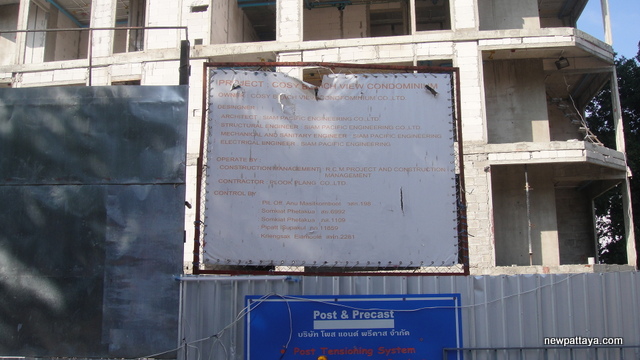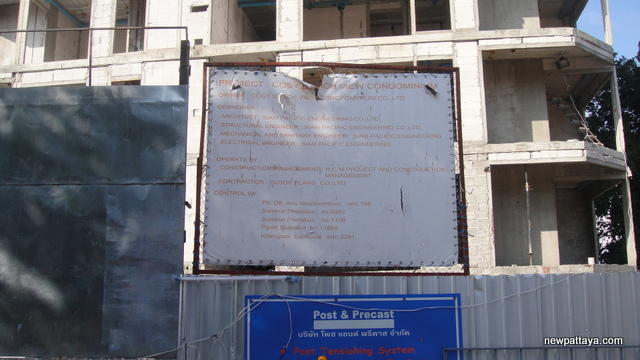 A photo taken 11 March 2014
Cosy Beach View is nearing completion.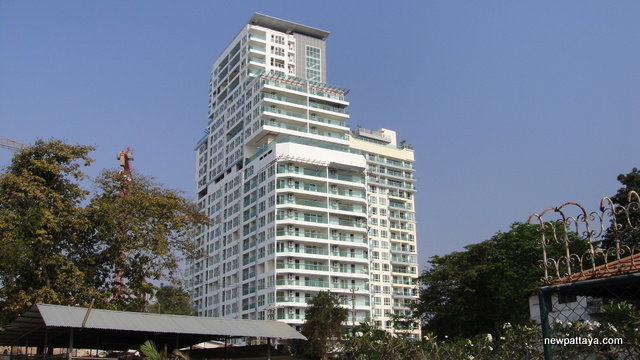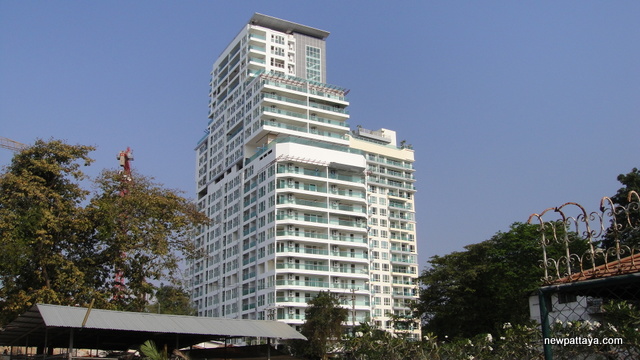 Want more information?