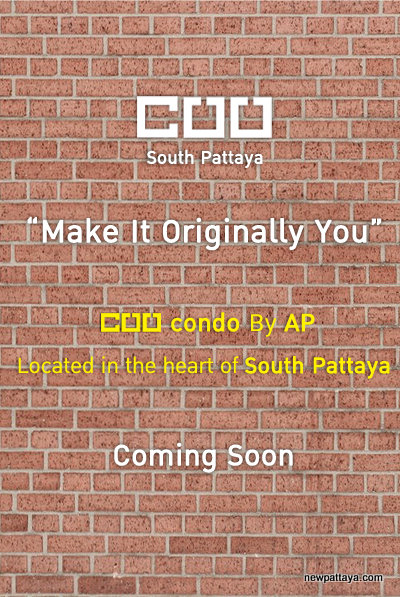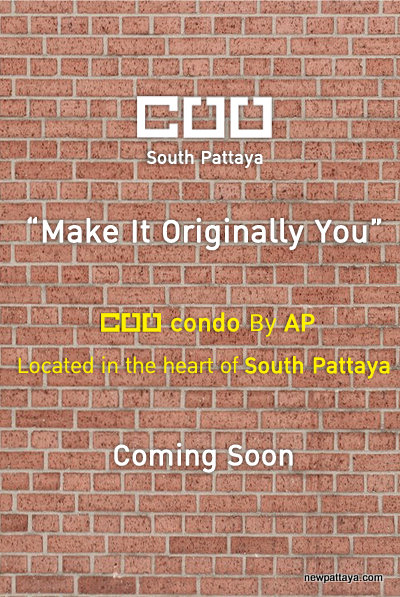 COO Condominium South Pattaya is a new project by AP.
AP is short for Asian Property Development Plc. AP is one of the really big Bangkok Based developers from Bangkok, SC Asset is very small in comparison. The company offers a lot of famous brands like Life, Aspire, Rhythm, The Address etc. Currently they have a lot of high-rise project near the BTS and MRT mass transit lines. AP build single detached houses, townhouses and condominiums.
As expected AP is now joining the club and coming to Pattaya or South Pattaya (พัทยาใต้) to be more precise. Not a high-rise this time but two 8-storey buildings. A new brand is introduced, the COO Condo brand (คูล์).
This will be a low-rise condominium project comprising of two 8-storey buildings. There will be 476 residential units and 1 commercial building. The smallest units come with a size of 28 sqm.
AP is simultaneously launching COO Condo Phitsanulok (พิษณุโลก) under the same new brand. The Phitsanulok project comprises three 8-storey buildings with a total of 448 units. The starting price is 1.39 MB for a unit with a size of 28 sqm.
COO Condo South Pattaya will be located in the heart of South Pattaya, on South Pattaya Road exactly opposite Pattaya City Resort.
This is an image of COO Condo Phitsanulok, it is likely the Pattaya project will be similar.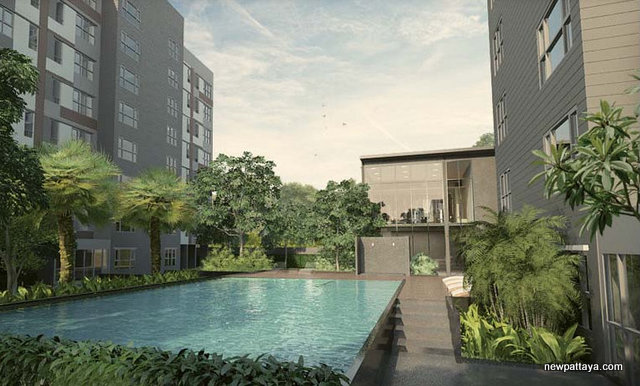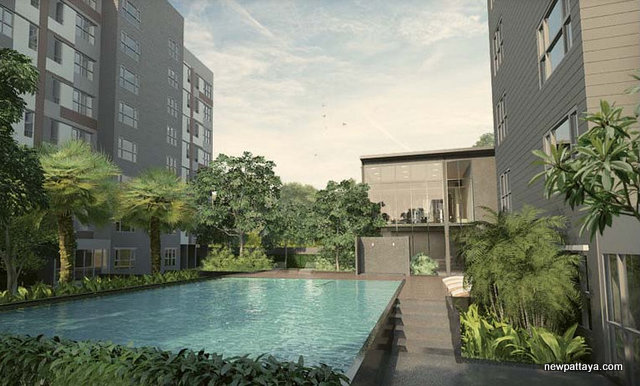 Published 31 October 2013
The photos were taken 1 November 2013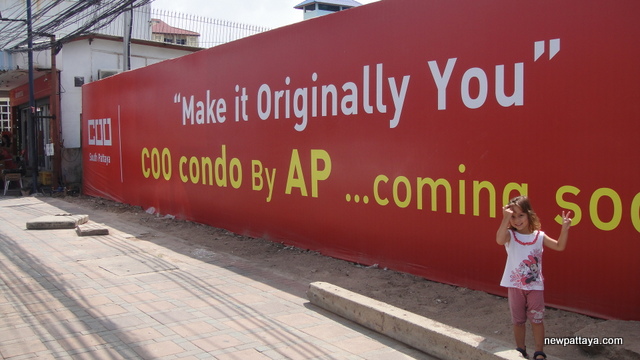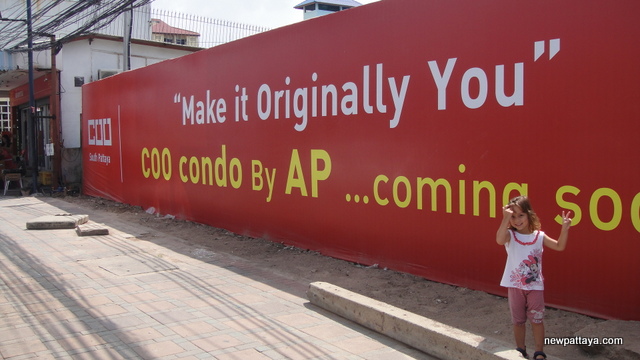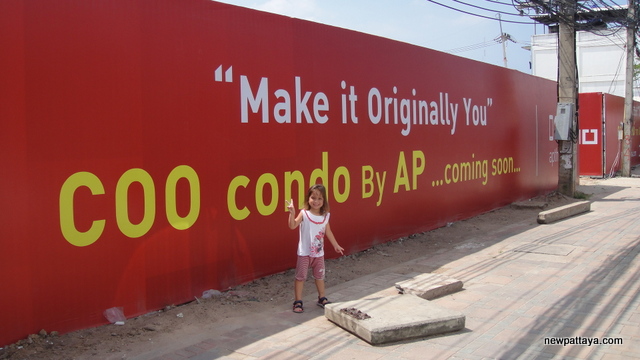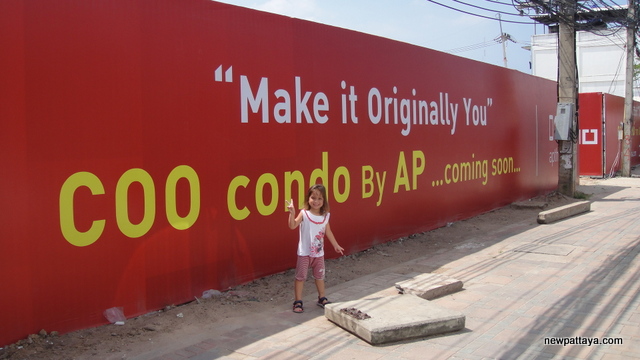 Sales office and showroom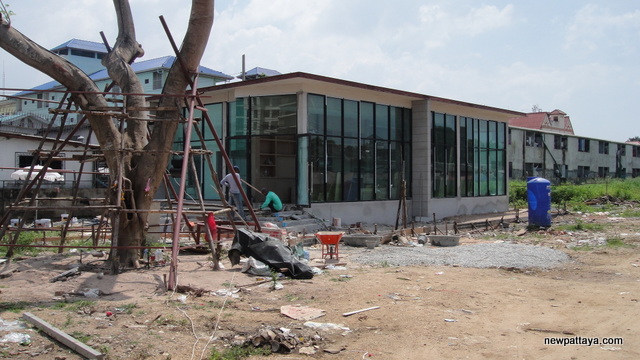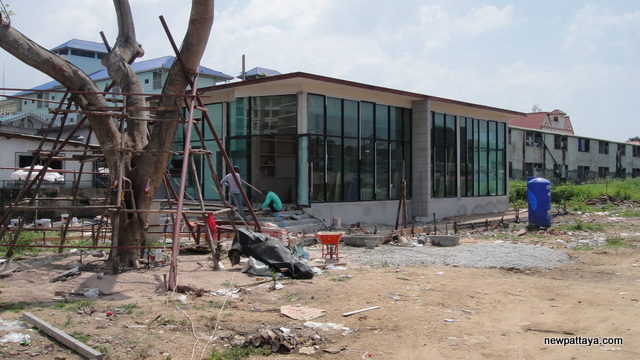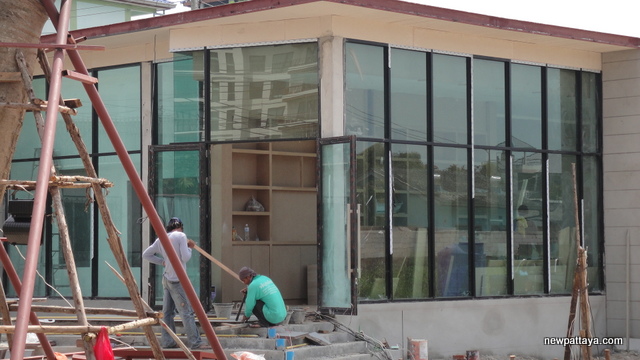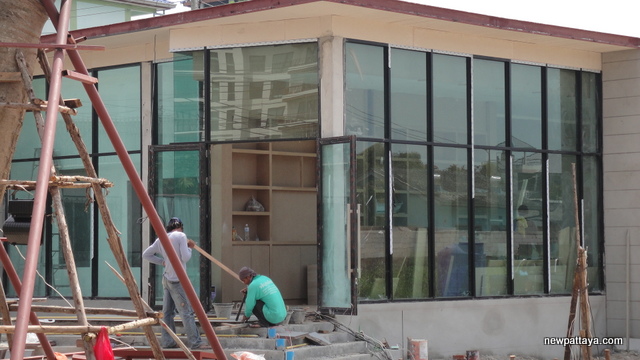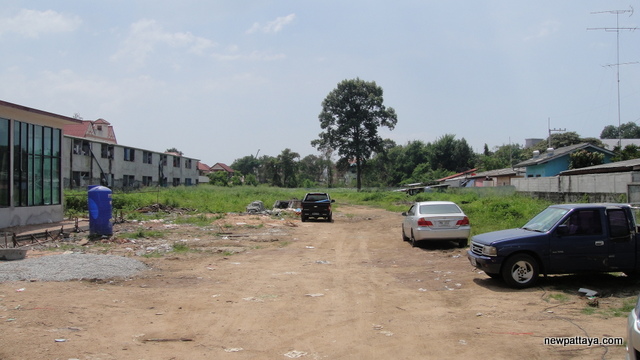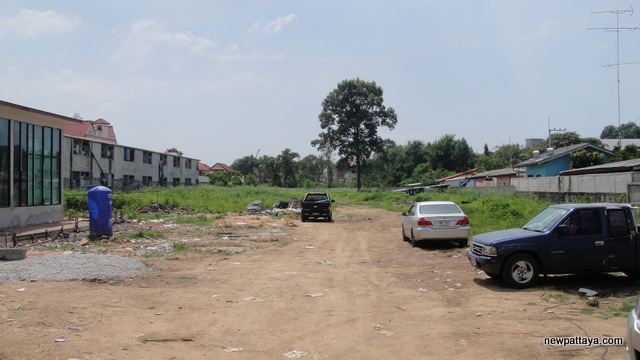 A photo taken 23 November 2013
The sales office at COO Condo South Pattaya is open for business.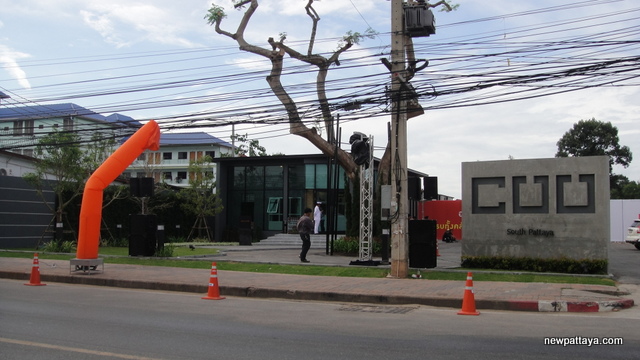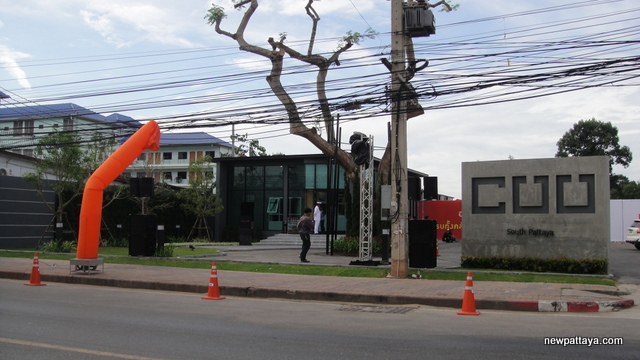 Want more information?