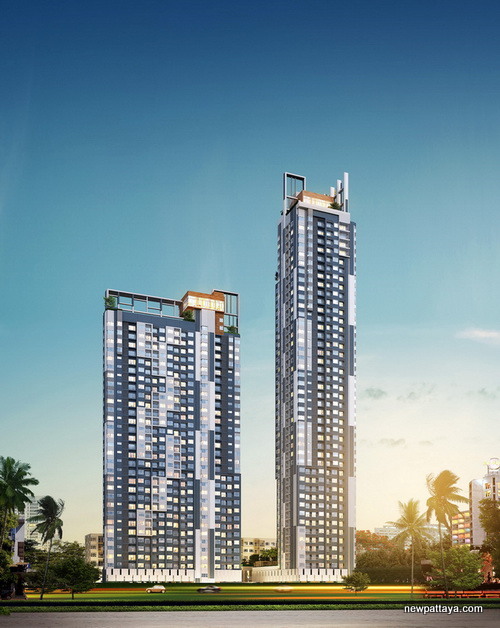 Breaking News 6 June 2013: The Grand opening of the Centric Sea Pattaya Sales Office is on 20 June 2013 and not on the 15th of June as previously announced. I am sorry for misinforming the readers and investors, all I can say is I really try to do my best and I am not a lazy boy.
Centric Sea Pattaya (เซ็นทริค ซี พัทยา) comprises of three buildings, building A which is 44 stories tall with 451 units, building B which is 32 stories tall with 463 units and building C with 7 stories and 85 units, the whole project comprises of 999 units.
One-bedroom units are ranging from 27.50 – 40.50 sqm, two-bedroom units are ranging from 57.50 – 67.60 sqm and finally the three-bedroom units have a size of 96.60 sqm.
One-bedroom units with a size of 27.50 sqm is available for as little as 1.9 MB, that is rather surprising for such a good location. A very good price for an inner city condo, I recommend the readers to buy, buy more than one unit. Buy a lot. Two-bedroom units with a size of 60 sqm will cost from 4 – 5 MB, that is also a good price considering the location.
The apartments come fully furnished with a price of around 70.000 baht per square meter. Prices in Pattaya are considerably lower than in Bangkok, I can only recommend to buy.
Centric Sea Pattaya is worth 2.8 billion baht. SC Asset bought the land for 244 million baht from Rende Development, a property firm owned by Thaksin Shinawatra's eldest daughter Pinthongta who is developing a hotel in the same area.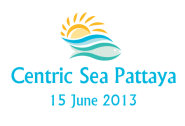 Breaking News 13 May 2013: Centric Sea Pattaya (เซ็นทริค ซี พัทยา) by SC Asset will be launched 20 June 2013 at the Pattaya Sales Office. For the thai readers: The Grand opening of the Centric Sea Pattaya Sales Office is วันที่ 20 มิถุนายน. I do believe we are the very first to present this news story. This will be the biggest property event in Pattaya in 2013, this is really hot news. I hope SC Asset will kick Sansiri's ass this time – for those that don't know, Sansiri and SC Asset are arch rivals. This is a high-rise in the heart of the city, a new unique product in Pattaya, this kind of product will sell fast. My

motto: Search and you shall find.



Centric Sea Pattaya is a 44-storey high-rise by developer SC Asset. The Centric brand usually covers the mid to upper-mid segment. SC Asset's luxury brand The Crest Sukhumvit 34 has prices from 5.9 – 20 MB and I expect prices at Centric Sea to be considerably lower. At the moment Pattaya is simply too small for large scale luxury development projects so it is wise focus on the mid segment. A luxury development is a Grade A development and despite the fact that we practically don't have Grade A developments in Pattaya many developers refer to their projects as belonging to the luxury category. A development with prices starting at 2.6 MB is at best a Grade C development and there is no escaping that fact. Grade C may be very nice but it is far from luxury.
นายกรัฐมนตรี ยิ่งลักษณ์ ชินวัตร will soon launch Centric Sea Pattaya valued at 2.5 Billion Baht. The 44-storey high-rise on Second Road is situated right next to Grand Sole hotel. The company behind this high-rise condominium is Thaksin Shinawatra's property firm SC Asset Corp. SC Asset is listed on the Stock Exchange of Thailand and it is one of the bigger Bangkok players in the property market in Bangkok. It is no secret that SC Asset is a giant company with a huge portfolio of property projects, but when you choose to launch a project like The Crest Sukhumvit 34 in a foreign country like Singapore and during that launch sell 52 units, then you are one of the really big players. The Crest Sukhumvit 34 was launched june 2012 and it is a 28-storey high-rise comprising 265 units.
And now, dear reader, prepare yourself for the War of the Giants – a property war between two Bangkok based companies: Sansiri and SC Asset. Don't worry, there will be room for both of them in Pattaya as they do have very deep pockets and are prepared to pay whatever it takes to be successful. But they will be having local developers for breakfast.
Both Sansiri and SC Asset has built a good reputation over the years and that is invaluable in this business, that is something money can't buy. In other words, they are thai companies with deeply rooted connections to the thai middle and upper classes. Please note that traditionally 99% of Sansiri's buyers are thai.
A 40-storey condominium building on Second Road. I am totally overwhelmed by the thought of that. I will need some time to get used to it. This is going to be big, I mean really big. It is very exciting that Pattaya is changing so fast, much faster that I ever dreamed of. This is very good news for Pattaya city as it will make Pattaya even more attractive than it already is.
SC Asset will have many friends in Pattaya. The owner of Sophon Cable TV, ชาญยุทธ เฮงตระกูล, or for those that can't read thai, Chanyut Hengtrakul, is a very powerful figure in Pattaya. He is a former minister and member of parliament and good friends with Pattaya's Mayor Itthipol Kunplome. He has some Red Shirt connections and close ties to Prime Minister Yingluck Shinawatra. Like it or not, SC Asset is part of Pattaya's future.
The sales room is almost completed so it will not be long before we will get a name for this project and some more details.
Published 2 March 2013.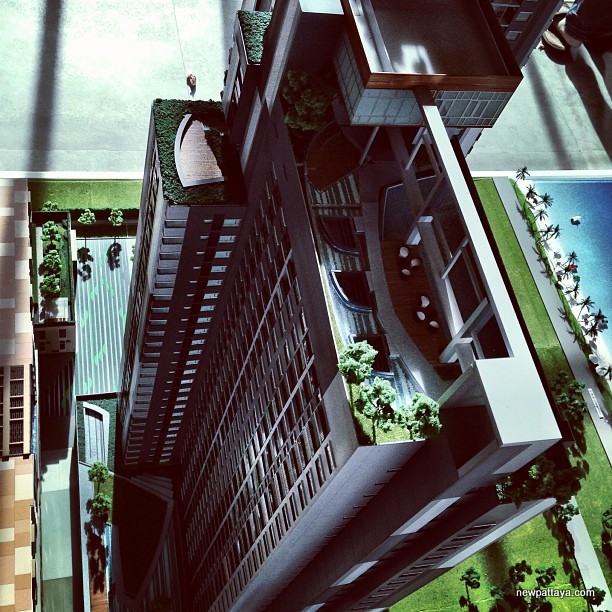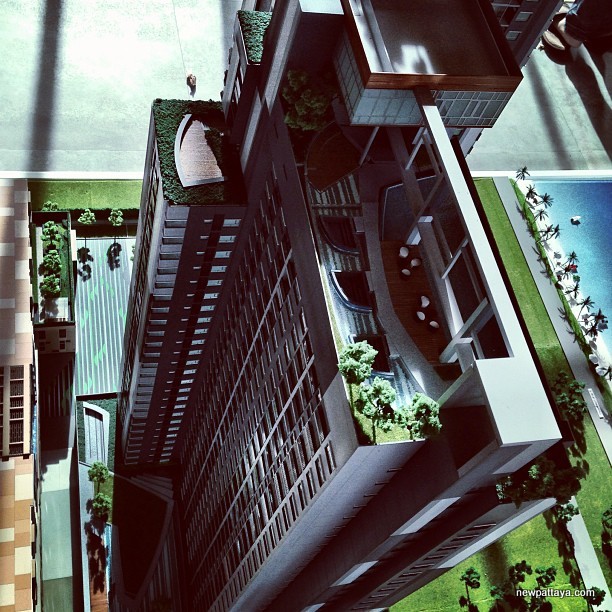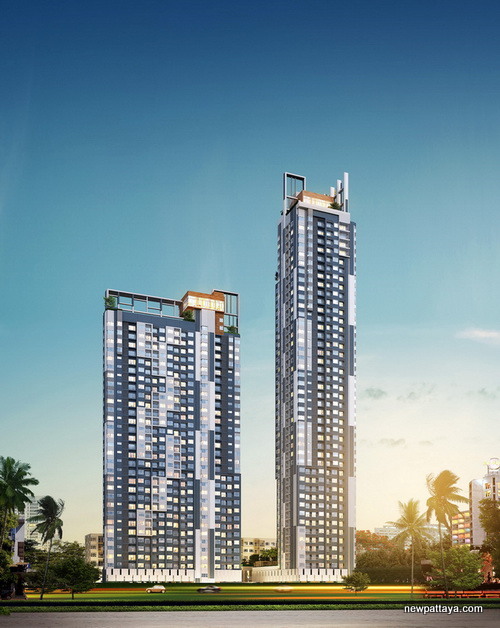 More Centric Sea Pattaya. And with all the money SC Asset is paying for my assistance I can retire next week. I will be rich, rich beyond my wildest dreams. Yes baby, I did it! A photo taken 15 June 2013.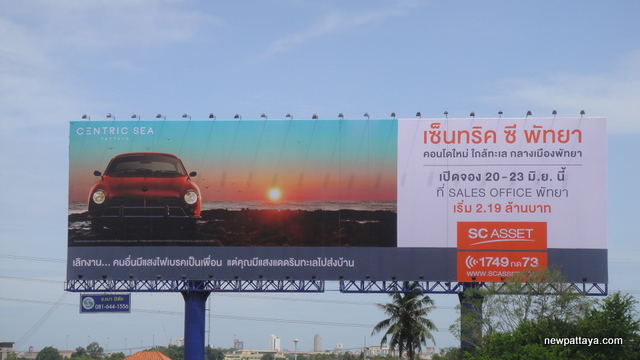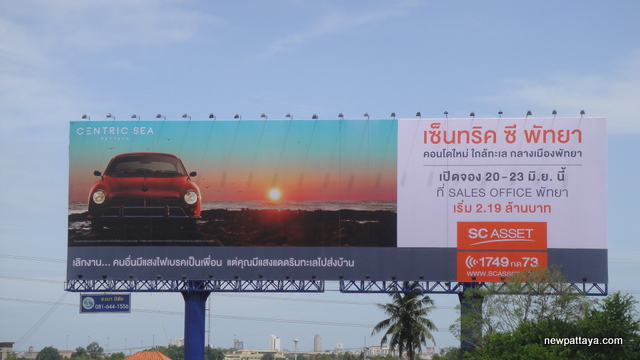 Some pics taken on 14 June 2013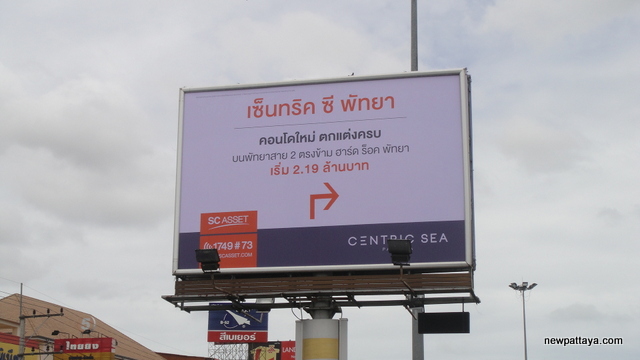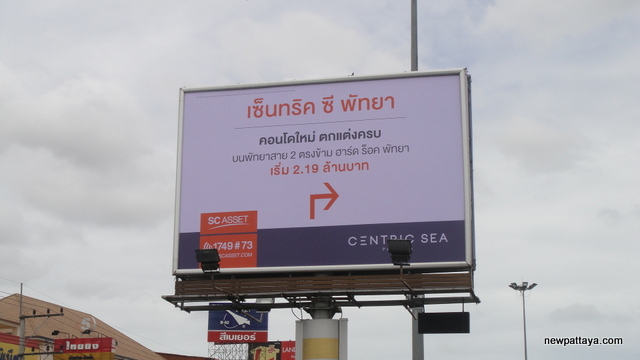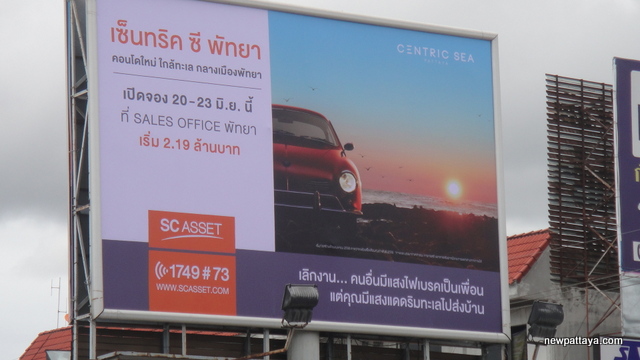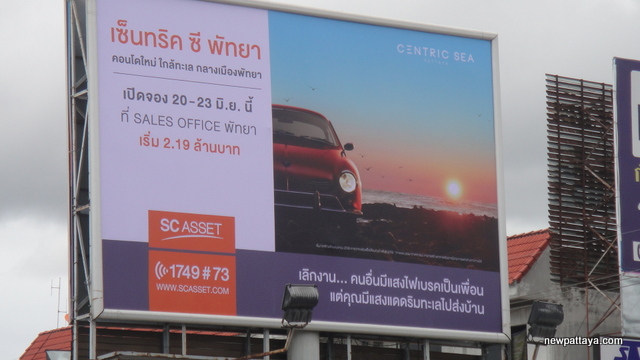 29 March 2013: I asked the guard when the sales room would open, he said about one month, perhaps around the 1st of May 2013. It is important to know the exact day if you wish to buy a specific unit. There is a phone number you can call for more information.
25 April 2013: Again today I asked the guard when the sales room would open, he said about one month from today. The same answer I got one month ago. I believe the sales office can open any day now, it looks completed and ready to open. You know how thais are, the date and the time of the day is very important. Be ready, we are very close, a lot of cars are there and they do not belong to workers. Many people want to know, if you know you may have a chance of getting the units you want and you may be able to make money. That is how some people make a living, buying and selling.
6 May 2013: SC Asset has just put up a huge roadside advertisement alongside motorway nr 7. The sales office is completed so what are they waiting for, why don't they launch? The Thai people are very superstitious, the day of launch has to be chosen according to certain rules, even the time down to the split second has to be right if you wish to avoid bad luck. Another theory is that they have learned from the movie industry. The movie Star Trek Into Darkness was made a year ago but it has still not been released to the cinemas. SC Asset wait in order to build up expectations, who knows, it just might work. Another theory is that they are not in a hurry to launch because there are way too many projects in Pattaya already. There are too many units on the market, that is a fact. Due to that there will not be many new launches in 2013, that is easy to predict. If somebody do choose to launch they must have a very special product, either very cheap units (less than 1 MB) or a very high quality or a special location.
Many people have asked me about the price of a studio at Centric Sea Pattaya. I don't know. I can tell you what is likely though. They will not have a condo at 1 million baht, a slogan used often by the local developers, I believe Miki Haim from Matrix invented that slogan. SC Asset don't care about the local developers, they don't care at all. They even don't care about LPN. The arch rival is Sansiri so it is likely the prices at Centric Sea Pattaya will be similar to the prices at The Base Central Pattaya. My guess is that a studio at Centric Sea will start at around 2 Million Baht or perhaps 2.5 MB. Don't forget that this is a high-rise in the heart of the city, a new unique product. I don't know why the local developers did not come up with that idea a long time ago, obviously it is a brilliant idea.
Many people want to know the time and prices, they want to know because they intend to buy. They don't care about seeing the showroom, they have made up their mind already. They are investors buying to sell for profit.
The photo below was taken 6 May 2013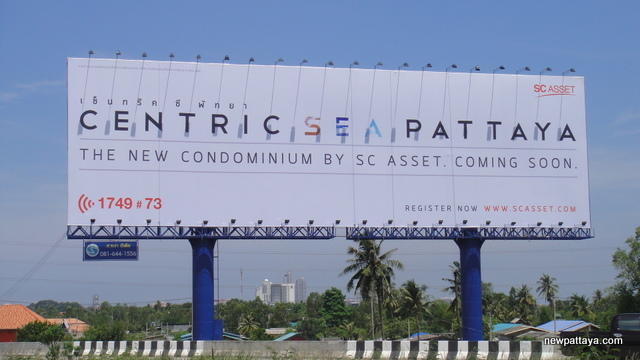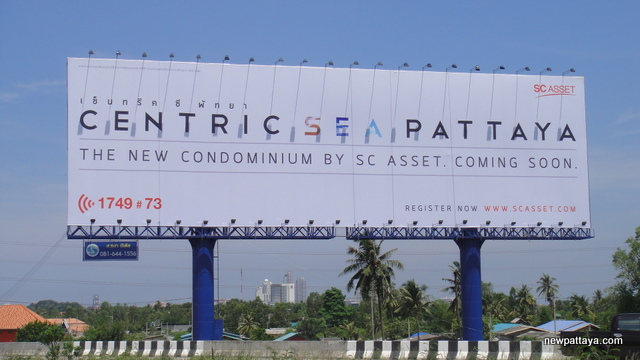 Below is a picture of the sales office on Second Road, the picture is dated 2 march 2013.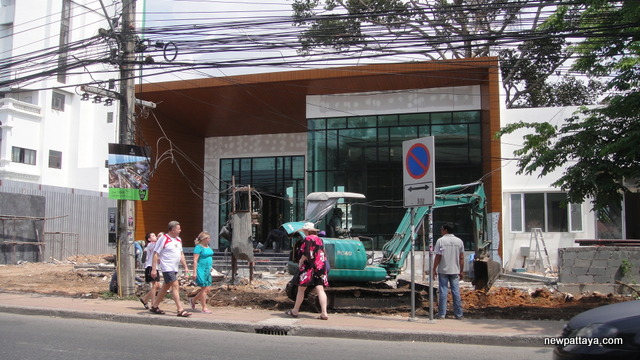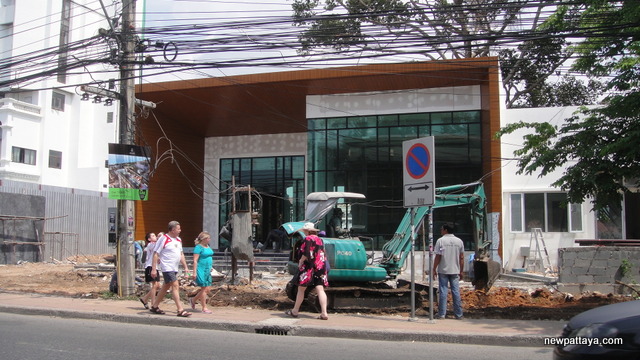 Some photos taken 17 march 2013. The first in the world to report this. Fantastic, baby! We are proud to be the first to present the name of SC Asset's 40-storey high-rise on second road: Centric Sea Pattaya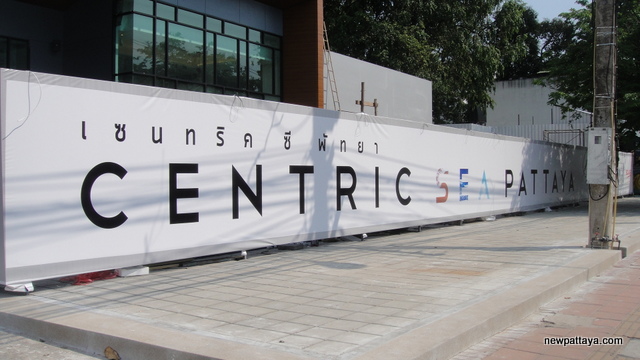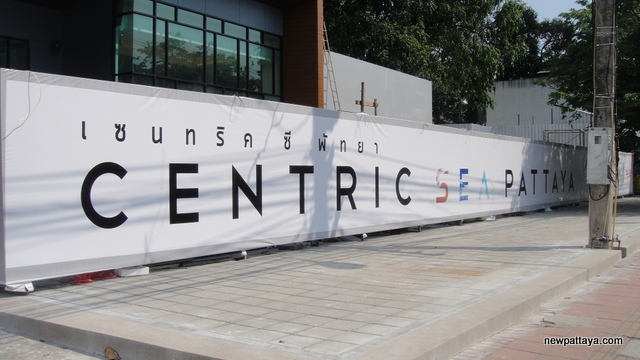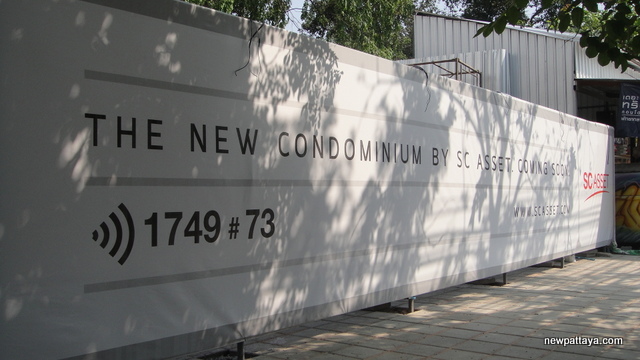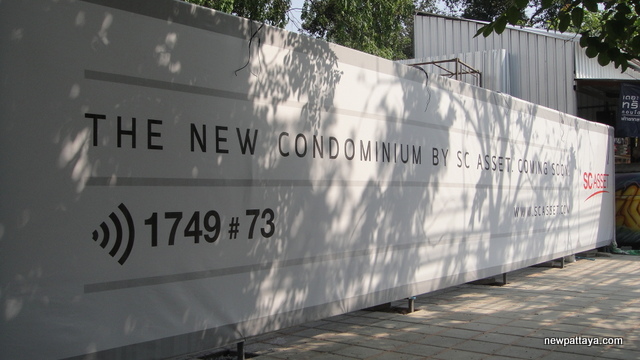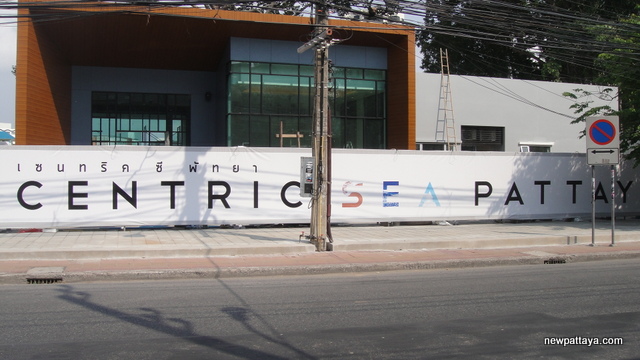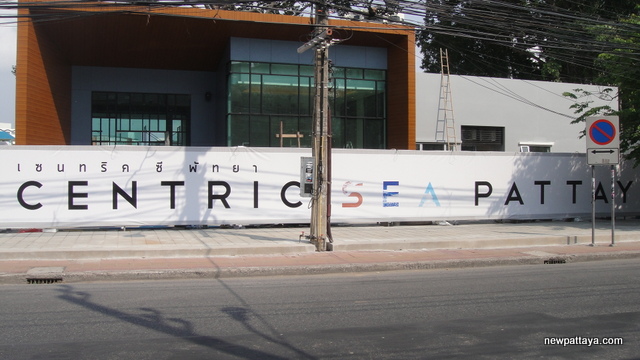 14 September 2013: Insider knowledge: Centric Sea Pattaya started building the high-rises long before the showroom was completed, long before the project was launched. The pile works has been completed a long time ago and TWO TOWERS has started rising.
Are they really building Tower A before it has been released to the market? SC Asset do indeed have the financial muscle to do it.
When did they get EIA approval?
The photo was taken 14 September 2013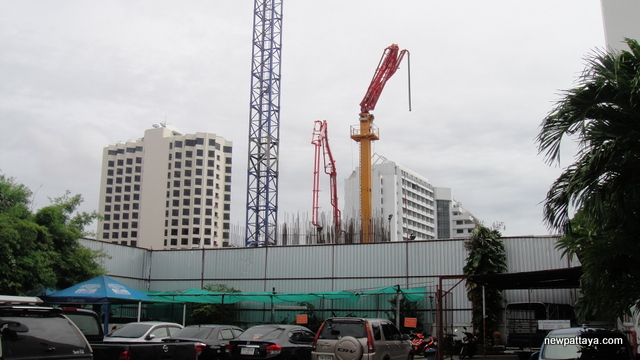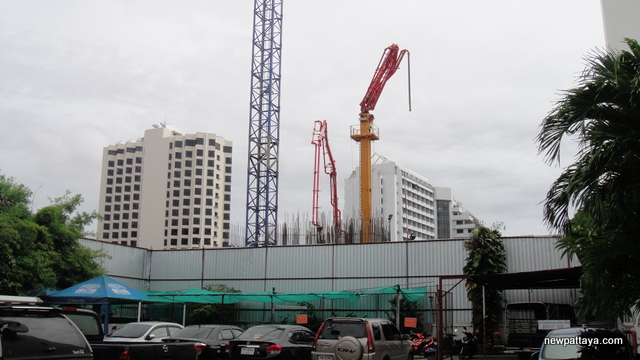 Some photos taken 22 September 2013
Watch out for Centric Sea Pattaya. Launched 20 June 2013 and this is what is looks like on 22 sept 2013. We have a lot of projects in Pattaya that were launched 2 years ago that has nothing to show. SC Asset wants to do this fast. They are beating Sansiri and Baan Plai Haad that was launched 1 year ago. Well done boys.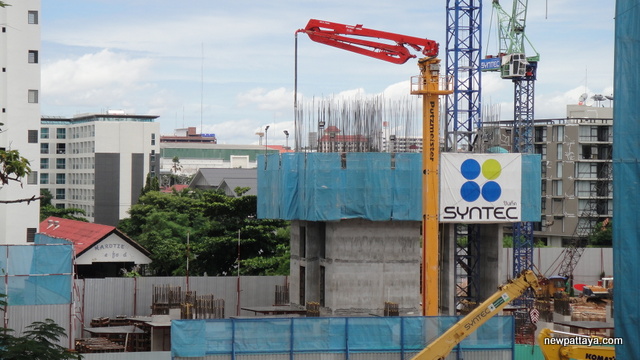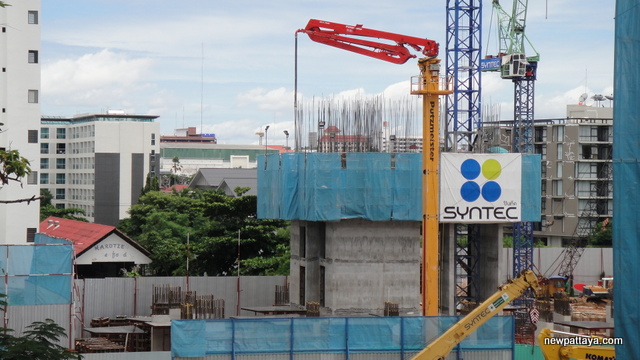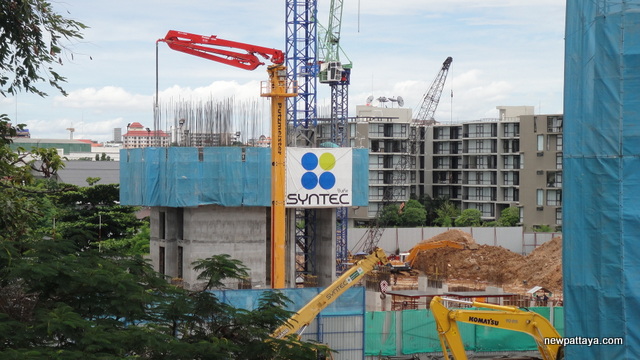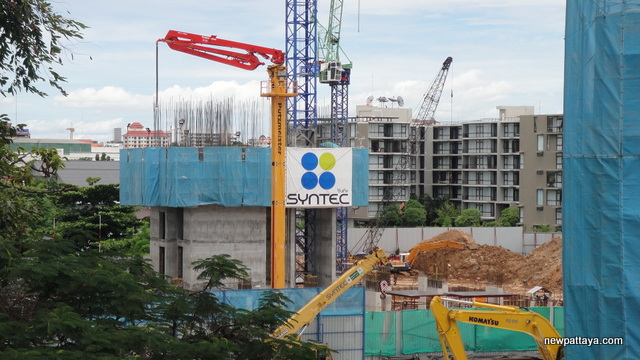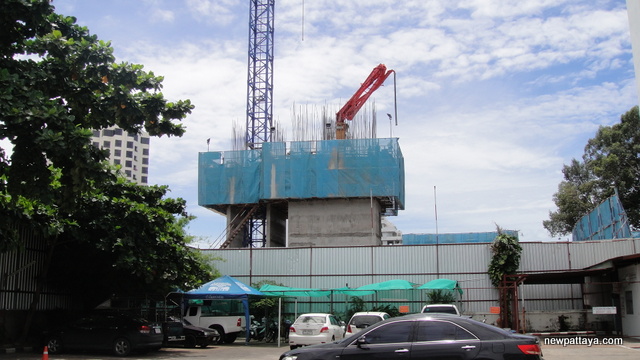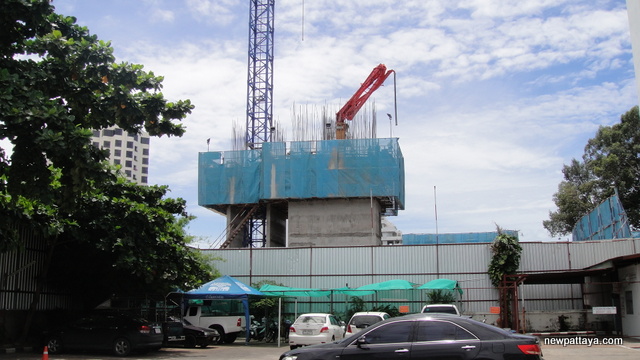 Some photos taken 24 October 2013
SC Asset has the money to build for – that is why they will win in the long run. Money opens up a lot of doors and lack of money closes some doors.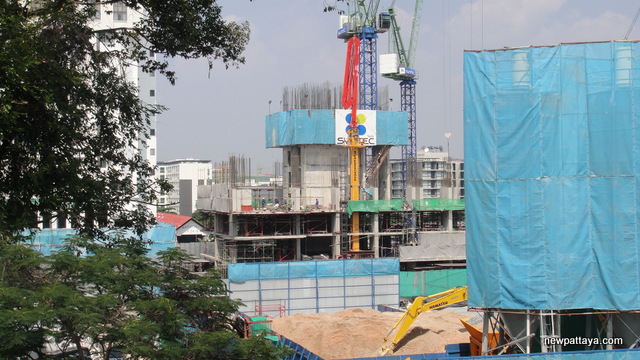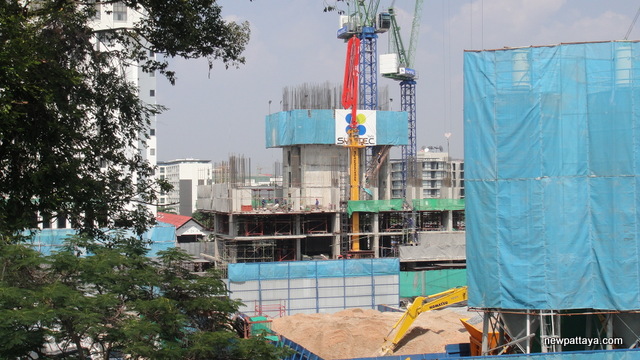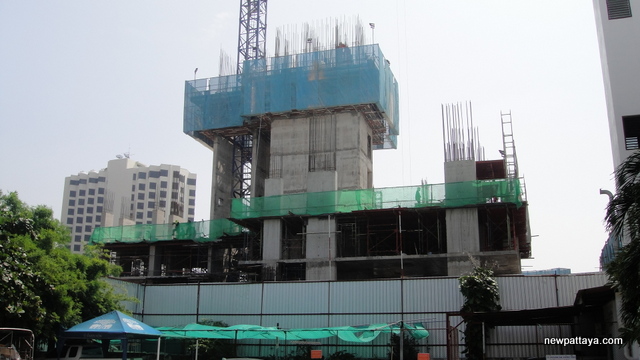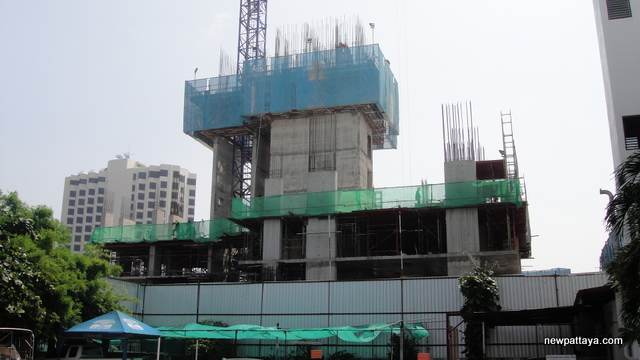 A photo taken 2 november 2013
I like Centric Sea. I thank Khun Thaksin for giving me something nice to look at. Good for me, good for Pattaya. ขอบคุณมากครับ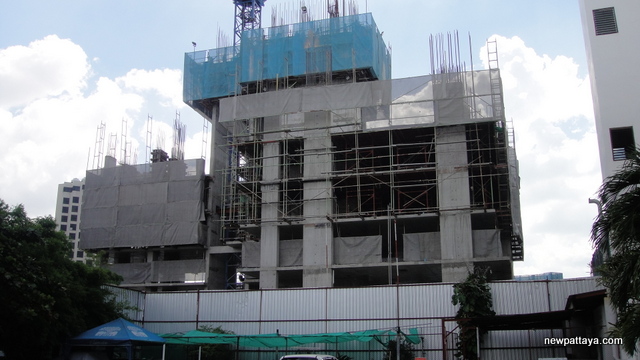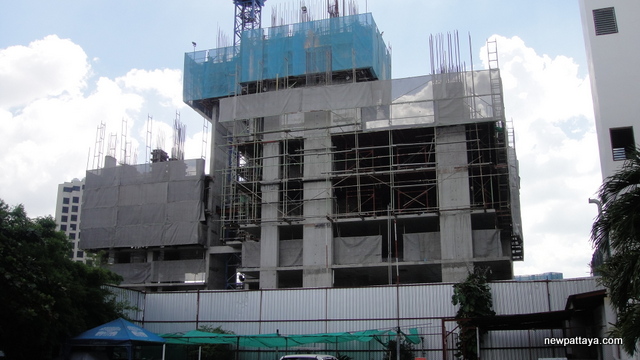 A photo taken 22 November 2013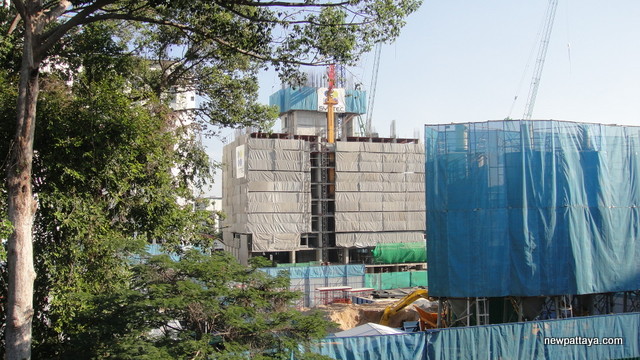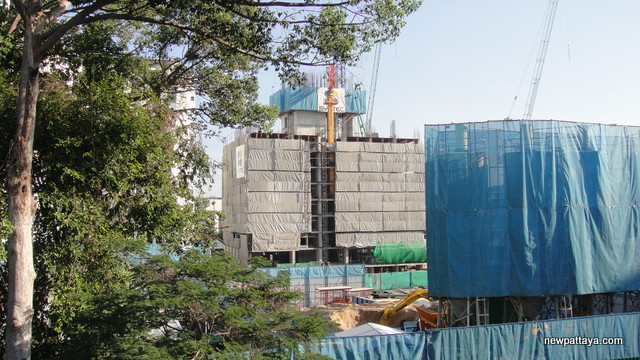 A great photo from a reader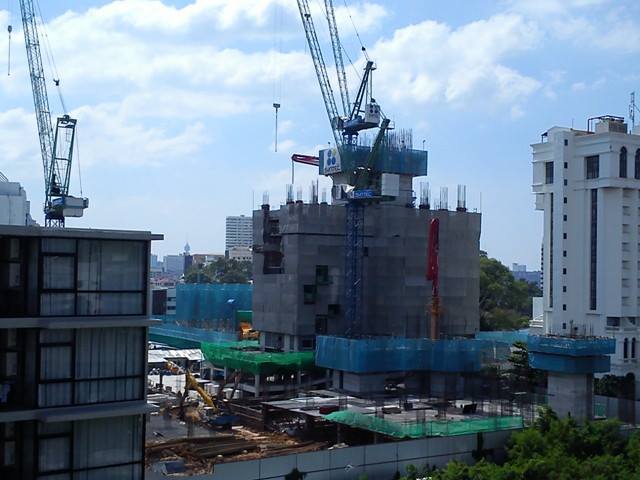 A photo taken 12 december 2013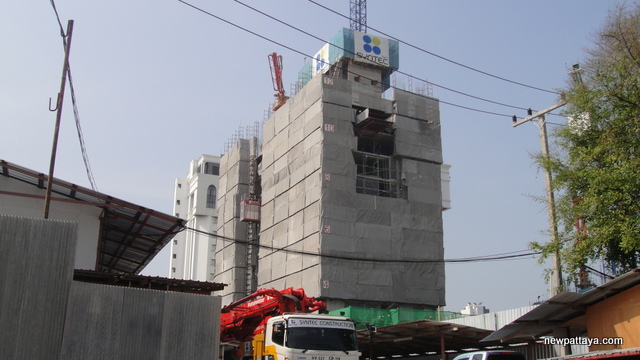 A photo taken 6 January 2014
Centric Sea Pattaya and Syntec Construction has to be taken very seriously. Centric Sea and Baan Plai Haad has the most activity in town. These two construction sites are crawling with workers. Both Siphya and Syntec are among the best in the business.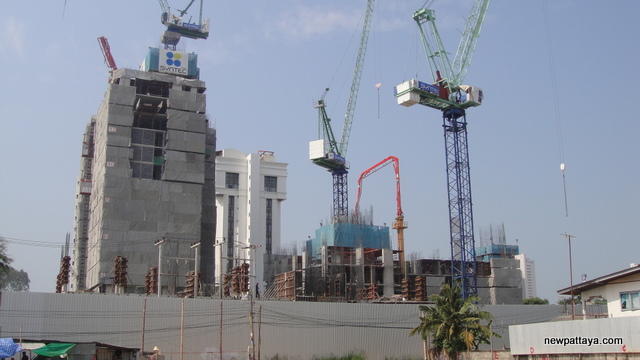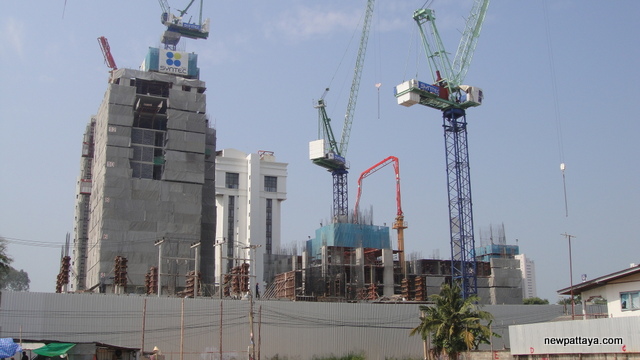 Some photos taken 26 February 2014
We are going to have a 44-storey tower in the middle of Pattaya in just a few months time. The tower will be visible from all parts of the city.
Just the thought of it is freaking amazing. I guess that SC Asset has realized that the future lies in Pattaya.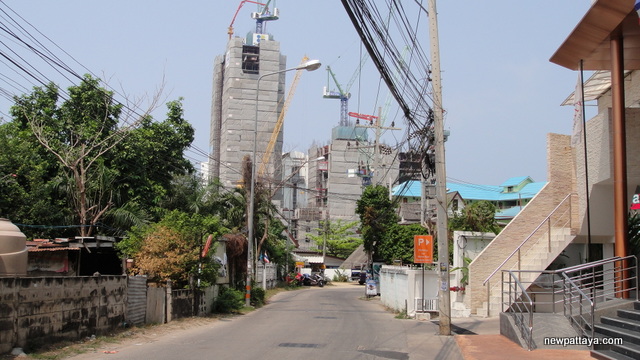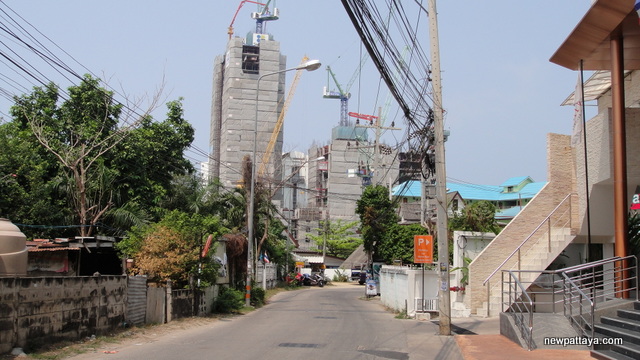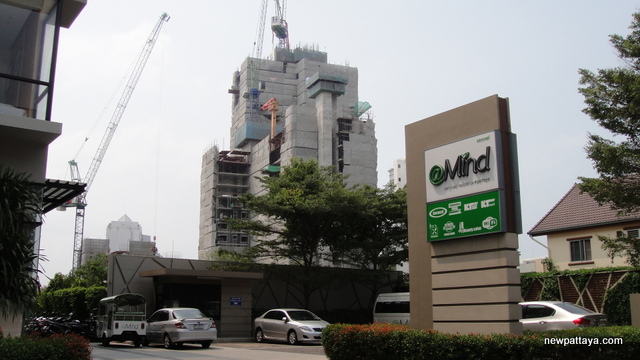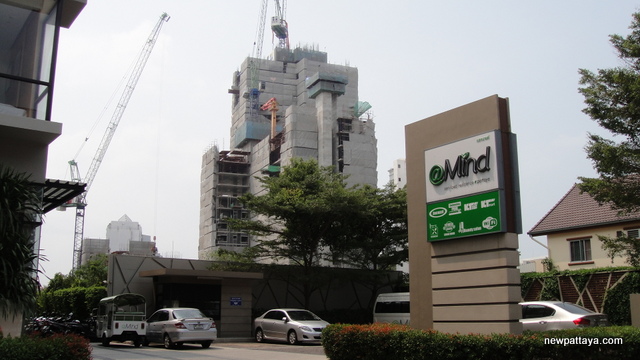 A photo taken 4 March 2014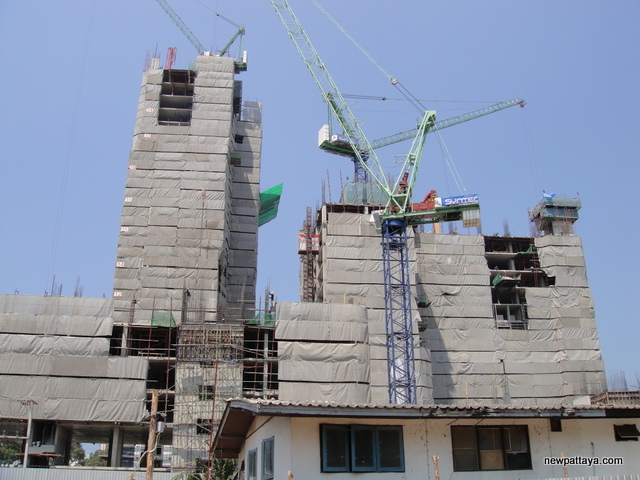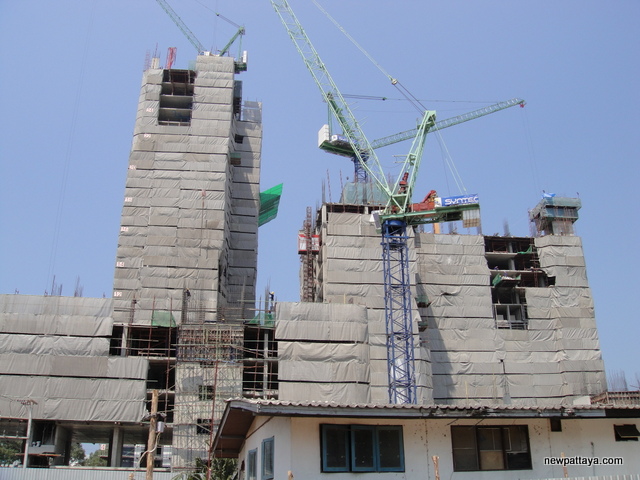 Two photos taken 11 March 2014
6 little soldiers working hard high above ground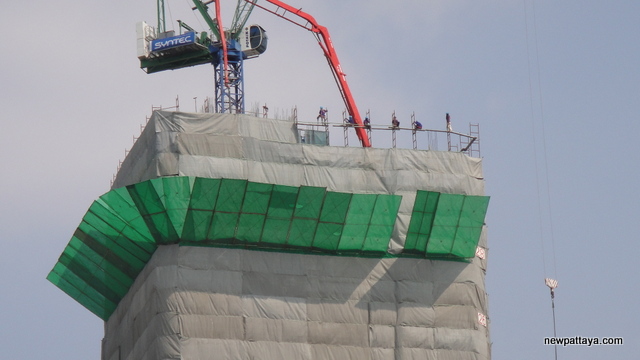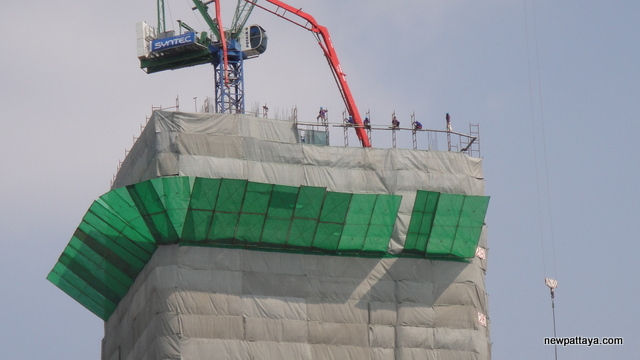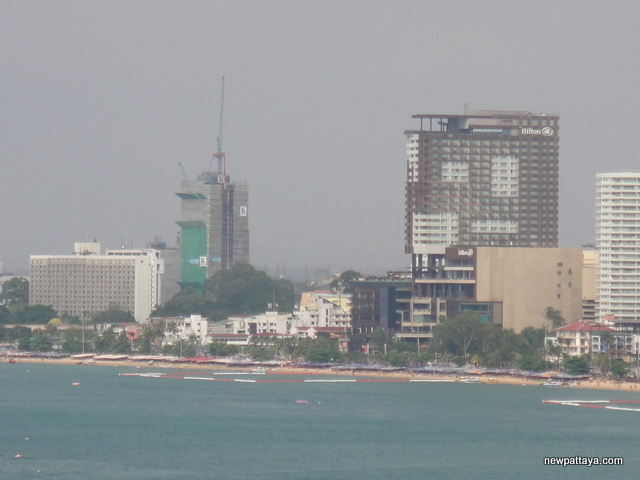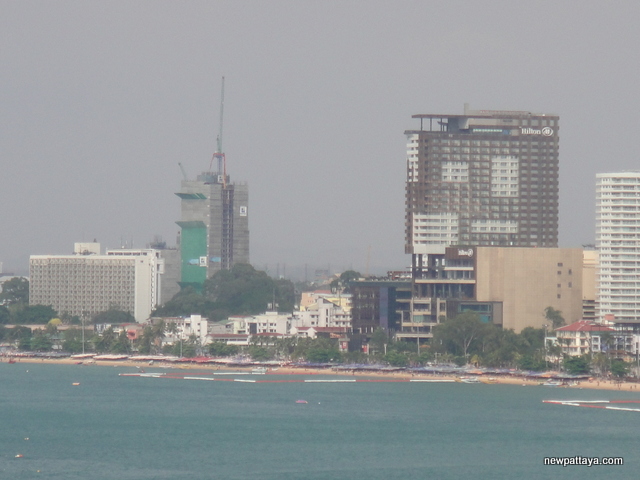 A photo taken 23 March 2014
They are installing the windows at the moment.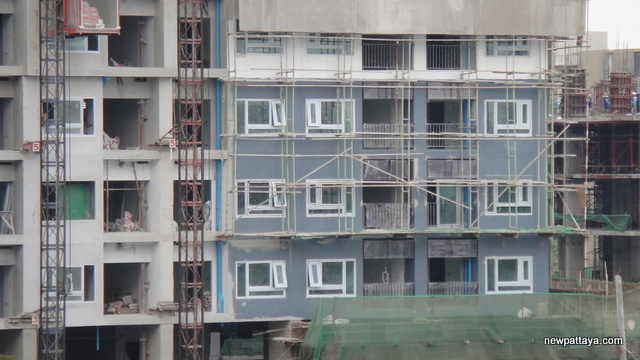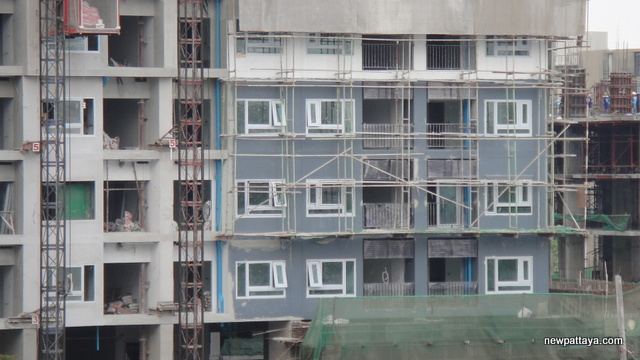 A photo taken 28 March 2014
Centric Sea Pattaya. Perhaps you understand why I like it? This is in the very heart of Pattaya. Central World is in the heart of Bangkok. Central Festival Beach is in the heart of Pattaya. When I lived in Bangkok it was called the World Trade Center. Central World is situated on land leased from the Crown Property Bureau. All the wealth is in Bangkok, that is why…..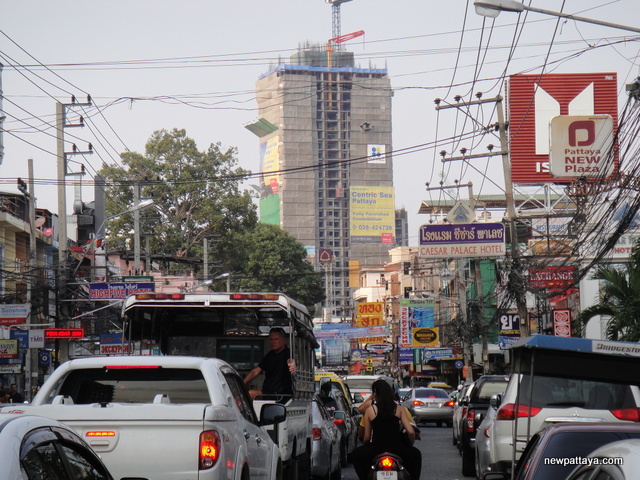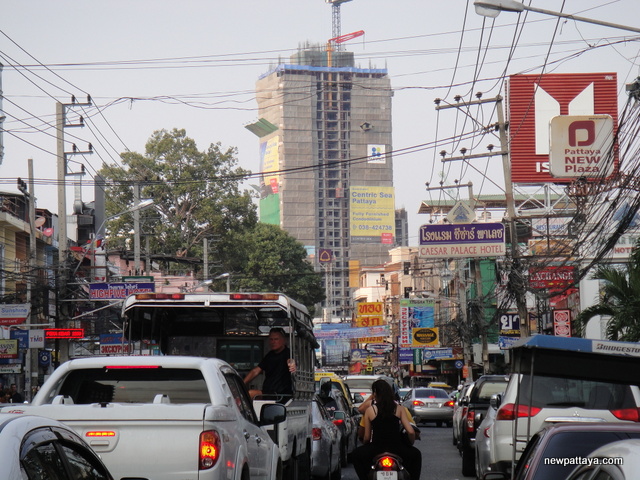 Centric Sea Pattaya launching the 44-storey tower A on 4 – 6 April 2014. Reserve your unit now, prices from 2.15 MB. I have been waiting for this.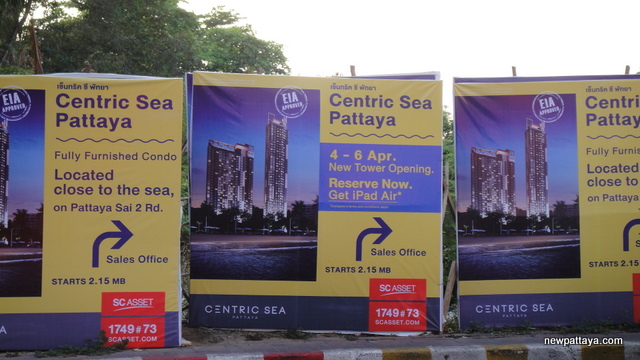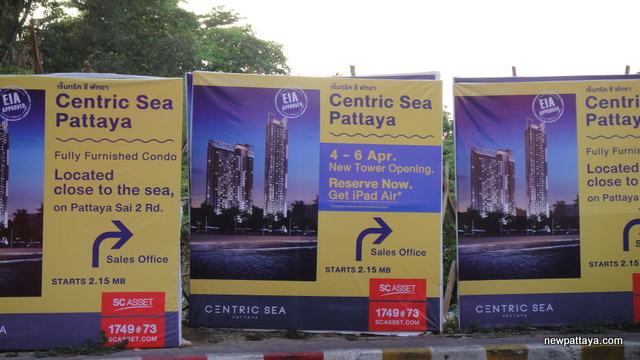 11 April 2014
Centric Sea Pattaya, Tower A 34th floor, prices from 96.000 – 100.000 baht per square meter. Tower B had prices around 80.000 baht per square meter, of course Tower B is only 32 stories tall.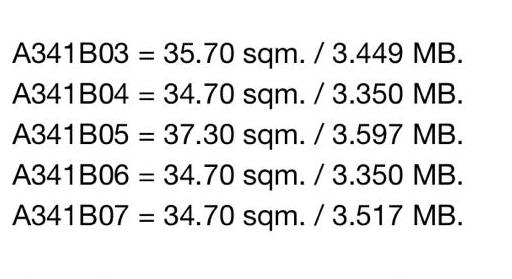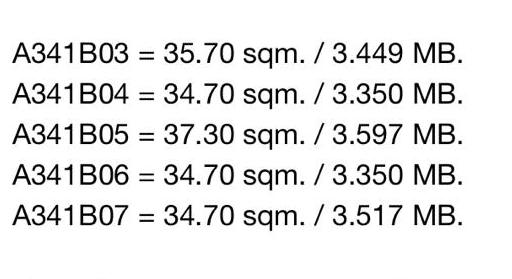 A photo taken 26 April 2014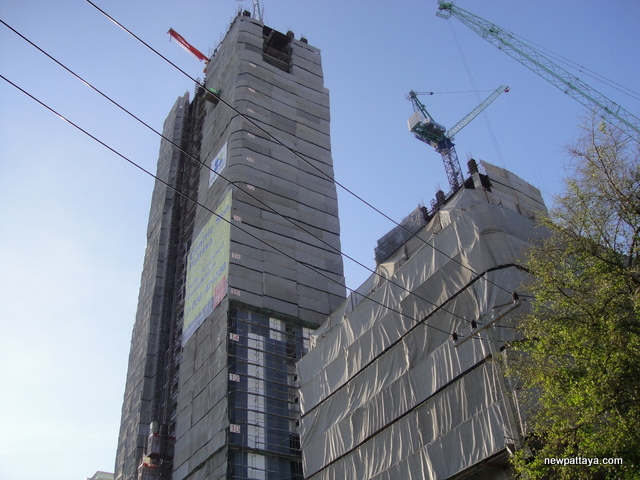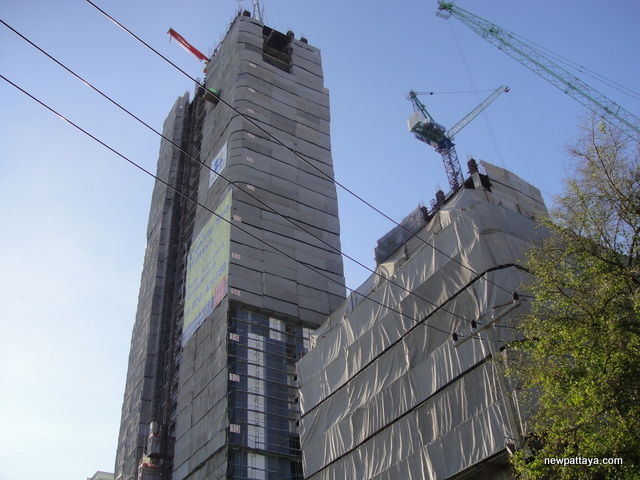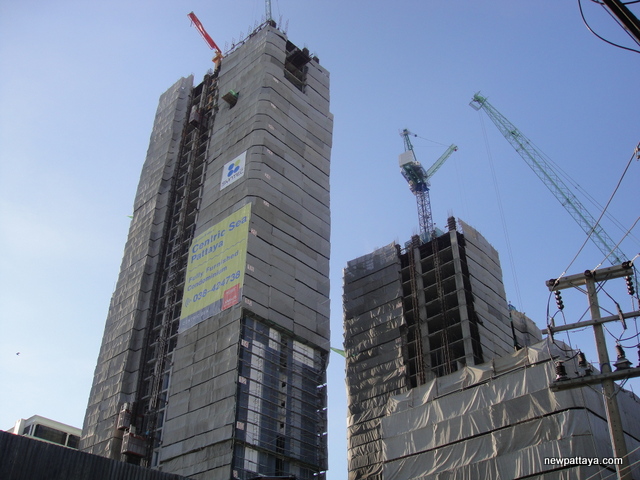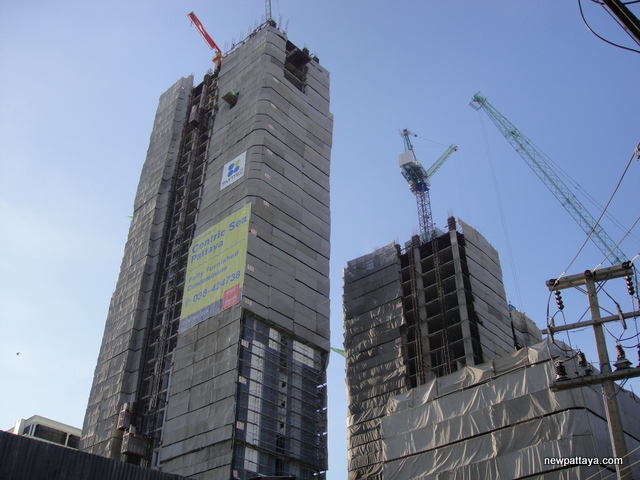 A photo taken 6 May 2014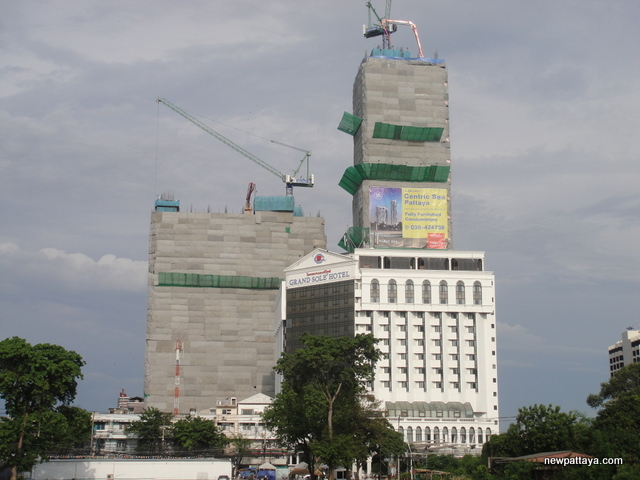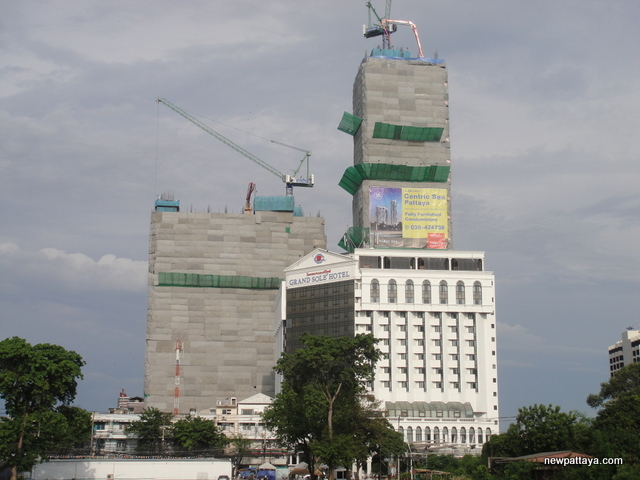 Some photos taken 2 August 2014
Centric Sea Pattaya. Launched June 2013, completed 2014. Way to go, Yippee-ki-yay. I would say this is a wake up call for some of the local developers. Only Tulip Group can match this.
If you need 5 – 8 years to complete a project, then something ain't right. In the future there will only be room for those that show commitment. Sloppiness is on the way out.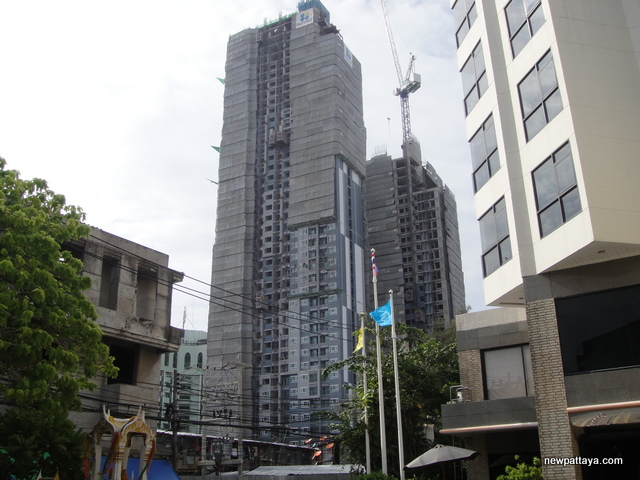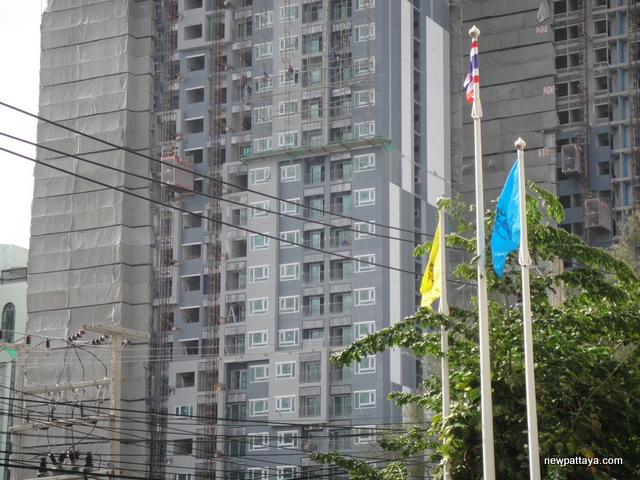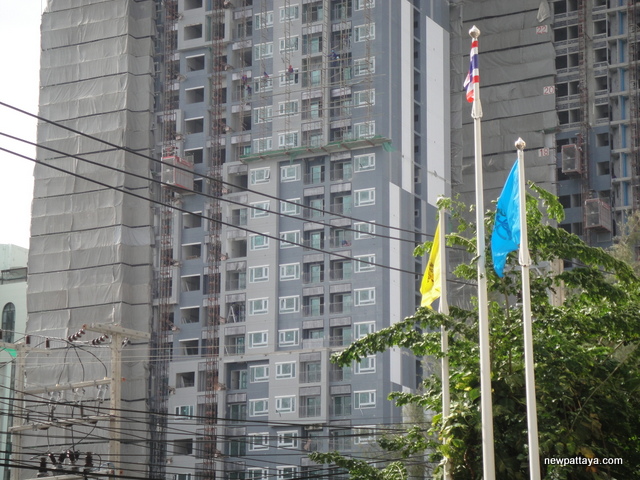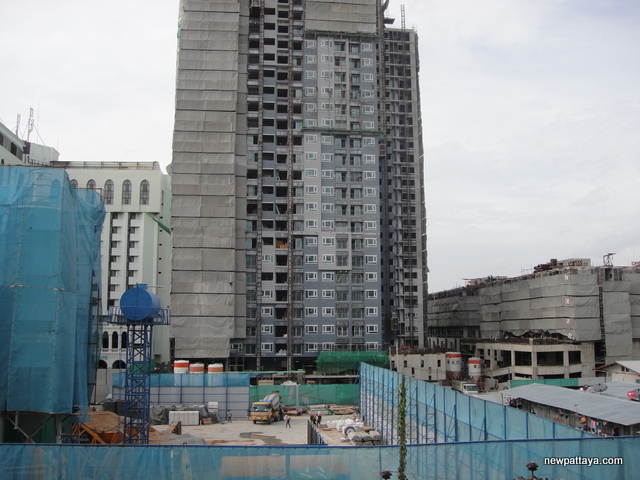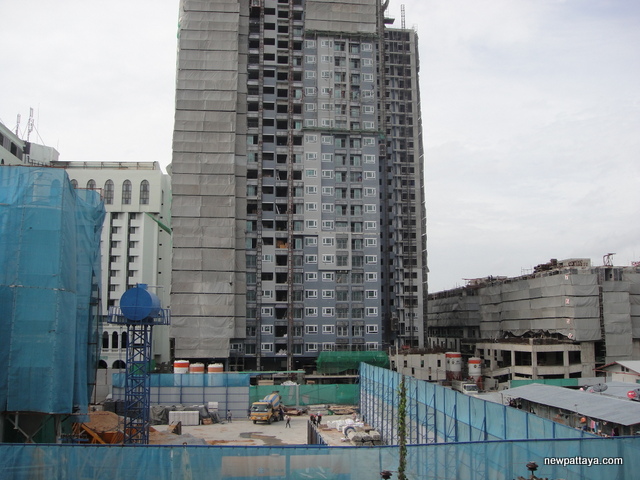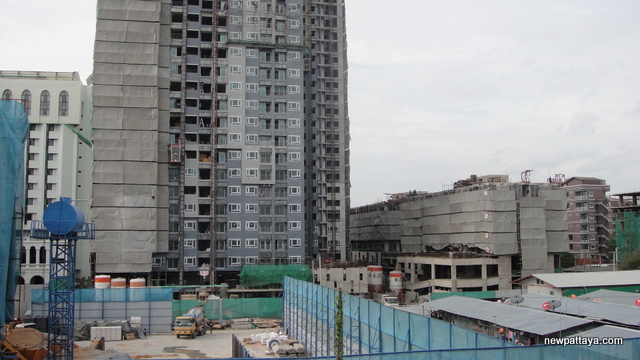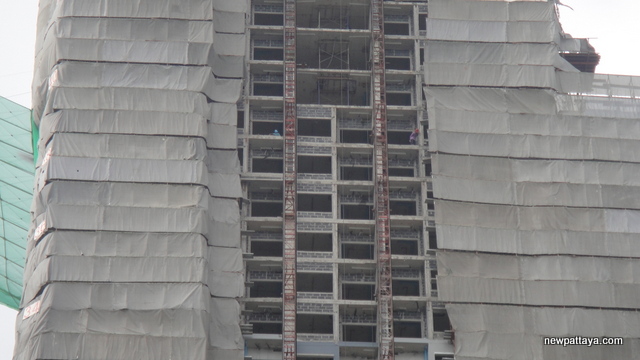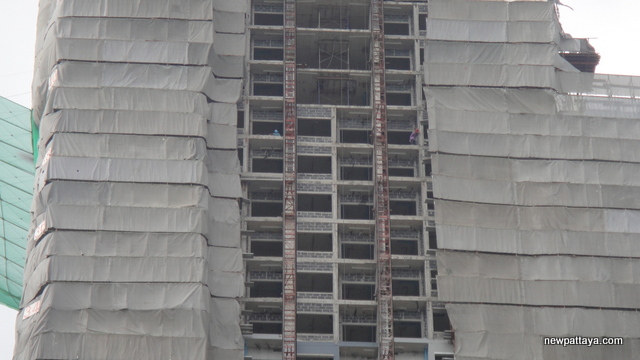 11 August 2014:
I love what SC Asset and Centric Sea is doing for Pattaya. It is a wonderful project located in Central Pattaya. It must be a great feeling for the customers knowing that they can buy a brand new condominium in Pattaya and then expect to move in a year later. Life is so short and every moment counts. Why buy elsewhere and wait 5 – 7 years for an off-plan project to be completed if you have other options? Personally I would not have patience for waiting that long.
I am very pleased with SC Asset for what they are doing for Pattaya. They are transforming Pattaya into a modern resort city and they don't waste a minute. They are bringing the future to Pattaya as we speak and I am grateful for that.
I am giving Centric Sea special treatment because so much has happened in so little time. They are doing an amazing job, they are doing it the way I like it. That is the reason why I am a friend. I will make it clear that my opinion can't be bought.
By the way the location is much better than Sansiri's The Base, we are much closer to North Pattaya which is a more exclusive part of Pattaya.
Centric sea Pattaya is having a holiday home event on 21 – 24 August both at the sales office on Pattaya Second Road and on the 1st floor at Siam Paragon in Bangkok.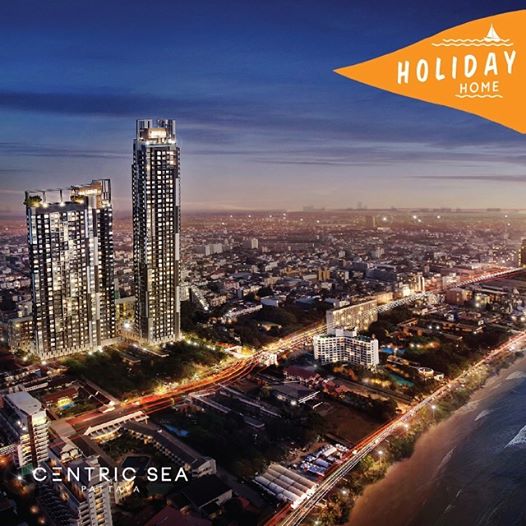 Would you like to support this website? Send funds to us using PayPal, send to secondtouch@hotmail.com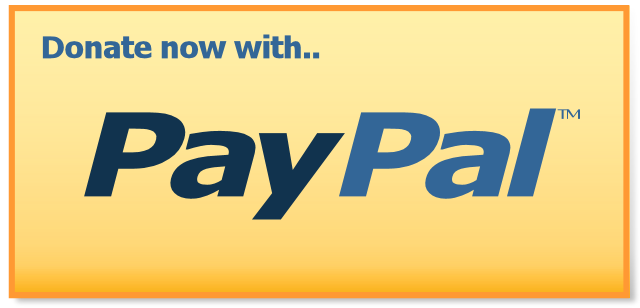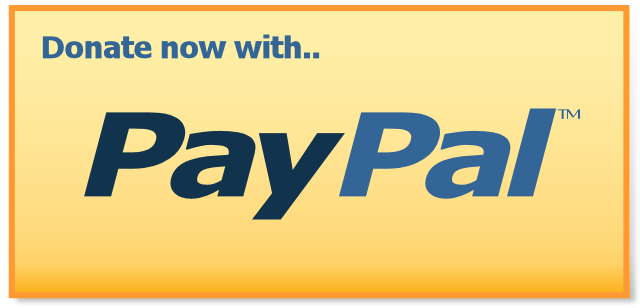 Want more information?