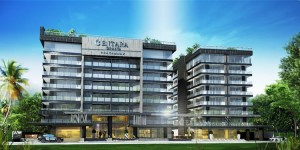 Newpattaya.com is the first to show you pictures from the construction site of the new Centara Grand Pratumnak Hotel that will be opening March 2013. This is a Tulip Group development with the name Centara Grand Resort & Spa Pattaya, this means Centara Hotels & Resorts will be managing the hotel – Thirayuth Chirathivat is the chief executive officer of Centara Hotels & Resorts. The hotel is being developed under a budget of 1.1 Billion Baht including land.
Check rates for Centara Grand Pratumnak on Agoda
This is a nine-storey low-rise boutique hotel with 161 rooms and suites. There will also be a Spa Cenvaree, a fitness centre and a swimming pool. The Spa Cenvaree will be the third in Pattaya, the first Spa Cenvaree is at Centara Grand Mirage Beach Resort Pattaya and the second Spa Cenvaree is at Nova Hotel & Spa Pattaya, Centara Boutique Collection in Central Pattaya. The rooms will be appointed with amazing marble flooring and some of the most expensive interior fittings ever seen in a hotel. This hotel will attract clients looking for a 5-star property and personal 5-star service. The hotel will focus on providing a superior service.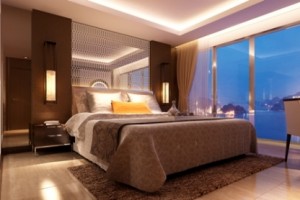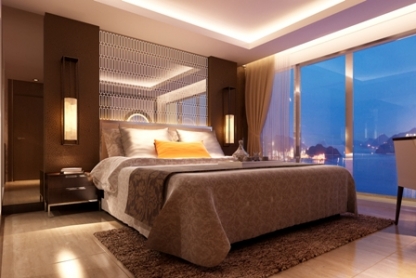 The hotel will have an all day restaurant named Oceana serving international and Thai cuisines and featuring a huge aquarium as its design theme. Other outlets include a rooftop restaurant named Altezza that will serve Italian cuisine and comfort food against a spectacular setting of ocean and city, a deli called Crumbs, and a French-inspired bistro.
The hotel will also be aimed at the MICE sector, with its Excel meetings facility that offers two function rooms and an adjacent lounge.
Cornerstone Management is in charge of this project. Cornerstone has a significant position in the Thailand construction market place,  principally by producing high quality work and advice on a repeat basis for many major clients.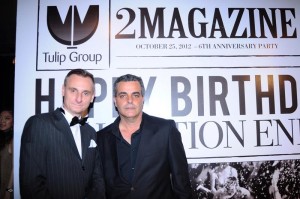 As mentioned Tulip Group hope to open this hotel in March 2013. Talking about Tulip Group, it is only fair to mention Jason Payne who is the Vice President of Tulip Group. Jason has been in the real estate business in Pattaya  for 13 – 14 years, he is one of the very successful 'local boys'. Remarkably, Tulip Group seems to have grown out of nothing in the last few years, looking at them now it is truly amazing and hard to believe. According to my research Tulip Group has now become the leading developer in Pattaya, the company is in a class of its own, shaping the future of Pattaya with its many unique projects. Kobi Elbaz is the person that has to carry the burden of being in charge of Tulip Group, after all it is an enormous responsibility – for your information both he and the Harilela Group are also partners in many of Nova Group's projects.
Centara Grand Pratumnak is located on Pratumnak Soi 5. See map below for location.
28 march 2013: Below you will find some absolutely amazing photos of the hotel room, pictures that you just have to love. The images speak for themselves. Simply amazingly beautiful – Tulip Group have all the reasons to be very proud of this achievement. Tulip Group are showing the world they can deliver the highest quality. The pictures are great for branding purposes as the name Tulip Group will be associated with the finest luxury. This is what success looks like. Enjoy the pictures.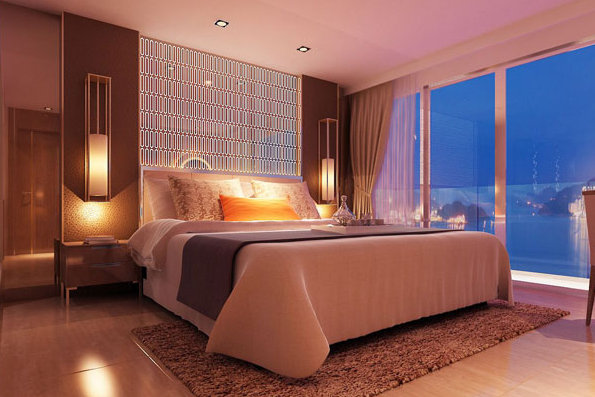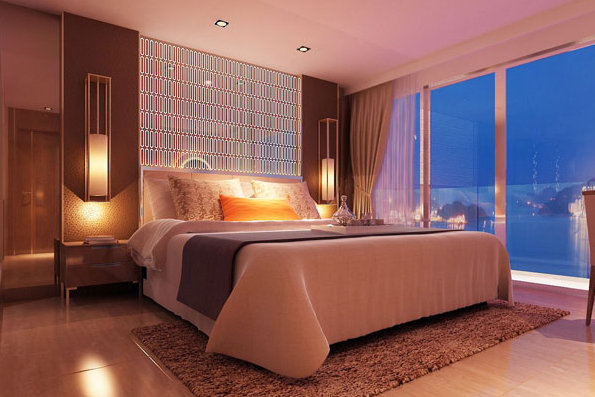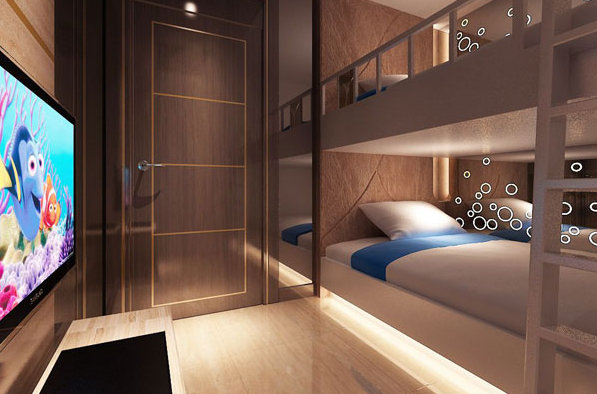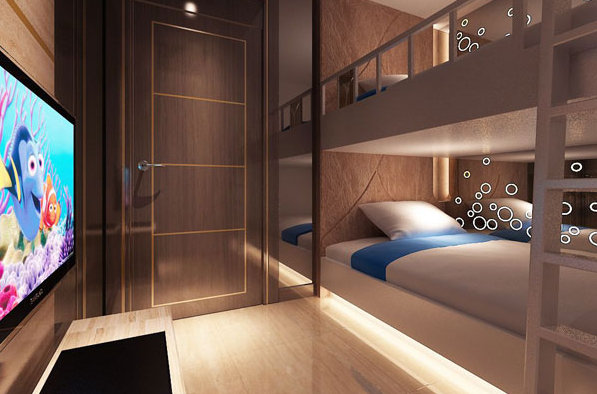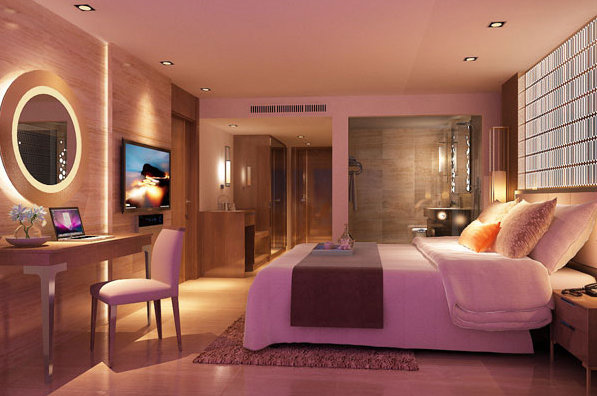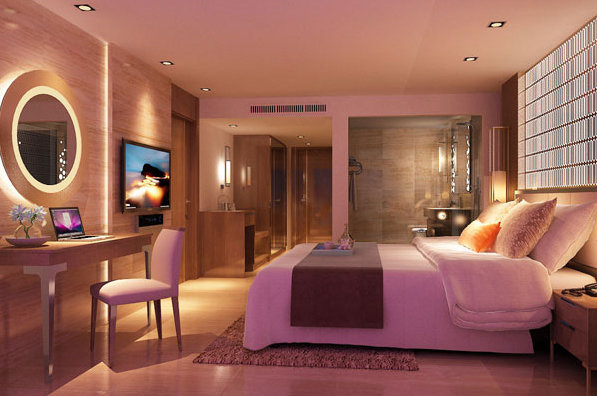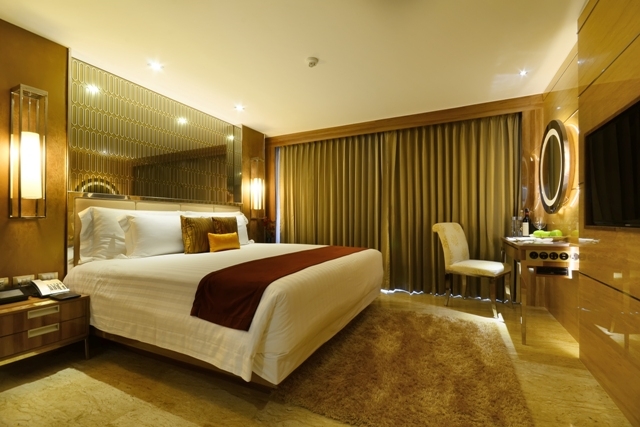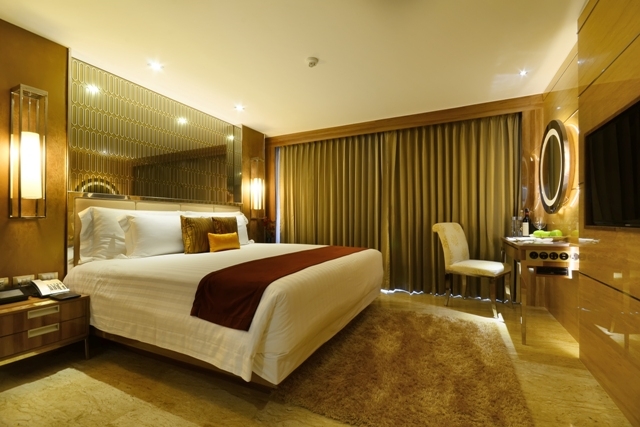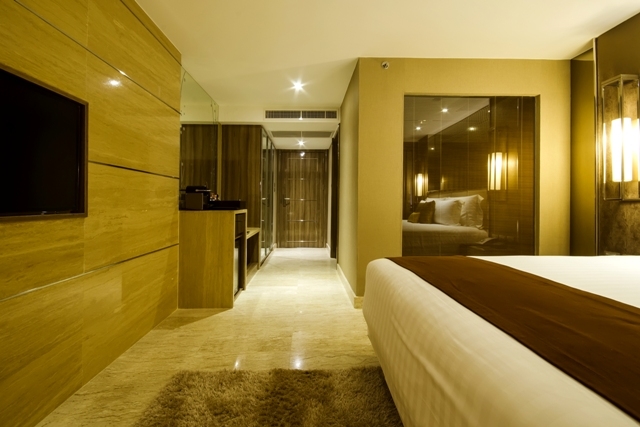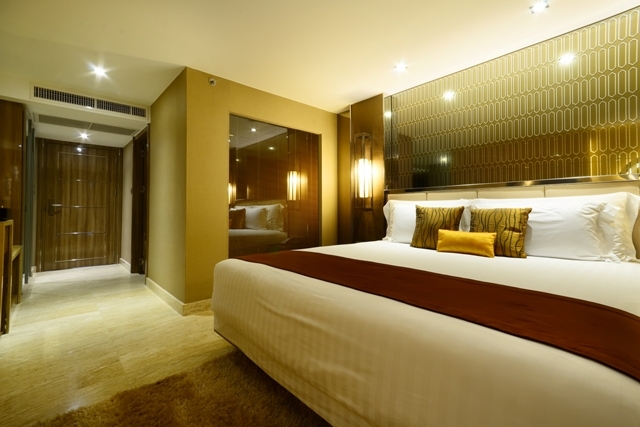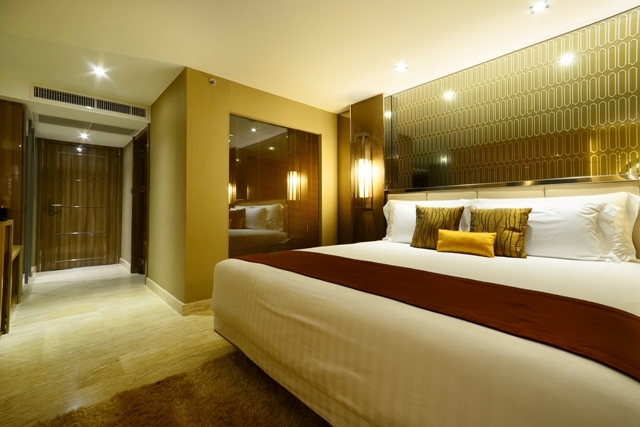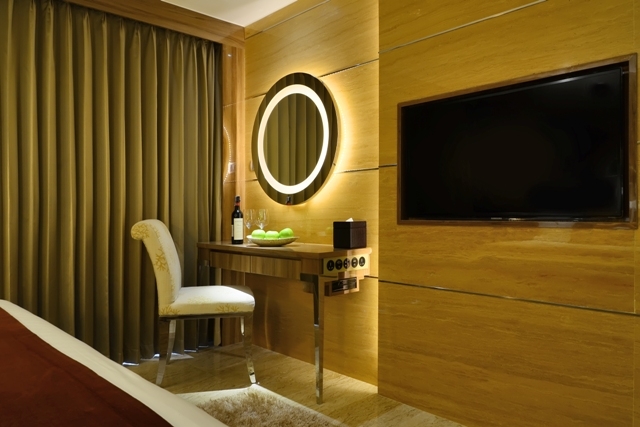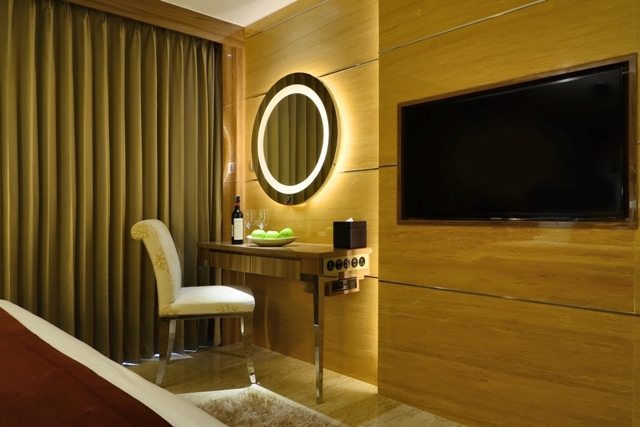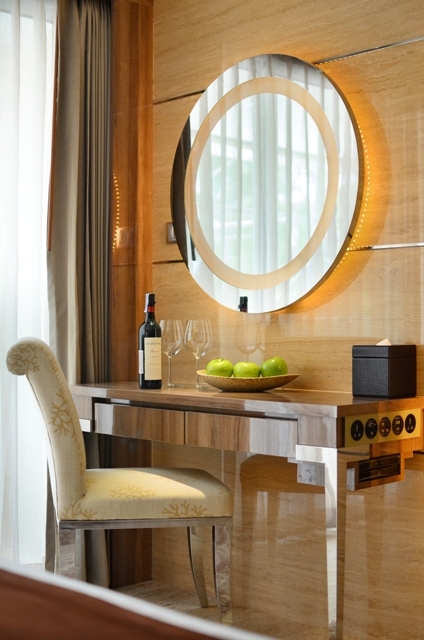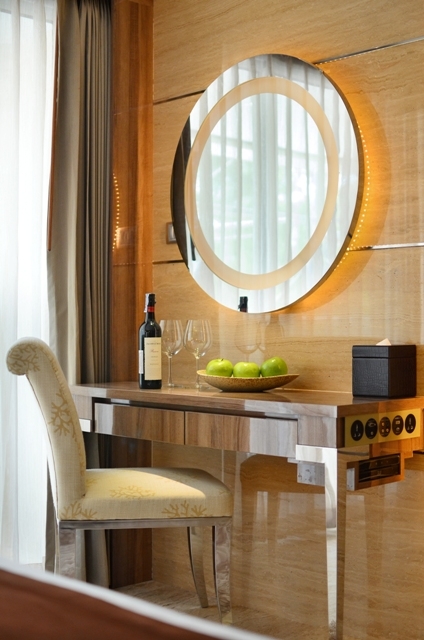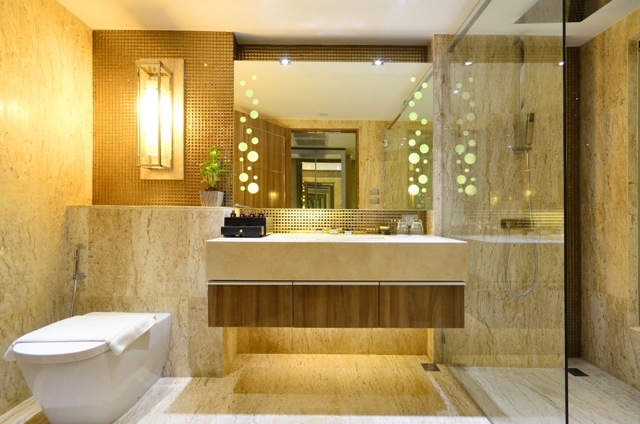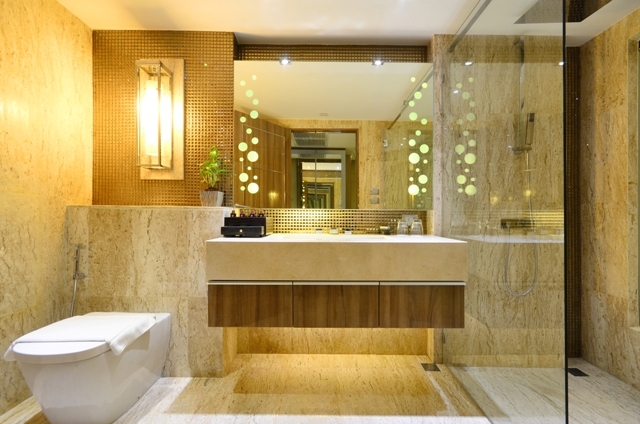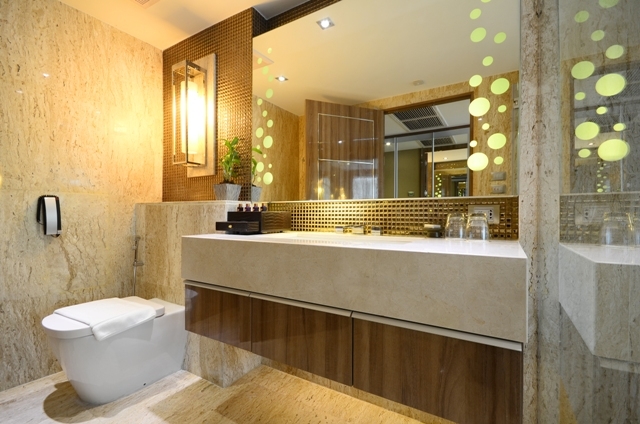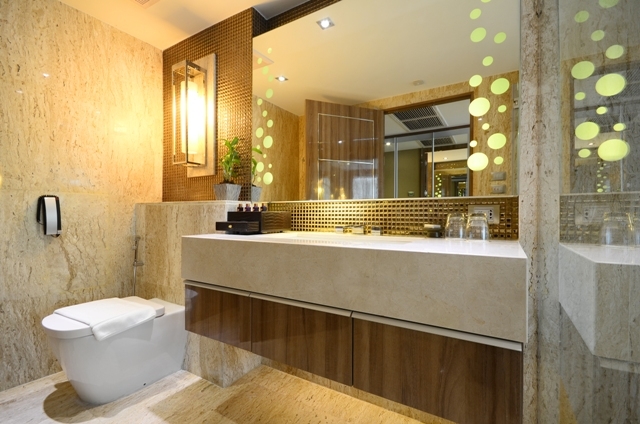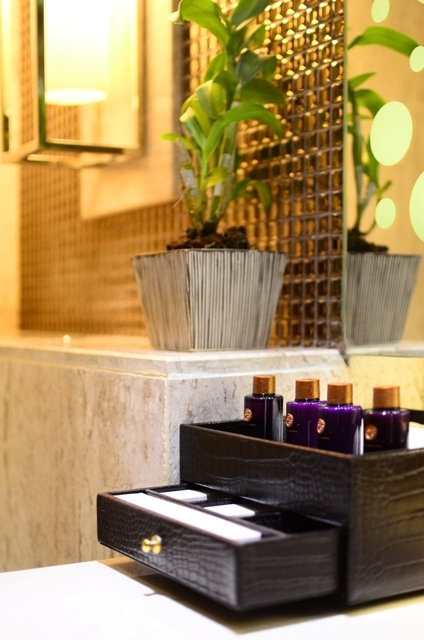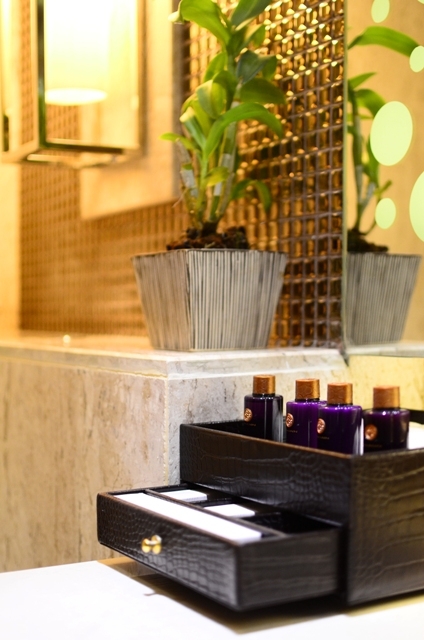 The pictures below are dated 31 May 2012.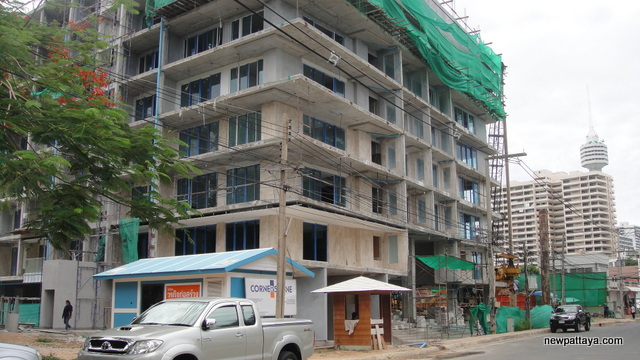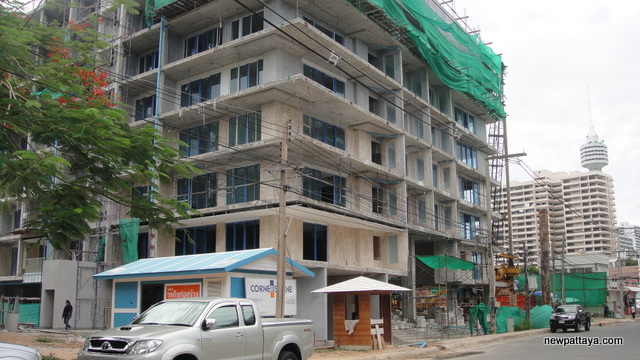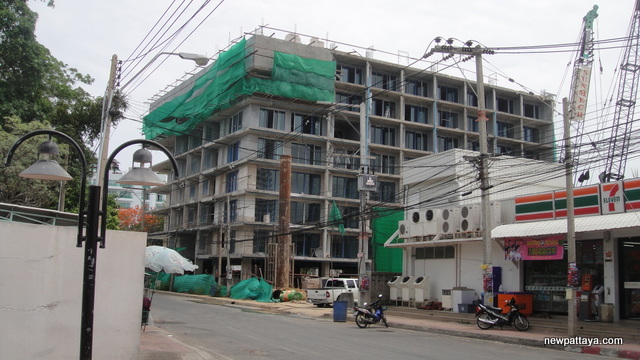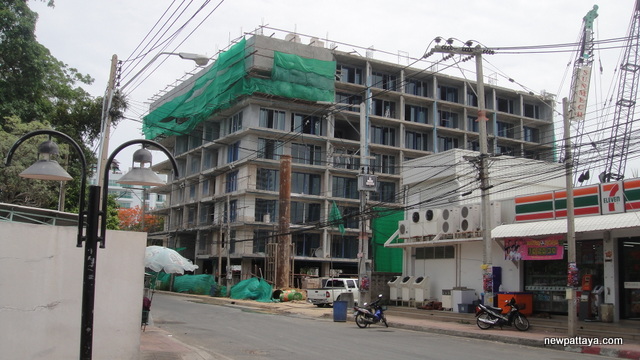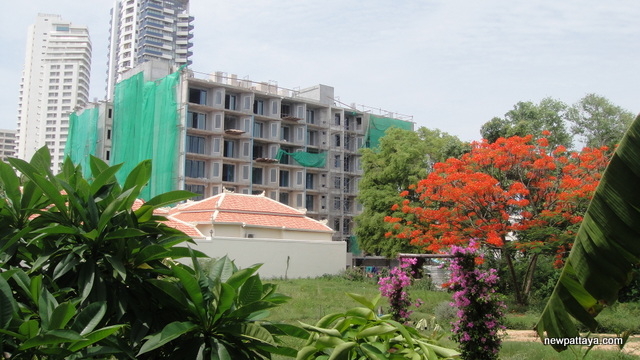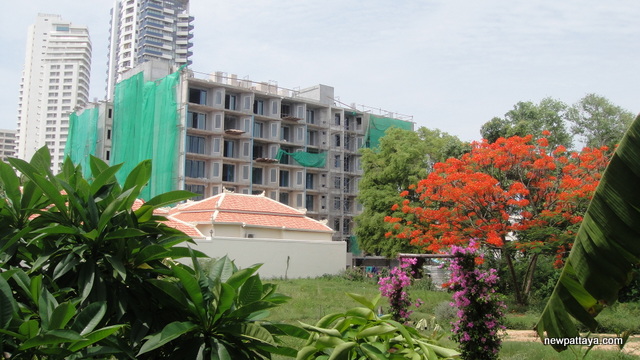 The Picture below is dated 27 June 2012.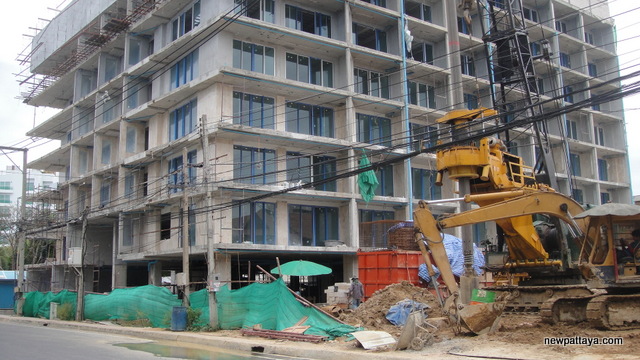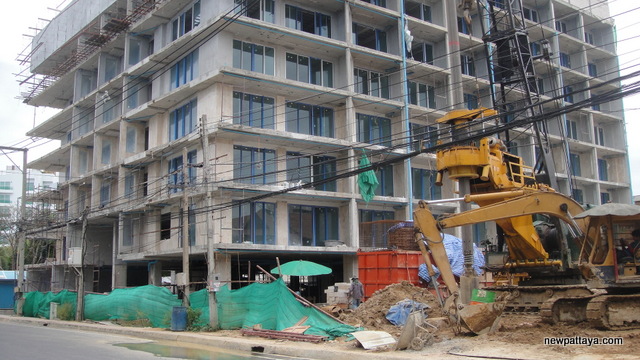 The two pictures below are dated 31 July 2012. Now, keep your eyes open. What has changed during the last month? Yes, they have been busy with construction but that is not what I am after this time… Take a good look. Do you see it? There is a big poster telling us passersby that there is going to be a 5-star hotel at this location. And more that that, they even tell us that it is a Centara Hotel, not just any Centara Hotel but a Centara Grand Hotel. Furthermore they tell us who the developer is.
Now the mystery and secrecy about this development have disappeared all of a sudden. Maybe, just maybe somebody read my website and decided to put up this poster? In this magical city you never know, anything is possible…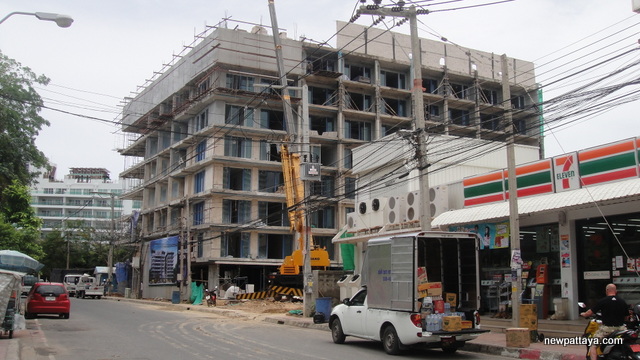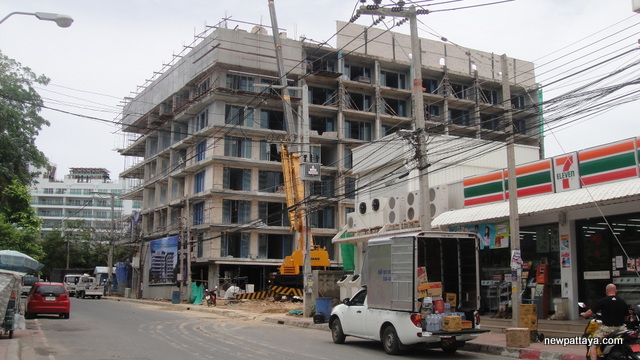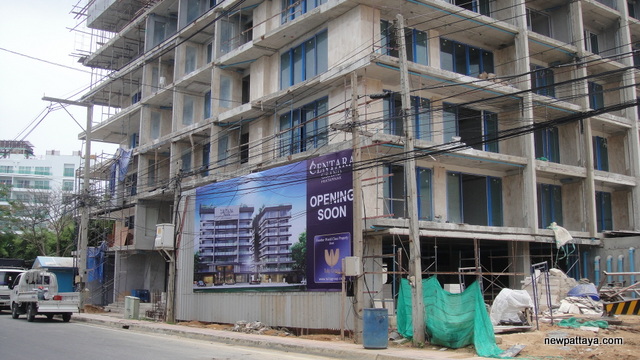 Below you will find a few new pictures dated 1 October 2012. Surprisingly this specific Centara Grand Pratumnak site is on the TOP 3 of the most viewed of all my pages. Also on google 'Centara Grand Pratumnak' is the most used search phrase. Who would have figured that one out? I must bring some new pictures to serve all these viewers, whoever they might be. Apparently a lot of people are interested in this hotel.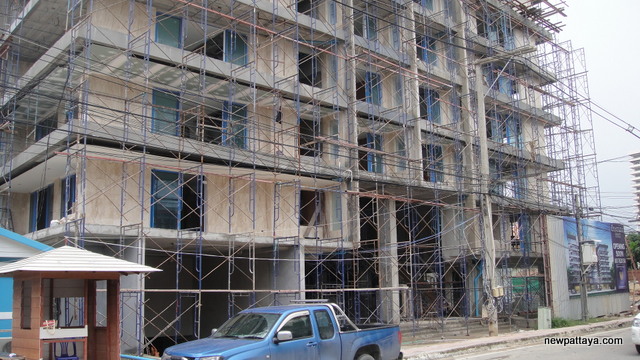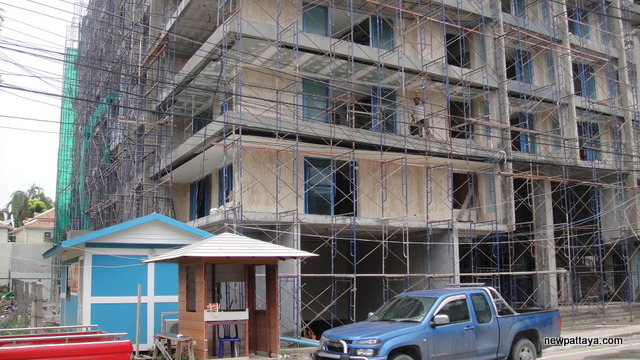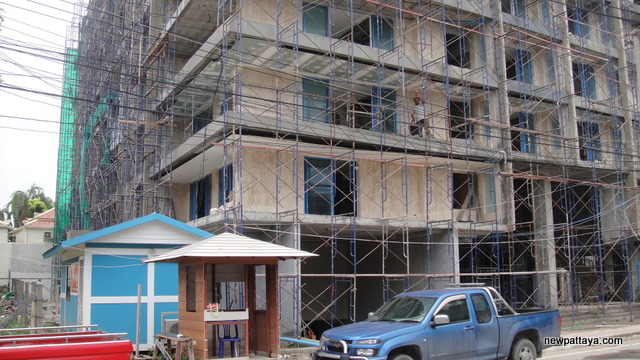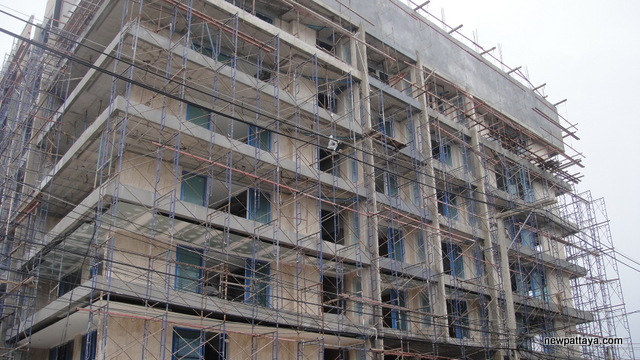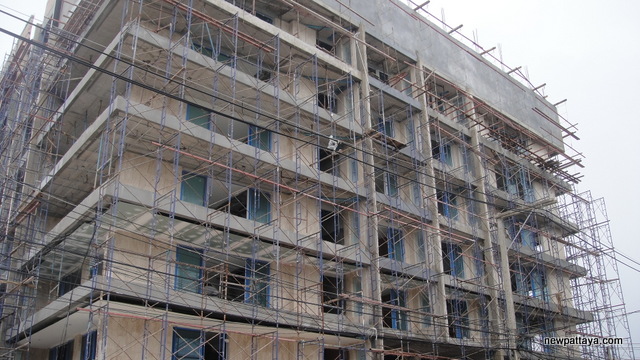 Some pics dated 21 january 2013. Almost 4 months has gone by without new pictures.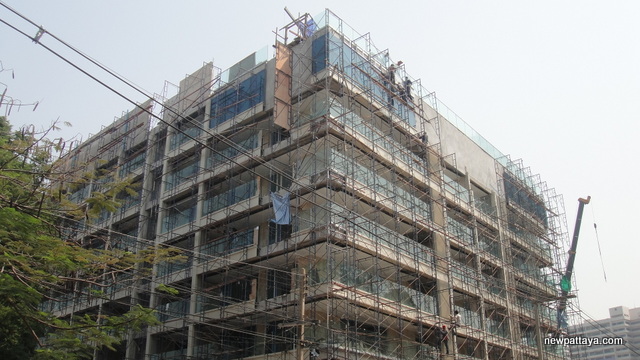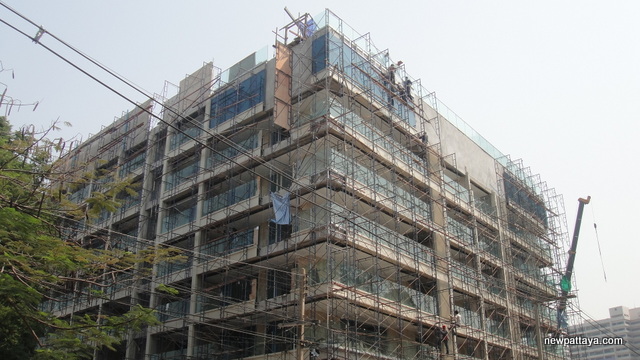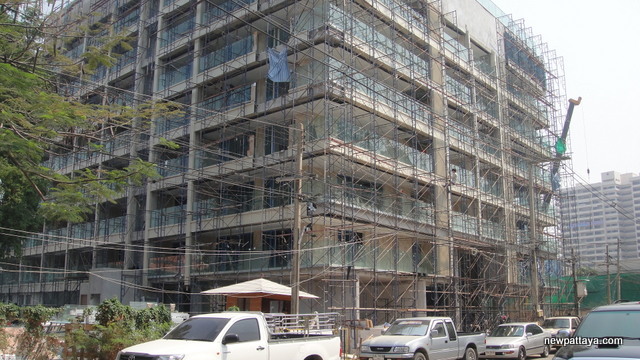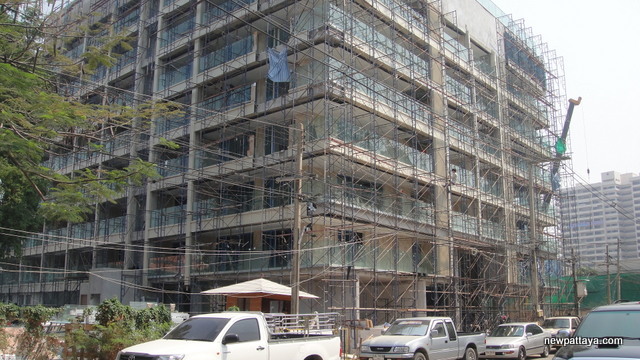 Some pics dated 14 february 2013
Could this be phase 2 of the hotel? Let's hope they finish this new building quickly for the sake of the guests that will be arriving soon.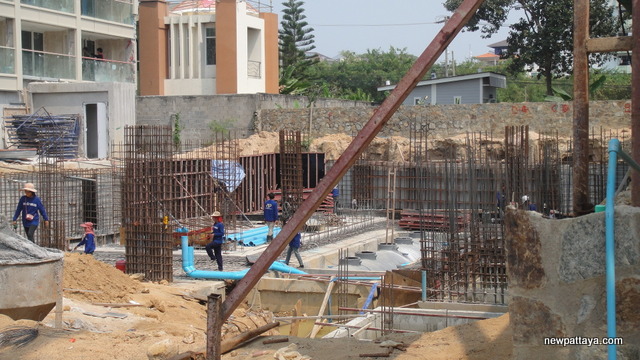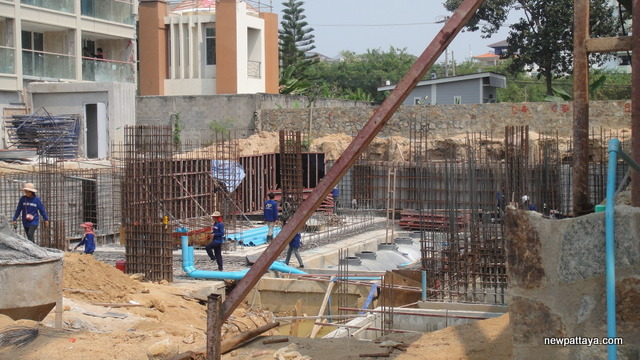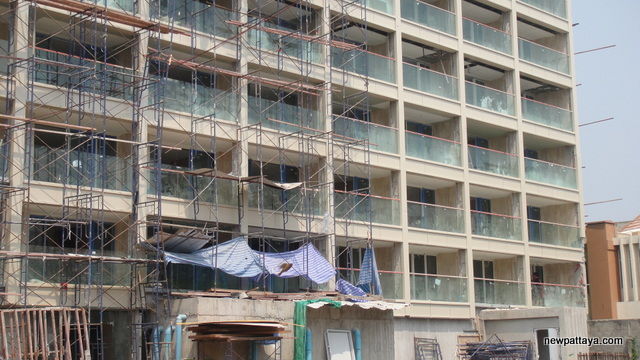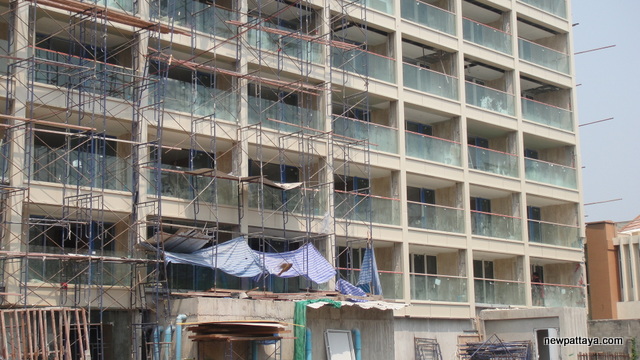 Well well, Tulip Group has bought some new land. Good location, much better than the one in Naklua soi 16.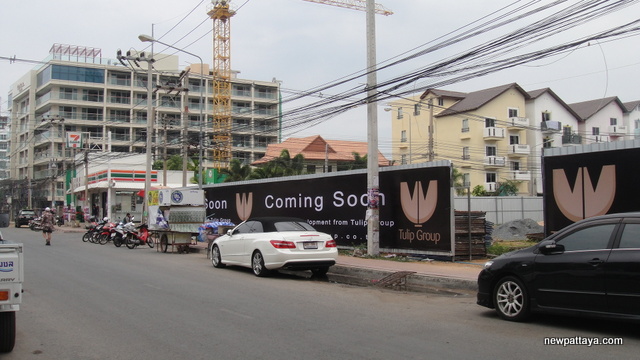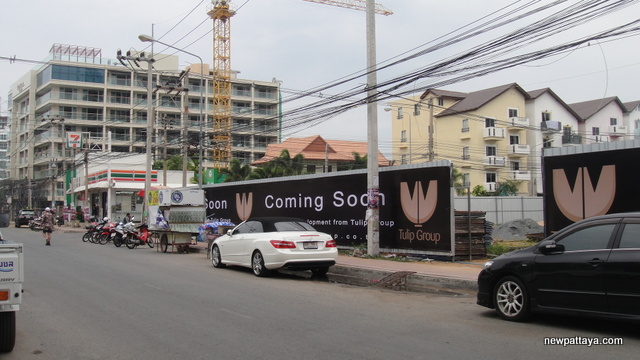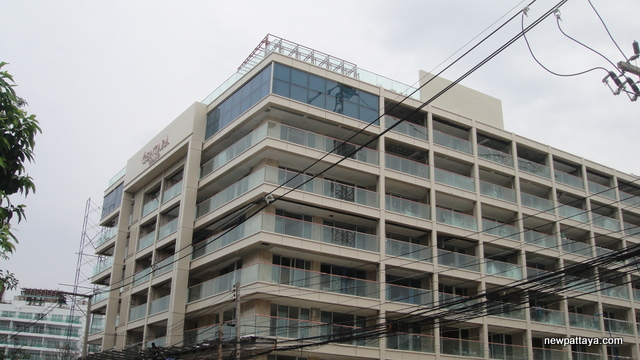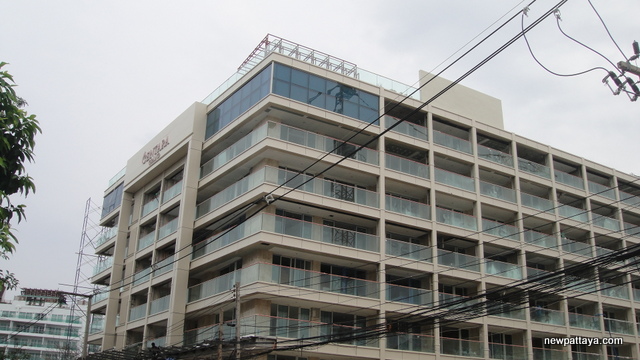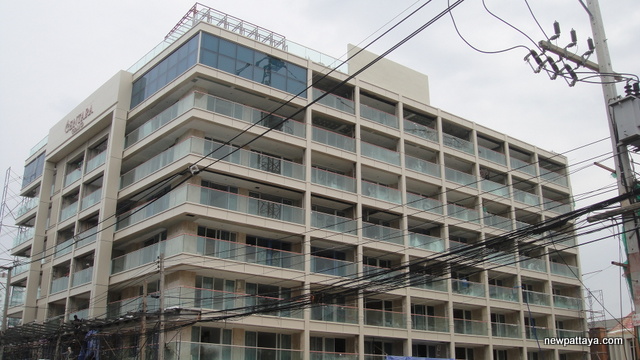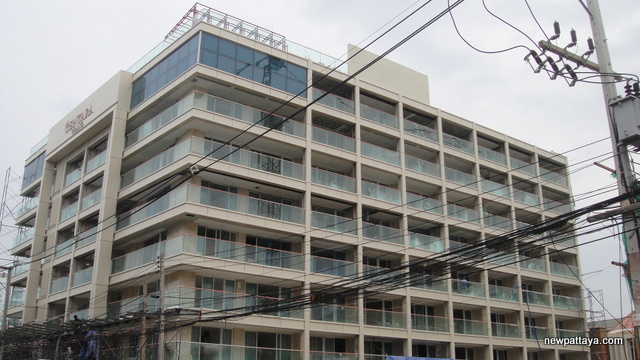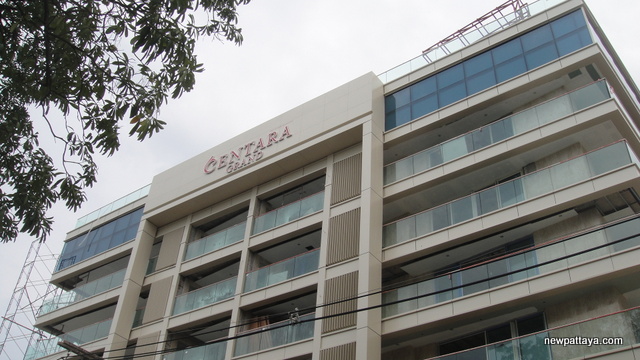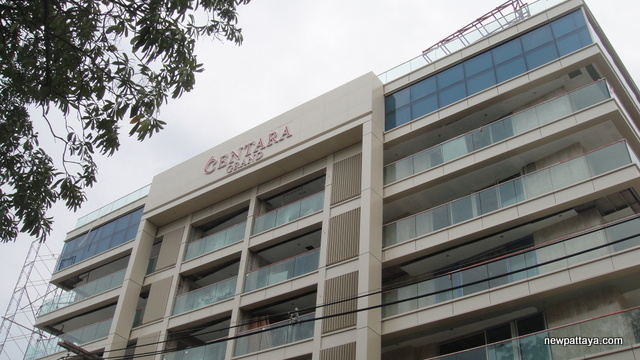 What makes this development unusual is that the owners have spent a fortune on exterior decoration of the building. Frankly speaking, painted concrete buildings are boring to look at, but to use other materials to cover the building is expensive. No painted concrete here, nice, that means us passers by also will have something nice to look at.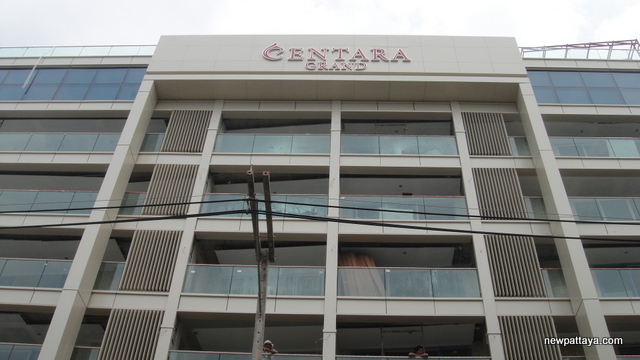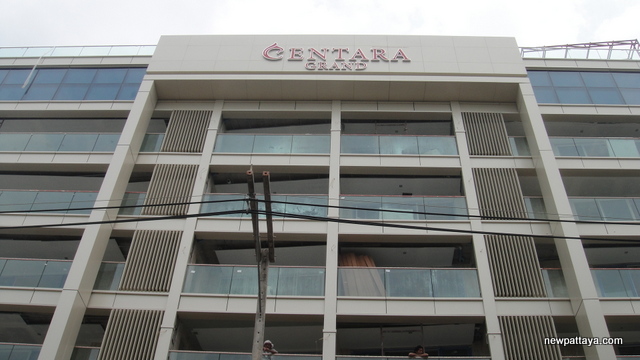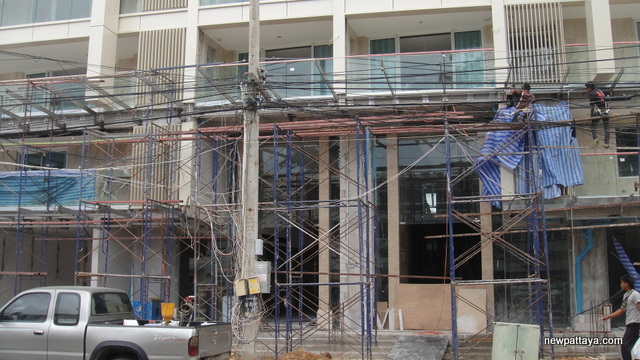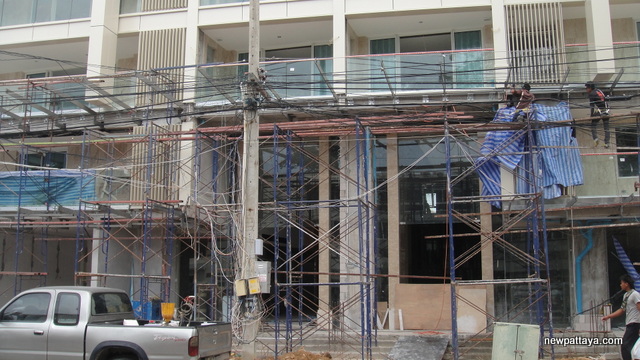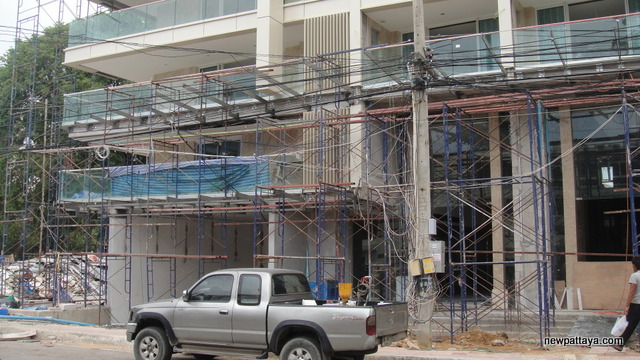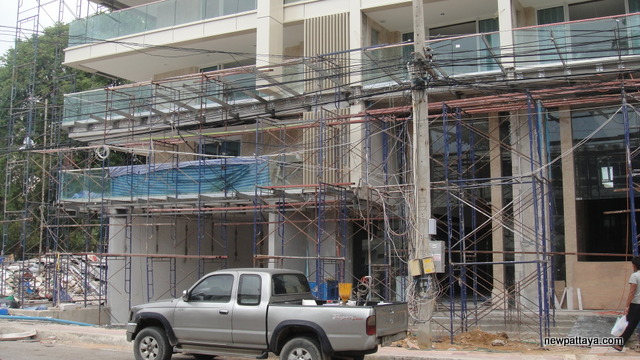 And this is Centara Grand Pratumnak seen from behind.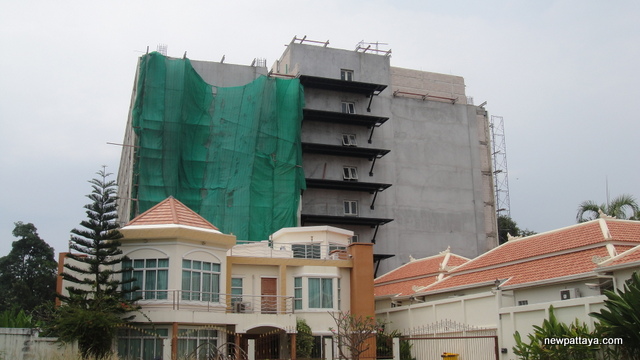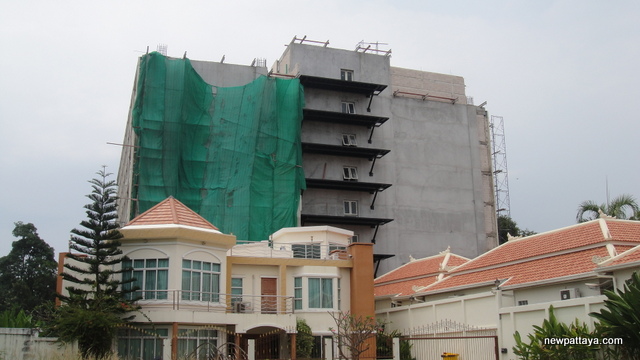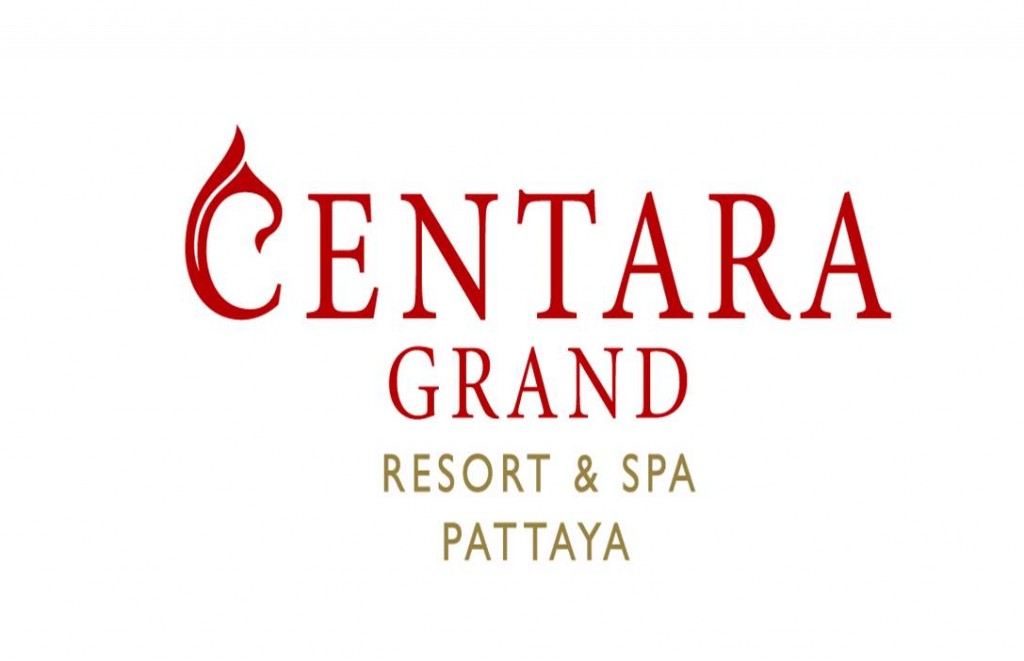 Some pics dated 20 May 2013: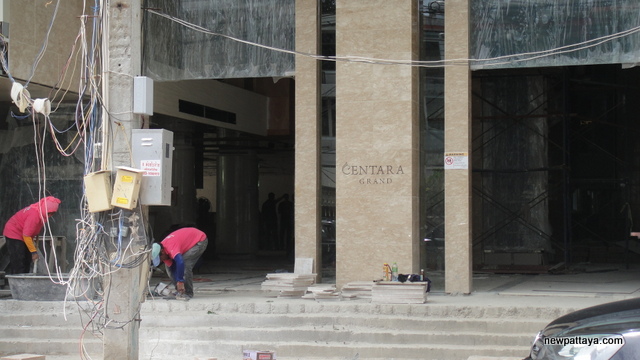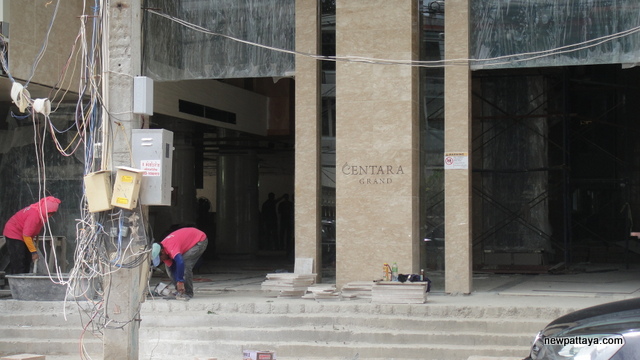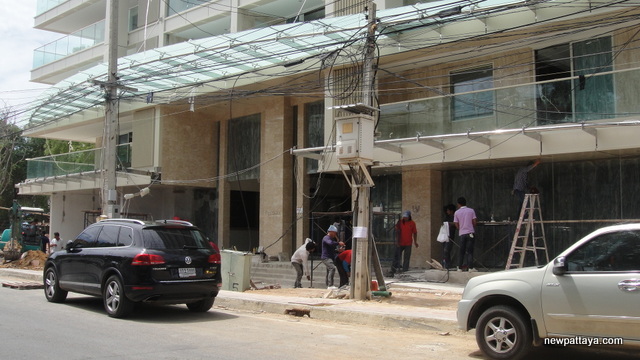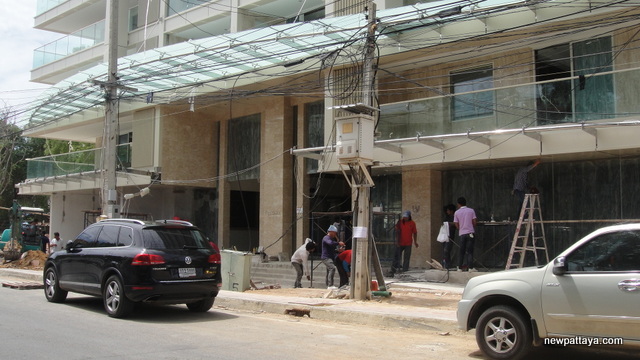 3 July 2013: Mr. Leon Berrange has been appointed as the F&B manager at Centara Grand Pratumnak Resort Pattaya. Leon has worked at Maikhao Dream Resort Phuket, Sentosa Resort Singapore, Landmark Dubai, Oasis Resort Dubai and The Savoy Fairmont London.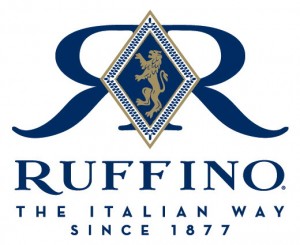 Press Release: – Jun. 30, 2013 – Pattaya Thailand : Tulip Group have announced that the rooftop Italian restaurant in their soon to be opened Centara Grand hotel in Soi 5 Pratumnak, will be a branded restaurant. Tulip hired DWP Next to work on the F&B concepts for the hotel and this has resulted in Tulip signing an exclusive agreement with Italian based winemaker Ruffino.
Ruffino has a 130 year history in producing world class Italian wines and this brand attachment is set to give the restaurant a different edge than is normally expected within a hotel F&B outlet.
General Manger of the hotel Dominique Rongé explained the thinking behind Tulip's decision. "F&B is a very important aspect to running a successful hotel, the owners Tulip Group wanted to offer something different, not only to in-house guests but also the local community, it is our goal that people will not say, "let's go for dinner at Centara Grand, but let's go for dinner at Ruffino" we are confident that the restaurant with it's amazing views and the theme of Italian Coastal cuisine will be a very attractive dining option".
Ruffino wines are appreciated in over 90 countries worldwide. Ruffino has found the perfect blend of innovation and tradition that has kept it at the forefront for many years. Nestled in the beautiful countryside of the rolling hills of Tuscany, Ruffino's seven estates produce some of the best wines from the region.
Ruffino will not just give their name to the restaurant, they will take an active role in menu design, and the overall concept, of which all will be coordinated with the assistance of DWP Next
The luxury 5 Star property is expected to open last quarter 2013, located in the heart of Pratumnak Hill's residential area and just a short walk away from cosy beach, the brand new Centara Grand features an inspiring decor with a subtle underwater-world theme, superb facilities and a variety of accommodation options that will suit the needs of couples, families and business travelers.
Some photos taken 19 July 2013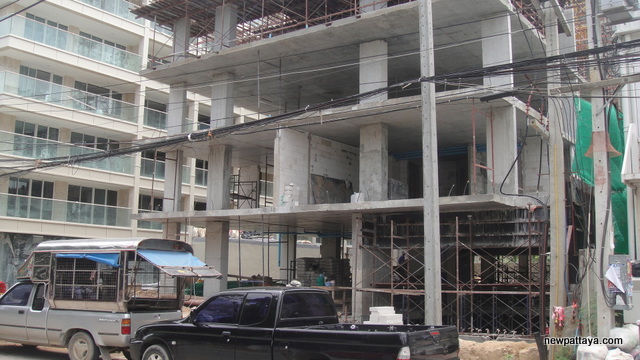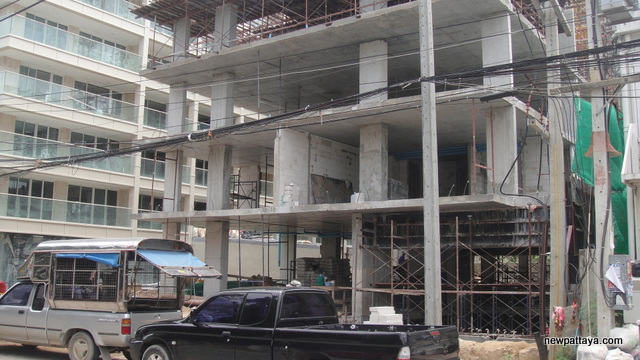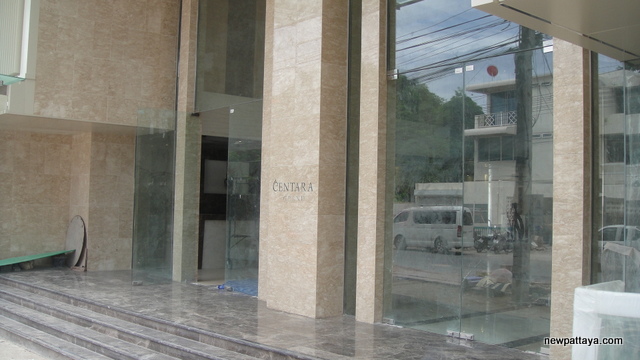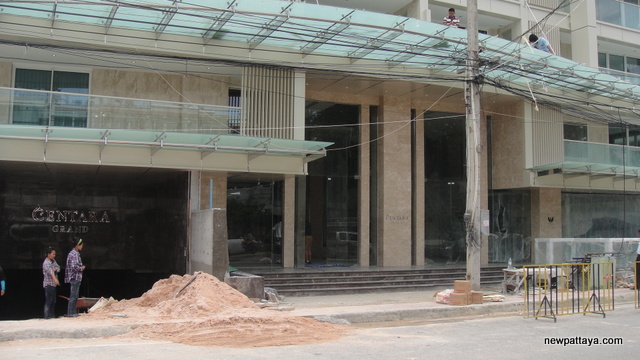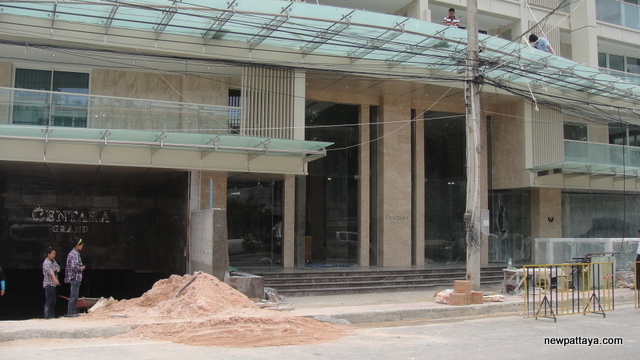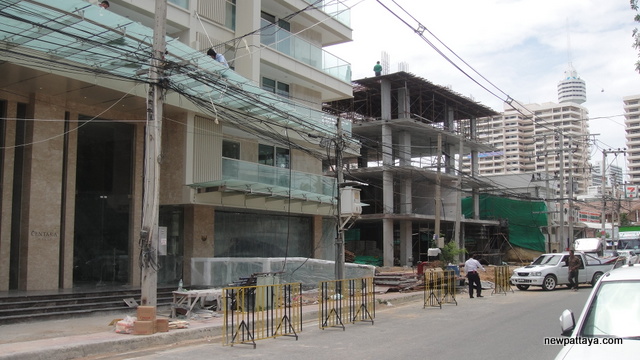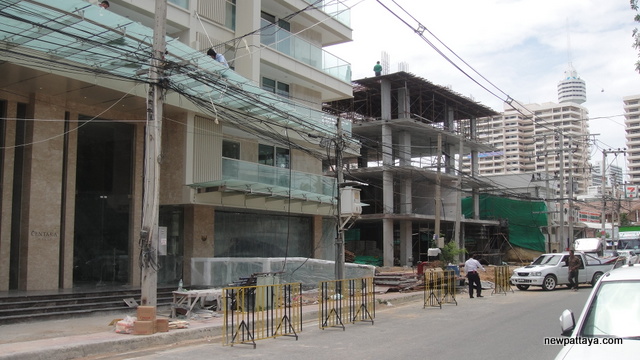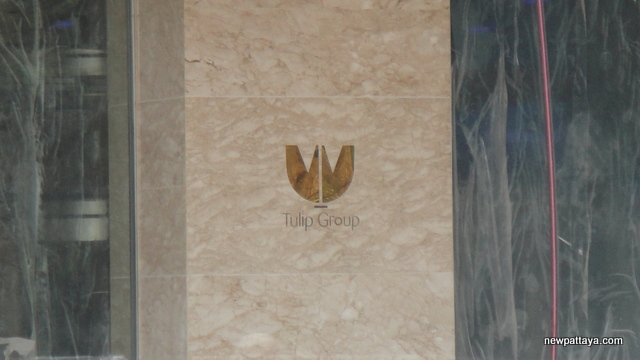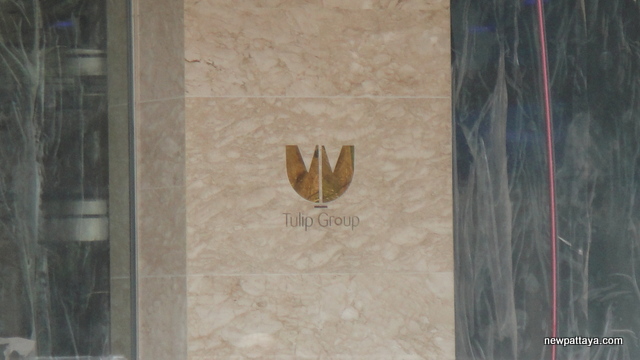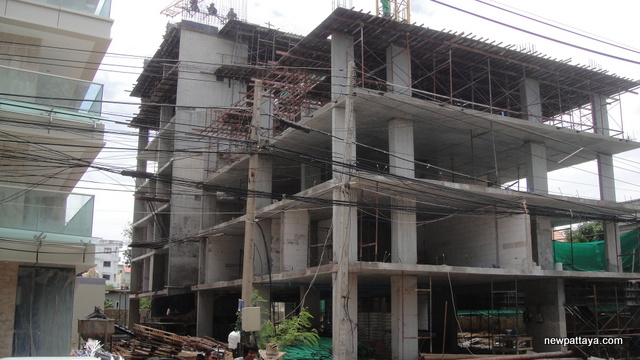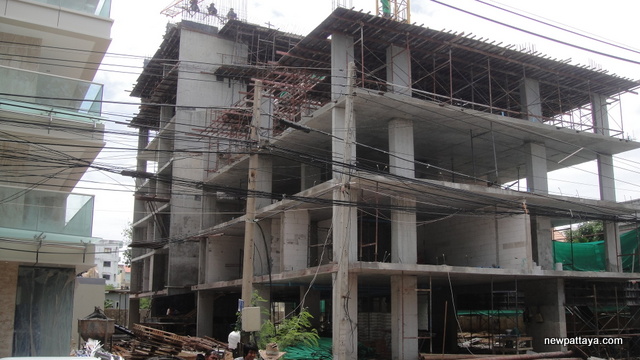 Would you like to support this website? Send funds to us using PayPal, send to secondtouch@hotmail.com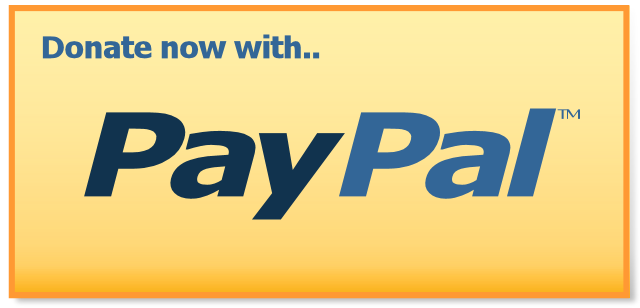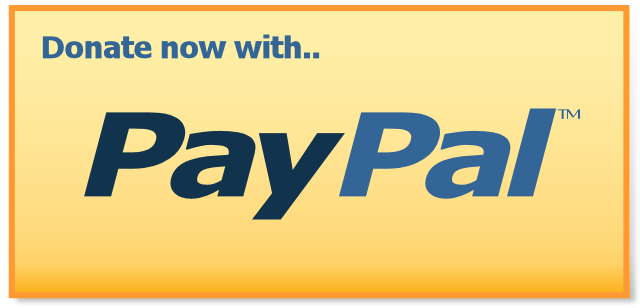 Want more information?