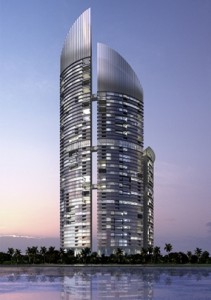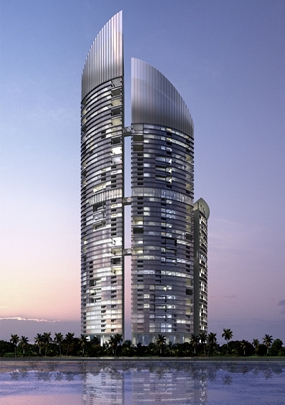 Centara Grand Residence Pattaya is a very special project by Tulip Group. Probably the number one project in Pattaya if I have a say in the matter. Centara Grand Residence is a stunning world class condominium development located in a beautiful beachfront setting in Na Jomtien next to La Royale and Nam Talay.
The project will feature two towers of residential condominiums and a 5-star hotel by the name Centara Grand Resort and Spa Jomtien in a 3rd tower. Room choice at Centara Grand Residence is in abundance with every room facing the ocean and offering spectacular unobstructed sea views. They offer stunning studios, one and two-bedrooms up to world class three, four and five-bedroom duplex suites with private swimming pool. A total of 283 units, starting at THB 5 million. The two residential towers are 46 and 39 stories high.
Tulip Group has appointed August Design Consultant and P49 Design & Associates Co., Ltd. as Interior Design teams for the hotel. Projects Asia are the Project Managers, it is one of the largest Project Management Companies in Thailand, and DLS – Davis Langdon & Seah Co., Ltd. – are their QS (Quantity Surveyor). If you wonder what a Quantity Surveyors job is, take a look here.
13 August 2013: Thai BAUER will do the piling works on the Centara Grand Residence Na Jomtien project, the piling is expected to start in october this year. Thai Bauer did the piling of Northpoint, Southpoint and The Axis. Thai BAUER Co., Ltd. is affiliated to the German company BAUER Spezialtiefbau GmbH, a worldwide leading special foundation contractor.
CBRE|Thailand or CB Richard Ellis, Thailand's leading international property consultant company with managing Director Ms. Aliwassa Pathnadabutr, is the sole agent for the project. Tulip Group refer to CBRE as a machine – very structured and extremely professional.
In addition to this, Tulip Group also own, run and manage A & G Technology – a worldwide leader in aluminium and glass manufacturing with a 10,000 sqm production facility in Rayong, Thailand and have completed numerous projects not only in Thailand, but all over the World.
Talking about Tulip Group, it is only fair to mention Jason Payne who is the Vice President of Tulip Group. Jason has been in the real estate business in Pattaya for 13 – 14 years. Remarkably Tulip Group seems to have grown out of nothing in the last few years, looking at them now, it is truly amazing.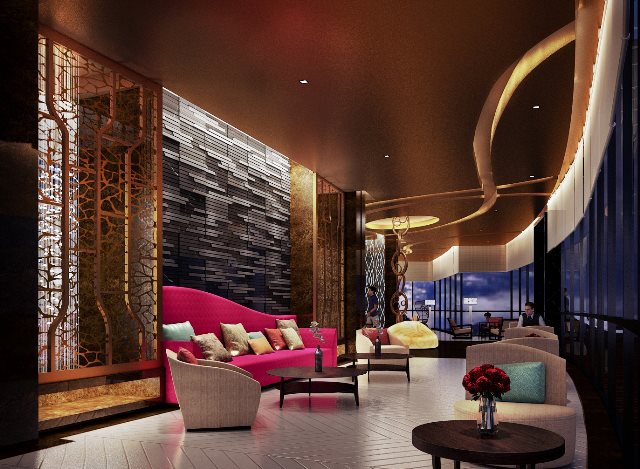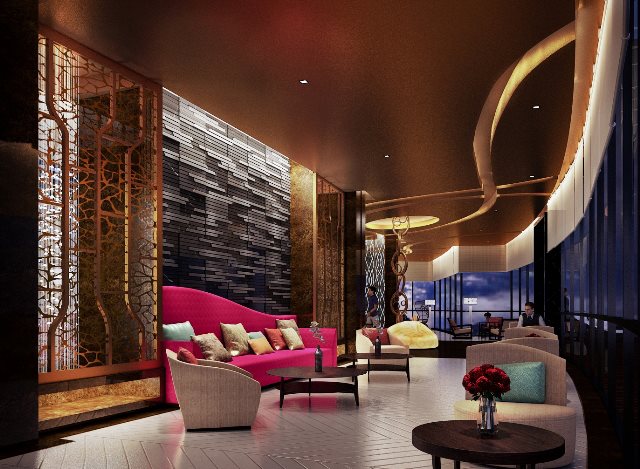 Tulip Group has appointed Panadda Wongphudee, winner of Miss Thailand 2000 – aka Boom – to be the brand ambassador for the property company. Panadda will take part in the new marketing campaign for Centara Grand Residence Pattaya. Panadda has purchased one of the projects most exclusive units, a 3-bedroom duplex with private swimming pool. She says she fell in love with the project.
Below are some pictures dated 9 August 2012. Please notice the the little people installing this poster when this picture is taken. Yes, newpattaya.com is on the spot when things are happening.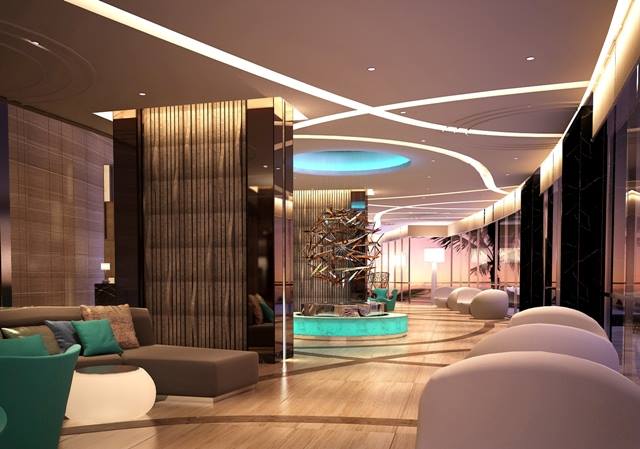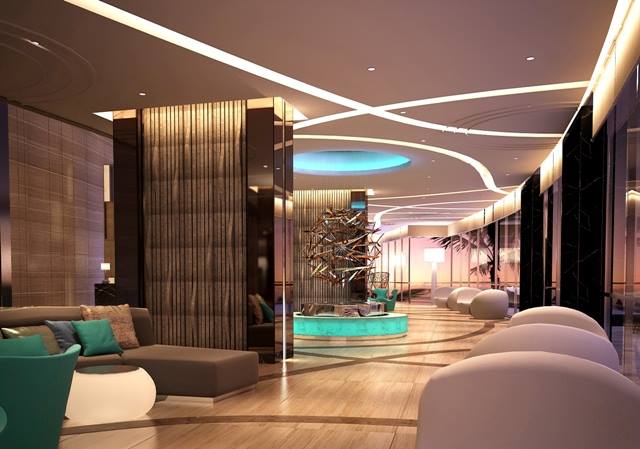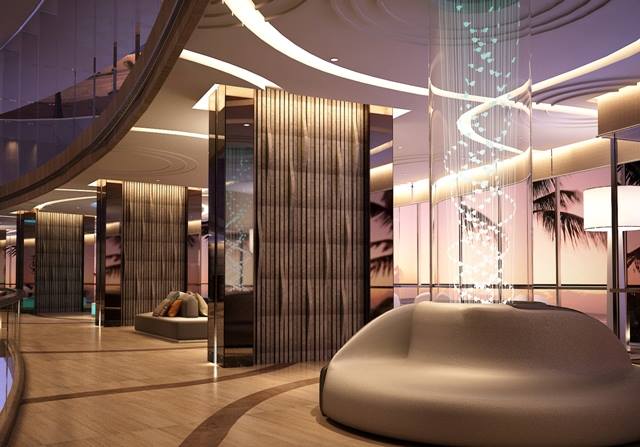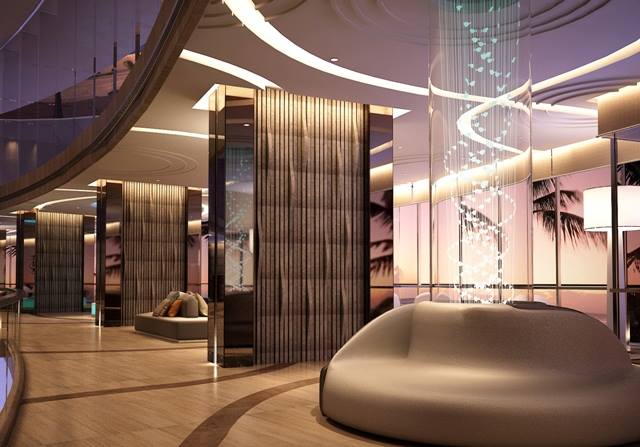 Published 9 August 2012
The first photo below was taken 3 May 2012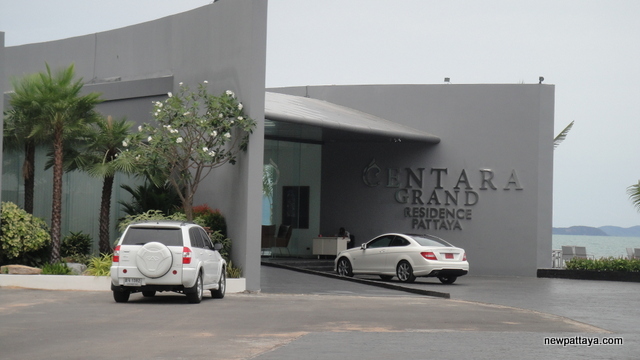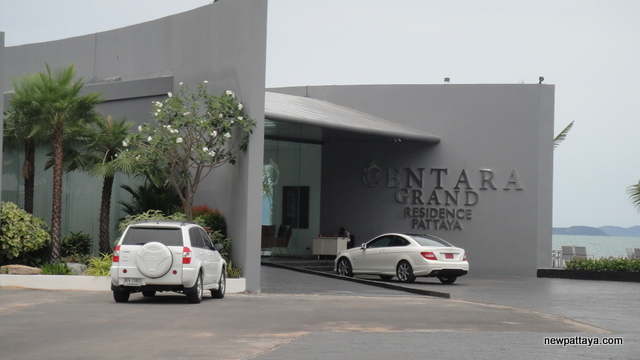 A few photos taken 9 August 2012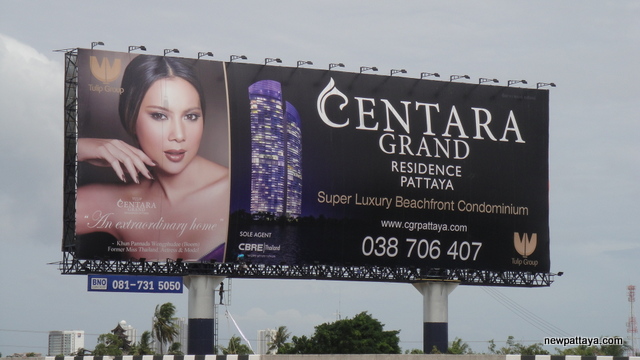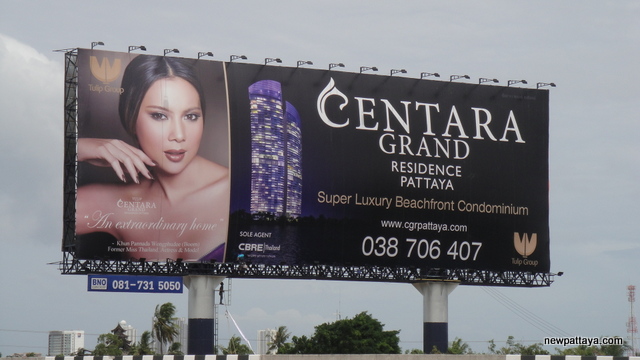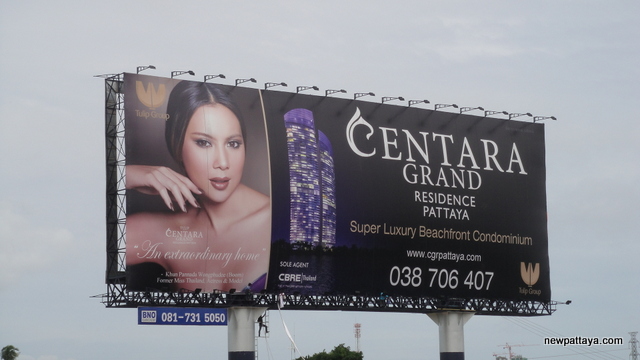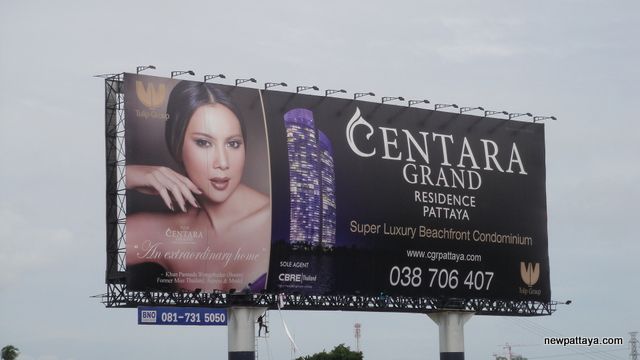 And some more pictures from the sales office in Na Jomtien taken 20 August 2012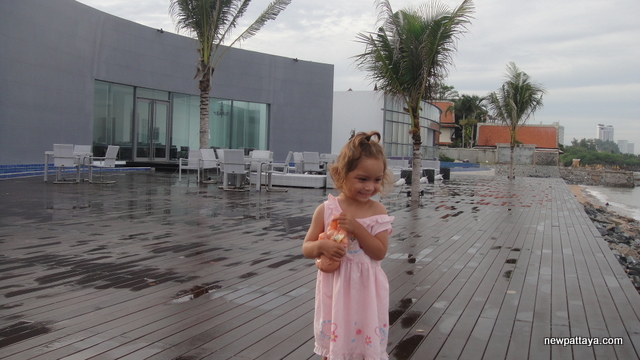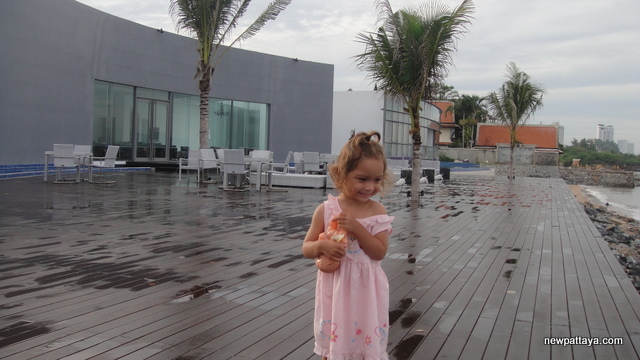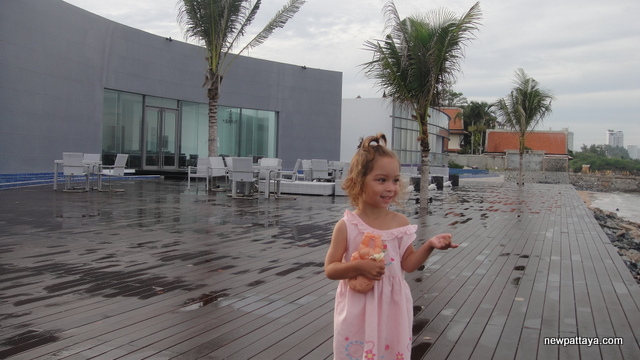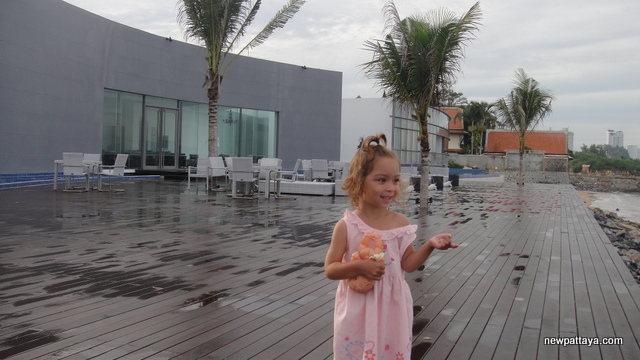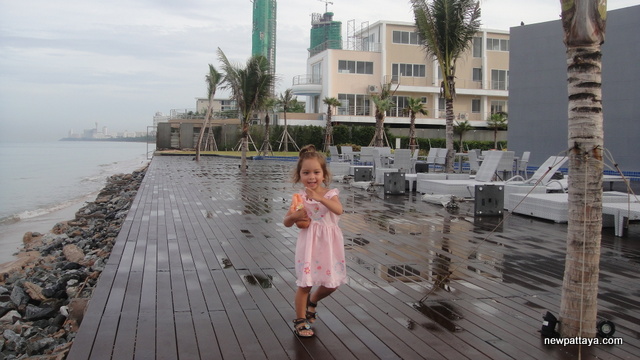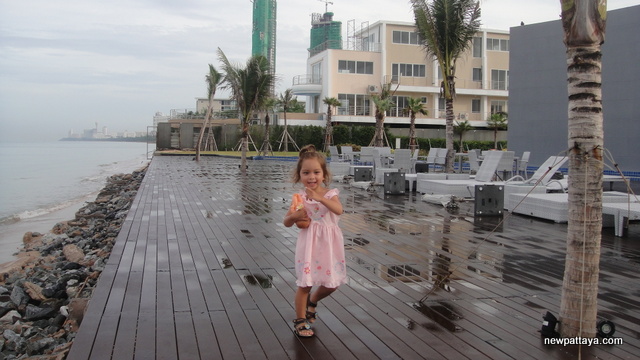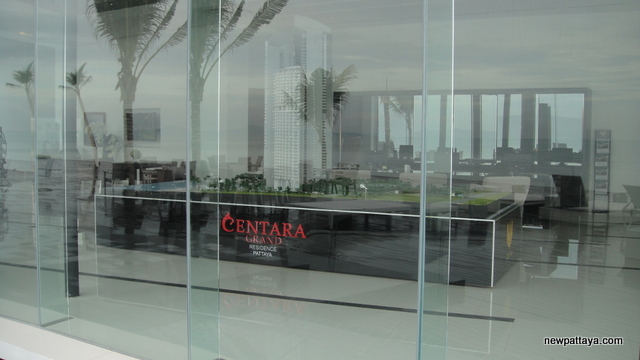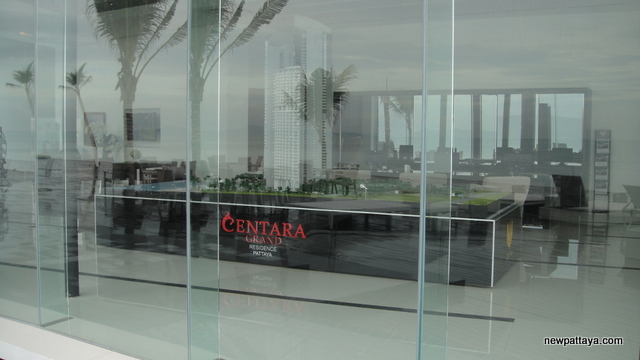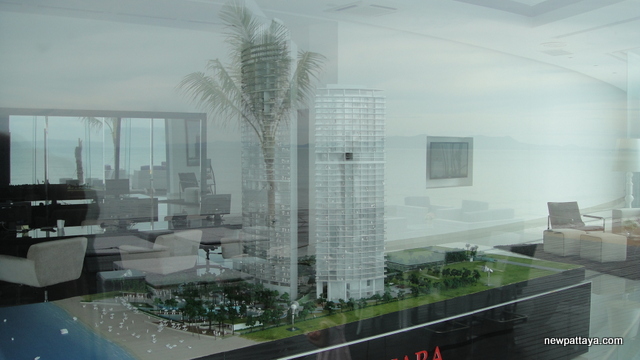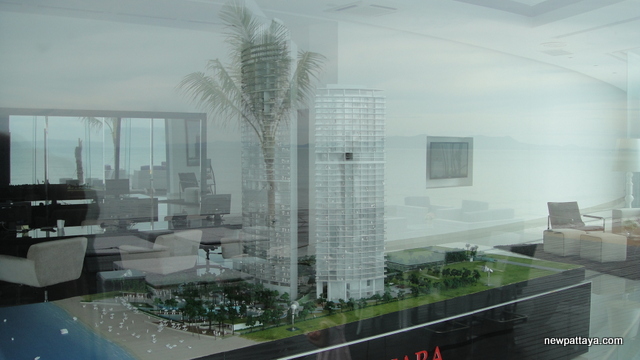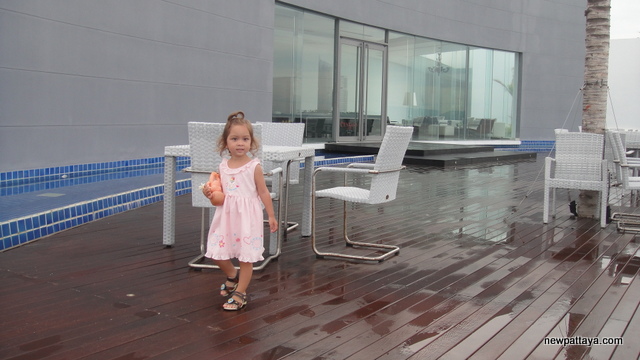 6 January 2013: Tulip Group is advertising Centara Grand Residence alongside motorway nr 7 near the Service Center that is a place where can you stretch your legs and get something to eat, you will find 7-eleven's, a Mac Donald outlet on each side of the motorway, KFC outlets etc. The Service Center is located 30 km from Suvarnabhumi Airport in the direction of Pattaya. A great initiative that will generate a good return of investment as they will reach customers going to Chonburi, Pattaya, Rayong, Trad etc. This is exactly what I have been patiently waiting for.
On 20 December 2012 the CEO of Tulip Group Kobi Elbaz announced that 2012 had resulted in a total of 620 sales for all of Tulip's projects, representing a value of 4.8 Billion Baht in signed sales contracts. Centara Grand is 50% sold, Centara Avenue is 95% sold, Waterfront is 70% sold and Golden Tulip Residence is 35% sold, that is 35% in just two months time.
23 January 2013 developer Tulip Group announced that it plans to launch 3 – 5 new projects in Pattaya. The projects will be hotels, mixed use condominiums, a serviced apartment and a new corporate head office.
The luxury property developer currently has 4 condominiums and 5 hotels under construction, all targeting the mid to high-end luxury sector and this business model is set to continue.
According to Vice President Jason Payne their business model is to build only in prime locations, with their target sector being 4 to 5-star luxury.
Tulip Group is currently working on projects with Centara Hotels & Resorts, Park Plaza Hotels Europe and Golden Tulip Hotels & Resorts, and the developer claims that they will be bringing even more 5-star brands to Pattaya.
A photo taken 1 October 2013
Advertising in the Bangkok Post is a great idea. Exactly what I would do, focus on wealthy people from Bangkok and successful expat businessmen. And then even on the front page.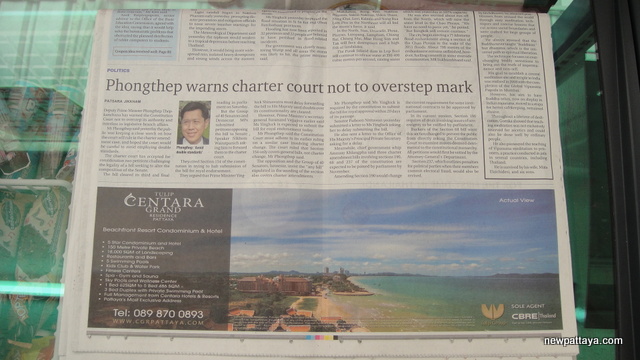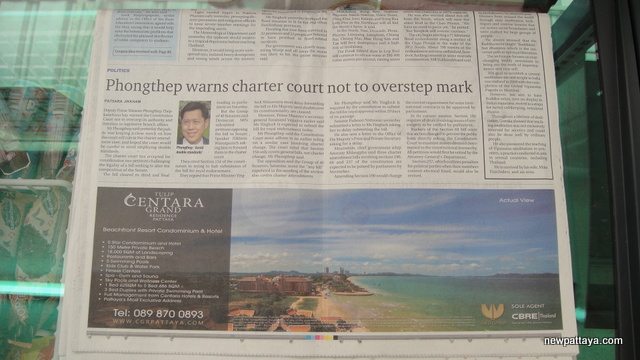 24 March 2014:
Centara Grand Residence piling is now completed, 6 weeks ahead of schedule. Tulip Group will soon announce the chosen contractor.
The photo was taken 22 may 2014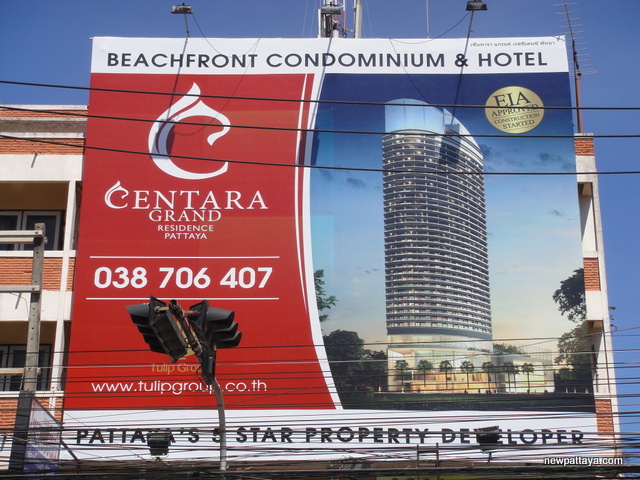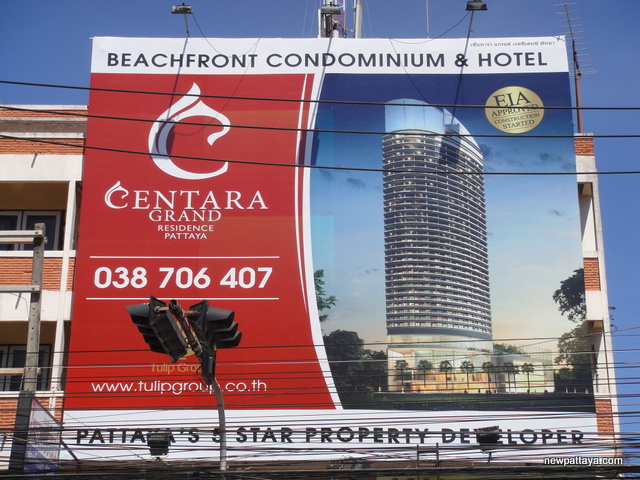 8 June 2014. This was a surprise. A funny picture. An unusual building technique.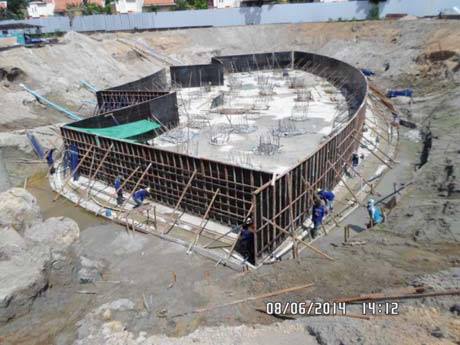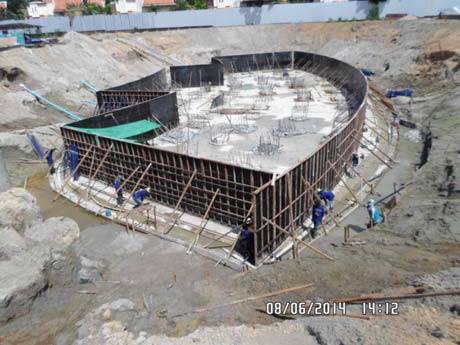 Want more information?