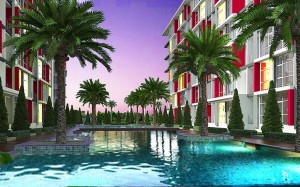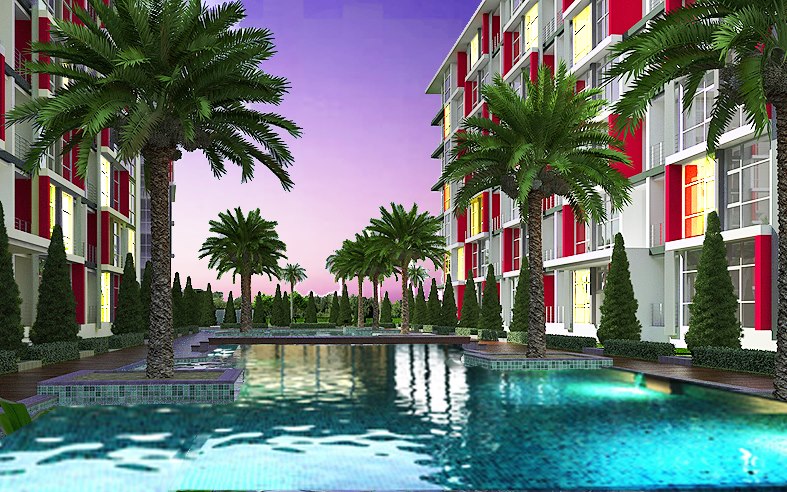 CC Condominium 2 is a brand new project from Chokchai Group that was launched 22 December 2012. CC stands for Chokchai – maybe you have heard of the Chokchai Home Center or Chokchai Garden Home?
CC Condominium 1 was an enormous success. And the reason for this success is that they are offering a product at prices that the foreign developers in Pattaya cannot match. Starting prices at 679,000 Bath for the new project is not only cheap, it is very cheap. The new project is selling like hot buns, the same can be said about the first CC Condominium where the cheap units were gone within one day.
There are very few developers that can match these prices, one is De Blue with their new S-fifty project that is also selling like hot cakes, another is CW Asset's Abatalay Condominium in Jomtien.


The location of CC Condominium 2 is absolutely perfect as the development is located on the hill on the other side of Sukhumvit Road, in a soi that is called Khao Noi (ซอยเขาน้อย). Chokchai Group has a very strong presence in this area where they previously have built mainly villas and town houses. Unobstructed sea views is guaranteed. The location is much better than the location of CC Condominium 1. I must emphasize that the location is very good and unfortunately I am not getting a commission for saying this. Up here on the hill there is often a fresh breeze blowing and that is another plus.
I believe there will be 7 storeys in each of the 6 buildings. I believe there will be five different unit sizes available, 21 sqm, 27 sqm, 34 sqm, 49 sqm and 72 sqm but you will need to confirm that information at the sales office.
The project comprises 848 units. On 23 november 2013 80% of the units have been sold. Also on this date there is a one-bedroom unit with a size of 34 sqm available at 1.1 MB and another at 1.2 MB. There is a unit with a size of 47 sqm available at 1.7 MB. Prices from 32.000 baht per square meter. Thai nationals and foreigners pay the same price.
If developers come up with projects at these prices they will sell very quickly. There may not be much profit but there will always be investors wanting to buy. We hereby recommend this development.
Published 2 february 2013.
A few photos taken 23 november 2013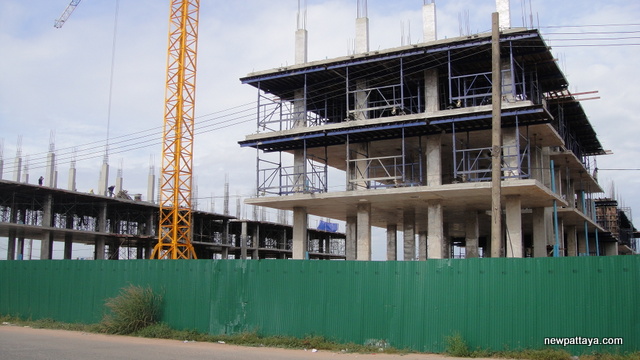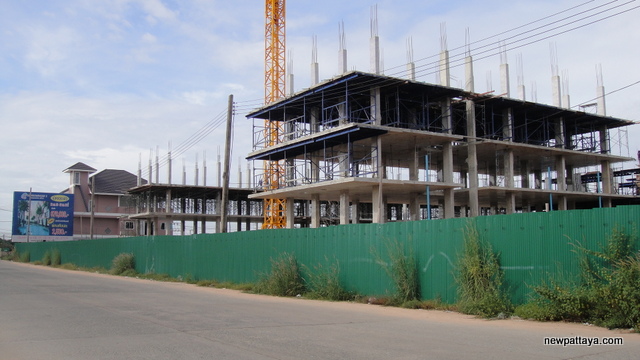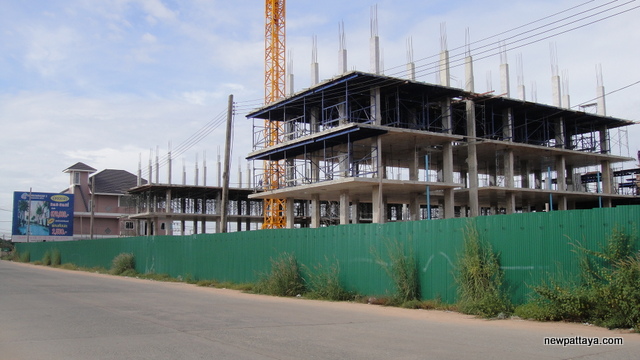 The pictures were taken 2 february 2013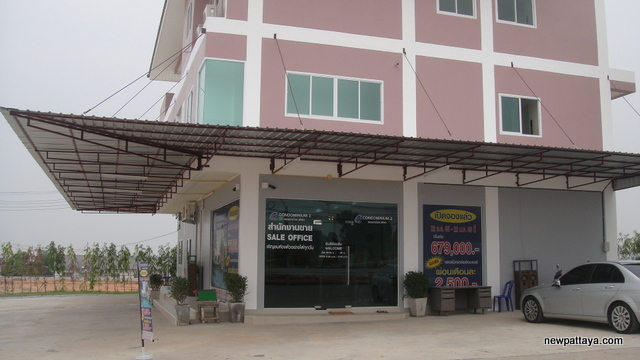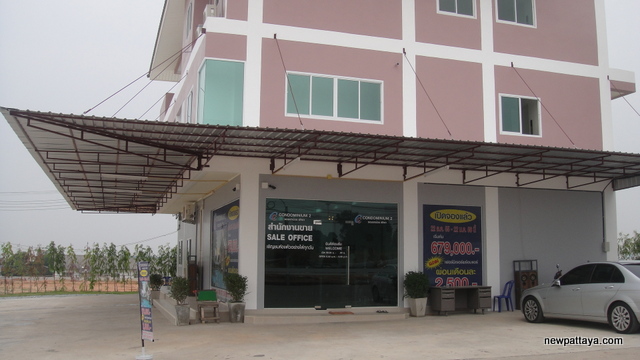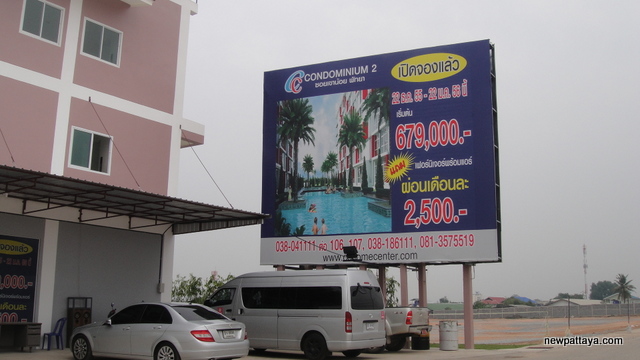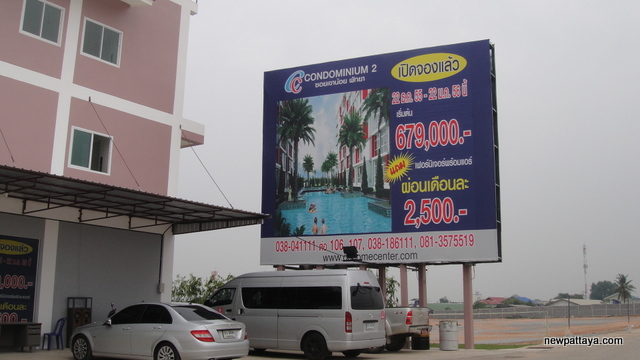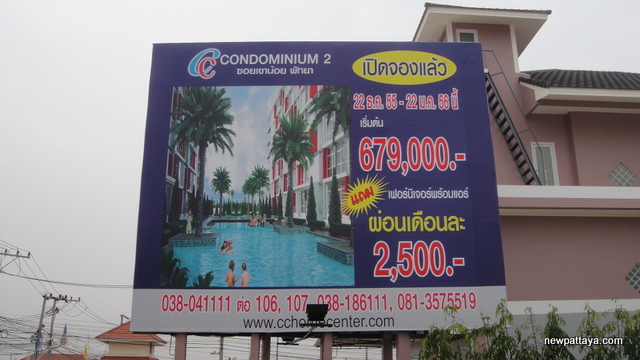 Yes, CC Condominium 2 is located next to Chokchai Garden Home 2.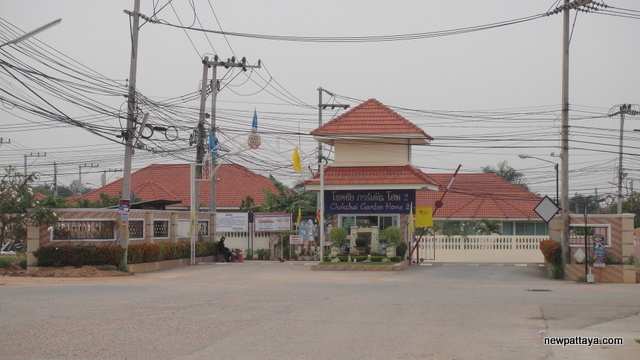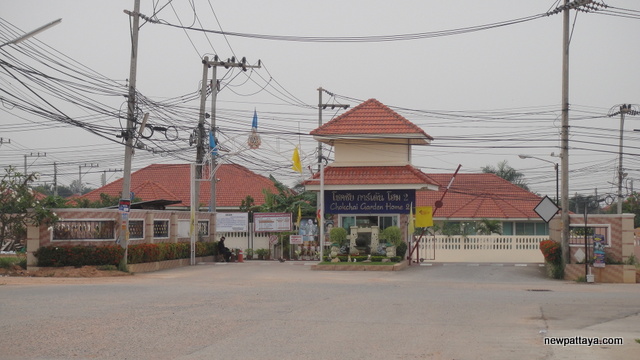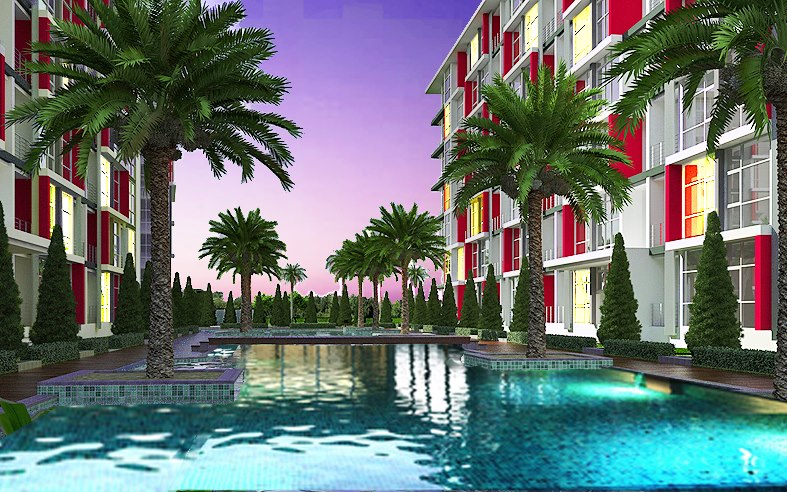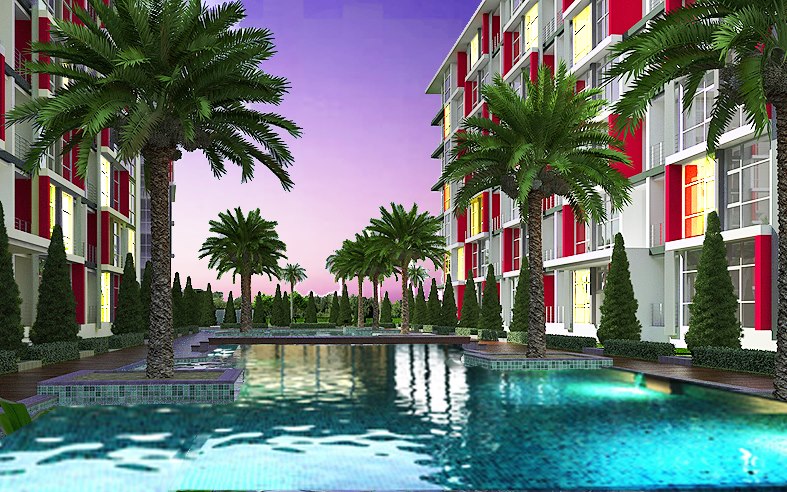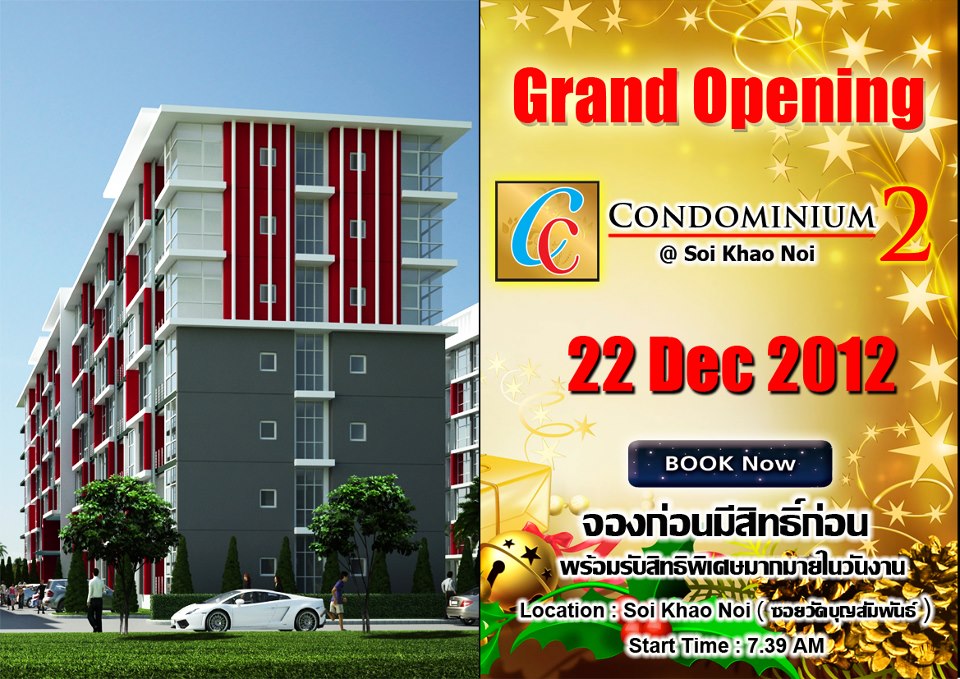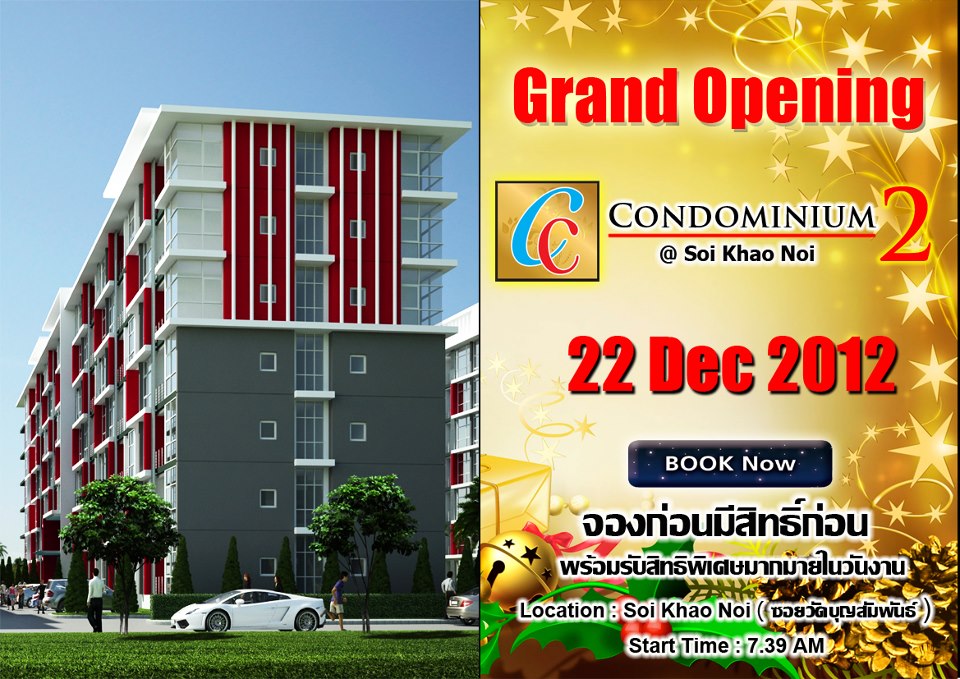 Would you like to support this website? Send funds to us using PayPal, send to secondtouch@hotmail.com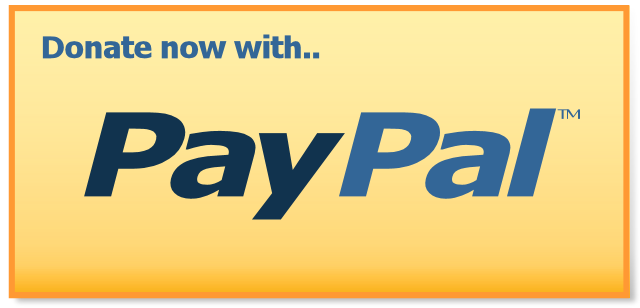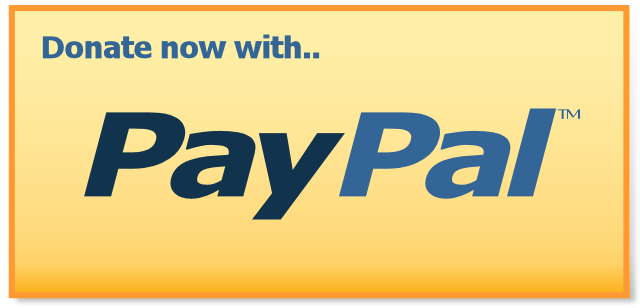 Want more information?