Buritara City Resort Condo Jomtien is a 39-storey condominium tower by Buritara Group and EZY Thai Group that has the same owner. The project which is worth 2.5 Billion Baht offers a total of 1046 units. Buritara Group has resorts both in Kanchanaburi and on Koh Phangan.
The condo project is part of Buritara Resort City Jomtien Pattaya which consists of a resort, villas, hotel and condominiums. The project will be built in four phases starting with Buritara Resort Spa Jomtien.
Buritara Resort Condo Jomtien is a resort style condo with units that come in three different sizes: 34 sqm, 65 sqm and 99 sqm, all units come fully furnished.
On the first floor you will find the lobby, floor 2 – 6 is reserved for car parking. Floor 7 – 38 is are residential floors and there will be a rooftop pool.
Buritara Resort Condo Jomtien is located close to the Nong Nooch Tropical Garden and the Cartoon Network Amazone water park.
A studio unit with a size of 34 sqm is available for 2.5 MB.
Buritara Resort Condo Jomtien will be developed like a hotel. Investors will be guaranteed a return on investment of 5% in the first three years in they choose to join the rental service.
The environmental impact assessment has been submitted and construction is expected to commence in the middle of 2014.
There is a video about the project on YouTube dated 5 April 2012, I have simply not heard anything about the project since then – that is the reason why I have been reluctant to write about it. There is very little information available about this project on the internet.
Published 3 September 2013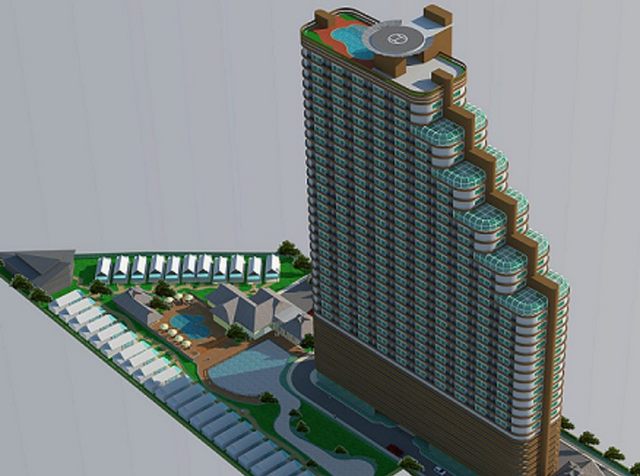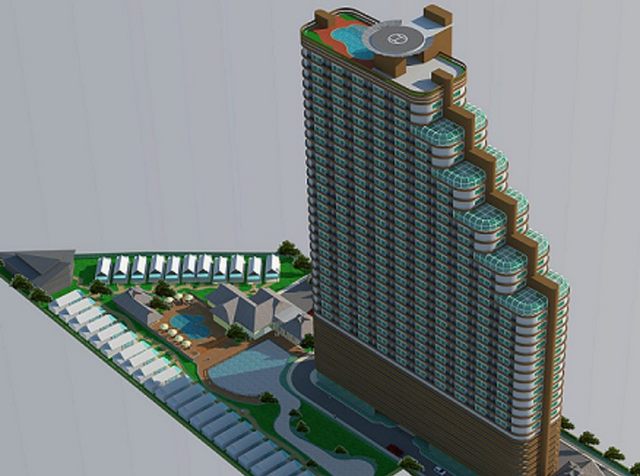 The photo was taken 7 August 2013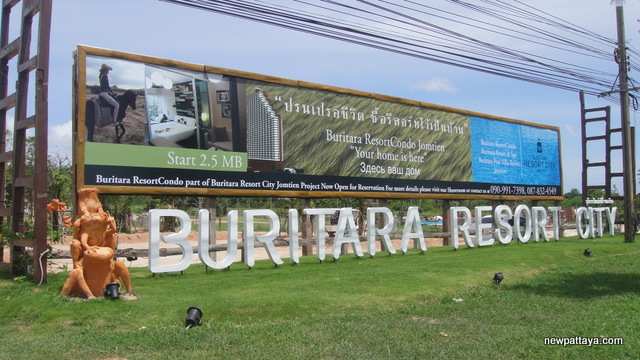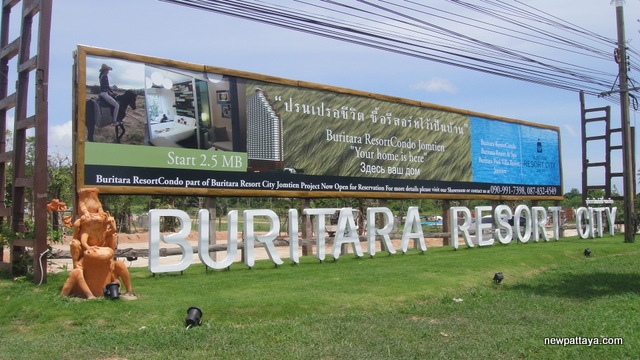 Want more information?