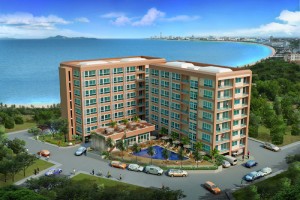 Bang Saray Beach Condominium is an eight-floor development just 200 meters from the beach.
Bang Saray is a tranquil and idyllic place – quiet and away from the stress of city life. Now is the right time to invest as property prices in this paradise will rise in the near future – not just because the white sandy beach is one of the best in Thailand, but because the two new water parks under construction will attract millions of tourists and visitors. The increasing number of tourists will bring economic growth to the region.
The opening of the two huge water parks in Bang Saray in 2013 – Ramayana Water Park that will be the largest in south-east asia and Cartoon Network Amazone – will definitely have an impact in and around Bang Saray.
Bang Saray Beach Condominium comprises two condominium buildings, buildings A and B, and the total number of units is 150. The units range in size from 25 to 42 sqm and the pre-launch promotion prices started at only 670.000 Baht in August 2010. The project was officially launched in December 2010.
There are 25 sqm and 30 sqm studios and 36 sqm and 42 sqm one-bedroom units. Unit prices range from 670.000 Baht to 1.9 MB or 26.000 – 46.000 Baht per square metre. Buyers wanting larger size units can easily combine two connecting units to create their dream condo.
The 220 Million Baht development will generate its own electricity from solar panels. Wonderful – they strive to become an environmentally friendly development.
Construction started september 2011 and is progressing nicely as you can see in the pictures below.
The developer is CW Asset Co., Ltd. that is a joint venture between CW Venture Capital Co., Ltd (49%) and the Luek family of Bangkok (51%). The managing director is Imorn Luekhamharn. CW Asset Co., Ltd. also has a new project in Bang Saray Called CW Ocean Condominium with prices starting at 999.000 Baht.
The contractor is Skyline Construction, a company that is also responsible for The Lofts Pratumnak and The Place Pratumnak.
We hereby recommend this project. Published 28 September 2012.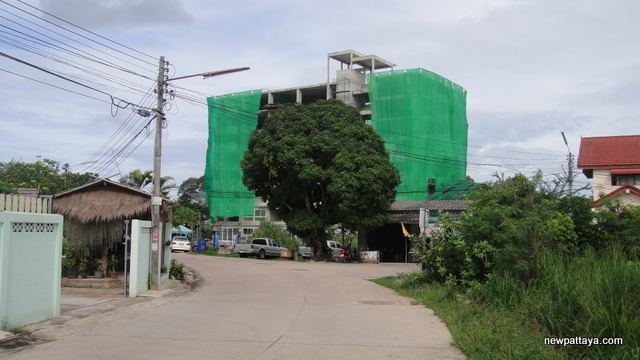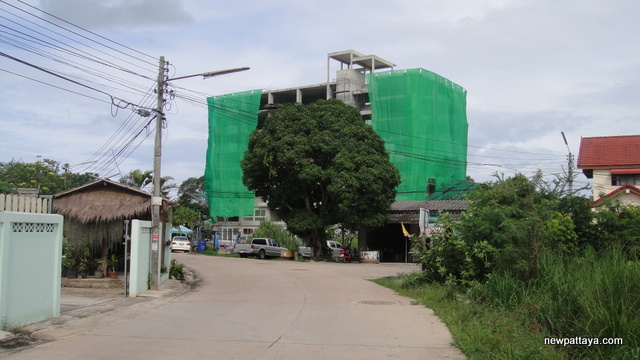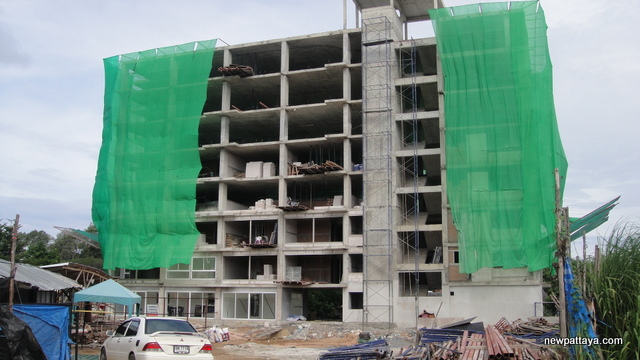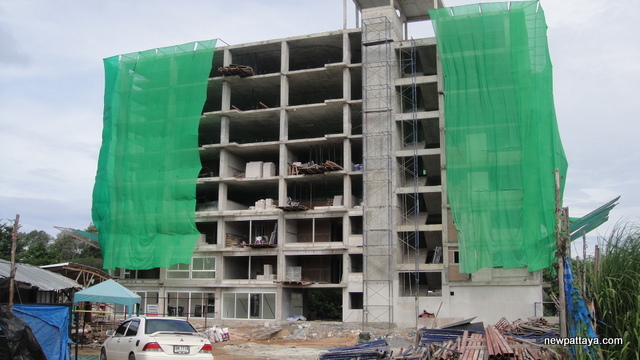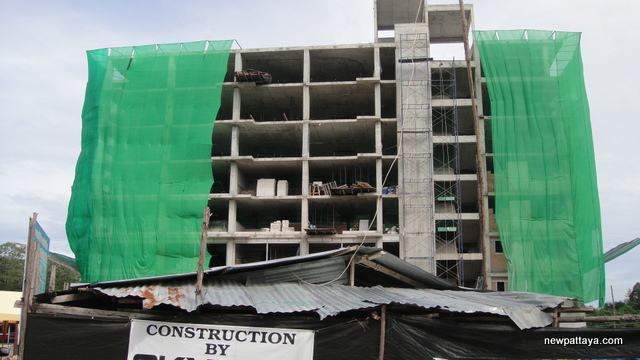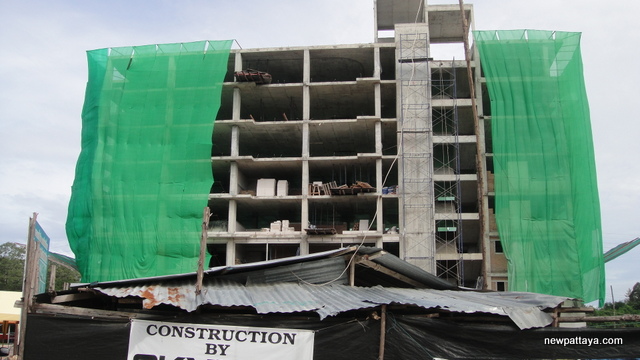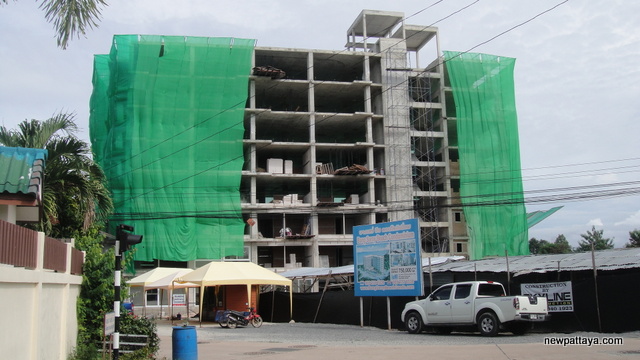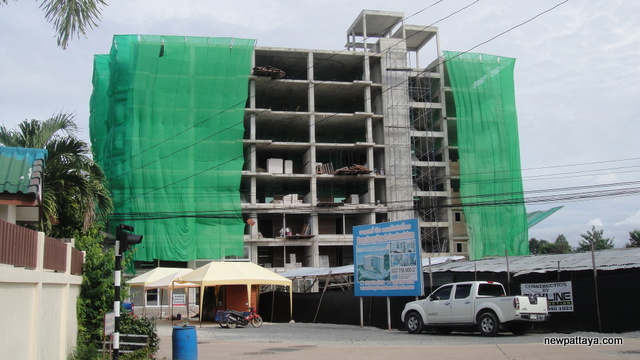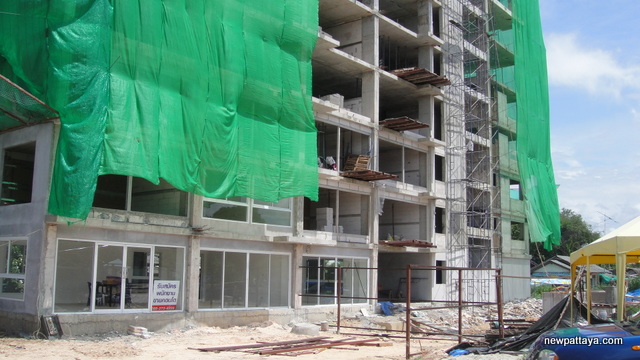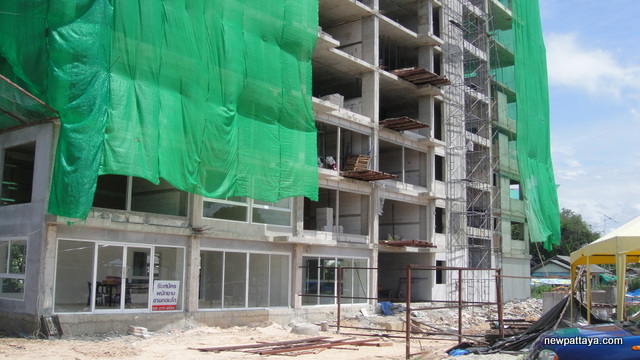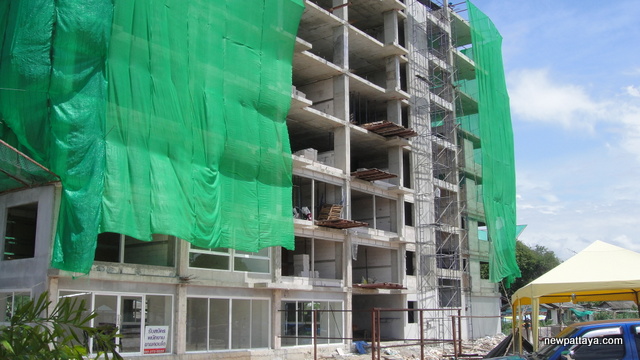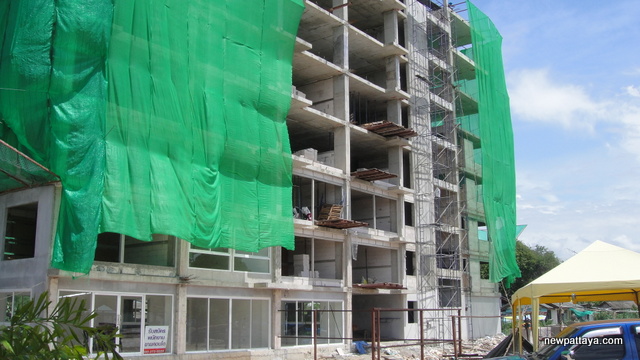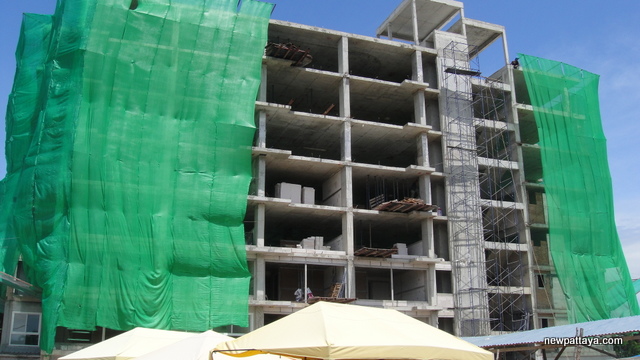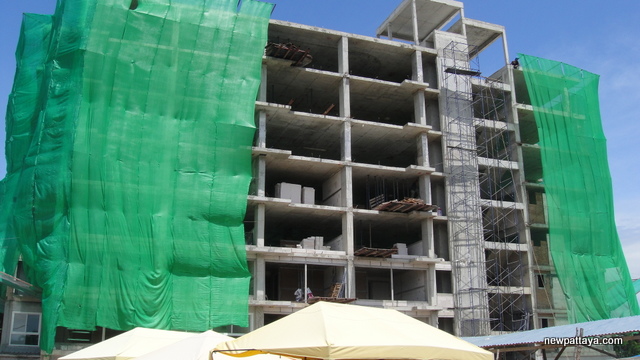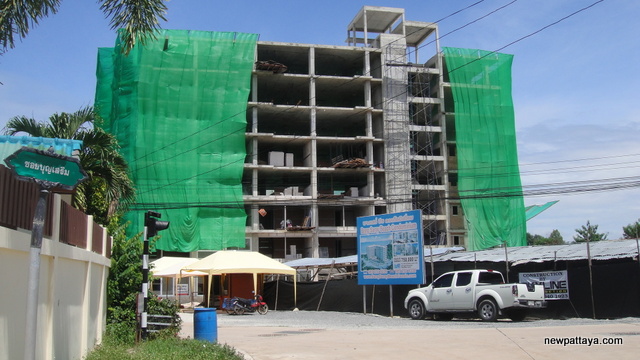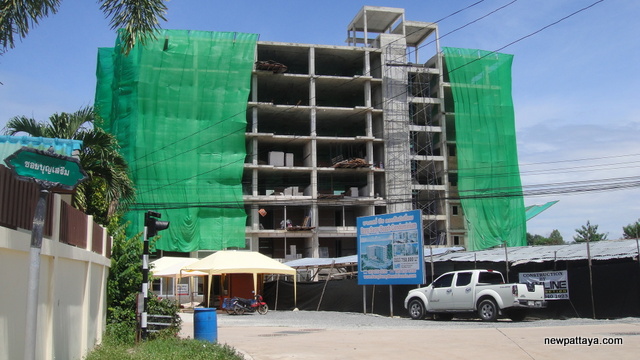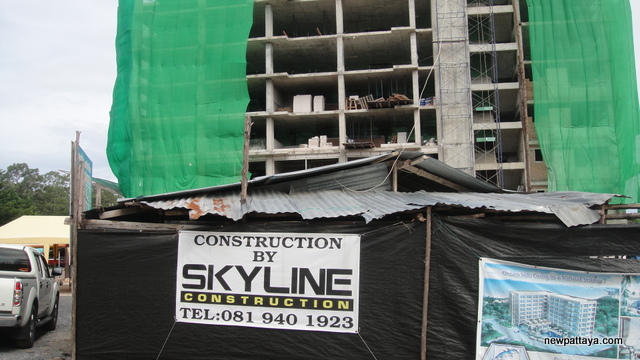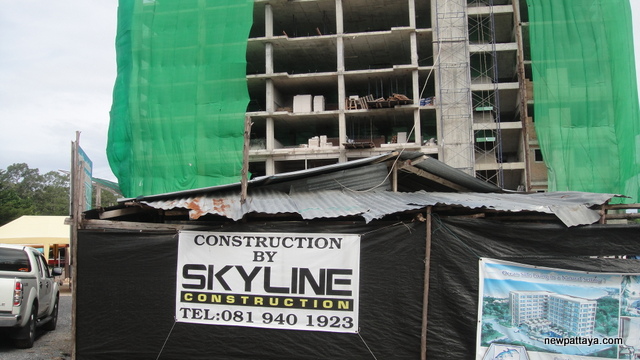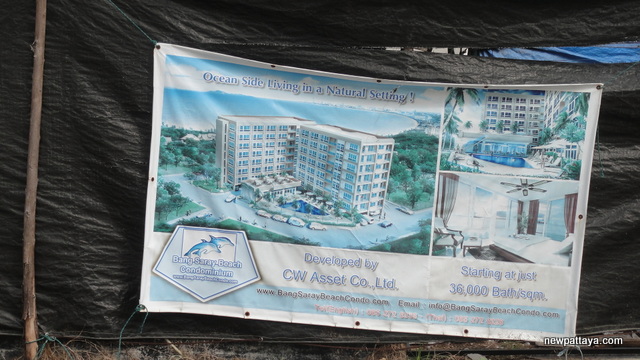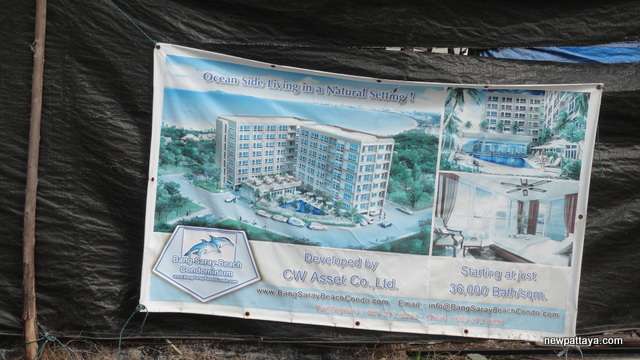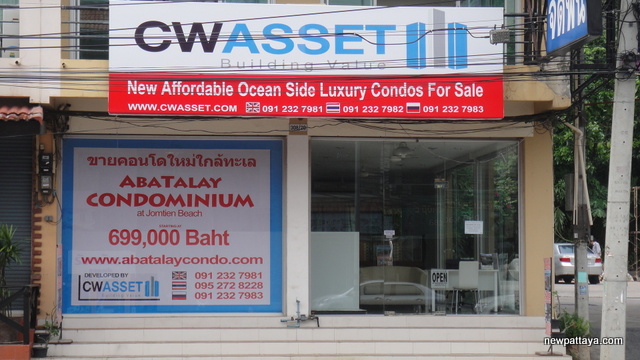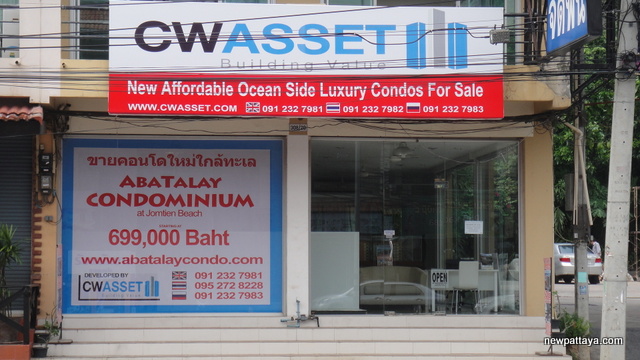 Below is a picture dated 23 october 2012.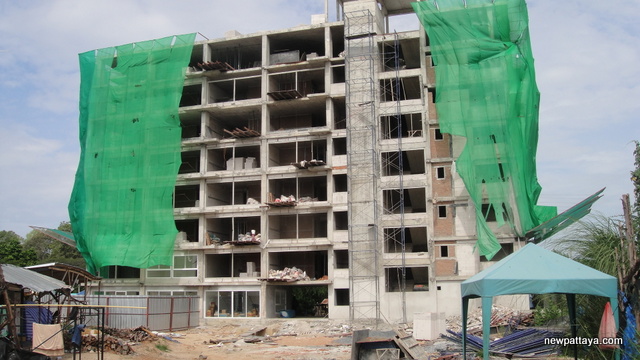 A few photos taken 23 Decemeber 2013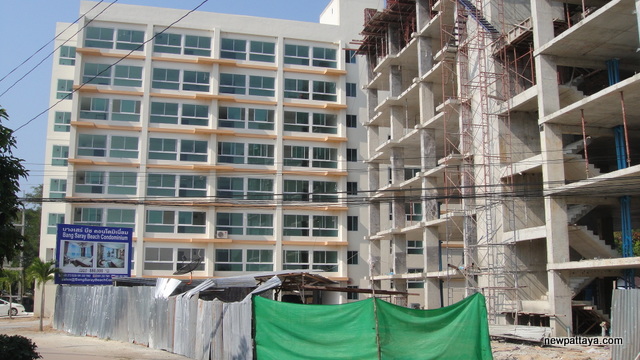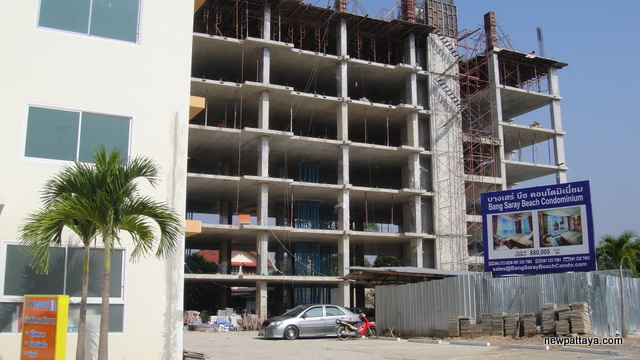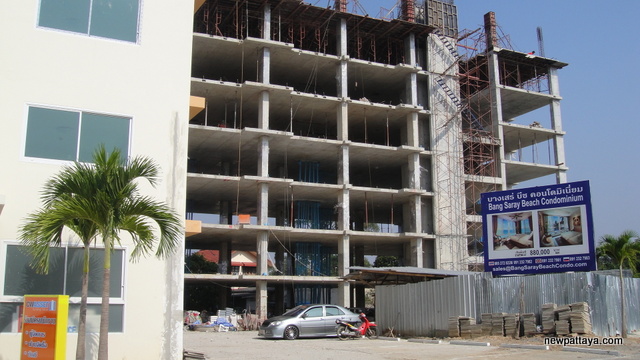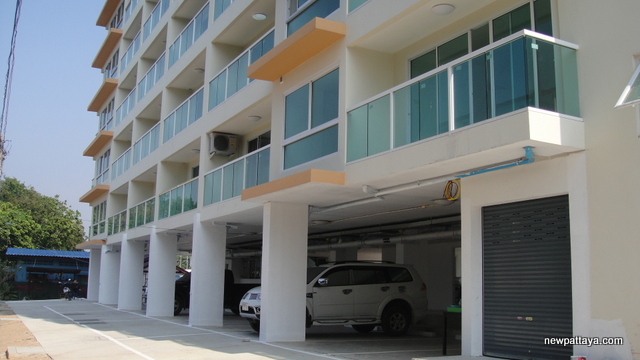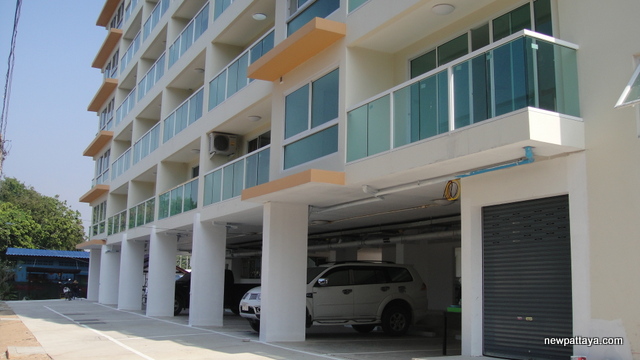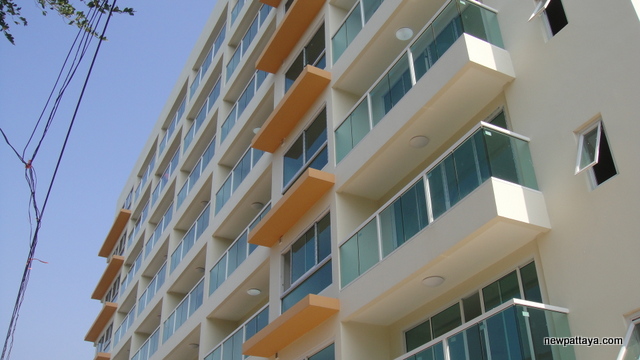 Want more information?