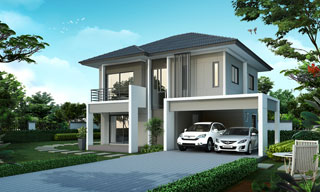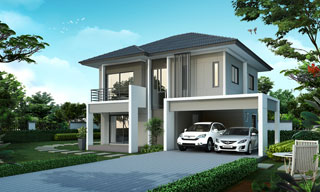 Baan Pruksa Nara in Pattaya is a new villa development located in Soi Chayapreuk 2. As you might have guessed it is the Bangkok based listed company Pruksa that is introducing this new housing project.
There was a pre-sales event at the site during 29 – 30 June 2013. We passed by on saturday 29 june 2013 at 11.30 and I must say it was rather quiet.
The following words is by star writer Sebastian, part of the New Pattaya Team: Baan Pruksa Nara is the name, located in Soi Chayaphruek 2. As per their website they apparently offer two different home styles: 2-storey single detached houses with 3 bedrooms/2 bathrooms and double car park (I estimate around 160 sqm useable area) and 2 storey duplex houses also with 3 bedroom/2 bathroom but single car park (I estimate around 135 sqm useable area). Unfortunately the website doesn't give much more info about the houses, except that prices are starting at 2.99 million THB.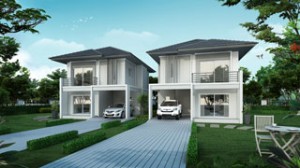 The company also has Baan Pruksa Nara in the Ayutthaya province, Baan Pruksa Nara in Khon Kaen, Baan Pruksa Nara, Nongmon, Chonburi, and the Baan Pruksa Ville project in Phuket, just to name a few. The company has hundreds of villa and townhouse projects.
Published 4 July 2013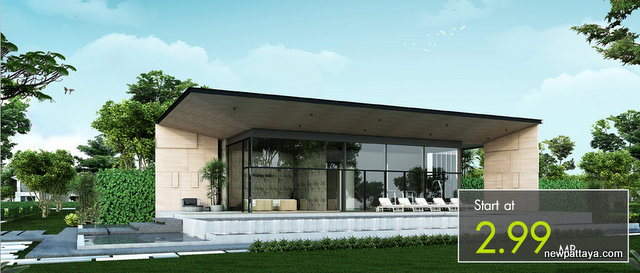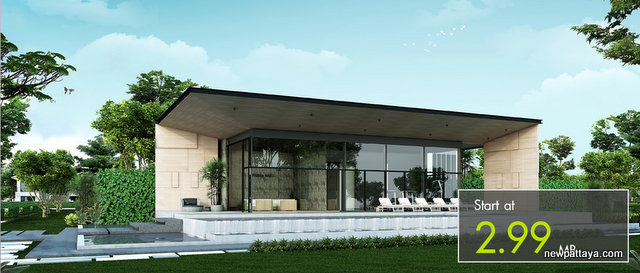 The photos were taken 29 June 2013
The observant reader will notice Reflection by Major Development in the background.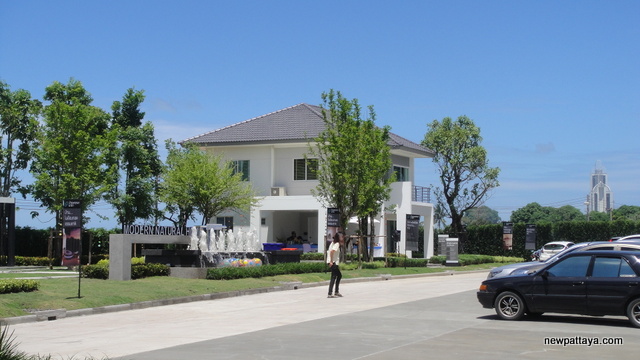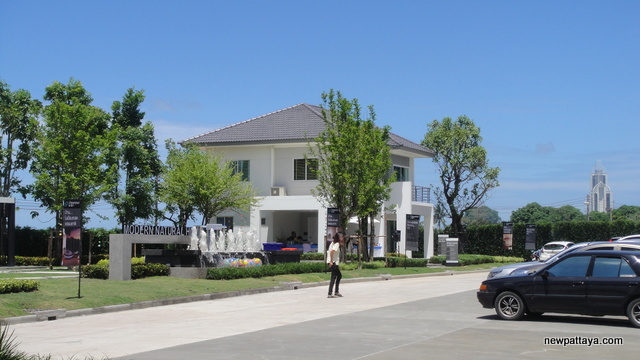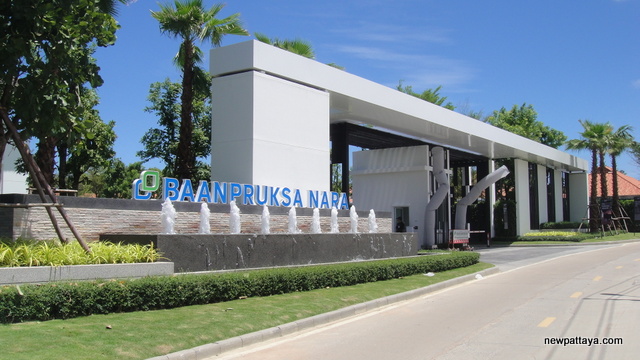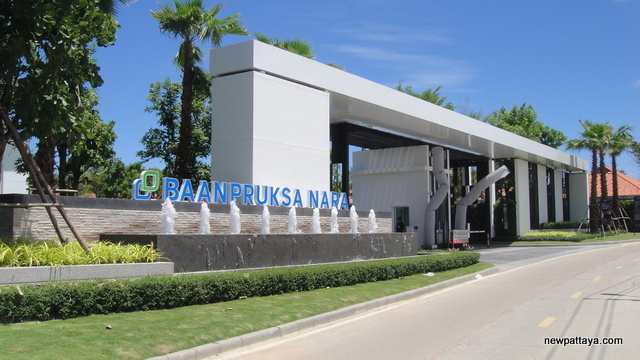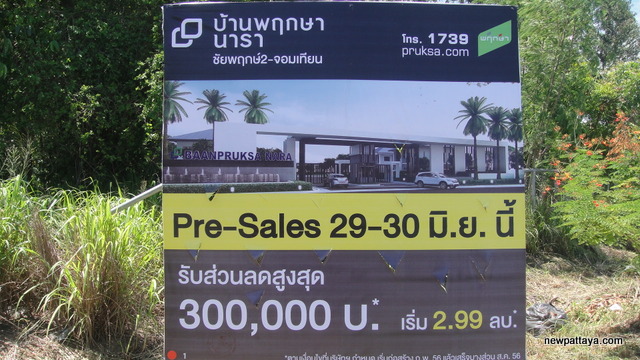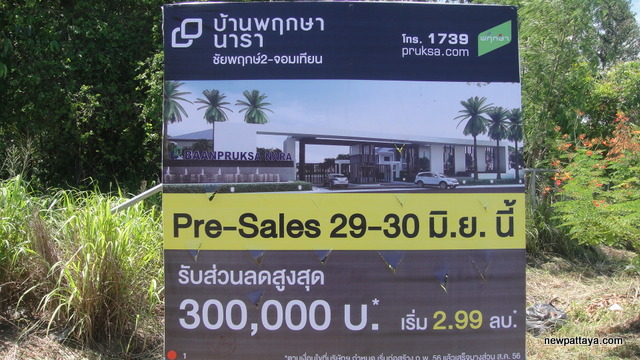 Would you like to support this website? Send funds to us using PayPal, send to secondtouch@hotmail.com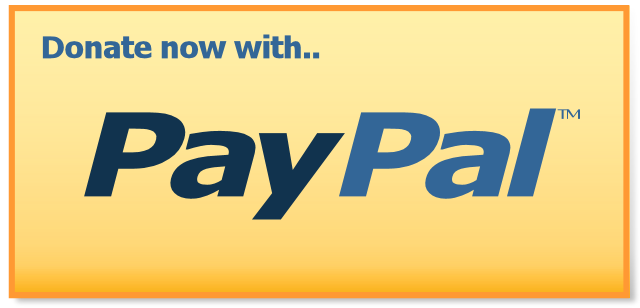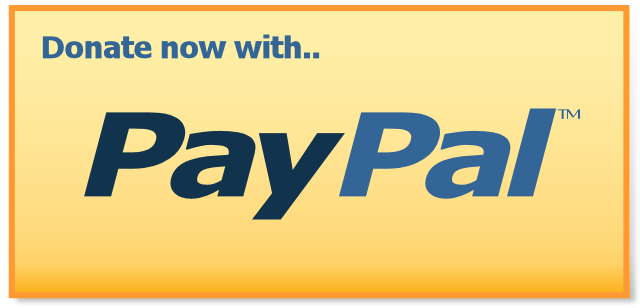 Want more information?