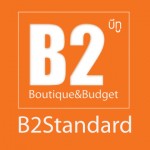 B2 Hotel is a unique boutique and budget hotel chain in Thailand offering a variety of hotel locations, international standards and gracious Thai hospitality under the B2 brand.
B2 Hotel is a Chiang Mai based budget hotel chain that is expanding all over Thailand. In Pattaya they already have B2 The View Pattaya that is located in Na Jomtien Soi 14.
The hotel is located in Na Jomtien in an area that will see dramatic changes in in the next couple of years. A new town is emerging here and in just 5 years from now the whole area will look very different. There are many new developments taking place in this area and the speed at which it is happening is truly amazing. Lots of people from other parts of Thailand will be settling here, and talking about updating the infrastructure, well, let's deal with that in the usual thai style and say 'mai pen rai'. Don't worry about the future, there is only the present moment, the now – tomorrow does not exist.
Articles about new hotel developments attract a lot more readers than articles about condominium developments. Weird, but that is how it is and we give the readers what they want. It is a big event when we get a new hotel so let us hope the owners will be successful and prosperous and get a quick return of investment.
Published 18 march 2013.
The photo of the B2 Hotel Jomtien was taken 25 September 2012.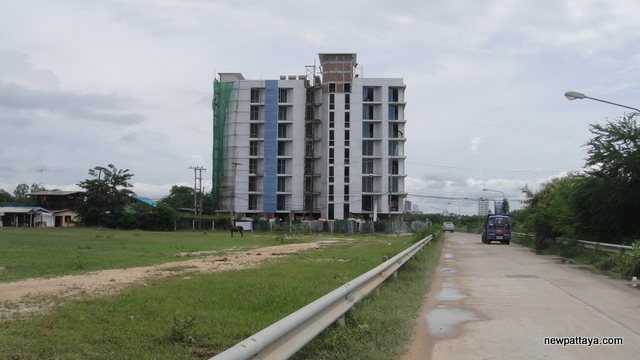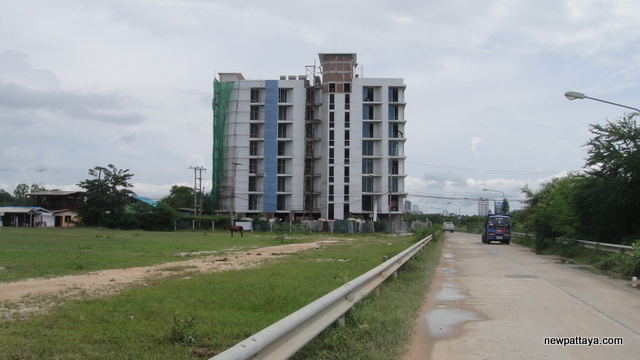 The photo below was taken on 2 february 2013. If the hotel is not already open it will open very soon.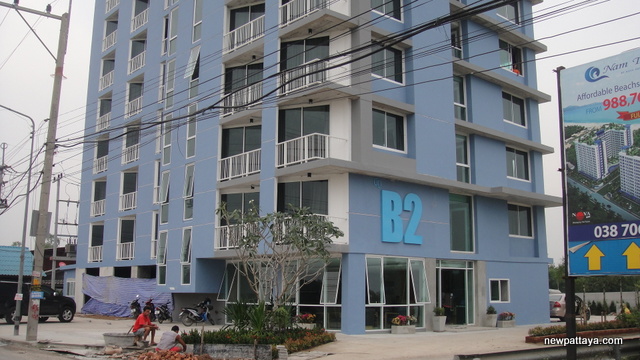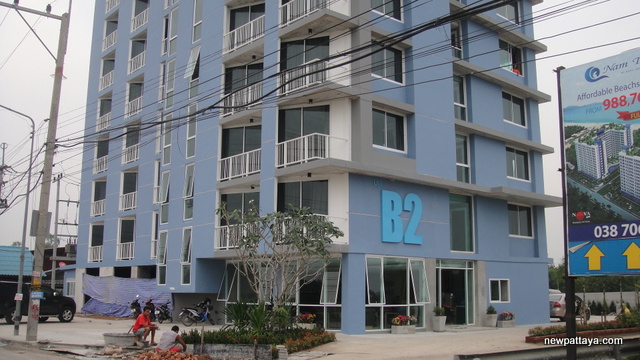 Some photos taken 18 march 2013. I believe the hotel is open already.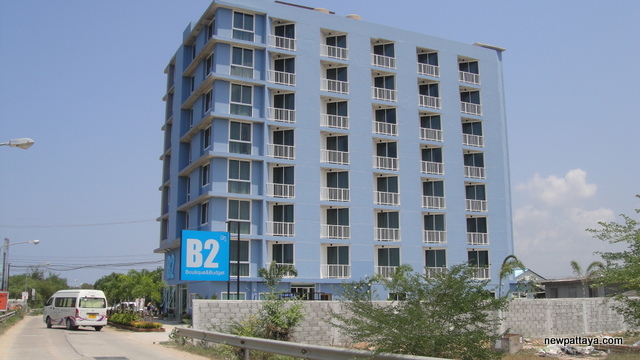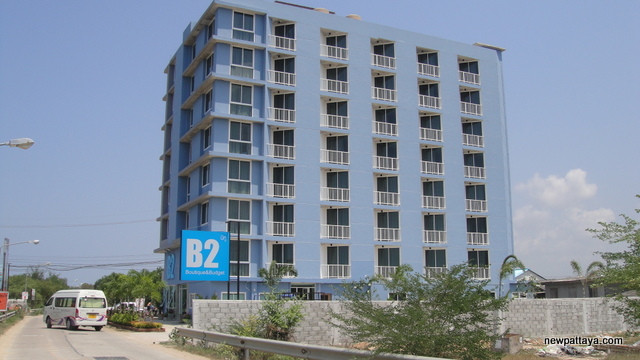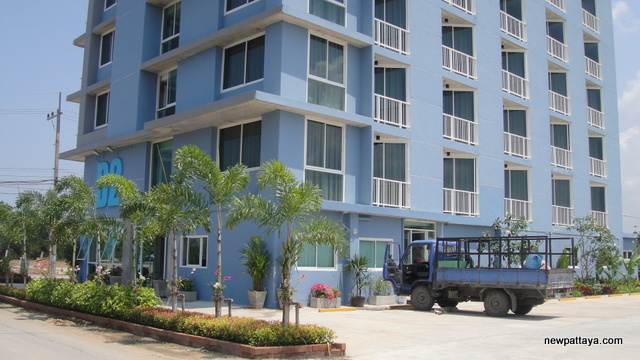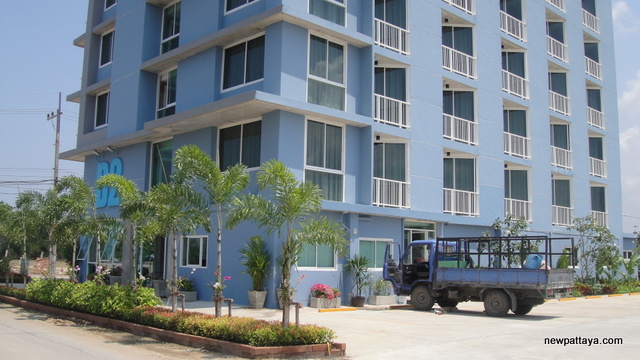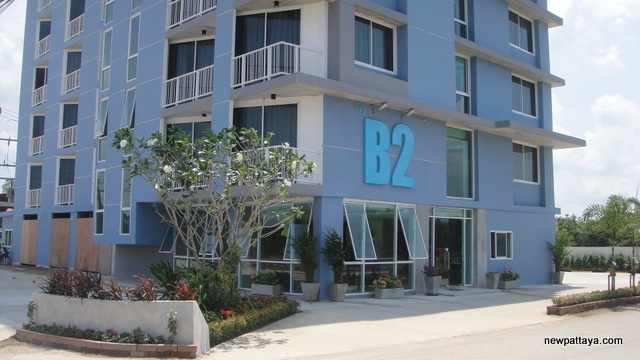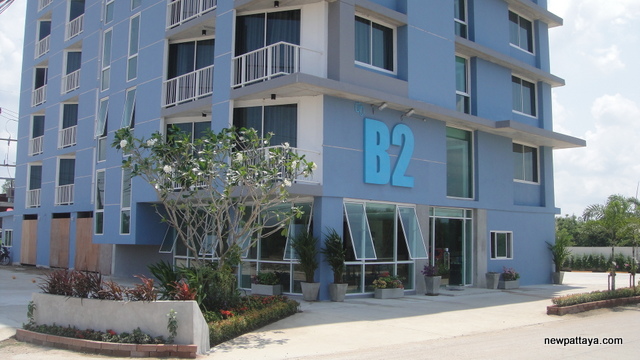 An older photo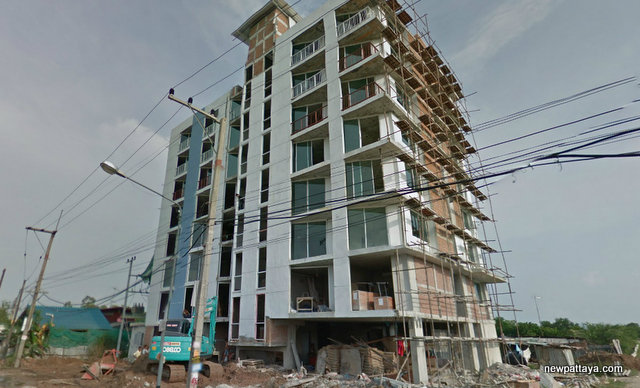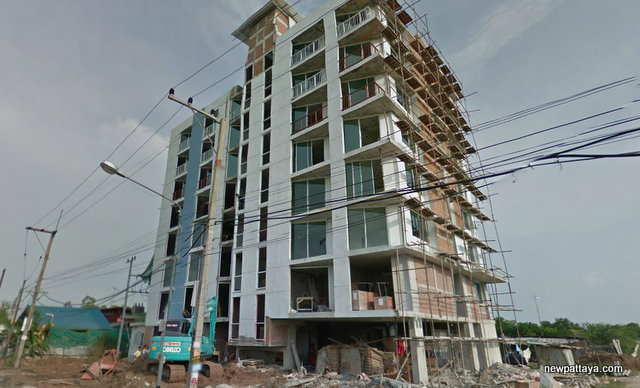 Would you like to support this website? Send funds to us using PayPal, send to secondtouch@hotmail.com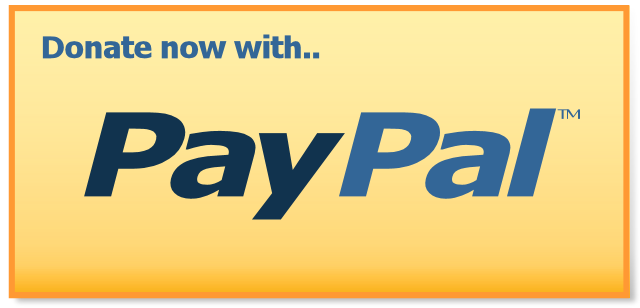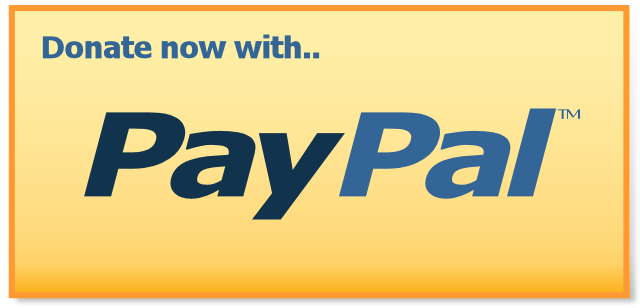 Want more information?