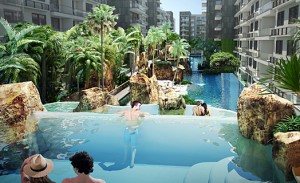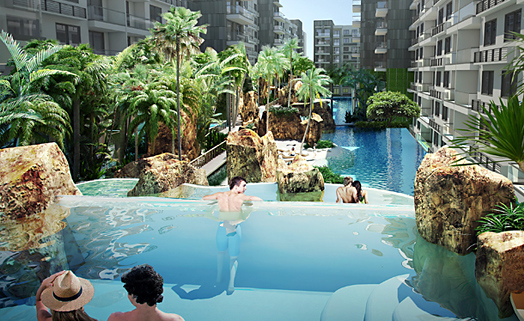 Amazon Residence is a Matrix Developments project located in Jomtien right next to Park Lane and Paradise Park Resort, both of which are earlier Matrix or Iguana developments. Park Lane started construction November 2008 and was completed December 2010 and Paradise Park started construction November 2010 and will probably be completed December 2012. In the neighbourhood, just a couple of hundred meters away, you will also find Atlantis Condo Resort that is being developed by Blue Sky Group – that project is scheduled for completion April 2014.
Amazon Residence was launched september 2011. It is an eight-floor development with 4 condominium buildings and the total number of units is 795. There are three different unit sizes, unit A measures 35 sqm, unit A1 measures 41 sqm and unit B measures 40 sqm. All units have balcony and come fully furnished. Prices from 1.29 Million Baht.
There will be a beautiful lagoon pool, waterfalls and a tropical rainforest.
The construction area has been cleared of trees and bushes in september 2012. I must say the site covers a huge area as you can see in the pictures below that are dated 26 september 2012. There is a 3 meter high fence all around the construction site – I wonder why. That just makes it even more interesting to get a peak at what is going on, on the other side of the fence. They can't hide it, the area is simply too big.
Published 27 september 2012.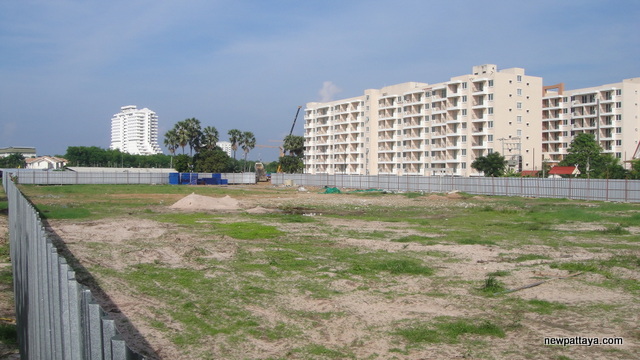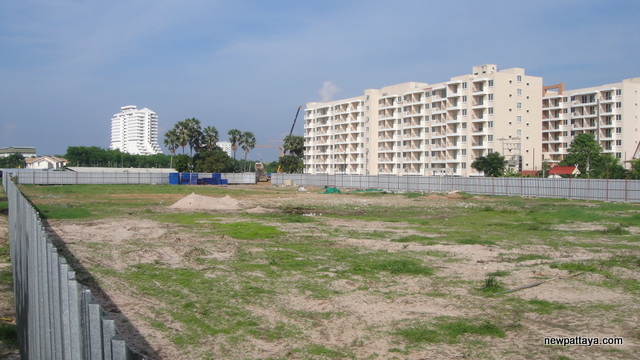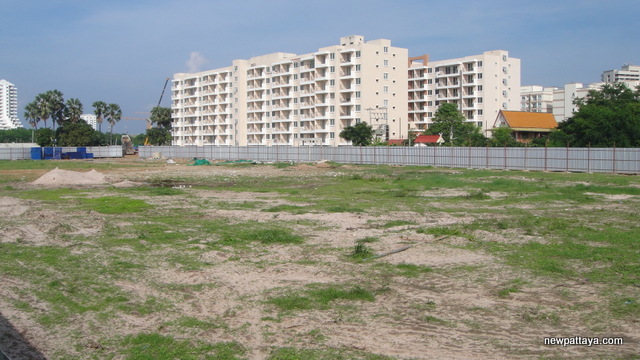 Some photos taken 17 August 2013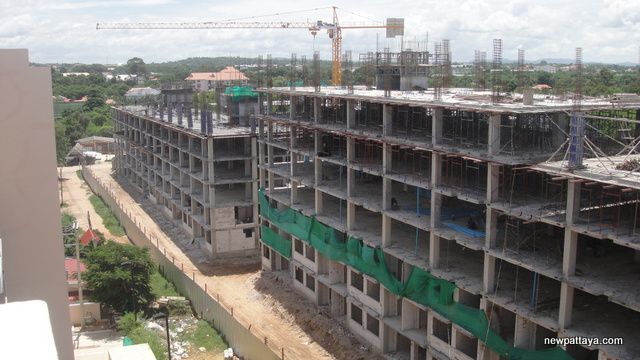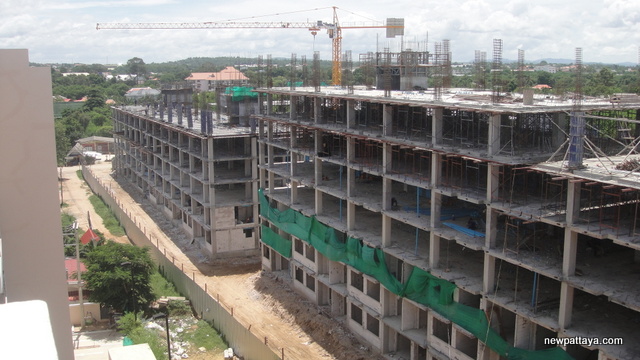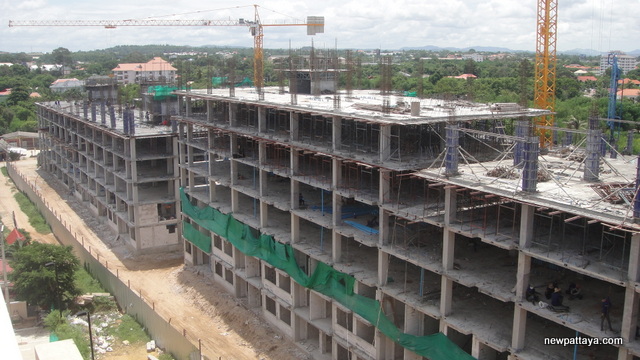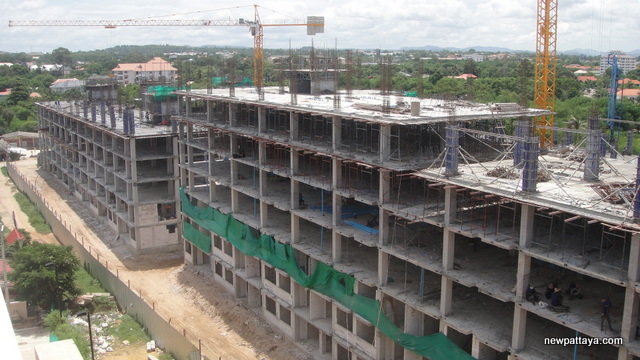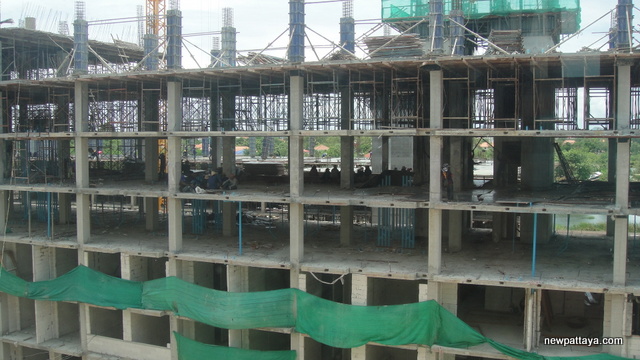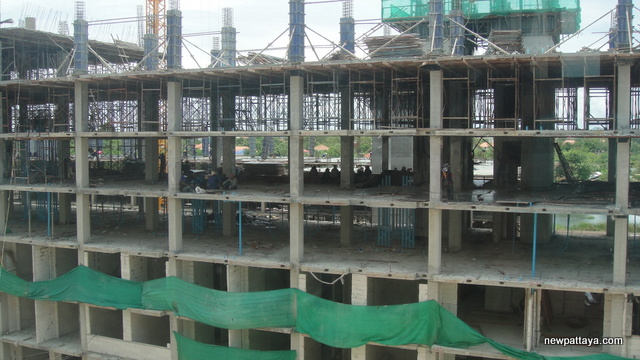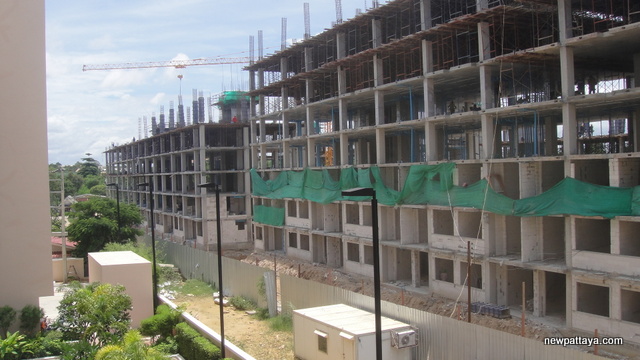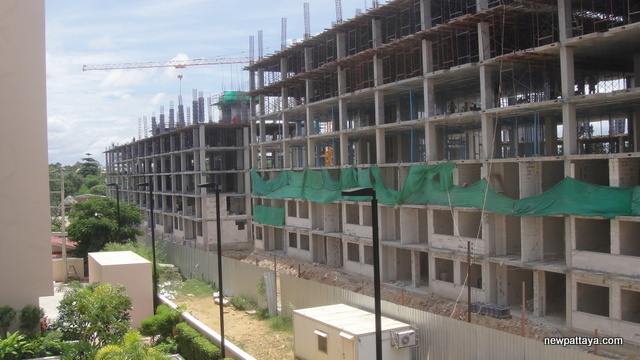 Would you like to support this website? Send funds to us using PayPal, send to secondtouch@hotmail.com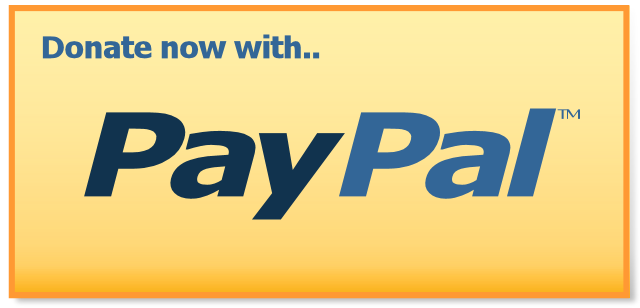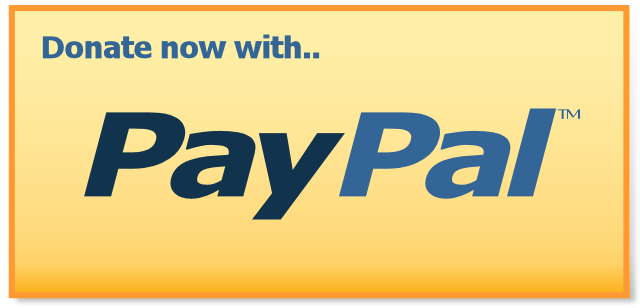 Want more information?