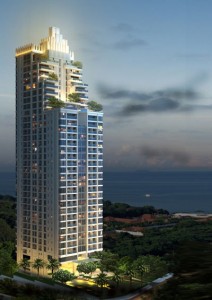 Amari Residences Pattaya or The Legend Pattaya is a joint project by Nova Group and Tulip Group Thailand. It is located on Pratumnak Hill Soi 1 in the same area as The Peach Exhibition Centre, The Royal Cliff Hotel, The Sheraton Pattaya Resort and The Vision Condominium.
Amari Residences Pattaya is a 35-storey high-rise that offers one and two bedroom units ranging from 34.5 sqm to 84.5 sqm, all tastefully designed to maximize space and comfort and all include fully fitted luxury bathrooms, fitted kitchens and wardrobes as standard. There are also much larger two, three and four bedroom apartments and penthouses available on the higher floors with huge balconies and some with individual private pool and gardens. Prices from 2.7 MB.
The bottom 15 floors will be serviced apartments, the top floors are all residential units. Because this is a split purpose building there will be two lobbies and two gyms. There will be four levels of underground parking, furthermore there will be a 5-star restaurant which will also provide room service. There will be a big swimming pool in front of the building.
There will be a total of 274 units of which 137 units will be serviced apartments. In June 2013 less than 18 units are still available.
Originally the project was called The Legend but was later changed to Amari Residences. This area is known for the many famous hotels like The Royal Cliff and The Sheraton and now Amari will join the club.
The construction company is Lock-BUILD GROUP and the construction management is provided by Cornerstone. The Managing Director of the Lock-BUILD GROUP is Nuttapong Intuputi and the Director is Vutikorn Kamolchote.
Construction at Amari Residences is estimated to be completed by April 2015, perhaps even sooner.
As mentioned above, we are in the Pratumnak Hill area, actually we are very close to The Cliff, another very successful join project by Nova Group and Tulip Group. This area is also known as Cosy Beach, a very popular destination for many Russians.
I also have a Facebook site about Amari Residences, click here.
Published 18 May 2012.
The picture below is dated 18 May 2012.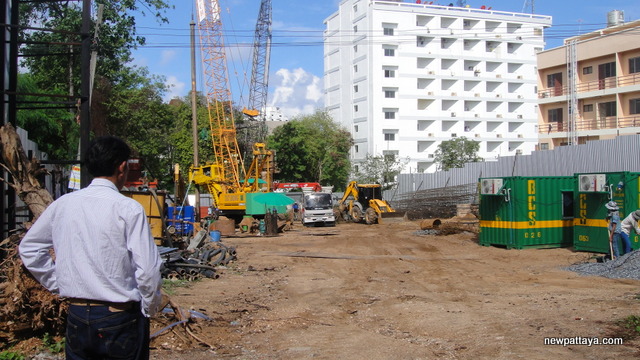 Below is a picture dated 5 July 2012.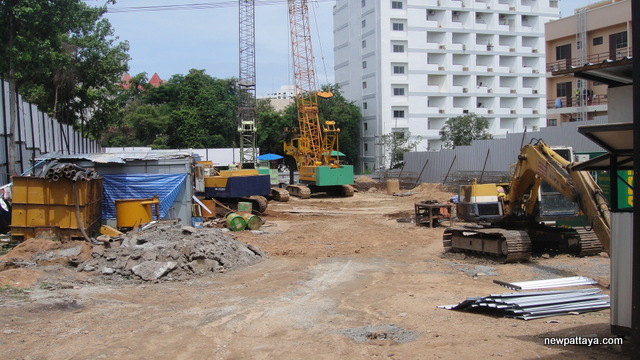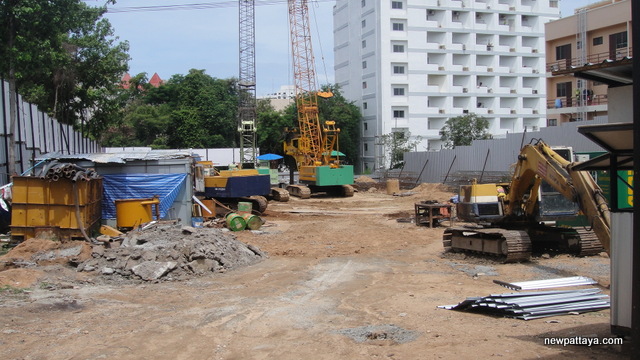 Below is a picture dated 11 september 2012. There is a big hole in the ground. They are probably working on the foundation of the building. I can't get a proper look of what is going on down there, they are hiding it from my curious eyes. The foundation work must be done properly and it is a time consuming job. I noticed the area is much smaller than the nearby project The Cliff. The Cliff covers a very large area.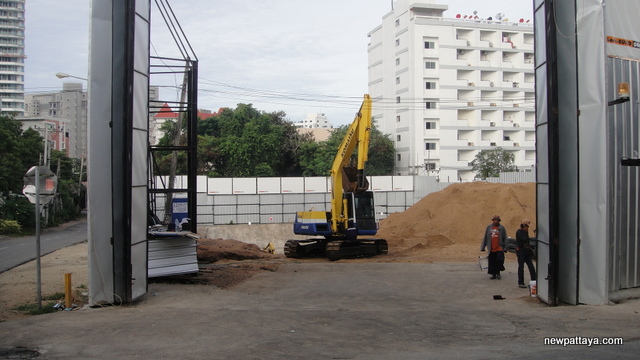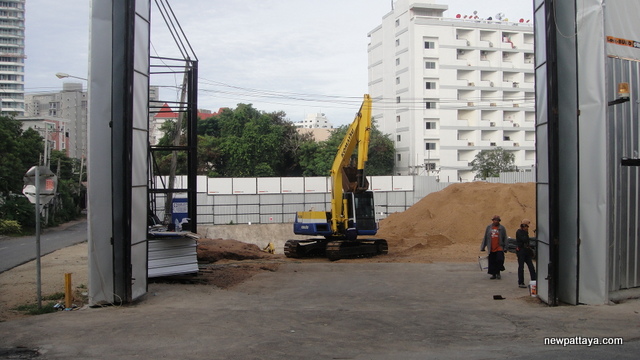 7 June 2013: Today was my lucky day. I was totally surprised by what I saw today at Amari Residences. This was my first real look at this concrete structure and it was very different from what I expected. It looks more solid than other buildings, even the walls look thicker, I don't know whether this was an optical illusion. Seeing this structure was like receiving a present on my birthday, no, even better than that. Today was a good day despite that I was feeling a little tired. I will certainly be back, 2013 will be even better now. A new love has come into my life, I know this building will bring me happiness and joy. I love this stage in the building process, I know the next 6 – 9 months will be fantastic. I will dream about Amari Residences tonight, I am not joking. And tomorrow I will come to look again.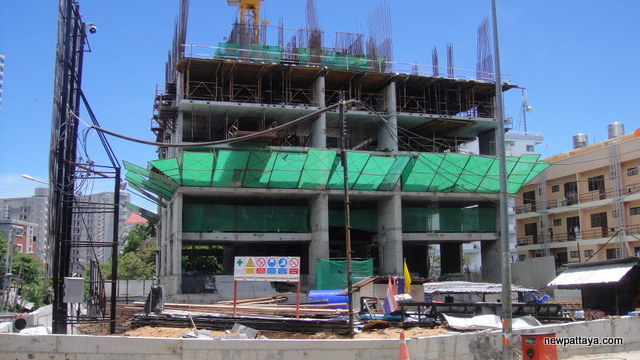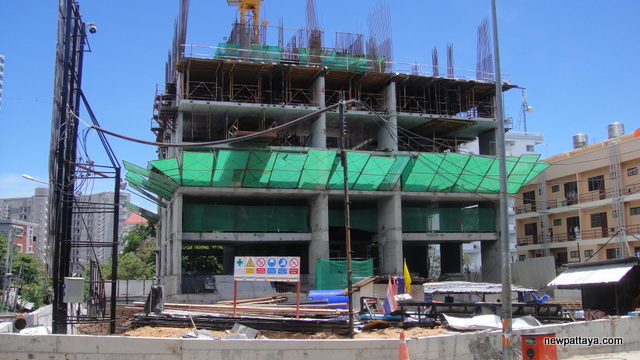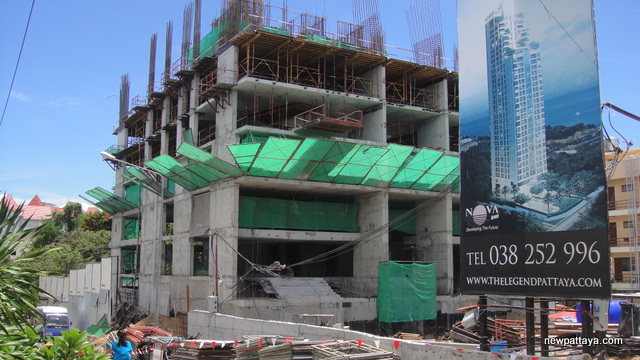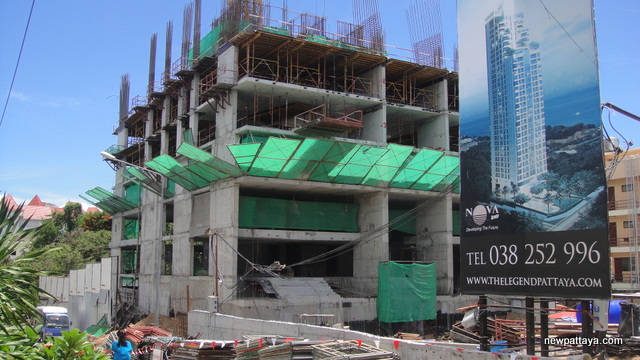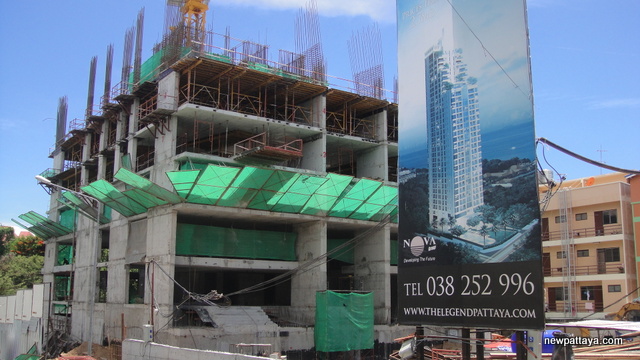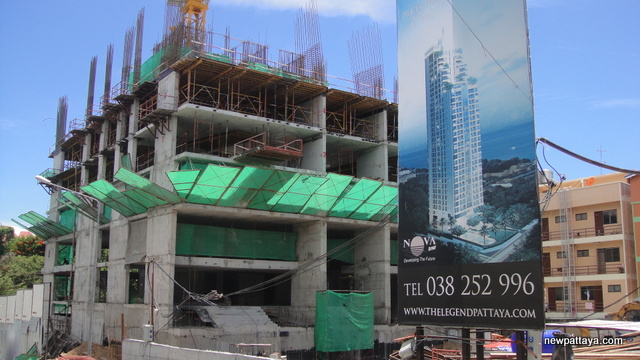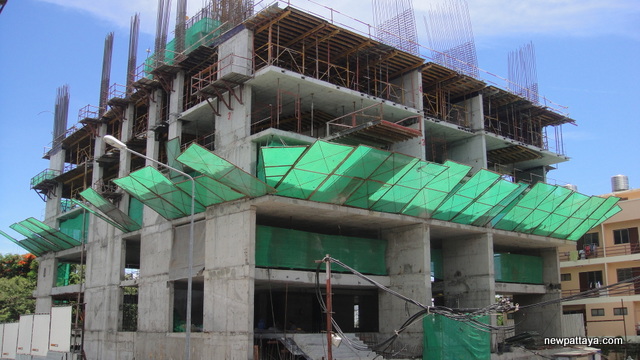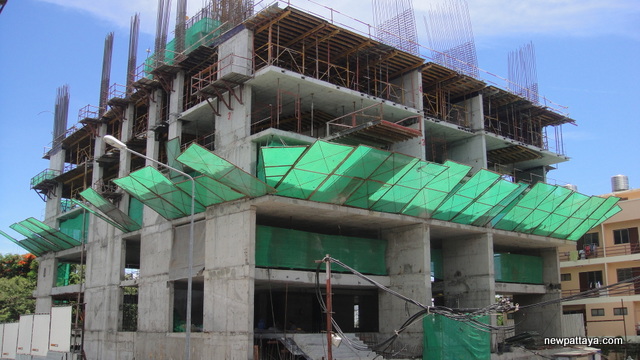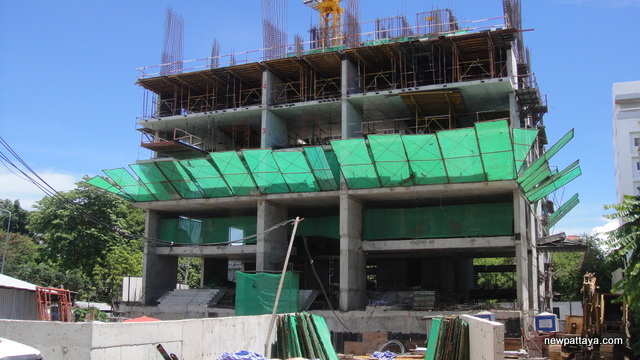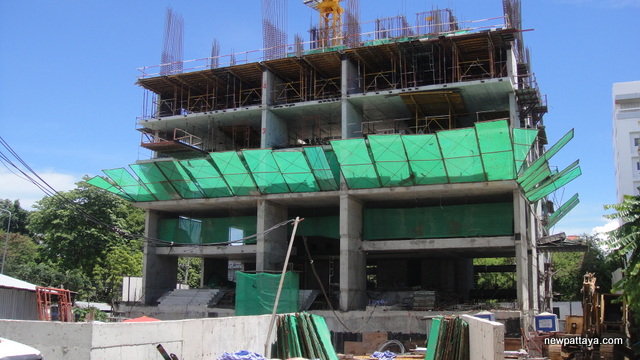 A photo taken 27 June 2013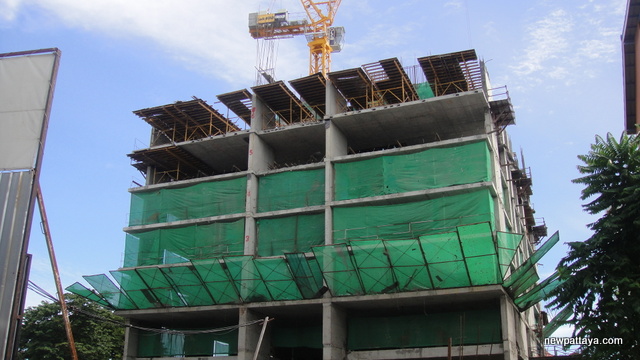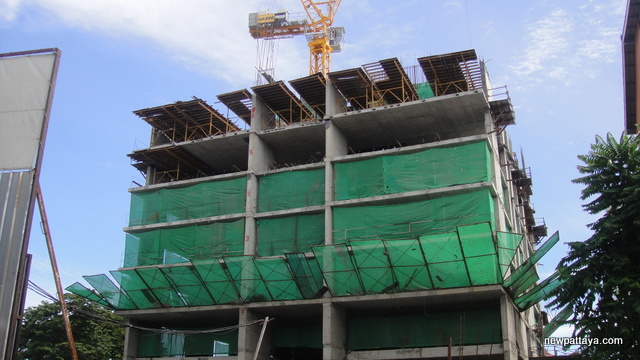 A photo taken 19 July 2013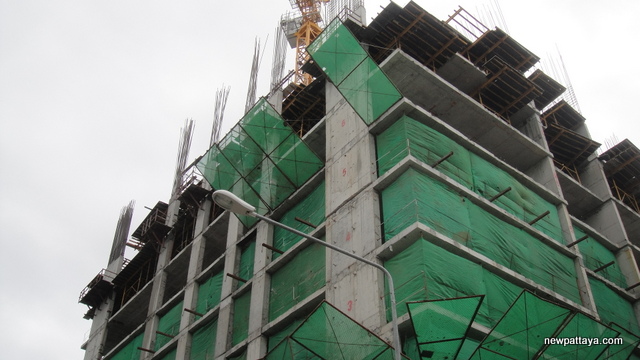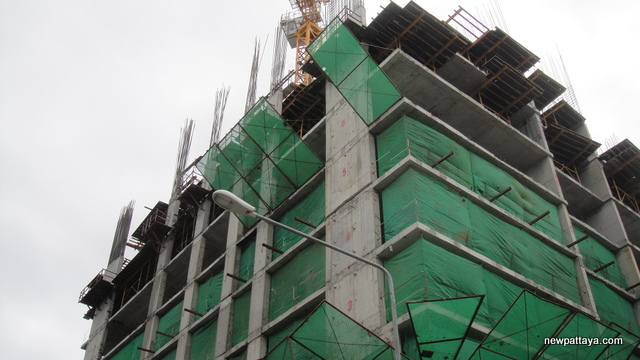 A photo taken 27 July 2013, this time taken from a different angle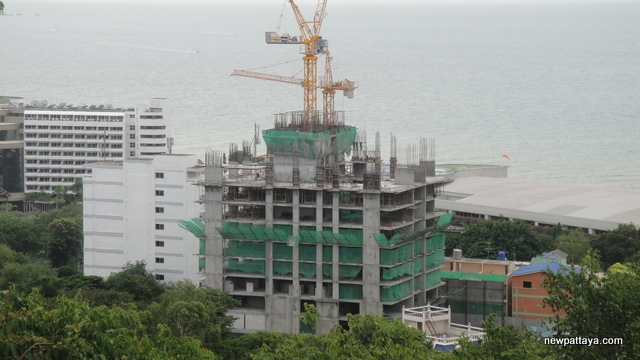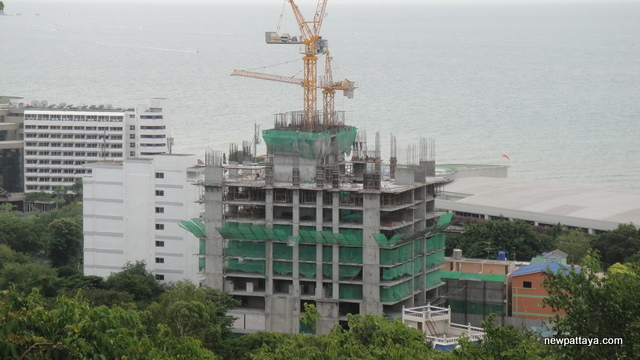 A photo taken 9 August 2013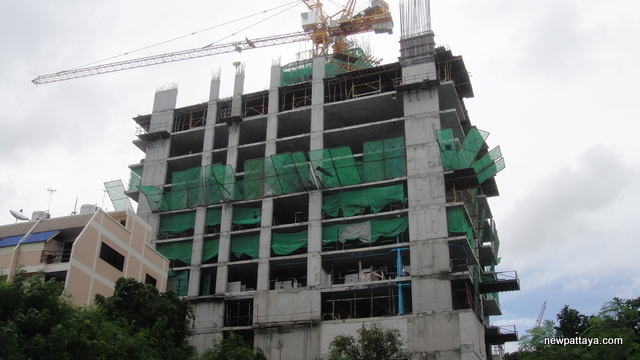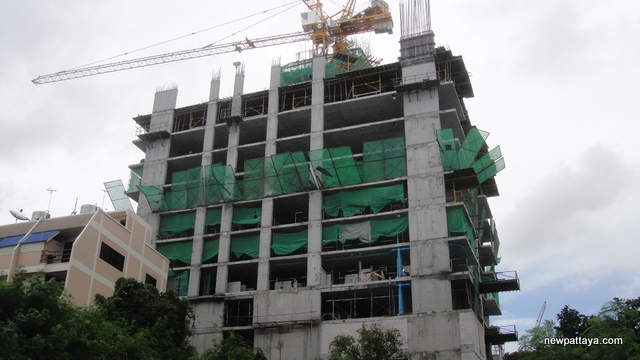 A photo taken 22 August 2013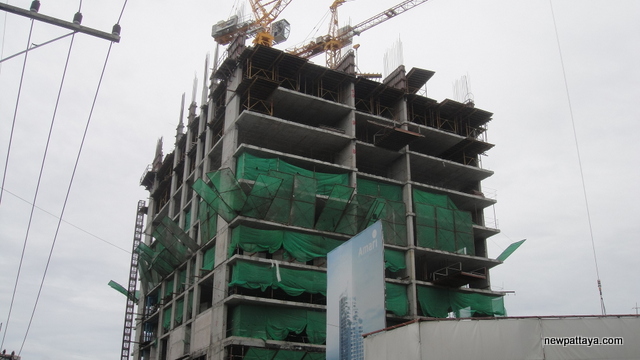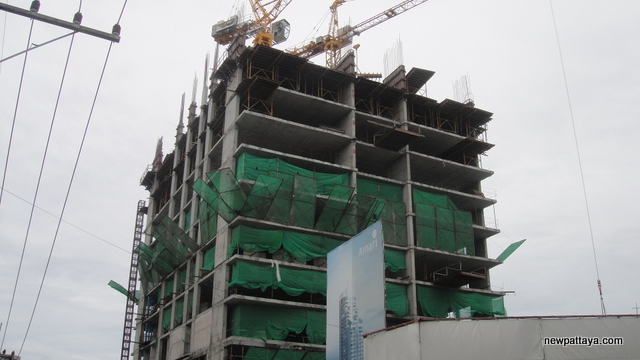 Two photos taken 17 March 2014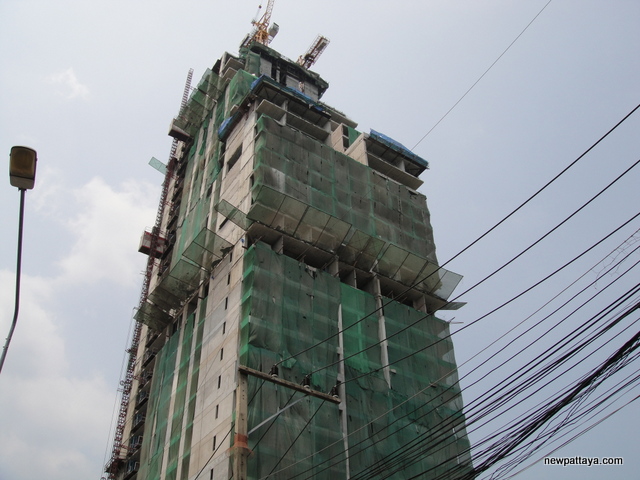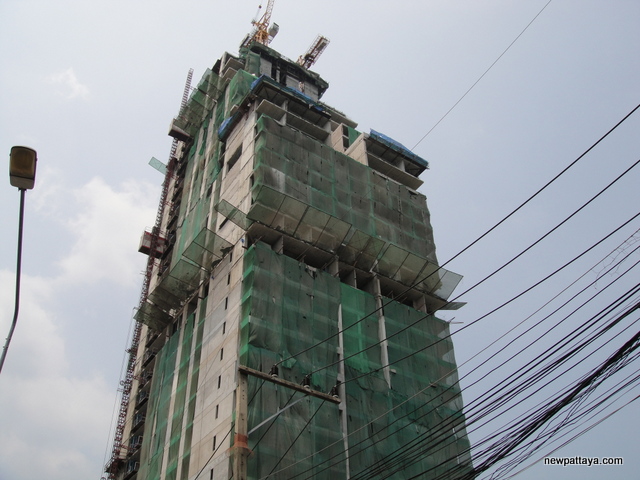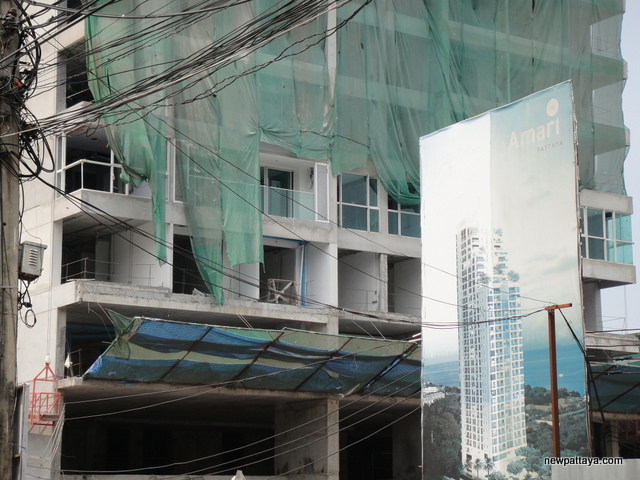 A photo taken 30 July 2014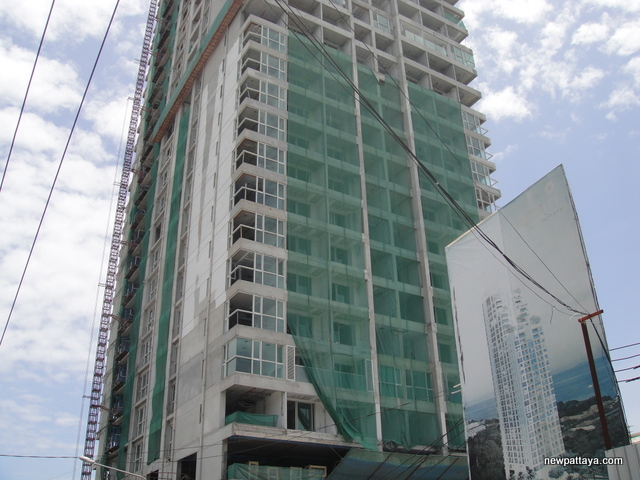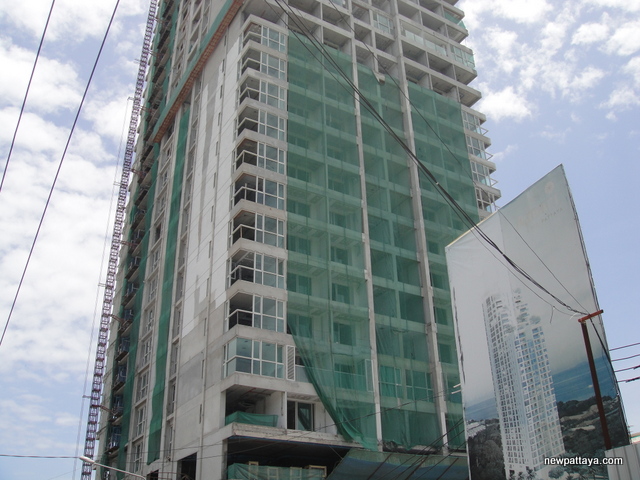 Some photos taken 19 May 2015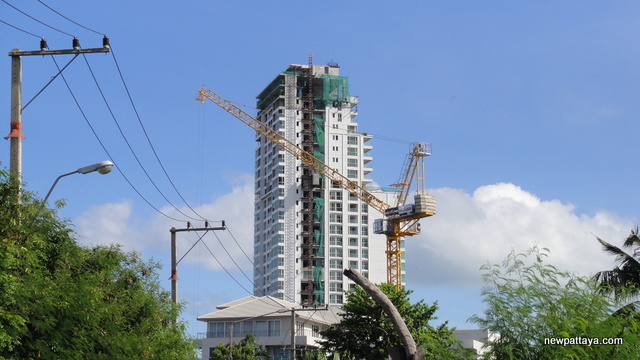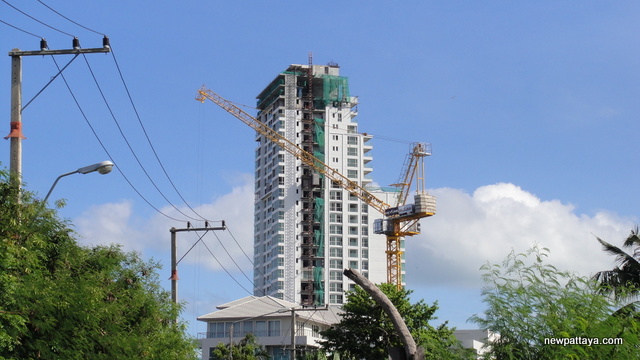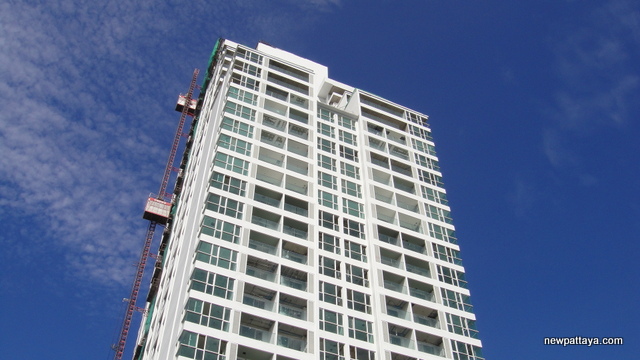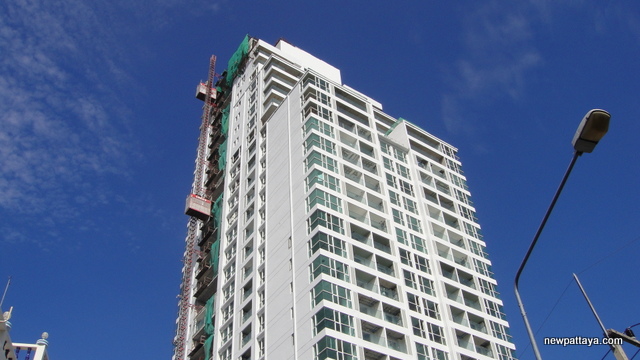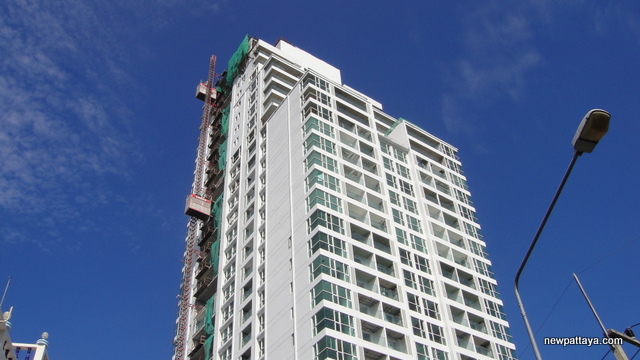 Would you like to support this website? Send funds to us using PayPal, send to secondtouch@hotmail.com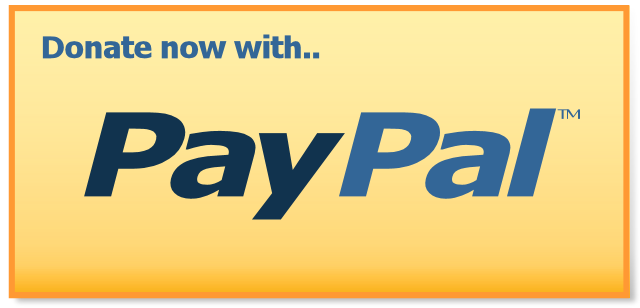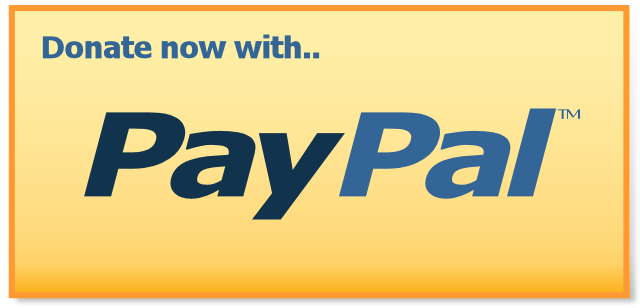 Want more information?