Aiyara Grand Hotel is located on Pratumnak Hill soi 6 near The Axis condominium. This is a new hotel, I believe it opened June 2011 but I am not 100% about the exact date of the opening. Aiyara Grand Hotel is a 4-star hotel with 180 rooms. There is a rooftop salt-water swimming pool. This is a very beautiful hotel, I drive past it almost every day and I always admire the design of the building.
Aiyara Grand Hotel has started construction of a new wing or the second phase early in 2012 and construction will probably be completed by the end of 2013.
You can book a standard room with breakfast included here for only 2082 Baht or US$ 68.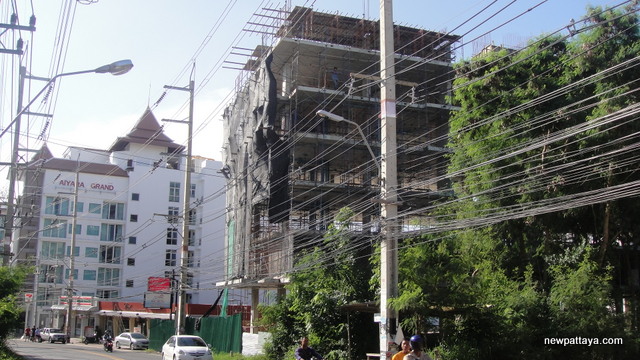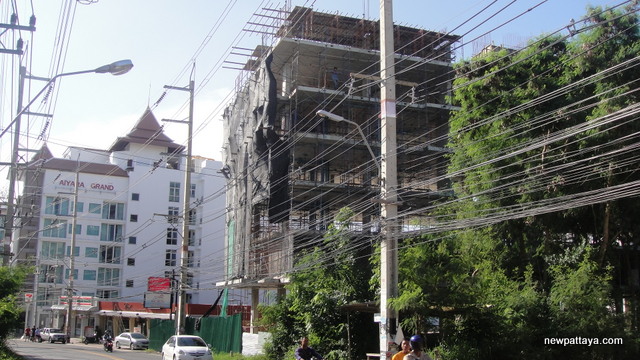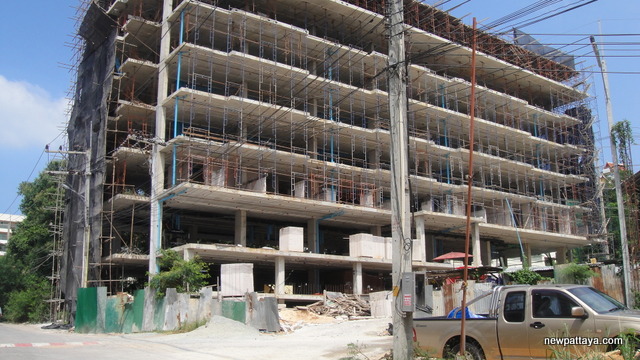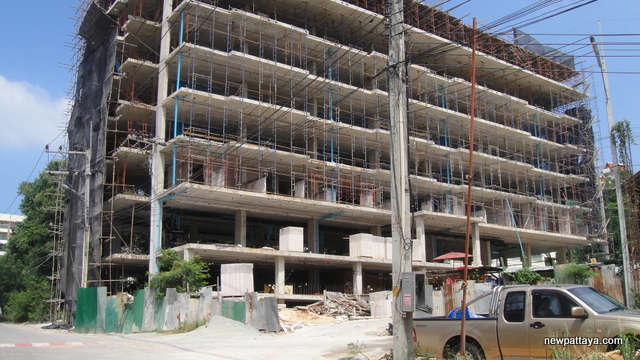 A photo taken 2 July 2013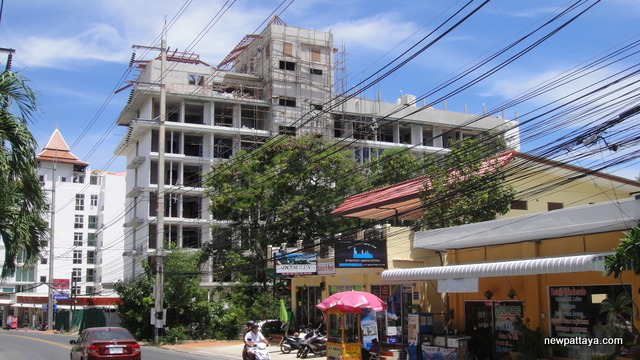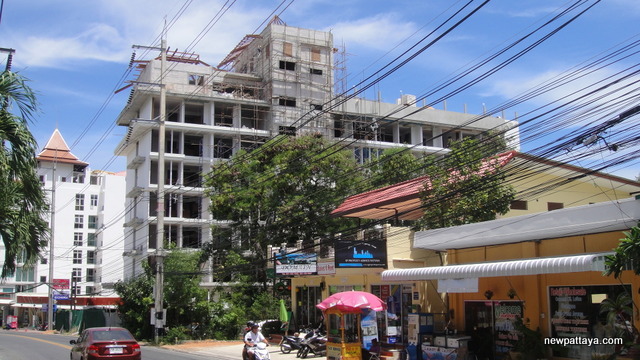 A photo taken 22 august 2013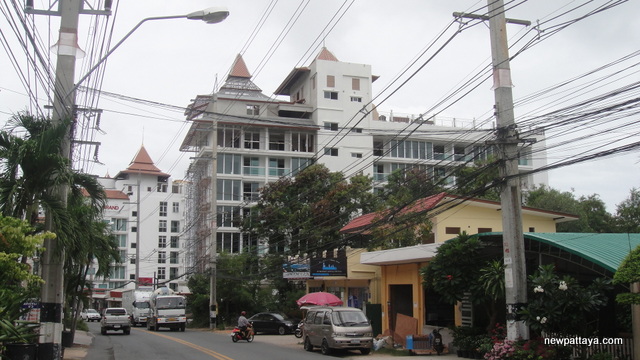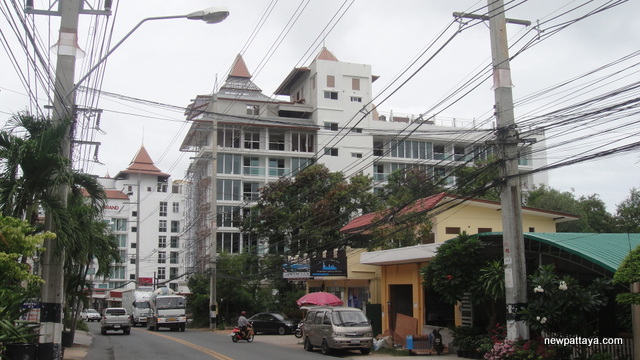 Would you like to support this website? Send funds to us using PayPal, send to secondtouch@hotmail.com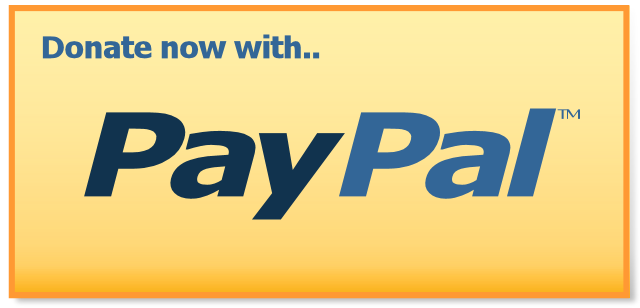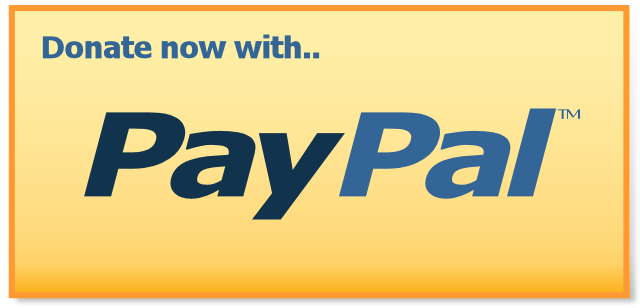 Want more information?