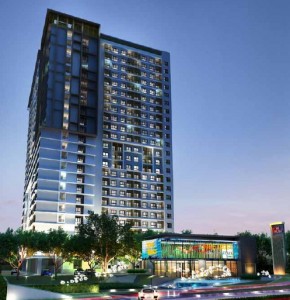 Breaking news 12 september 2012: We are going to get a new 25-storey high-rise on Sukhumvit Road. It is called The Trust Residence South Pattaya. It will be situated right next to homeWorks and Big C South Pattaya that opened on 28 March 2003. To be more exact the new high-rise will be situated between De Blue Sky condominium and homeWorks. I know that the main contractor is the Bangkok based PRE-BUILT Company Limited that is also the main contractor at Zire Wong Amat and The Trust Residence North Pattaya. PRE-BUILT has already arrived at the site and the first job will be to construct the sales office. Actual construction of the building will begin in 2013. The developer is the Bangkok based Q House, Quality Houses Pcl. It is very unusual to see the contractor at the site at this early stage before the project has been launched – remember you must not hand over money to the contractor before it is due. Q House can do it like that because it is a financially strong company – they use their own money to build.
I was kind of hoping Pattaya would get an Office Tower at this location but we will get a condominium building instead. I guess we will get our first office tower sooner or later at another location, maybe next to King Power?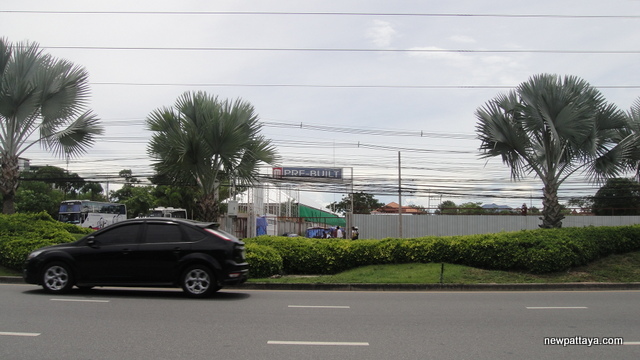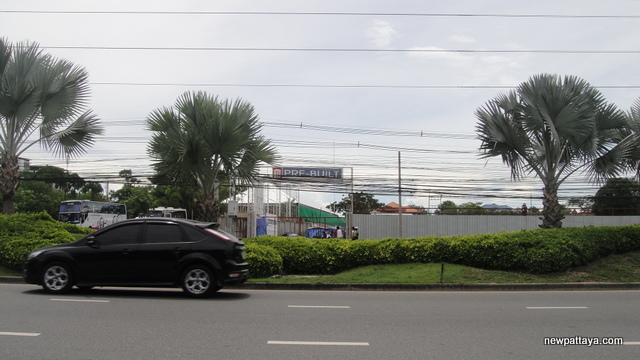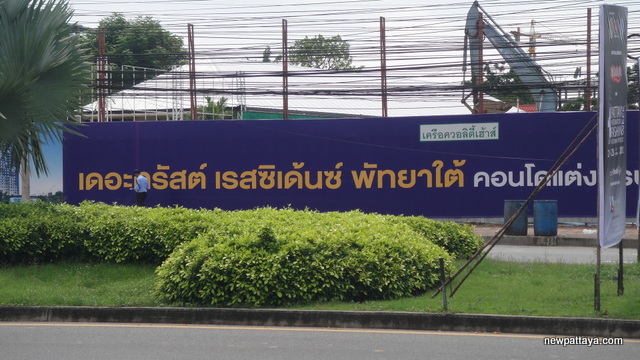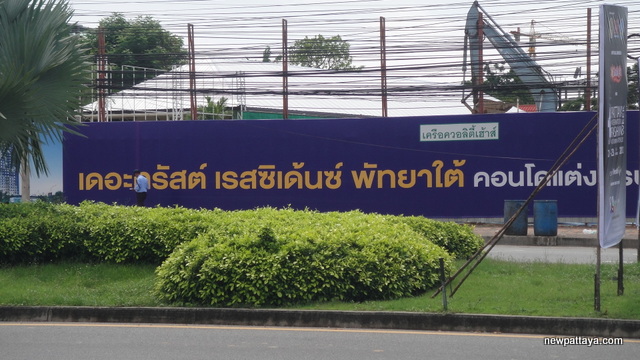 The picture below was taken 19 november 2012. It looks like the units will be fully furnished if we are to believe the information on the billboard. (แต่งครบ, fully dressed)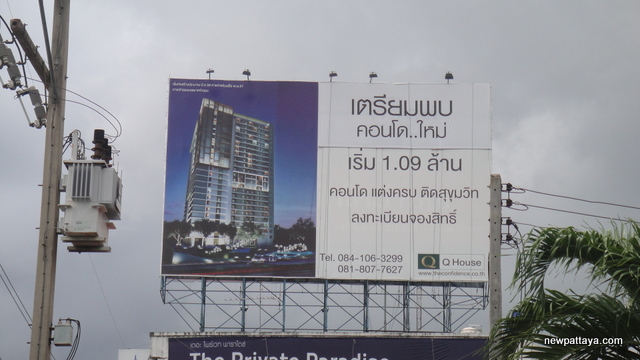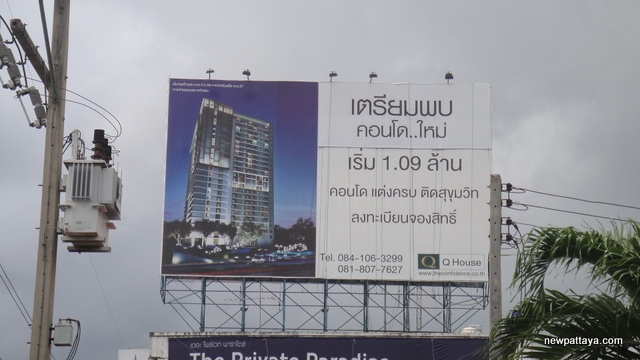 Some photos taken 30 July 2014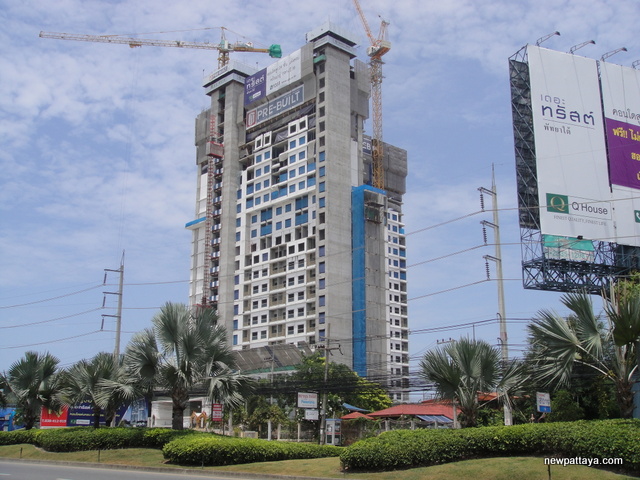 The Trust South Pattaya. Prefabricated walls is not my cup of tea, however Pre-Built have done it before and they and do a decent job.
Other contractors in the business haven't got a clue about how to handle precast concrete. Pre-Built pass the test where many others fail.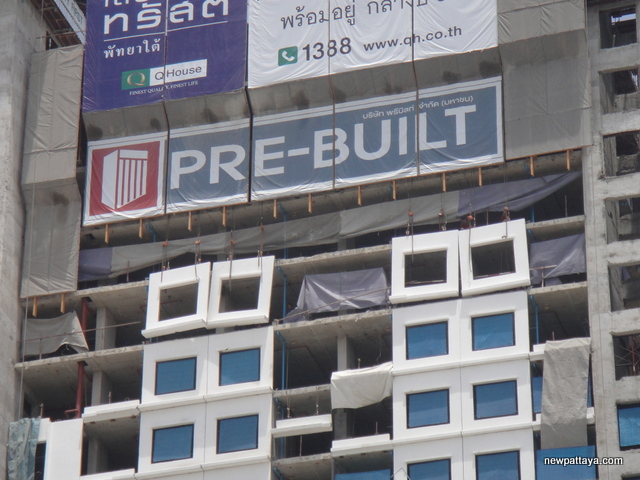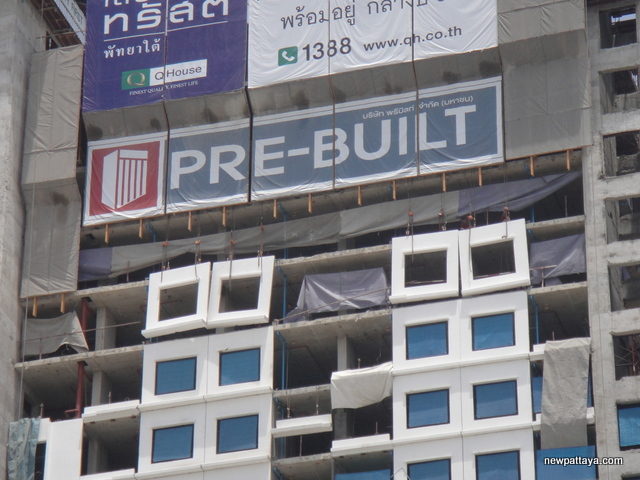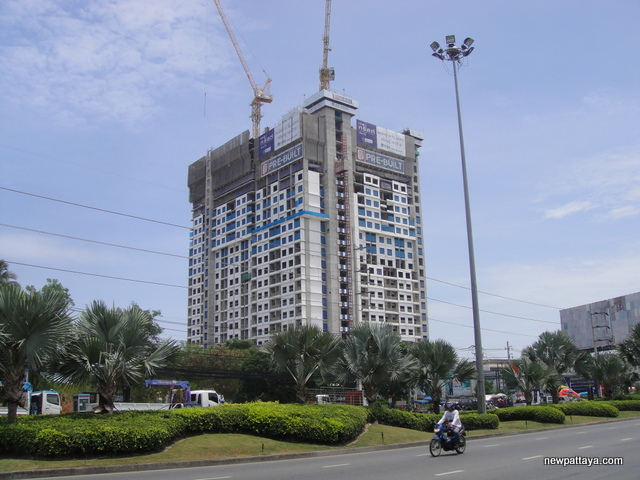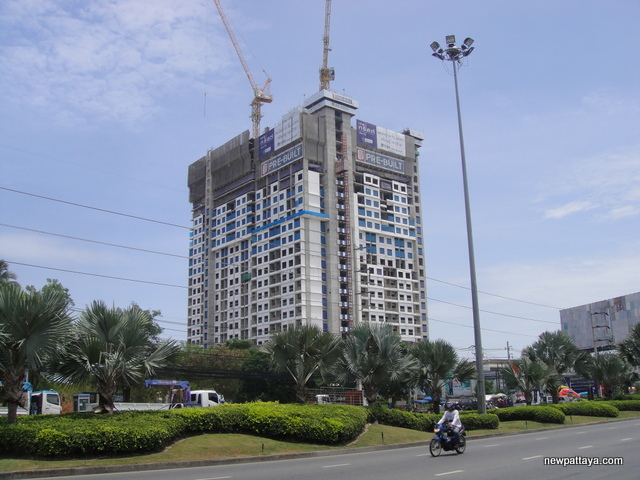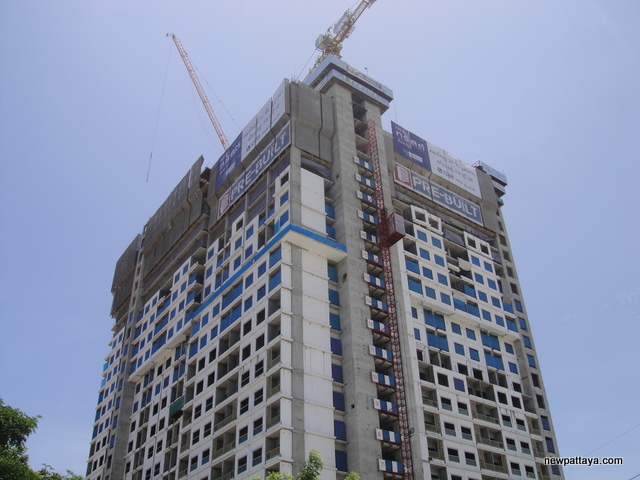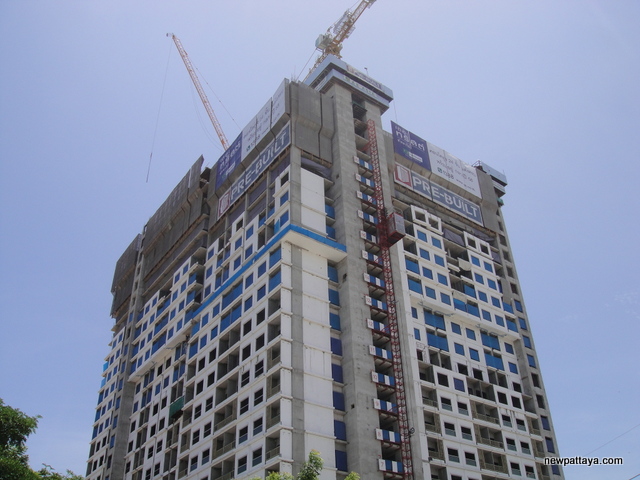 Want more information?