76 11th Avenue or The Eleventh is a mixed-use project by HFZ Capital Group. The project comprises two towers, 25 and 34 stories respectively with a total of 240 condominium units. The project's hotel component will have 137 rooms operated by Six Senses Hotels Resorts Spas, a Bangkok-based hotel operator.
• Developer: HFZ Capital Group
• HFZ Capital Group is on FACEBOOK
The project is located in West Chelsea between the High Line and the Hudson River. It is spanning a full block from 17th Street to 18th Street and 10th Avenue to 11th Avenue. It is located right next to the IAC Building designed by Frank Gehry. Jean Nouvel's 100 Eleventh Avenue is also located in the immediate neighborhood.
The West tower of 34 stories has a height of 122m (402 ft) and the East tower of 25 stories is 92m tall (302 ft). The West Tower will be entirely dedicated to residences and residential amenities. The east tower will be a combination of hotel and residential units. The hotel will be located adjacent to the High Line within the lower half of the East Tower and the residences will occupy the upper floors.
The High Line in New York. Who would have thought that an elevated park would end up having such a powerful effect on the city? Riverfront, oceanfront, views of a park, views of Petronas Towers or adjacent to the New York High Line. I guess we can conclude that the location matters. More importantly, we now know that the right location can be created.
The project is designed by Bjarke Ingels Group (BIG).
• Design Architect: Bjarke Ingels Group
• Bjarke Ingels Group is on FACEBOOK
• Executive Architect: Woods Bagot
Other projects by BIG:
• 8-Tallet Copenhagen 8 House
• The Spiral New York (design by BIG)
• Copenhagen Ski Slope – Amager Bakke
• VIA 57 West
Construction started in September 2016 and the project is expected to be completed in 2019. The towers will join a number of other twisted structures that have popped up around the world.
Related Online Information:
• New Looks at Bjarke Ingels's High Line-Hugging Buildings [Curbed New York]
• 76 11th Avenue [New York Yimby]
• A pair of luxury twisting towers are going up next to New York's High Line [Business Insider]
• 11 of the most stunning twisted towers around the world [Business Insider]
• NYC's 10 most talked-about real estate stories of 2016 [Curbed New York]
Published 5 January 2017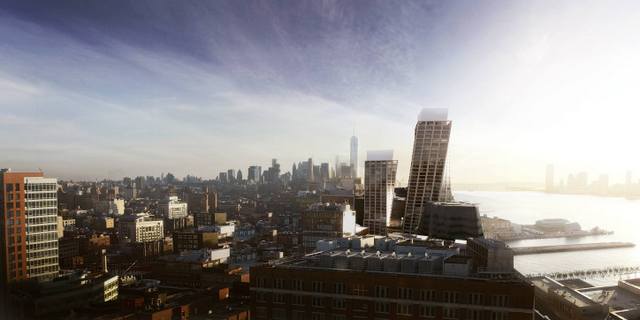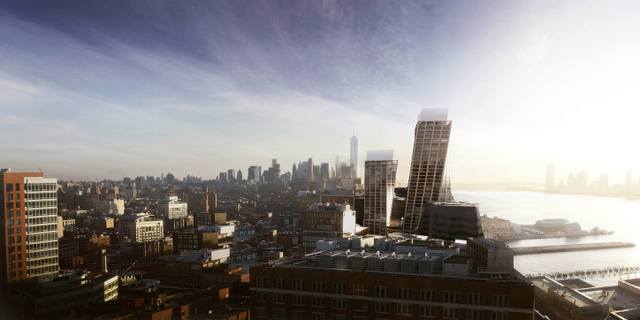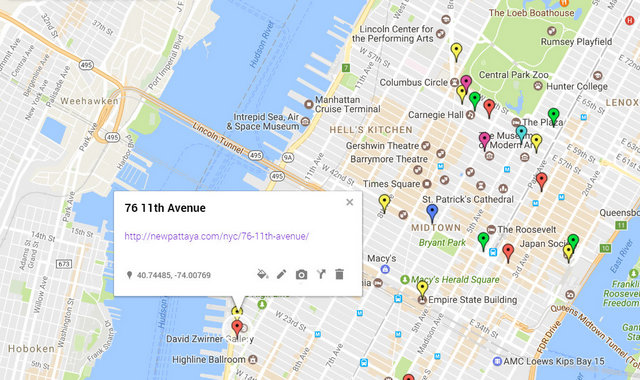 Want more information? Contact us on FACEBOOK