53W53, 53 West 53rd Street, the MoMA Tower or Tower Verre is a supertall residential tower designed by Jean Nouvel. 53W53 is a modern skyscraper located right next to the Museum of Modern Art (MoMA), actually it is an extension of the MoMA which will have its galleries in the bottom three floors of the new residential building, it is a symbol for Manhattan's architectural transformation. The building is a piece of art in itself, I would say this is a very important project. The structure of the building is outside, this is unusual because normally the core is in the middle. Indeed, as is the case for most of the supertall residential buildings being constructed around the world, this is a skyscraper for the mega-rich.
• 53W53 is on FACEBOOK
Jean Nouvel has also designed the 23-storey condominium called 100 11th Avenue, also located in New York. There seems to be a desire for architects to leave their mark on the city of New York.
The 82-storey tower will be 1,050 feet tall (320 m). There will be a total of 139 units and prices are ranging from $3 million to $70 million. The least expensive unit is a one-bedroom of about 134 sqm on the 17th floor which is available for sale at $3 million.
• Architectural Design: Ateliers Jean Nouvel
• Interior Designer: Thierry Despont
• The project's official WEBSITE
Hines, along with Goldman Sachs Real Estate Principal Investment Area and Pontiac Land Group of Singapore, are developing 53W53.
• Developer: Pontiac Land Group [Singapore]
• Developer: Hines
• Developer: Goldman Sachs
Construction began in late 2014 and the tower rose above street level in February 2016. The project is scheduled for completion in late 2018.
Living inside this building feels like inhabiting a powerfully present and reassuring structure, similar to that of a large tree. The tower draws its shape from the desire for more daylight in the streets.
Related Online Information:
• The Most Important Towers Shaping Central Park's South Corridor [6sqft]
• MoMA Tower's $70 Million Duplex… – [Bloomberg]
• Hines and Goldman Sachs Partner with Pontiac Land [Hines]
• 53W53 [Hines]
• 53W53 is on Wikipedia
• Why they should let Jean Nouvel build every inch of his arrogant tower [New York Magazine]
• Off With Its Top [The New York Times]
Other developments by Jean Nouvel:
• Le Nouvel Ardmore [Singapore]
• Le Nouvel KLCC [Kuala Lumpur]
Published 14 October 2016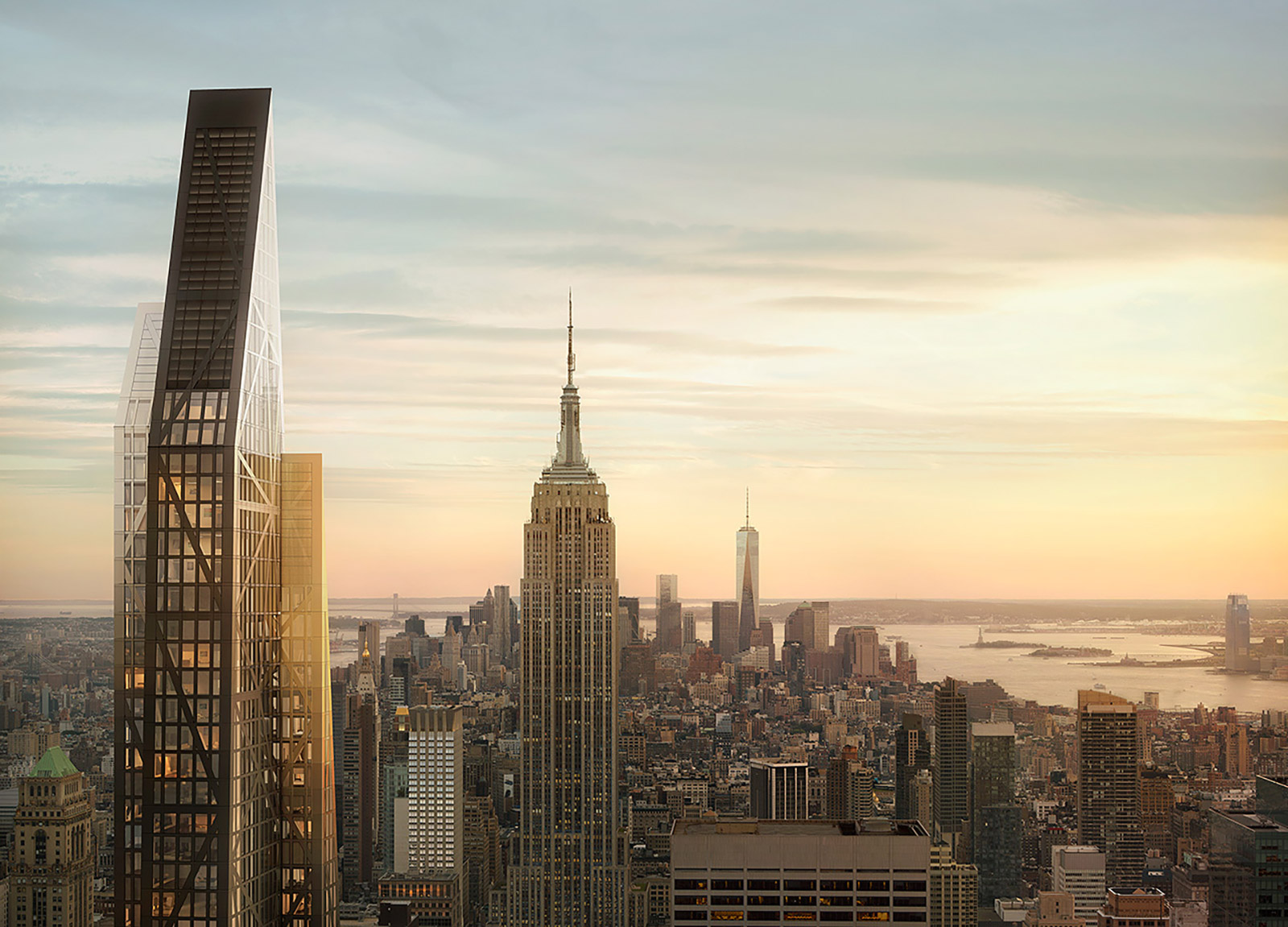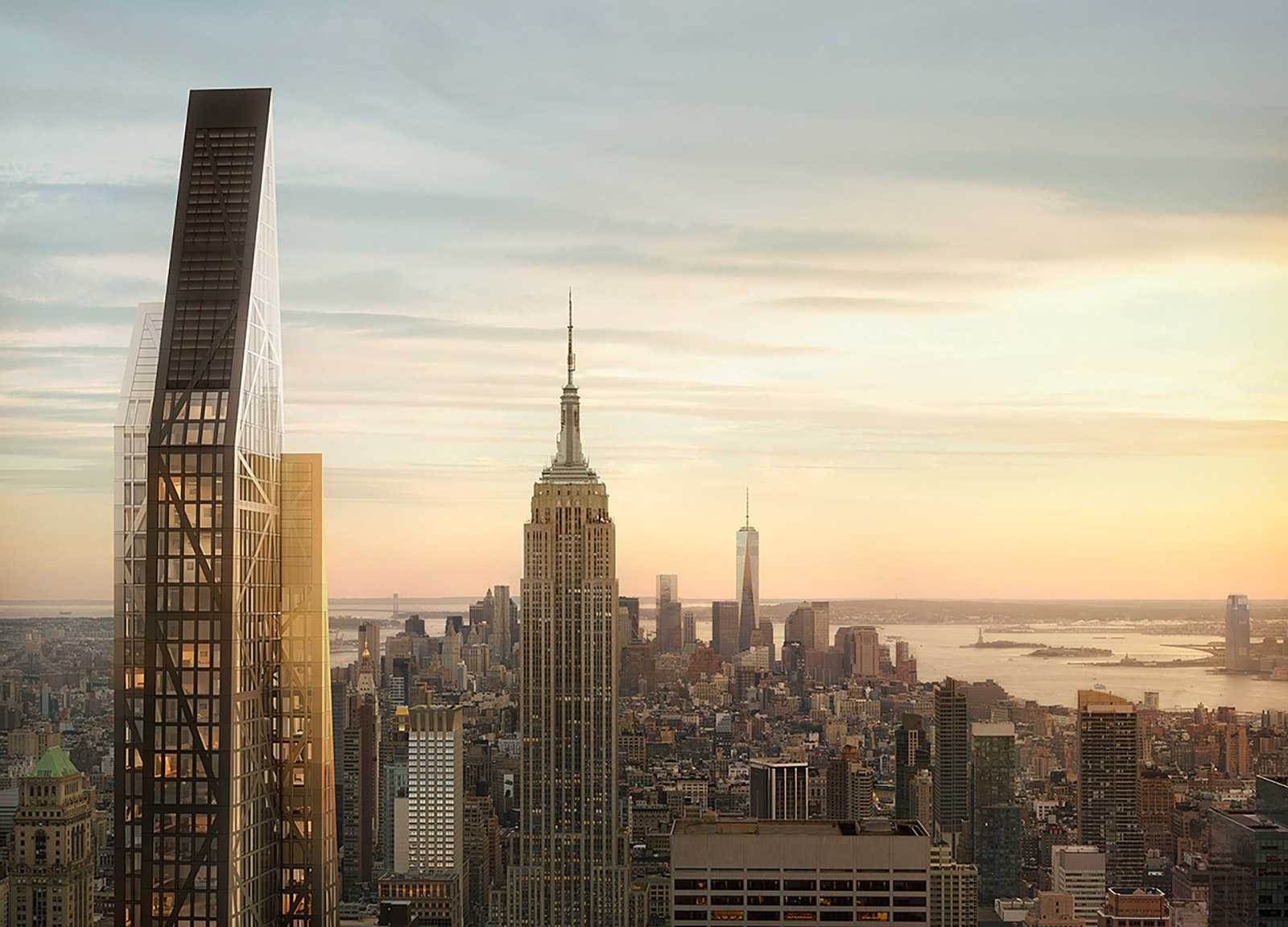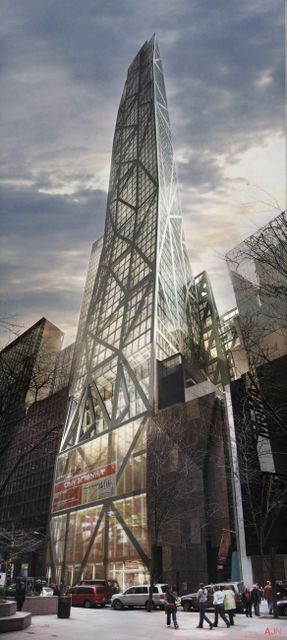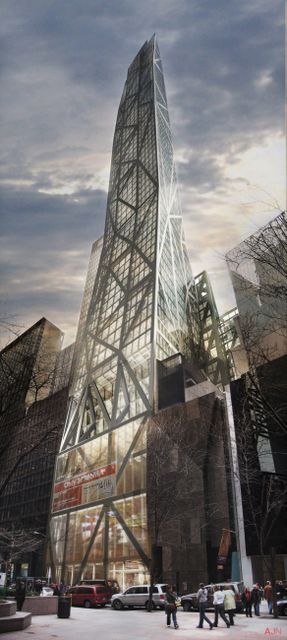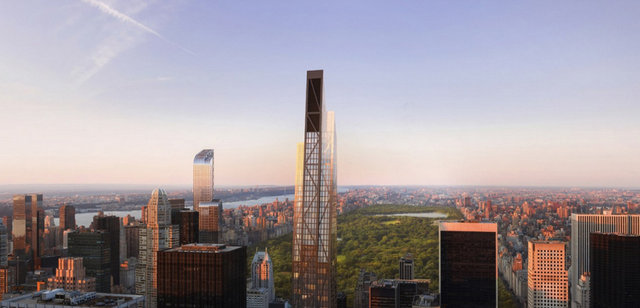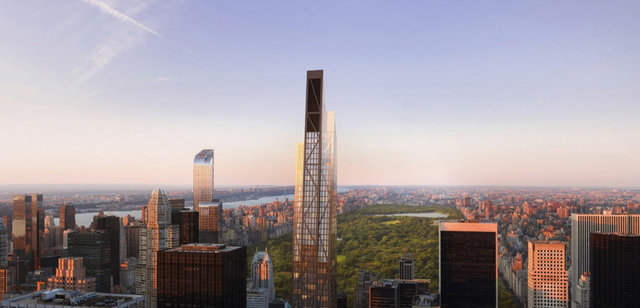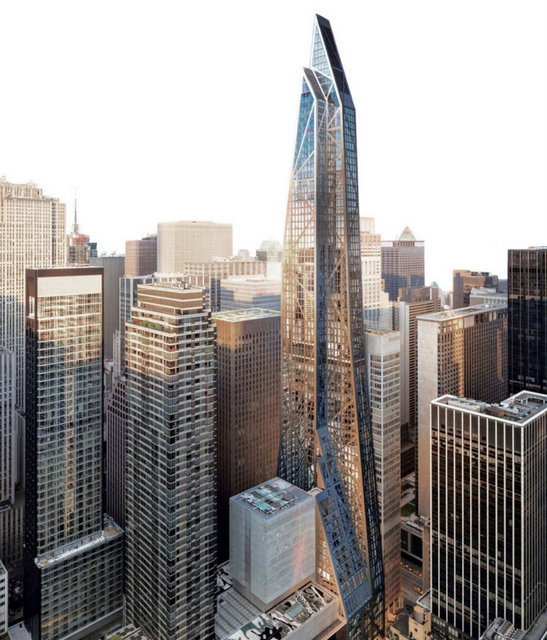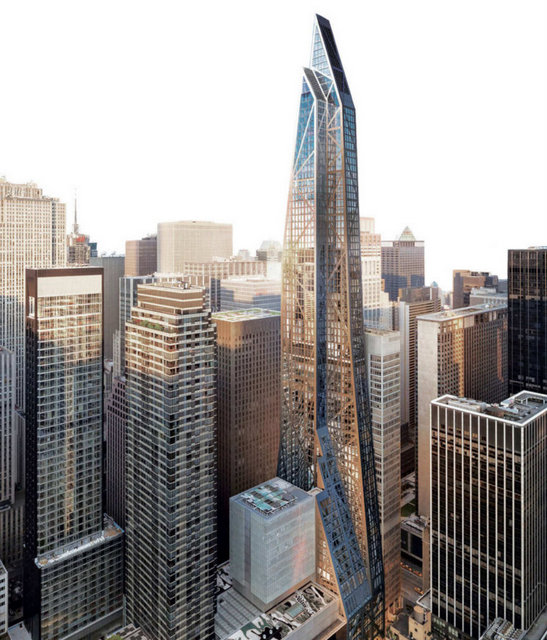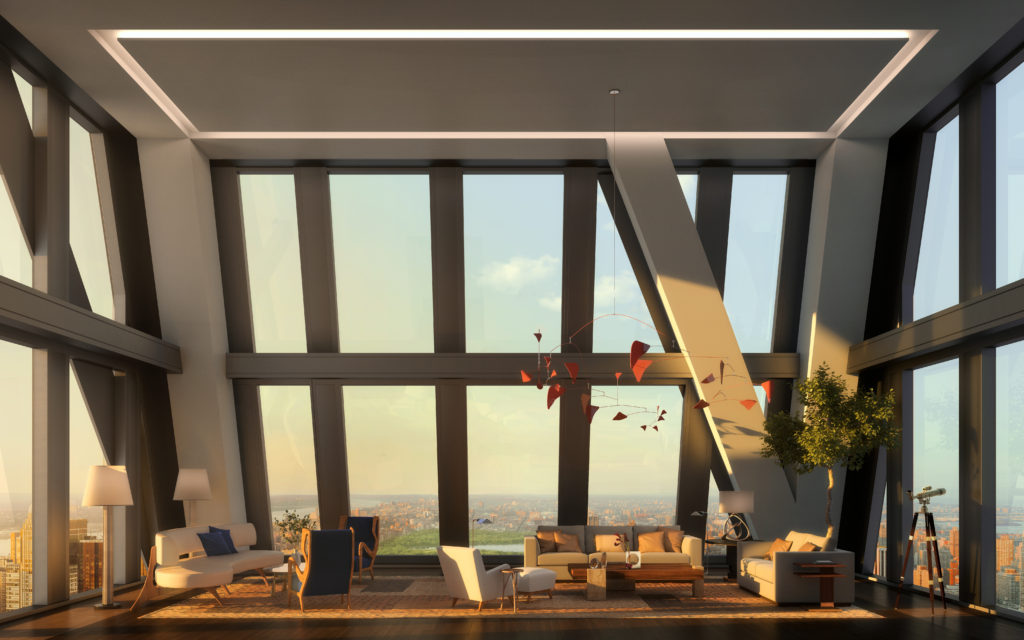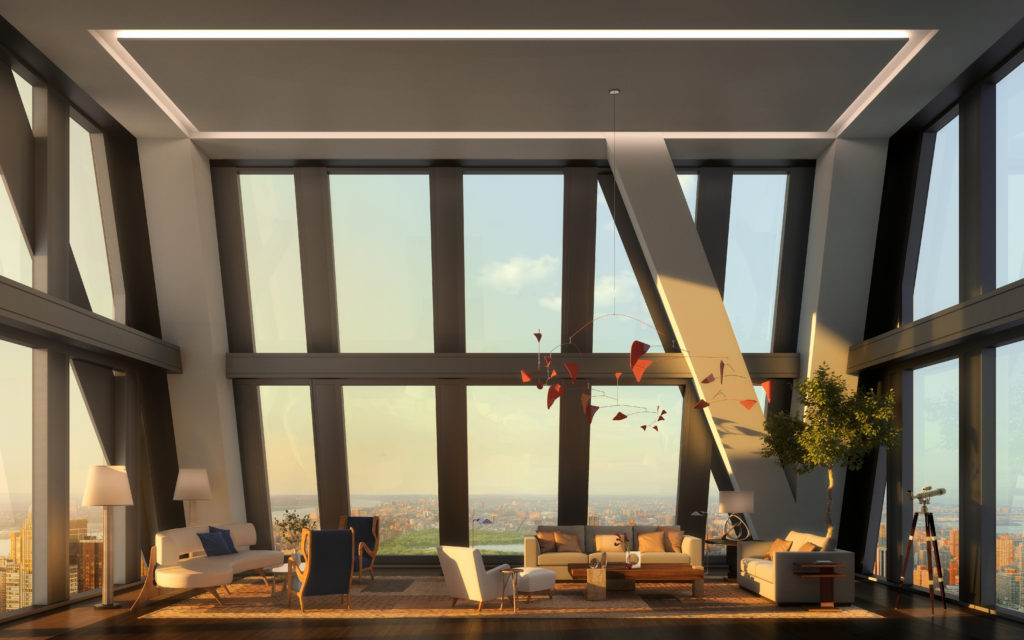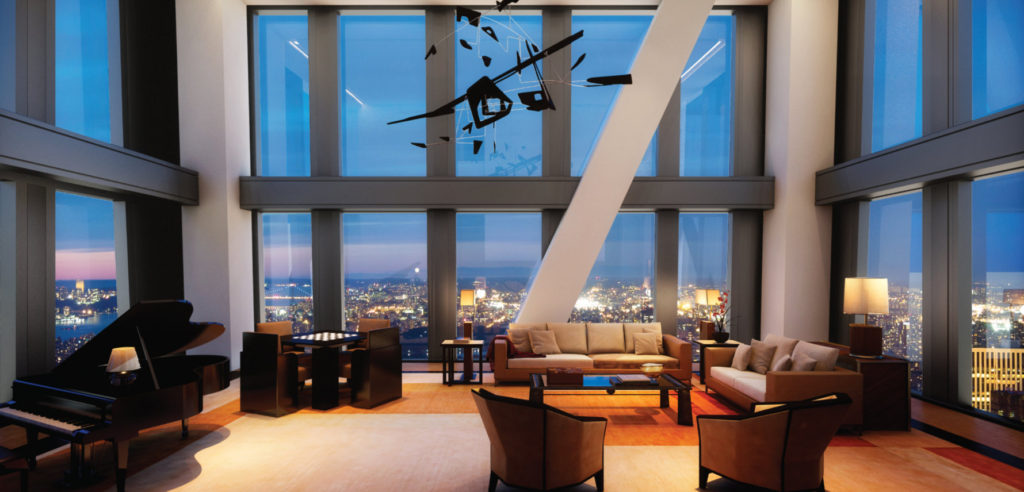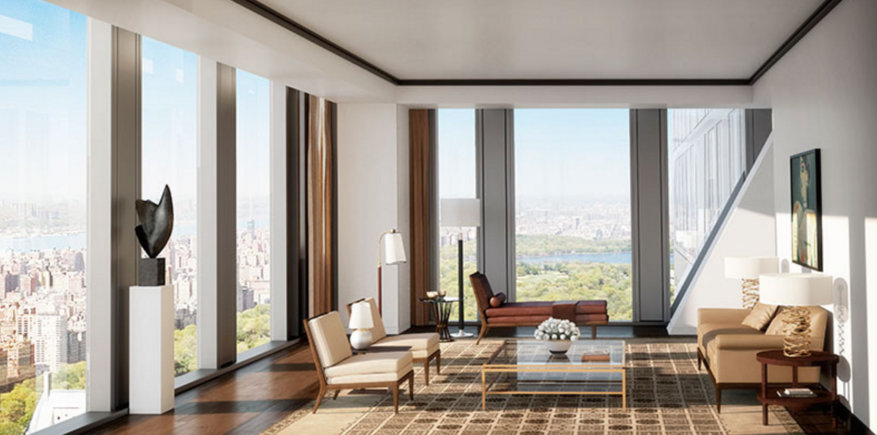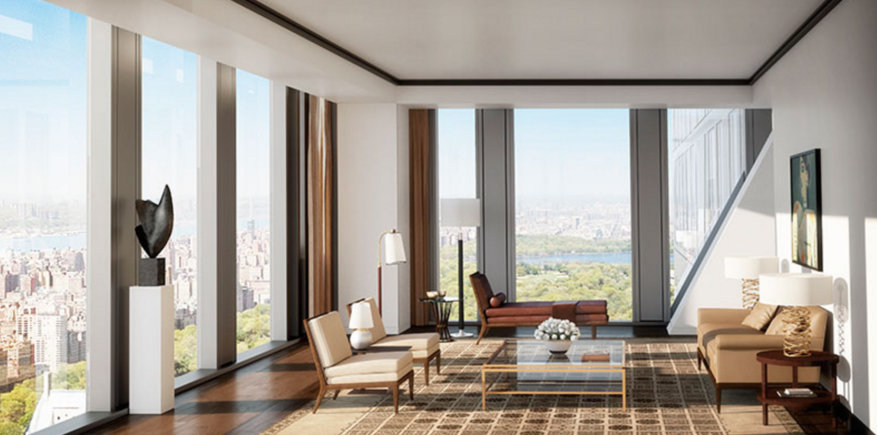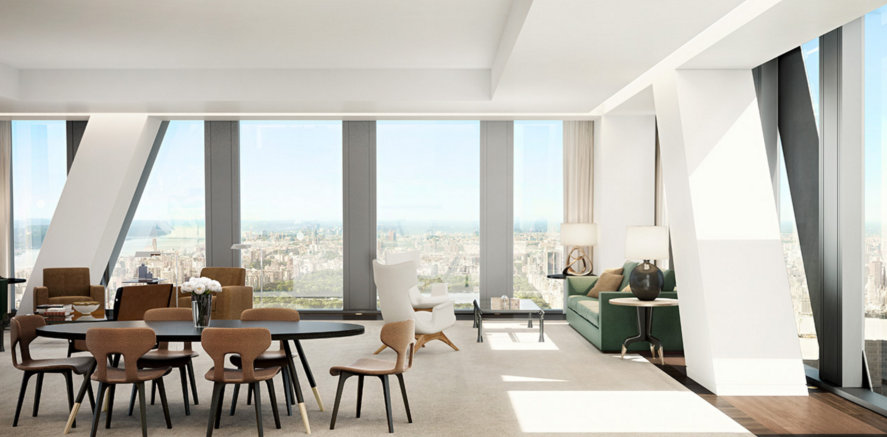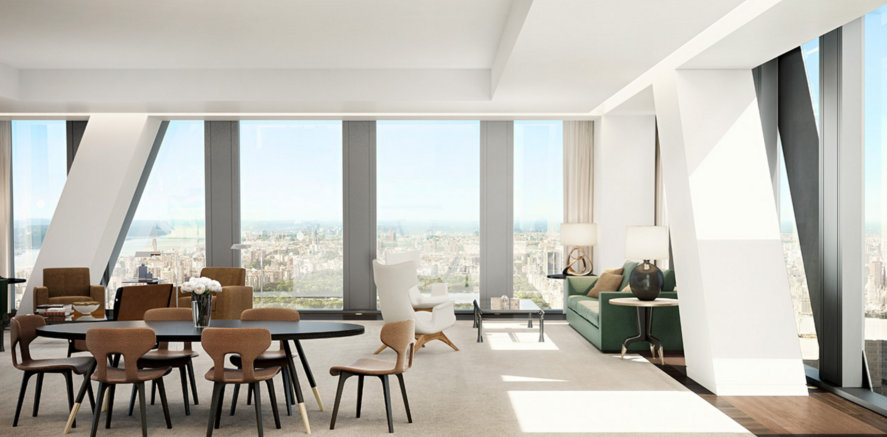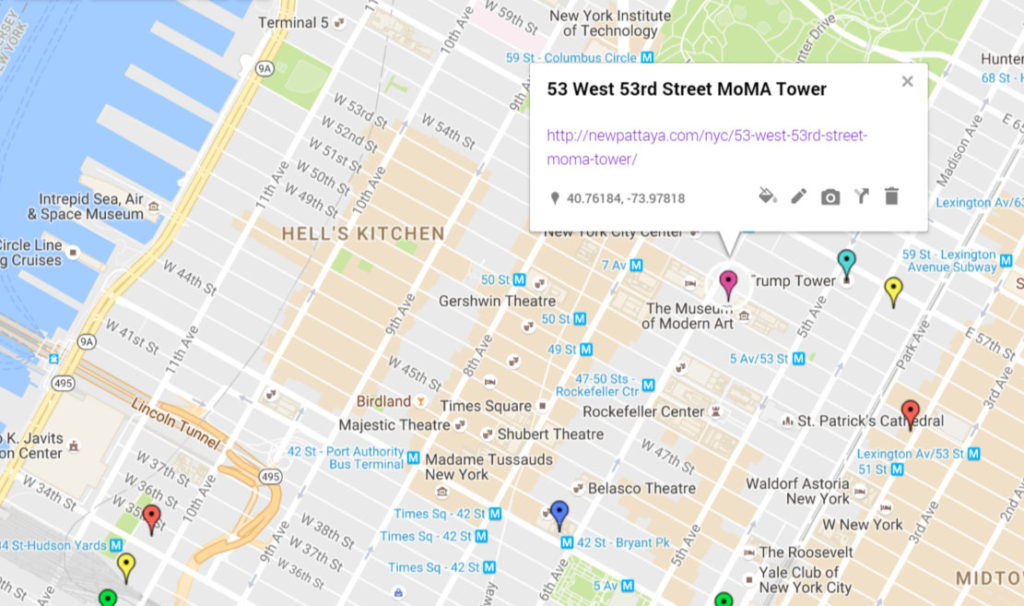 Want more information? Contact us on FACEBOOK