The Big Bridge Lift took place on Thursday 20 March 2014. We arrived at the scene at 9 o'clock in the morning. The brigde will connect the hotel tower and the residential tower at Waterfront Suites and Residences Pattaya. Here follows the story told in pictures.
Below: Time is 9:00am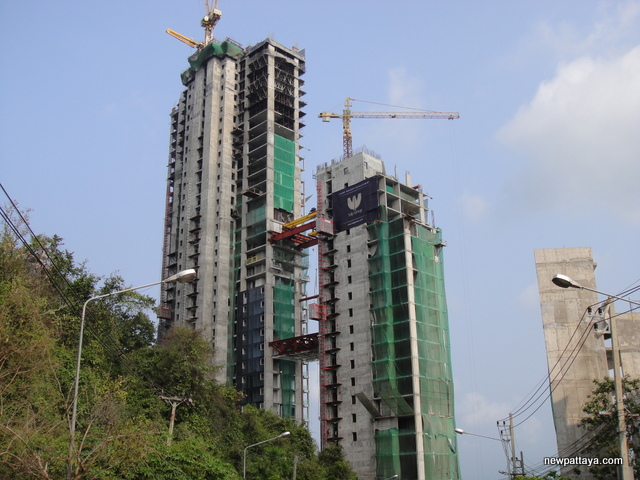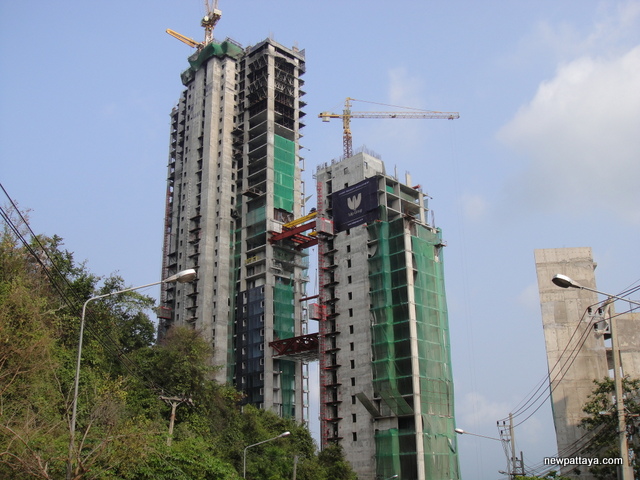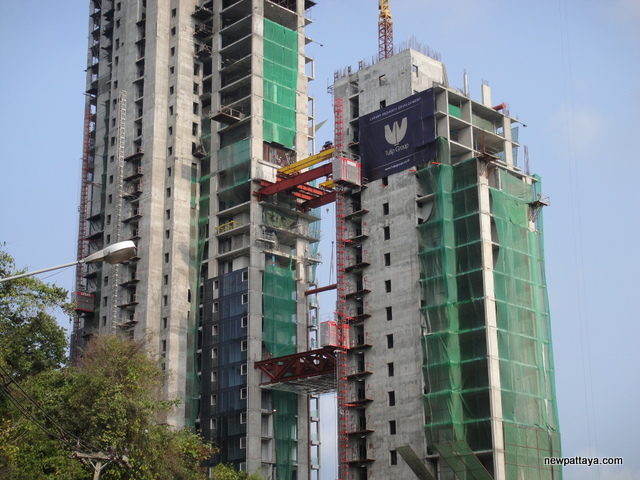 The bridge is on the 10th floor at 9am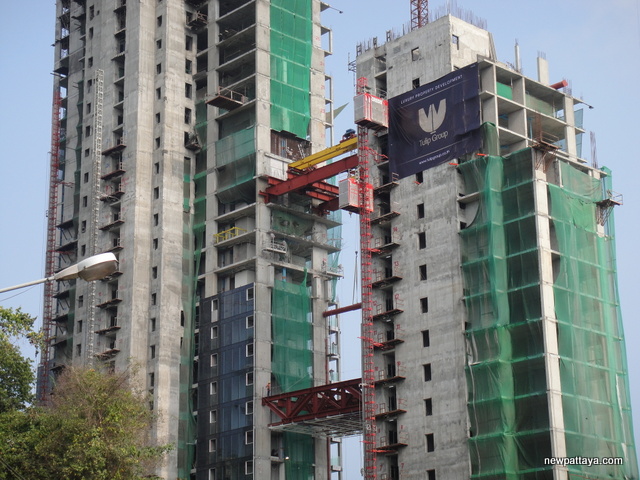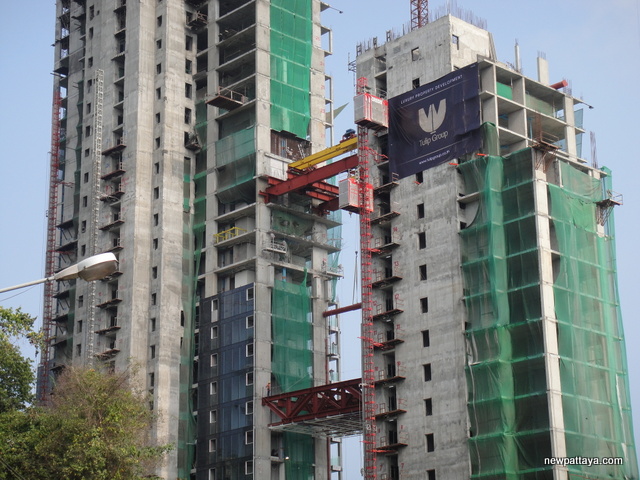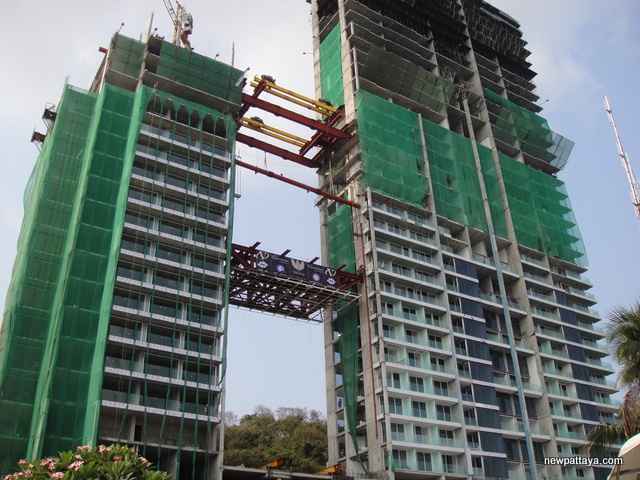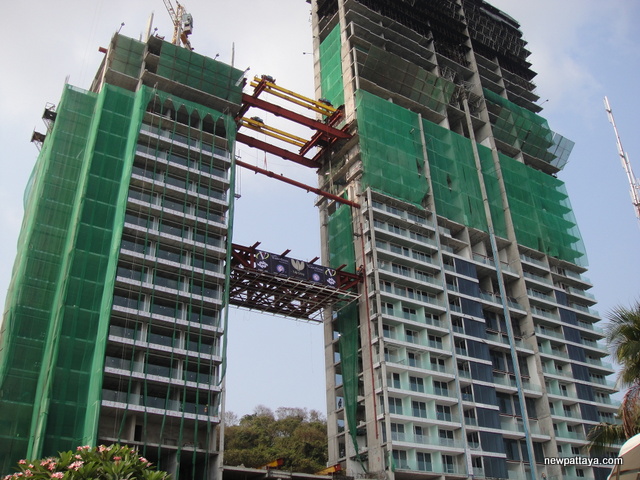 Which company is Crystal Snow line Air Co., Ltd? The company's logo is put in a prominent position for everybody to see. This was the first surprise of the day. Why was this company given such a visible presence at Waterfront? As it turns out, this is the company that made and lifted the bridge. Fair enough, they deserve some credit for this achievement.
Vorakit Construction Co., Ltd and Projects Asia is also shown an honour. It seems all is carefully planned. This is PR by someone who knows what he is doing.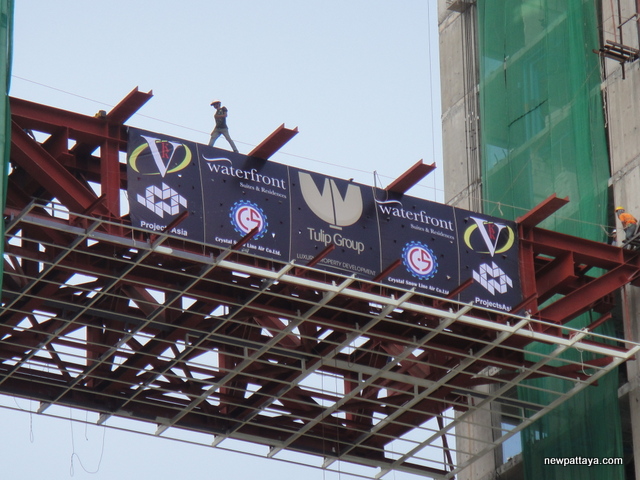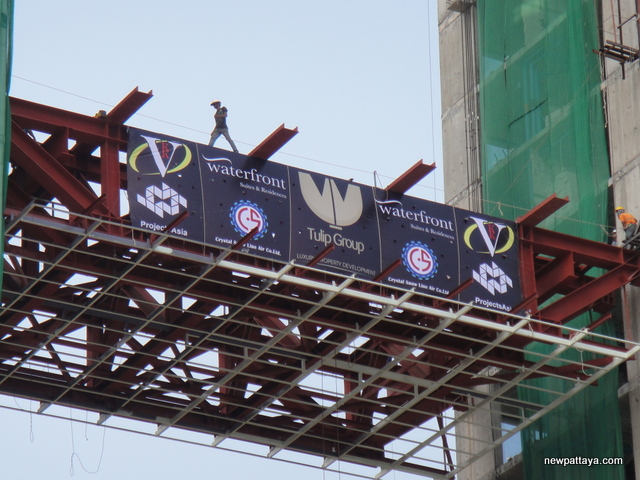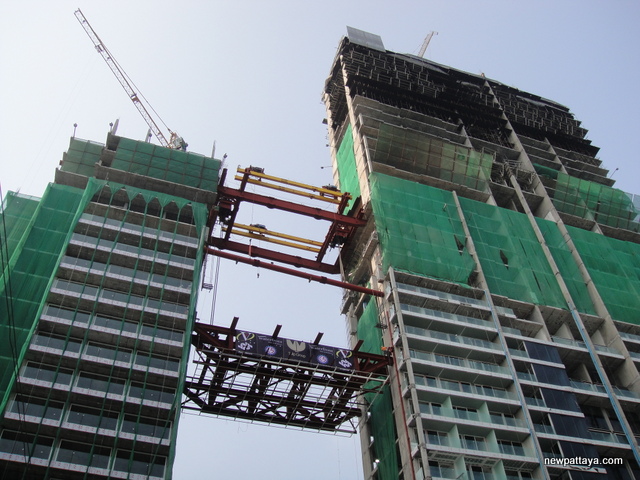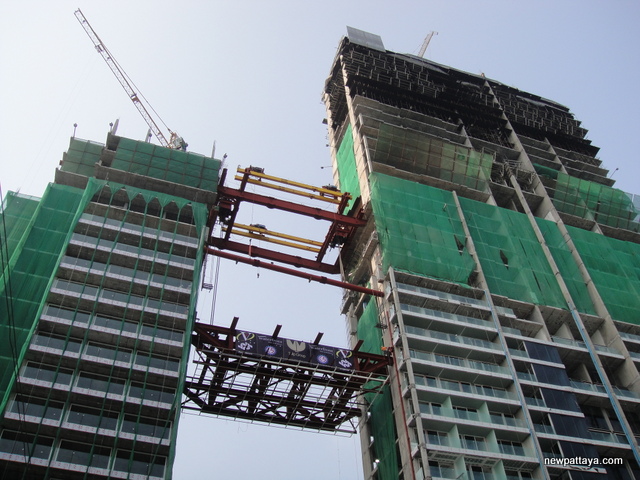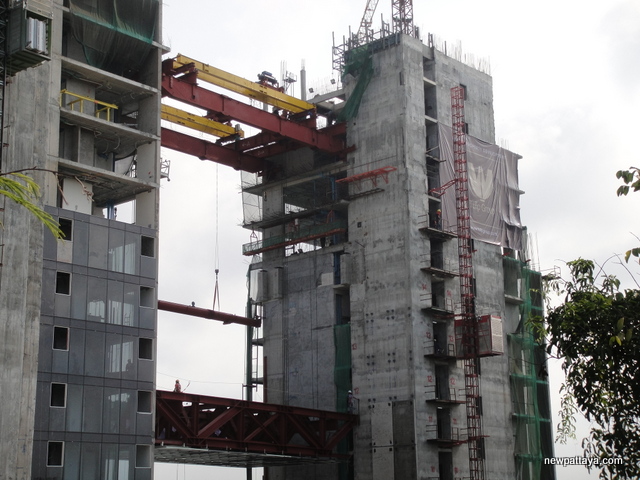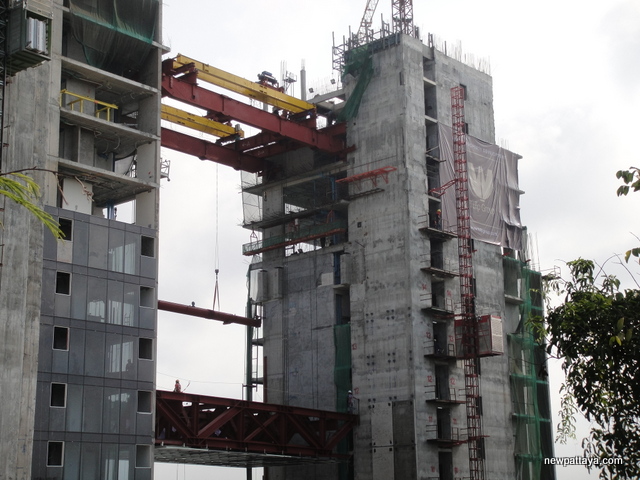 Time is 9:33 am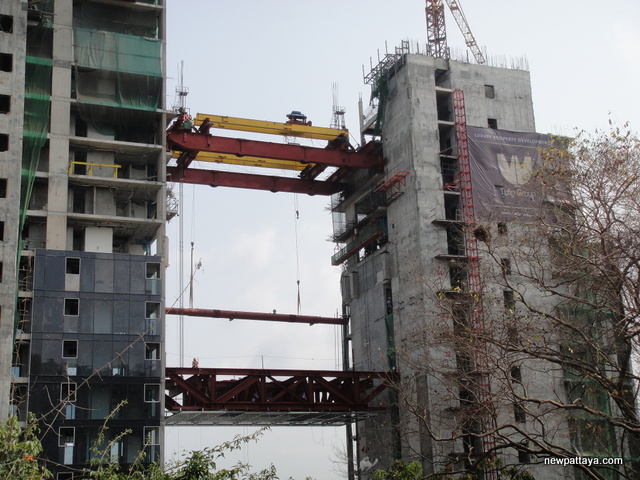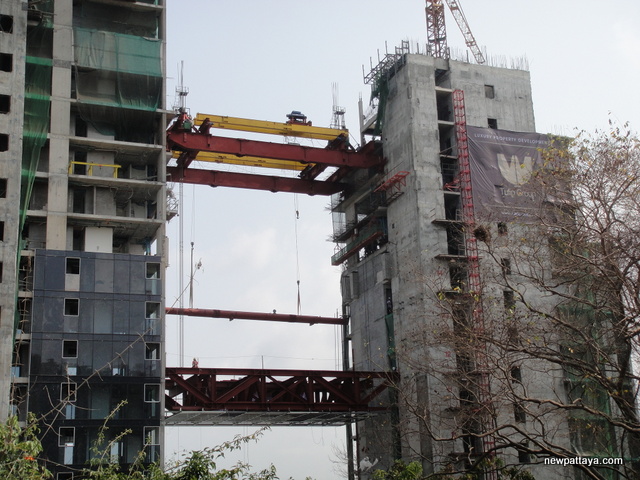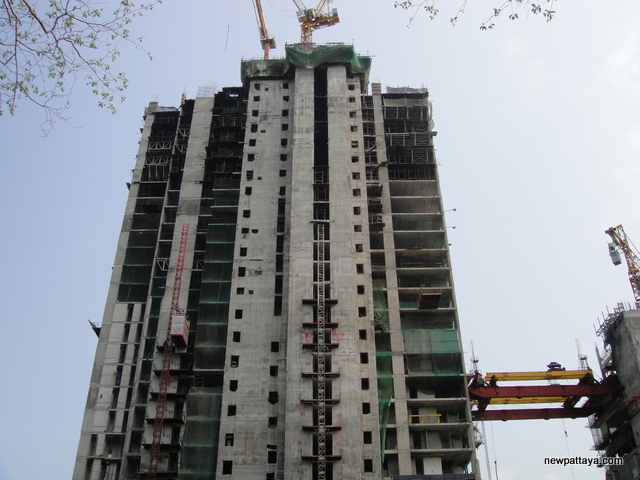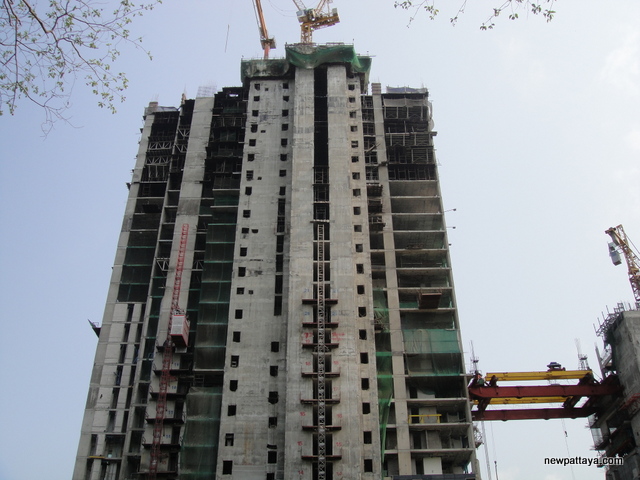 They are busy doing something @ 9:38 this morning.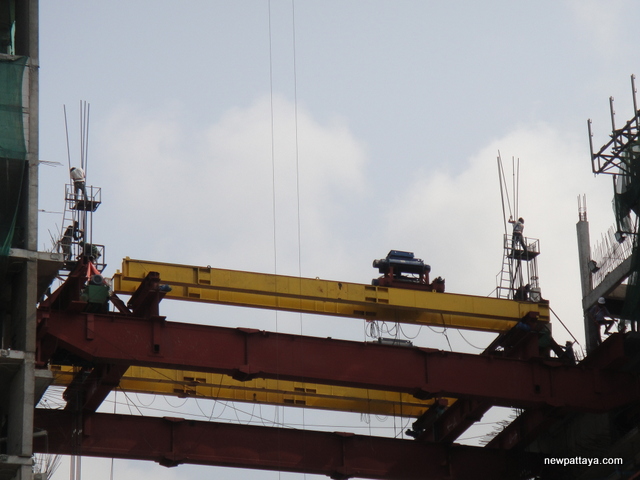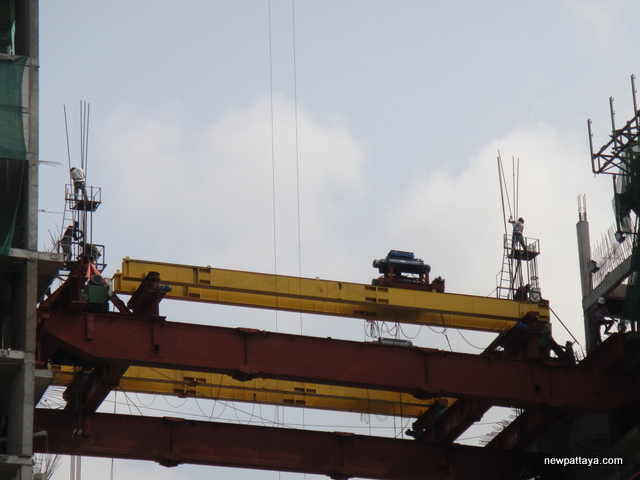 Waterfront @ 10:12 am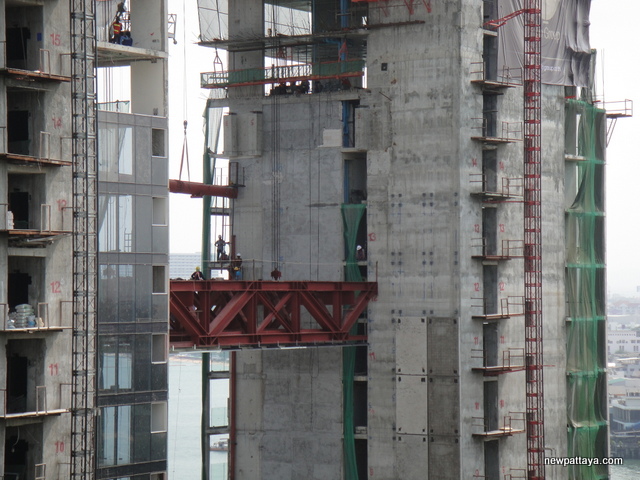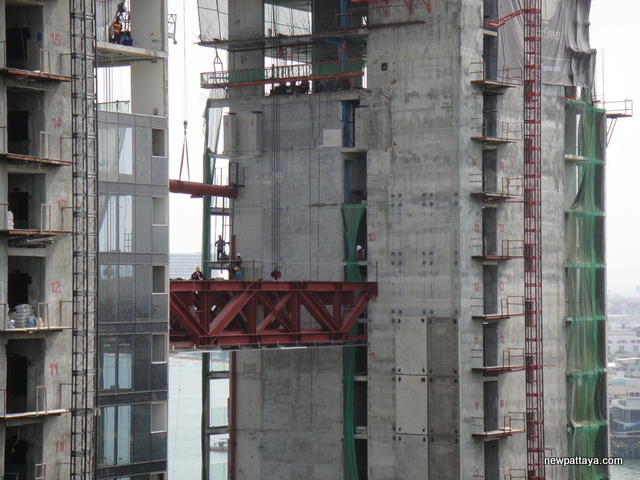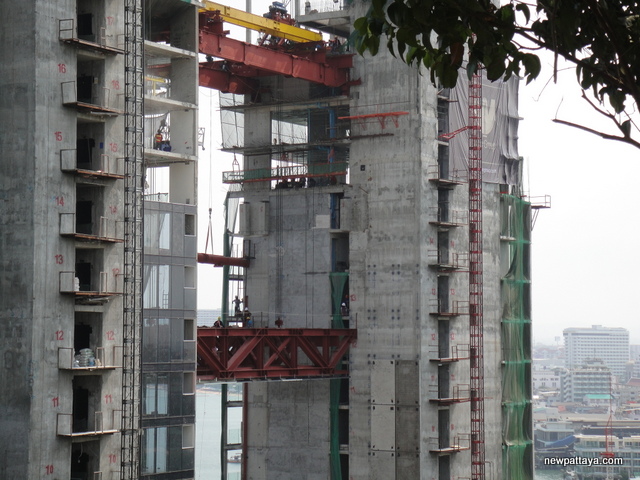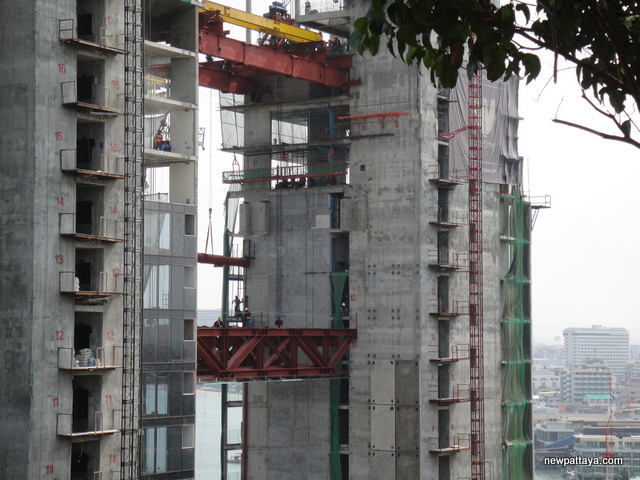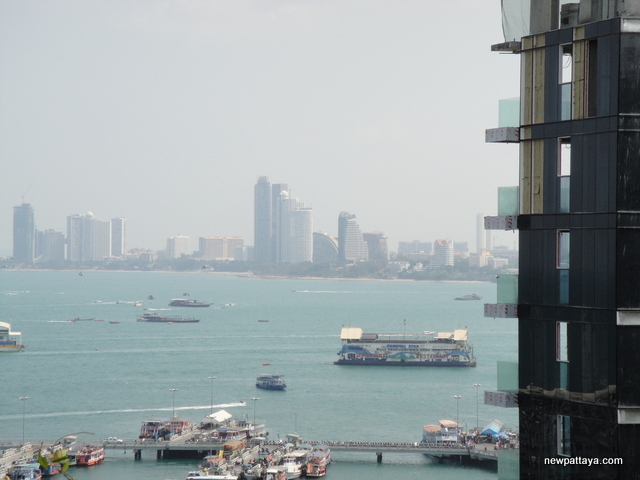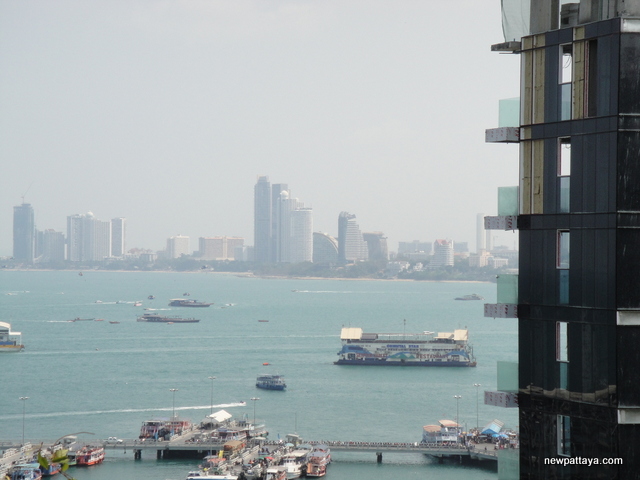 12th floor @ 10:40 am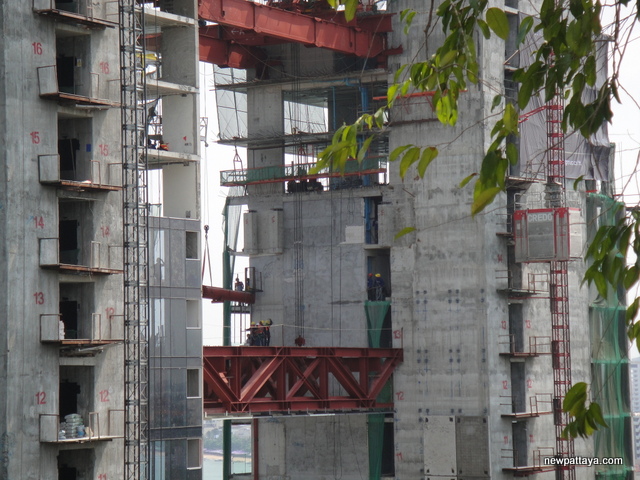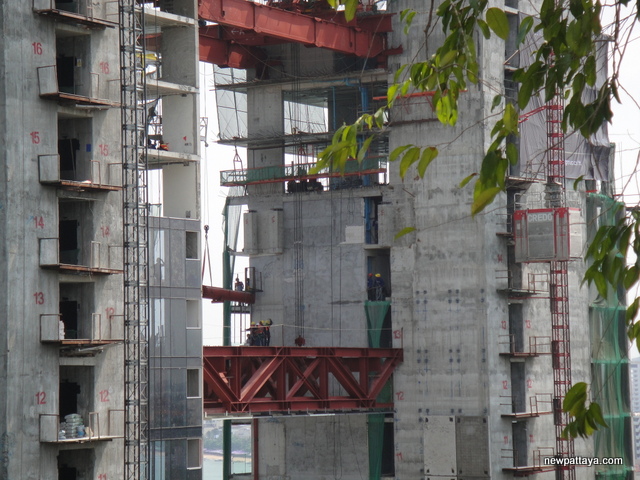 Waterfront @ 11:01 am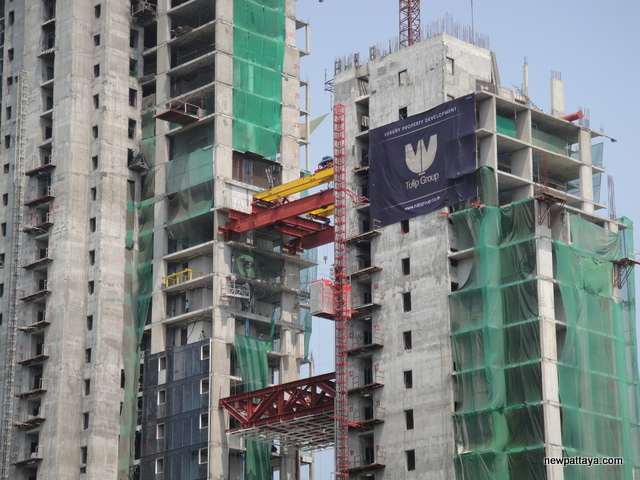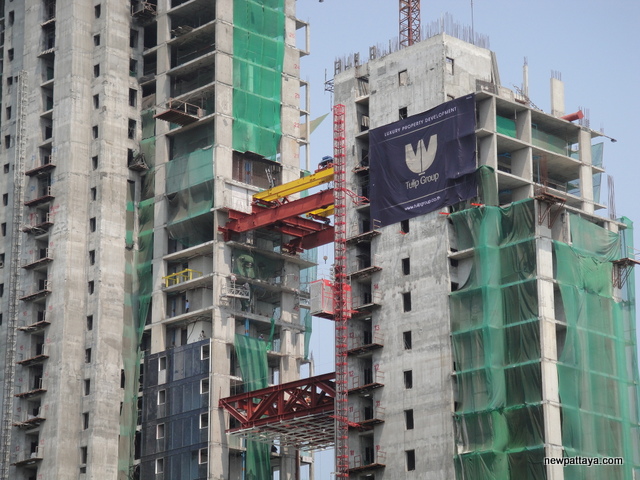 Waterfront @ 11:07 am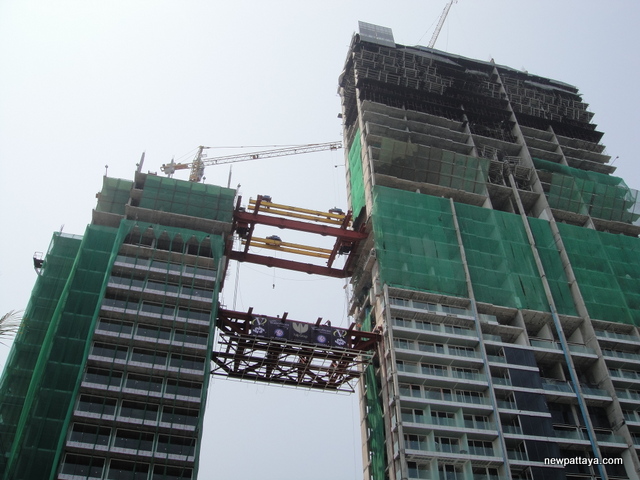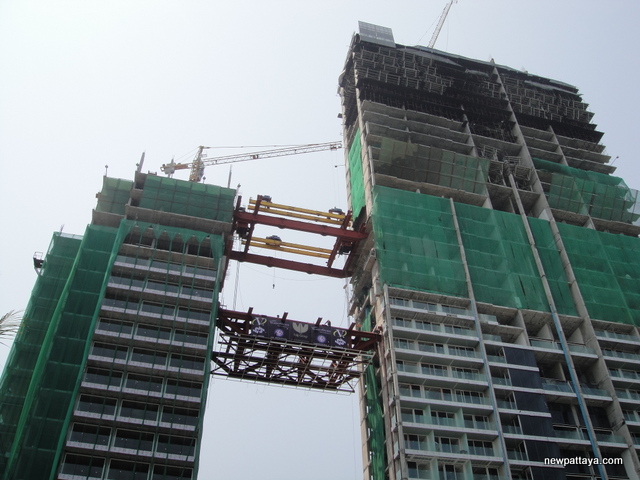 The corner unit on floor 15 is special. Follow me and you will see the world through my eyes. I notice the little things. In the photo the brigde is on the 12th floor at 11:11 o'clock, at 4 o'clock the bridge will be in the right position on the 15th floor.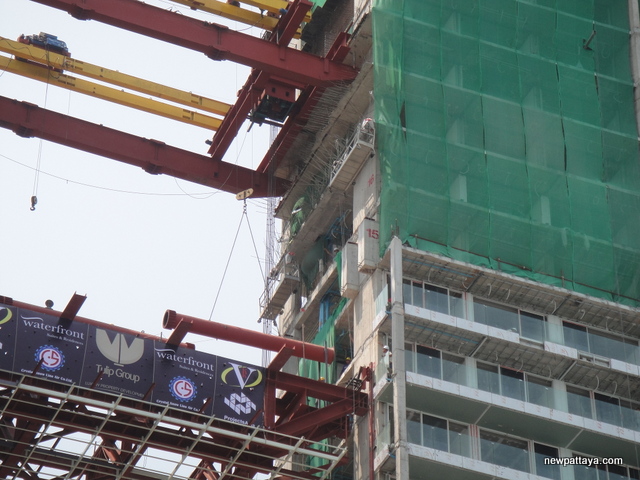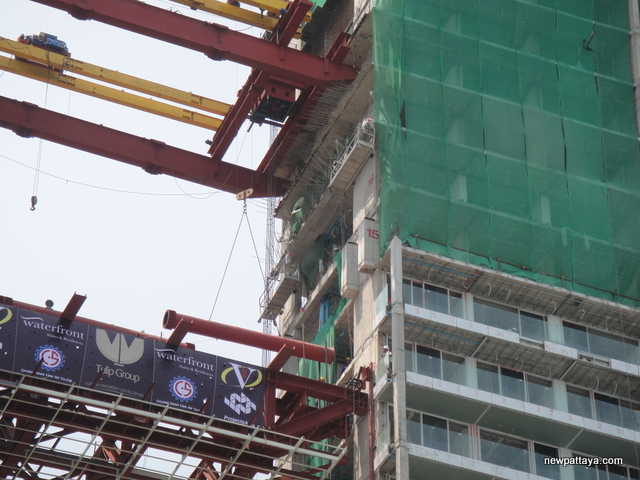 Waterfront @ 11:13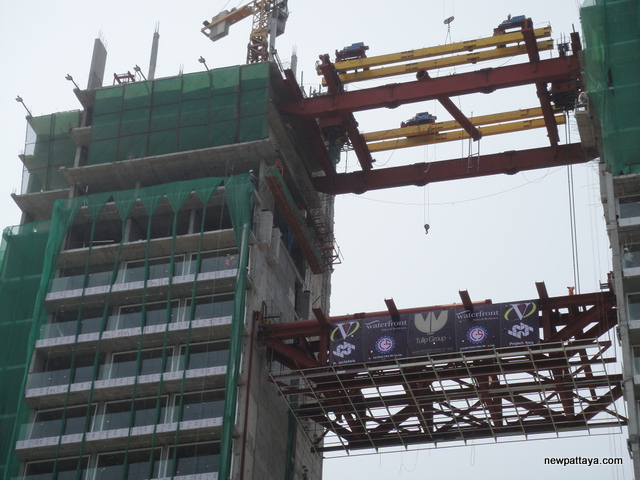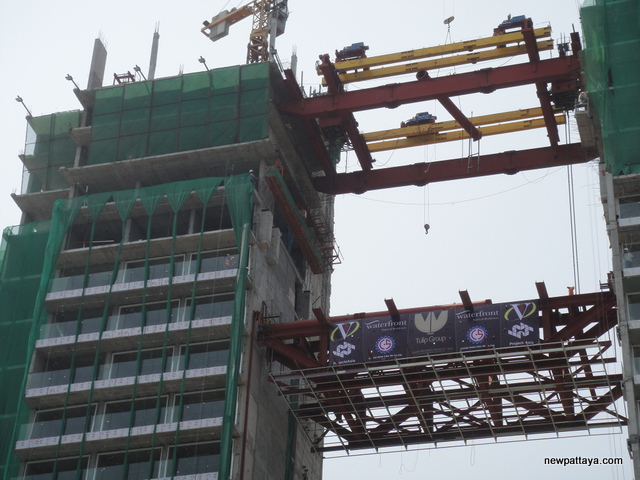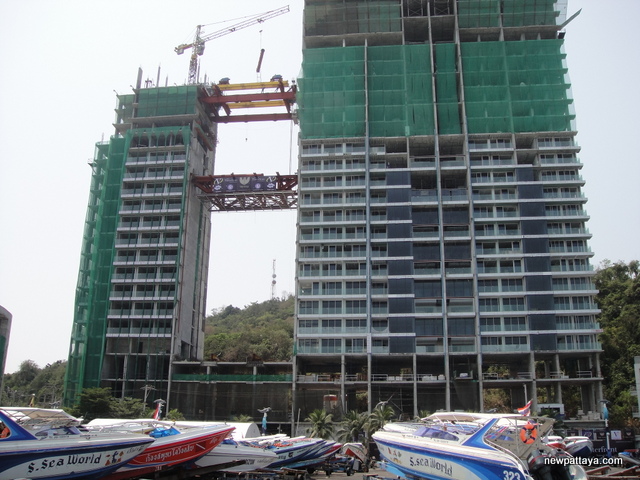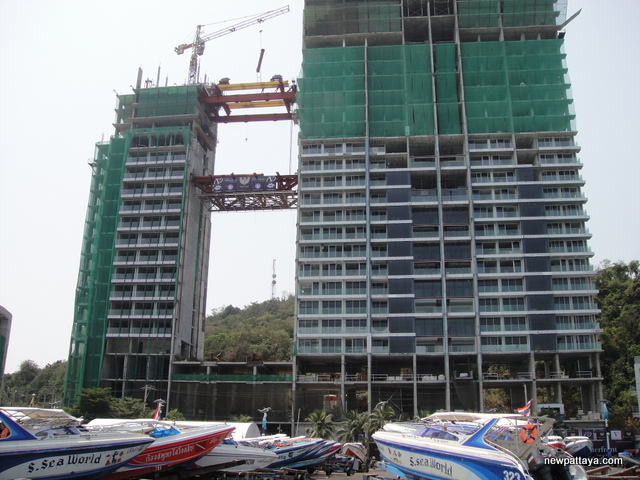 Notice the stairs in the duplex units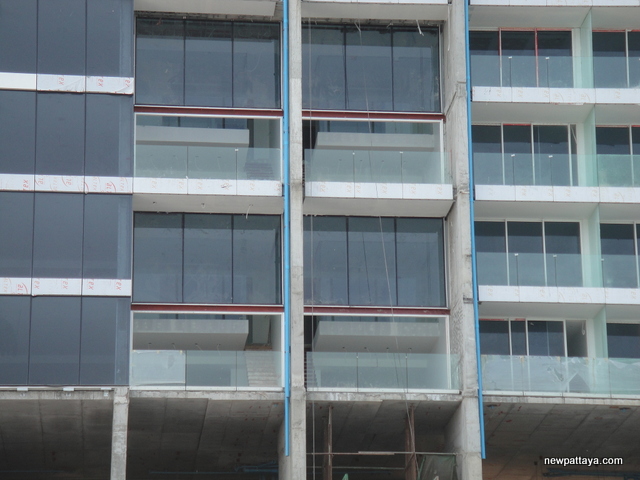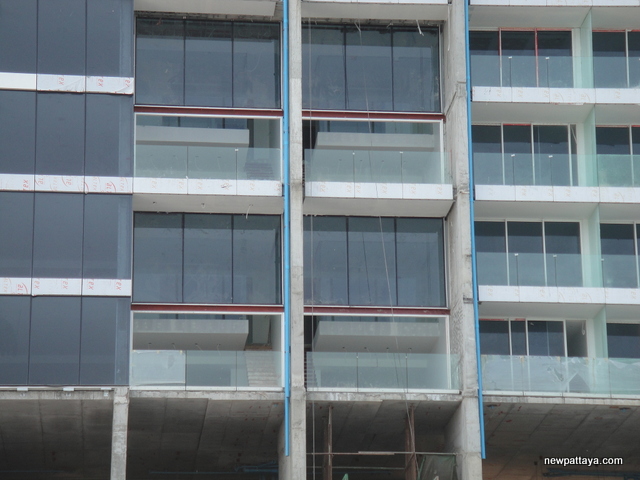 @ 13:17 there are still 3 floors to go. I have to admit I did not expect the lifting process to be that slow.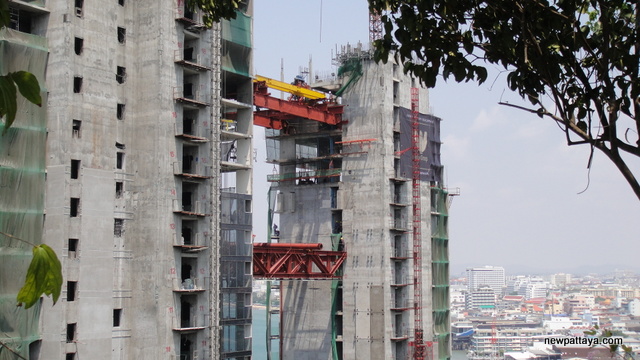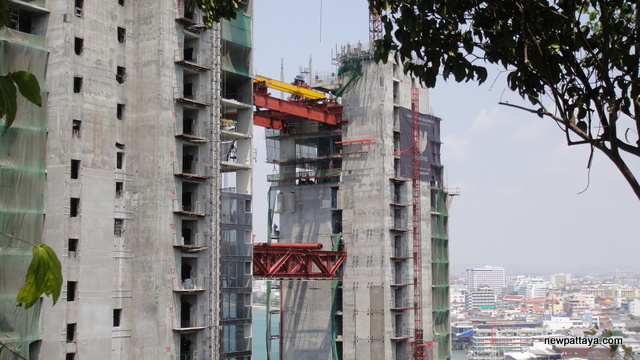 @ 16:46 the bridge is in the right position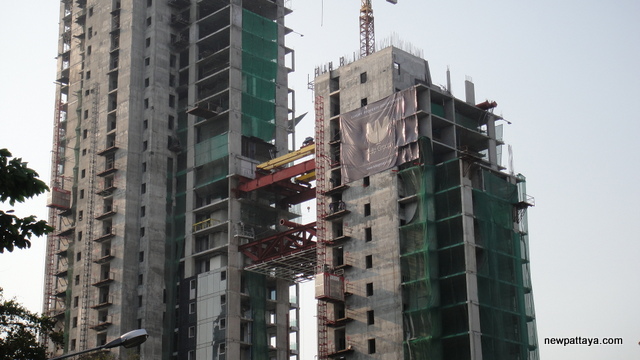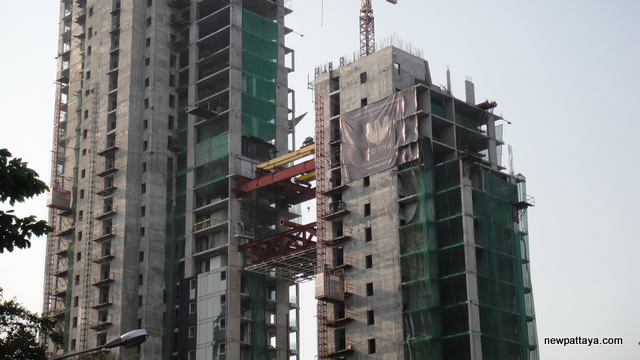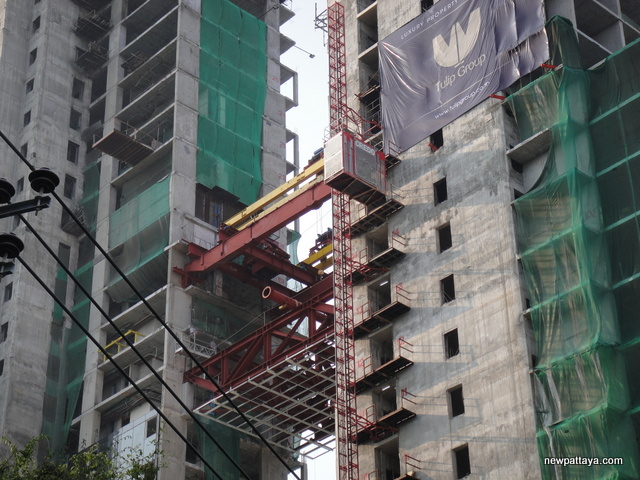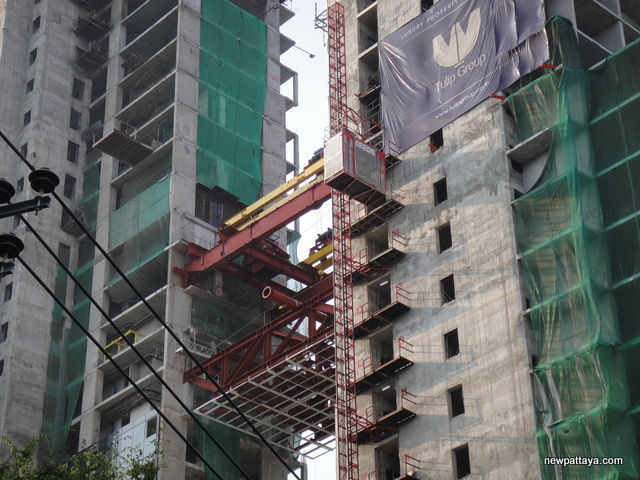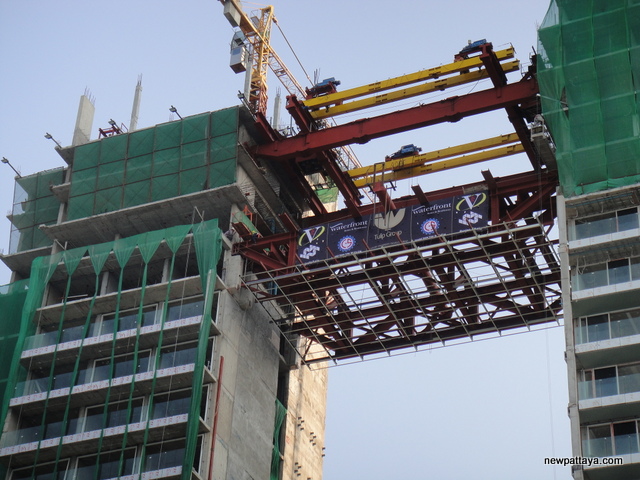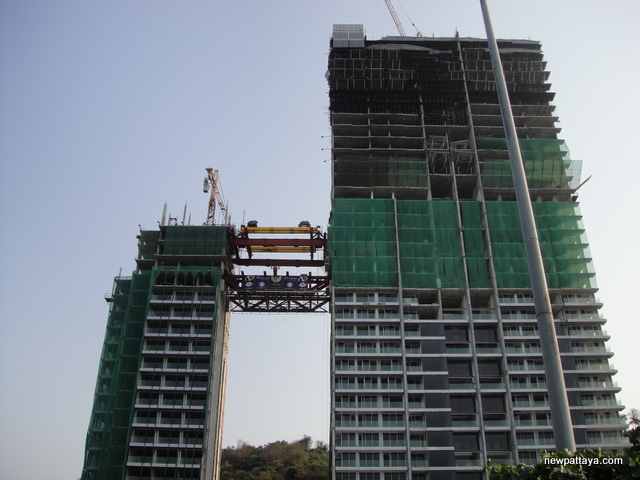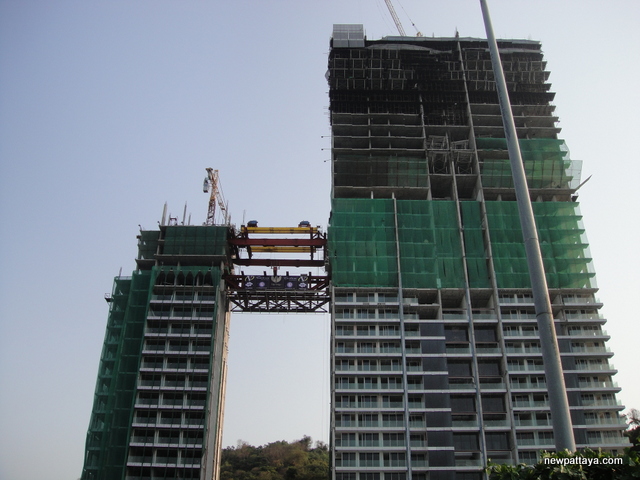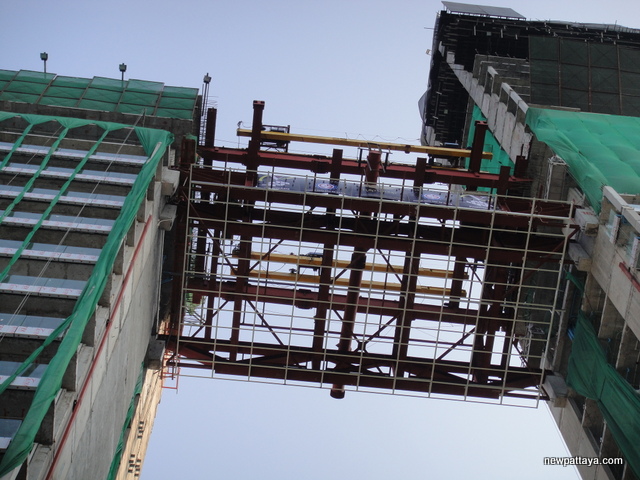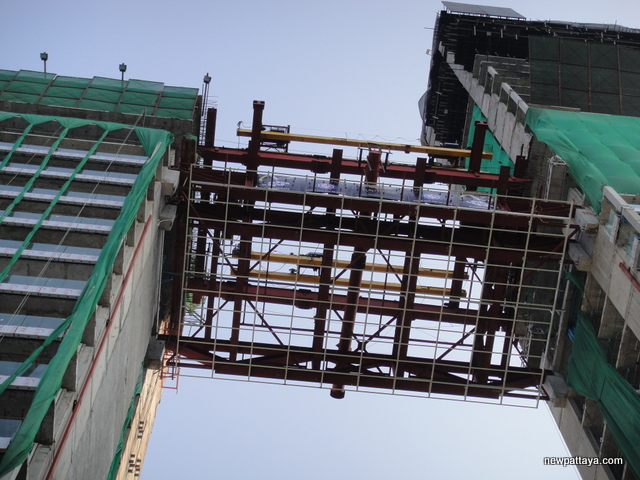 At 17:00 o'clock we say goodbye to Waterfront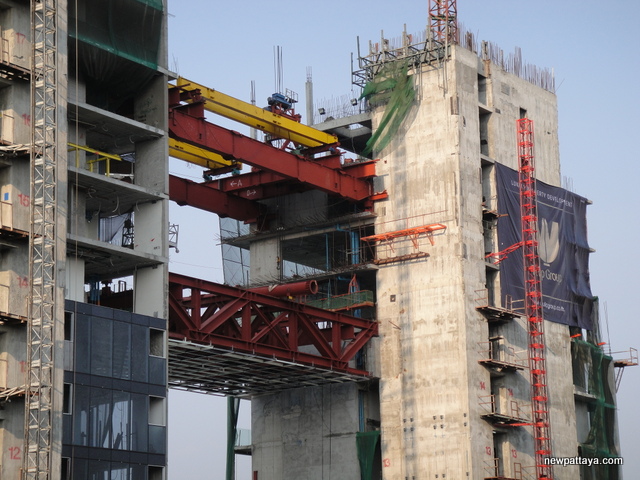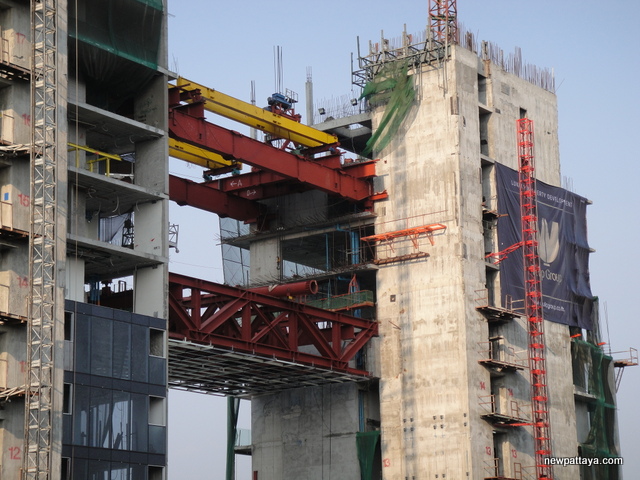 Read more about Waterfront, click here.


Would you like to support this website? Send funds to us using PayPal, send to secondtouch@hotmail.com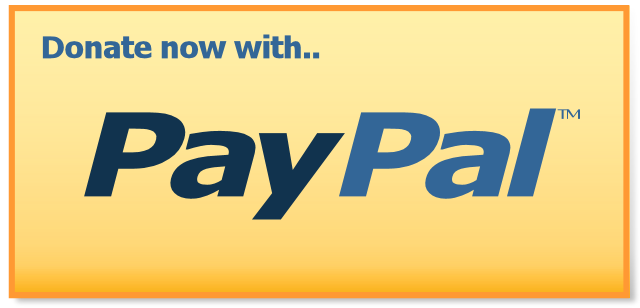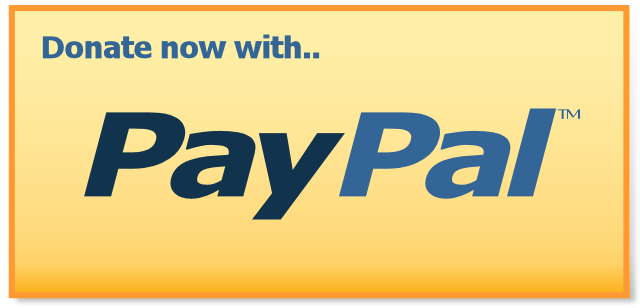 Want more information?