Wanda Ridong Jewel on Australia's Gold Coast comprises of three towers, perhaps I should say three crystalline towers. The developers are Ridong Group from China and Wanda Group, headquartered in Guangdong, China. Wanda Group purchased a 55% controlling interest in the project. For many years Ridong Group had been searching for the right partner to develop this project.
The Jewel of the Gold Coast project comprises of three towers, 35, 41 and 45 stories respectively.
There will be a total of 500 apartments (serviced apartments?) and 171 hotel rooms. There will be a resort hotel, luxury residential apartments, cafes, retail and restaurants.
Two of China's largest developers, the Dalian Wanda Group and the Ridong Group have joined forces to create this project.
Construction started on the 31st of March 2015 and the project is scheduled for completion in 2018.
Website: jewelgc.com
Published 8 April 2015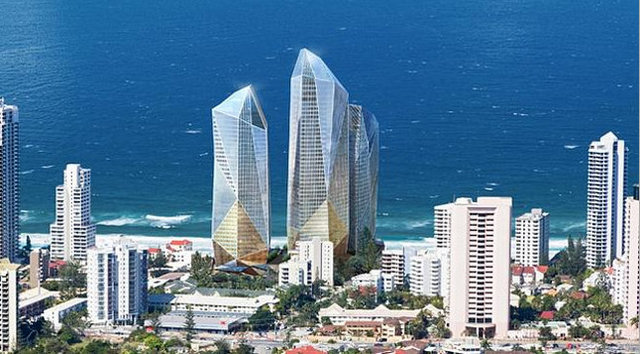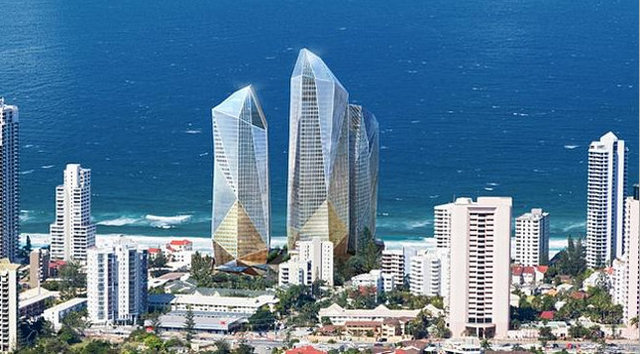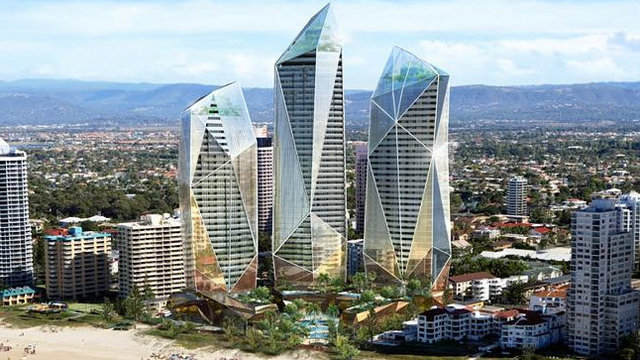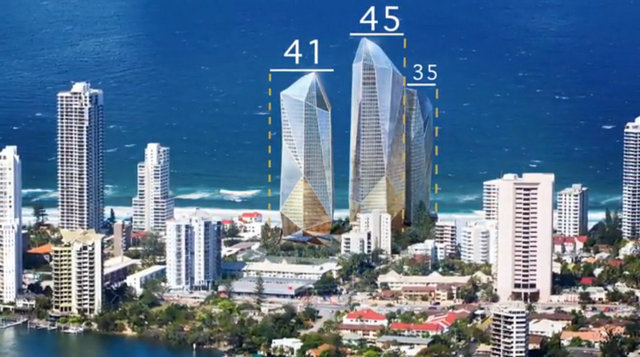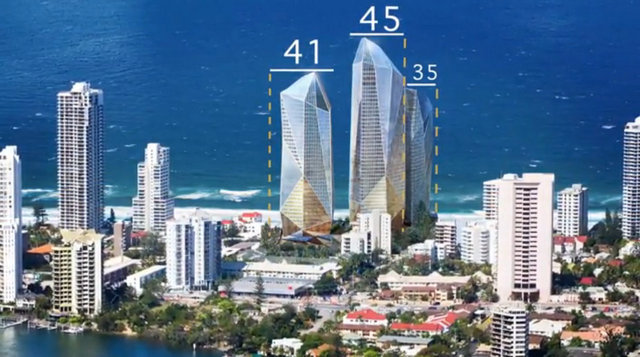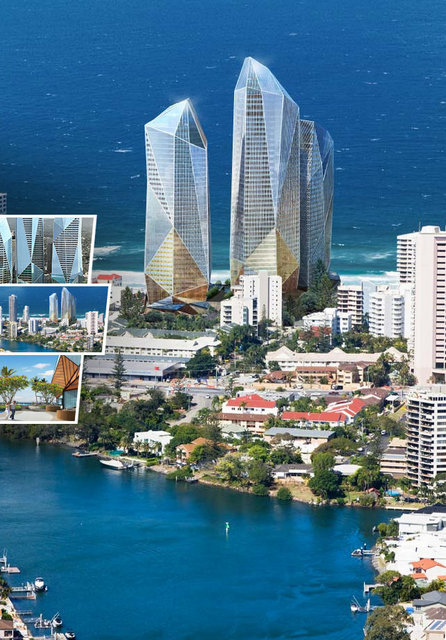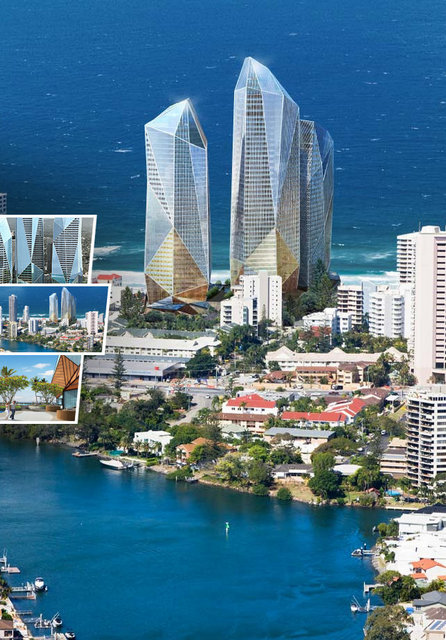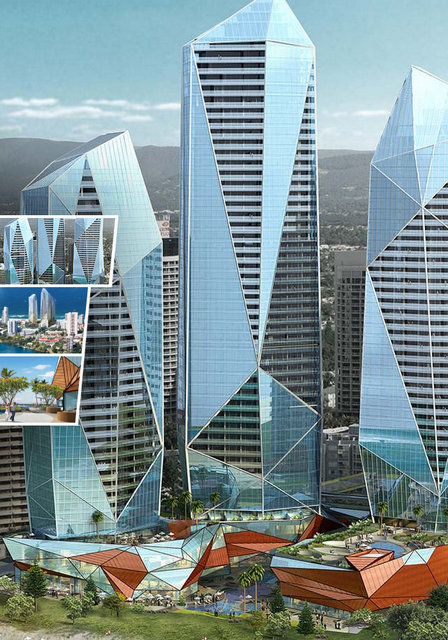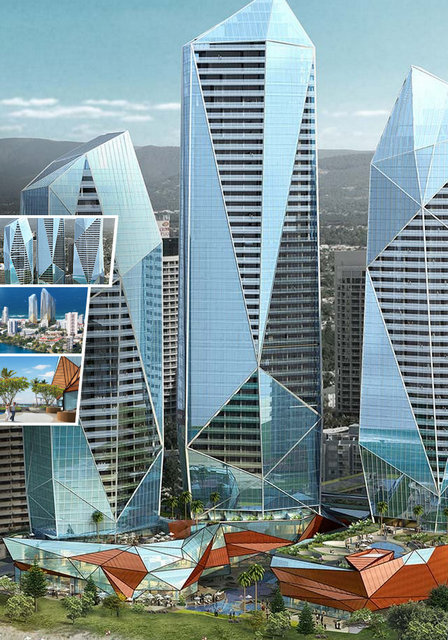 Want more information? Contact us on FACEBOOK