Terminal 21 Pattaya or just T21 Pattaya or perhaps The Terminal Pattaya is a new 6-storey mega shopping complex under construction in North Pattaya. It is located at the intersection of Second Road and North Pattaya Road. The mall, expected to cost around 7 billion baht, is being developed by Land and Houses, a major residential developer. The company is currently generating revenue of around 2 billion baht per year.
• Terminal 21 Pattaya turning Pattaya into a shopping destination
Furthermore, a 25-storey Centre Point hotel with 500 rooms (some say it will be a condominium) is being developed adjacent to the mall. The project will take around 2 years to complete, this means the mall can be expected to open its door in early 2018.
• Terminal 21 Pattaya is on FACEBOOK
Terminal 21 on Sukhumvit Road in Bangkok had the grand opening in October 2011, it is a 9-storey mall with a 42-storey hotel and residence, Grande Centre Point Terminal 21.
The main contractor is SYNTEC. They started work in September 2016 after Thai Bauer had completed the piling and foundation works. The contract is worth 1479 MB.
• Main contractor: SYNTEC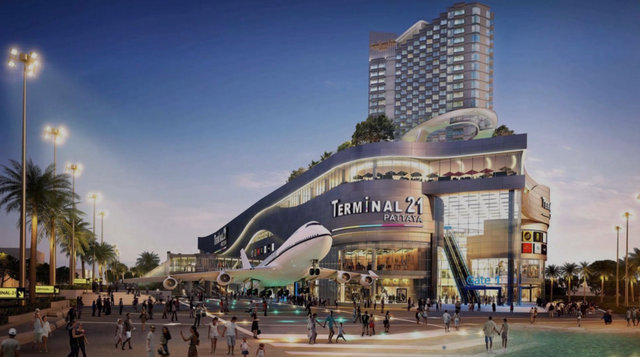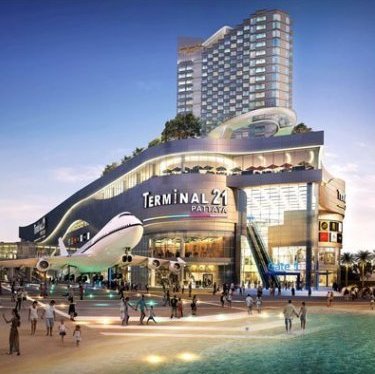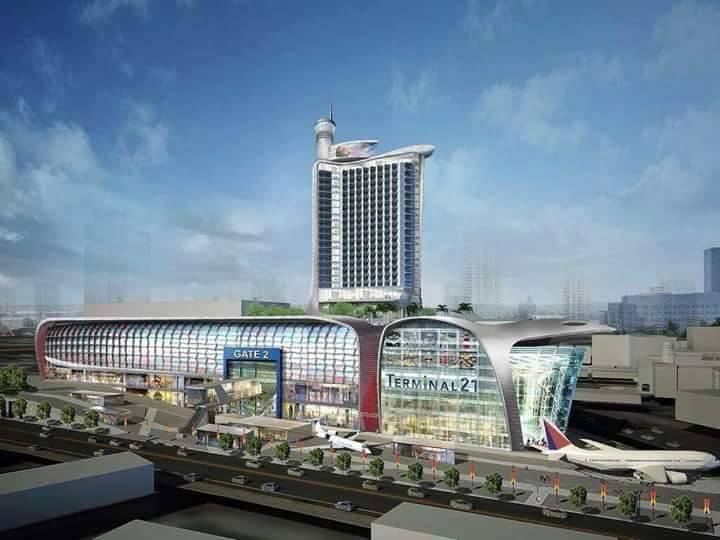 January 2017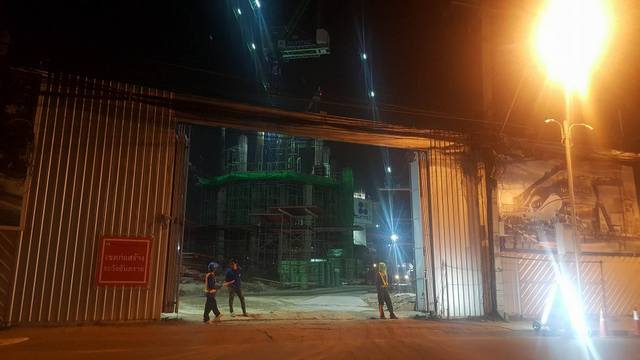 The timeline:
20 November 2015:
New 25-storey luxury hotel on 2nd Road in North pattaya, 500 rooms.
Here is the story. We noticed they were demolishing some buildings in North pattaya near the Dolphin Roundabout in North Pattaya.
Without hesitation we walked into the building to find an office. We were determined to get some answers. Search and thou shalt find works almost every time.
(NPT= New Pattaya Team)
NPT: Building something new?
Lady: Yes
NPT: Ahh, perhaps the much talked about Terminal 21
Lady: What Terminal?
NPT: You know, the famous shopping mall at BTS Asoke in Bangkok. They say we will get something similar here in Pattaya.
Lady: No, not a shopping mall here.
NPT: Has the land been sold?
Lady: No, it is the same owner
NPT: And the boss?
Lady: The boss stays in Bangkok
NPT: Then what are you building?
Lady: A 25-storey luxury hotel
NPT: Wow, fantastic news
Lady: Yes, 500 rooms
NPT: And the name of the hotel
Lady: It has not been decided yet
NPT: Absolutely wonderful news
Lady: Yes
Comment: Great news. This was where I expected they would build Terminal 21 Pattaya. But "21" refers to Sukhumvit soi 21 in Bangkok and I am not sure the name would make much sense here in Pattaya.
Anyway stuff is happening in Pattaya. And naturally the source of all the information is the same old one. Somehow we always find out about what is going on at an early stage. The trick is to have an observant personality and not be afraid to talk to people.
1st January 2016: News about Terminal 21 Pattaya. Thanks to the CEO of Kingdom Property, currently developing Southpoint on Pratumnak, we have the exact location of the new shopping complex in Pattaya.
I did not know this. Thanks to Mark we also have the name of the adjacent hotel, it will be a 500-room Centrepoint hotel.
I also did not know the name of the hotel. Thanks for sharing the information. Of course this is all very good news for Pattaya.
18 February 2016:
Terminal 21 Pattaya will start construction by the end of February 2016. This is very surprising news. Other malls are often talked about for years before they finally pull themselves together and get to work.
Central Festival Pattaya Beach totally changed the face of Pattaya when it opened 23 January 2009. Now history is about to repeat itself and Pattaya will get a second major attraction. I never expected things to move this fast. This is wonderful news for Pattaya.
A large new mall in Pattaya will have a dramatic impact on the future development the city. These huge malls change everything, just look at the developments taking place in KL and Singapore. Further investments will follow each other in rapid succession.
When a huge amount of money is injected into the local economy in this way there will be obvious side effects.
A new mega mall is actually more important than a fast rail connection to Bangkok.
Before we had a choice between Central Festival @ Beach and Central Festival @ Beach – actually we only had one place to go.
It is not just good news, it is extremely good news for Pattaya. I am happy on Pattaya's behalf. I want to see the city prosper, attracting both new businesses, new families and new tourists.
I know that most citizens in Pattaya don't care about anything unless there is some kind of personal financial reward.
I know, it is a new concept to love your city, to get engaged in something if there is no personal profit. I can inform you that it is a good feeling to care about something without expecting anything in return.
It is actually allowed to be happy on someone else's behalf, it is a very good feeling.
I would say the tide is turning. There is room for optimism. There's room for growth, there is room for opportunity.
Ask yourself one question: How many is saying this?
I would say only one: The Guru. Pattaya's own Guru. The guardian of the city.
3 June 2016
Want more information? Contact us on FACEBOOK