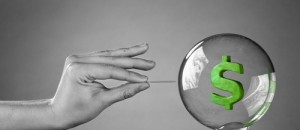 To all developers: It is time to pull out of the residential property market now. The situation is much worse than I anticipated. Much much worse. I am not joking. I have new information that strongly support the position I take. Read this article and judge for yourself. And it is not just the residential market in Pattaya that is in trouble, it is spreading to Bangkok also. It is getting serious.
On 20 June 2013 I went to the Centric Sea Pattaya sales office at 6 o'clock in the morning expecting to see people waiting in line in order to book a condo, waiting impatiently for the sales office to open at 9 o'clock. There was not even a single person waiting and that surprised me. If I intended to purchase a unit I would certainly come early and stand in line, waiting a few hours would not bother me.
Then I was off to Bangkok to follow the events on the first floor at Siam Paragon where SC Asset was having an exhibition and launching three new projects simultaneously, Centric Sea Pattaya, Centric Ari Station and Centric Huay Khwang.
Paragon opened at 10 o'clock and I was there. Again, I was expecting to see hordes of people eagerly waiting to purchase their dream condo, to be one of the first in order to get the desired unit. I was expecting to see investors buying at a low price in order to resell.
I did not see hordes of people, I did not see any investors. I saw a lot of sales personnel walking around and only 4 or 5 potential customers. I stayed less than 10 minutes and then I left feeling dissapointed and in shock.
I left for Nonthaburi to check out the MRT Blue Line Extension, going up there always cheers me up. I have lots of stories from Nonthaburi, hopefully I can share some of them with you another time. At 7 o'clock in the evening I returned to Siam Paragon and SC Asset's exhibition to check out the latest news.
Judging by the sales numbers on the first day of the exhibition, Centric Huay Khwang is in trouble. Only very few units was sold, personally I was in shock to see such low numbers.
The 44-storey Tower A in Centric Sea Pattaya has not been released for sale and the reason for that is obvious. It is simply due to an overbuilt market, a weak market where the investors have lost faith. If you have read my previous reports you will understand what is going on at the moment.
I knew that the market was weak, I knew about the oversupply of condos, yet I expected Centric Sea Pattaya to sell out quickly due to the good central location. In Pattaya we only have very few inner city high rise condominium developments, Waterfront Residences, The Base Central Pattaya and Centric Sea Pattaya. I thought this was a unique product for the same reasons I believe The Base Central Pattaya is a good investment. I don't count the projects in Wong Amat as being inner city developments despite the fact that Wong Amat is rather close to the city center.
My assumption was wrong, judging by the sales numbers on the first day of the launch, Centric Sea Pattaya did not perform as well as expected. It was a shock for me to find that Tower A has been withheld from the market.
Secondly, it was a shock for me to se that only the units facing the sea in the 32-storey Tower B was performing well. And the units in the 7-storey building C was not doing good on the first day, I believe only a couple of units were sold in that building.
Published 21 June 2013
The photos were taken 20 June 2013
This is the sales numbers for Centric Sea Pattaya Building B. It looks like the units on floor 18, 19, 30 and 31 have been either withheld or sold to the same investor. The part of the Tower facing south and east have only sold 15 units disregarding floor 18, 19, 30 and 31. The part of the Tower facing west (sea view) have good sales numbers, 112 units sold disregarding the four floors mentioned above. The time is 7 o'clock in the evening on the first day.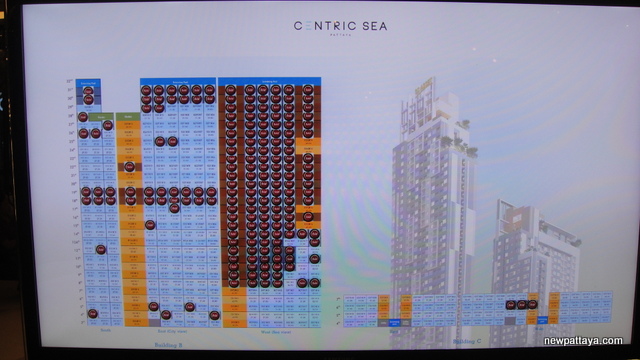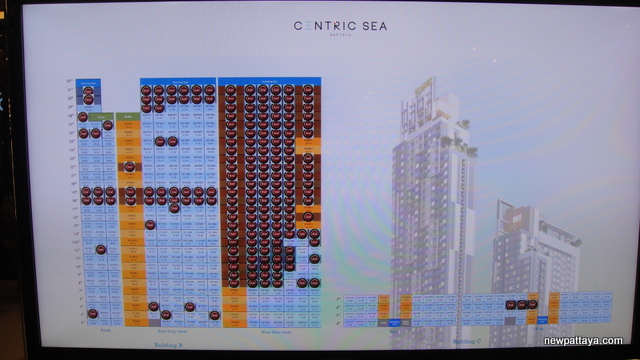 Centric Ratchada-Huai Khwang is not selling satisfactorily. Units on certain floors have been withheld for a roadshow in Beijing in August.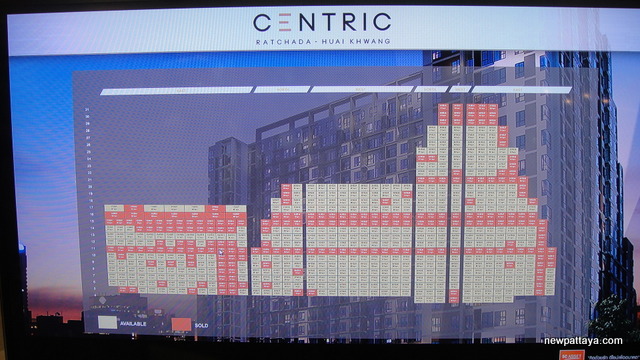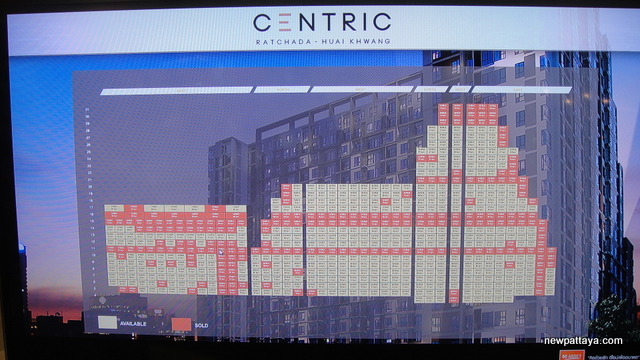 Centric Ari Station is performing slightly better than the two other projects.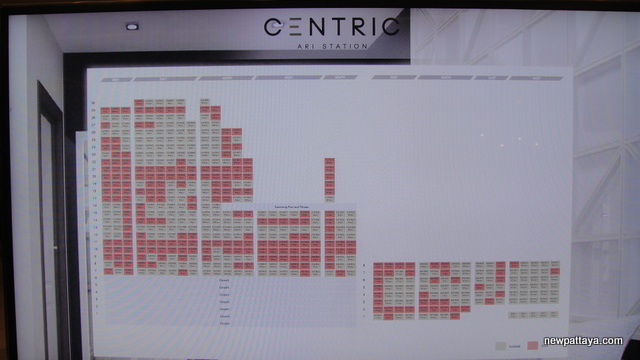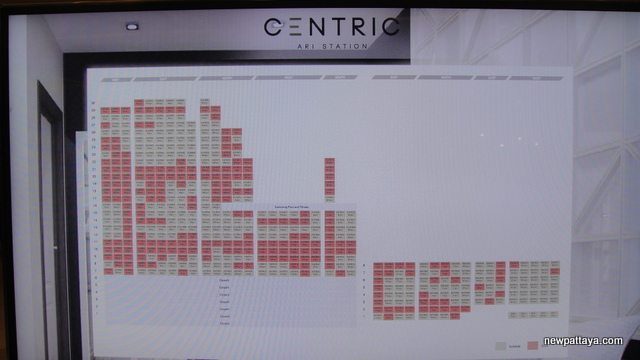 Very quiet at SC Asset's exhibition in Siam Paragon on 20 June 2013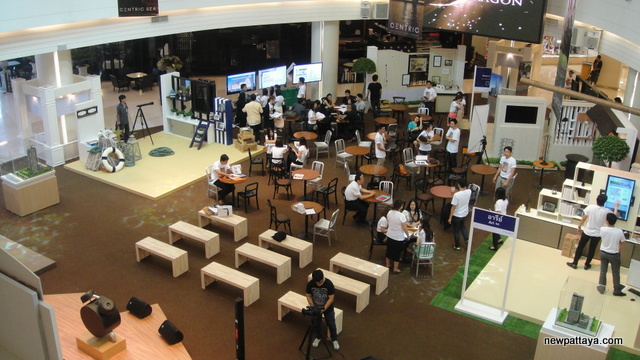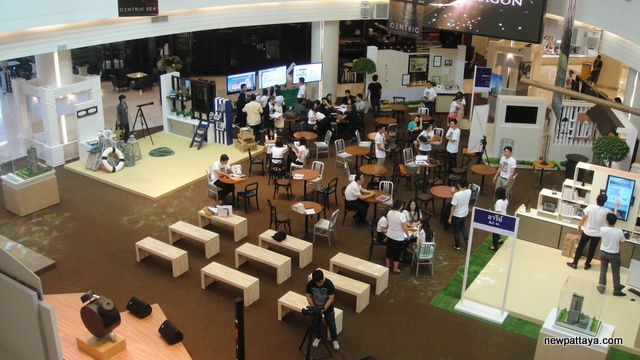 Where are the customers? I see none. The time is 10 o'clock on 20 June 2013. There is supposed to be a crowd.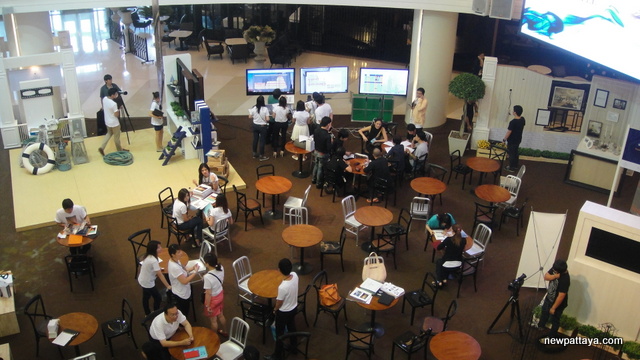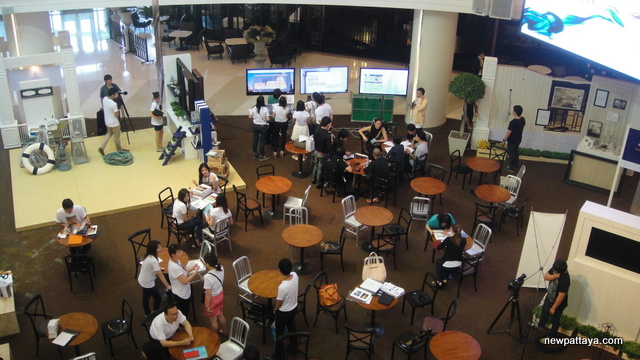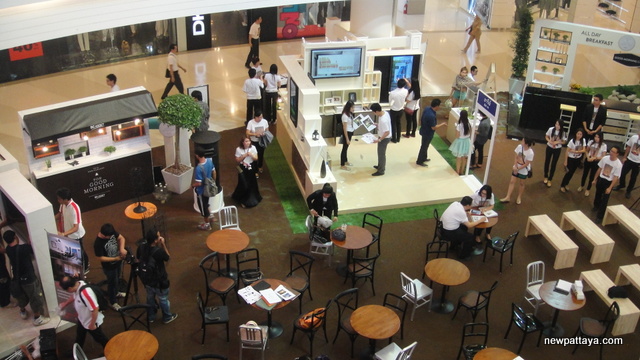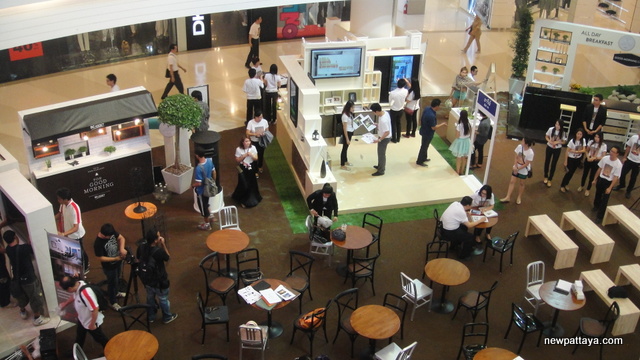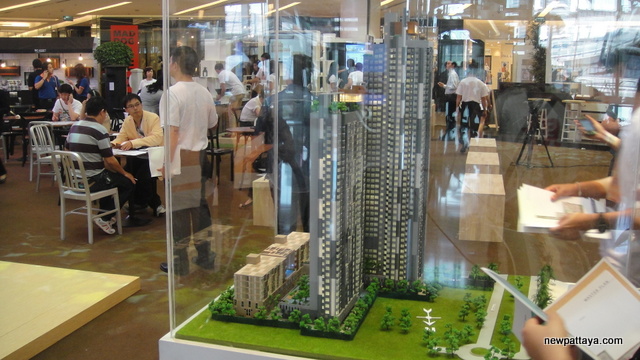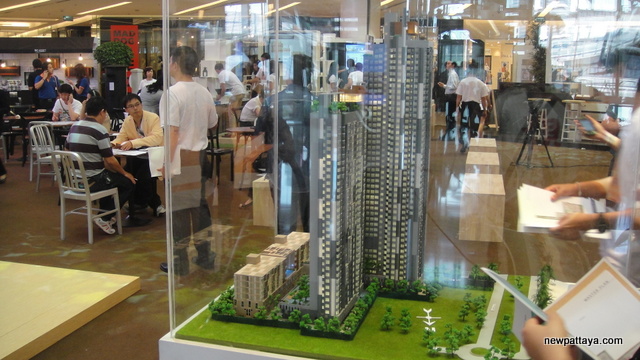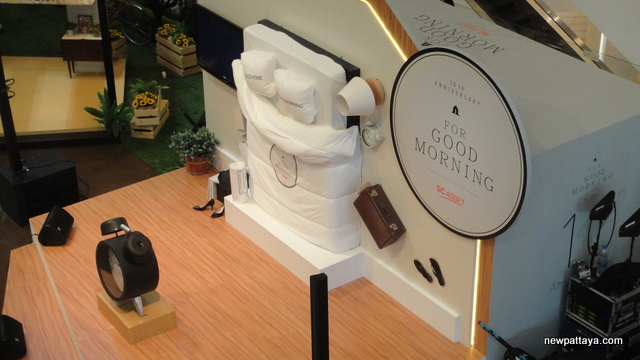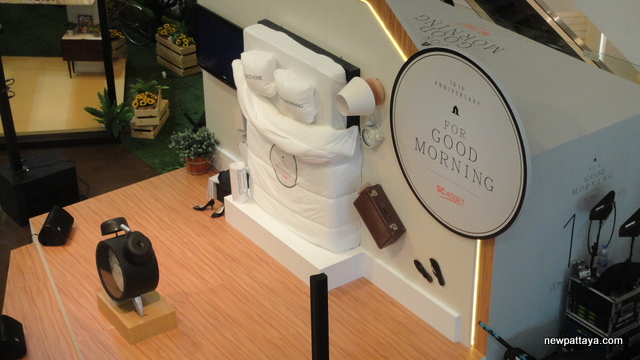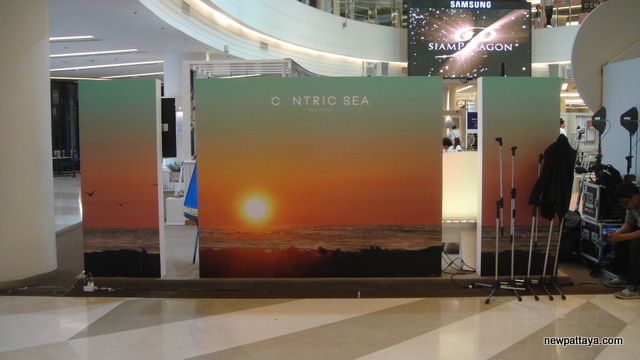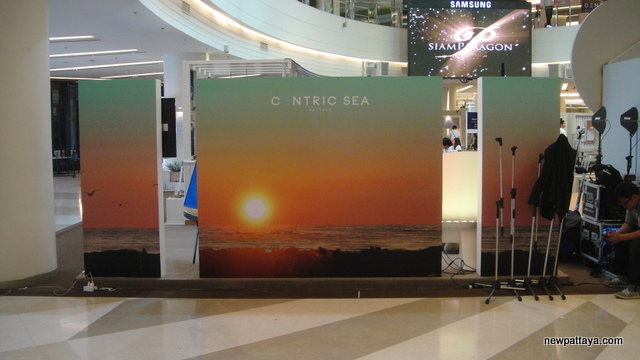 Pattaya's Property Bubble Bursting
Part 2
15 May 2013

Part 3
26 May 2013

Part 4
12 June 2013

Part 5
21 June 2013

Part 6
24 June 2013

Part 7
15 August 2013

 Part 8
28 August 2013

Part 9
15 September 2013

Part 10
7 October 2013

 Part 11
12 October 2013

Part 12
12 November 2013

Part 13
19 December 2013

Part 14
29 December 2013

Part 15
9 June 2014

Part 16
26 July 2014

Part 17
9 August 2014

Part 18
12 December 2014

Part 19
22 February 2015

Part 20
7 June 2015



Would you like to support this website? Send funds to us using PayPal, send to secondtouch@hotmail.com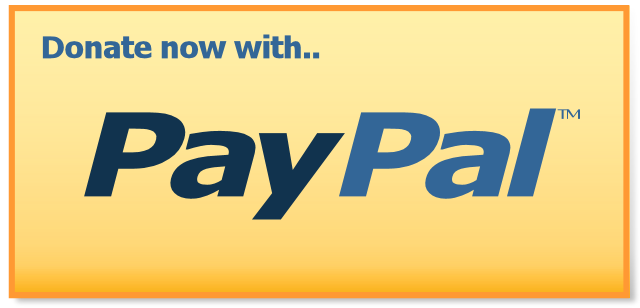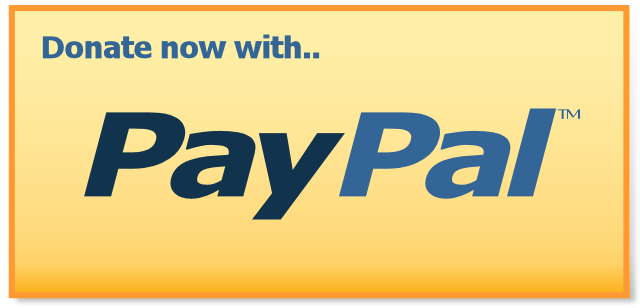 Want more information?