Thepprasit Road is becoming a more interesting place in 2013. A brand new Mega Market called Ratanakorn Market Center Thepprasit opened 30 march 2013. It is situated next to the new Thepprasit Theater and Film Studio and there are hundreds of stalls and shops selling all sorts of things. It is not nearly as charming as Asiatique The Riverfront in Bangkok but they are selling the same kind of things and furthermore there is a thai style market where you can buy seafood, fruit and vegetables. Ratanakorn Market Thepprasit is a competitor to Thepprasit Night Market also known as Thepprasit Weekend Market.
Ratanakorn was supposed to build a villa project called The Greenery at this location but this was a project that apparently did not happen and instead we will get Ratanakorn Mega Market on Thepprasit road. Strangely Ratanakorn does not seem to be affected by projects having problems, they just keep launching new projects.
Published 1 April 2013.
The photos were taken on 27 march 2013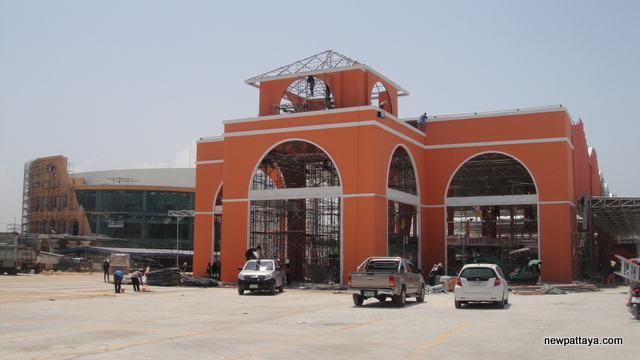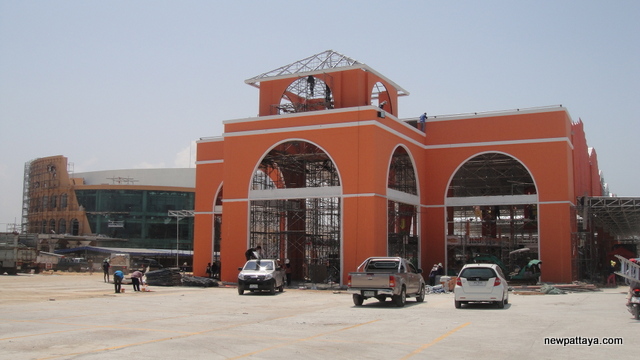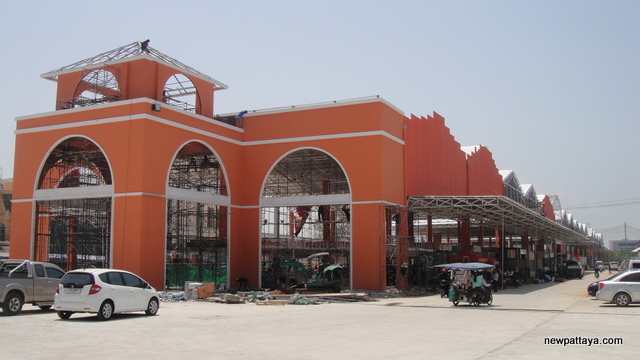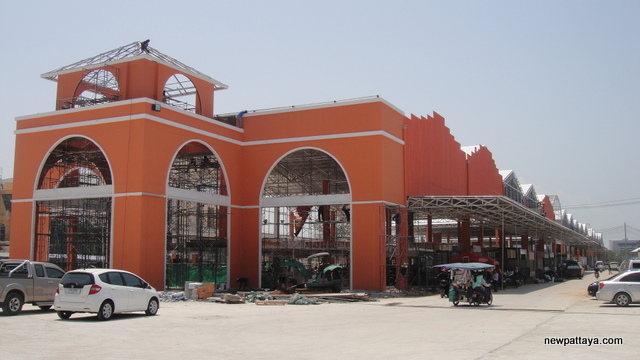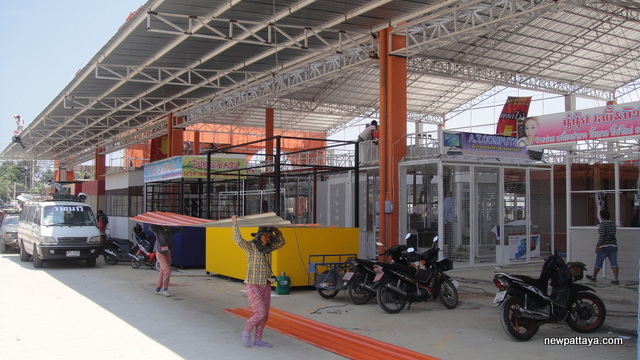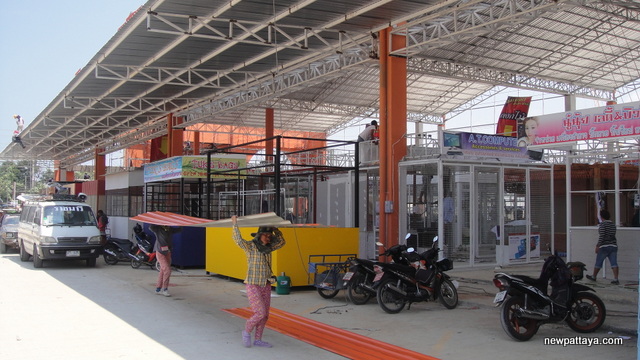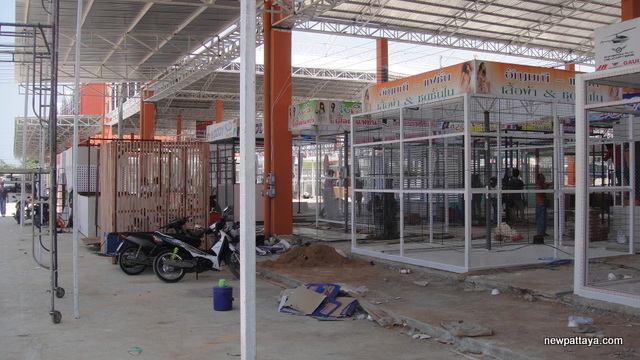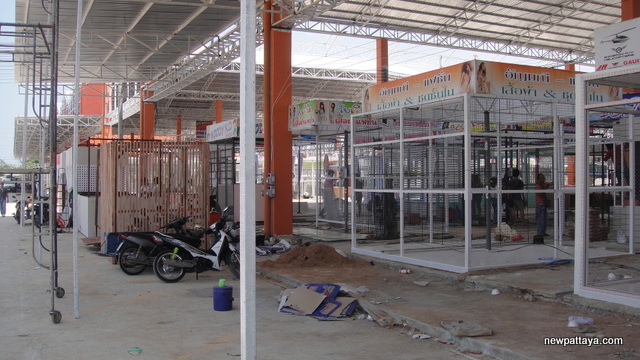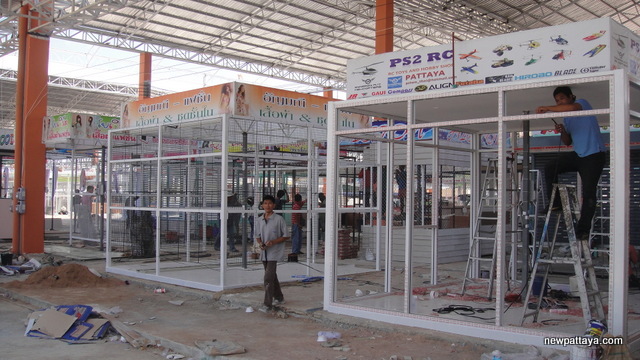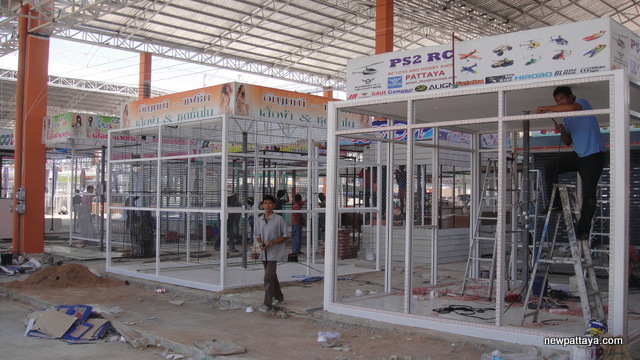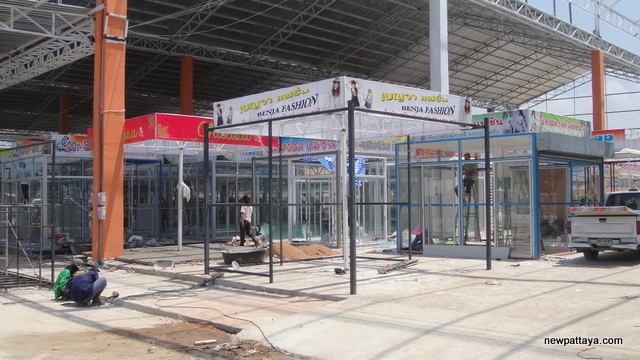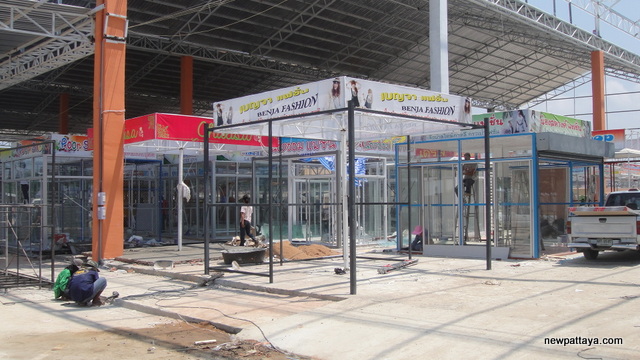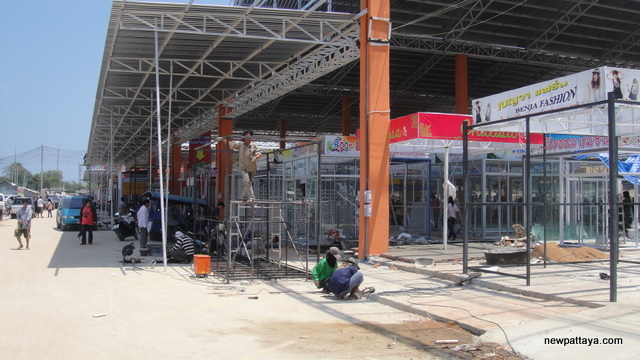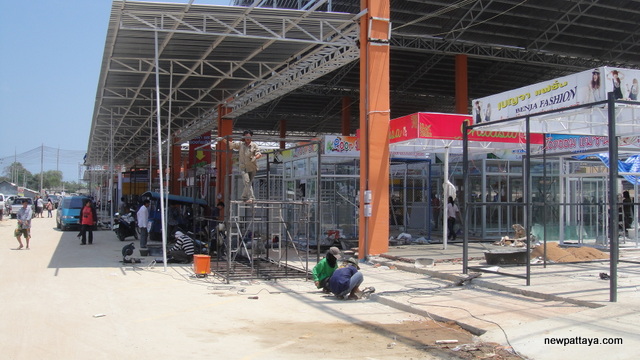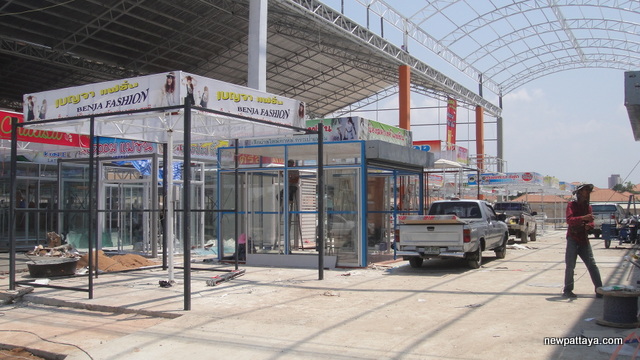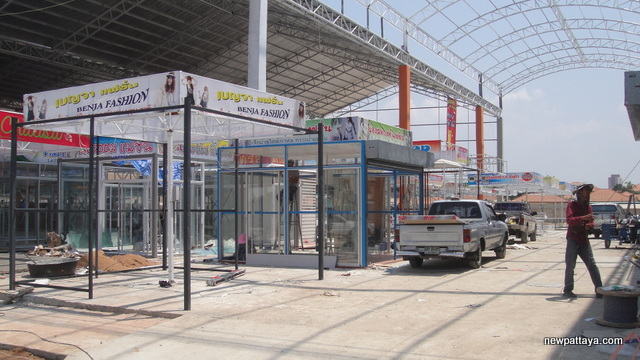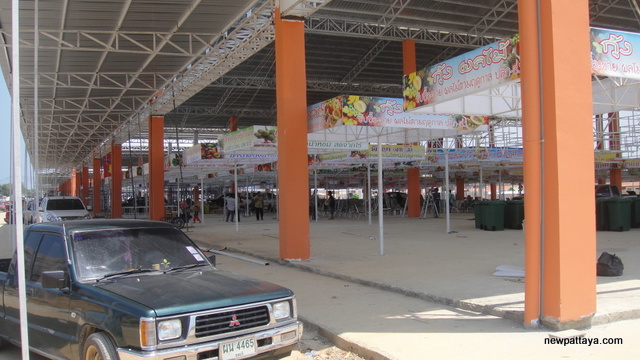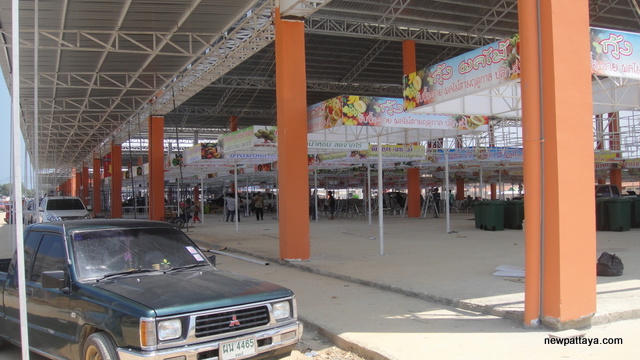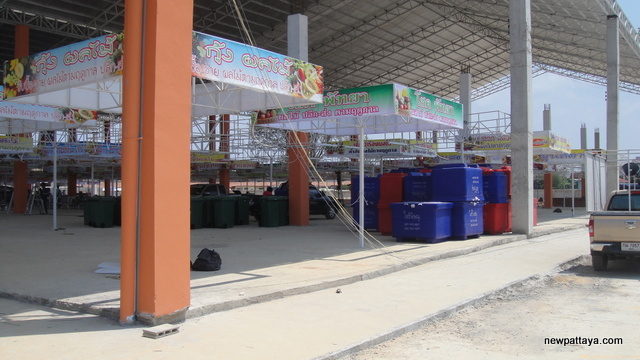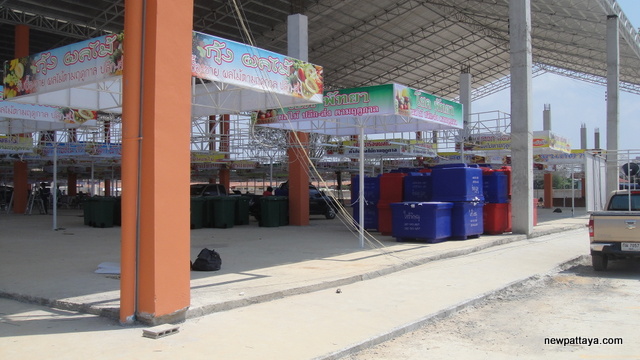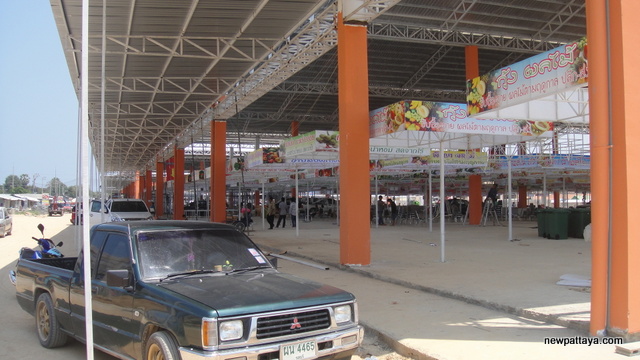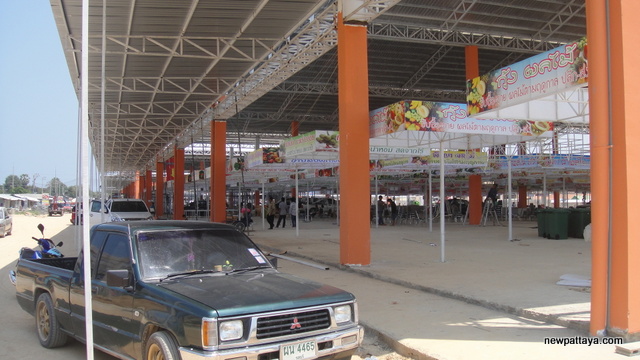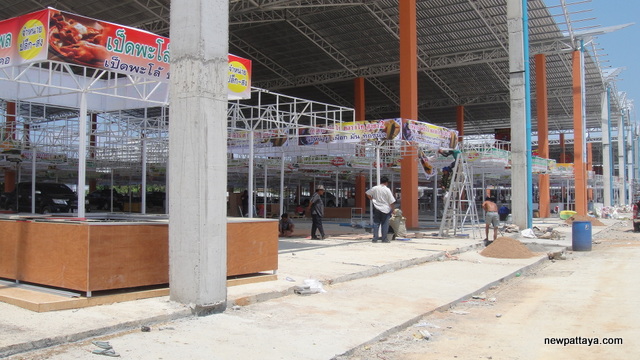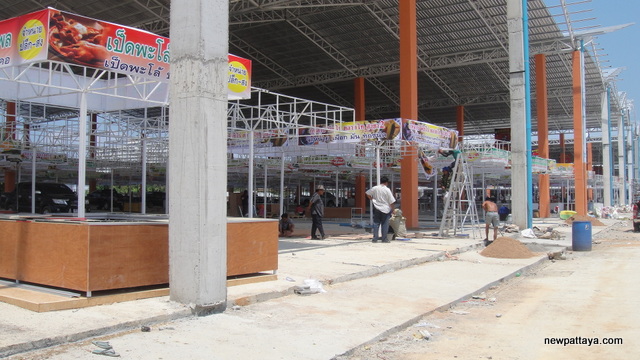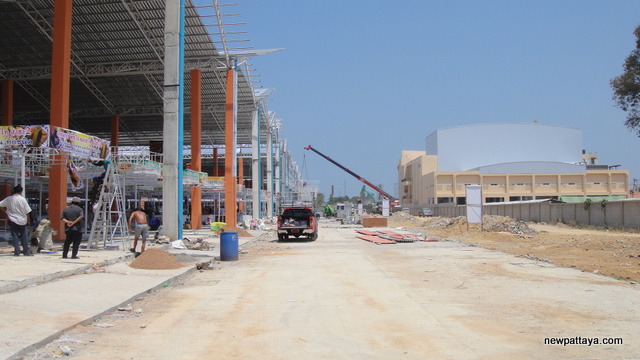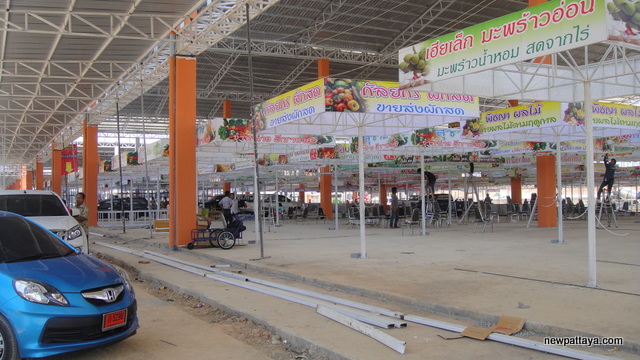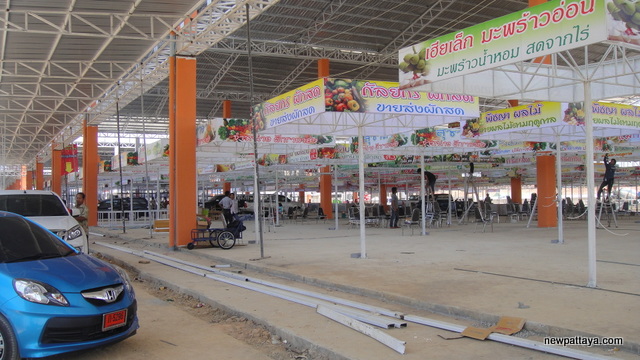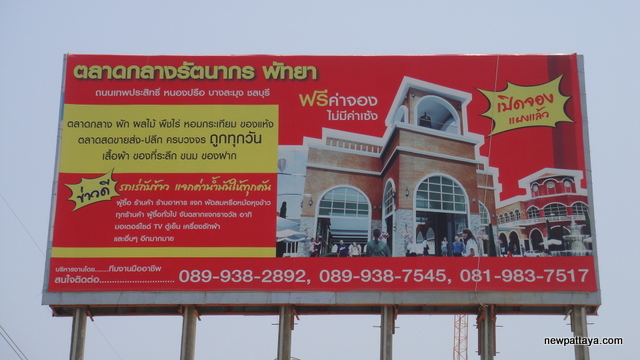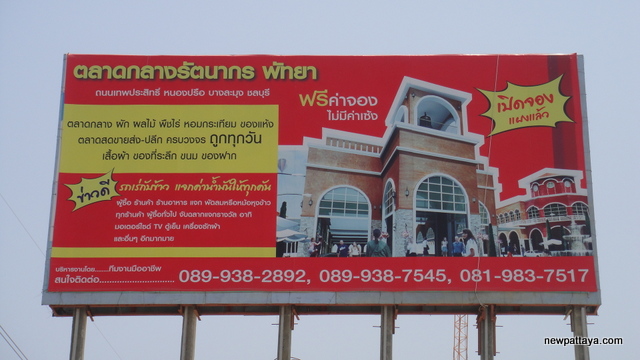 Greenery. This was the villa project that was supposed to be at this location. It is kind of scary that there is somebody around that apparently knows almost everything. This is the sales office, it was never completed and now it has been demolished. The picture was taken 16 november 2012.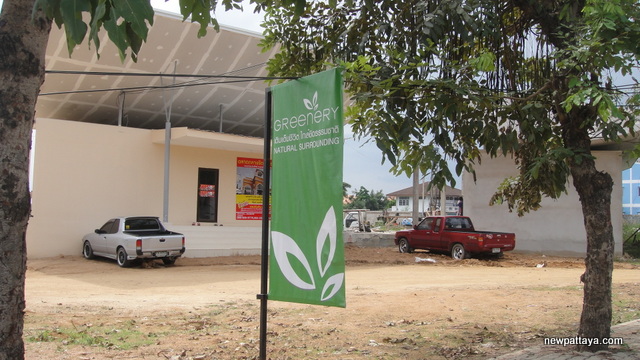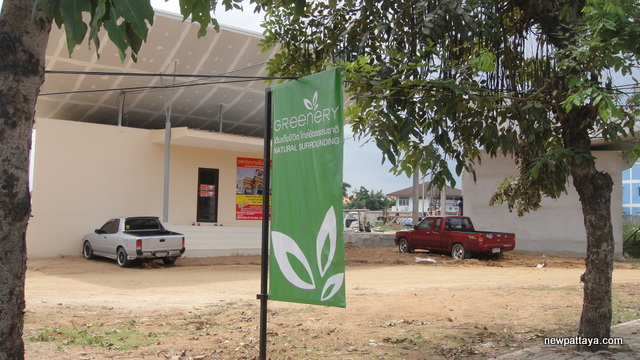 Would you like to support this website? Send funds to us using PayPal, send to secondtouch@hotmail.com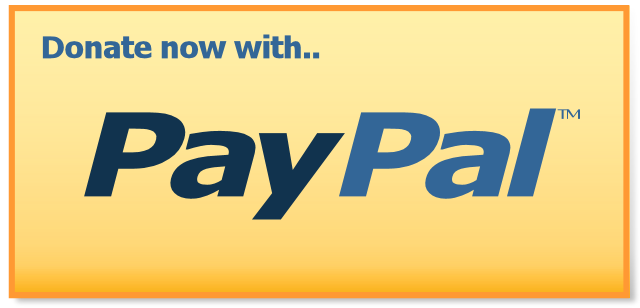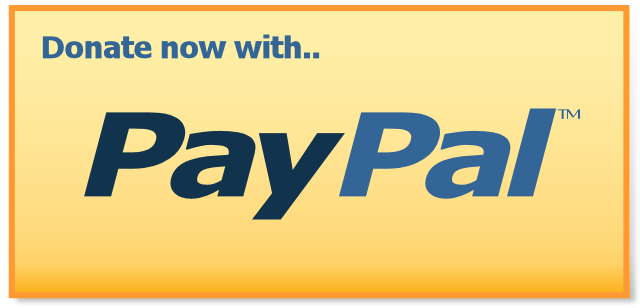 Want more information?