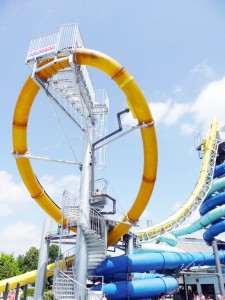 Ramayana Water Park is currently under construction somewhere near Na Jomtien, Bang Saray or Sattahip. The big question that nobody seems to be able to or willing to answer is where. Where is the exact location of the largest water park in South East Asia? I have emailed Ramayana Water Park and not gotten an answer. On their website they say "somewhere in Na Jomtien" – they are clearly trying to hide the location. I have searched articles, newspapers, reports, journals and internet and I did not find the location.
But they are hiding it from the wrong guy. The more they try to hide it the more determined I get in trying to find it. When something like this comes up I see it as a fun challenge – knowing it will be an easy job for someone like me. Where others give up I step in and find the answers.
• Ramayana Water Park is on FACEBOOK
The guy at Pattayadays really got close to finding the answer, he was simply looking on the wrong side of the road.
My first thought when I saw the construction site was, "how in the world is it possible for this 160.000 sqm project to get EIA approval in the most scenic landscape in Central Thailand?" I guess the answer is the usual one: this is Thailand. This project will definitely have an impact on the environment.
Ramayana Water Park is located right next to Silverlake and the whole area will loose some of its unspoiled charm by placing this enormous tourist attraction there. However I don't think the thais will shed a tear over that. A foreigner that enjoys the unspoiled nature might be sad over the choice of location. The road leading to Silverlake is already congested during the week ends – can you imagine the traffic chaos in 2013? Of all the places, why my favourite spot? The only comfort is knowing my daughter will love this new water park.
WhiteWater West Industries of Canada who have customers including Disney, Seaworld, Chimelong Water Park and the Beijing Water Cube will construct this 900 Million Baht water park. They have completed over 4000 projects worldwide.
Pattaya was chosen as studies showed that it is now Thailand's leading tourist destination with annual visitors of over 8.35 Million tourists. The water park will be very good for the economy and create many jobs for a lot of thais. It will attract a lot of tourists from all over the world and if the admission price is right many of the 15 – 20 million bangkokians will visit during the weekends. Good for all these people but not good for the environment and the water reservoir located right next to it.
The design and themes have been produced by Hassell Architects, an award winning Australian-Thai architectural firm who specializes in landscape design. Leading the team and project is the well known and respected water park expert Mr. Alan Mahony. JWS Construction Co., Ltd. is very busy at the construction site.
The water park will have the newest and most exciting waterslides available that will offer thrills for adults and teenagers and hours of fun for small children. The water park will also have many relaxing zones and attractions, international and local food & beverage plus live entertainment. This world class entertainment facility will offer a full day of fun and long lasting memories for families and friends. Some of the exciting rides and attractions are the Dual Wave Pool, The Vortex, Dueling Master Blasters, Aqualoop, and Rain Fortress, just to name a few.
Ramayana Water Park will join the many tourist attractions in the neighbourhood, including Silverlake and Khao Chi Chan, Wat Yansangwararam, Nong Nooch Garden, Underwater World, the Floating Market, the Alangkarn Show, the Dinosaur Adventure and Thai Elephant Thepprasit Trekking. Not to forget the Cartoon Network Amazone water park under construction that is located only 6 kilometers away that will open at about the same time. Yes, as unbelievable as it sounds Pattaya will get two new very large water parks in 2013. Nicky's Gay Thailand also has some information on the subject. They went to Ramayana Water Parks office in Jomtien but the staff had no idea about the location…
– Who can you trust in this cold world? I have yet to meet such an individual….
Ramayana Water Park need not worry as the thais in general don't think much about environmental issues.
The water park will probably open in june 2013. (July 2014 still no progress, project probably put on hold)
• Ramayana Water Park is on FACEBOOK
Published 21 september 2012.
The photos were taken 2 April 2016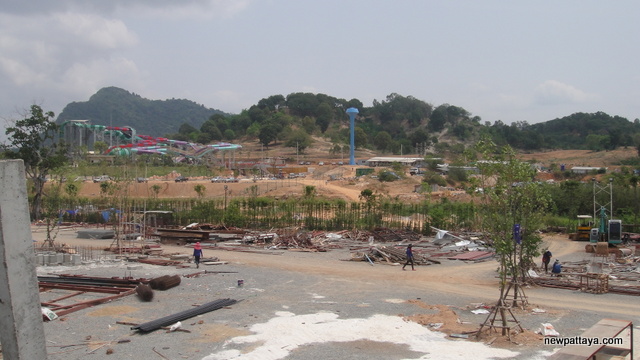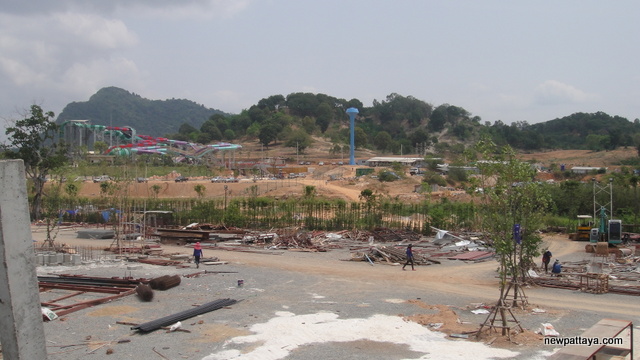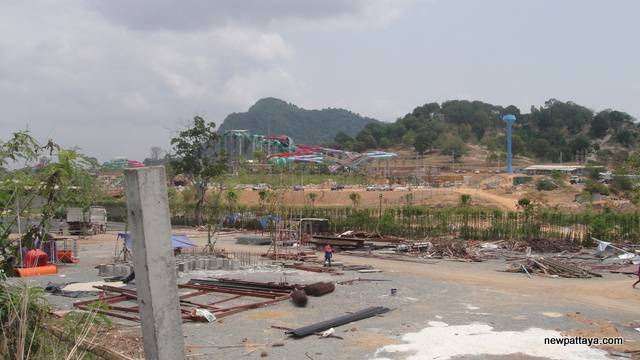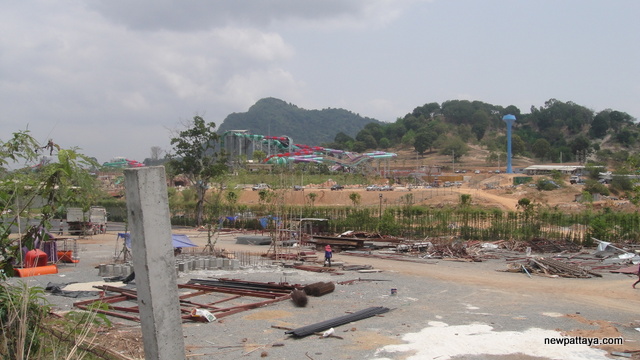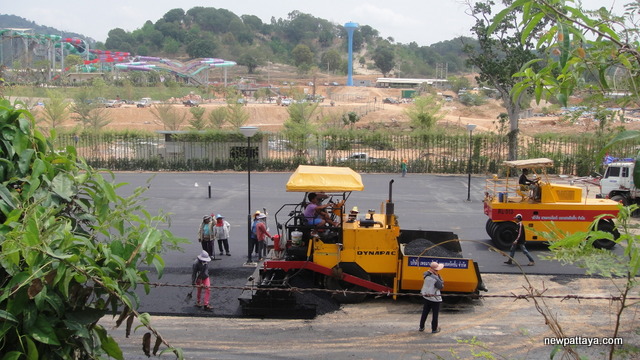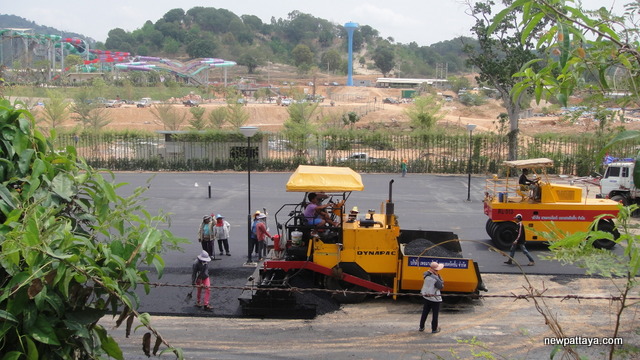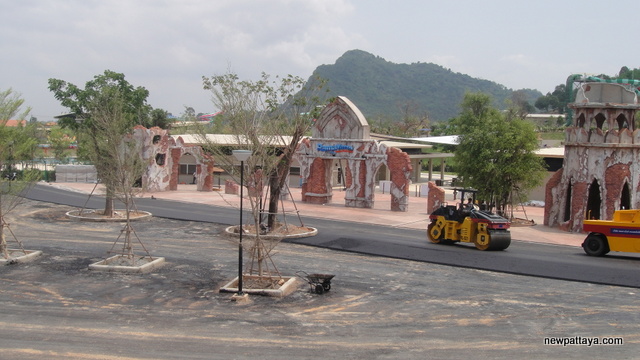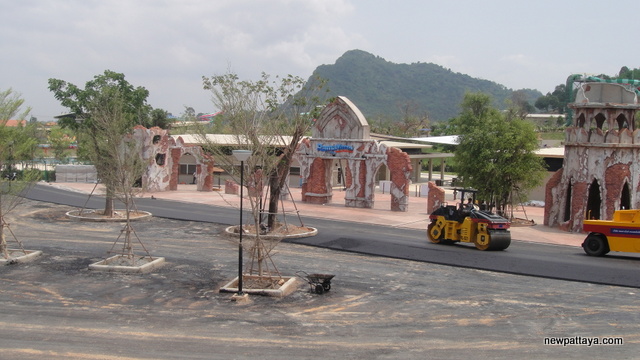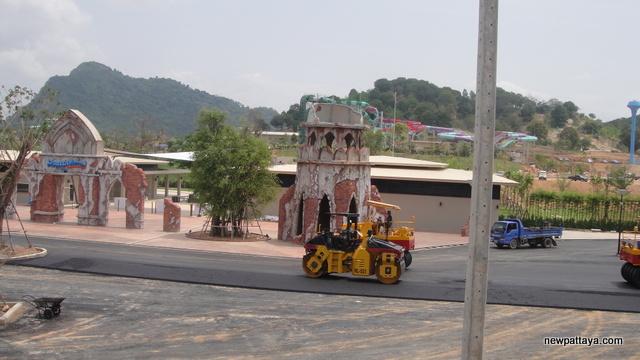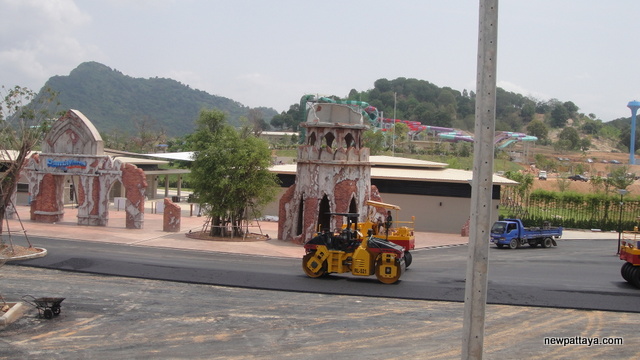 The photos were taken 26 January 2016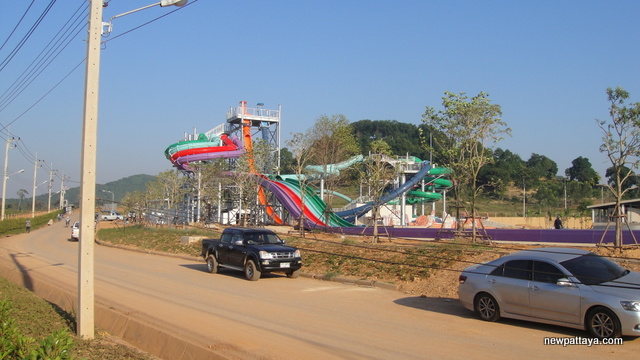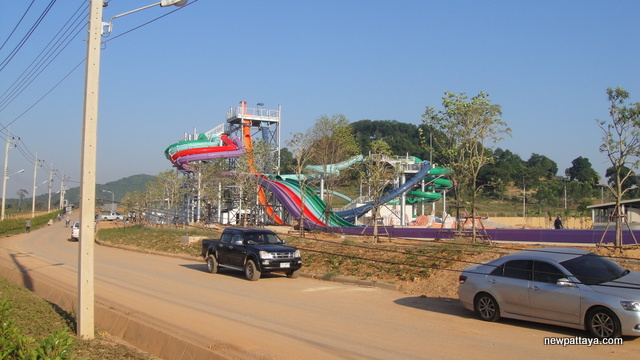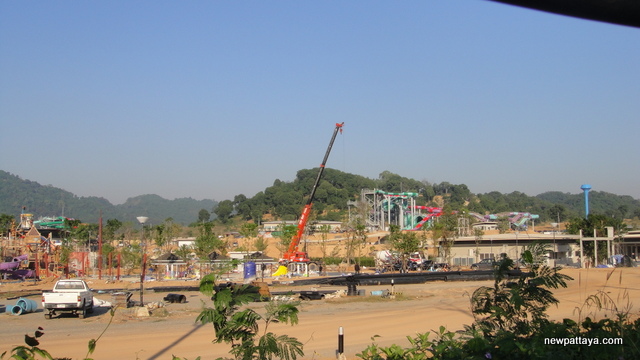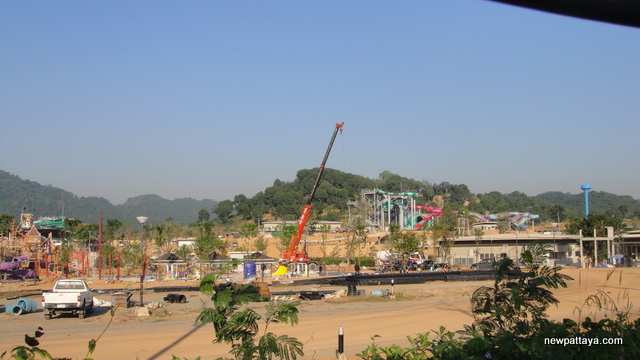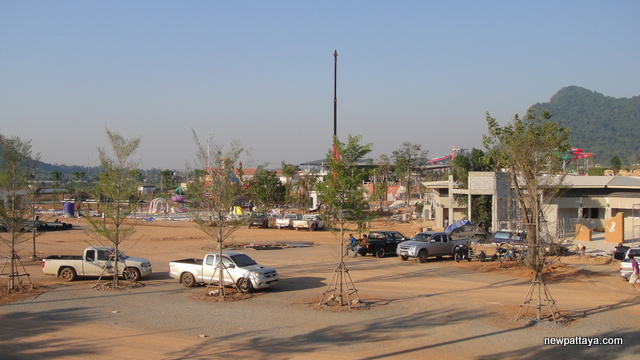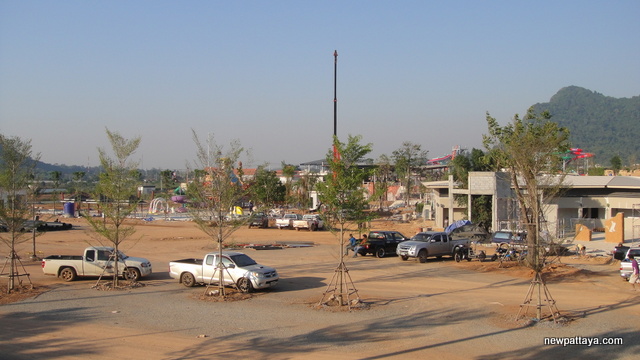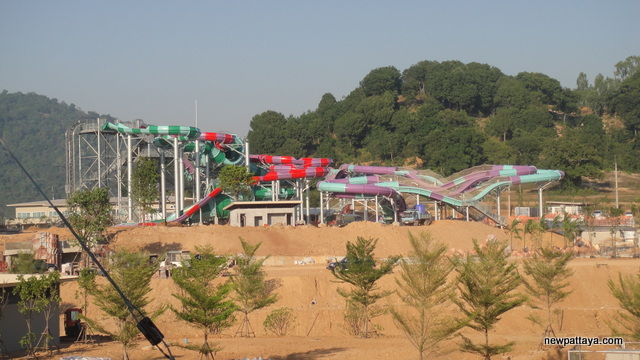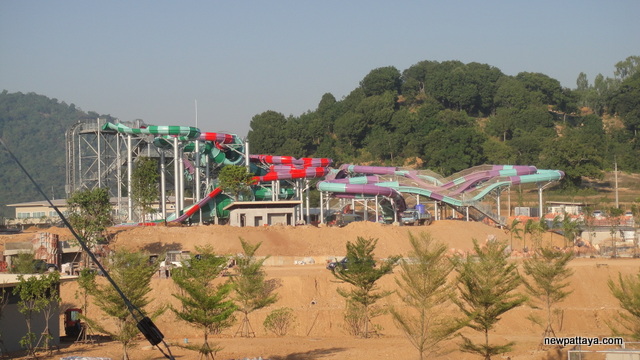 The photo was taken 30 October 2015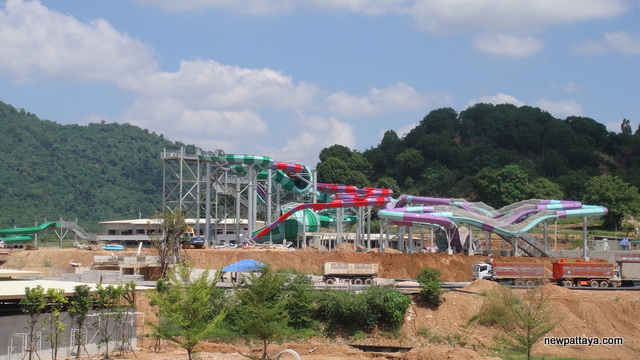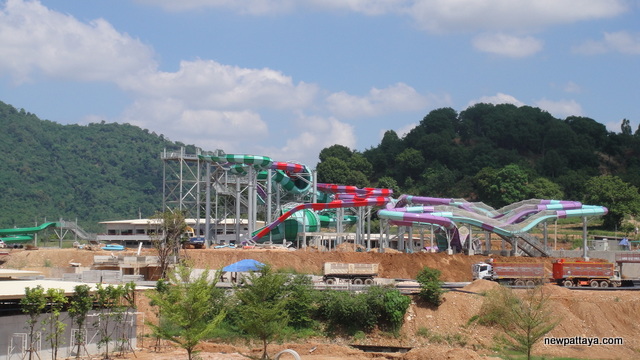 The photo was taken 30 June 2015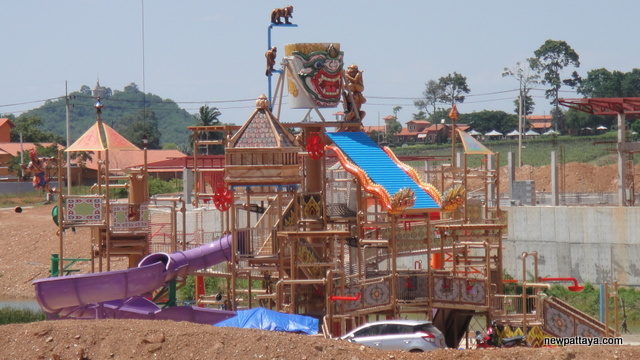 The photo was taken 31 May 2015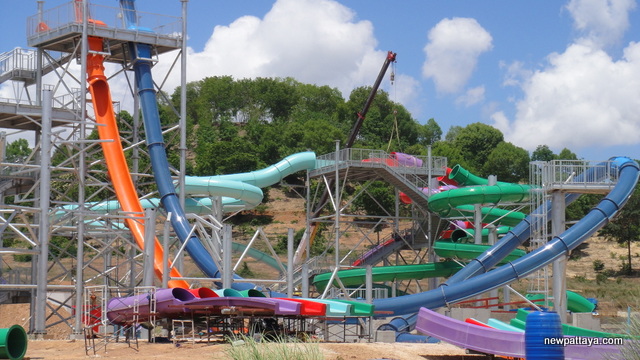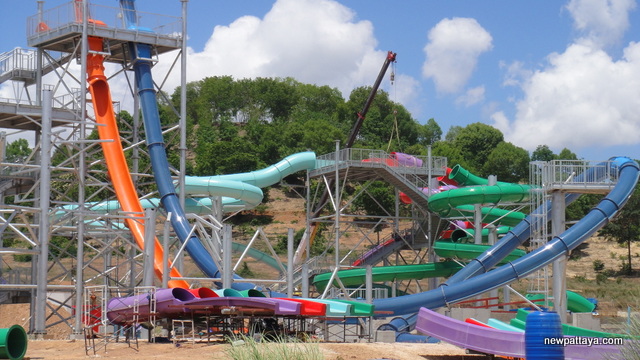 The photos were taken 29 April 2015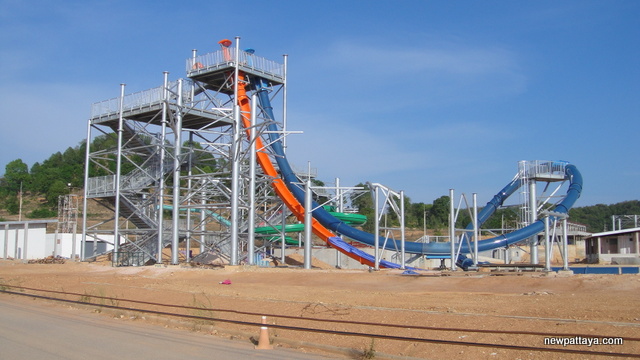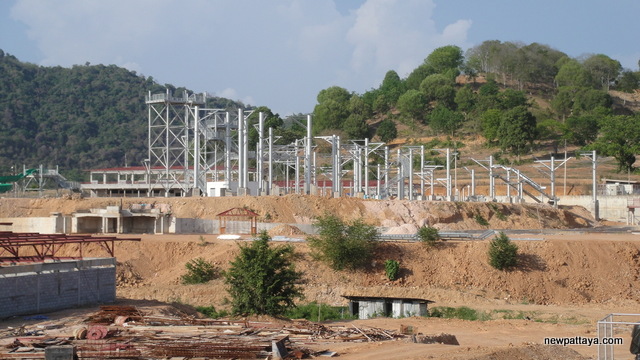 The photos were taken 2 April 2015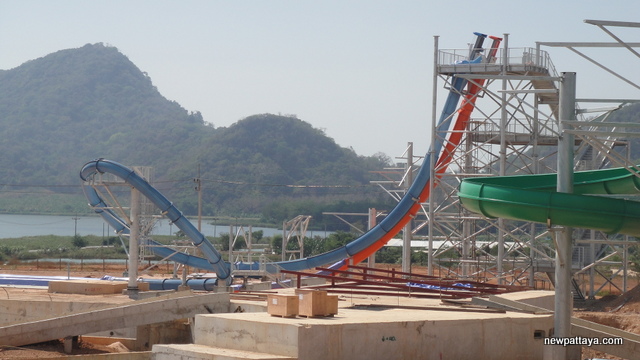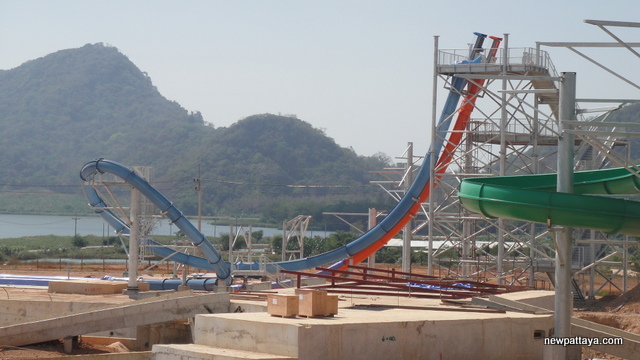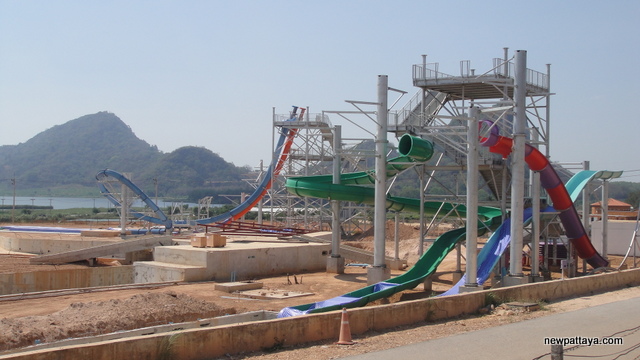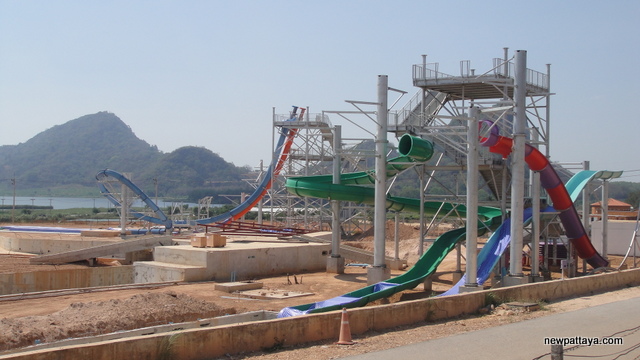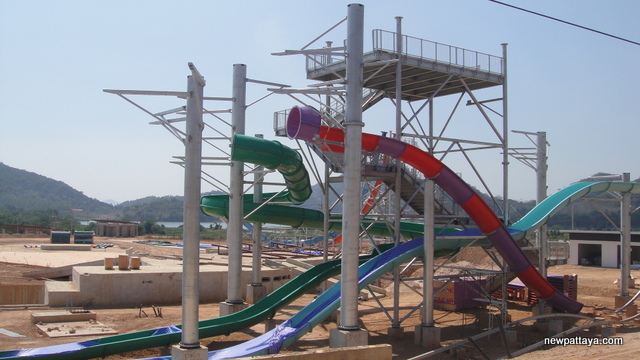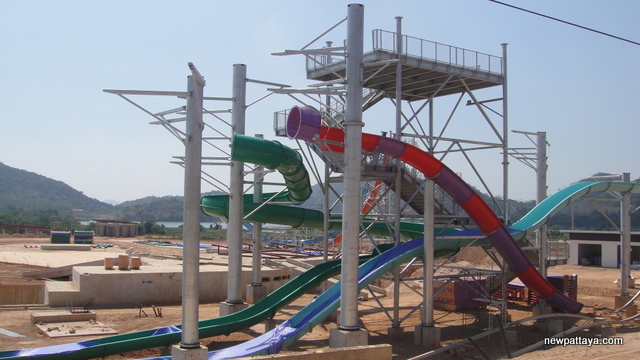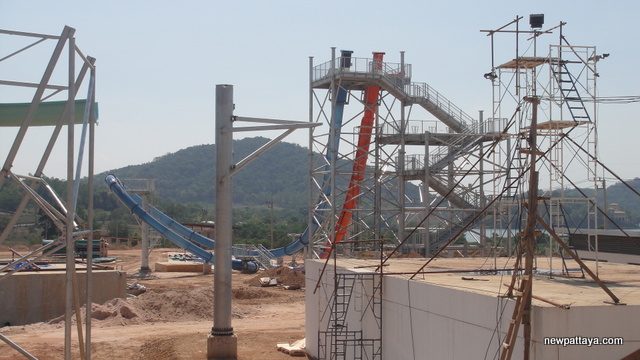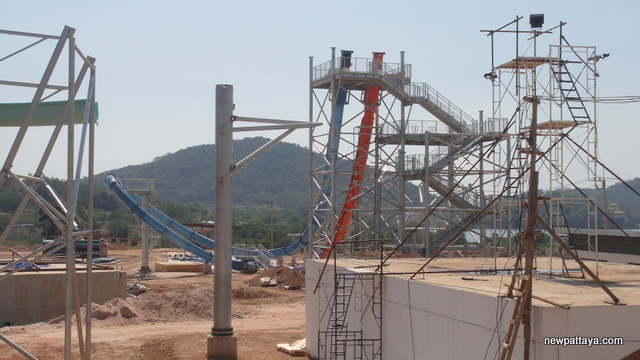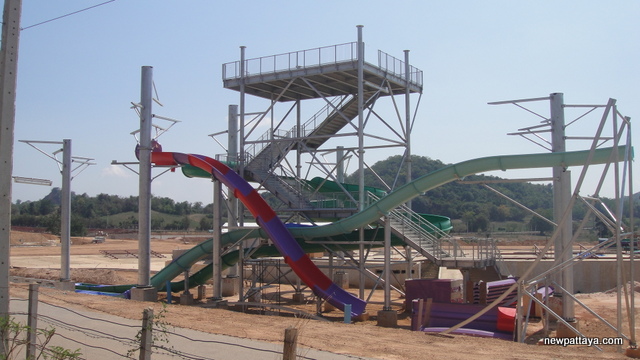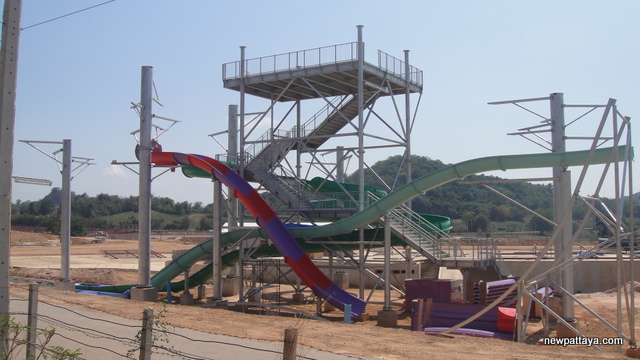 The photo was taken 13 November 2014
Ramayana Water Park is back in business. It ain't over until the fat lady sings and she hasn't sung yet. Shame on all those that draw hasty conclusions. I have not seen this much activity at the site during the last 3 years. Everything in this world is about MONEY. One way or another they may have gained access to some funds. Something has happened and the wheels are turning. I am turning into a believer.
There is no doubt that this is great news for Pattaya. Thank God there is activity at the site. In times of political chaos and madness we need some good news. I just wonder whether the Russian owners have heard about the proposed changes to the FBA.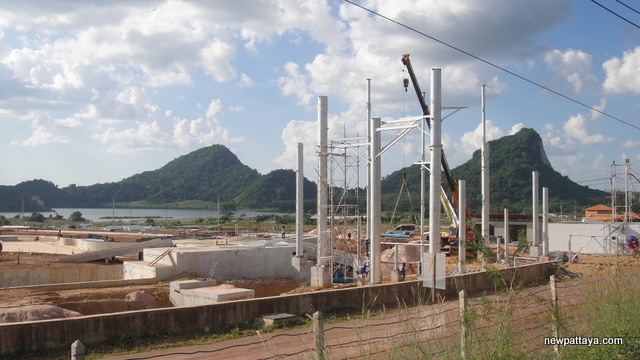 The photo was taken 29 June 2013
1 July 2013: I don't think Ramayana Water Park has been put on hold BUT not much has happened during the last year. If the current speed of construction continues it will take many years before the water park can open. I am not in a hurry, my daughter is still too young to enjoy it, but many others are waiting impatiently. My guess is that it will open in 2015, that suits me just fine. Perhaps it is wise to slow down construction, let's wait for the asian economies to grow stronger.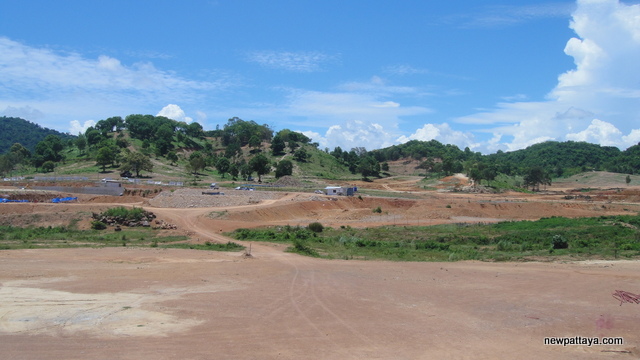 18 April 2013: Sibirskoe Zoloto Co., Ltd., Pardon me, but it seems there are russian investors involved in Ramayana Water Park.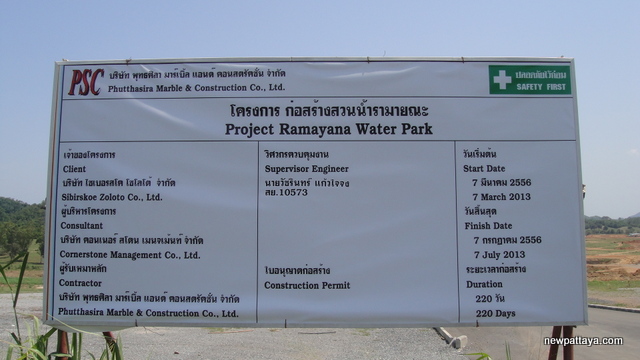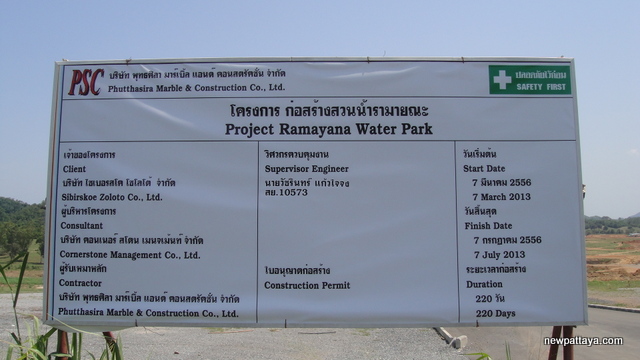 The photos were taken 23 September 2012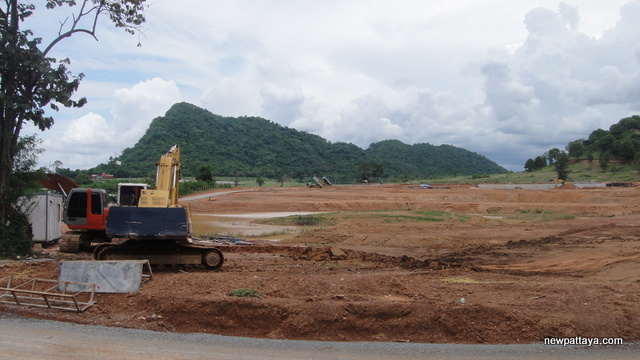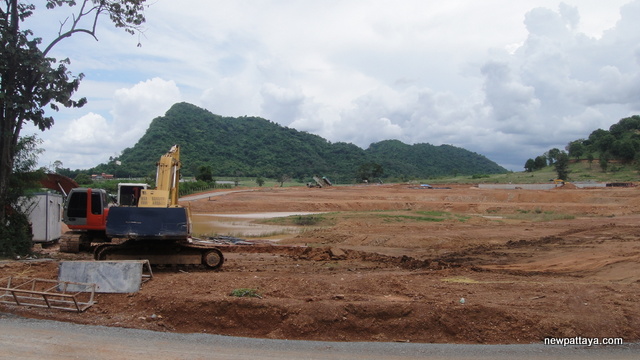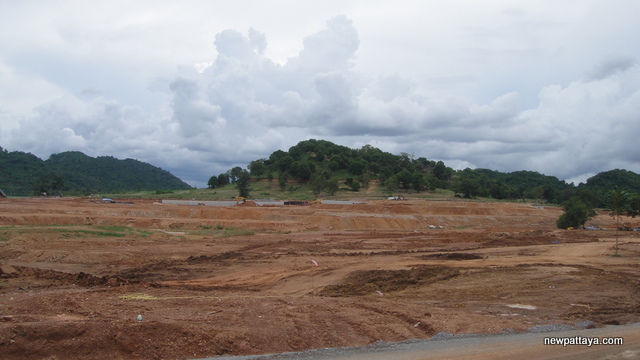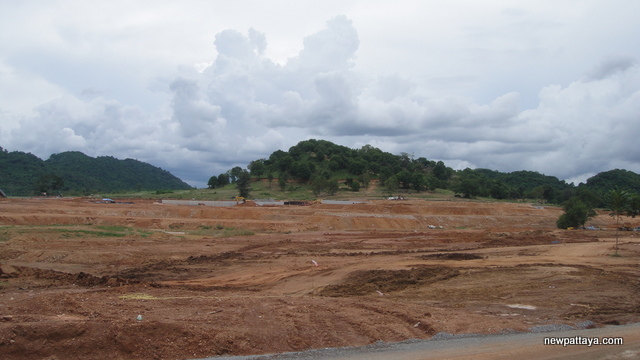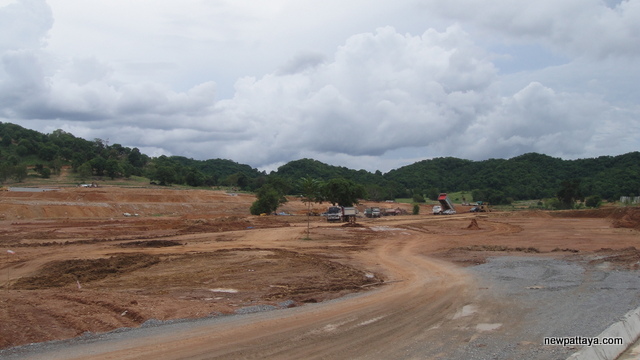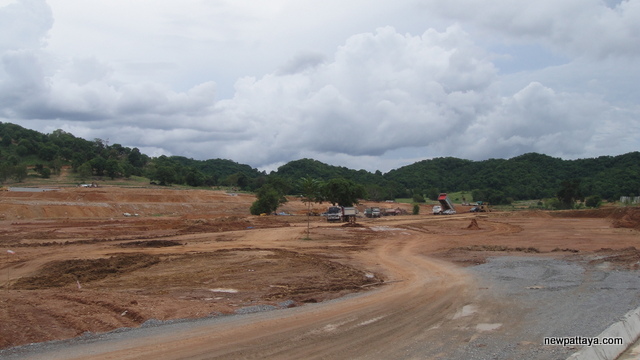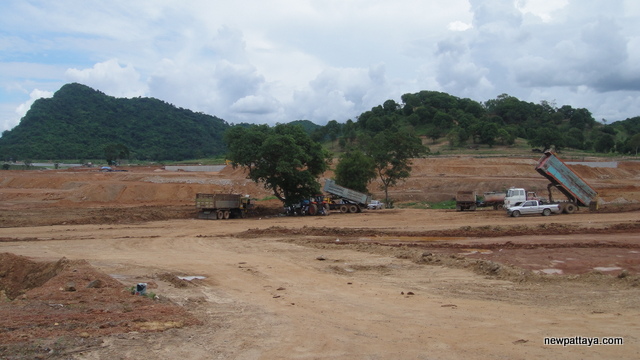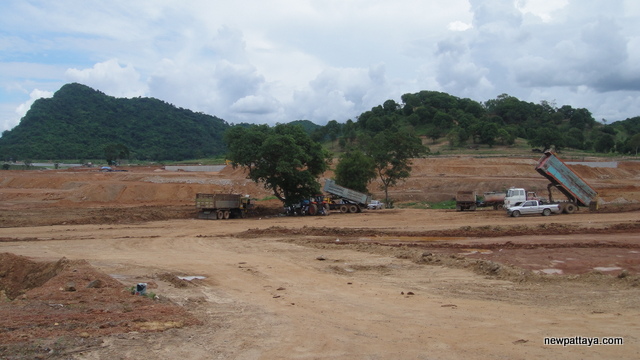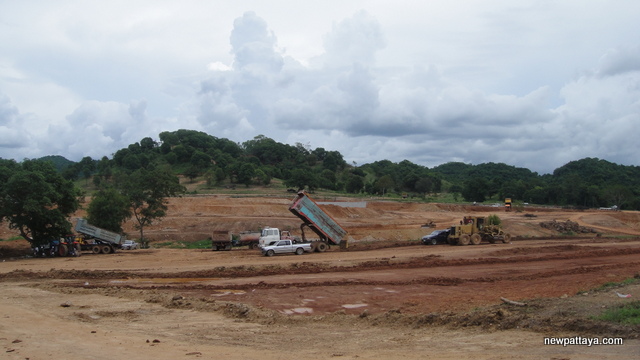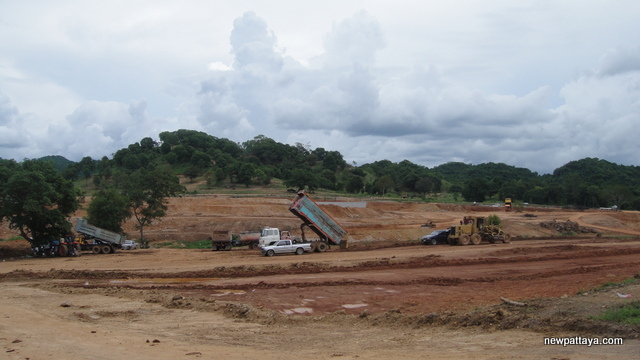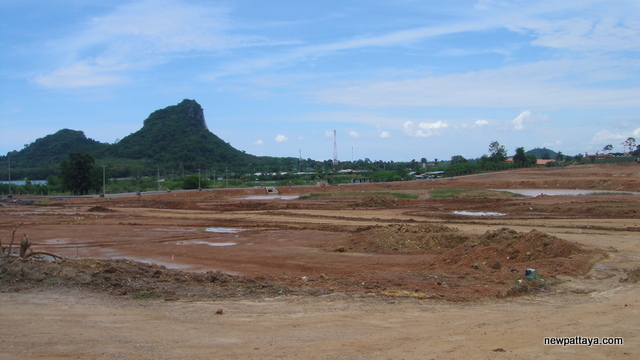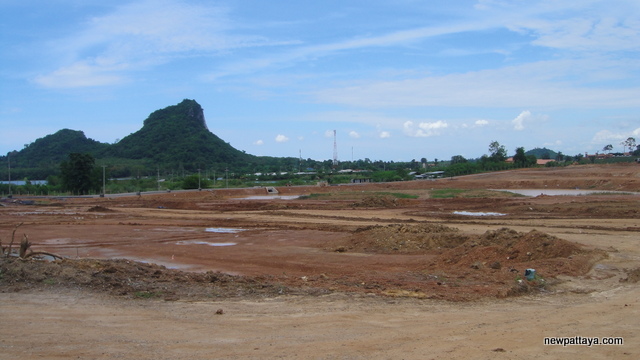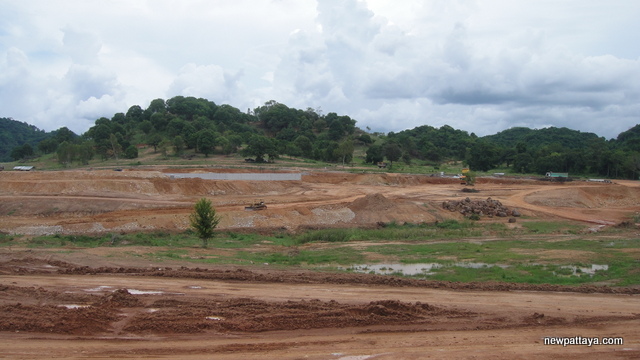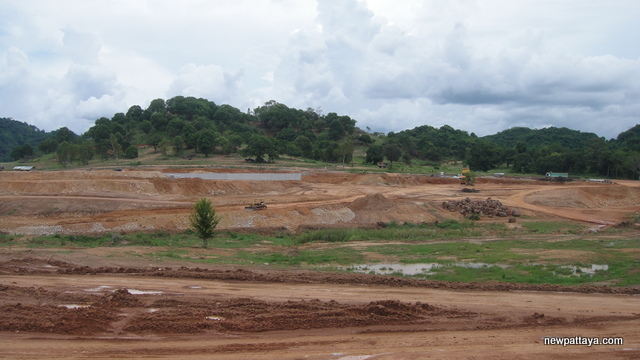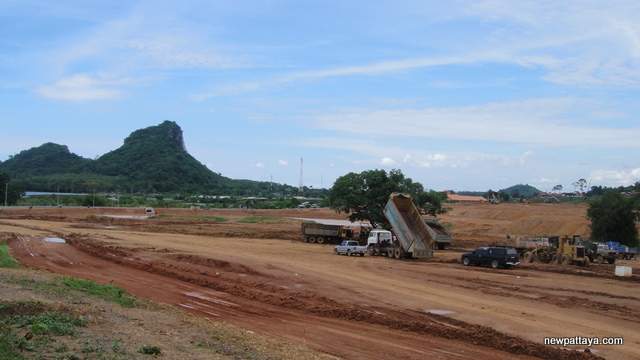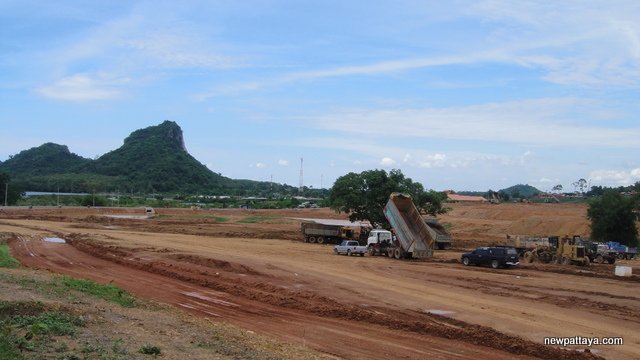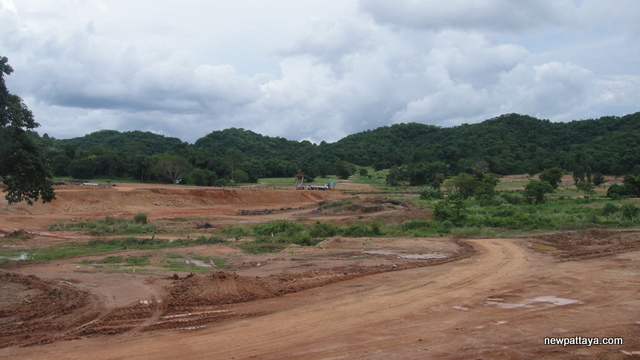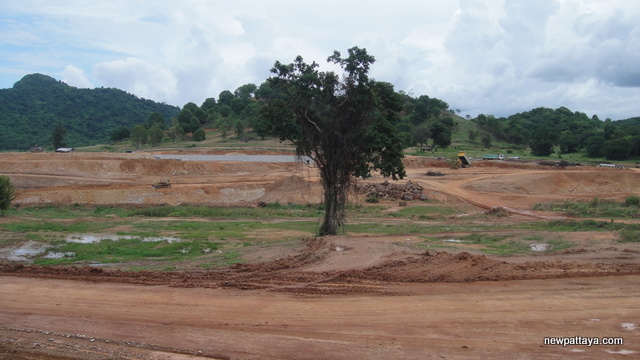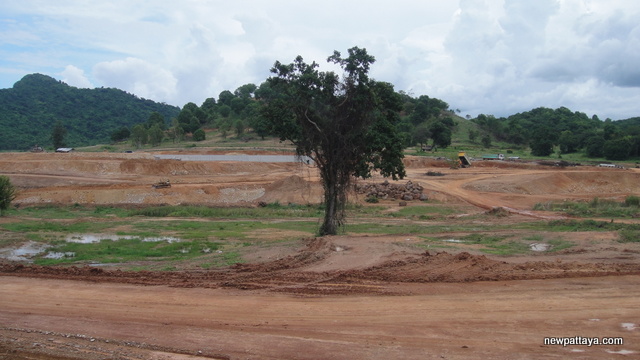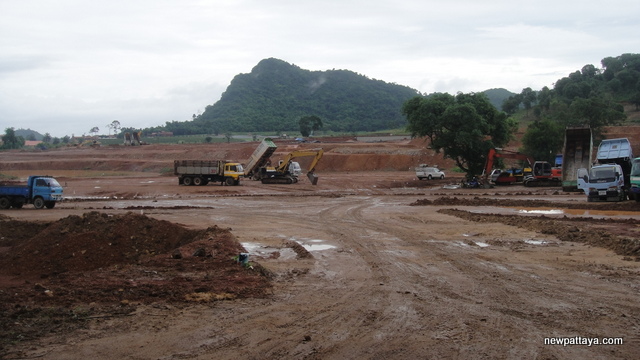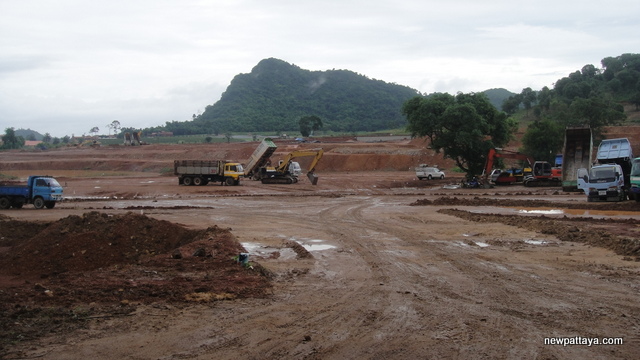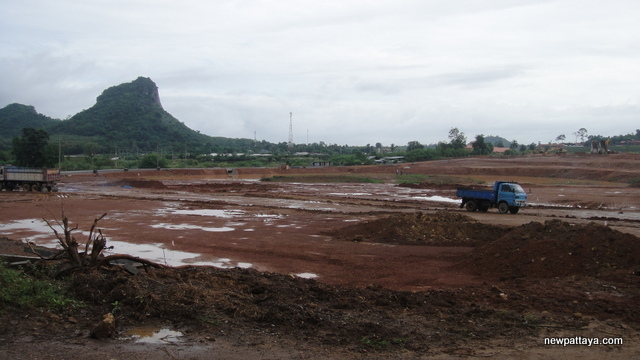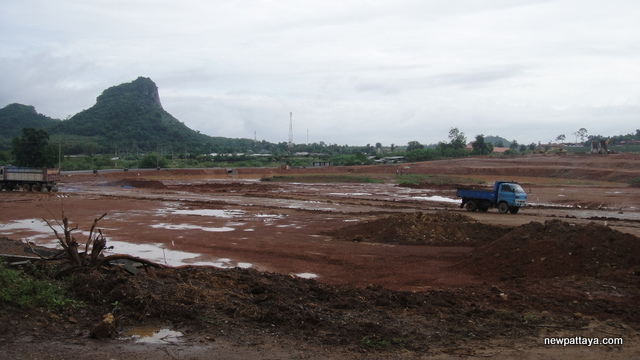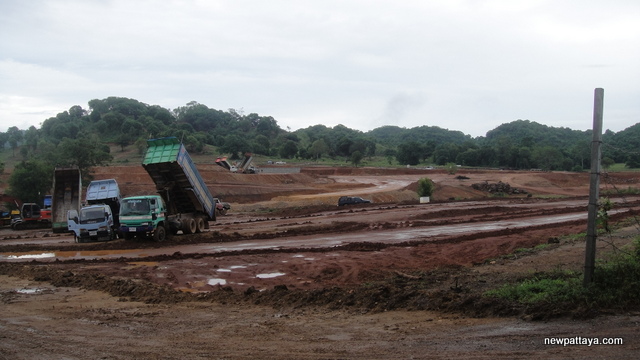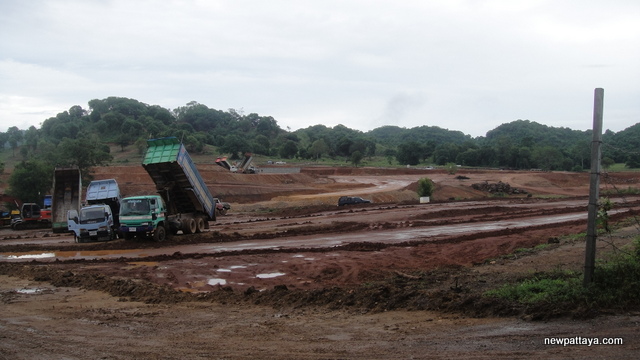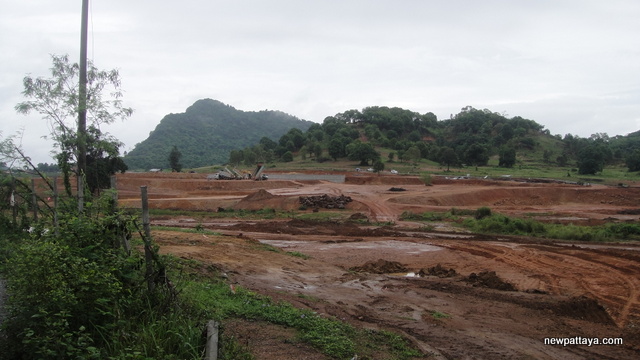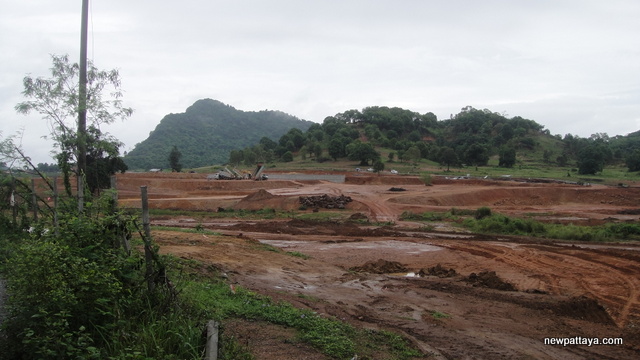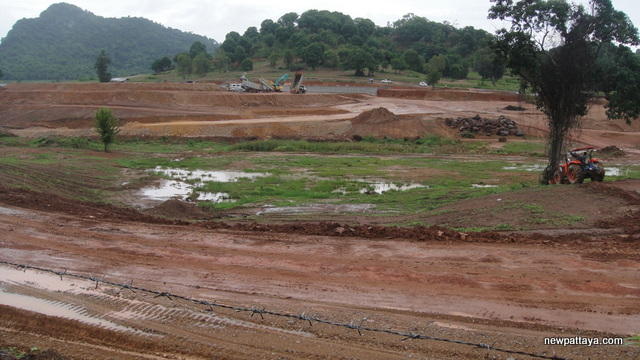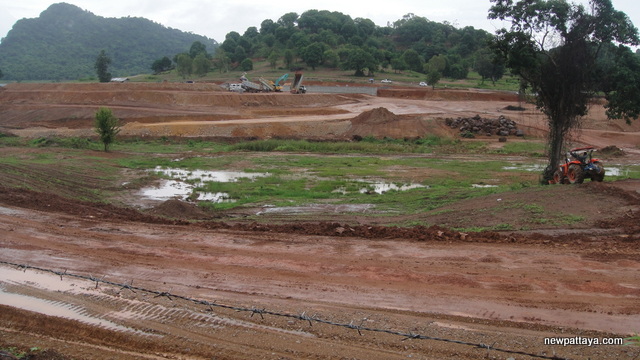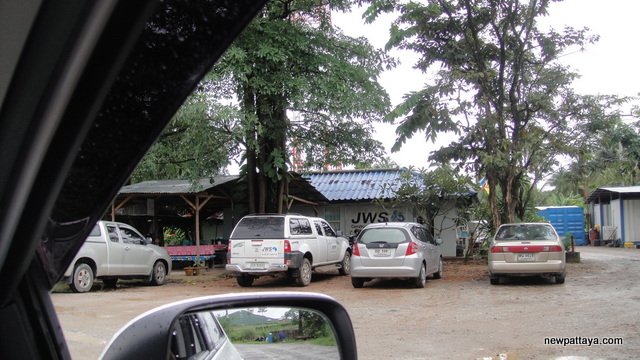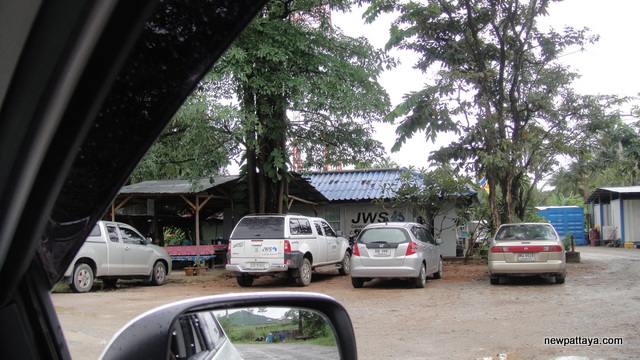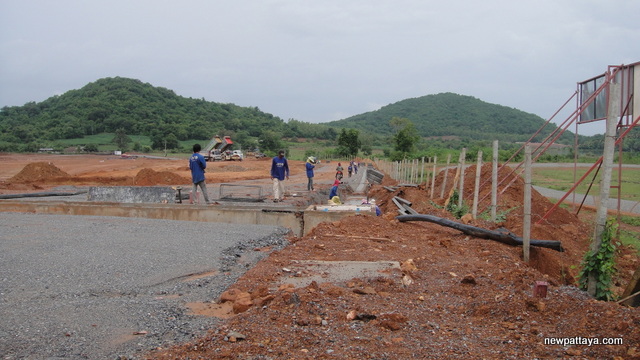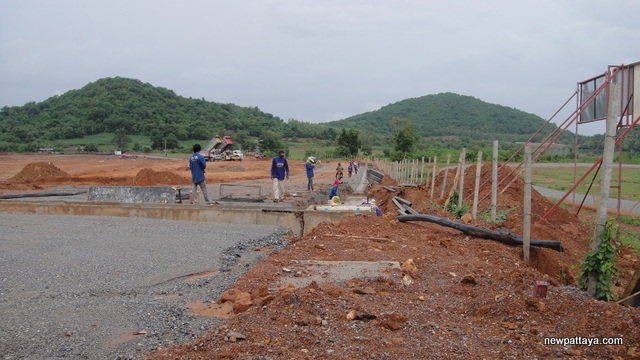 Please look at the pictures below. Beautiful landscapes….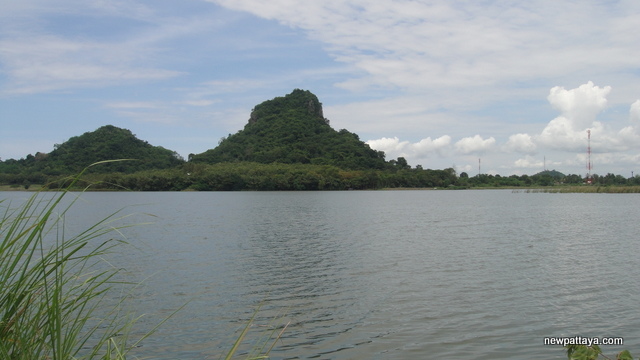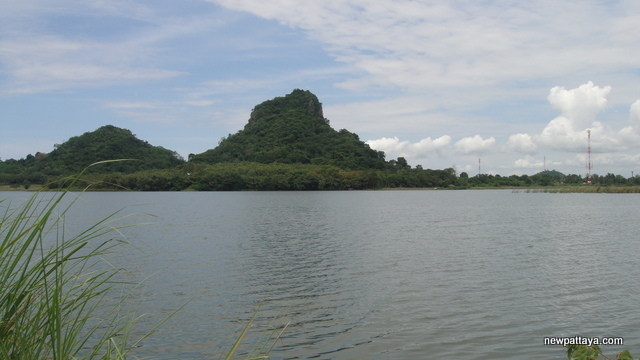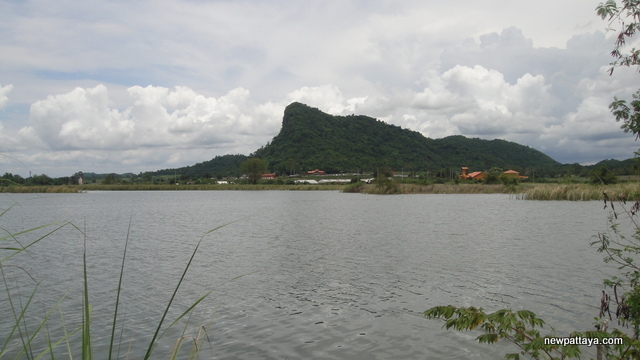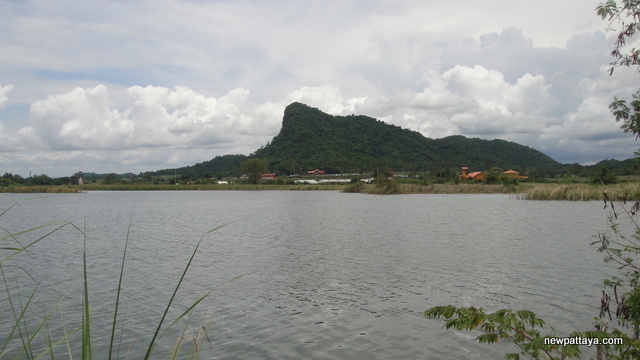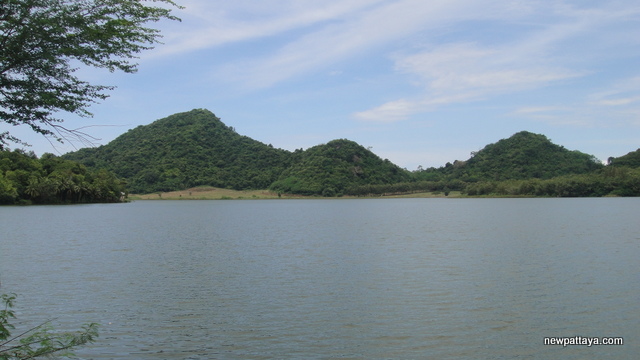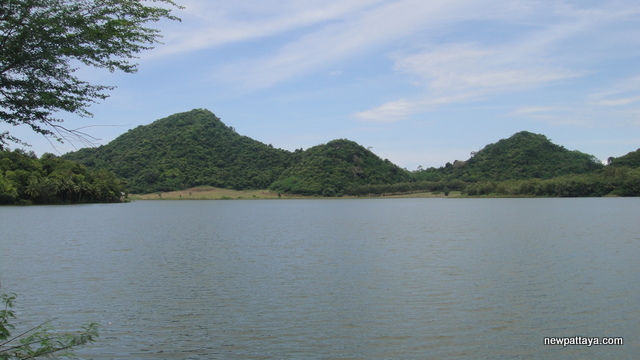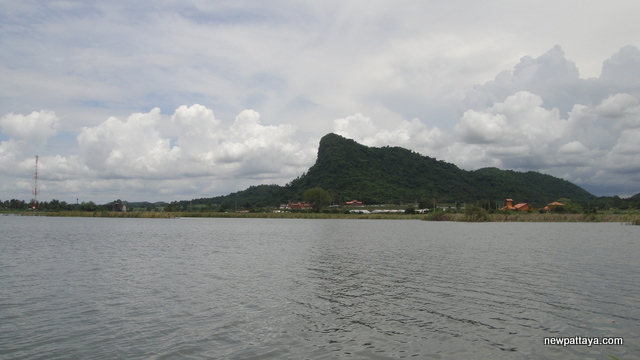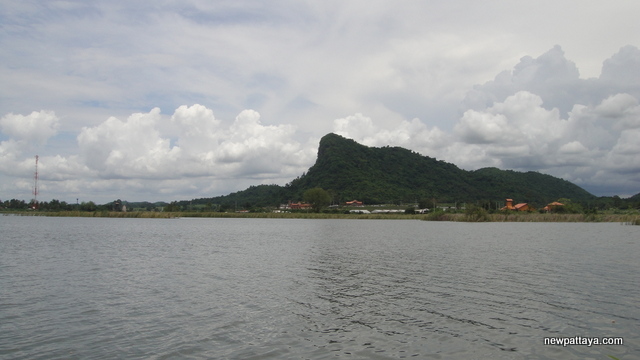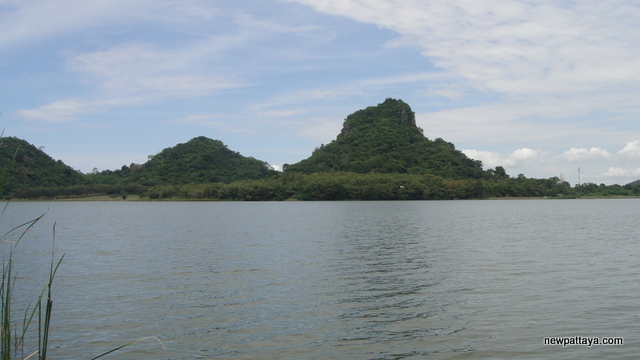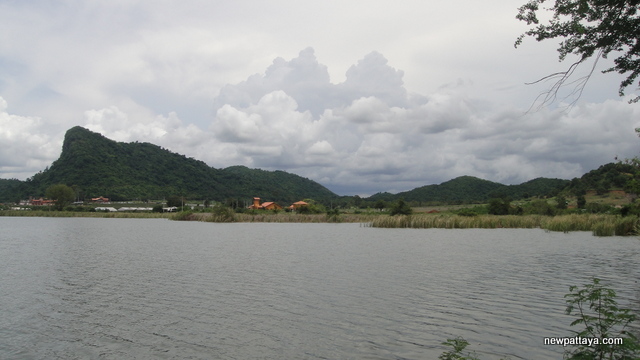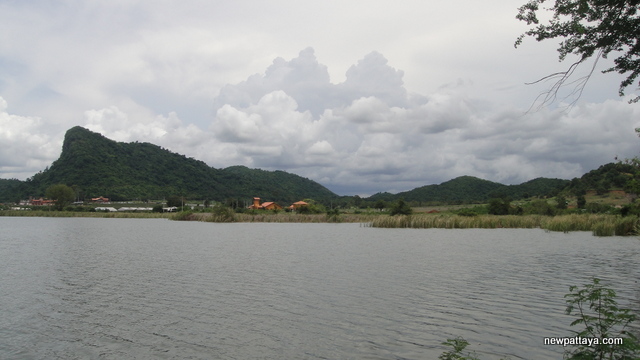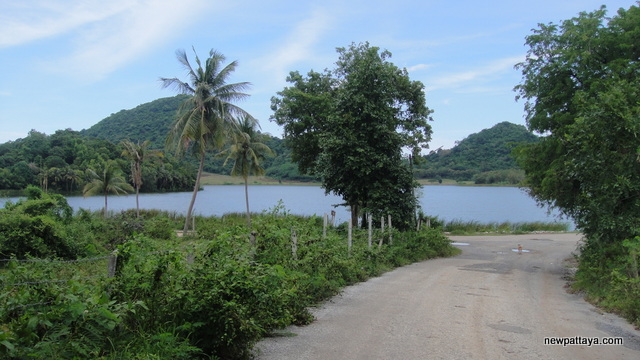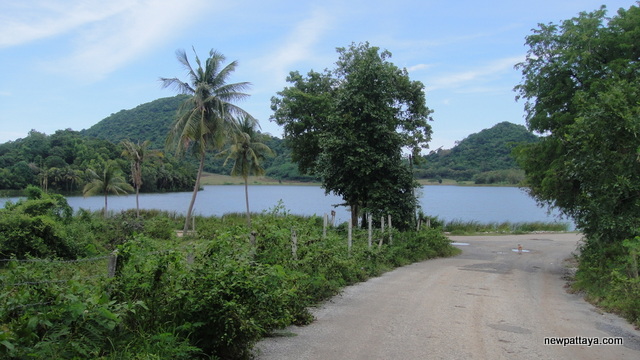 Want more information?