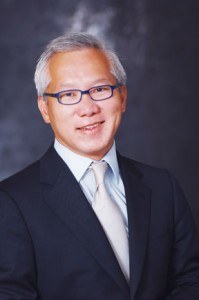 Property developer Raimon Land Pcl has a history of changing its CEO's rather unexpectedly. Raimon Land had a Press Release on 16 May 2013 where they informed about strengthening the management team and announced the appointment of Mr Johnson Tan Chin Kwang as the company's new Chief Executive Officer.
As a result the now former Director & CEO, Hubert Viriot has left Raimon Land. Hubert Viriot took over from Nigel Cornick who was Raimon Land's CEO until he stopped in 2009.
I don't know exactly what went on behind the closed doors or why the Board of Directors made the decisions they did. However I do know that when you hold such a high position, when you are the CEO of a large listed company, you seldom are so because of the salary, you are the CEO because being a developer is in your blood and it is unlikely you would want to leave such a position freely.
I don't know the reasons for either Nigel Cornick's or Hubert Viriot's exit from Raimon Land, I know both of them did amazing jobs and delivered fantastic results, and I know many hard core construction nerds in Bangkok still talk with passion about 'the old' Raimon Land with Nigel at the helm.
So how to does one avoid getting booted out as a CEO of a company. You work hard day and night building up a company, spending the best years of your life, everybody is best of friends, nobody suspects anything, and then one day a few months later, you may be replaced. Even when you hold a high position within a family owned business there might be rivalling for power and influence among family members.
In the world of business money talks and there is no room for emotions. Being friends or working in a family owned company does not matter, what matters is that the CEO holds a controlling stake in the company, then nobody can remove him. Money matters, if you can afford to buy a 25% stake in a company this will often be enough to take control of a company. Being the largest shareholder does have its benefits and advantages.
Since May 2013, Mr Johnson Tan Chin Kwang is the new CEO of Raimon Land. Johnson Tan joined Raimon Land's Board of Directors on 1st February 2013 when he helped acquire the company for Mr Lionel Lee, a successful Singaporean businessman. Mr Johnson Tan is also a Director of IB Partners Pte Limited.
Mr. Tan has over 20 years experience in investment banking based out of New York, Hong Kong and Singapore. He has held various roles with leading financial institutions including JP Morgan, UBS Warburg, Macquarie and BNP Paribas Capital (Singapore) Limited where he was the Chief Executive Officer and regional head for their South East Asia corporate finance business.
The Director and chief shareholder of Raimon Land is Mr Lionel Lee, a Singaporean entrepreneur who heads Singapore-listed Ezra Holdings Limited, also known under their operating brand name of EMAS.
Mr Lionel Lee is Raimon Land's largest shareholder, he acquired a 24.97% shareholding for 2143 Million Baht in a transaction completed on Friday 1st February 2013.
In recent years Mr Lee has further diversified his interests into real estate and hotel management with the successful development of Tower 15, an impressive 30-storey high-rise in Singapore's central business district that is now home to many well-known Oil & Gas companies, Boutique Hotel Klapsons, and popular sky-terrace bar Fabrika.
According to The Phuket Insider the previous CEO Hubert Viriot will return to a post with IFA Hotels and Resorts in Dubai. Earlier this year IFA disposed of a 24.97% stake in Raimon Land to Singapore's JS Assets Management headed by Lionel Lee.
We thank Mr Hubert Viriot for a job well done and wish him good luck and welcome and congratulate Mr Johnson Tan Chin Kwang with this position as CEO. I am certain Mr Tan will take Raimon Land in a new direction.
Read about the Singaporean Raimon Land investor that lost Bt 821 Million recently, click here.
Published 13 June 2013
P.S. I could have just published the Press Release like everyone else have done. Then again, I am not everyone else. I use a press release to draw conclusions, copying and pasting is boring.
The new guys at Raimon Land have lost 38.3% on their current investment from a share price @ 2.320 Feb 1 to a share price 13 June @ 1.43.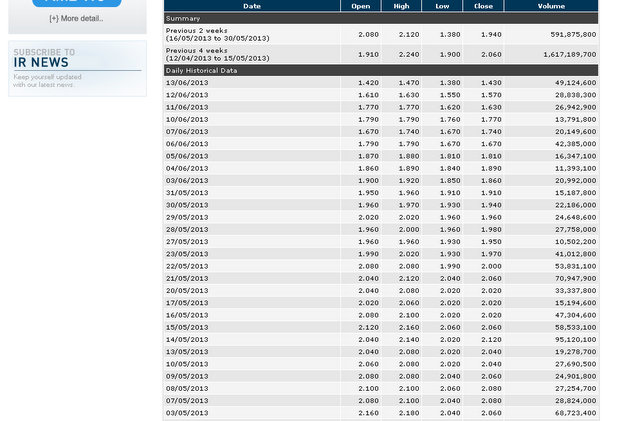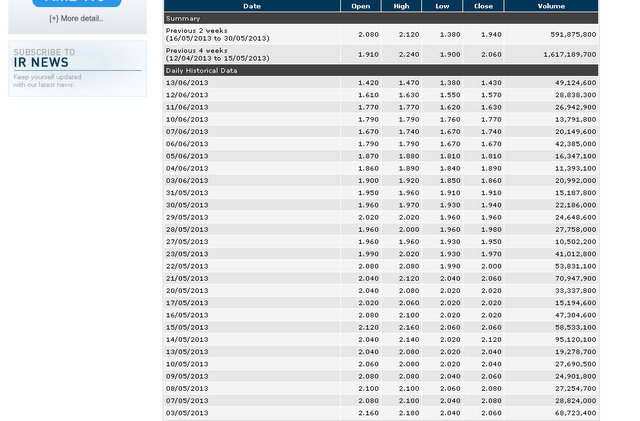 Would you like to support this website? Send funds to us using PayPal, send to secondtouch@hotmail.com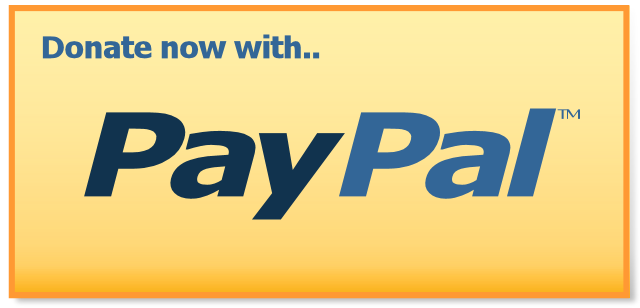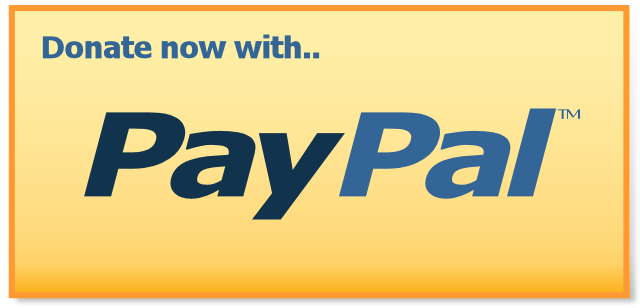 Want more information?