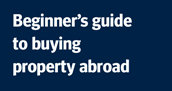 Describing the quality of a development can be done by specifying the grade of the development. We can choose between the Grade A, Grade B, Grade C and Grade D categories of a development and furthermore we can add a plus or a minus sign to the grade in order to get more options and increase the number of levels to 12.
There is no literature about these grades so I will be writing the book on this particular and important subject. It is very important to have a set of tools to describe the quality of the build and the materials used.
Firstly, you must always distinguish between the grade of the build and the grade of the location. Grade A and Grade A+ developments usually command an outstanding location and especially Grade A+ developments must command an excellent location; along the Chao Praya River, in a CBD or with excellent views of parks or lakes.
One would think that Grade A is the best there is but Grade A+ is even better and there is a big difference between the two. Grade A is used to describe a luxury development and Grade A+ is used to describe the vary rare ultra luxury developments.
We only have a handful of ultra luxury grade A+ developments in Bangkok and I doubt we will get one in Pattaya in my lifetime. Ultra Luxury condos are very expensive with prices usually starting from around 1 million USD and not less than 200.000 baht per square meter.
185 Rajadamri is a Raimon Land project that belongs to the new ultra luxury property segment that previously didn't exist in Bangkok but now slowly is starting to emerge. Prices at 185 Rajadamri starts at around 19 MB. Magnolias Ratchadamri Boulevard, 85 Rajadamri, the Ritz-Carlton Residences, the St. Regis Residences, The Sukhothai Residences, The XXXIX by Sansiri and Gallerie Rye de 39 all belong to the ultra luxury property segment in Bangkok – it is for those who demand the absolute best in uncompromised luxury. Here in Thailand we must focus a bit more on the workmanship in order to get the flawless quality that is expected for such properties.
Then we have the Grade A that is used to describe a luxury development and practically all developers in Pattaya claim to build luxury condominiums. A Grade A development usually start at around 5 million for the cheapest units. When Northpoint was built in 2008 there wasn't any units available in the 2 MB range.
Baan Plai Haad with prices starting at 3.5 MB claim to be a Grade A development. I am not certain whether this really is a Grade A development or not. In Bangkok you certainly cannot find grade A developments at such a low price.
Luxury condos can to a certain degree be compared to luxury cars. A Toyota Vios costing around 700,000 Baht can be compared to a Grade D development. It is by no means a shitty car and a the grade D development is by no means a shitty development, it suits the needs for the average family.
The Toyota Camry with prices at around 1.6 MB is not a luxury car. The Camry can be compared to a Grade C development. The Camry is indeed a very nice car that most people would love to own, but it is not even close to being a luxury car. The manufacturer (developer) might not agree with that as he has put his heart and soul into making this car.
An example of a luxury car is a Mercedes Benz starting at around 5 MB. Owning such a luxury car is reserved for the lucky few and the same can be said about luxury condominiums. That is just the way it is so we have to accept it.
If you pay more than 5 MB for a car, there is a good chance you will be getting a luxury car. In contrast, if you pay 5 MB for a condo you will most likely NOT get a luxury grade A condo. You may instead be paying for a very large corner unit or a spacious unit on a high floor with a nice view.
The Grade of a development is usually determined by the price of the cheapest units, I say usually, because there are exceptions. Let's say you buy a 26 sqm unit at less than 1 MB, then the materials used and the interior design for that unit will often be the same in the more expensive and spacious units on a higher floor. You may very well end up paying more than 10 MB for a grade D development where you will be paying mainly for a large unit and a nice view.
There have been cases where wealthy customers have complained because they have spent a large sum of money and in return expecting a luxury condominium and not getting the quality they wanted. In these cases you cannot blame the developer, you can only blame yourself for being ignorant and not having done your homework. You should chose to deal with a developer that has a reputation for delivering the product you expect or you should talk to a real estate company that has a good reputation. It may cost you a little extra, but good advice is certainly worth it. Often the problems occur when buyers try to save money by not getting professional advice.
Knowing the grade of a development is only important for those customers wishing to buy true luxury, that means for 95% of the customers it is of no real importance.
As mentioned Bangkok only has a handful of ultra-luxury developments and in Pattaya we only have a handful of Grade A luxury developments. Apart from Raimon Land's Northpoint there are a couple of Grade A developments under construction and then a few developments that may be in the B, B+ or A- category.
I must be very careful before handing out Grades because the Grade of a development can only be determined after completion and it must be done by experts. I imagine some developers are very attached to their projects and would not look kindly upon somebody not giving their particular project the highest grade possible. In order to avoid that potential minefield I will not mention any particular development in this article. No development mentioned no development forgotten.
There are other ways to describe the quality a the development, one is to use the 5-star system used in the hotel business. I do not recommend using that system as a 1, 2 or 3-star older hotel can be of a very low quality that often fall outside the Grade D- category. If you do it anyway, a 5-star hotel may be ranging anywhere from Grade C to Grade A. I have once stayed at a famous 5-star hotel in Bangkok on Sukhumvit Road and expecting luxury only to find the room having a Grade C- quality. So be very careful when using the 5-star hotel system because you may or may not get luxury and it is not the professional way to do it.
Using the low-end, mid-end and upper-end categories to describe a development is misleading as you only have a choise of 3 different levels and then a large portion of the developments will end up in the low-end category. Frankly speaking, nobody wants their projects described as belonging to a low-end group of developments.
The professional way to describe a development is by using the Grade A – D system, that is also the most fair way. We can all agree that 'Grade D' sounds much better than 'low-end' and I have seen many nice Grade D developments.
There is yet another way to describe the quality based on the price per square meter, this method works well in Bangkok.
Grade D
Super Economy: Below 45.000 Baht/sqm
Grade C
Economy: From 45.000 – 60.000 Baht/sqm
Main Class: From 60.000 – 80.000 Baht/sqm
Grade B
Upper Class: From 80.000 – 100.000 Baht/sqm
Grade A
High Class: From 100.000 – 130.000 Baht/sqm
Luxury: From 130.000 – 160.000 Baht/sqm
Super Luxury: From 160.000 – 200.000 Baht/sqm
Grade A+
Ultra Luxury: From 200.000 Baht/sqm and up
Published 20 March 2013.


Would you like to support this website? Send funds to us using PayPal, send to secondtouch@hotmail.com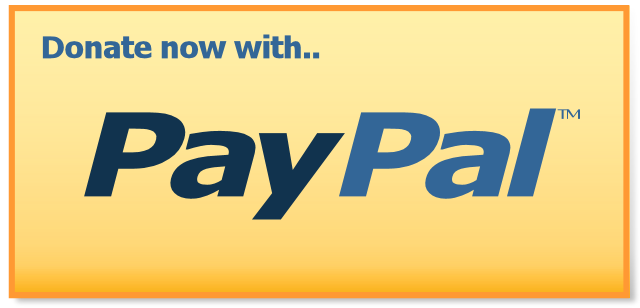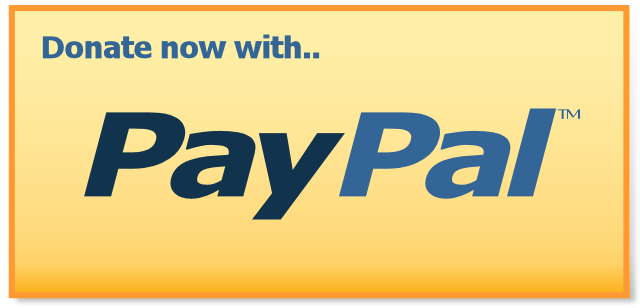 Want more information?