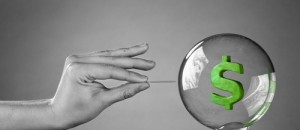 Pattaya's property bubble is bursting. Pattaya is at the moment being flooded with relatively cheap condominiums at a much faster speed than the market can absorb. I am talking about the many mega projects with thousands of units in Jomtien.
Somebody is drowning the market with inexpensive condos and it is destabilising the property market. It is becoming obvious that there are some projects that are more or less "in trouble", sales have not been as good as expected, even projects with prime locations are not performing satisfactory. It is clear that we will start getting failed projects soon and it is not going to be fun to report that kind of news.
Yes yes, for the last 10 years they have been saying that the market has reached its saturation point and they were wrong. Of course, the market is still growing, still expanding, no doubt about that, but it is not growing at the exponential rate that condos are being dumped on the market.
Trees don't grow to the sky. Who are going to buy all these condos? The Russians are already helping the property market by buying more than 30% of the units in certain projects. 50% must be in a thai name, that means the rest of the world are only buying about 20% and of course that number could rise.
Are the Russians going to save our asses one more time? I guess nobody could have predicted that they would end up dominating the property market to this degree.
Universal Group will soon launch Savanna Sands containing 1500 units, in october 2012 they launched another 1500 unit development called Seven Seas. Blue Sky Group will be launching the Venezian Condo Resort comprising about 1000 units, Matrix launched The Sky Jomtien with less than 300 units around christmas and Dusit Group launched Dusit Grand Park Resort in January 2013, a project containing 6 buildings and probably also a mega project with around 1500 units. Sansiri and SC Asset will also put a few thousand condos on the market.
Life must be balanced in order to achieve harmony and the same goes for the property market. The thousands of new condos being dumped on the market is not good for anybody. The downside effects of that could be severe and there could be unforeseen consequences. The market will take long time to recover from a burst, much longer in the provinces than in Bangkok.
I am flashing the warning lights here and being the only one doing it does not bother me. I don't follow the mainstream, I follow my own conviction. Am I being overly pessimistic? I am not clapping my hands and I certainly hope I am wrong on this one. Will the market magically expand to match this high number of new condos? Will the investors, the ones who buy in order to resell, lose faith? The moment they don't believe they can sell for profit they will stop buying and then the shit will hit the fan.
Published 22 march 2013.
COMMENTS (25 March 2013): Im totally with you here. Those mega resort projects shouldn't get approved by EIA anyway. They certainly have to potential to ruin the market. Sadly those guys from the EIA are pretty easy to XXXXX (censor beep) so this bubble will burst, no doubt about that. At a time we invested over XX million baht in condo's here in Pattaya. Only central pattaya thought… Lets see if that will make a difference when the time is there.
COMMENTS: (30 June 2013): You wrote:
'The thousands of new condos being dumped on the market is not good for anybody'.
It's good for the buyers and investors who will be able to buy properties for 50% less when, because of the market glut, developers are forced to drop their prices to sell. I remember after the economic crash in '87, you could buy shophouses in Pattaya for 200,000 baht!
The bankruptcies, loss of face and industry credibility, serves the developers right for not having any foresight about market demand, not to mention turning Pattaya into a wall of concrete condos and an ecological nightmare!
Pattaya's Property Bubble Bursting
Part 2
15 May 2013

Part 3
26 May 2013

Part 4
12 June 2013

Part 5
21 June 2013

Part 6
24 June 2013

Part 7
15 August 2013

 Part 8
28 August 2013

Part 9
15 September 2013

Part 10
7 October 2013

 Part 11
12 October 2013

Part 12
12 November 2013

Part 13
19 December 2013

Part 14
29 December 2013

Part 15
9 June 2014

Part 16
26 July 2014

Part 17
9 August 2014

Part 18
12 December 2014

Part 19
22 February 2015

Part 20
7 June 2015



Would you like to support this website? Send funds to us using PayPal, send to secondtouch@hotmail.com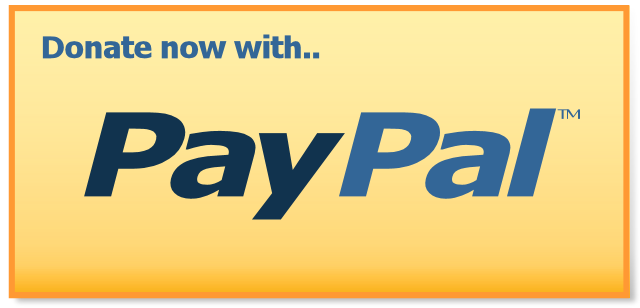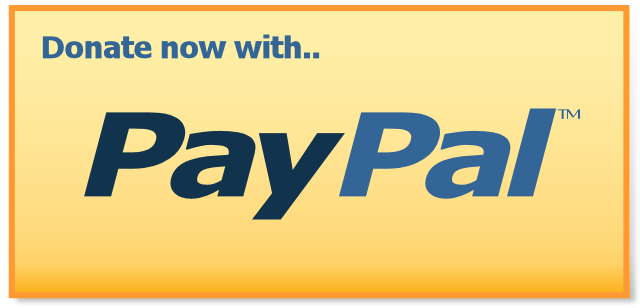 Want more information?