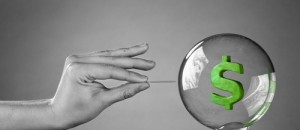 WARNING: Stop launching new projects, especially high-rise buildings. It is time to pull out of the residential property market now. The situation is getting worse and worse every day. I will explain what is going on and you will understand the severity of the situation.
The stock exchange of Thailand has lost 22.3 per cent in value this year from a high of 1643 on 21 may 2013 to 1275 on 28 august 2013. The people or families that have lost the most are extremely wealthy thai families with very deep pockets and high purchasing power. Several hundred thousand investors are poorer and it will dampen consumer spending considerably.
This is indeed very bad for the investment climate in Thailand. The outlook for the immediate future does not look good. This will of course affect the property market negatively. It is important so I will repeat:
This will affect the property market negatively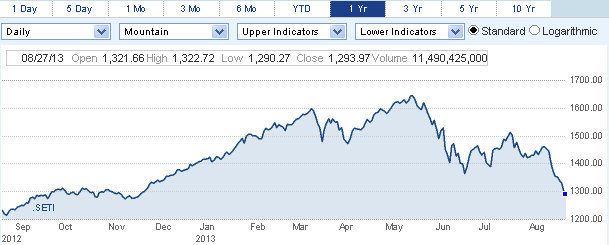 You might have noticed that the value of the thai baht has dropped considerably recently and this is closely connected with the SET losing 22 per cent in value this year. Investor confidence has vanished and this is very serious. People are tightening the purse strings.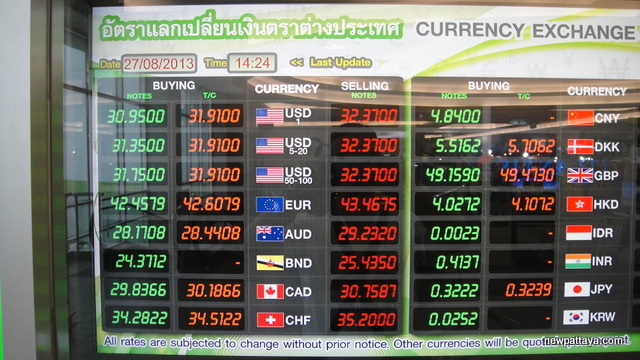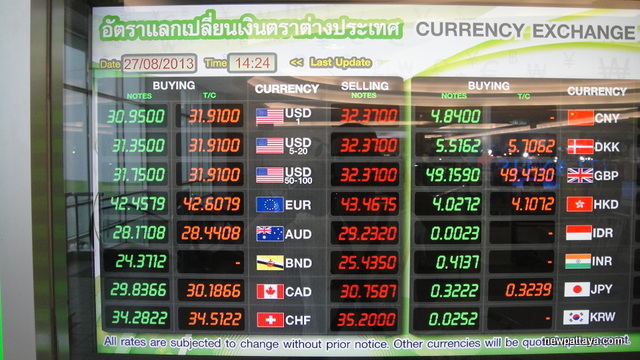 Most likely the value of the thai baht will keep dropping, we are seeing a trend, a pattern. We are about to see some changes taking place on the local development scene in Pattaya. Most likely local developers like Heights Holdings, Matrix, Nova Group and Raimon Land will not be launching new projects in Pattaya during the next couple of years. Most likely Nova Group will be focusing on the hotel sector.
New projects will be launched but it will be projects by investors with very deep pockets, investors for whom 3 – 4 billion baht is not an amount where banks need to be involved.
We saw the first warning sign when SC Asset decided not to launch Tower A in Centric Sea Pattaya. And there are many other warning signs that you can read about in my earlier articles.
Remember who told you first. I know these matters better than anyone. I don't think I am wrong, there are simply too many arrows pointing in the same direction simultaneously.
PS: I am not just anybody, I have actually studied math and statistics at university level and I have a Masters Degree in Engineering from one of the best universities in the world.
Published 28 August 2013
COMMENT on 29 august: Agreed, if everybody is doing the same thing it is time to move on and things that nobody wants are the next big thing. Rayong?
Pattaya's Property Bubble Bursting
Part 2
15 May 2013

Part 3
26 May 2013

Part 4
12 June 2013

Part 5
21 June 2013

Part 6
24 June 2013

Part 7
15 August 2013

 Part 8
28 August 2013

Part 9
15 September 2013

Part 10
7 October 2013

 Part 11
12 October 2013

Part 12
12 November 2013

Part 13
19 December 2013

Part 14
29 December 2013

Part 15
9 June 2014

Part 16
26 July 2014

Part 17
9 August 2014

Part 18
12 December 2014

Part 19
22 February 2015

Part 20
7 June 2015



Would you like to support this website? Send funds to us using PayPal, send to secondtouch@hotmail.com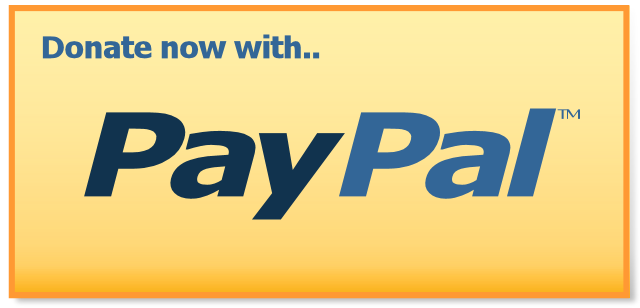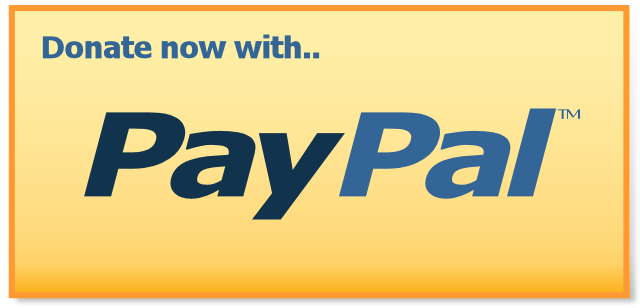 Want more information?