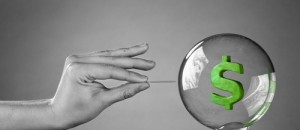 22 February 2015. Pattaya is inactive at the moment. The state of affairs is not satisfactory.
It does NOT make sense to buy off-plan developments at the moment. A large number of Russians are flipping their condos at the moment, selling at a loss. Why sell at a price lower than what they paid themselves? Due to the dramatic exchange rate changes they will get less thai baht for their condos but almost double the amount of Roubles they invested.
Why buy off-plan now when many Russians are flipping their already built condos at extremely attractive prices?
Why take a chance and buy off-plan when the risks are higher than ever?
It is worrying times indeed. Some projects are being slowed down. Some high-rise projects have been discretely withdrawn from the market. There can be many reasons for this, we will mention a few:
• The EIA committee might be causing problems
• The market might be weak
• The financial problems in Russia
• The financial problems in the EU
It is a fact that we have put a large percentage of our eggs in the Russian basket. It is never wise to put all the eggs in one basket. We are paying a price for that now.
There are stories about employees whose salaries have been cut by 50%. This is definitely not the right time to be asking your boss for a raise. Sales personnel have started looking for jobs outside the real estate sector.
It is likely that most of the developers must be feeling the pinch. Business is very slow indeed.
The future is uncertain, however one thing is certain:
Some projects will make it, others will not. Which project will draw the longest straw is not known to the general public. Insider knowledge exists in any business, also in the real estate business.
Is this the end of Pattaya as we know it? No, it seems the story is about to have a twist. Our Chinese friends from up north have come to the rescue. Some of the Chinese visitors intend to invest in property in Pattaya.
No less than three super-sized developments are about to be launched in the Na Jomtien area. The investments will total an estimated 50 billion baht. In other words, a hell of a lot of money is about to be injected into the local economy. Of course this is good for Pattaya.
These three super-sized developments have one thing in common: They are targeting mainly Chinese customers. At least half of the buyers are expected to be Chinese nationals.
2015 will be an interesting year. The stage is set for anything to happen. 2015 could be a turning point for Pattaya.
Like it or not, the Chinese will be playing an increasingly important role in Pattaya.
Here is a list of three super-sized projects expected to be launched in Na Jomtien in March 2015:
• CP Group, Magnolia Quality Development and Greenland Group in joint venture
• The Number One Jomtien Pattaya
• Sixth Element Na Jomtien Beachfront Condominium
Published 22 February 2015
Pattaya's Property Bubble Bursting
Part 2
15 May 2013

Part 3
26 May 2013

Part 4
12 June 2013

Part 5
21 June 2013

Part 6
24 June 2013

Part 7
15 August 2013

 Part 8
28 August 2013

Part 9
15 September 2013

Part 10
7 October 2013

 Part 11
12 October 2013

Part 12
12 November 2013

Part 13
19 December 2013

Part 14
29 December 2013

Part 15
9 June 2014

Part 16
26 July 2014

Part 17
9 August 2014

Part 18
12 December 2014

Part 19
22 February 2015

Part 20
7 June 2015

Want more information? Contact us on FACEBOOK