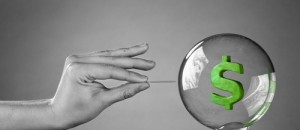 Be careful with off-plan developments. Of course you might get a really good price if you are one of the early birds. But there are cases where a project has been launched in 2008 and still not completed in June 2014.
6 – 7 years is a long time to wait, it could be 6 – 7 years where you might have spent a lot of time worrying about your investment.
Do your homework well before investing in any business venture. This is exactly the problem, most customers DO NOT do any homework at all. They act impulsively, easily influenced by words from a good salesman.
Some of the projects I talk about in this article might be doing just fine and the customers will get their condo sooner or later. I am writing about projects where there is little information available online.
Sixtythree @12 Condominium in Naklua has no facebook or website working. Earlier the web address was http://sixtythree-12.com/
The project was launched in 2012 by Anaakot Group. This is one of those projects that have been taken off the market for various reasons.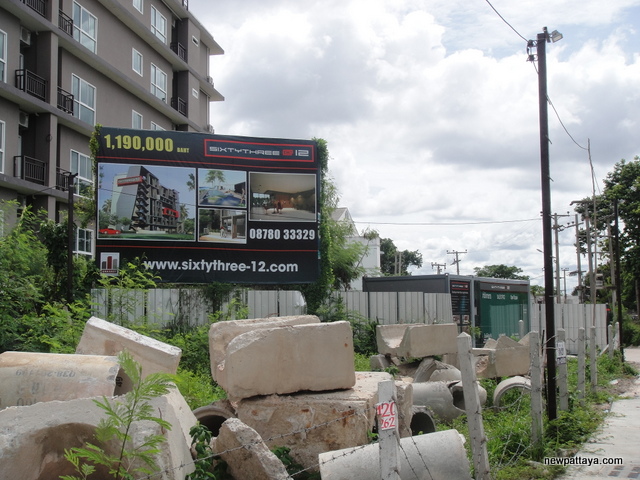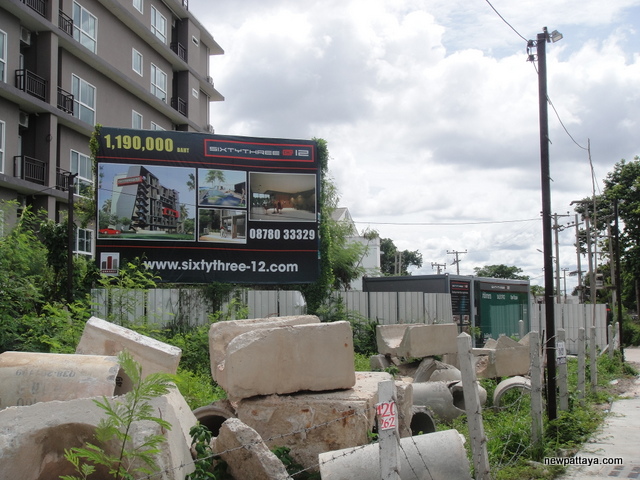 Meridiem Park Condominium was launched in March 2012 by Domum Holding Co.,Ltd. I cannot find a facebook for the project. I don't even know the exact location for the project.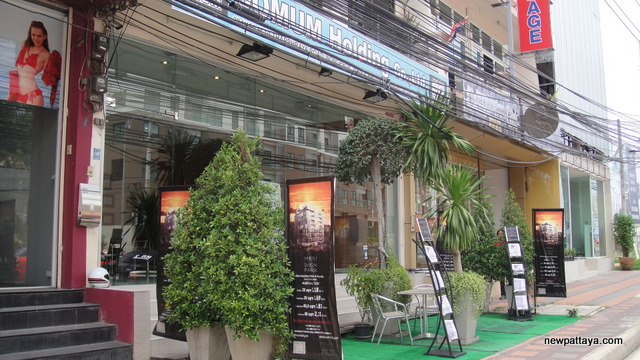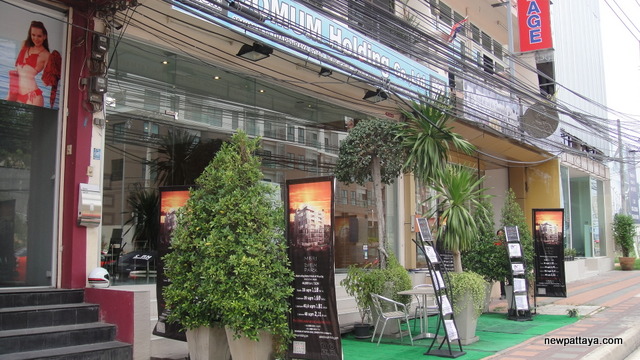 I learned about Star Residence @ Cosy Beach in the end of 2012. There does not seem to be a facebook account connected to the project. The project has received EIA approval in 2014. It seems they are going to start construction after receiving EIA but they did not make much noise in 2013.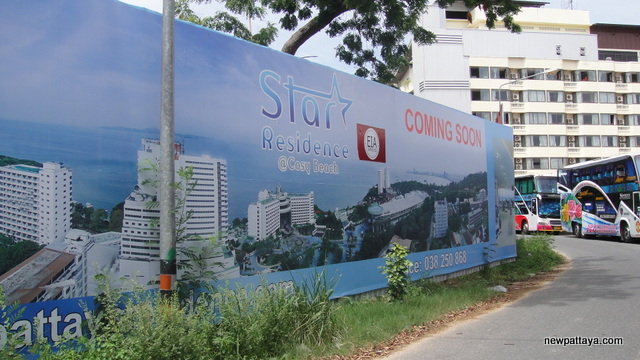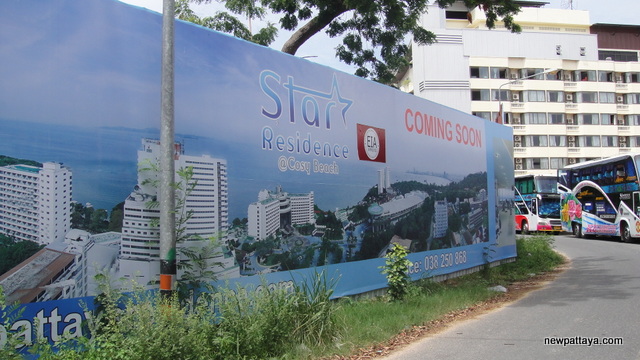 Tropical Dream Condominium dates back to January 2009. The customers are still not able to move in in June 2014. There might be problems with getting the occupational permit but this is just speculation.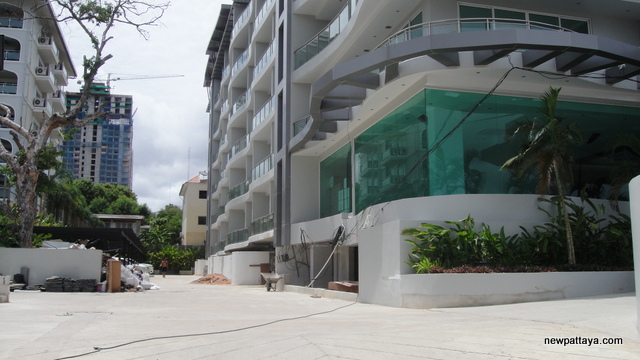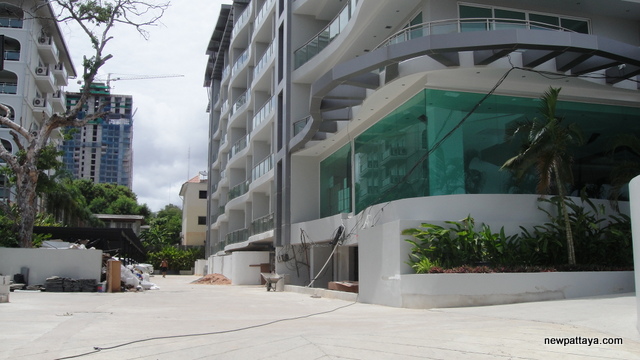 The picture of Sunset Boulevard Residence 2 was taken 28 April 2012. Everything looked good. Completion seemed to be within reach.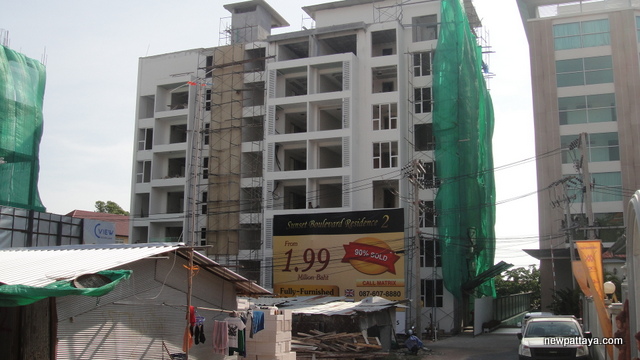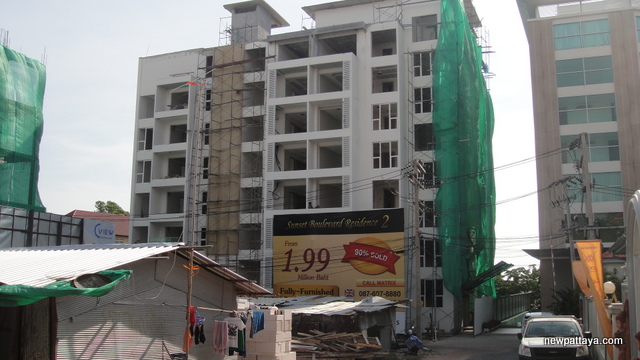 This is Sunset Boulevard Residence 2 on 6 June 2014. The customers are still not able to move in. There might be problems getting the occupational permit, however this is just speculation.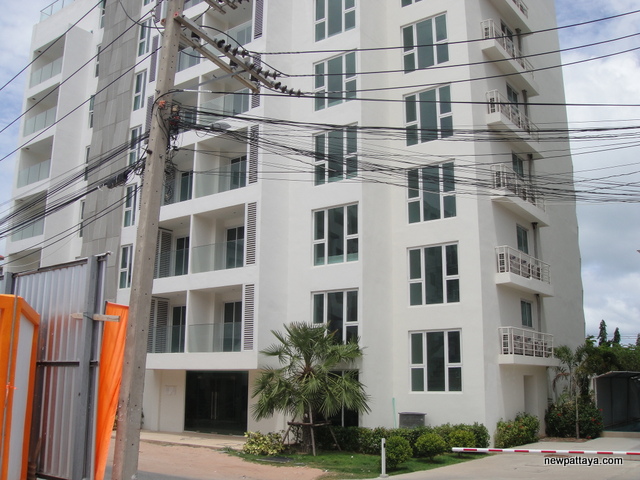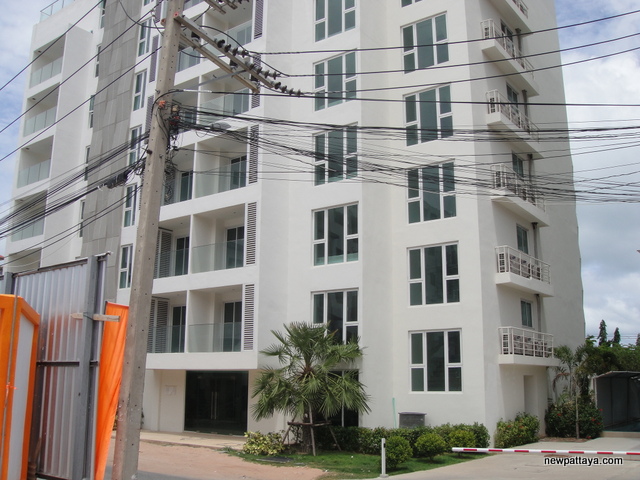 This picture of C View below was taken 29 June 2012.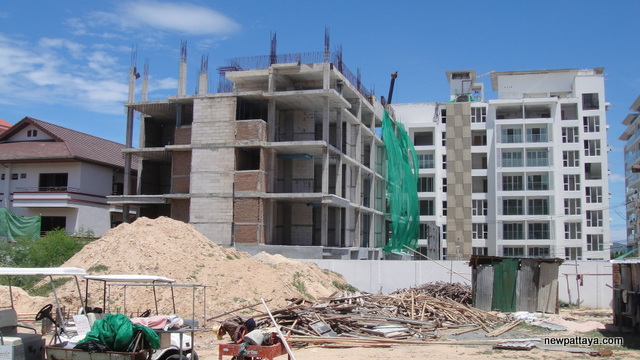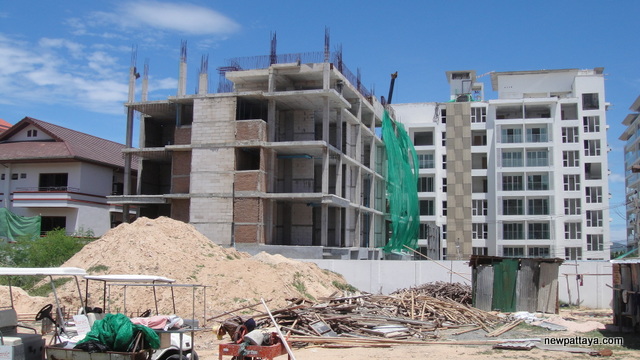 Below is a picture of C View taken on 6 June 2014, 2 years later.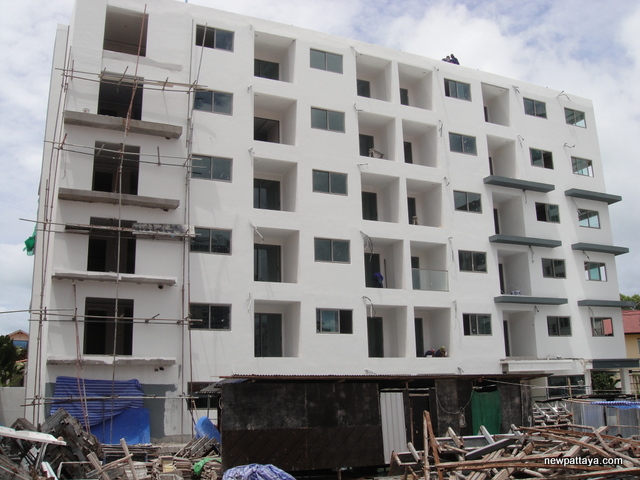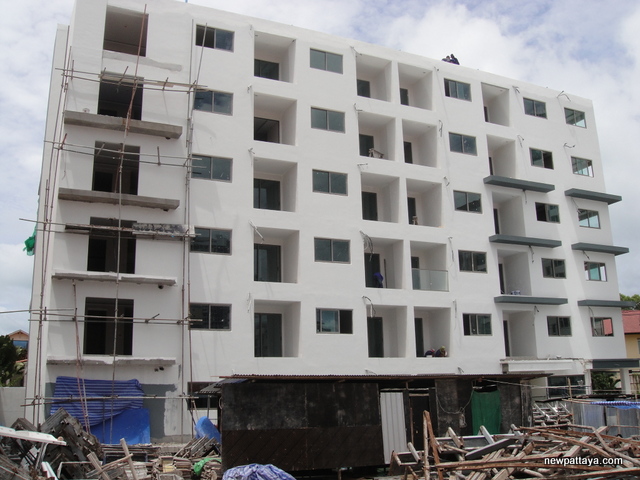 Below is a photo of Art on the Hill by Matrix Developments on 9 May 2012.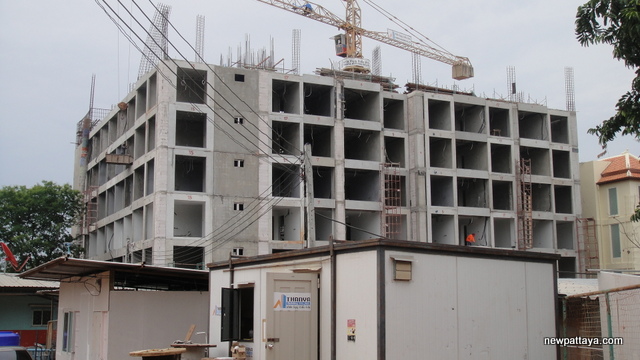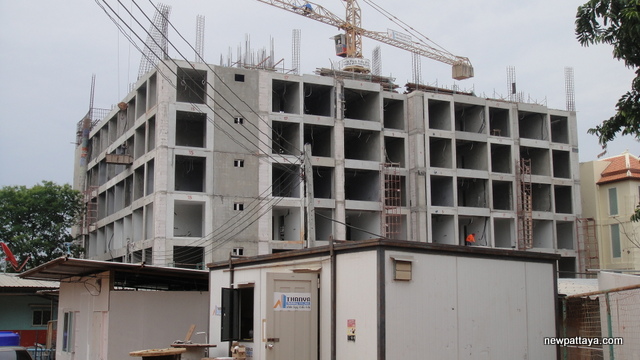 Art on the Hill condominium on 6 June 2014.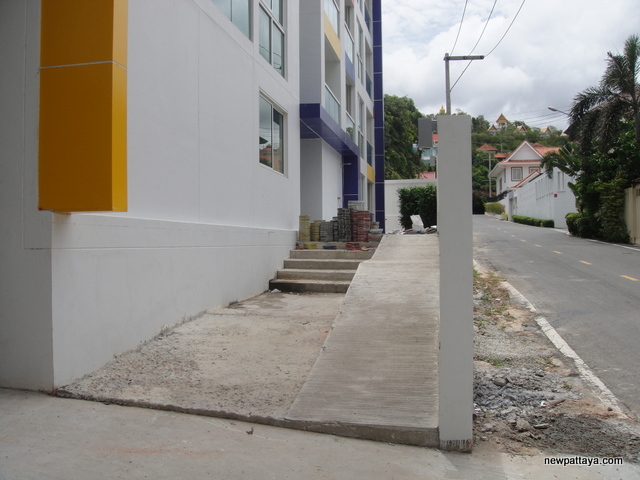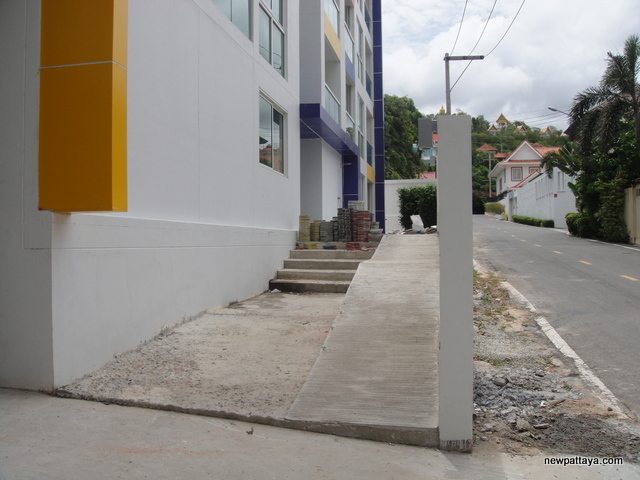 U Smart Condo Pratumnak. They told me construction would start September 2013. There is nothing going on at the construction site in June 2014. There can be many possible explanations.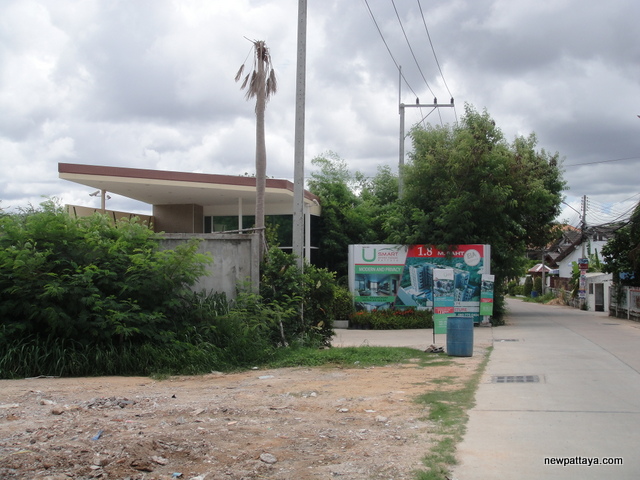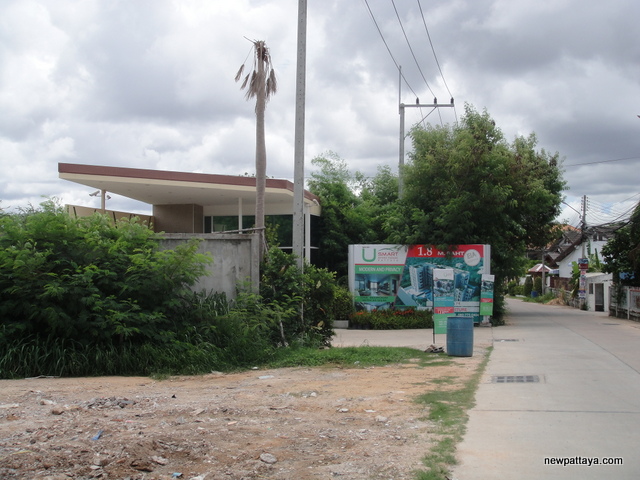 What happened to Mr Bond @ The Beach?
Zen Condominiums, The Park, Meridiem Park, Mr Bond @ The Beach, S-Beach, Whale condo, SixtyThree@12, Prima Pattaya phase 2, Ramaya, Buritara Condo, dcondo Thepprasit, Hotel D'Acqua Pattaya and Nusa Water Park, The Koral Pattaya, The Amber Royal Hill Condo, Life Star City Tower, Jomtien View Residence, The Sails, The Lofts Southshore, Ocean 1 Tower, Oriental Palms, The Beach Jomtien, Royal View Talay Condominium, The Beaches Resort & Residences.
Just a few projects I am thinking about.
Published 9 June 2014
Pattaya's Property Bubble Bursting
Part 2
15 May 2013

Part 3
26 May 2013

Part 4
12 June 2013

Part 5
21 June 2013

Part 6
24 June 2013

Part 7
15 August 2013

 Part 8
28 August 2013

Part 9
15 September 2013

Part 10
7 October 2013

 Part 11
12 October 2013

Part 12
12 November 2013

Part 13
19 December 2013

Part 14
29 December 2013

Part 15
9 June 2014

Part 16
26 July 2014

Part 17
9 August 2014

Part 18
12 December 2014

Part 19
22 February 2015

Part 20
7 June 2015



Would you like to support this website? Send funds to us using PayPal, send to secondtouch@hotmail.com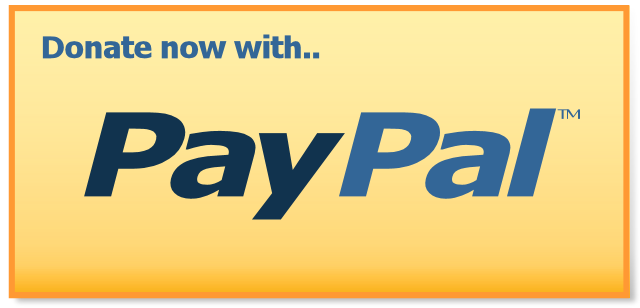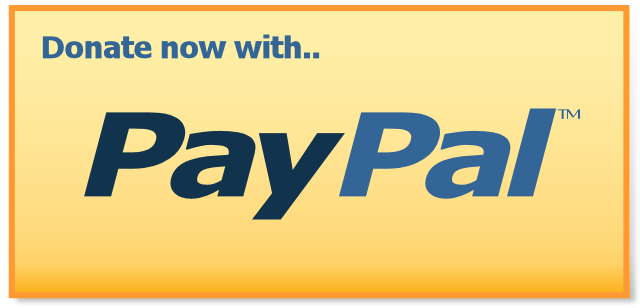 Want more information?