Central Pattaya, 25 February 2015
Pattaya Klang has been turned into a one-way road. Accessing Big C Extra and Foodland is still possible but it has become MUCH more difficult it is not worth the hassle. The few small roads leading to Big C Extra have become too crowded.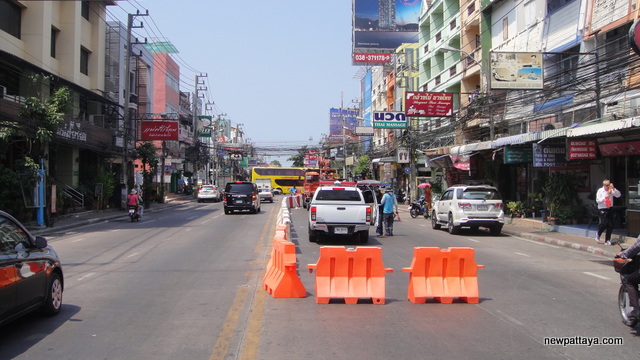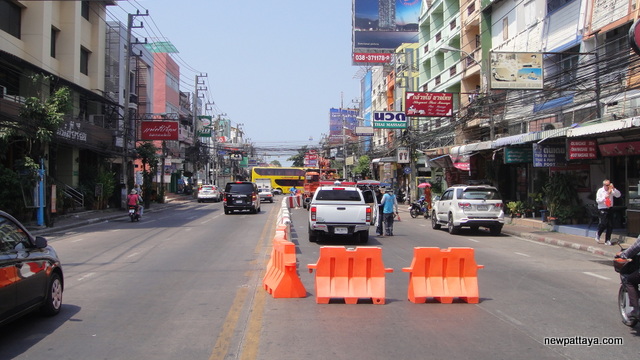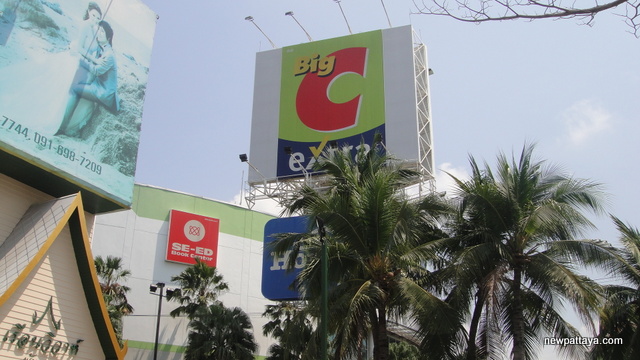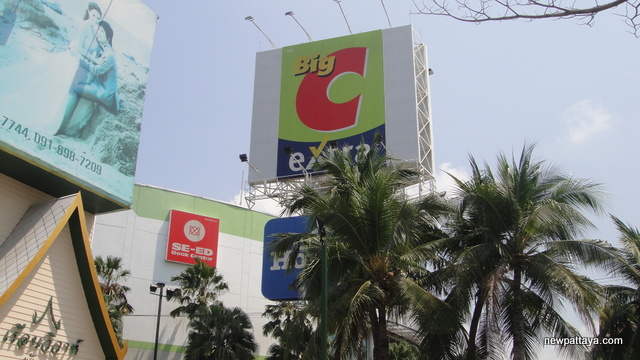 Pattaya, 26 February 2015
This is Soi Siam Road at the railway crossing. BLOCKED!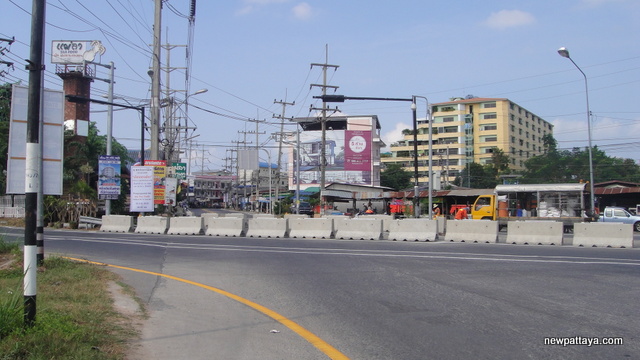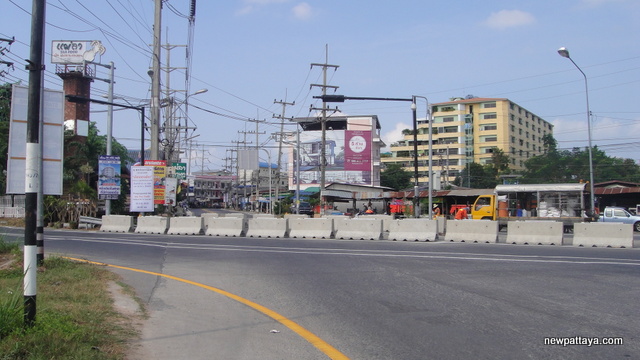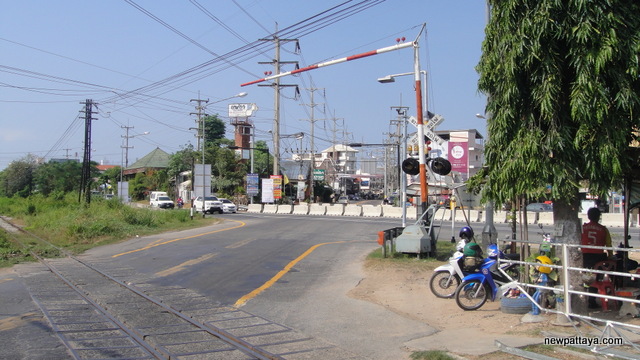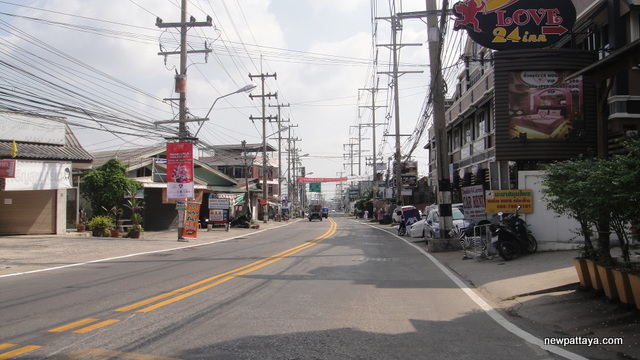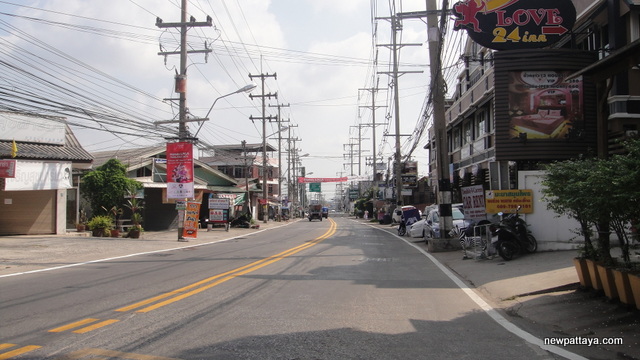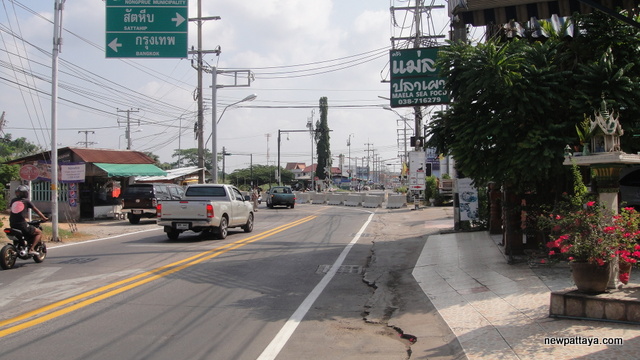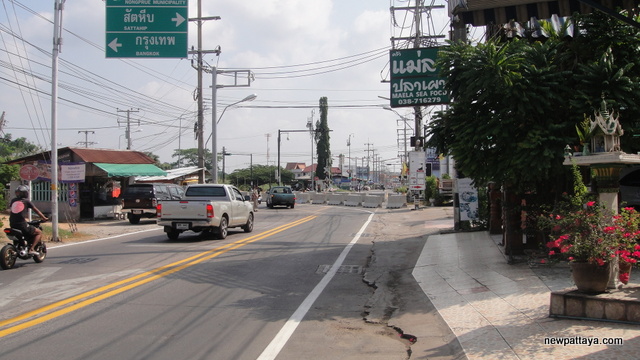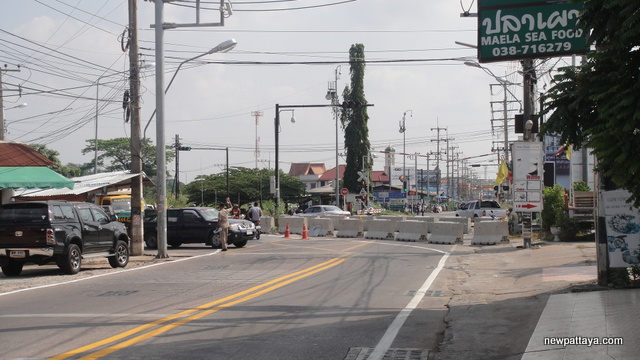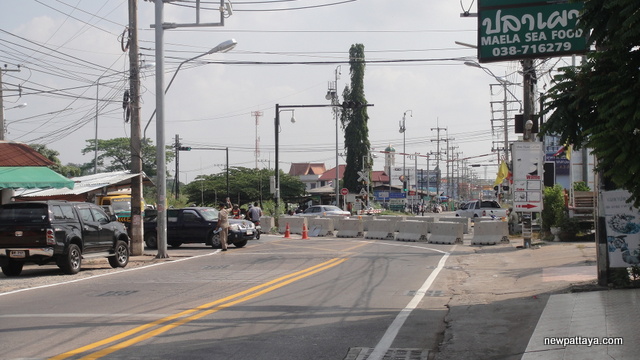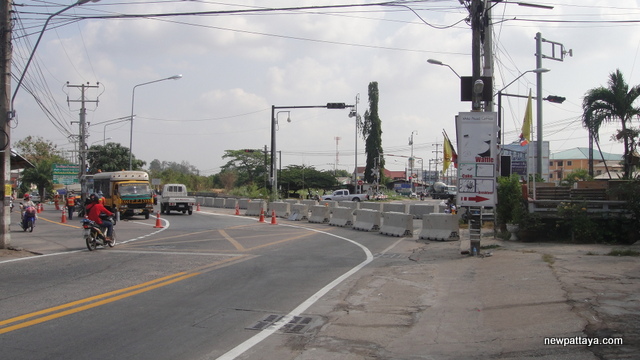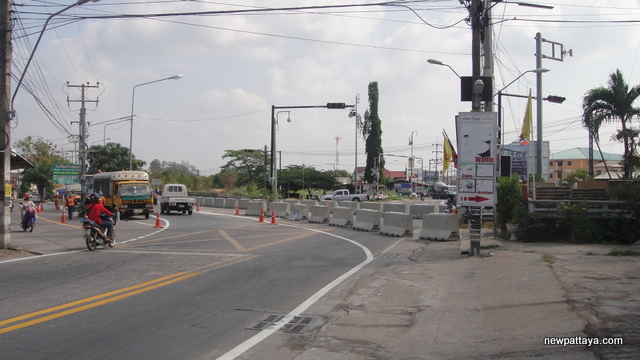 The new empty Soi Siam Country Club. I bet the business owners are clapping their hands. I bet that Big C Extra and Foodland in Pattaya Klang are clapping their hands.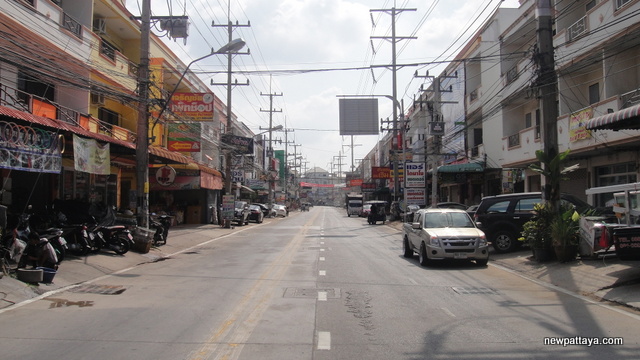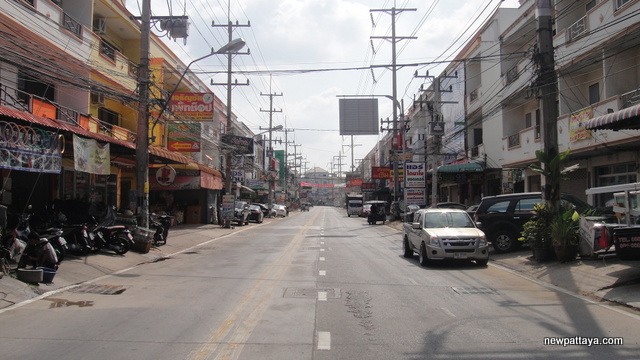 There is no point in going down Soi Siam Country Club anymore. People have figured that out.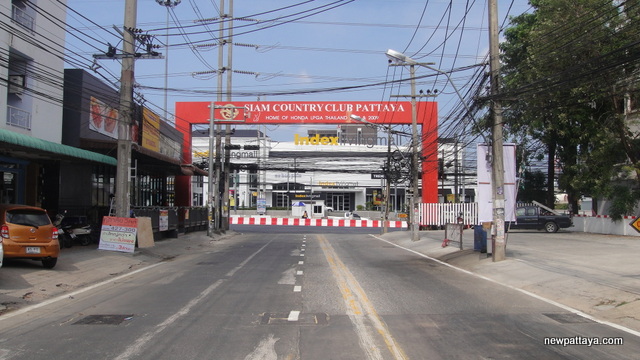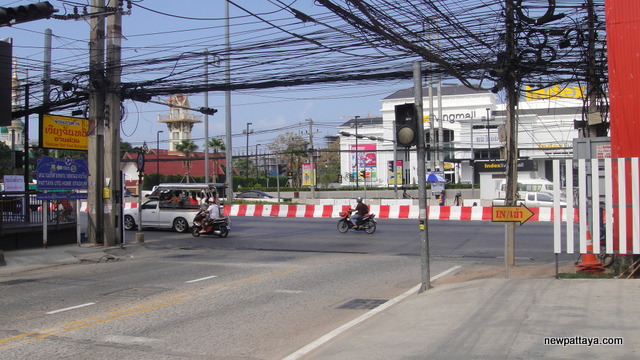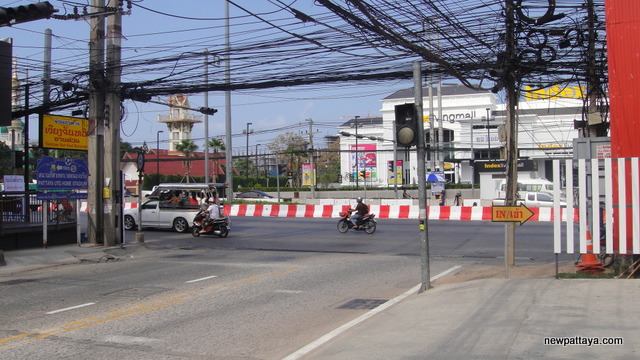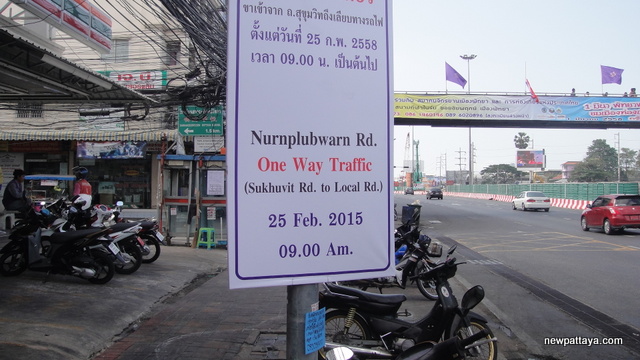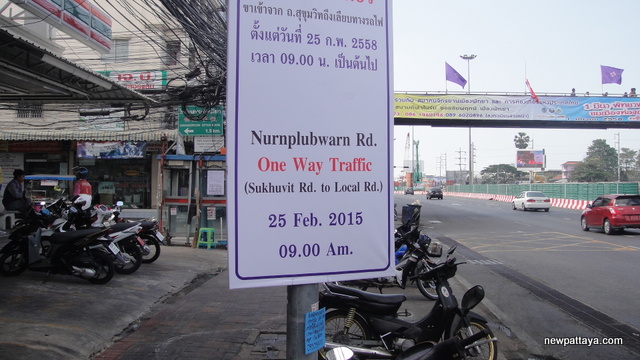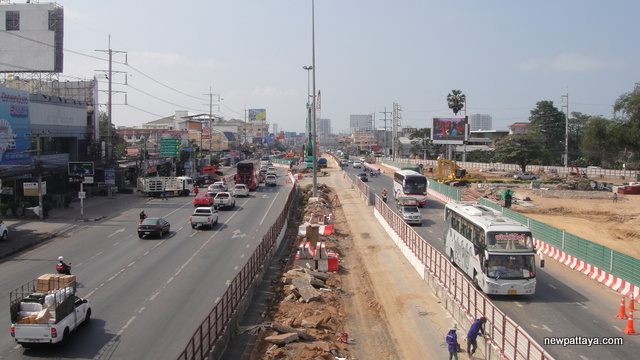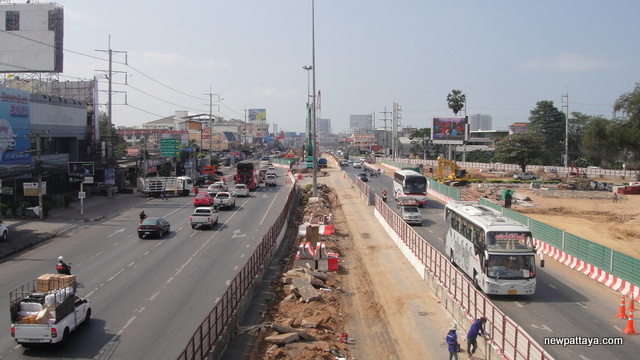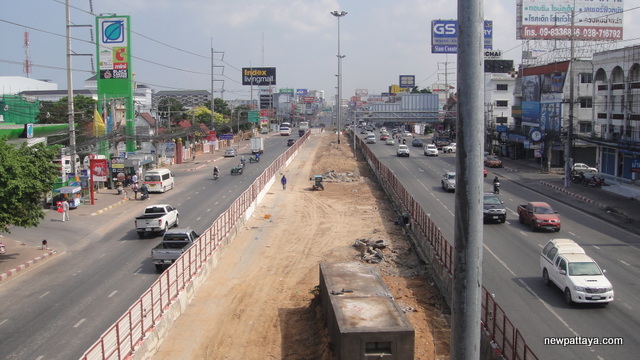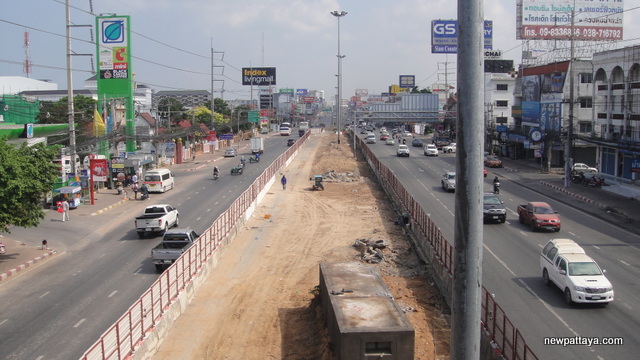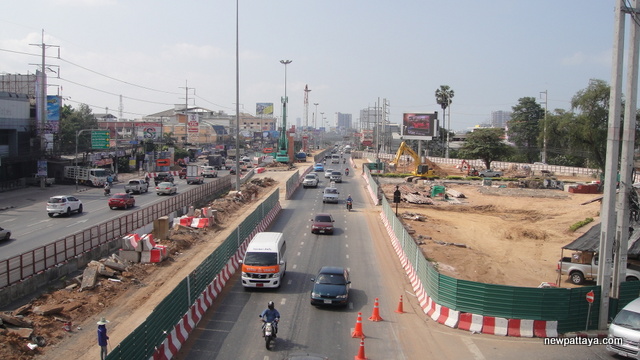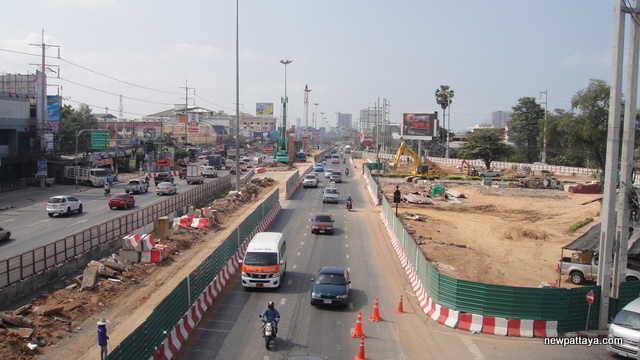 Nern Plub Wan: The sign says: NOT THROUGH! People are ignoring it, they are going through anyway.