The new Pattaya – Map Ta Phut Motorway has started construction in June 2016. Please tell us why we should care about another motorway? Good question. The new motorway will, as mentioned, connect Pattaya to the Map Tha Phut Industrial Estate – good for those that work there, but more importantly the motorway will lead directly to the new Pattaya U-Tapao International Airport. That's why we should care.
• Pattaya's U-Tapao International Airport new terminal
You see, we will want to get to that new Airport, a distance of around 30 km from Pattaya, as fast as possible. Do the math yourself, a distance of 30 km at a speed of 120 km/hour, that means we will need about 15 minutes to get from Pattaya to the new airport. And that, dear reader, ain't too bad.
BUT, I have more gifts in the goodie bag. The motorway will also lead to Skymark Galleria Pattaya, the joint venture development between CP Group, Magnolia Quality Development and Greenland Group. In other words there will be a much needed shortcut to the Ocean Marina Yacht Club.
• Skymark Galleria Pattaya
• Skymark Galleria Pattaya on FACEBOOK
Do you get it? All those cars on Sukhumvit Road that are headed for Na Jomtien, Ban Amphur and Bang Saray will no longer need to go through Pattaya. Yes, it is pretty good news. Well, they have been talking about that motorway since at least 2009, nothing new there. The good news is that they have actually started building the motorway.
Will people notice this new motorway? I have noticed the construction when riding my bicycle around Lake Mabprachan. The motorway runs along the western flank of the lake. Yes, the motorway runs pretty close to the lake but the drivers won't be able to see the lake because of the dam.
When will the job be done? Good question. We will probably have to wait until at least 2019 or 2020. My guess would be around 3 years time but it could take longer. Then again, they need at least 3 years to build Pattaya Underpass so we can never know for sure how long we have to wait. They will get the job done sooner or later but for some weird reason it usually takes more time than one would expect. They take their time.
• Pattaya Underpass
• Pattaya Underpass on FACEBOOK
– Jai yen yen, no need to rush things, let's not work too hard.
Published 8 June 2016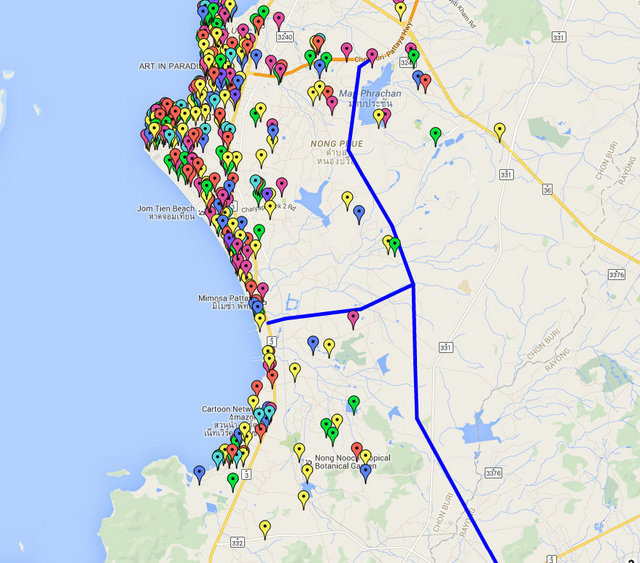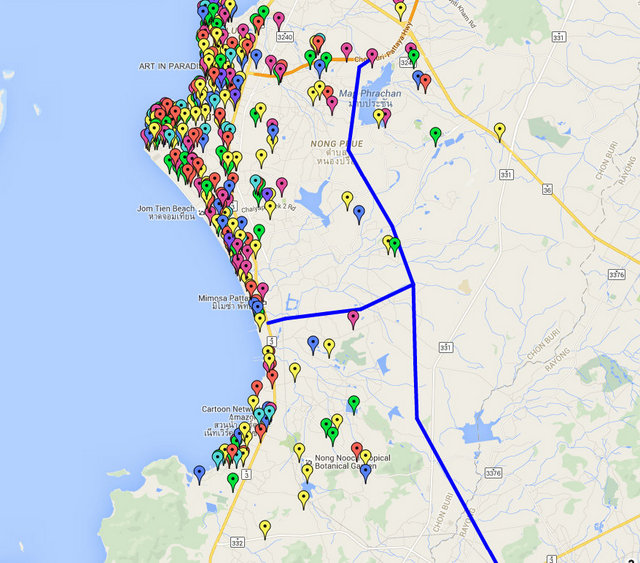 The pictures were taken 8 June 2016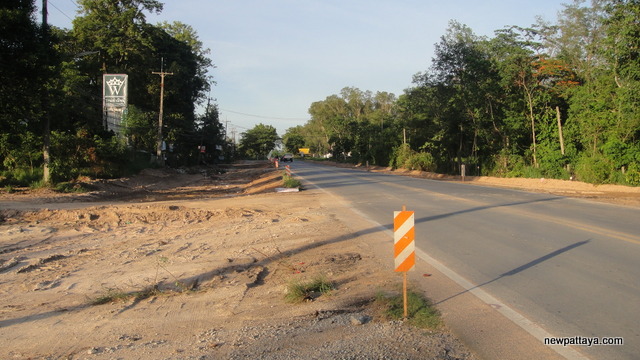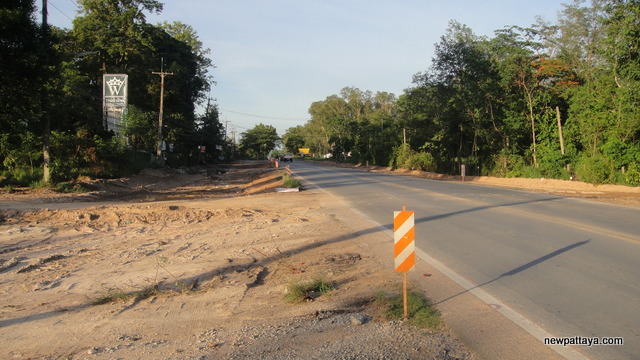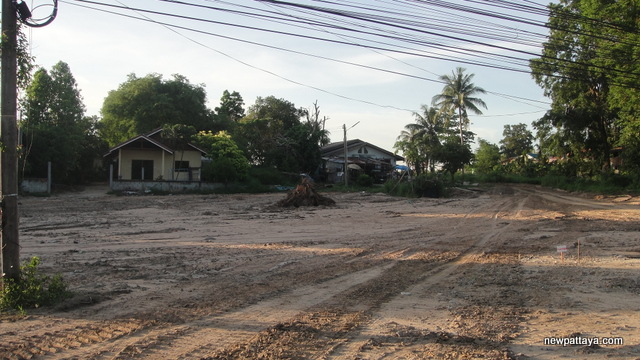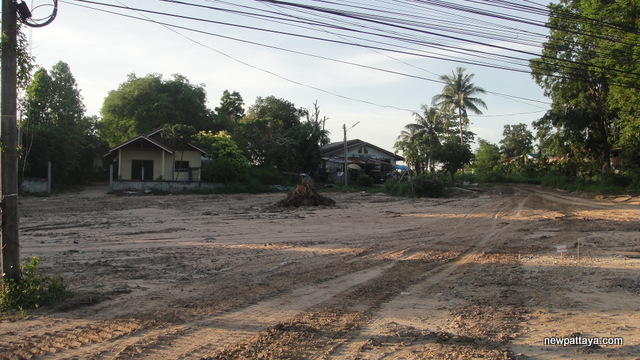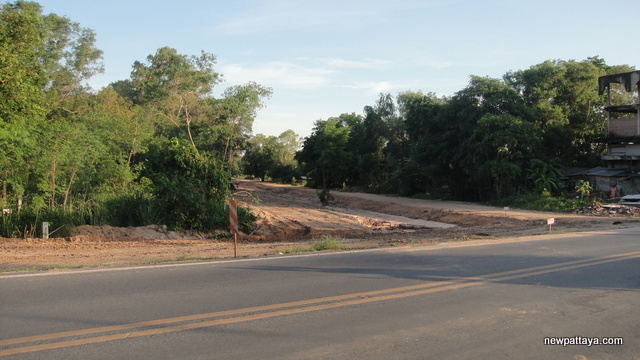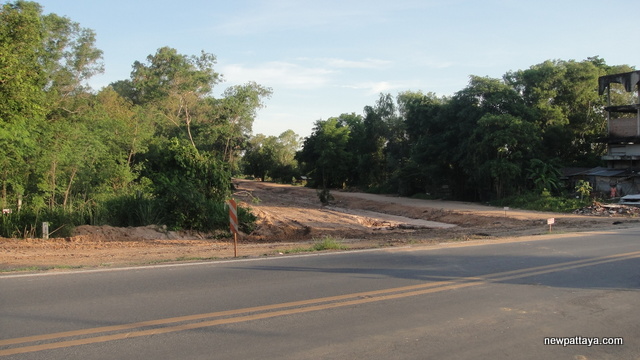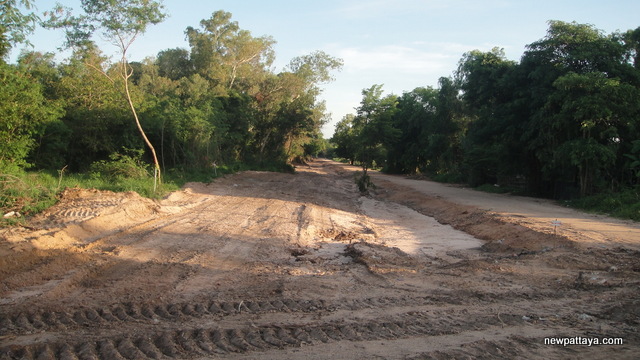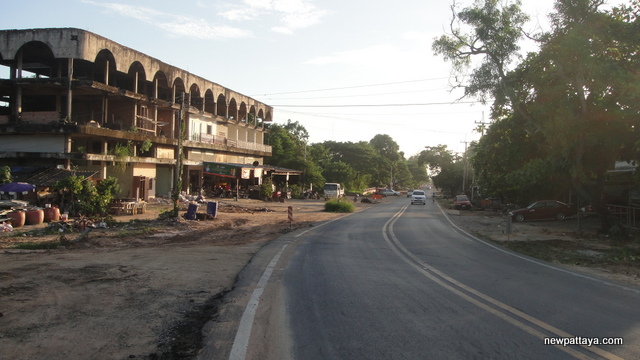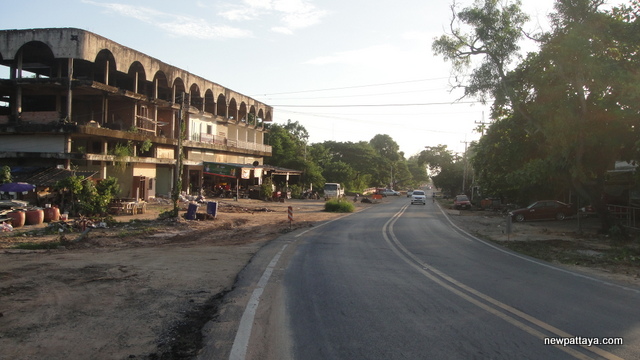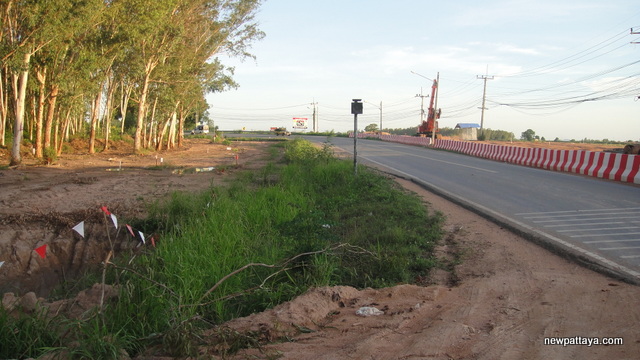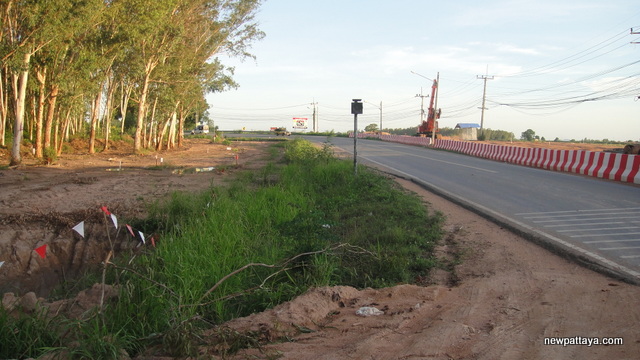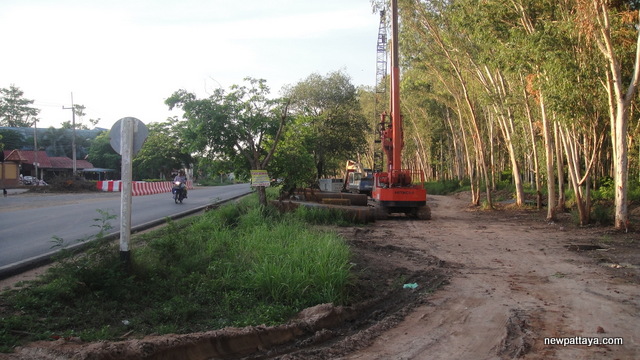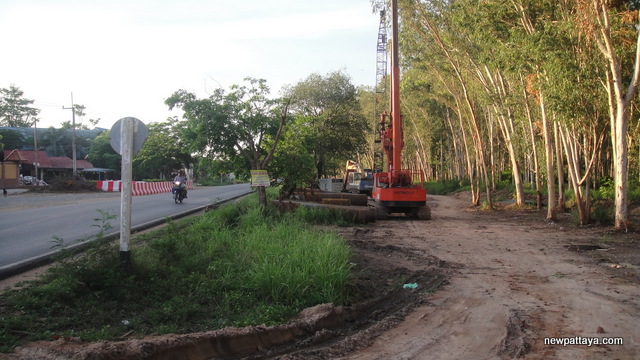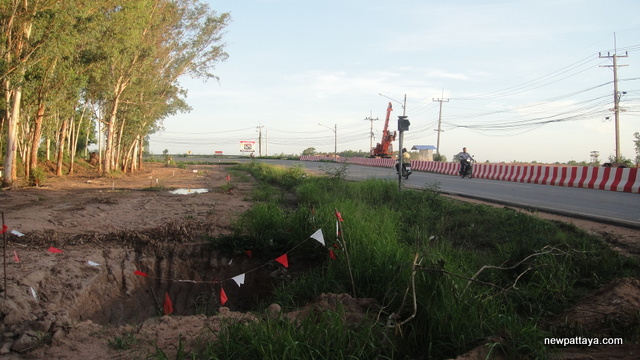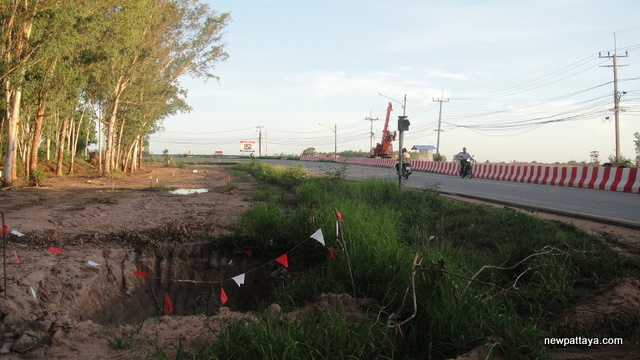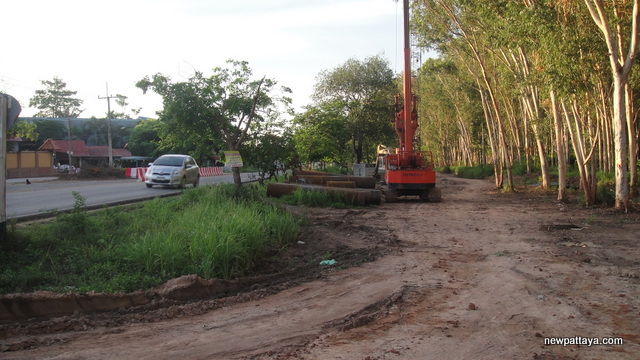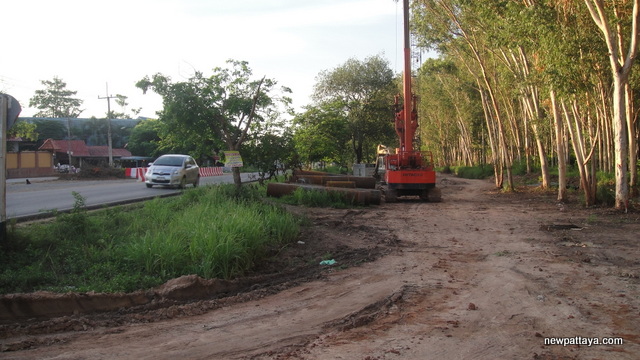 Want more information? Contact us on FACEBOOK