Pattaya beach has eroded tremendously over the last couple of years and something had to be done about the beach erosion before it was too late. They are busy refilling sand and expanding the beach at the moment in North Pattaya and we will also be getting a new beach promenade – it will be the usual low quality standard we are used to from government projects. The materials used will be the cheapest available, it looks like the company that got the contract was the one that offered the lowest price. Right now they are working near Amari Orchid Pattaya and Holiday Inn.
I was hoping we would get a world class beach promenade, I was hoping they would spend a little extra on a Grade A building contractor, hire a landscape architect and designer and use luxury stone tiles. Pattaya could become famous for having the most beautiful beach promenade in the world, surely it would be cost a little extra but I am sure City Hall could find some sponsors willing to help beautify Pattaya.
They know how to do it other places in the world, in Singapore, along the Italian and French Riviera so why not also in Pattaya? Just look at the tiles used at the Central Festival Pattaya Beach Complex, it looks quite nice and professional so it can be done. What we will get now is not even straight, we will get what we pay for, frankly speaking we will get some cheap shit. The quality is so low that it is out of category, much much lower than Grade D. Who cares anyway, there are no visionary people in town. They don't want changes, they they want to keep the status quo.
Published 10 May 2013
The photos were taken 10 may 2013
The new beach promenade in Pattaya. Blue is the colour of the stones, different shades of blue.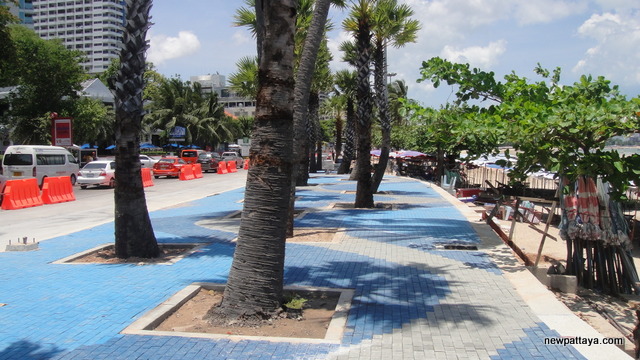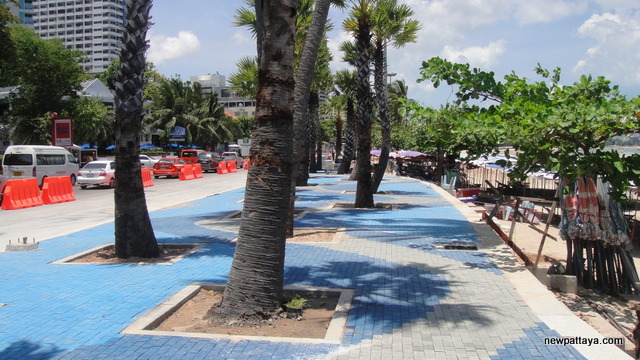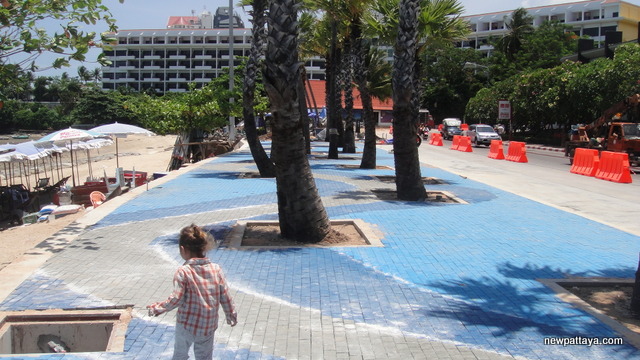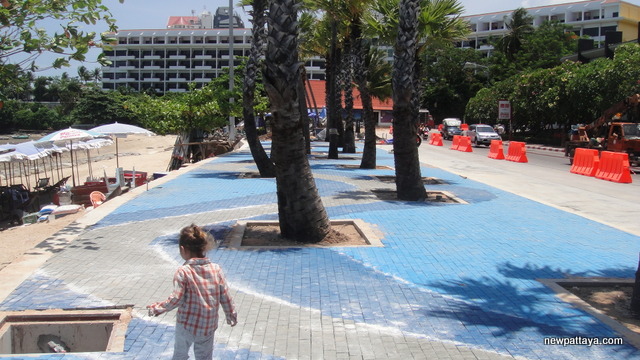 The New Pattaya Team is taking a well earned rest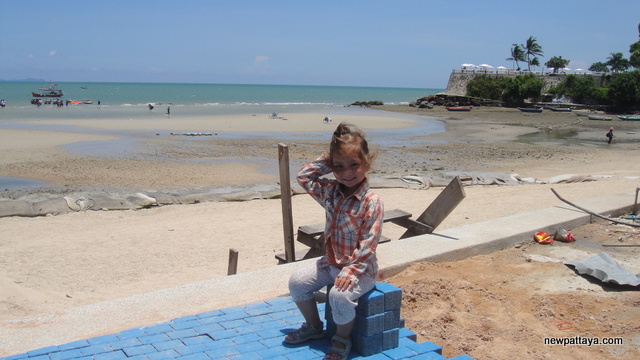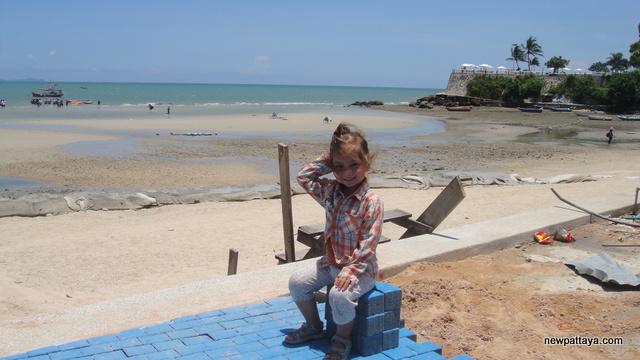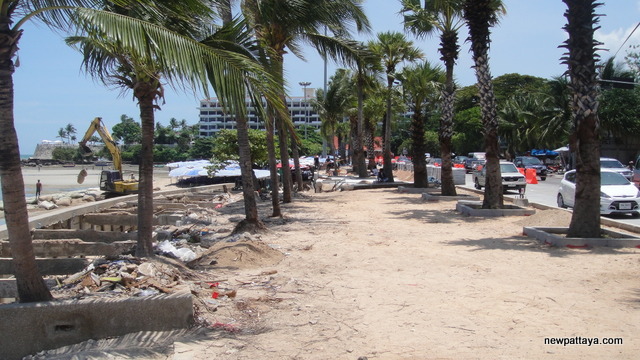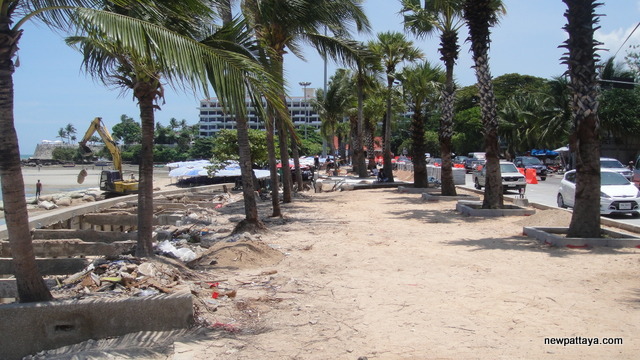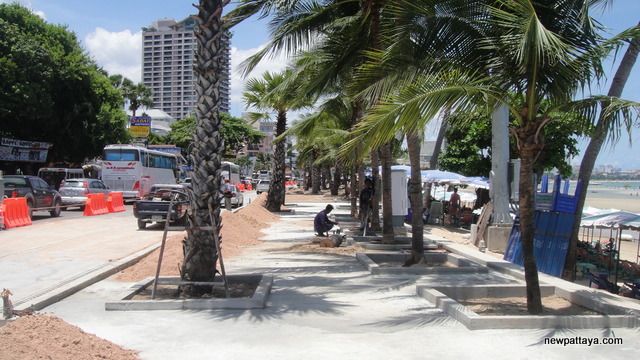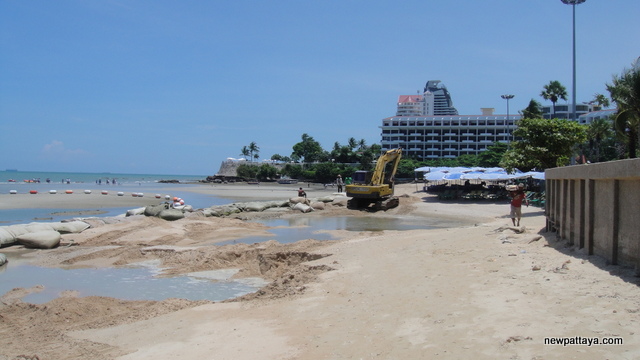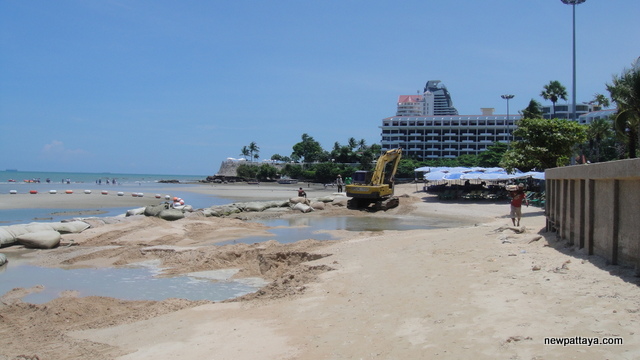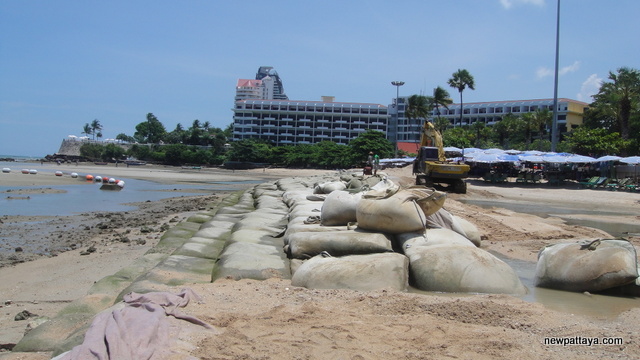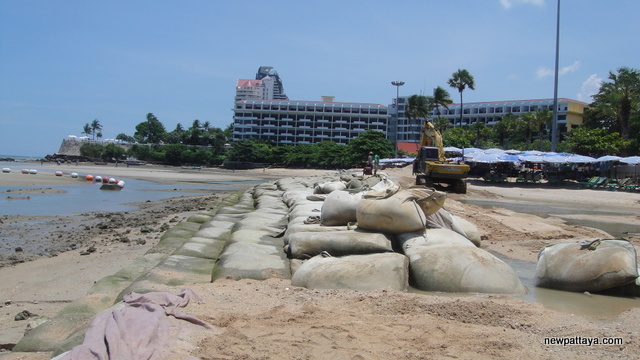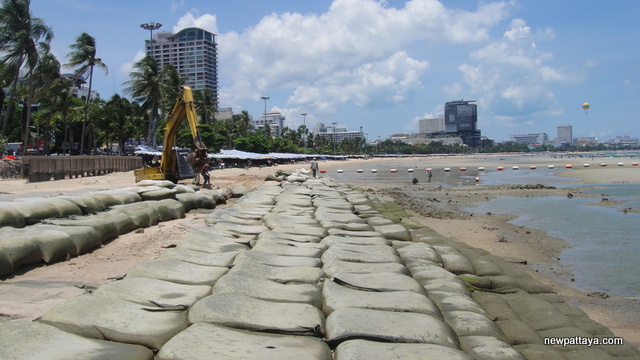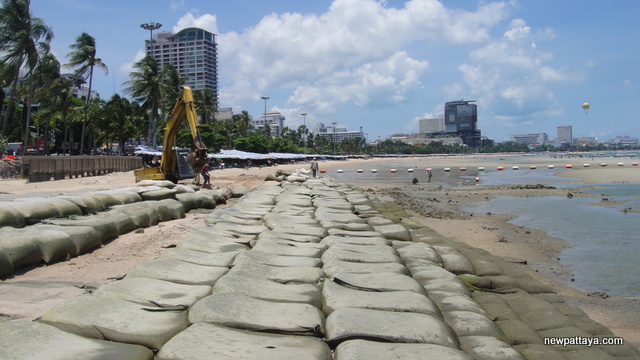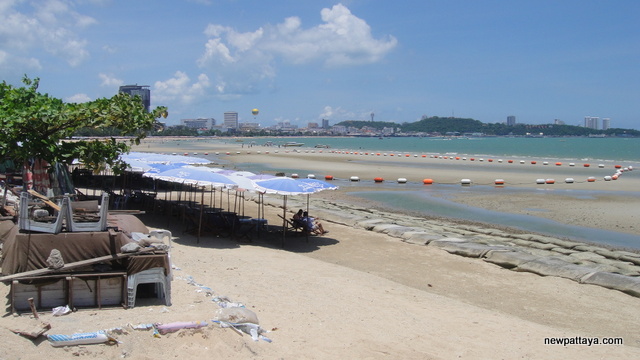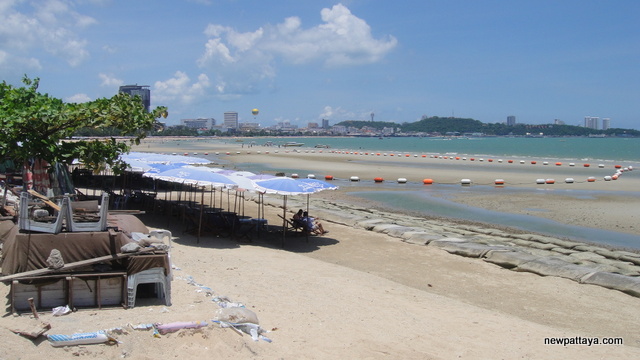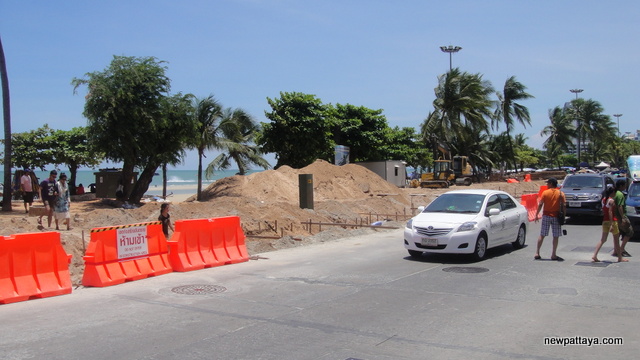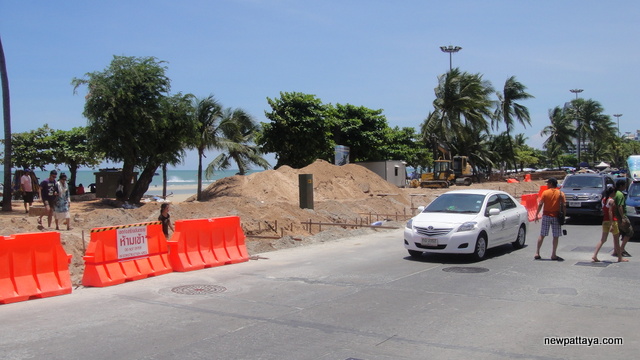 Amari Orchid Pattaya and Holiday Inn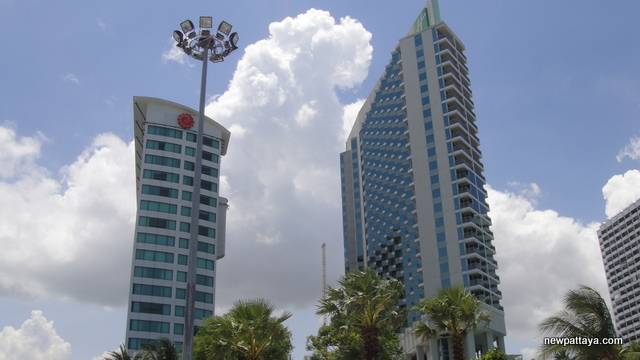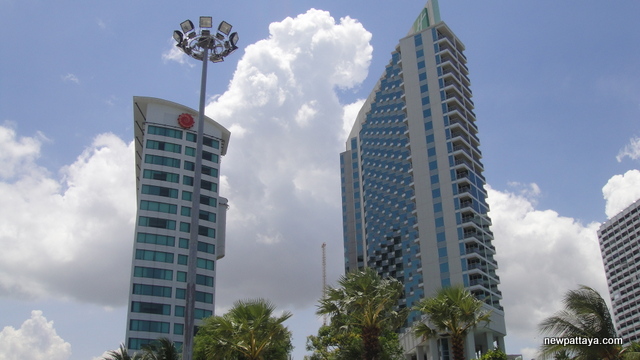 Amari Orchid Pattaya and Holiday Inn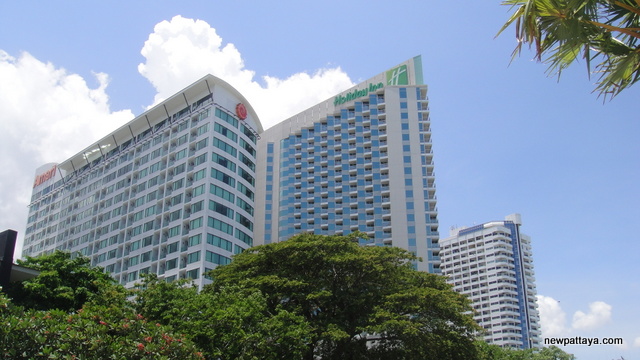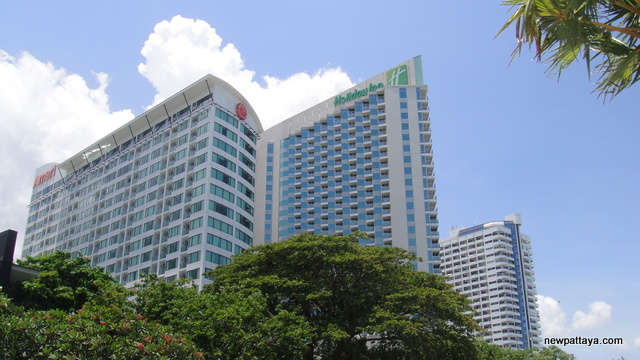 Would you like to support this website? Send funds to us using PayPal, send to secondtouch@hotmail.com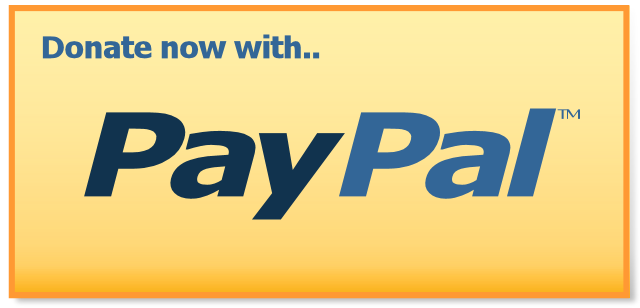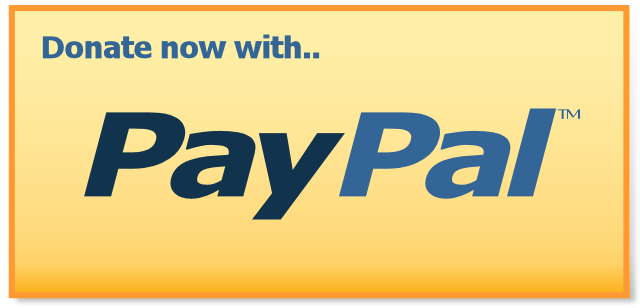 Want more information?