It is my pleasure to – as always – be the first to report about new development and construction in Pattaya. This time it is a bit special because this will be the very first mini Big C in Pattaya. This store will open on 30 November 2012 and it is located near Rai Wanasin Fresh Market on Soi Siam Country Club. We already have three Big C's in Pattaya, Big C South Pattaya on Sukhumvit Road, Big C North Pattaya on Second Road and finally Big C Extra in Central Pattaya.
mini Big C that is a mini-format of Big C will be competing with the popular Tesco Lotus Express outlets that have been very successful. Both mini Big C and Lotus Express are open 24 hours, that means you can shop whenever you wish. To make the story more exciting there actually is a Tesco Lotus Express located some 50 meters away from the new mini Big C.
It is not a coincidence that the owners of this mini Big C has chosen to open a store at this location. A few insiders know that the area around the Rai Wanasin Fresh Market has witnessed enormous growth lately and a new city center is starting to take shape. Tony's Fitness opened a branch here in October 2012 and Tony knows what he is doing, CC Condominium will open early 2013 and Eastiny Resort & Spa is expanding, phase 2 may open already december 2012. Two banks have recently opened branches here, the Siam Commercial Bank (ธนาคารไทยพาณิชย์, tanakarn-thai-panit) that opened October 2011 and Government Savings Bank that opened at about the same time. Top Charoen Optical opened a store in october 2012 so things are happening fast.
This would be the right place to open a real Big C Supercenter, we desperately need one on The Dark Side so we don't have to go all the way to Sukhumvit Road when we need to do some shopping. A lot of people do live in this area, this is mainly a villa area so it is the thai middle class that live here and they have money to spend. If this were Bangkok there would be a Big C or Tesco Lotus on Soi Siam Country Club.
Please also read about the largest 7-Eleven in Pattaya at Rai Wanasin Fresh Market.
Published 8 November 2012.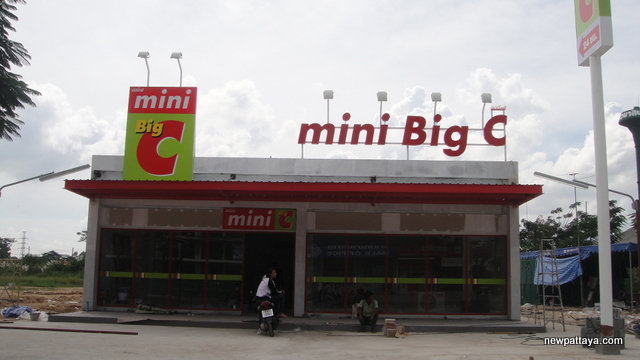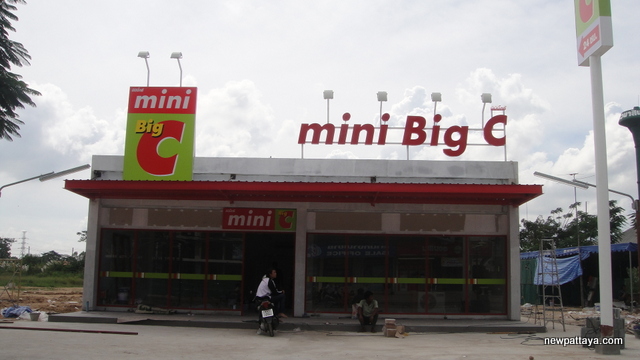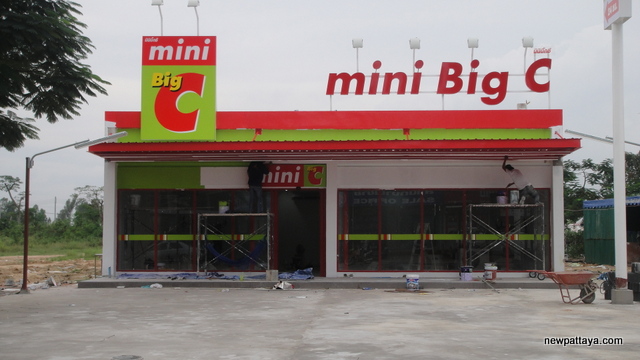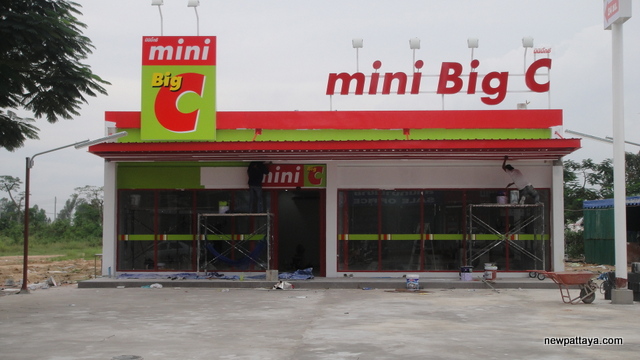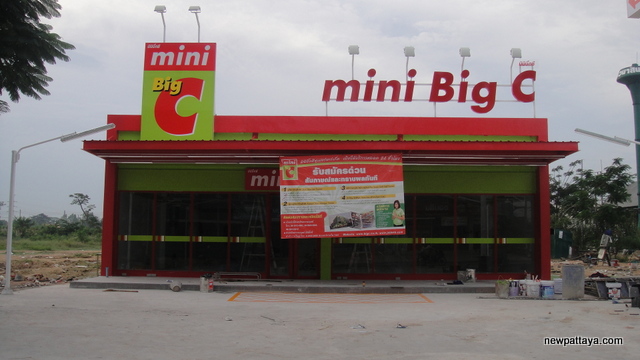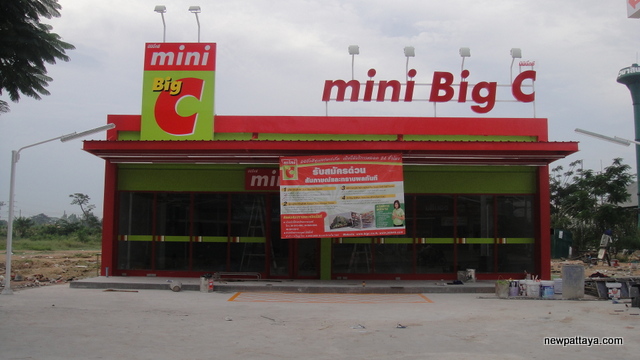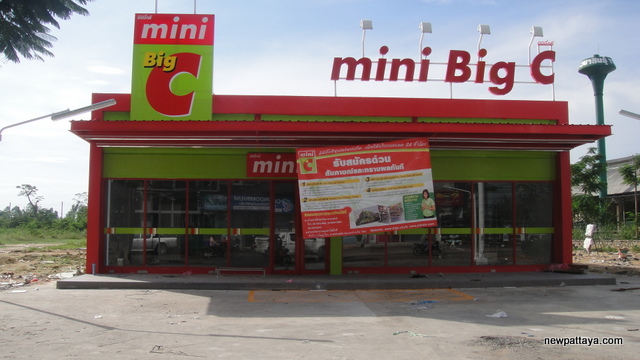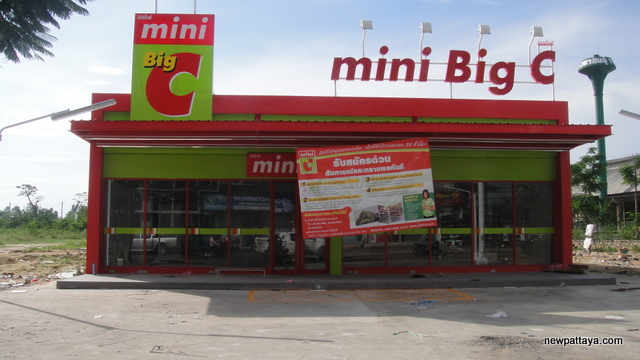 The Grand Opening on 30 November 2012.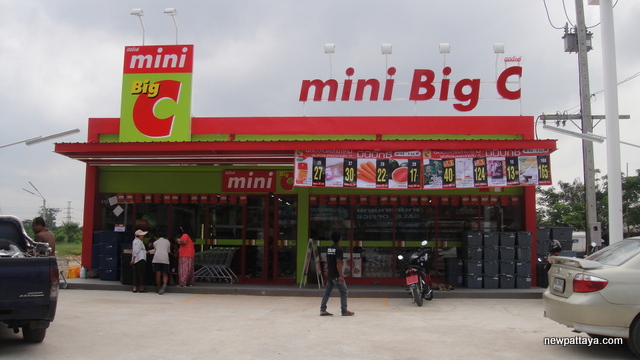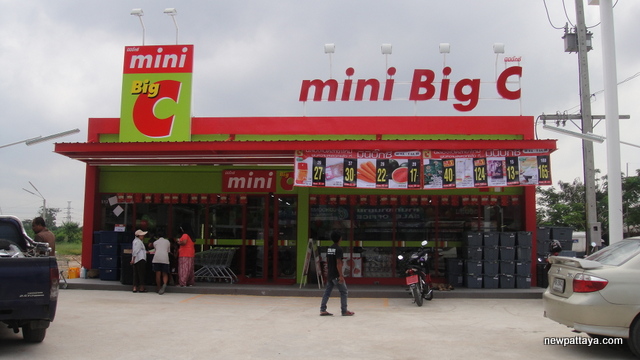 Good old Tony is a very good businessman and he has chosen to open Tony's Fitness here. If you don't trust me then trust Tony….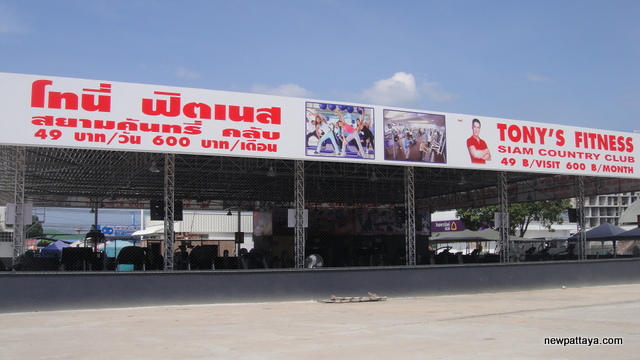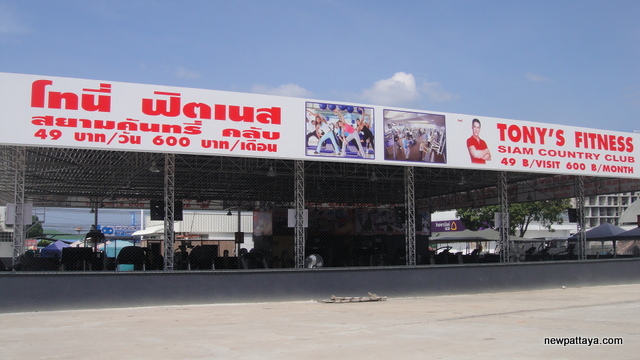 Siam Commercial Bank opened its doors October 2011.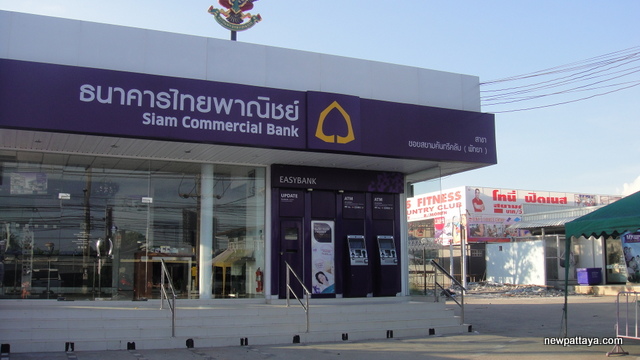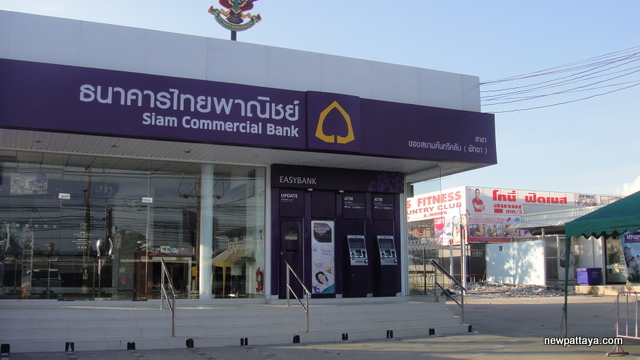 I don't remember when Tesco Lotus Express opened this store. I saw it happening, it was not that many years ago – boy, I must be getting old….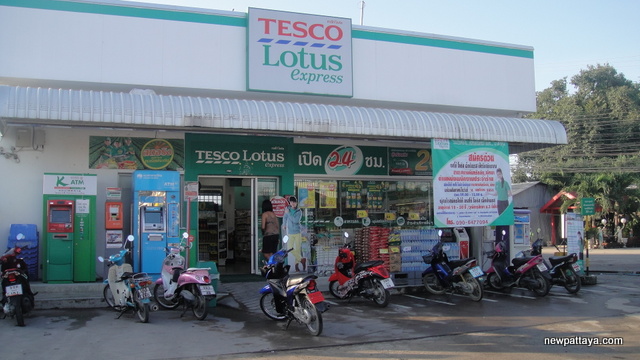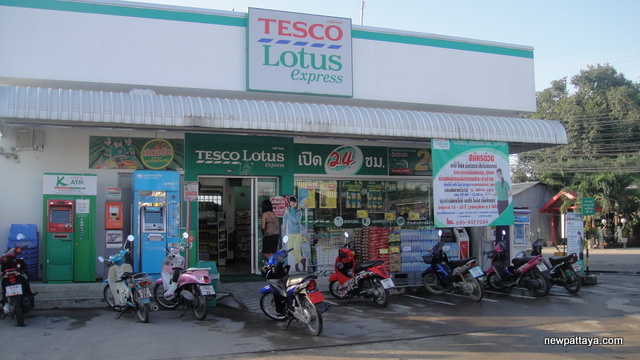 This is Big C Extra in Central Pattaya. Until 2011 this was our Carrefour and I still refer to this complex as Carrefour – nothing has changed except the name. Carrefour opened 3 December 2003 and has always been my first choise of shopping mall.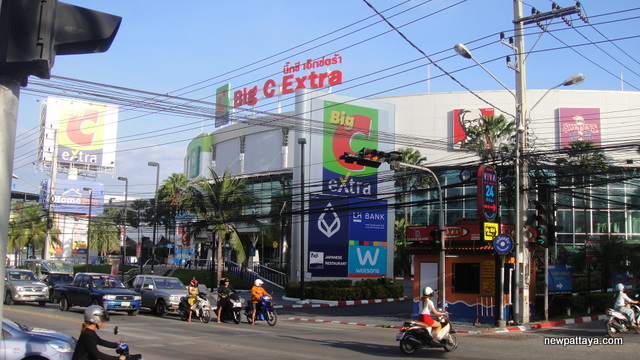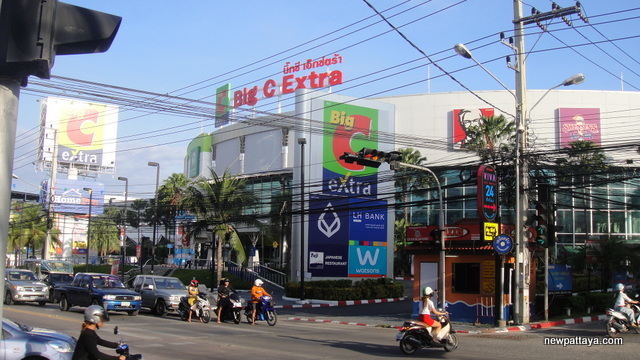 Government Savings Bank opened october 2011.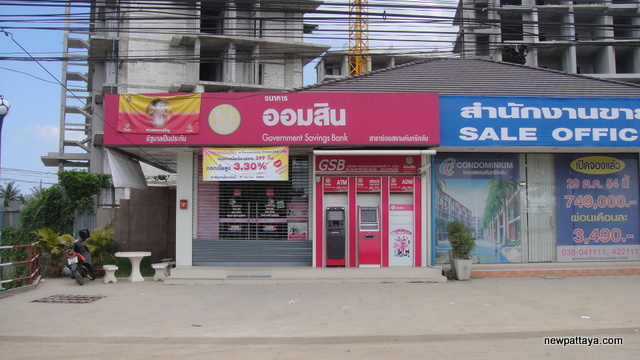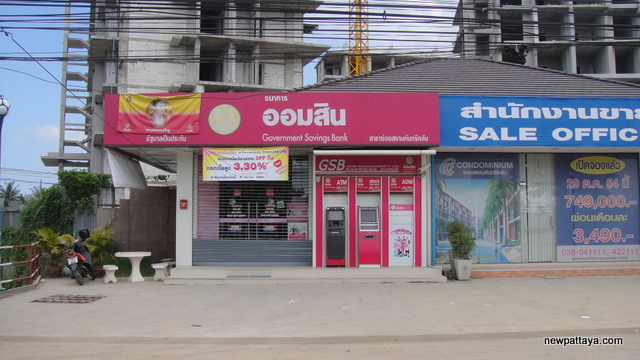 Suddenly one day in October 2012 Top Charoen Optical appeared out of nowhere.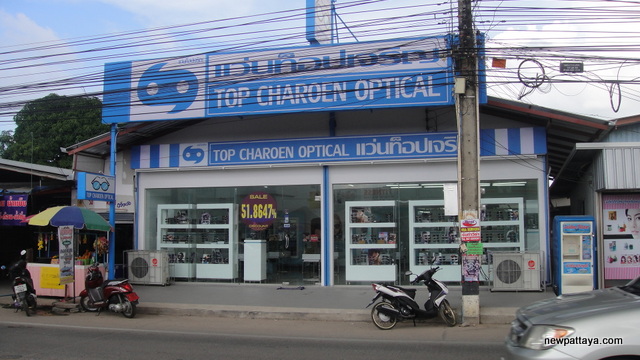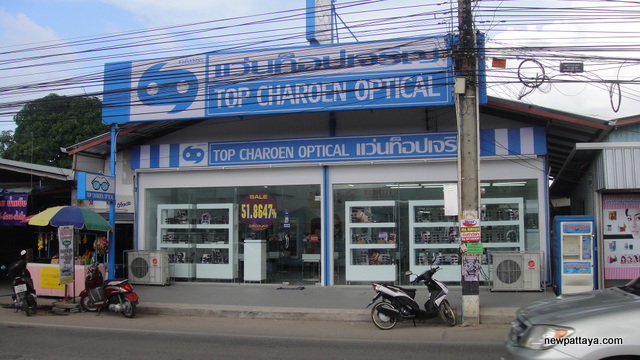 Permsub Garden Resort has been here for a long time. The villas are really big, probably quite expensive by the looks of it.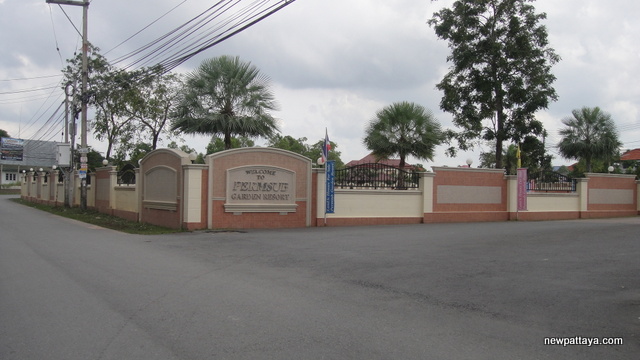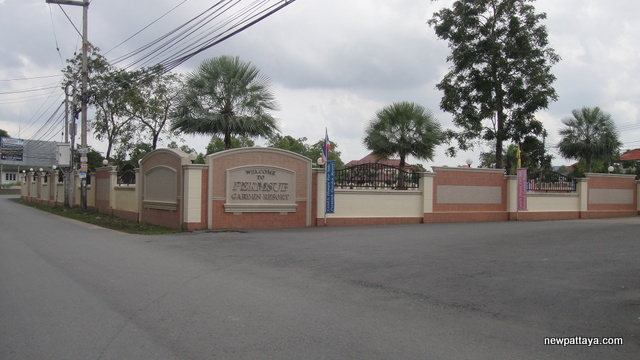 Mantara is also a relatively new development.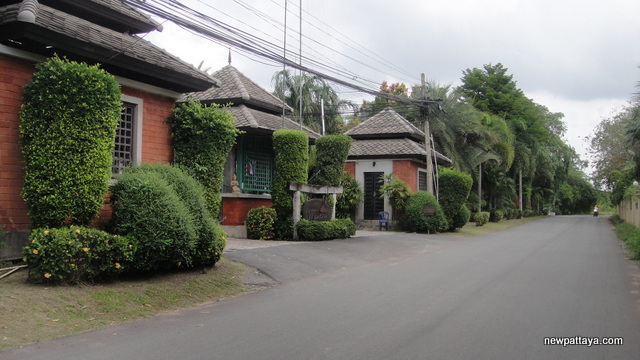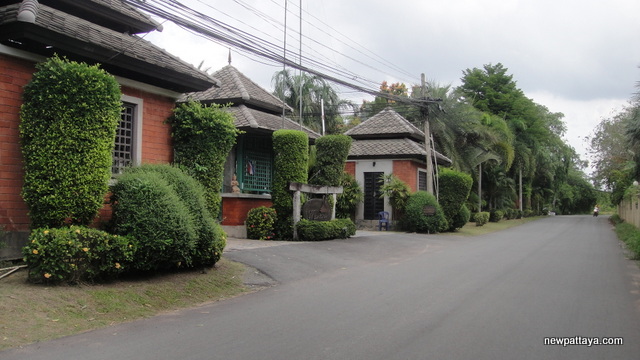 There is land for sale right next to Mantara. You can get 1 Rai of land for 4 MB. 15 Rai is for sale, if you buy it all it is going to cost you 60 MB. 15 Rai is a lot af land.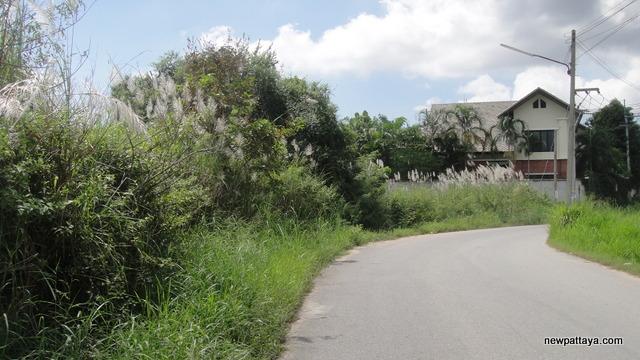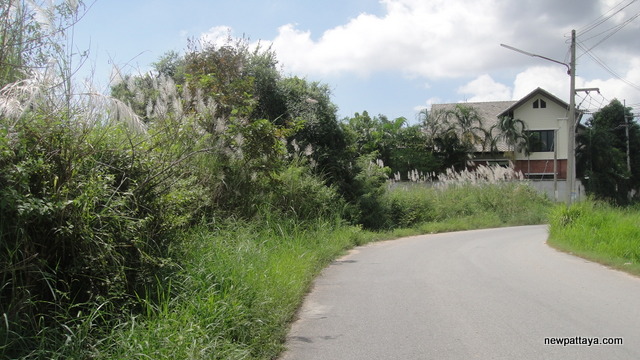 We can talk privately down here. One day at the beginning of march 2013 I was sitting and having breakfast somewhere near Mantara and the Motorway 7. A Hyundai minivan with red number plates stopped and a thai man asked about the land. He wanted to buy the land all the way from Mantara to the motorway. It turned out that the land had 3 different owners of which one presumably is Mr Chanyut Hengtrakul. Inside the minivan was sitting two farangs in their 40s, apparently they were the ones wanting to buy the land. The importent thing here is that there is demand for land in this area. Pretty cool to witness this kind of activity first hand. The times they are changing, it is happening right here and now.