Greenland Group, Magnolia Quality Development and CP Group will jointly develop a huge residential project in Na Jomtien. Furthermore another Bangkok based developer, Fragrant Group, will also be entering Pattaya's property scene in 2015, also with a project in the Na Jomtien area. Fragrant Group's project will be more than 50 stories tall. There is also talk of a new Pullman Hotel.
It is extremely interesting that two major Bangkok based developers are entering Pattaya's property scene. These are new players in Pattaya and there is no doubt that these giants will bring more credibility into the local property scene. This bodes well for Pattaya's future. This can be seen as a vote of confidence for Pattaya. There is no doubt this is extremely good news for the whole region.
In March 2014 Magnolia Quality Development Corporation signed a joint venture agreement with Greenland Group, one of China's five largest real-estate developers. In other words, Charoen Pokphand Group, a leading Thai conglomerate and an enormous Chinese property developer have agreed to invest in property in Thailand.
Greenland Group was established in 1992, it is one of the largest state owned enterprises in Shanghai.
Two new mega projects, what does this mean for Pattaya? We have gotten used to seeing signs written in the Russian language. Now we must be prepared to see a lot more signs in Chinese.
That said, and certainly feeling excited about the news, the Bangkok based developers have to be very careful about launching new mega projects. There is a lot instability and uncertainty in the world at the moment. The Chinese engine is slowing down to a growth of about 7%, Europe is going in the wrong direction, Russia is facing problems due to increasing inflation and a sharply declining currency. Lower oil prices will mean less spending on a global scale. The timing might not be optimal but never forget there are opportunities in a time of recession.
A new page is about to be turned for the city of Pattaya. Fragrant Group coming to Pattaya means Singaporean investors will be joining us in great numbers. There is reason to feel optimistic. It is a very good sign that major companies have chosen to invest in Pattaya.
A famous project by Greenland Group is Wuhan Greenland Center. It will be a 636 meter tall skyscraper with no less than 125 floors. The project is currently under construction in Wuhan in China. The project is expected to be completed in 2017.
Published 7 January 2015
An image of the Wuhan Greenland Center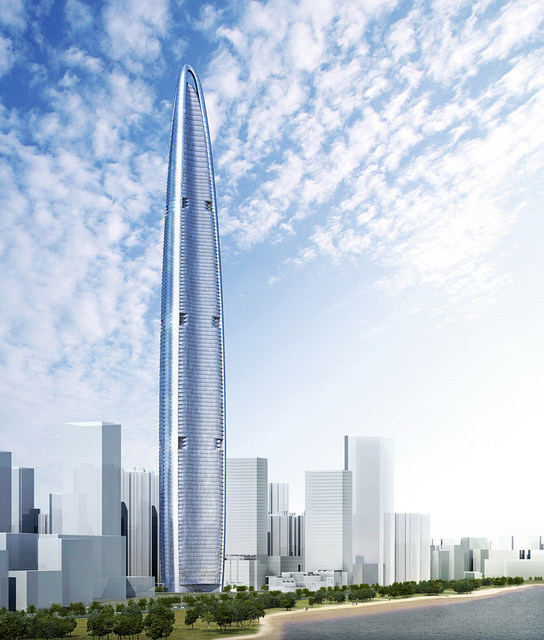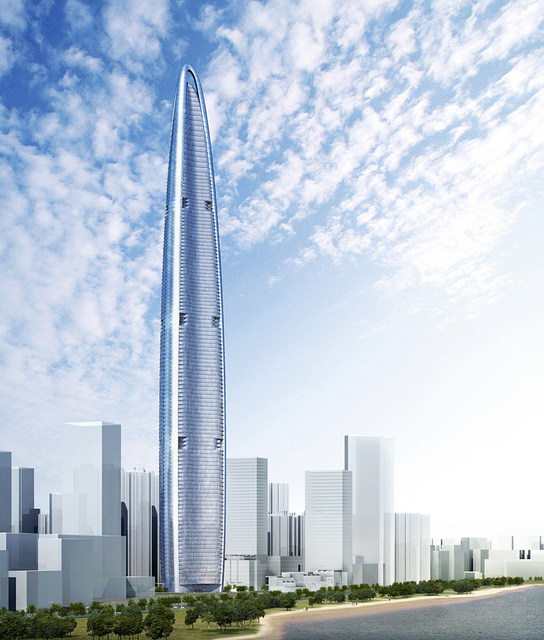 A photo taken 7 January 2015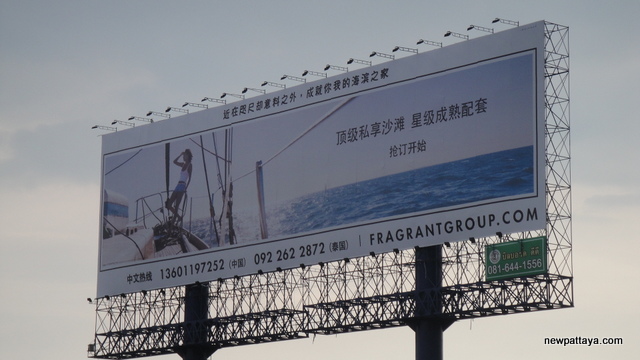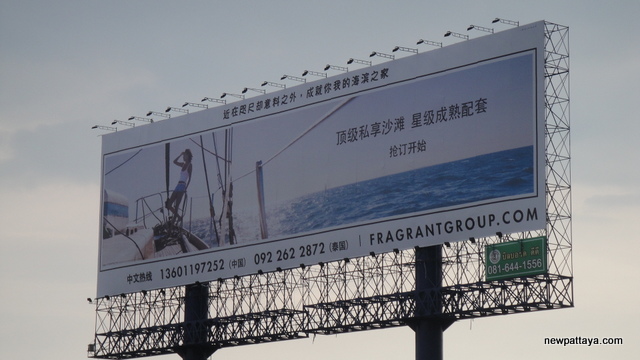 Want more information? Contact us on FACEBOOK