Breaking story. This article is exclusive news presented by newpattaya.com.
CP Group, Magnolia Quality Development and Greenland Group are presently active in a joint venture project in Pattaya. This will not be just any project, this will be a mega project of a previously unseen scale for the region.
The giants in the industry have joined forces in order to create a unique residential complex. The project comprises of 4 buildings, the two tallest towers will have a height of 70 stories and 40 stories respectively.
A 70-storey condominium project in Pattaya. This is the news of a lifetime, probably the best news I will be able to report in my lifetime. My hands are shaking as I write these words.
In comparison Reflection Pattaya comprises of two towers, 55 and 42 stories respectively. Now it is certain that Pattaya will get what I would describe as a true skyscraper. 70 stories is indeed very tall.
As mentioned there will be 4 buildings, the project might include a hotel or branded residences similar to what we have seen at the two towers at ICONSIAM. Talking about ICONSIAM, The Magnolias Waterfront Residences at IconSiam will also be a 70-storey tower, this project is being developed jointly by CP Group, Magnolia Quality Development and Siam Piwat Company Limited. The other 52-storey tower at ICONSIAM will be The Residences at Mandarin Oriental Bangkok, Mandarin Oriental (Bangkok), will provide management services for the development. A similar concept is possible for the development in Pattaya.
Furthermore the project will include a number of villas.
The pricing is uncertain at the moment, several unit configurations are available, however I have heard talk about units starting from as little as only 2 million baht.
By all means, let them have ICONSIAM and MahaNakhon in Bangkok. We will get something better in Pattaya.
Success is guaranteed. The absolute best in the business are involved, partners with practically unlimited resources are involved. There is no doubt the design will be amazing, they will most likely hire CBRE as sole agent. However they don't need CBRE to sell this project, it will sell itself. People will stand in line to purchase an apartment at this development.
There is absolutely no doubt in my mind that this be a successful project. The right people are involved, top professionals that know exactly what they are doing.
For the last couple of months they have been building the showroom. Times Enterprise have been tasked with that job and construction of the showroom is well underway. I estimate 4 – 6 weeks before the showroom is completed. I am certain the showroom will be completed by the end of February or beginning of March 2015.
At the moment there is no official name for the project. Just like The Super Tower is is not easy to find the right name for such a project. Well, the might be a name, the people involved just haven't told us yet. As a matter of face NOBODY has talked about this project yet.
I have saved the best for last. The location. The big question, where is this project located? It is located right next to the Ocean Marina development in Na Jomtien. Soi Na Jomtien 22 is the exact address, directly opposite The Sand Beach Hotel. Previously there might have been a a shrimp farm at the location, the land was owned by CPF.
Facts:
• The sales office is being built by Times Enterprise Co., Ltd.
• The sales office is owned by CPMQ and Greenland Company Limited
• Architectural designer: Di DESIGNS Corporation Limited
• Structural designer: Infra Technology Service Co., Ltd.
• Consultant: Langdon & Seah
Recommended articles:
• Fragrant Group and Greenland/Magnolia/CP in Pattaya
• Inspection of area around the Greenland-CP-Magnolia project
• See more photos on FACEBOOK
On 6 December 2014 Greenland Group held a party in Shanghai for their new project in Pattaya. Buyers were asked for a down payment of 48,000 RMB. The unit sizes will be varying in size from 28 – 158 sqm, all units come fully furnished.
The project includes high-end condominiums, hotels, commercial spaces, offices, and a beach. The project might possibly be called Platinum Bay Pattaya.
Here is a list of three super-sized projects expected to be launched in Na Jomtien in March 2015:
• CP Group, Magnolia Quality Development and Greenland Group in joint venture
• The Number One Jomtien Pattaya
• Sixth Element Na Jomtien Beachfront Condominium
Published 8 January 2015 @ 11.30 AM
9 April 2015: Exclusive news story by newpattaya.com (again):
CP Group, Magnolia Quality Development and Greenland Group are presently active in a joint venture project in Pattaya.
We have the honour of presenting you with the date of the grand opening of the showroom in Na Jomtien. On friday on the 15th of May 2015 the showroom will open.
It is fun when the little guy is beating all the conglomerates in Bangkok. I guess we are one of the big guys by now.
I still have no name for the project and no official website. I have heard someone call it Coastal Resort Center Pattaya.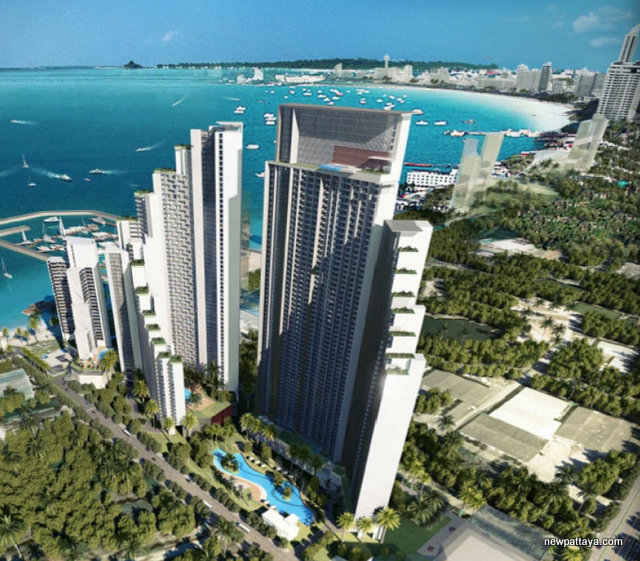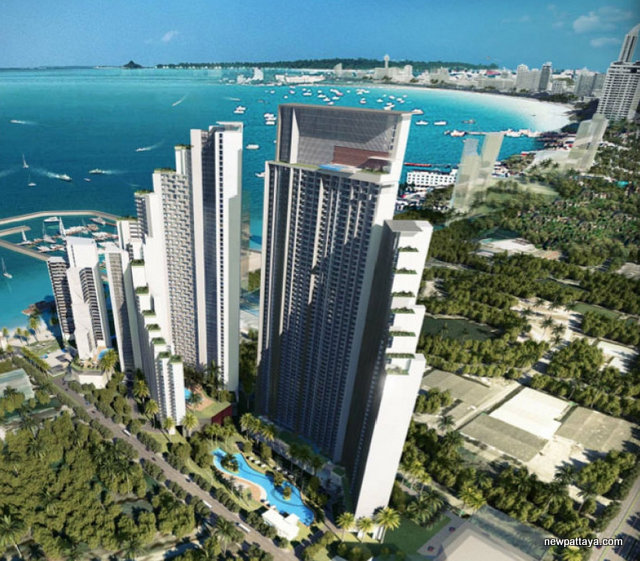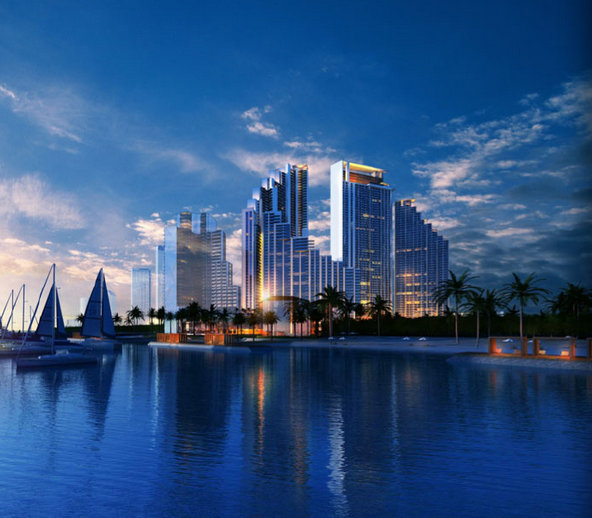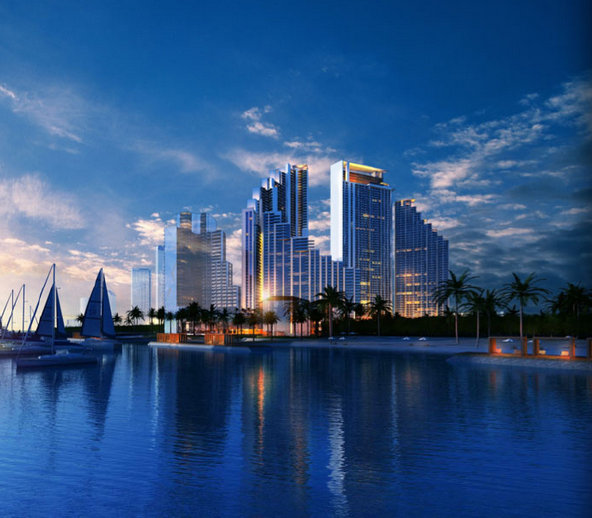 4 buildings, one of which will be a 5-star hotel


The photos were taken 9 April 2015, almost there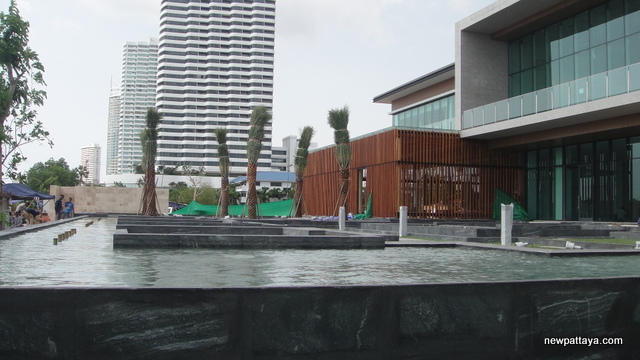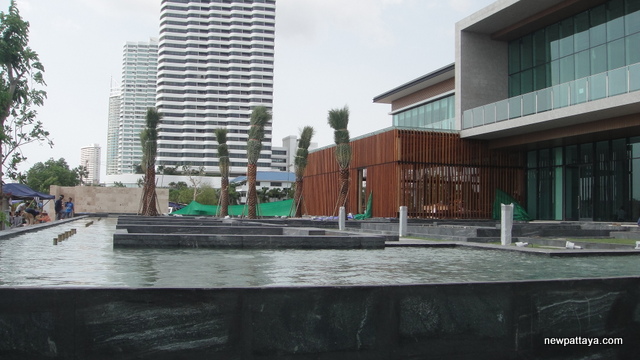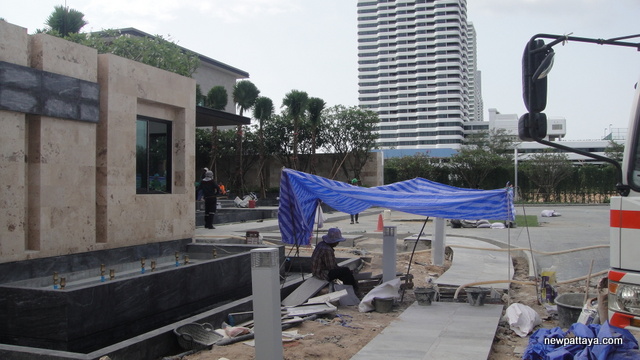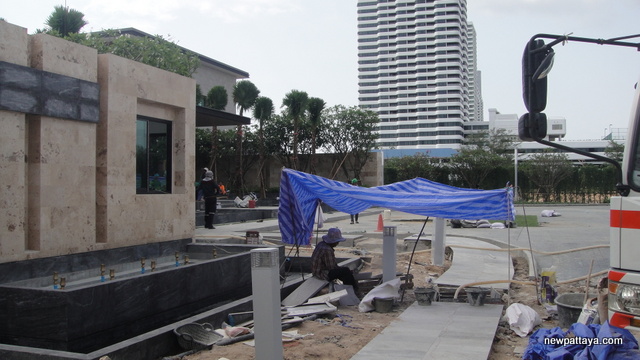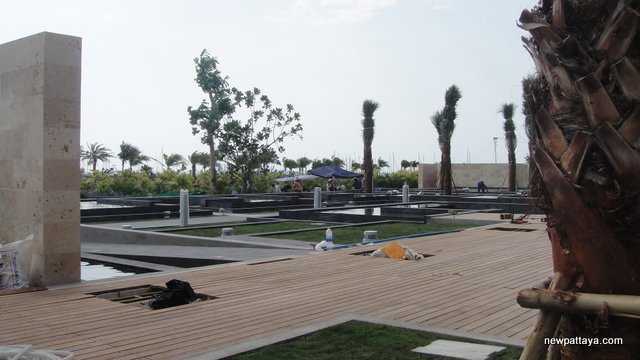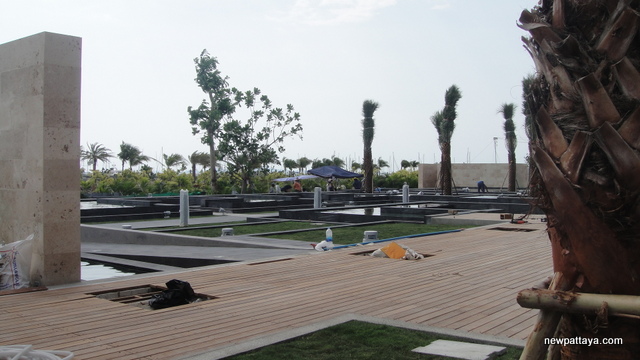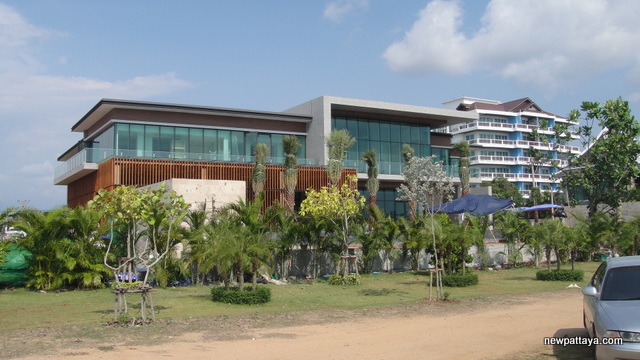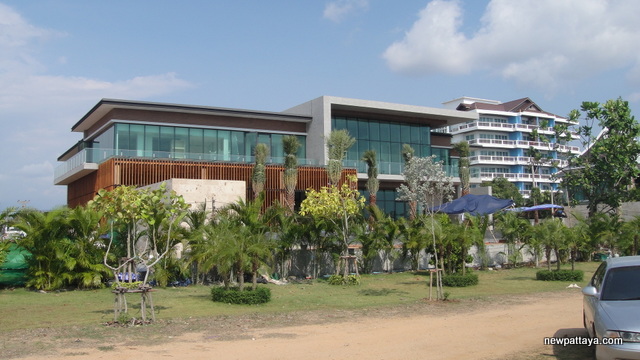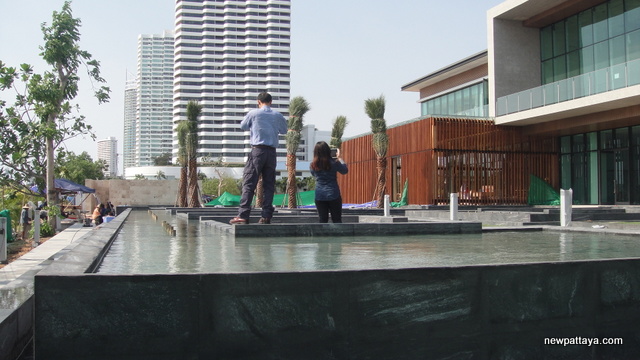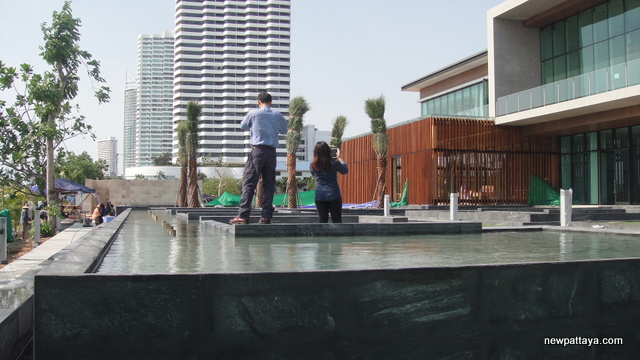 22 February 2015, the showroom is almost completed
The showroom will open in February or March 2015. The pictures were taken 8 January 2015.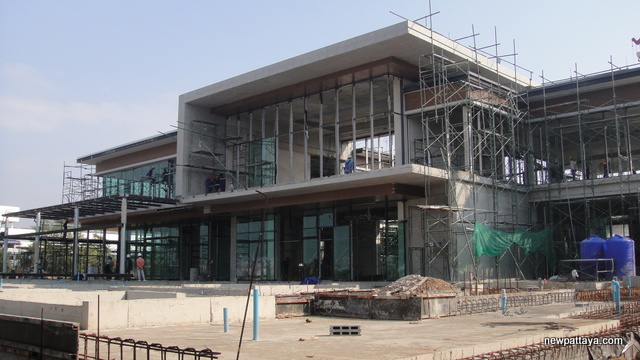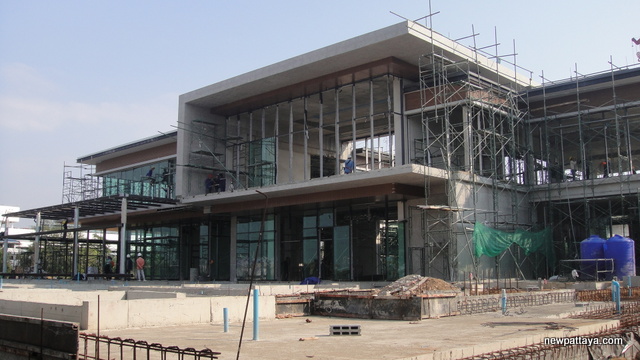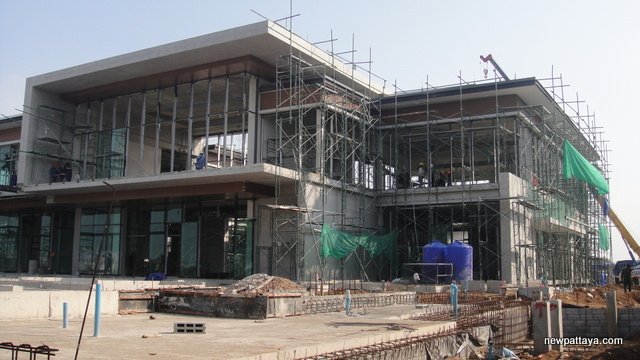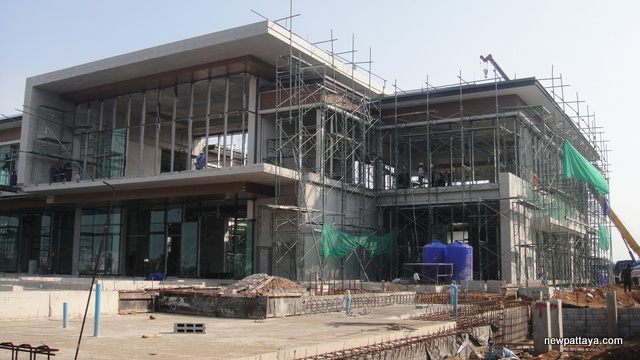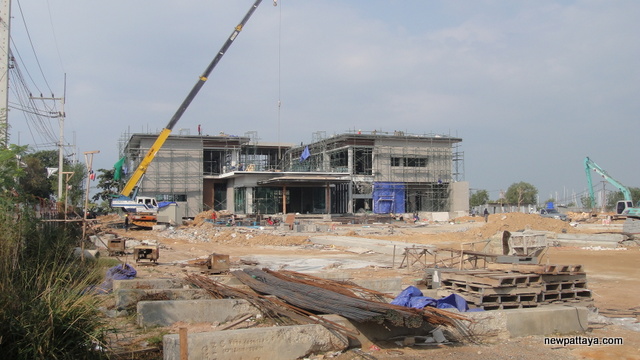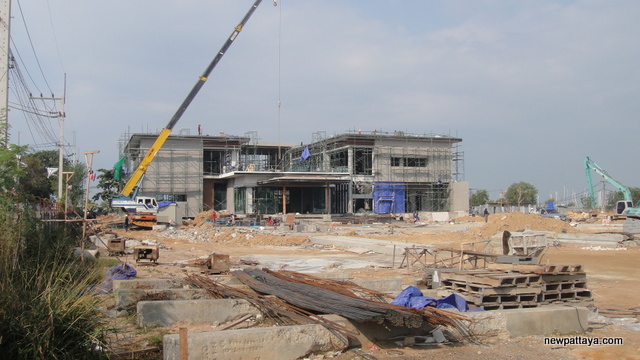 An image of the Wuhan Greenland Center by Greenland Group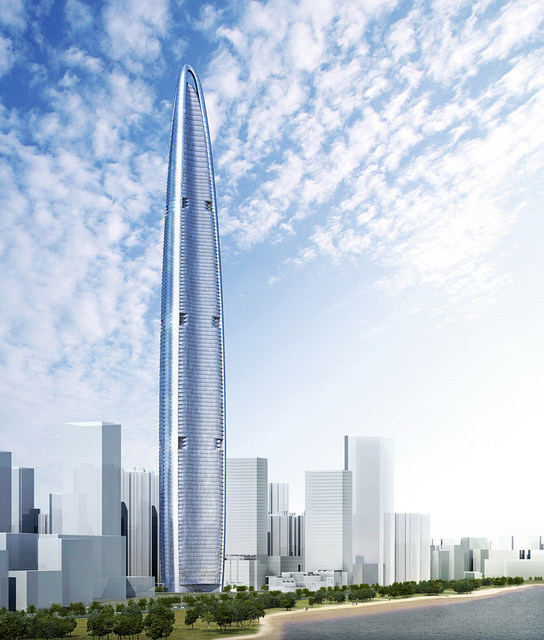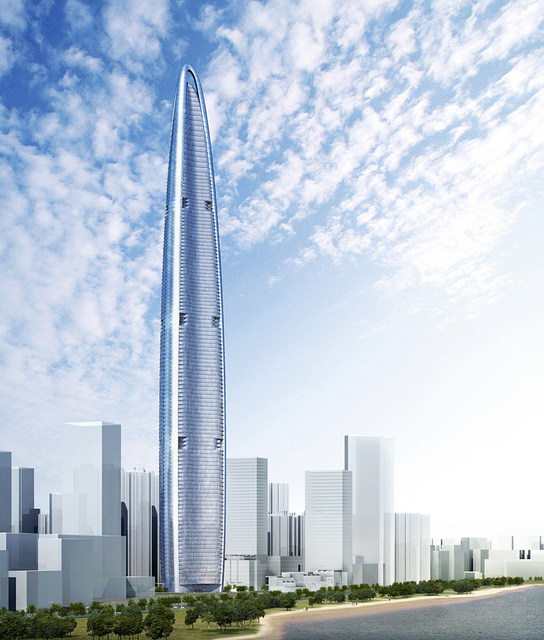 The site in November 2012, notice the CPF logo. The land was owned by CPF.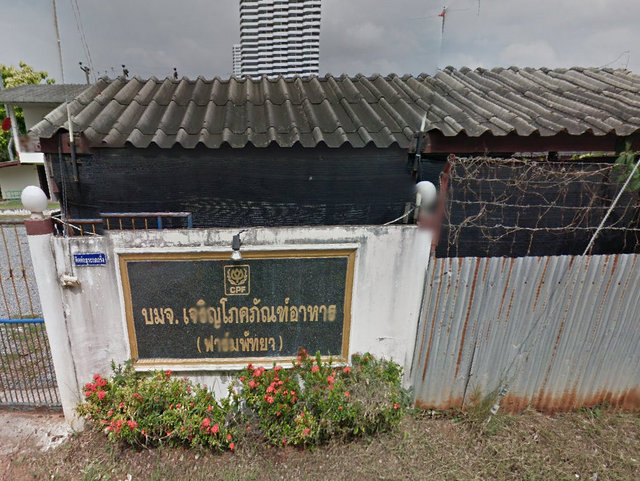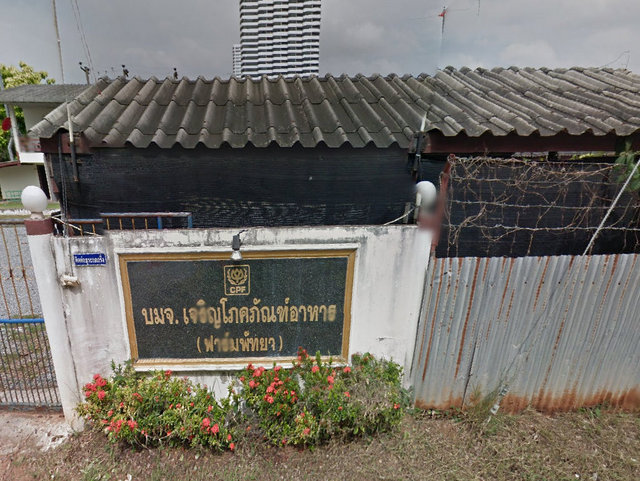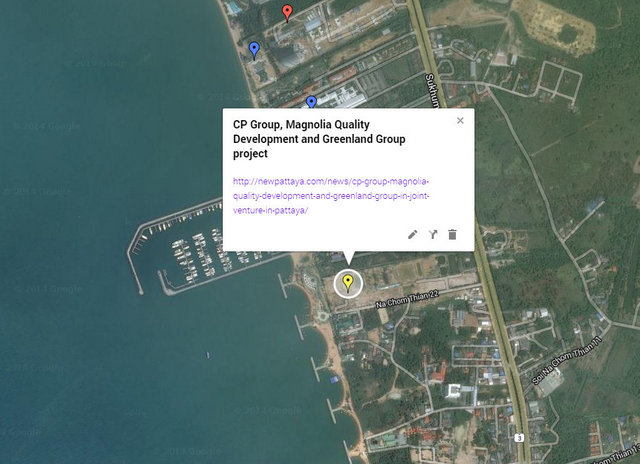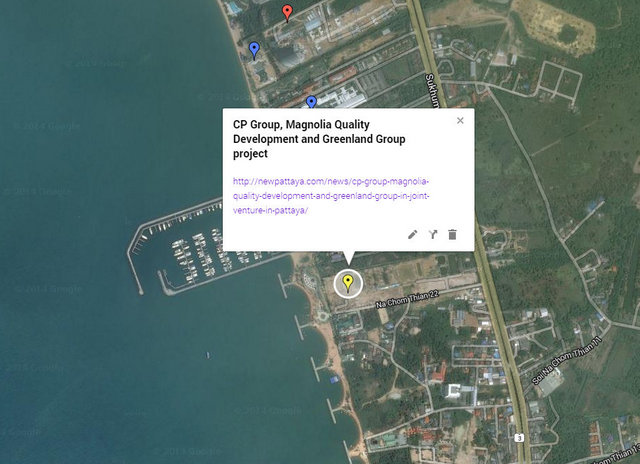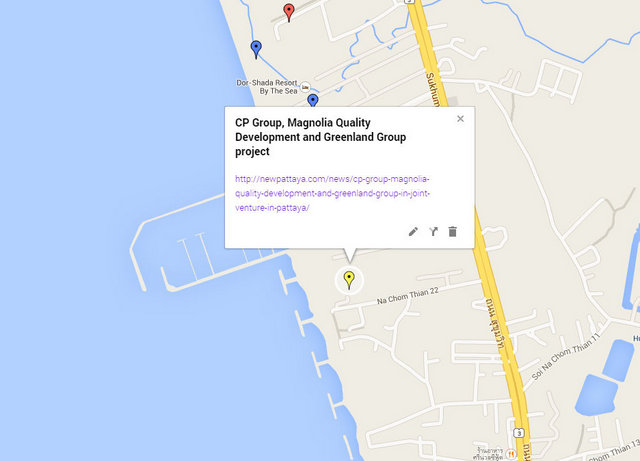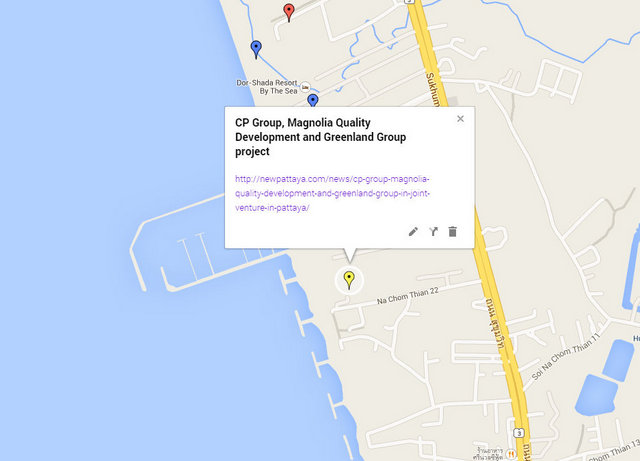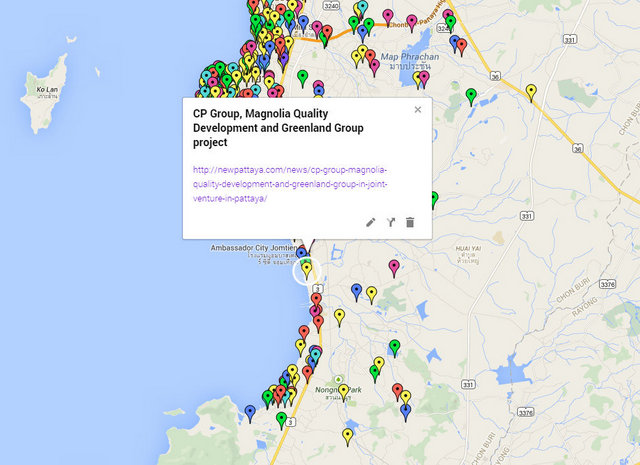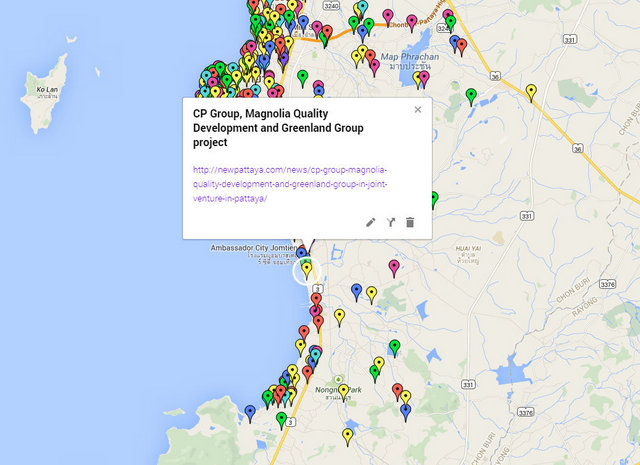 Want more information? Contact us on FACEBOOK