It was a big event when the Central Featival Pattaya Beach complex opened. Really big. We are talking about a multi billion baht project here. We are talking about bringing Singapore and the Siam Paragon in Bangkok to Pattaya.
Well, it is true. We now have our own Siam Paragon in Pattaya. It is not called the Paragon though, it is called the Central Festival Pattaya Beach and it is a shopping mall you can only imagine in your dreams. You really can compare it to the Paragon in Bangkok. It is huge, ok, not as big as the Paragon but comparable. It is the largest beachside shopping mall in Asia.
It opened on january 23, 2009 at exactly 11.39. I guess some fortune teller have chosen the exact moment. 39 minutes past 11 o'clock.
This place is really beautiful. Even the small shops are beautifully decorated. This is not like what we are used to seeing at Mah Boon Krong (MBK) or The Platinum Mall (Bangkok), the investors have really spent a fortune on decorating all the shops. High standards, very modern, very luxurious. I like it! Just love it.
On the 5th and 6th floor you will find all the nice restaurants. There is a lot of japanese restaurants, just like there is a lot of japanese restaurants in the Paragon. Of course you will find an MK restaurant, a FUJI restaurant, a  Sizzler and some Pizza restaurants plus many more. Forgive me for not naming them all.
All the popular banks are present with a small branch. We must not forget the excellent cinema on the 6th floor.
The sea view from the 6th floor is stunning. Go there and enjoy. You will feel good. You will be proud of this place.
Enjoy the fun. I know I will.
Below you will find some pictures of the complex from April 2012.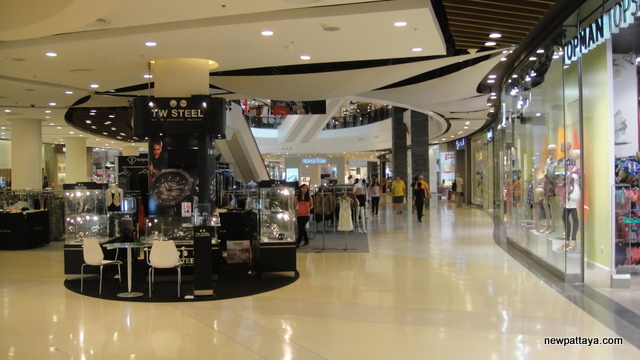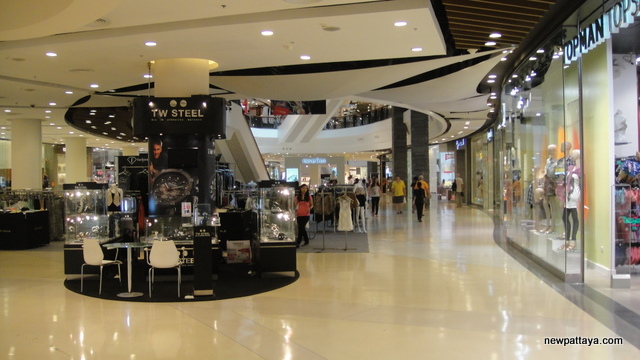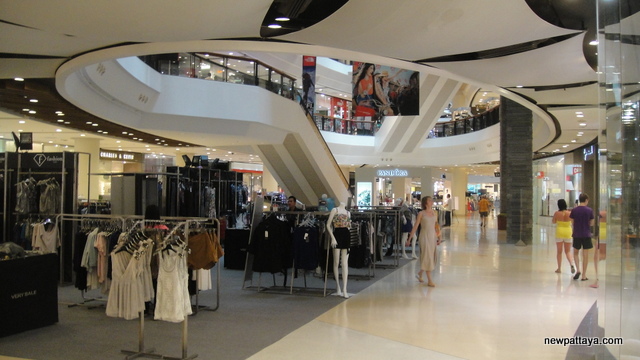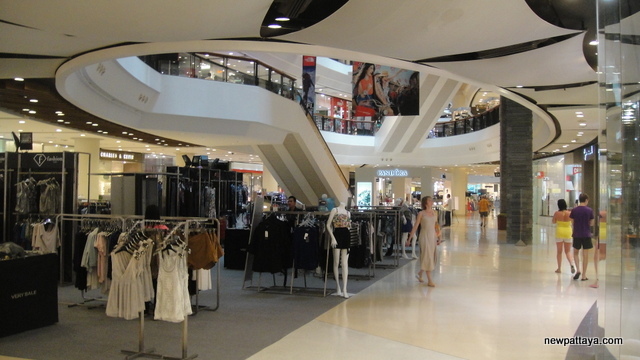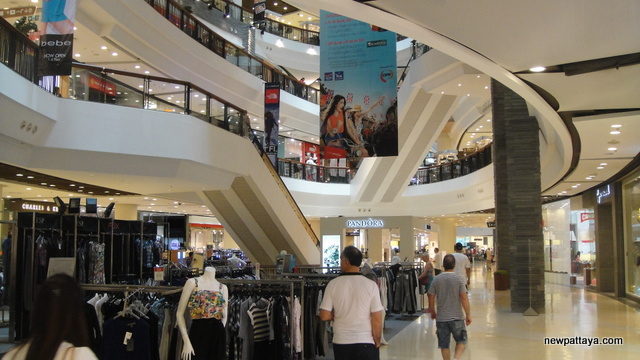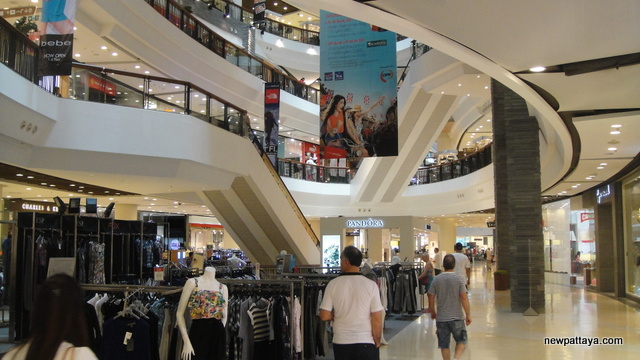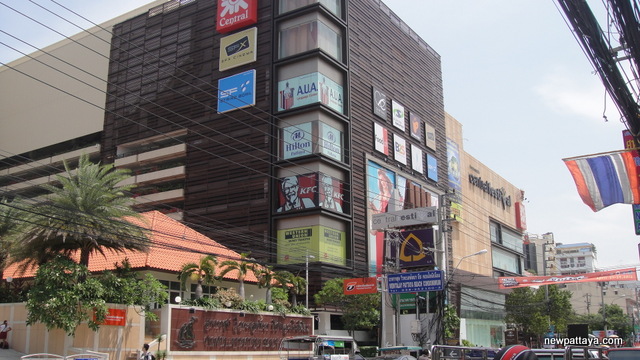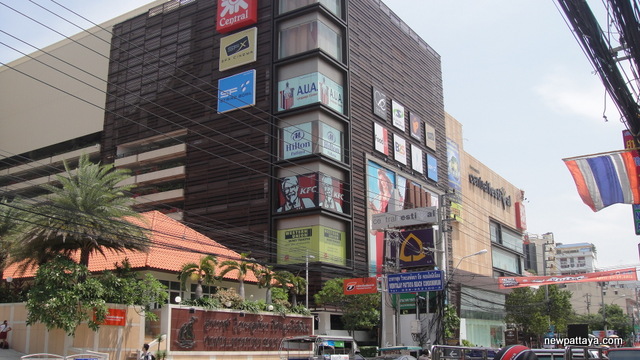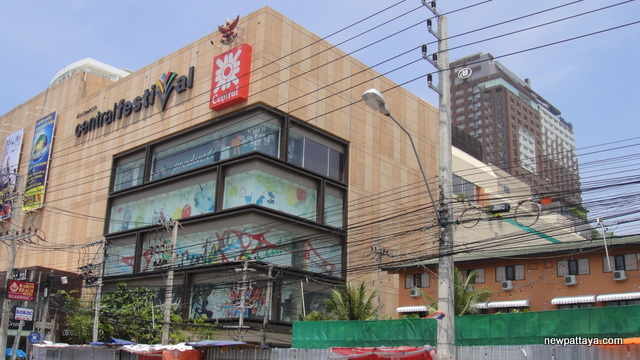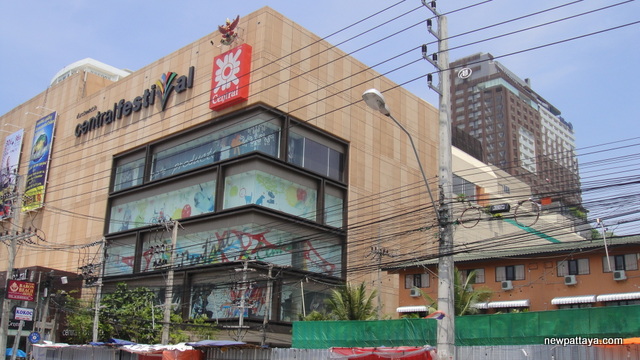 Below is a picture from the construction site dated May 2008. They work fast in Thailand. 8 month later it has already opened.