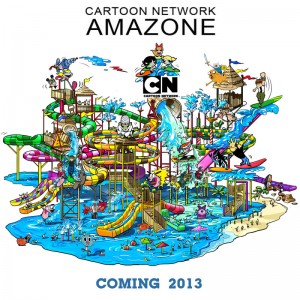 The Cartoon Network Amazone water park just outside Pattaya will open its doors to paying customers probably in the fourth quarter of 2013. It is perfectly located along Sukhumvit Road close to the cosy village Bang Saray that is situated some 18 kilometers from Pattaya. Only 6 kilometers away from the Cartoon water park somebody is building another even bigger water park called Ramayana Water Park.
Does that make sence? Is Pattaya really big enough for two brand new water parks opening at about the same time, considering we already have the Pattaya Park complex in Jomtien?
Cartoon Network Amazone will be the first Cartoon Network water park in the world. I like the idea of Thailand being the first country in the world with a Cartoon Network water park. Being the first means they have the opportunity to capitalise on this untapped market. It can be used to promote Thailand worldwide – it can turn out to be invaluable when promoting Pattaya.
I expect the Cartoon Network water park will be a great place, in particular for families with young children.
From serene to extreme splash-tastic thrills, Cartoon Network Amazone waterpark will feature exciting signature attractions including a gigantic family wave pool, a winding adventure river, speed-racing slides, family raft rides and one of the world's largest
interactive water play fortresses for kids.
Cartoon Network Amazone is being developed in conjunction with Amazon Falls Co. Ltd, an attractions and resorts developer in Thailand. Liakat Dhanji is the chairman of Amazon Falls Co. Ltd. This water park will create many jobs and be good for the local economy.
The location of the Cartoon Network water park is perfect because of the unspoiled beauty of the area and because of the nice sea view.
Published 22 september 2012.
14 February 2014: The future has finally arrived to Pattaya. Cartoon Network Amazone Pattaya will be opening within a few months time. They are almost there, parking spaces are being prepared as we speak.
Just a few more details and that's it. Many kids have been waiting impatiently for this to happen.
My question: Where are all the new hotels to cater all the guests that will be coming?
3 August 2014:
Cartoon Network Amazone Water Park is delayed once again. The grand opening is scheduled for the end of 2014.
No fixed opening date, the end of the year. Earlier reports that said the water park would open by the end of July turned out to be wrong.
You can't hurry love, as it turns out, you can't hurry construction too.
Here are the lyrics, come on, sing with me:
You can't hurry construction
No, you just have to wait
She said completion don't come easy
It's a game of give and take
You can't hurry construction
No, you just have to wait
You got to trust, give it time
No matter how long it takes
7 September 2014: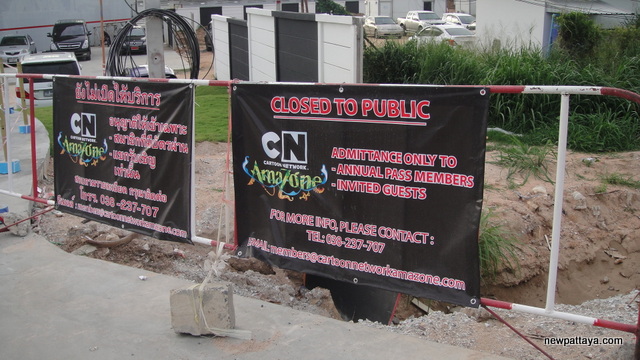 16 August 2014: The big question: Is Cartoon Network Amazone water park open? Yes and no. If you pay 12,000 baht for the 1-year membership then the water park is actually open. If you want to enter on a one-day pass which costs 1200 baht then you will have to wait at least until october 2014.
Some photos taken 16 August 2014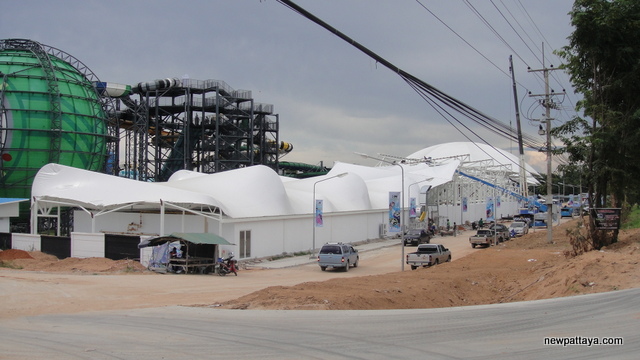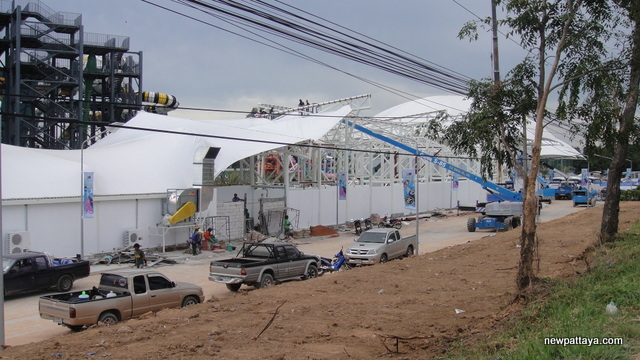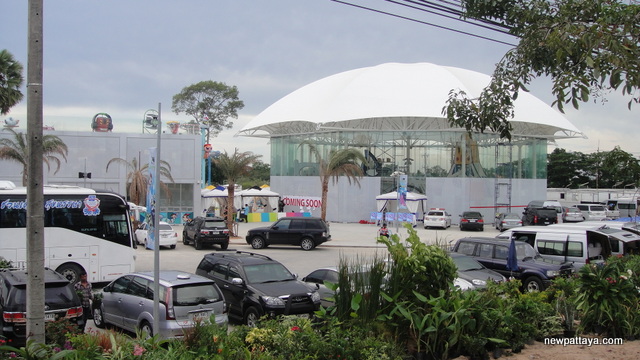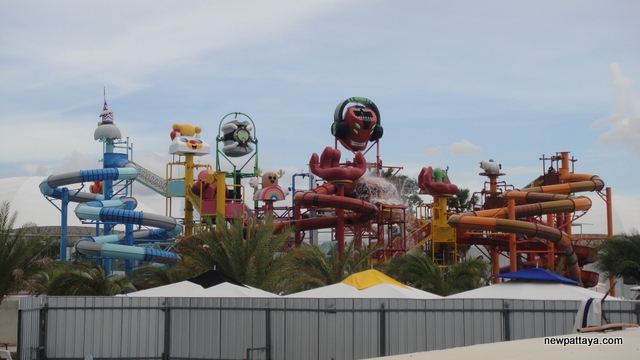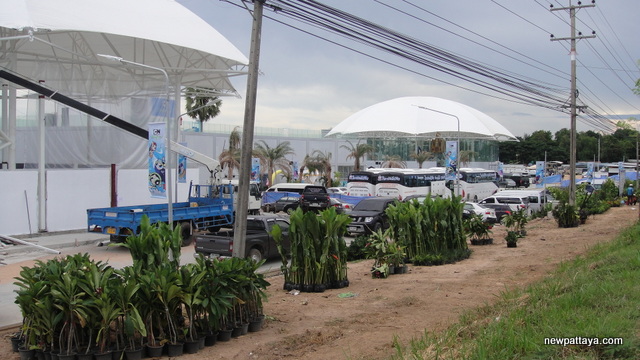 Some photos taken 26 July 2014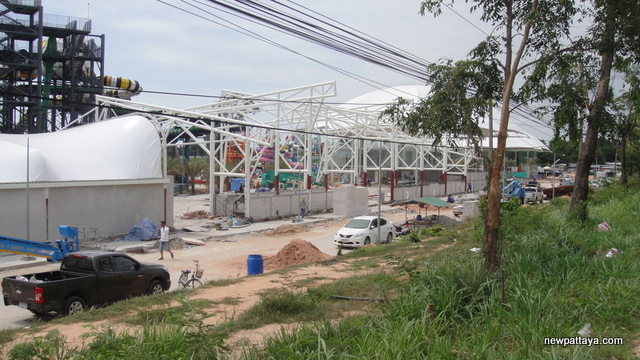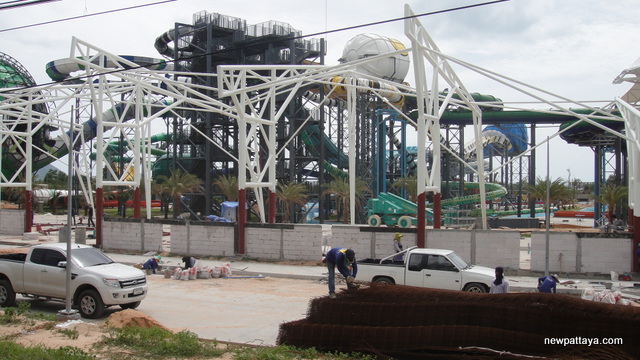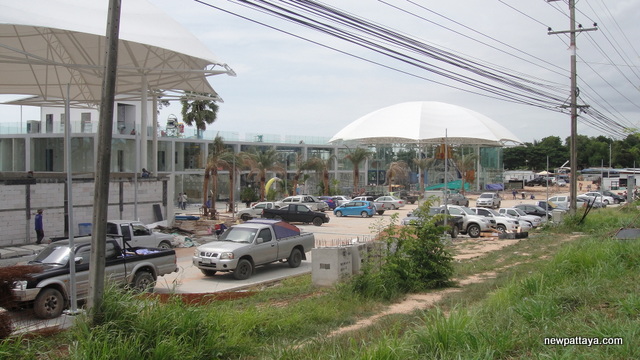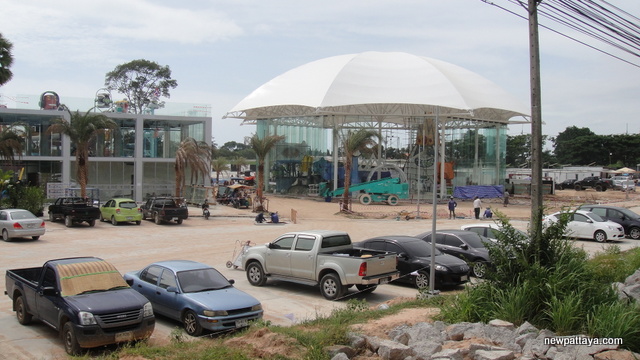 Some photos taken 26 June 2014
At least somebody is working at Cartoon Network Amazone now. When the water park will open is still the big question. A month or two perhaps….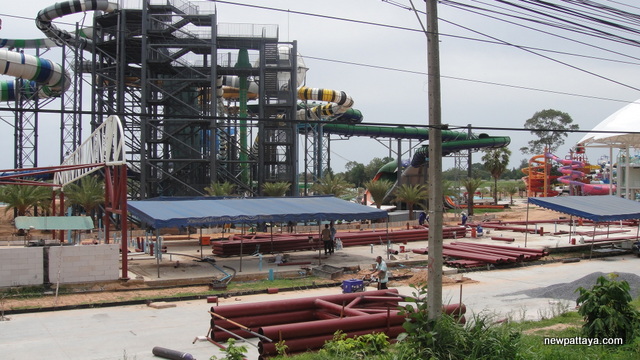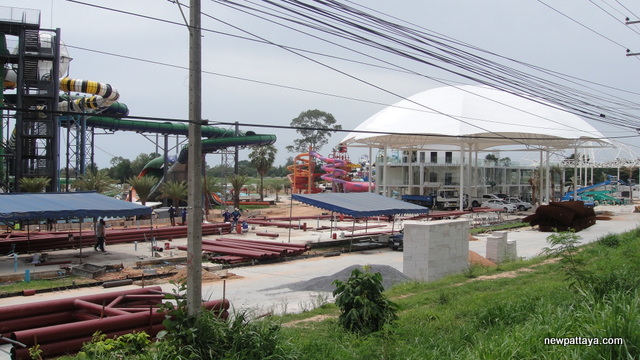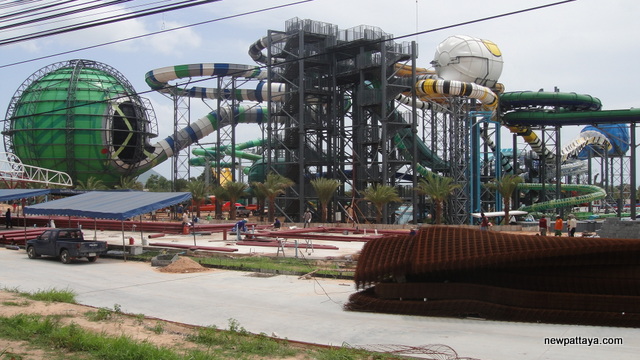 Some photos taken 12 April 2014
Still a lot of work to be done at Cartoon Network Amazone.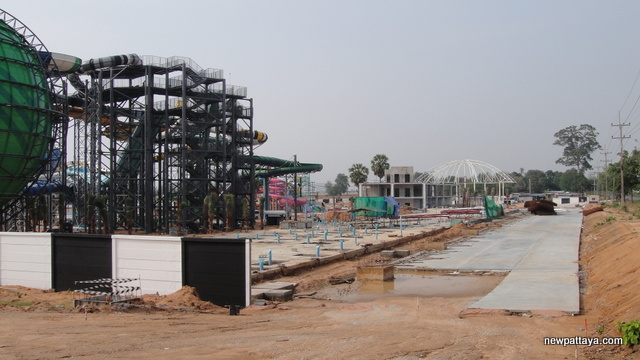 The rides are working, people were testing today.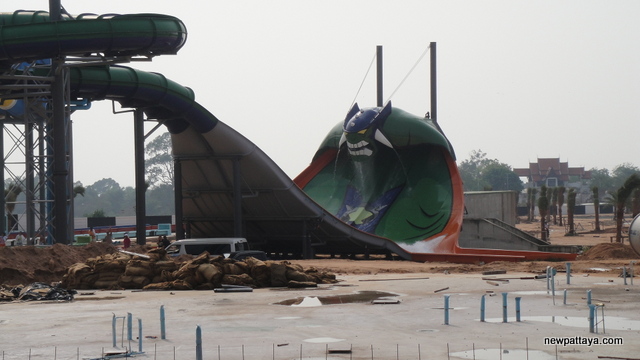 A photo taken 4 March 2014
Perhaps Cartoon Network Amazone will open in April 2014. It won't be long now.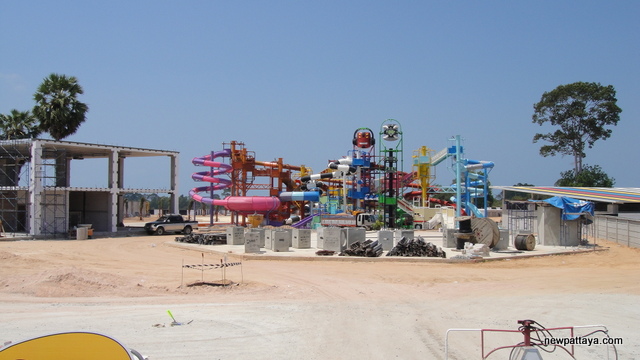 A photo taken 14 February 2014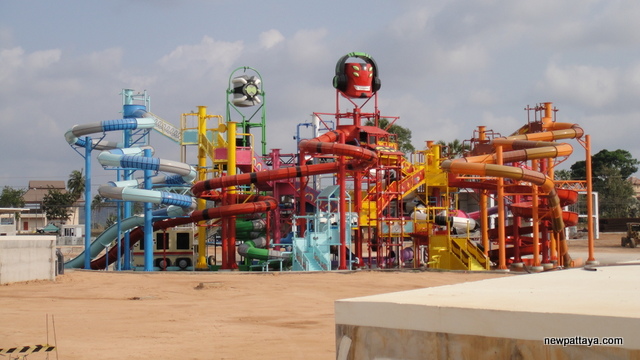 A photo taken 16 November 2013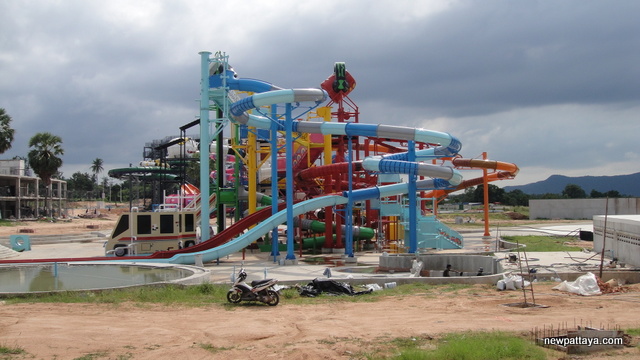 A photo taken 24 September 2013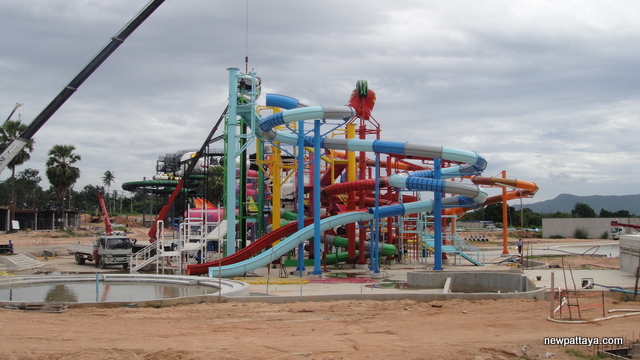 A photo taken 29 august 2013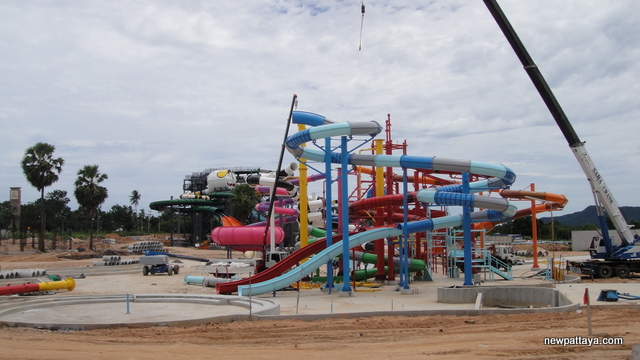 The photos were taken 7 August 2013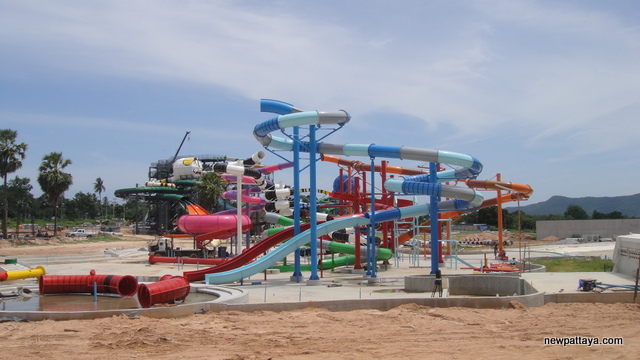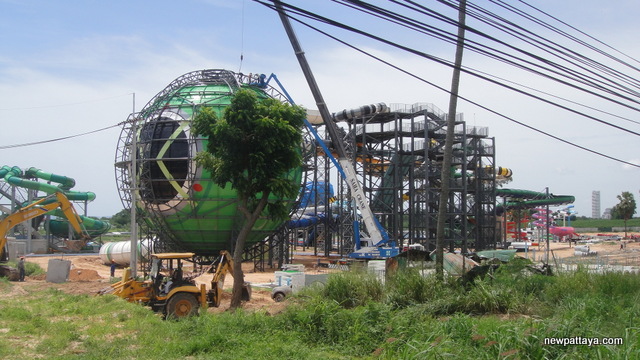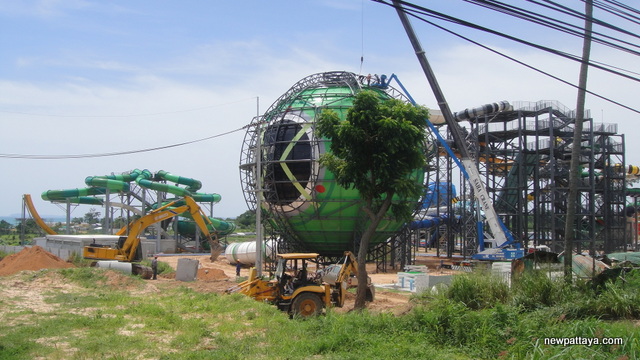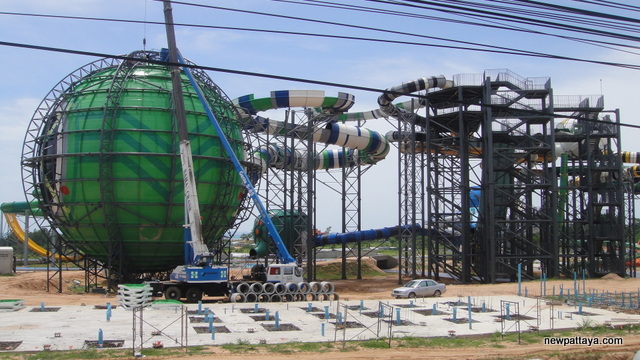 The photo was taken 15 June 2013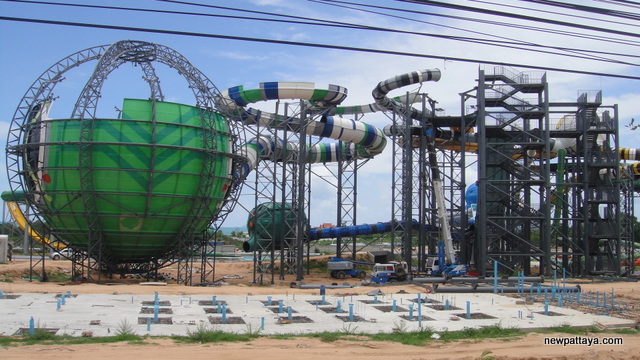 The photos were taken 20 September 2012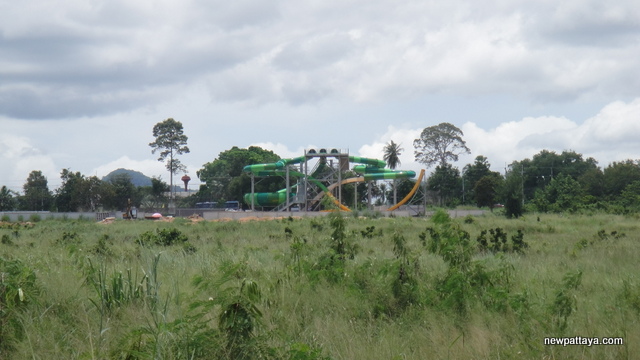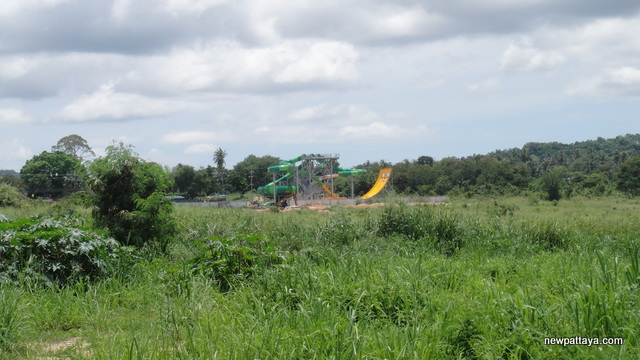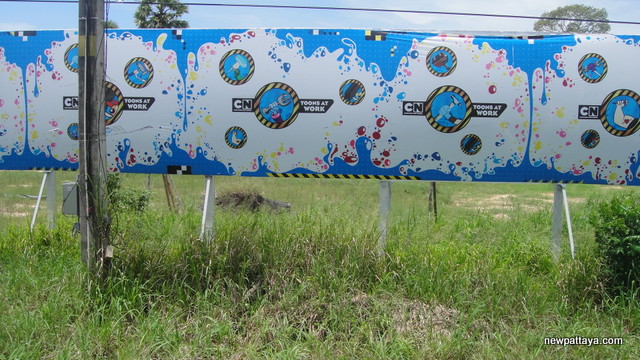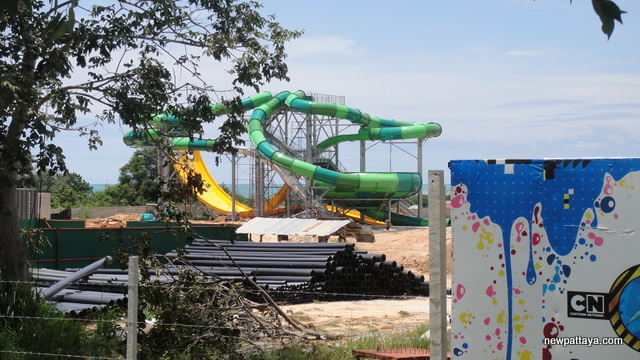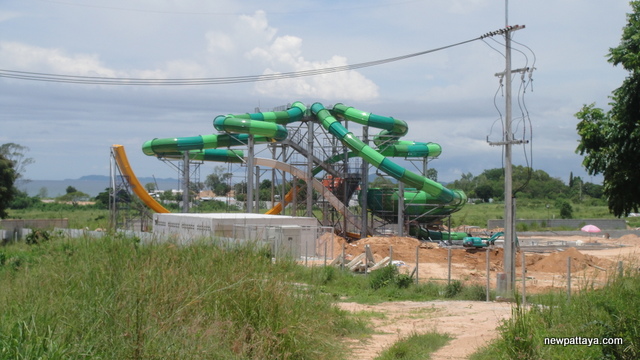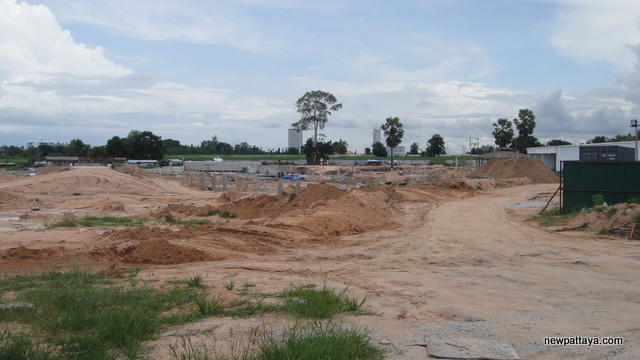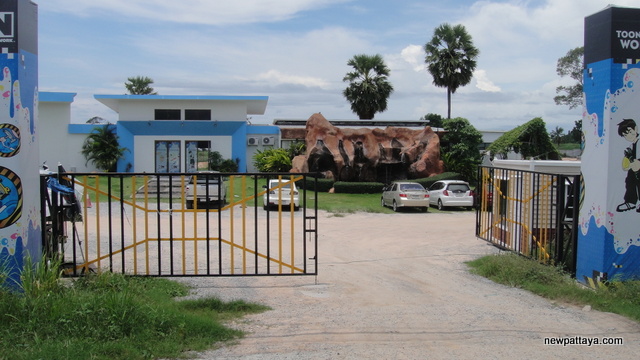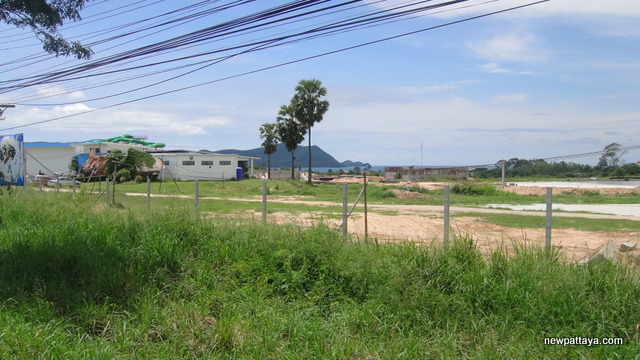 Would you like to support this website? Send funds to us using PayPal, send to secondtouch@hotmail.com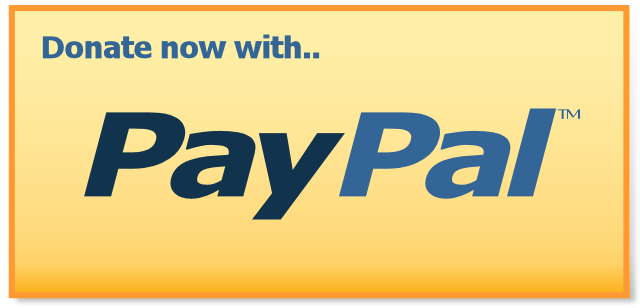 Want more information?