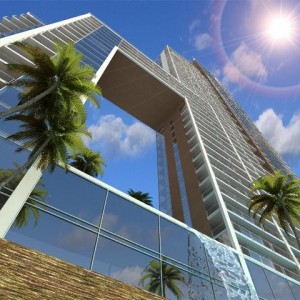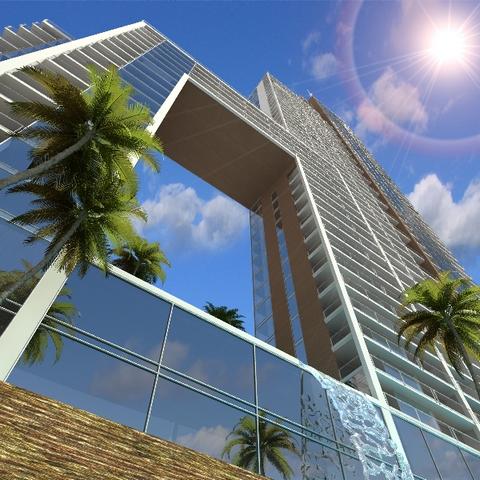 Predicting the future can be an impossible and complex task but sometimes things are so obvious that we overlook their importance, hence very few individuals have the mind power to visualize what is going to happen in the near future.
I suspect some of the top bosses at Park Plaza Hotels Europe might have an idea of what is going to happen, otherwise they would not have invested so heavily.
If you have found your way to this website consider yourself lucky because you will be the first in the world to get this unique piece of information. It is meant for the select few, you must search in order to find, you must be a curious chap. Knowing this is not going to make you rich though, it is just fun to know what others do not. Of course there is always the chance that I might be wrong and have not taken all factors into consideration….
We are going to study the impact that the Park Plaza Waterfront development is going to have on Pattaya. Yes, Pattaya is changing rapidly, that is trivial and obvious to all. And there are many new projects like for instance the Centara Grand Residence in Jomtien that are probably more expensive to develop than Park Plaza Waterfront. But the Park Plaza Project stands out, it will probably change the city in ways nobody can predict.
Let me say it so there is no doubt: The Park Plaza Waterfront is going to shift the center of gravitation of Pattaya. At the moment the heart of Pattaya is beating somewhere in the Central Festival Pattaya Beach Complex, the heart itself may even be located on a high floor of the Hilton Hotel Pattaya.
The Park Plaza Waterfront is not just going to be an iconic building, it is going to change Pattaya in a way not seen before and it is going to change the way Pattaya is perceived by the rest of the world. It is of the utmost importance that Park Plaza Hotels Europe is involved in this development, their involvement will help the branding of the new Pattaya.
The area around Park Plaza Waterfront is going to be known as downtown Pattaya. When people from around the world think about Pattaya they will be thinking about the Park Plaza Waterfront. The construction of the new Marina and pier at the Bali Hai Pier area will definitely help with the changes that is going to take place. The area around Bali Hai Pier will surely blossom. New hotels, new condominiums, new high class restaurants and entertainment venues will make the surrounding areas the new hot spots in town. I can see it very clearly. The ball is already rolling and it cannot be stopped.
In any other city this kind of development would mean the closing of the Go Go Bars in the neighbouring Walking Street area or at least moving them to other parts of the city, cleaning up this area, but things don't necessarily work that way in Pattaya. In my view the Go Go Bars need to Go so Pattaya can become more family friendly. Just look at Singapore and Hong Kong, these cities attract millions of tourists without the kind of venues you will find on Walking Street. Pattaya is ready to move on but changing the status quo in this city will be difficult….
You might ask why the Park Plaza Waterfront is so special, you might ask whether other high-end projects like for instance the Centara Grand Residence in Na Jomtien will have a similar effect? Good question. Did the spacious units at La Royale condominium in Na Jomtien change the neighbouring area much when completed? Did Ocean Portofino condominium change much? The land prices went up, actually the land prices skyrocketed and that is about it. You do not see a lot of activity or people on the streets in these areas. These are guarded communities and the residents live and work most of the time in Bangkok or other places. The high society in Bangkok will not move to Pattaya just like that, they will be busy taking care of their careers or businesses in Bangkok etc.
Now you have read this and you will probably get a déjà vu feeling like 'I knew this already' because it is so obvious. Ok, so where did you read about this, where did you get the information? As far as I know nobody have publicly discussed something like this.
You may like it or not but Pattaya will become more like Hong Kong and Singapore in the future. And the number of tourists will keep increasing.
It is about being unique, being creative, being different – and having fun at the same time. Was this an analysis or a declaration of love? Don't take things too seriously, I don't.
Published 16 August 2012