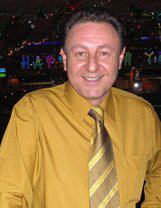 When I started this website in April 2012 I did not know who Rony Fineman was. "Rony who?", I would have said if somebody had asked me back then. I still don't know Rony personally, all my knowledge comes from watching the local TV Station Pattaya Mail TV, PMTV.
Yes, apparently it is possible to have known Pattaya for 10+ years and during that time not having heard about the most important person in the city.
Well, it is not my fault I tell myself. Rony Fineman is talking mainly to Pattaya Mail TV and PMTV is not a station with its own channel running 24 hours a day. They are on air an hour here and an hour there so it is easy miss some of their high quality programs.
As I have learned PMTV is without a doubt the best local TV station here in Pattaya. Especially Mr Paul Strachan who knows all about the real estate business in Pattaya, he delivers high quality and high class programs. And of course the brilliant travel journalist Ms Raine Grady from Pattaya Plus and Capital TV Productions – just lay back and enjoy her soft voice. It is a shame that PMTV and Pattaya Plus (former Pattaya Mail Plus) is not running 24 hours a day. Anyway, as mentioned, most of my knowledge of Rony comes from watching PMTV – sometimes I get the feeling that a week does not go by without seeing Rony on TV. That is mainly because Rony has so many activities spread out all over town and also in other parts of the country.
On TV Rony looks nice and friendly, he sends out the same positive energy just like his business partner, Dr Hari Harilela. Difficult to explain, it is about feelings. There may be another side of Rony that he shows when he is not on TV, of that I do not know anything.
Anyway, knowing Rony is not the important thing. The important thing is what Rony has achieved and created during the last 20 – 25 years here in Pattaya. That and that alone makes him a person I am bound to respect. You must respect people who have contributed on such a large scale to the growth of Pattaya City. It is as simple as that. And because of Ronys success other developers have followed – they might not have come if Rony did not start it all.
Anybody who has been to Pattaya over the past few years will see how much this city has changed. One man who has seen the changes first hand is developer Rony Fineman, the founder of Nova Group. Sometimes he goes back to the land where he was born in Israel, and he says it really has not changed much in 30 years, then he looks at Pattaya, he says he never ever in his life has seen a city grow as fast as Pattaya and it seems to continue to grow, he says it is amazing.
Rony began his Nova Group in 1994 and less than 20 years later he has 20 projects across the Pattaya skyline. He chose the area between Second and Third Road, back then it was considered a backwater, today it is in the heart of the city and now most people call this area Nova Street or Nova Village, it is not hard to see why. Going back to 1994, Rony took over the Amari Nipa Lodge and turned it into Nova Lodge.
On the hotel side you will get value for money, 20 reasonably good priced, good service, good food properties. Location wise the hotels are just a little bit inside the Sois. The Sois are so busy now, only 5 years ago everyone said "oh, very bad location", and now suddenly everybody says "ok, very good location". This is because Pattaya is growing.
Rony Fineman has been here a long time, he has seen Pattaya evolve. He has been here since 1986, now 26 years. When Rony first came to Pattaya 80% of what is here now was not then.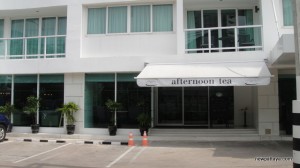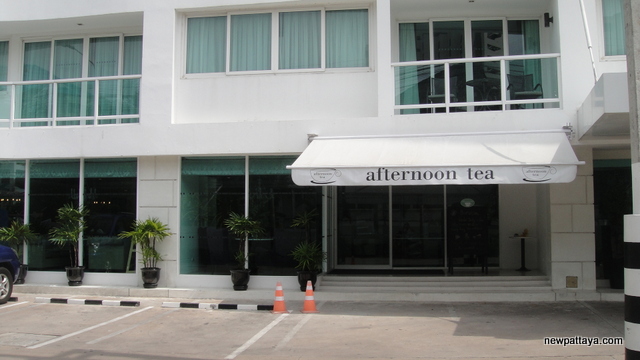 Rony Fineman used to live in London and one of the things people do there is have afternoon tea. A couple of years ago he booked into the Ritz Hotel with his family and they went for afternoon tea wearing short trousers, after all it was summer – they would not accept them. He got very angry with them since they were guests at the hotel. He told them one day he would open his own afternoon tea, then he did not need to rely on anybody. Now you can have afternoon tea at Amari Nova Suites.
Rony Fineman says it is more satisfying when a hotel development is finished because he has to be involved to the last minute. Things change, in the old days he had to buy only the land he could afford to buy and then he would put the hotel there. Now it does not need to be done that way. The hotel needs to be comfortable, the customer has to get a good experience so they can bring him back. Management is also very important, that is why he brought in Centara and Amari and Holiday Express that will open 2013.
His office is in Nova Park, he is really attatched to this place, he simply loves it there. Jameson's is there and he generally has lunch every day at Jameson's. When it comes to having fun Rony likes to make movies. His first was The Queen of Langkasuka where Rony was the Executive Producer. (Amazing – thinking to myself…)
Rony will direct his next film and his son will have a role. It was nice to make the first movie but it was not nice to lose so much money, says Rony. The next movie he will direct himself and of course finance himself. He is going to shoot the movie in 3D and both in Thai and English..
Talking about construction, if you choose the right location, if you have common sence, if you have experience and the right project then the main thing is the price – if the price is right, if you provide value for money then you will sell and the project will be a success. This is Rony's recipe for success.
Rony is also doing business in Bangkok. He owns the Jameson's Irish Pub and he also has a -5 Ice Bar in Bangkok. And a chinese restaurant called Kowloon Kitchen which is located on Silom Road, right at the entrance leading up to Holiday Inn Silom. It serves local Hong Kong cuisines. Kowloon has the best Dim Sum and lovely vegetarian dishes.
Rony's dream is not about business, he has already achieved more than he ever thought, now he thinks about children, family, grandchildren one day, traveling and making movies. His retirement ambition is to open a restaurant and to be the cook himself (not a joke), seriously, he enjoys cooking.
(Thanks to Raine Grady)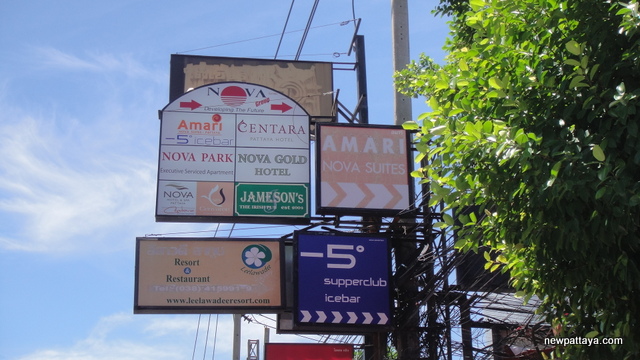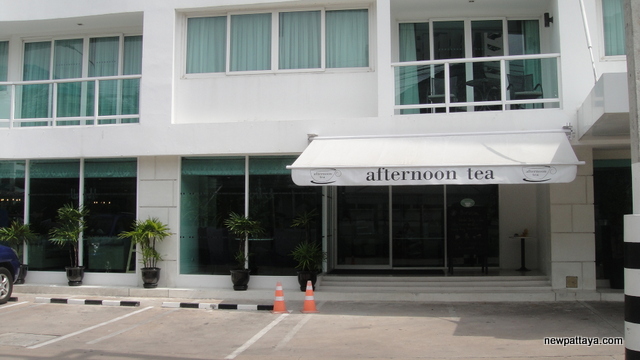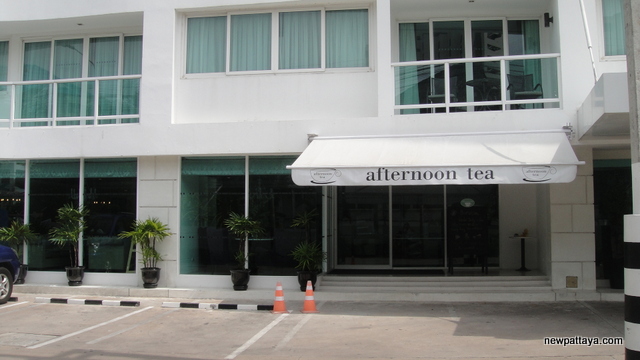 As you can see Nova Group have been really busy after the completion of Nova Mirage in december 2005. That means it is during the period from 2005 – 2012 that most af the activity have taken place.
It seems that Nova Group like certain areas of Pattaya and then they stick to these areas. On Pratumnak The Cliff is within walking distance of Amari Residences. The new Holiday Inn Express in South Pattaya is within walking distance of Nova Platinum Hotel, just a few hundred meters away. In Central pattaya we have Nova Atrium, Nova Gold, Amari Nova Suites Pattaya, the Nova Park Hotel and Serviced Apartments and Centara Nova Hotel & Spa Pattaya all within a very small area. And in Wong Amat we have Nova Mirage, The Palm and Serenity in the same area. Is there a pattern or is it just a coincidence??