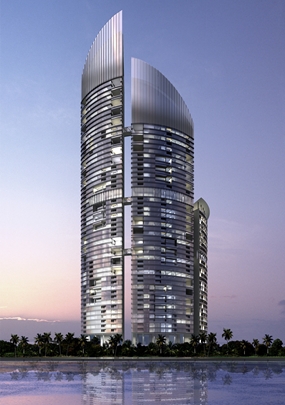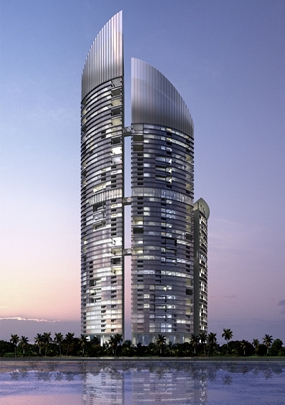 Let us go back in time to The Grand Opening of Centara Grand & Bangkok Convention Centre at CentralWorld that took place on 2 December 2008. Centara Grand at CentralWorld is of course a 5-star hotel located in the heart of Bangkok. There is no doubt that CentralWorld is the actual centre of Bangkok. Outside CentralWorld is a large open area with space for exhibitions. Many people use this area to sit and relax and maybe do some creative thinking – or just enjoy being alive. Everything looks nice, the design of the buildings is very modern and almost futuristic – you know instantly this the the centre of Bangkok. There is a big boulevard and on the other side you will find the Big C Rajadamri Shopping Complex, the Arnoma Hotel and the upscale Gaysorn Shopping Center.
Why are we talking about the centre of Bangkok when we should be talking about the future of Pattaya? Well, it is all connected and we are trying to determine who and what defines the centre of a city. Who has the financial strength in Thailand to create something like this, to build a new city? You need bold and visionary leaders, there are not many of them in Thailand, but they do exist.
Let us look at the CENTRAL Group of Companies:
Yes, I need these guys if my plans are to see the light of day. We need a place like CentralWorld in Pattaya and it is appropriate that this Shopping Complex will be situated somewhere near Centara Grand Residences Pattaya. They will build a new International Hospital in that area but that is not what I need: I need a Shopping Complex in size comparable with the The Siam Paragon in Bangkok. The Central Festival Pattaya Beach is a step in the right direction but I have bigger plans for Pattaya.
And we need motorway acces to this new part of Pattaya called Na Jomtien. The infrastructure in Pattaya is unfortunately a total mess. We have only one road, Sukhumvit Road and in the weekends and the so called long weekends traffic does not move at all, it is hell but it does not need to be that way. We need more big roads running parallel to Sukhumvit Road. The good folks at City Hall must wake up, they must be able to see what is happening and they must make plans. A tunnel or a flyover is not going to have much effect, it will be a total waste of money, a disaster.
Here in Pattaya there is a company that is responsible for two major developments that have the potential to take Pattaya in a completely new direction. It is the Tulip Group Thailand under the leadership of Kobi Elbaz that carry this enormous burden on their shoulders. The two developments are of course the Park Plaza Waterfront and Centara Grand Residence Pattaya. I hope this company can live up to my expectations and I hope that the guys from Central Group of Companies will lend a helping hand. We need that Shopping Complex, it does not need to be situated by the beach because that will create traffic congestion.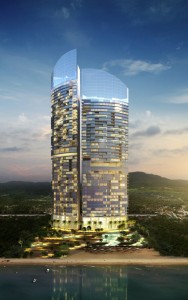 A brand new World Class Shopping Complex and the stunningly beautiful  Centara Grand Residence Pattaya will create a whole new city and do wonders for Pattaya. New roads, infrastructure, a drain system designed to deal with asian rainfall so we do not have flooding every now and then. It is beyond my comprehension why they keep building drain systems that everybody knows can not handle tropical rainfall – they just follow the usual standards, do what previous generations have done, they do not adapt.
The Centara Grand Residence Pattaya is indeed very different from the painted concrete high-rises we see all over. The design is unique, it must have been designed by a creative individual.  Is the Centara Grand more beautiful than the Waterfront? They are both perfect for their locations. Is this not exciting? Or is it just me being weird?
Published 22 August 2012 by the writer (I was sick today with fever and headache, ไม่ สบาย)