More Frontpage News
Due to the enormous success of newpattaya.com a second front page is needed. We are expanding quickly despite the fact that this website has not even been introduced to the audience in Bangkok yet – naturally, our primary target group are the citizens of greater Bangkok. I guess the word spreads fast when something is great. I am simply filling a void since there is no real reporting going on in Pattaya.
As the next logical step we will be taking on Bangkok soon as it is the bigger brother and I'm looking for something more challenging – I can learn so much more in Bangkok. We have already started with Magnolias Ratchadamri Boulevard and 185 Rajadamri by Raimon Land and a lot more is coming. There is a new guy in town ready to shake things up a bit…..

War against Bangkok. Whose side are you on?
The Bangkok based companies like Sirisa Group, Sansiri, L.P.N. Development Group and Q House have recently entered the property market in Pattaya and their presence is being felt within the local community. Do we support the newcomers or the local developers? Read more….
The Base Central Pattaya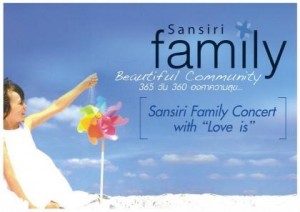 The Base Central Pattaya is the latest high-rise development in Pattaya from Sansiri. The project has not been launched yet so there is little information available. The high-rise will probably be located on Second Road between Soi Diana Inn and Soi 11 also known as Soi Honey Inn. These two sois are party sois, this is where you go for a beer or a massage. There is a large piece of undeveloped land right behind LK Renaissance Hotel and I believe this is the right location. I have not had the location confirmed yet but I am seldom wrong. Read more….
Centara Grand Modus coming to Pattaya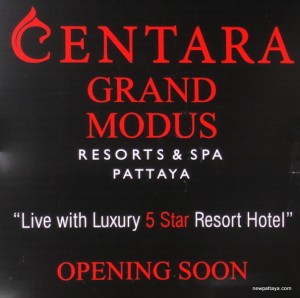 Centara Grand Modus Resorts and Spa will be opening soon in Pattaya. Apparently Centara Hotels and Resorts like Pattaya since they will have more hotels here than in Bangkok.
We already have Centara Grand Mirage on Wong Amat Beach, Centara Grand Pratumnak will be opening soon, Centara Grand Na Jomtien will open probably in 3 – 4 years time and Centara Grand Modus will open soon.
The Green Living Boulevard
The Green Living Boulevard is an 8-storey development consisting of two buildings by developer BS Property. The Green Living Boulevard is located on Sukhumvit Road next to Underwater World Pattaya and near the entrance to the new Jomtien Second Road. Read more….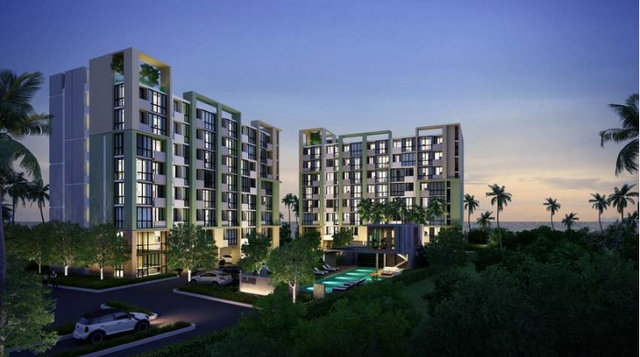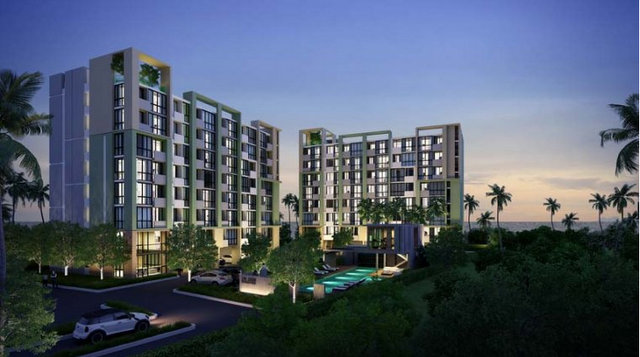 The Green Living Condo
The Green Living Condo is a development by developer BS Property. The Green Living Condo is a resort style eight-storey building with 125 units of various sizes. The Green Living Condo was launched in august 2012 and is located in the Nong Palai area near the railway line. We are near Sukhumvit soi 15 and not far from Cholchan Resort Pattaya but look at the map below for exact location. Read more….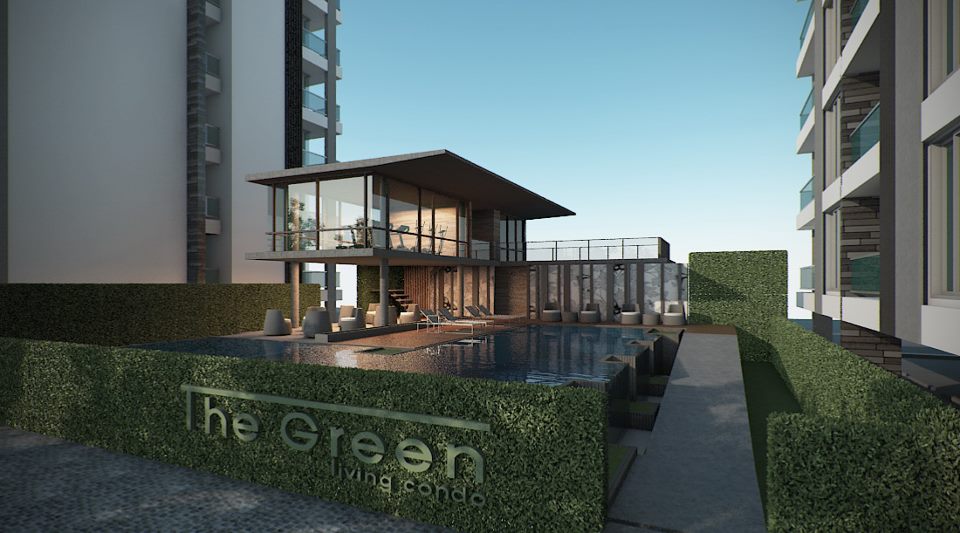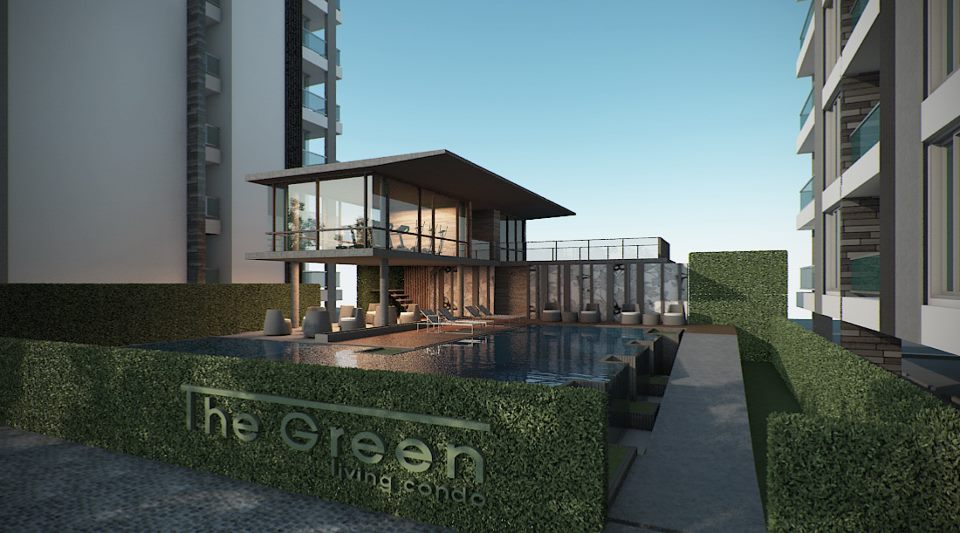 AbaTalay Condo – the best condo deal in Pattaya 2012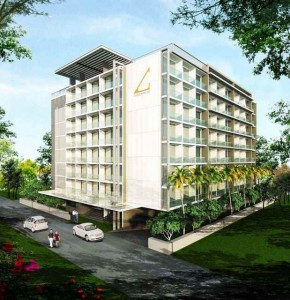 Ladies and Gentlemen, I give you AbaTalay Condominium located right here in Pattaya. AbaTalay Condominium may just be the most attractive condominium value offered to buyers in the market. Listen carefully: price starts at only 30.000 Baht per square meter. You have to travel at least 10 years back in time to find similar prices. These days it is difficult to find new developments with prices at less than 60.000 baht per square meter. This certainly is the best condominium deal in Pattaya in 2012 – it is not bad to be the best considering Pattaya is experiencing a property boom with dozens of developers competing right here and now.
Investors had better hurry up before this property sells out. Once the word gets out it may be too late. Prices from as little as 699.000 Baht sounds too good to be true. But it is true and it is also true that there are only 215 units in this development. The first month 15% of the units were sold. Read more….
The Venezian Signature Condo Resort Pattaya
1 March 2013: The Venezian Signature Condo Resort Pattaya will be built in an italian-venetian style and consists of fully furnished studios, one-bedroom apartments and two-bedroom apartments of various sizes. There will be four eight-storey buildings comprising a total of 990 units. A 24 sqm unit can be bought for 1.159.000 baht and a 32 sqm unit is available for 1.699.000 baht. Construction is scheduled to start December 2013 and completion is estimated by August 2015. Read more….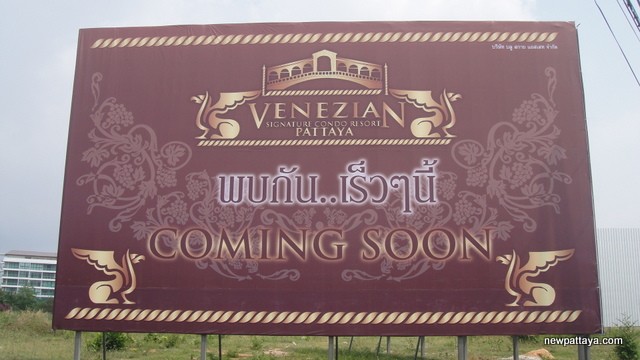 The Sky Condominium Pattaya
The Sky Condominium Pattaya is the latest project from Matrix Developments. This is a 30-storey high-rise with 300 units – it is expected the project will be launched around 1st December 2012. The development will be located on Bun Kanchana Road (บุณย์กัญจนา) in Jomtien, in the same area as Park Lane Jomtien Resort, Paradise Park and Amazon Residence that are all projects from Matrix Developments. More and more high-rises are coming up in Pattaya. Read more….
New 25-storey condominium high-rise on Sukhumvit Road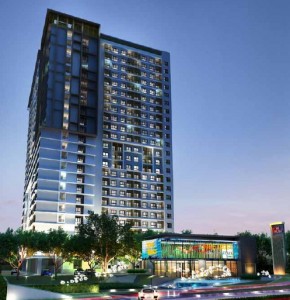 Breaking news (12 september 2012): We are going to get a new 25-storey high-rise on Sukhumvit Road. It is called The Trust Residence South Pattaya. It will be situated right next to homeWorks and Big C South Pattaya that opened on 28 March 2003. To be more exact the new high-rise will be situated between De Blue Sky condominium and homeworks. I know that the main contractor is the Bangkok based PRE-BUILT Company Limited that is also the main contractor at Zire Wong Amat and The Trust Residence North Pattaya and Siam@Siam Design Hotel Pattaya. PRE-BUILT has already arrived at the site and the first job will be to construct the sales office. Actual construction of the building will begin in 2013. The developer is the Bangkok based Q House, Quality Houses Pcl . It is very unusual to see the contractor at the site at this early stage before the project has been launched – you must not hand over money to the contractor before it is due.
I was kind of hoping Pattaya would get an Office Tower at this location but we will get a condominium building instead. I guess we will get our first office tower sooner or later at another location, maybe next to King Power? Read more….
Siam@Siam Design Hotel Pattaya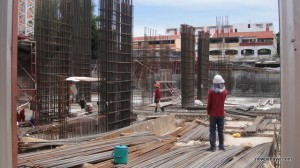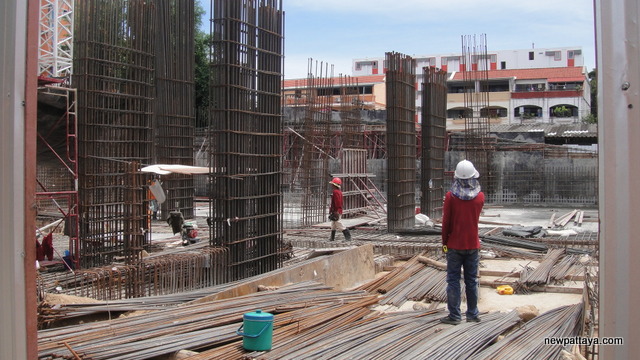 Siam@Siam Design Hotel Pattaya is a high-rise currently being built on the corner of Soi 2 and Second Road in North Pattaya. The main contractor is the renowned Bangkok based PRE-BUILT Company Limited. As far as I know Pre-Built is at the moment busy with 4 projects in Pattaya, Zire Wong Amat, The Trust Residence and a 25-storey condominium on Sukhumvit Road.
There is also a Siam@Siam Design Hotel & Spa in Bangkok near BTS National stadium and I expect they will bring the same quality to Pattaya. You can book a night at this Bangkok hotel here for only USD 131 with breakfast included. Read more….
Baan Plai Haad Wong Amat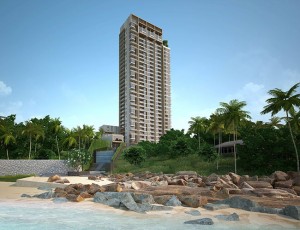 Baan Plai Haad is a new 31-storey plus a 7-storey condominium development at Wong Amat Beach. Baan Plai Haad (บ้านปลายหาด) is thai and it means the 'home at the end of the beach'. It is located right next to two Nova Group projects, on the one side you will find the low-rise development Serenity and on the other side the project will be neighboring Nova Group's flagship development, The Palm.
This project by Sansiri Group was launched November 2012 and this will be their first condominium project in Pattaya. The 2.2 Billion Baht project will contain 353 units at a starting price of 3.59 Million Baht. The first advertisements for the condominium project could be seen alongside the streets of Pattaya at the beginning of october 2012. Read more….
Bang Saray Beach Condominium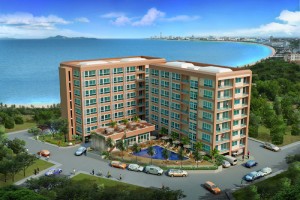 Bang Saray Beach Condominium is an eight-floor development just 200 meters from the beach.
Bang Saray is a tranquil and idyllic place – quiet and away from the stress of city life. Now is the right time to invest as property prices in this paradise will rise in the near future – not just because the white sandy beach is one of the best in Thailand, but because the two new water parks under construction will attract millions of tourists and visitors. The increasing number of tourists will bring economic growth to the region.
The opening of the two huge water parks in Bang Saray in 2013 – Ramayana Water Park that will be the largest in south-east asia and Cartoon Network Amazone – will definitely have an impact in and around Bang Saray. Read more….
CW Ocean View Condominium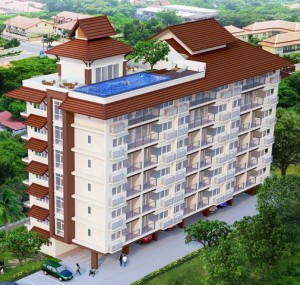 CW Ocean View Condominium is an 8-storey condominium development located just 200 meters from the white sandy beach in Bang Saray – and Bang Saray is located just 18 kilometers from Pattaya and the city is expected to experience a property boom in the near future.
This second project from CW Asset that is called CW Ocean View has prices starting at only 999.000 Baht. There will be just one building with 70 fully furnished one and two-bedroom units, 36 sqm and 72 sqm respectively. For the buyer who wants to save money they are also offering the units unfurnished. There will be a swimming pool and fitness center on the 8th floor.
I first heard about this project in December 2011 and I do not know whether the project has been officially launched yet or we still are in the pre-launch time zone. October 2012 more than 25% of the units have already been sold. Construction is scheduled to begin August 2013. Read more….
Del Mare Condo Bang Saray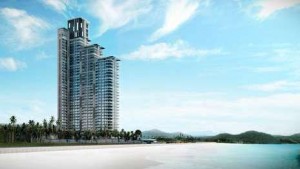 Del Mare Condominium by Porchland Group will be the very first high-rise in Bang Saray. This 32-storey high-rise will be a true beachfront condominium and the project is bound to become a huge success.
A 1-bedroom 39.5 sqm unit starts at 2.6 MB and a 2-bedroom 77 sqm unit at 5.5 MB, prices from 66.000 – 68.000 Baht per square meter.
The timing for such a giant project is right. Standing at the pier in Bang Saray you will see high-rises all along the coastline all the way to Pattaya. I have always known it was just a matter of time before Bang Saray would get its own high-rise. But we must be patient – the project has not been launched yet, it will probably be launched during the upcoming high season in 2012 – so the project will probably not be completed until 2016. It is like that with off-plan developments, they usually take a lot of time. Read more….
Magnolias Ratchadamri Boulevard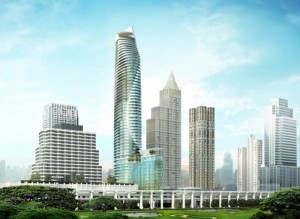 Ratchadamri Road – undoubtedly one of the most coveted locations in Bangkok next to the Royal Bangkok Sports Club. Home to some of Bangkok's finest hotels like the Grand Hyatt Erawan hotel and the Four Seasons Hotel right in the centre of Bangkok.
Magnolia Quality Development Corporation Limited (MQDC), owned by the Chearavanont family, and Maneeya Group, the current lease rights holder of the land, are developing a project called Magnolias on Ratchadamri Road.
The project sits on land leased from the Crown Property Bureau (CPB) for 30 years.
The Magnolias Ratchadamri Boulevard project will be developed and managed by Magnolia Finest Corp, which is 75 per cent owned by Magnolia Quality Development and Maneeya Group holding 25 per cent. Read more….
185 Rajadamri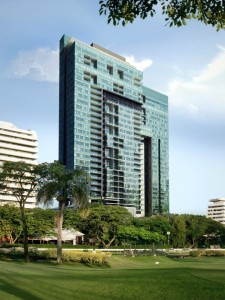 185 Rajadamri (ราชดำริ) is a Raimon Land project. Not just any Raimon Land project, the project at this address belongs to the new ultra luxury property segment in Bangkok that previously didn't exist but now slowly is starting to emerge. 185 Rajadamri is Raimon Land's most luxurious project to date and will probably become a landmark in the Rajadamri area. The project that is located right next to Lumpini Park was launched September 2010.
Unlike the condominiums at Magnolias – also located on Rajadamri Road – that will only be available under a 30-year lease, Raimon Land's high-end project is a freehold development.
The piling contract was awarded to Pylon Public Company Limited that is a foundation construction company. The piling started October 2010 and was completed January 2011. Read more….
Tulip Group Paying 500 Million Baht For Land
Congratulations to Pattaya People Media Group for bringing this shocking news to my attention in their Issue number 358. It is good that Tulip Group talks with others sometimes and not always only Pattaya Mail.
500 Million Baht for 11 rai of land in downtown Pattaya. No no, this cannot be true, they must have added an extra zero by mistake – that was what I was thinking when I read it. I admit it, I was in shock and I still am. I am feeling kind of knocked out. I have always thought that Nova Group was the bigger brother but it may very well be the other way around – maybe Tulip Group is the bigger brother. Where is all that money coming from? I find it unlikely that the banks would lend that much money to purchase land only so Tulip Group must have had the 500 MB in cool cash. Of course I am guessing here, I do not know anything. If I am right it means that Tulip Group is in a league of its own financially wise. 50 MB for land would not surprise me and if the location was right maybe up to 100 MB – but not 500 Million Baht. Read more….
Posted 13 September 2012.
The Onyx Pattaya Residences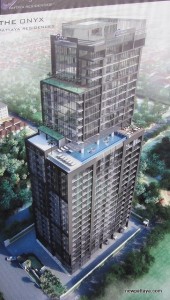 The Onyx Pattaya Residences is a 30-storey high-rise in Pratumnak soi 5. The developer is Onyx Development Company Limited. I have no idea who they are, I have never heard about them. I think Sansiri is behind this project because they have the ONYX Pahonyotin condominium in Bangkok, but I could be wrong. There will be a swimming pool on the 19th floor. The Marriott hotel will occupy floor 3 – 12 and floor 13 – 29 will be condominiums. The project has not been launched yet so very little information is available. Once again we are the first to write about a new project so we cannot compare information from other sources. It's lonely at the top….
We are in the same area as Laguna Bay, Park Royal 3 and Water Park Condominium that are all Heights Holdings projects. We have the Onyx Hospitality Group in Pattaya but I doubt they are involved. We will know sooner or later. Yet another high-rise coming to Pattaya, that is very exciting. Posted 14 september 2012. Read more….
Natureza Condominium North Pattaya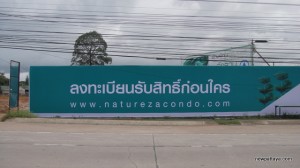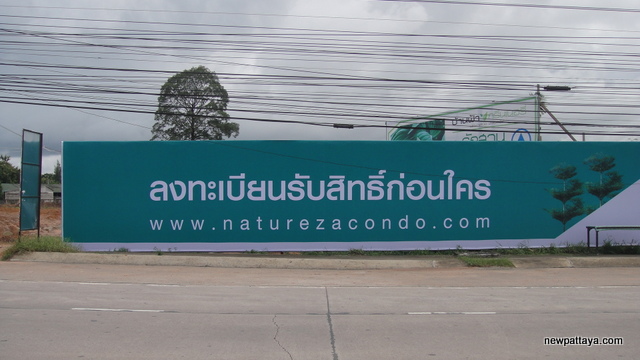 18 september 2012: Yes, once again we are the very first to tell about a new condominium project and this time it is a bit special because the project is located in North Pattaya on the other side of Sukhumvit Road also known as the Dark Side. Most new condominiums in Pattaya are built in the area between the beach and Sukhumvit Road and on the Dark Side you will find mostly villa developments. Natureza Condominium is the name of this 8-storey development that covers a very big area. It will be the perfect place for garden lovers and I am looking forward to seeing the end result. There will be a big garden area with trees and a big swimming pool. Probably a great place for families. Read more….
Lumpini Ville New Phase One Million Baht Offer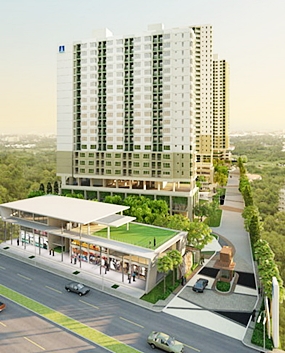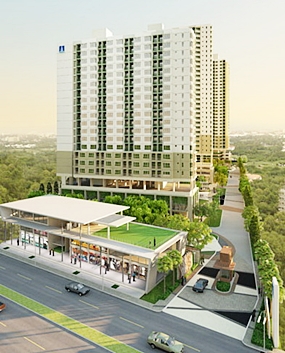 On the 8th of September 2012 (8 กันยายน) you will get a chance to buy a condo at Lumpini Ville in the Naklua – Wong Amat area for 1 Million Baht. Too bad they are writing the offer in the thai language so the foreigners can't read it – lucky for them that I am around. Please hurry, I am writing this on 5 September 2012 and on saturday 8 September 2012 they launch the new phase – the condos at the nice prices will probably be sold quickly.
The Bangkok based L.P.N. Development Group has indeed been very active in Pattaya since the launch of their first Pattaya project in 2011 – Lumpini Ville is their third project in Pattaya within one year. The first project was Lumpini Condo Town that is almost completed, the second project was Lumpini Park Beach Jomtien under construction and now Lumpini Ville also under construction. Three different projects at three perfect locations, Sukhumvit Road, Jomtien Beach Road and Naklua main road. The bosses at L.P.N. Development know how to pick the right spots. Good job – bravo, I salute you. Read more….
Pattaya Posh Condominium in North Pattaya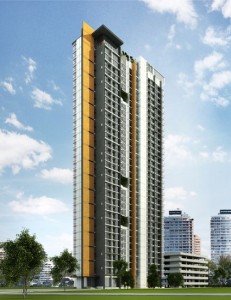 Pattaya Posh Condominium is a brand new 35 storey high-rise condominium development in North Pattaya. The development will be comprising 439 units. It looks like the Sirisa Group is behind this new project.
The units vary in size from 22.45 – 147.72 sqm. Price starting at 1.34 MB for the smallest units or in other words price starting from 60.000 Baht per square meter. Prices are varying from 1.34 MB – 14.32 MB.
Studios vary in size from 22.45 sqm to 27.55 sqm, prices from 1.34 MB – 2.47 MB. One-bedroom units vary in size from 27.10 sqm – 37.25 sqm, prices from 1.62 MB – 3.53 MB. 49.35 sqm two-bedroom units, prices from 3.01 MB – 4.58 MB. Penthouses vary in size from 55.20 sqm – 147.72 sqm, prices from 5.18 MB – 14.32 MB.
The facilities include a swimming pool and fitness. Jones Lang LaSalle Thailand has been appointed sole agent.
The project is scheduled for completion by the end of 2014. Read more….
De Blue Sky Resort Condominium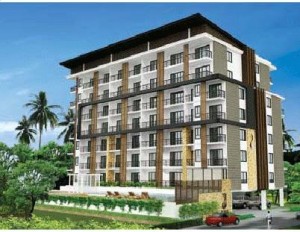 De Blue Sky 2 or De Blue Prestige Resort is a condominium project under construction. The first project is De Blue Sky, an 8-storey building with 75 units that has been there since at least 2009 and is located right next to the second phase. The second phase will be completed by the end of 2012.
The development is located near Sukhumvit Road in Soi Sukhumvit 50 South Pattaya between Tesco Lotus and Big C Supercenter. There are show units at Soi Sukhumvit 50.
This is an 8-storey development with 77 units, 11 units per floor. The facilities include ground floor parking, a swimming pool between the two buildings and a beautiful garden.
Prices start from 989.000 Baht for a 32 sqm 1-bedroom unit. The 44 sqm 1-bedroom units can be bought from 1.518.000 Baht. The 53 sqm 1-bedroom units from 1.855.000 Baht and finally the 67 sqm 2-bedroom units from 2.345.000 Baht. Read more….
Thepprasit Theater (โรงละคร) and Film Studio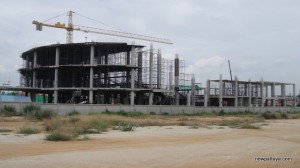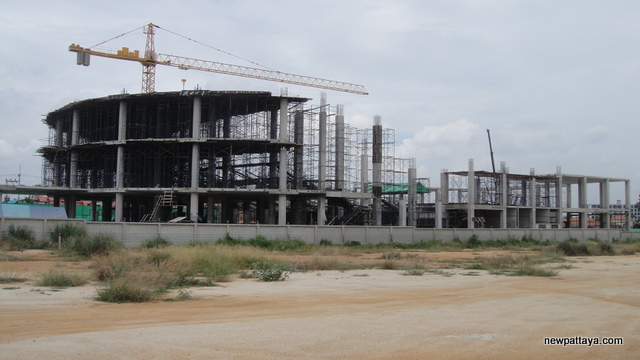 It is almost scary that newpattaya.com once again is the first to report about new construction going on in Pattaya. Either we are extremely good or else somebody is not doing their job. This time it is a 3-storey building located on Thepprasit Road. Is it a condominium development? Is it a hotel development? No, this is going to be a theater (โรงละคร) and a Film Studio. These guys are doing a very nice job on this circular building. I am afraid I do not know much more at the moment but we will all know more soon. Think about that, a new theater coming to Pattaya. Read more….
Raymon Land's Zire Wong Amat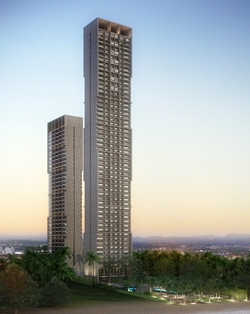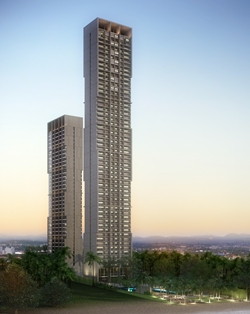 Zire Wong Amat was launched January 2011 by property developer Raimon Land that has four developments in Pattaya, The Zire on Wong Amat beach is the third, it is actually located right next to the second Raimon Land project North Point, a project that was completed January 2010. Northshore was the very first Raimon Land Project in Pattaya, back then the CEO was Nigel Cornick who left Raimon Land in 2009, he is now the CEO of Kingdom Property that has just launched its new condominium project Southpoint (for insiders: NOT Southshore) but that is another story. Hubert Viriot is the current CEO of Raimon Land.
The project comprises two towers, 37 and 54 stories respectively with a total of 480 units ranging in size from 38 sqm studios, 1 – 2 bedroom units at various sizes to 185 sqm three-bedroom duplexes. Starting price was 2.5 MB for the smallest units, of course these units have all been sold. Read more….
The Trust Residence North Pattaya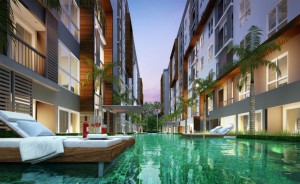 Q House is the name of the new Bangkok based developer that has arrived in Pattaya. Q House has two projects in Pattaya, the second project has not been released or leaked yet, there is nothing about it on their own website, but September 2012 Q House has TWO developments in Pattaya, The Trust Residence South Pattaya that is a 25-storey high rise on Sukhumvit Road and The Trust Residence North Pattaya that is an 8-storey development (they claim on their website it is located in Pattaya Klang but that is not correct). The Trust Residence North Pattaya was launched 19 May 2012 – this is their first project in Pattaya. Q House stands for Quality Houses Public Co., Ltd. They run the Centre Point and Grande Centre Point hotels in Bangkok, I believe they manage a total of 9 hotels spread out all over central Bangkok. Q House are to be taken as a serious competitor by the local Pattaya developers. The two Trust Residence projects have Pre-Built as the main contractor and there can be no finer selection. Q House will launch a project and a couple of months later they will start construction. They do not wait for a year or two to collect interest on the payments like the local developers do. Read more….
Amazon Residence Jomtien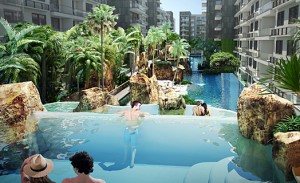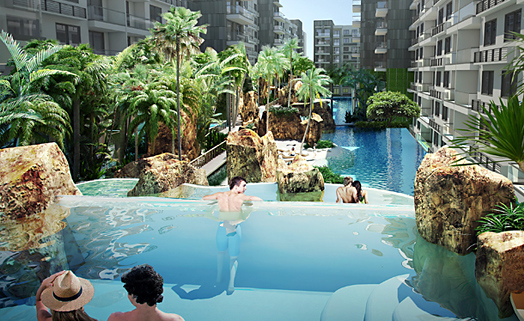 Amazon Residence is a Matrix Developments project located in Jomtien right next to Park Lane and Paradise Park Resort, both of which are earlier Matrix or Iguana developments. Park Lane started construction November 2008 and was completed December 2010 and Paradise Park started construction November 2010 and will probably be completed December 2012. In the neighbourhood, just a couple of hundred meters away, you will also find Atlantis Condo Resort that is being developed by Blue Sky Group – that project is scheduled for completion April 2014.
Amazon Residence was launched september 2011. It is an eight-floor development with 4 condominium buildings and the total number of units is 795. There are three different unit sizes, unit A measures 35 sqm, unit A1 measures 41 sqm and unit B measures 40 sqm. All units have balcony and come fully furnished. Prices from 1.29 Million Baht.
There will be a beautiful lagoon pool, waterfalls and a tropical rainforest. Read more….
Waters Edge Condominium Na Jomtien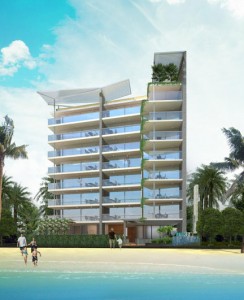 Water's Edge condominium is an 8-storey development by Powerhouse Development Co.,Ltd. Water's Edge is located in Na Jomtien in a part of Pattaya that I simply just love. This is what is called true beachfront living – a few steps out of the building and you are on the beach. There are severel reasons why this is an outstanding development but first, and most importantly is probably the location. Since this is a beachfront development there will of course be panoramic ocean views.
Water's Edge will feature only 35 exclusive units – this is what is called a boutique beachfront condominium. Units vary in size from 37.5 sqm to 89.5 sqm. Water's Edge has prices starting from only 69.999 Baht per square meter and that makes it one of the best value for money beachfront properties in all of Pattaya. There is a nearby beautiful condo development called Pine Shores Jomtien Beach with only 12 units and a bit further inland you will find the villa development Viewtalay Marina. Read more….
Skylight Condominium Jomtien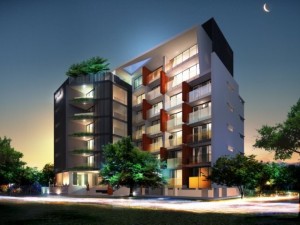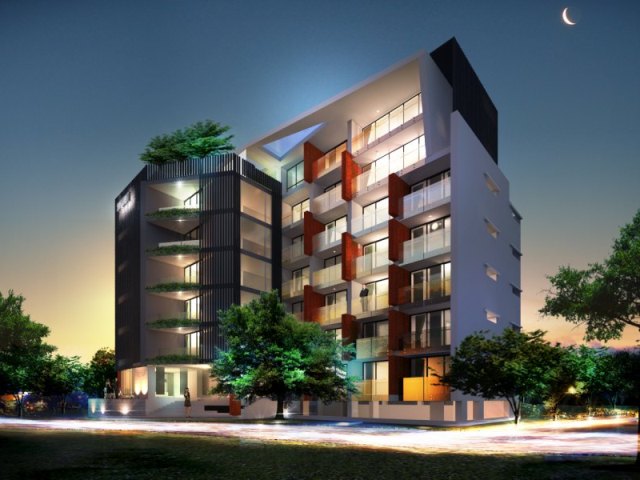 Skylight Condominium Jomtien is the latest project from Powerhouse Development Co., Ltd.. The information about this project was released in November 2012. Skylight Condominium Jomtien is located near Jomtien Second Road. Studio, one and two-bedroom apartments are available. The studios will have a size of 31.2 sqm, one-bedroom units vary in size from 37 sqm – 60 sqm. Prices from 1.9 MB – 11 MB.
Skylight Condominium is a stunning new boutique development that will feature only 55 units. It is ideally located in central Jomtien, only minutes away from the beach. Of course you will also find the ever so popular infinity rooftop swimming pool. Read more….
Lumpini Mega City Bangna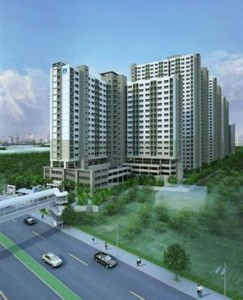 Lumpini Mega City Bangna is truly a mega development by L.P.N. Development that include five condominium towers with a total of more than 4000 units. There may be three 31-storey towers and two 19-storey towers but there is little information available so I am unable to confirm that.
The units are rather small ranging in size from 22.5 sqm to 28.5 sqm. Price starts at 980.000 Baht.
The development is located on Bangna-Trad Road, opposite Tesco Lotus extra Bangna and close to the new super shopping center IKEA & Mega Bangna. You will also find Central Bangna in the neighbourhood so there are ample shopping opportunities to the residents. Good infrastructure is the foundation of a bright economic future and the Outer Ring Road or Motorway route 9 is at the front door. Read more….
Weltz Residences Sukhumvit Bangkok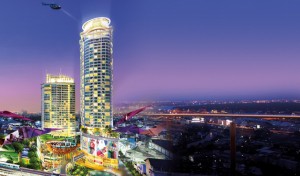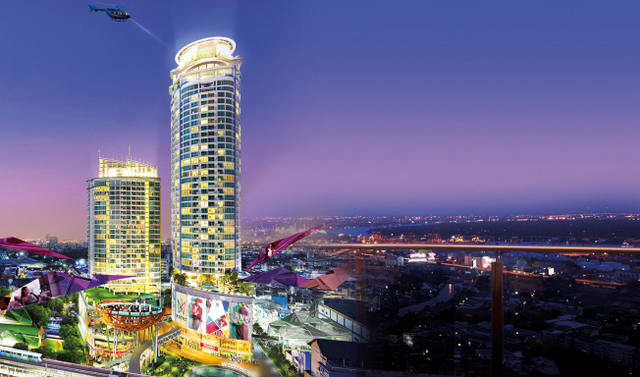 The Grand Opening of Weltz Residences took place on 18 – 19 August 2012. Weltz Residences actually consists of two different condominium towers that are located at Sukhumvit 69-69/1 and most conveniently there is a bridge connecting to BTS Prakanong Station. Sky Walk Condominium that is the tallest of the two towers is a 47-storey high-rise with 531 units. Construction of Sky Walk Condominium started june 2009. Read more….
M Silom Condominium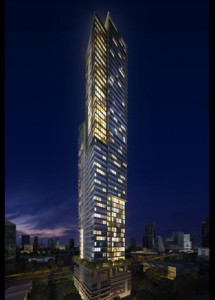 M Silom is a 53-storey condominium project by Major Development. M Silom has 161 units with prices ranging from 120.000 Baht per square meter to 200.000 Baht per square meter. The project was launched 5 August 2010 at Siam Paragon. This high-rise that is 179 meters high is located in the heart of Bangkok's central business district and it may get landmark status.
One-bedroom units range in size from 48 to 63 sqm, two-bedroom units range in size from 76 to 122 sqm and three-bedroom units at 166 sqm are available.
Starting from floor 35 there will be only two units per floor and from floor 45 and up to floor 51 there is only a single 166 sqm unit per floor. Thailand is a noisy country and myself being sensitive to noise I would love to have a whole floor just to myself. I believe the price for a 166 sqm unit is around 35 MB or 1.2 Million US$. Read more….
M Phayathai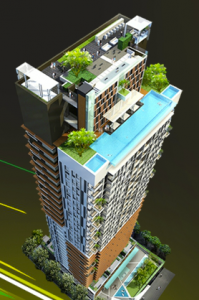 M Phayathai or M พญาไท is a 35-storey condominium project by Major Development. The 35-storey property will consist of 215 residential units offering one-bedroom and two-bedroom units. One-bedroom units range in size from 42 to 48 sqm and two-bedroom units range in size from 63 to 75 sqm. Prices start from 98.000 Baht per square meter or about 5 MB for the smaller units.
M Phayathai is located on Phaya Thai Road between Phayathai BTS and Victory Monument BTS station. Right next to the M Phayathai high-rise you will find Century The Movie Plaza that is a shopping mall that is located at Victory Monument BTS station. For your information, the area is crowded with people, both people selling stuff on the street and people going to and coming from Victory Monument. Read more….
M Ladprao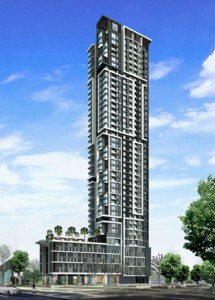 M Ladprao or M ลาดพร้าว is a 44-storey condominium project by Major Development. This unique property will consist of 313 residential units offering one-bedroom, two-bedroom, three-bedroom units and penthouses. The building will contain retail on the first few floors.
One-bedroom units range in size from 32 to 39 sqm, two-bedroom units range in size from 58 to 77 sqm and three-bedroom units range in size from 98 to 159 sqm. Penthouses varying in size from 113 to 168 sqm are available. Typically there will be 9 units on each floor but 2 units can easily be combined. Price started at 2.8 MB when the project was launched in March 2011.
M Ladprao raises elegantly up from its concrete base to provide unobstructed views of Chatuchak Park (สวนจตุจักร). Chatuchak Weekend Market is very famous, it is on the must-see list among many tourists. Read more….
Rhythm Sukhumvit 50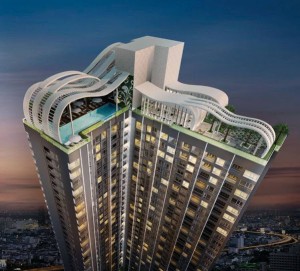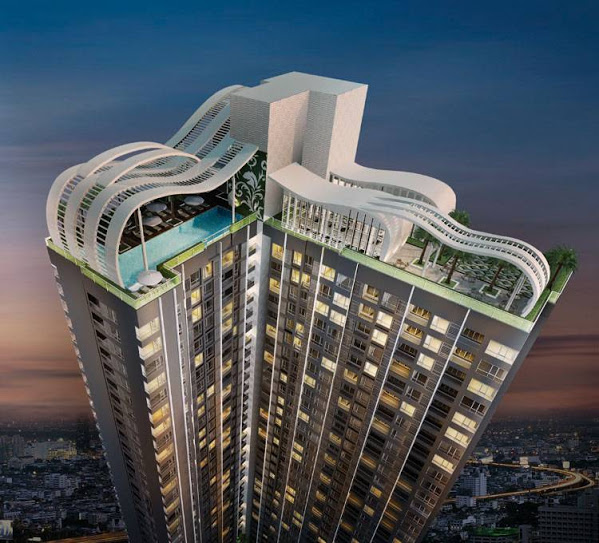 Rhythm Sukhumvit 50 is to no surprise located on Sukhumvit Road Soi 50, just opposite Tesco Lotus On Nut. The whole area around BTS On Nut (อ่อนนุช) is booming with projects, just to name a few we have Diamond Sukhumvit, Q House Condo Sukhumvit 79, Ideo Verve, The President Condominium and Ideo Mobi.
Rhythm is a 37-storey condominium building by developer Asian Property Development PLC also known as just AP. AP has four different condominium brands which are Rhythm, The Address, Life and Aspire. January 2013 there are 7 projects in the Rhythm portfolio, 7 projects in The Address portfolio, 8 projects in the Aspire portfolio and 2 projects in the Life portfolio. Read more….
The Coast Bangkok and a Living Mall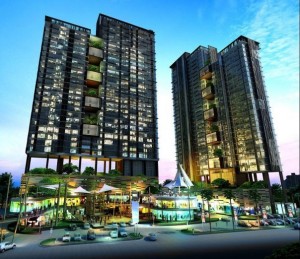 The Coast Bangkok is located on Sukhumvit Road near BTS Station Bangna. It is a great location with the Skytrain at its doorstep, near the BITEC exhibition centre and close to the Bangna-Trad Expressway and just 10 minutes from Suvarnabhumi Airport. A strong selling point is that by living here you will escape the traffic jam in central Bangkok.
The Coast Bangkok is a project comprising two high-rise condominium towers and a lifestyle mall. Tower A is 39 stories high and contains 412 units while Tower B is 35 stories high and contains 417 units. The owner and developer is BKK Grand Estate Co., Ltd. Read more….
Central Embassy & Park Hyatt Bangkok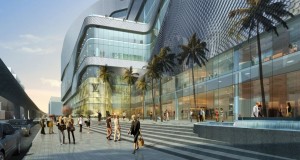 Central Embassy is the name of the new Shopping Complex under construction on the corner of Wireless Road and Ploenchit Road.
Thailand's largest retail conglomerate, Central Retail Corporation (CRC) that is part of CENTRAL Group of Companies is developing a 10 Billion Baht project called Central Embassy. The project is located in the heart of Bangkok, it includes an iconic 37-storey tower and it is set to become Asia's ultimate shopping destination and home to the first Park Hyatt hotel in Bangkok.
Central Embassy is a world class project that is a first in Bangkok and it is the most ambitious undertaking to date in Central Retail Corporation's history. Read more….
CC Condominium 2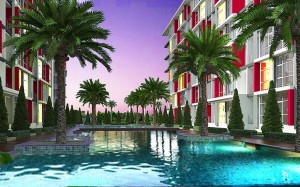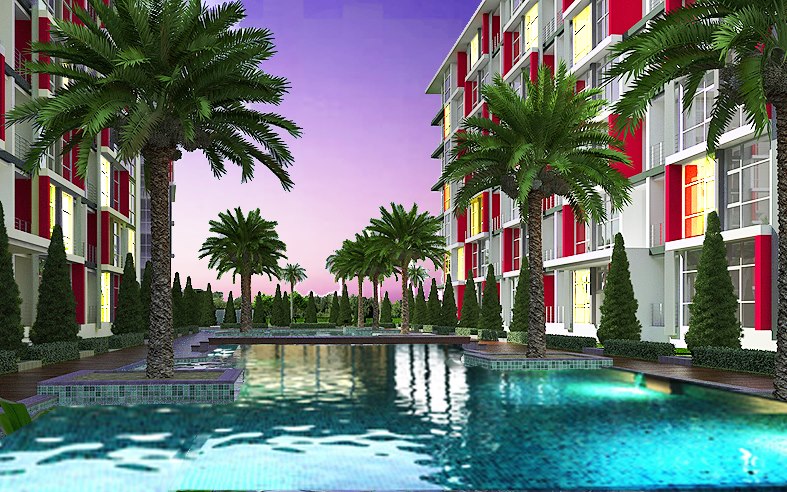 CC Condominium 2 is a brand new project from Chokchai Group that was launched 22 December 2012. CC stands for Chokchai – maybe you have heard of the Chokchai Home Center or Chokchai Garden Home?
CC Condominium 1 was an enormous success. And the reason for this success is that they are offering a product at prices that the foreign developers in Pattaya cannot match. Starting prices at 679,000 Bath for the new project is not only cheap, it is very cheap. The new project is selling like hot buns, the same can be said about the first CC Condominium where the cheap units were gone within one day. Read more….
A Huay Yai Villas Report
Tom Dallyn is the MD of Pattaya Traditional Homes. He was a young lad of only 38 years when he first settled down in Thailand and now he has been living here for almost 12 years. He has been building high quality Villas in Huay Yai for the last 4 years. Read more….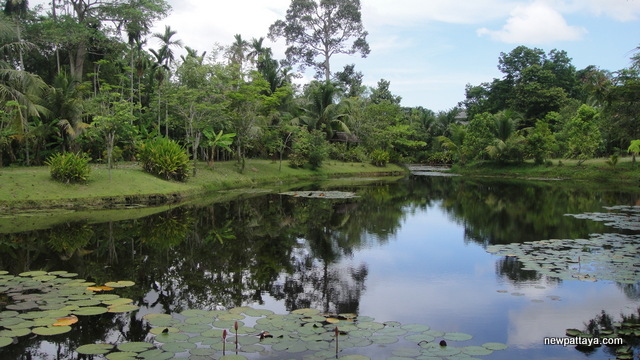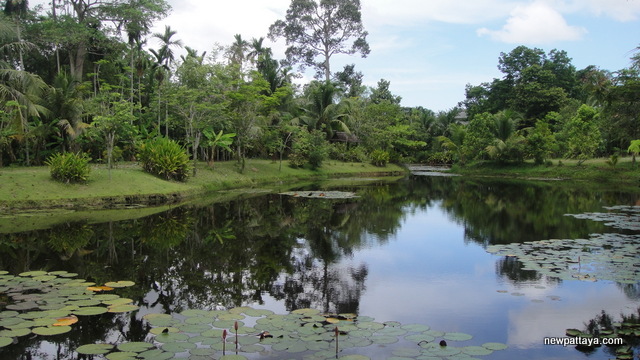 Huay Yai Villas
Today I fell in love and it was true love. This morning (11 o'clock) I could sense something unusual was going to happen, I knew then it was to be a magical day. I was going to have a look at Huay Yai Villas. Read more….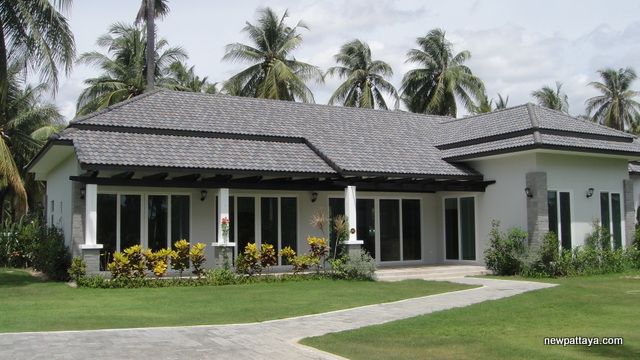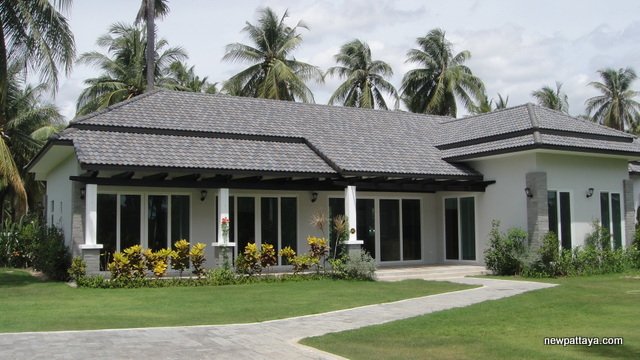 The Riviera Wong Amat Beach
The Riviera Wong Amat Beach is a new exciting high-rise and mega project in Wong Amat. The showroom is expected to be completed in October 2013. I am starting to like The Riviera so I have decided to give 100% support to the developer and to all companies involved in this project. Why is that, why give them special treatment? Good question. I have a good feeling about this project. Wong Amat is my favourite place in Pattaya and I have faith in both the project and the developer. Basically another successful project will be good for Pattaya. Contact CBRE for more information.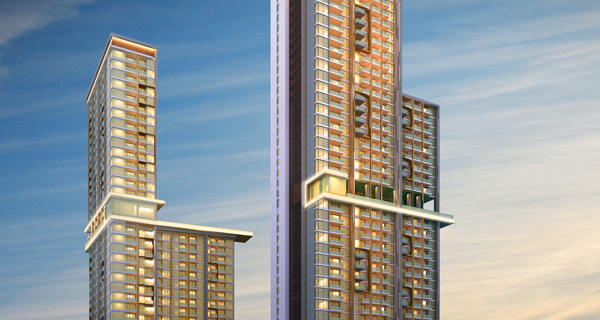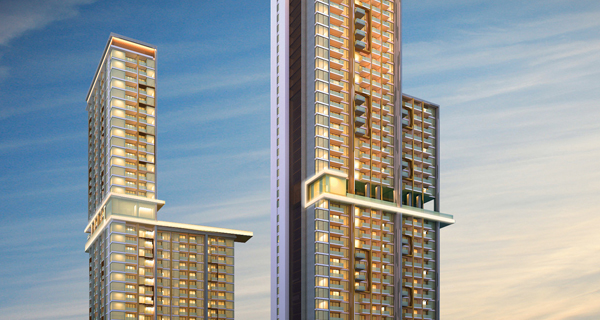 Louis Lee, Pattaya's best custom home builder
Are you looking for the best custom home builder in Pattaya? Then Nam Talay Estates, owned by developer Louis Lee who is a chinese-american entrepreneur, is the company you are looking for. Nam Talay Estates Co., Ltd. was established in 2009 with the mission of developing extraordinary properties, specializing in custom built home projects. In my view Nam Talay Estates is one of the best boutique property developers in Thailand.