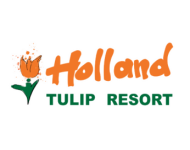 Holland Tulip Resort in Pattaya may just be one of the best kept secrets with regard to resorts in Pattaya. Holland Tulip Resort is indeed a truly unique place created by someone that that I consider to be nothing less than a genius. I talked to the owner and developer in october 2011 and he made a lasting impression on me – he simply is in a league of his own.
Holland Tulip Resort is a unique recreation of a southern european village, something I never expected to see in Pattaya. The owner is a man with a creative idea that he has turned into reality – he has now made his mark in this world. There is a total of 52 fully furnished two-storey houses for long term rent.
Make no mistake, this is not a hotel – this is a resort for long stay guests only. Holland Tulip Resort is located somewhere between soi Siam Country Club and soi Nern Plub Waan and it is difficult to find for most people. I would say the resort is suitable for retired europeans, maybe this is a place for people of a certain standard with a decent education. I don't believe this is the right place for noisy drunk tourists looking to party all night.
The first time I saw Holland Tulip Resort I was mesmerized by the splendor of the resort as I walked around and looked at all the details. The Devil is in the details, as they say, and believe me, there are plenty of details here, everything has been done thoroughly. There is so much to look at and in my view the details are are very important. It takes time and money for a developer to focus so much on the details, more time than most developers are willing to spend. It is the details that make this place a masterpiece – it is almost too perfect to exist. Yes, as you have probably guessed it by now, I simply love this place and admire the creator of it.
During the construction period the dutch owner was present every day to make sure the workers put his ideas into practice, a job that was not always easy.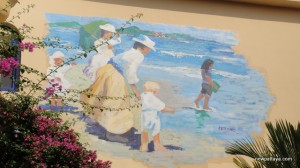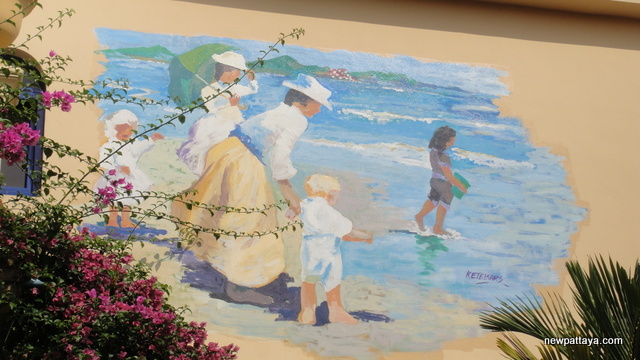 The owner is a developer, an entrepreneur and businessman and most of all an artist – a gifted painter. It is clear he also has a love for stones and sculptures, just like myself.
While sitting in the restaurant you can enjoy a beautiful big picture painted directly on a wall – this is a picture painted by the owner himself and it clearly shows his abilities an artist.
Visit Holland Tulip Resort in Pattaya once in a while and enjoy life. Swim in the pool, look at the hundreds of flowers and plants, enjoy the architecture or have a meal in the restaurant.
The resort was partially open in 2011 and in 2012 the project was fully completed. On 17 december 2012 the owner told me they were fully booked – some guests even stay as long as one year or more. As one would expect Holland Tulip Resort is a huge success – maybe it is time to build Holland Tulip 2? One might argue that it is the duty of every good developer to provide what there is a demand for.
Contact Holland Tulip Resort on this number 0841 293 957 (thai) or 0867 088 651 (english) or visit their website. It looks like they have two websites, the other one is here. The prices are very reasonable compared to other resorts. You can also take a look at my Facebook page about the Holland Tulip Resort.
This is the official Facebook page.
Published 16 December 2012.
The photographs were taken 16 december 2012.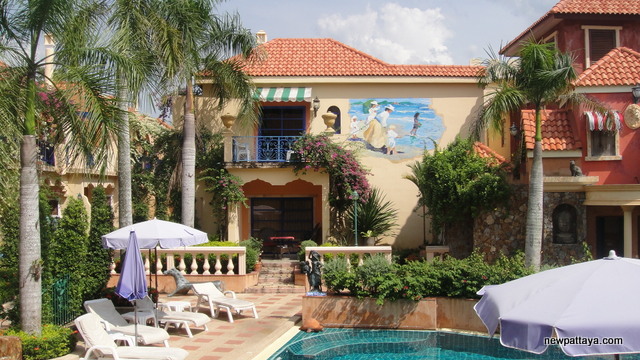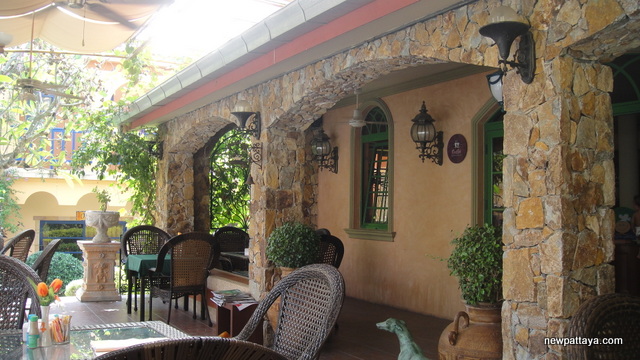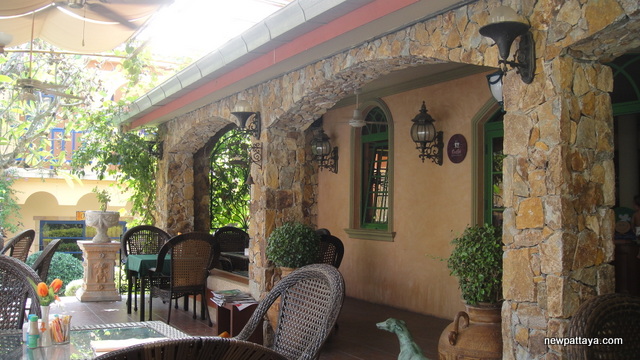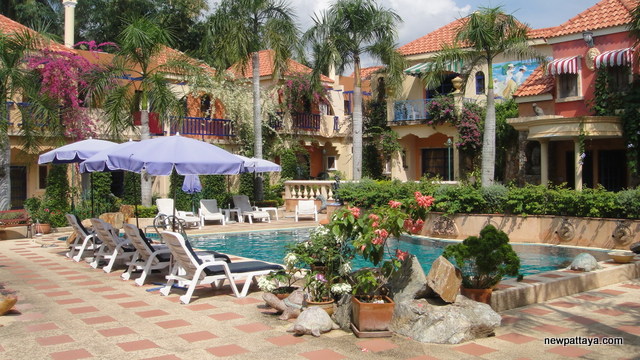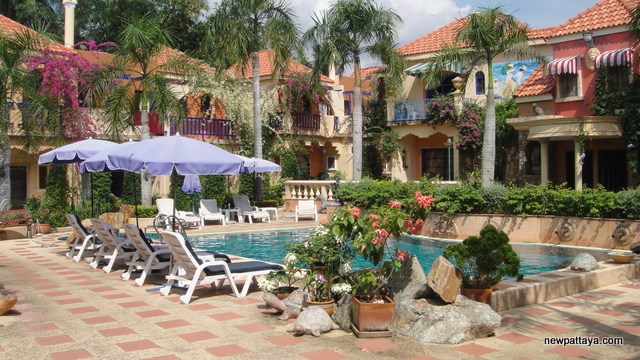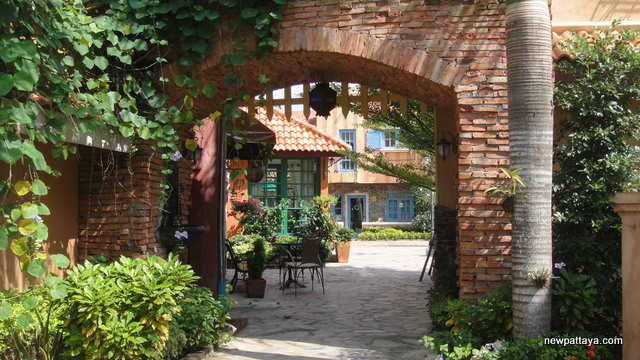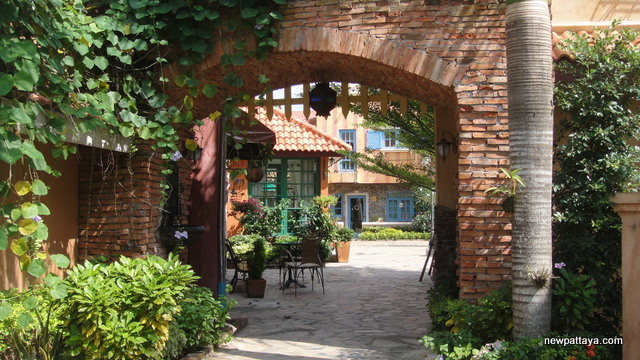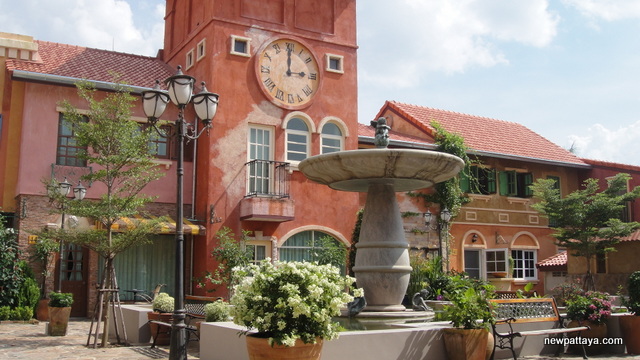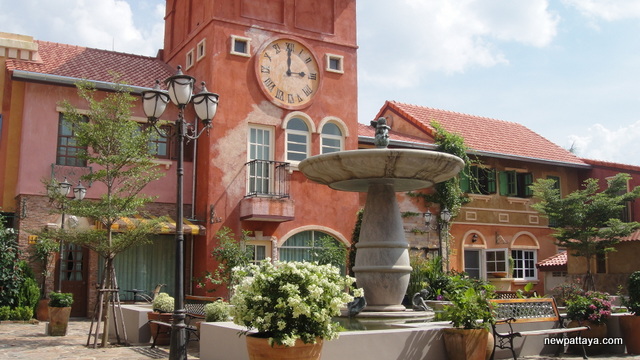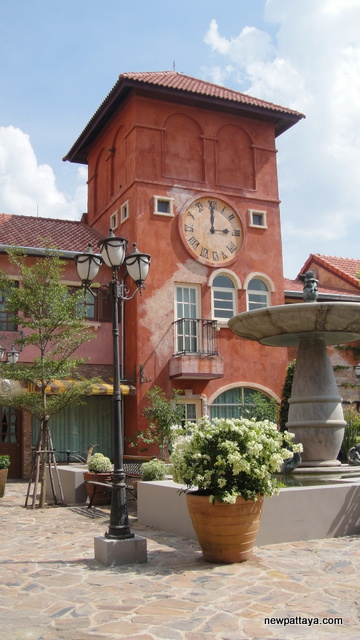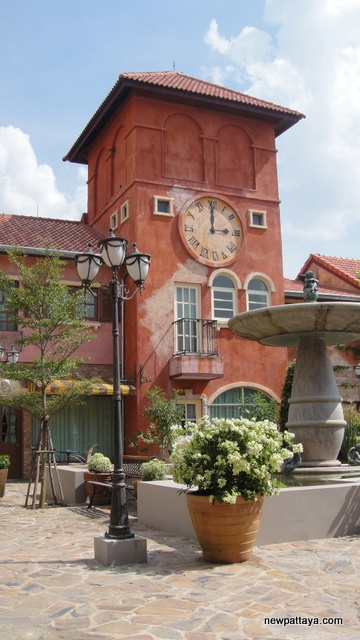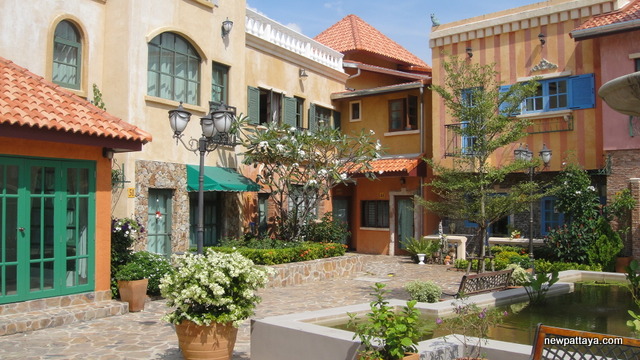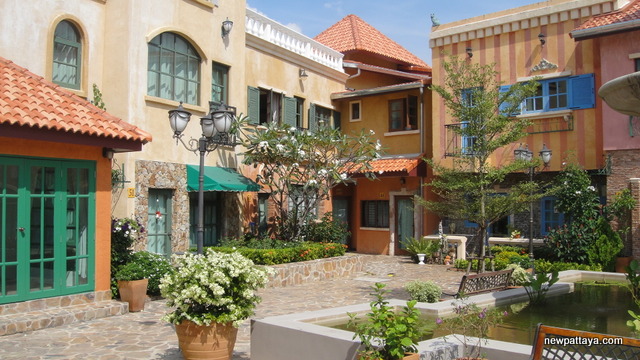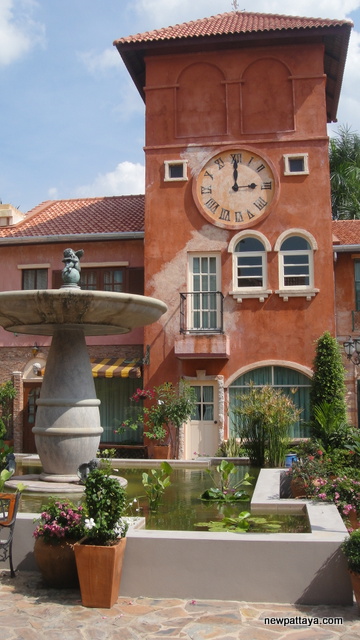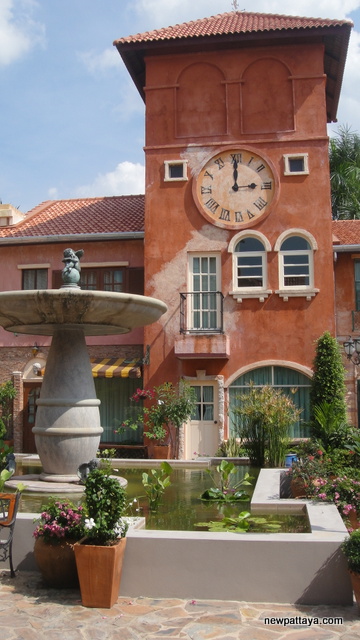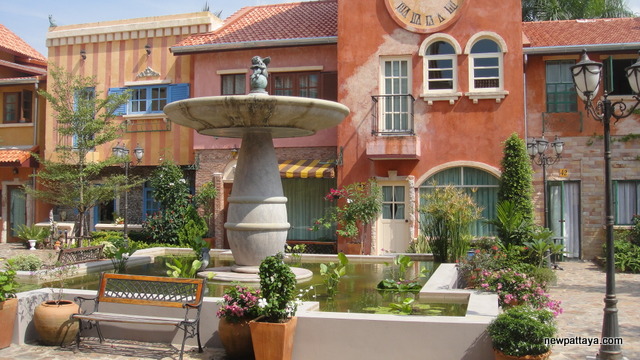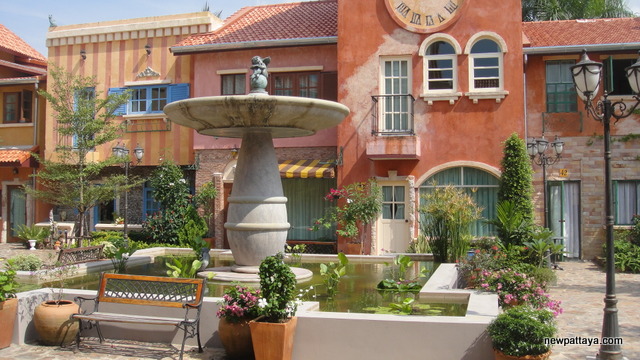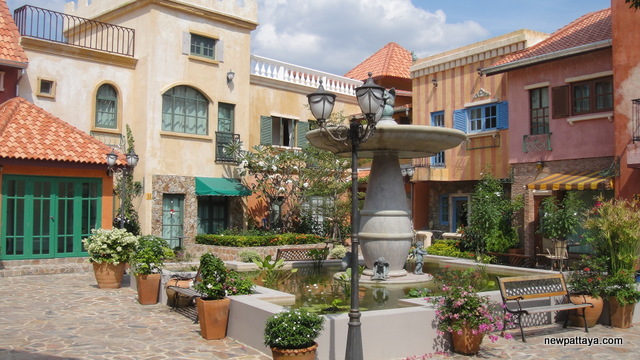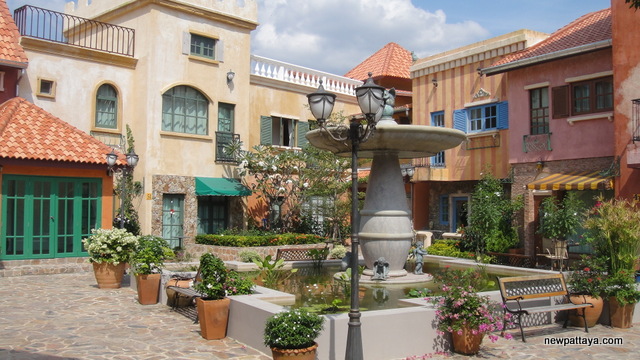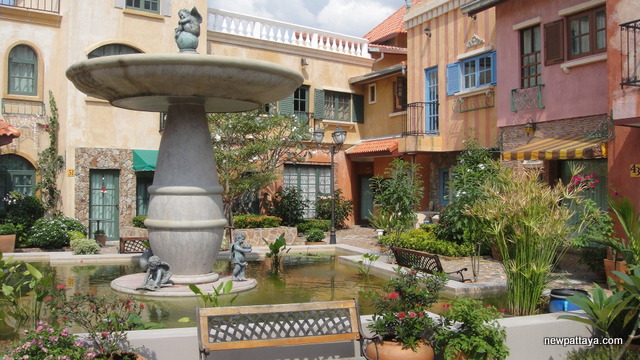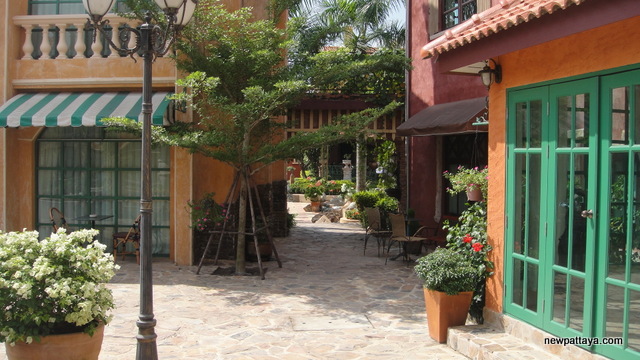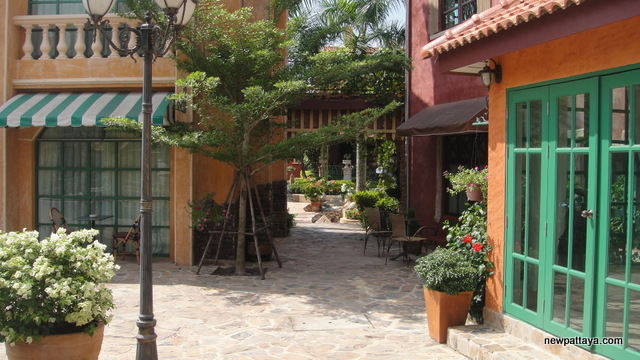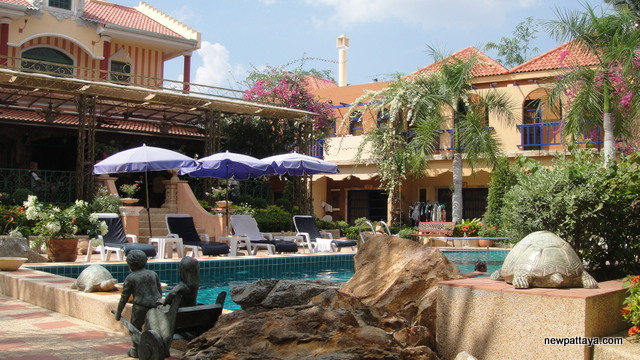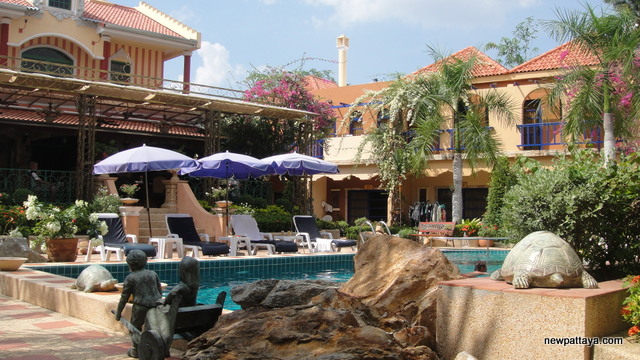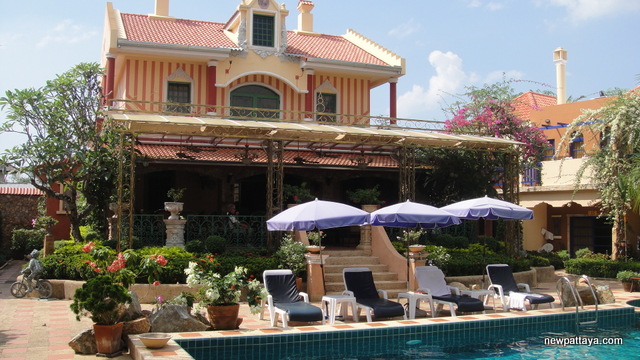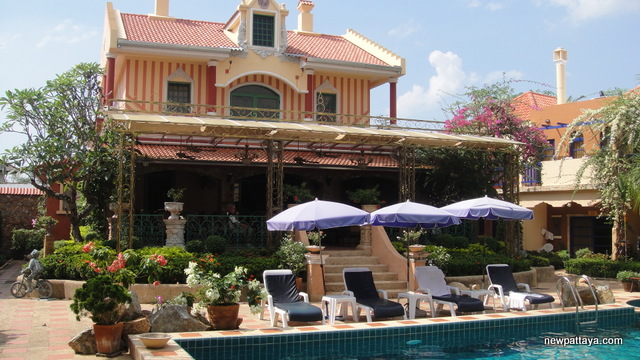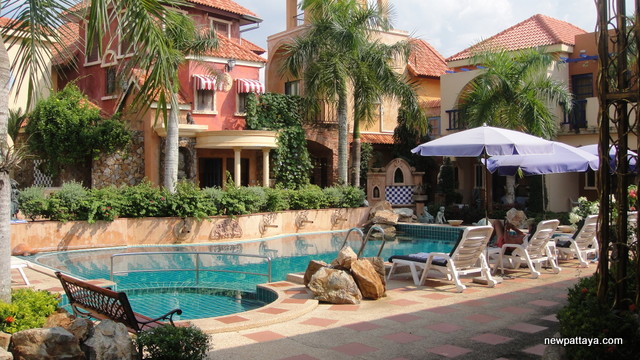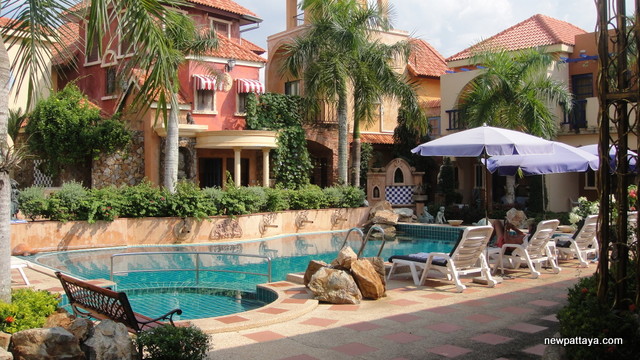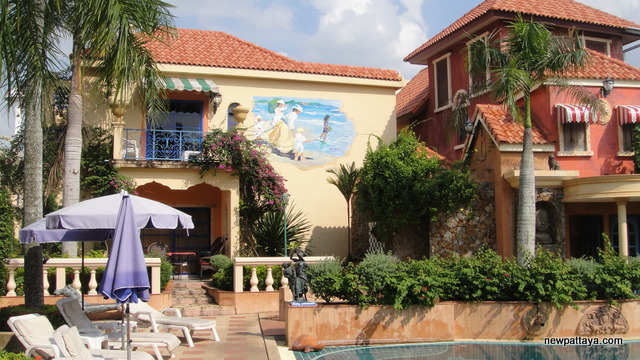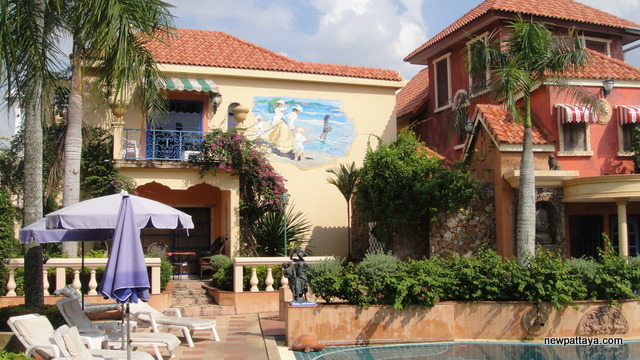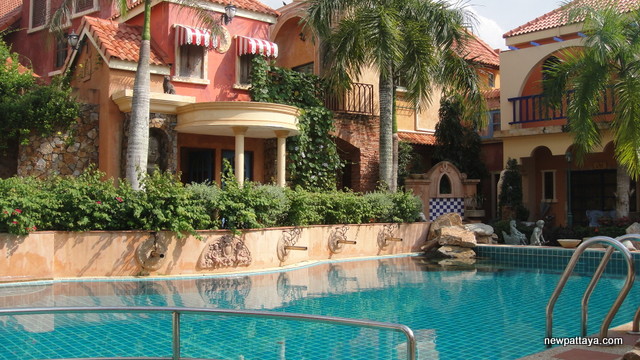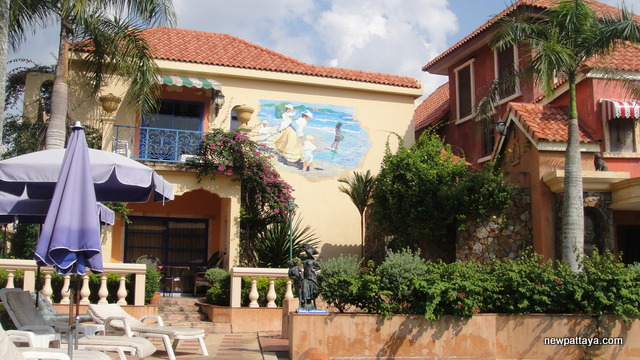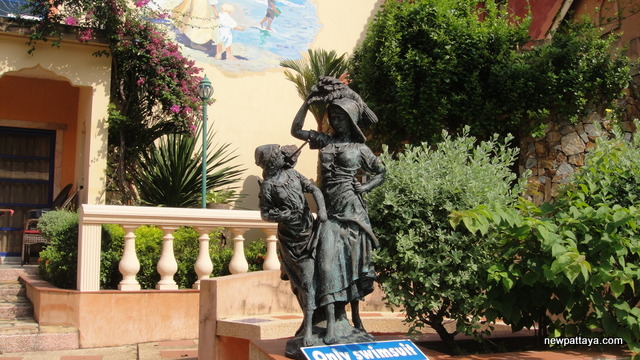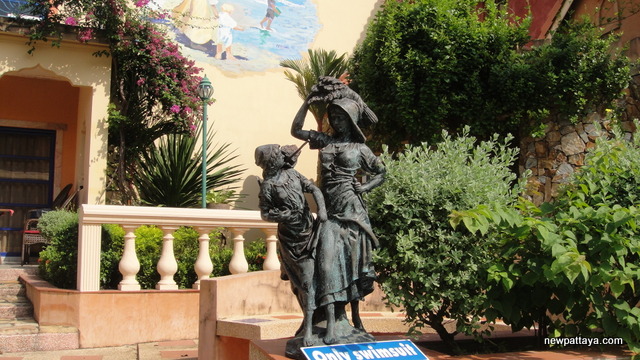 Do you believe it? The owner and developer painted this picture himself – a very beautiful picture.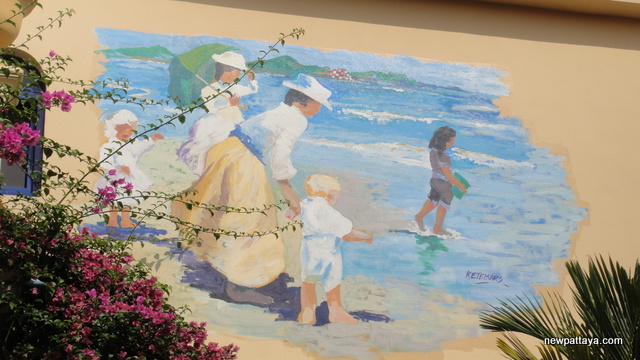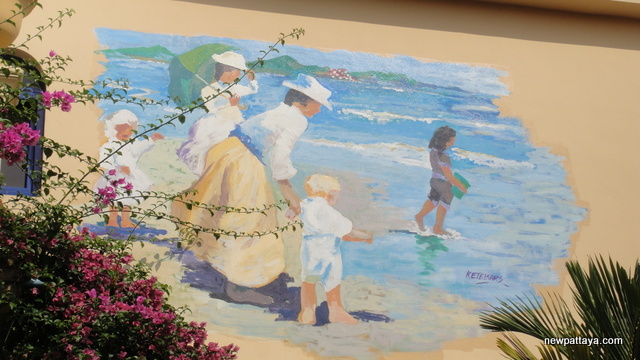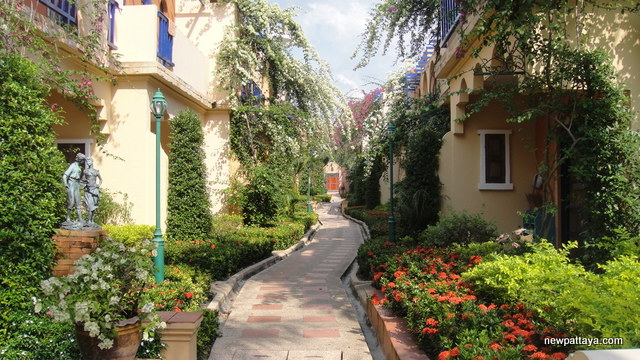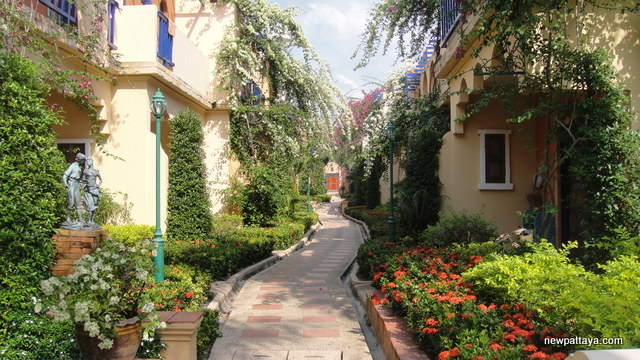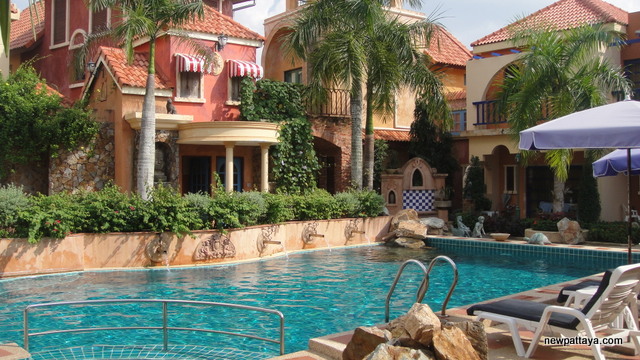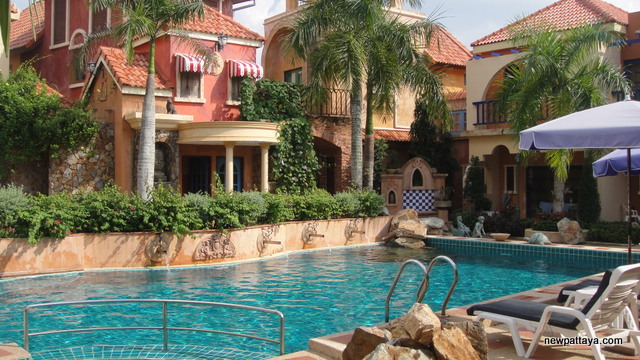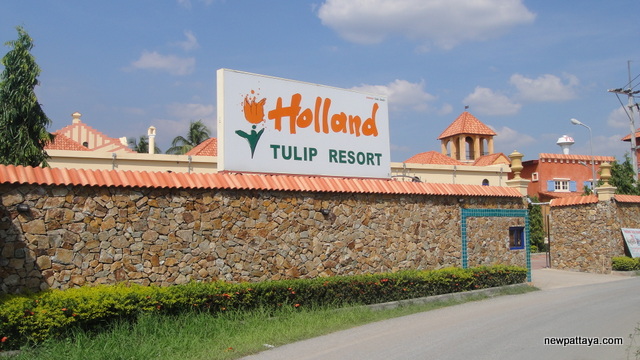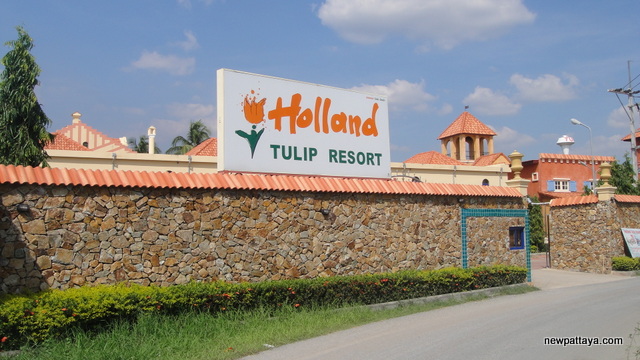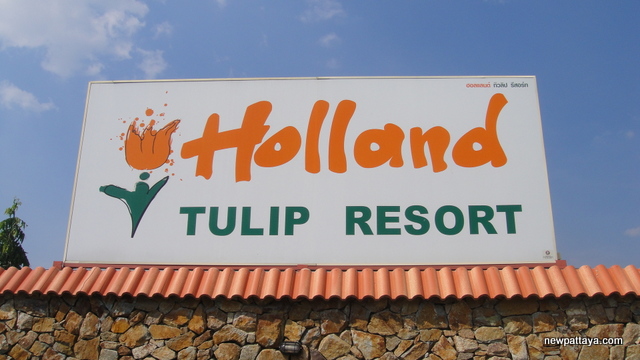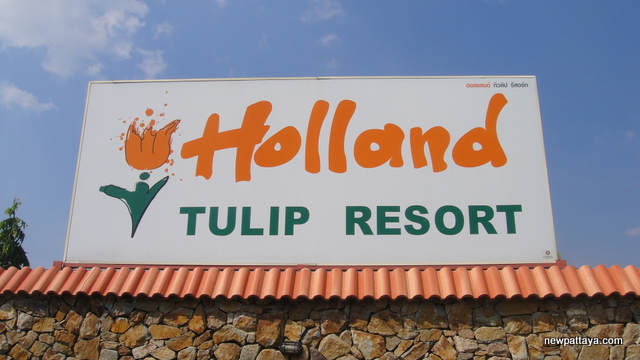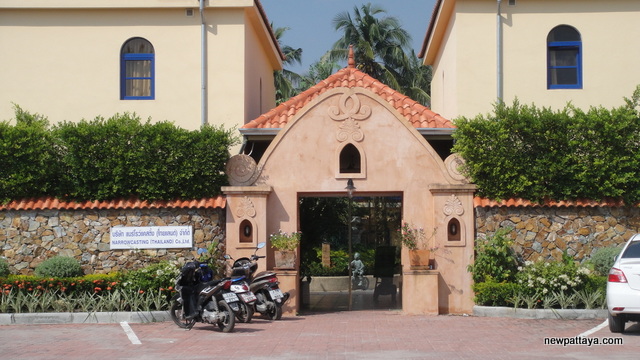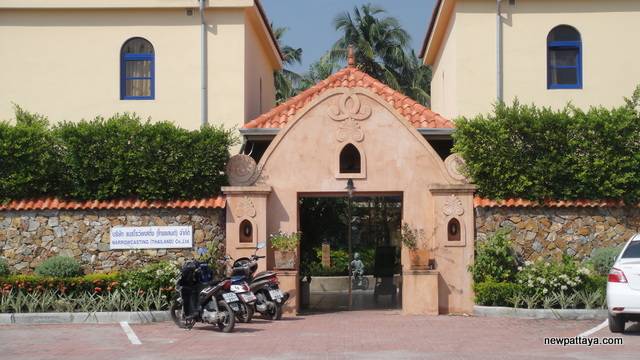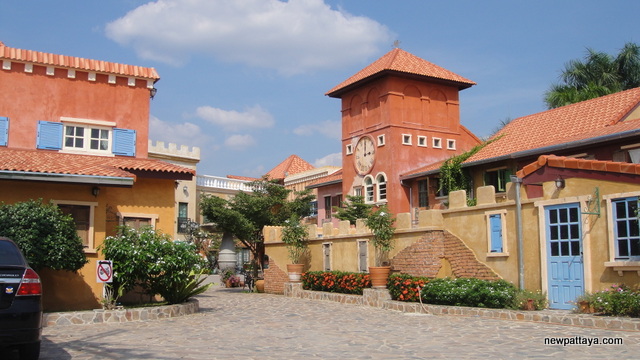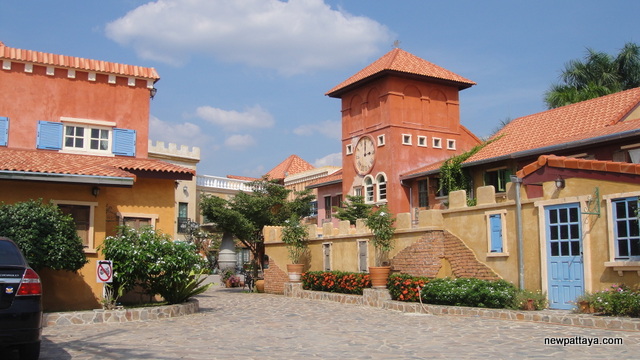 The photographs below were taken october 2011.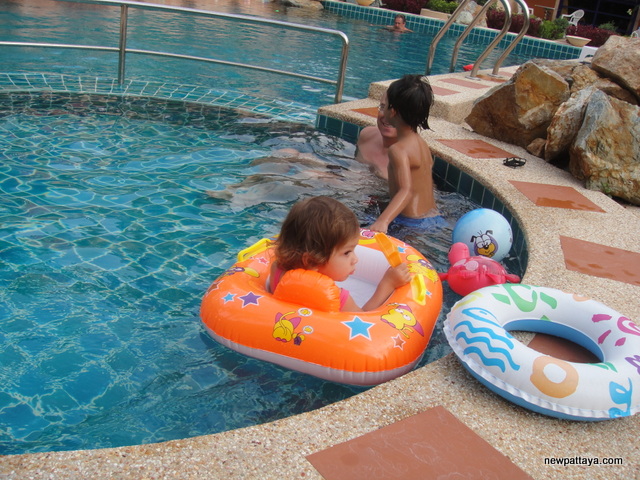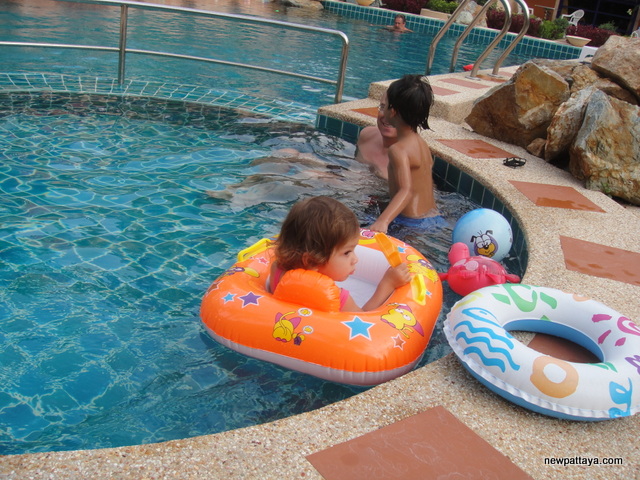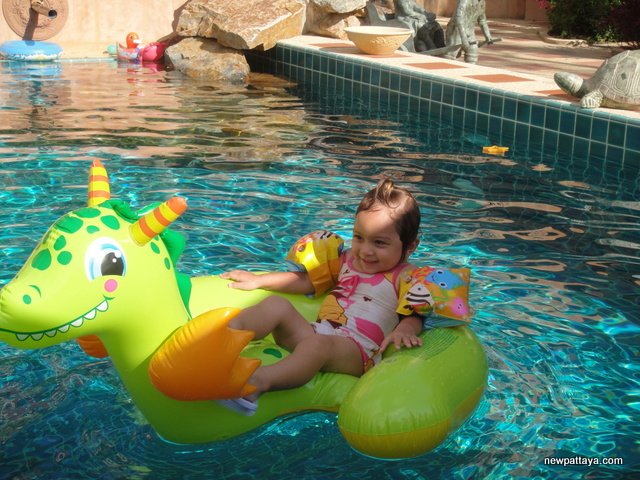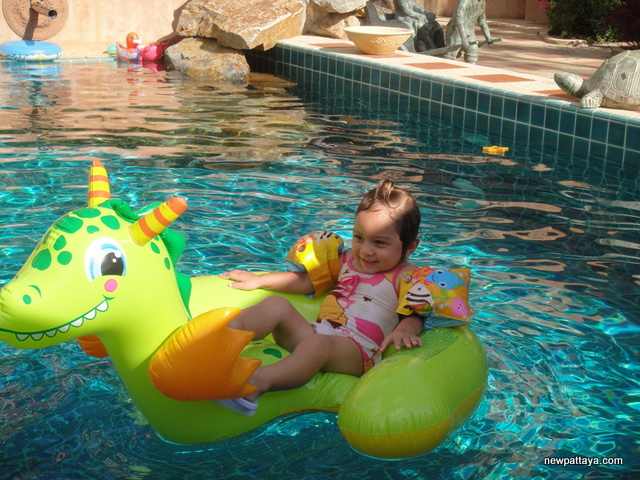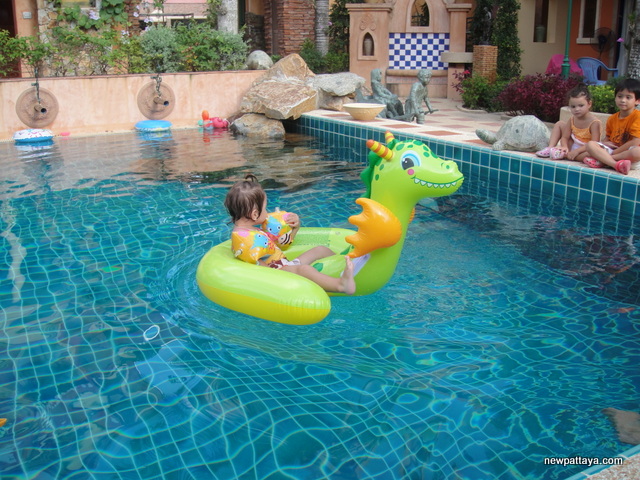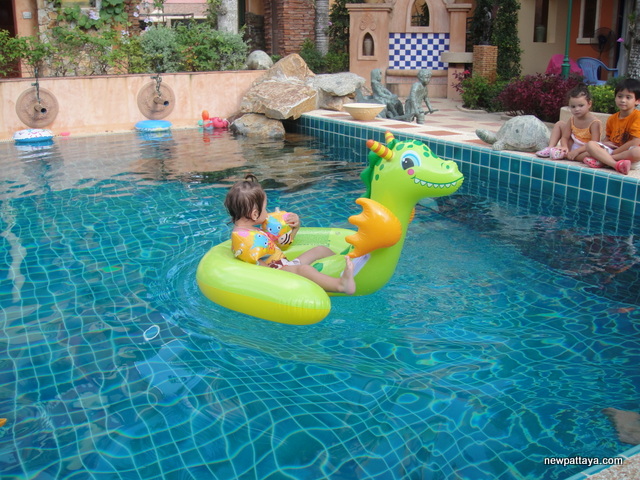 Would you like to support this website? Send funds to us using PayPal, send to secondtouch@hotmail.com