The new Matrade Exhibition and Convention Centre, to be known as the Malaysia International Trade and Exhibition Centre (Mitec) is being developed by Naza TTDI, the property development arm of the Naza Group. The new convention centre will have the shape of a rubber seed.
The new Matrade centre will allow Kuala Lumpur to position itself as a premier venue for international events and exhibitions. In November 2009 the Naza Group entered into a RM628mil building-for-land deal with the Government to construct the new Matrade expo centre.
• Related article: KL Metropolis
There will be three levels of exhibition space. The Mitec will provide Kuala Lumpur with world-class MICE (meetings, incentives, conferencing and exhibitions) facilities. The new centre will be linked to the existing Menara Matrade.
• The new Matrade Centre Kuala Lumpur is on our FACEBOOK
The centre will include 12 exhibition halls built over three levels, and there will be dozens of meeting rooms as well as food and beverage outlets. The massive centre is catered for heavy industries including ships, airplane and even aerospace.
Work on Mitec began in late 2012 and is expected to be completed by the middle of 2016. After the hand-over to the government, the party that is going to operate the convention centre is expected to spend up to nine months to install the fit-outs for the building. The centre is expected to be operational in 2017.
Additional online information:
• Naza TTDI is on FACEBOOK
• Naza TTDI's official WEBSITE
• Naza Group's official WEBSITE
The piling works for the project started in May 2011. Foundation contractor Aneka Jaringan Sdn Bhd was awarded the RM38 million contract.
• Piling and foundation: Aneka Jaringan Sdn Bhd
• Main contractor: Daewoo Engineering and Construction Co., Ltd. (Daewoo E&C).
November 2009: A privatisation agreement was signed between the government and Naza TTDI.
May 2011: The piling and foundation works start. The work was completed in August 2012.
September 2012: Naza Group awards the RM555.90mil contract for the new Matrade Exhibition Centre to Daewoo Engineering and Construction Co., Ltd. (Daewoo E&C).
Published 22 December 2015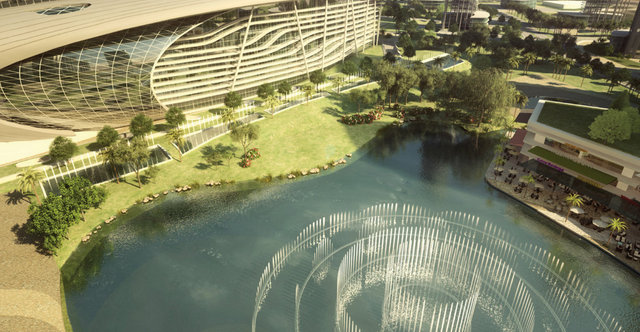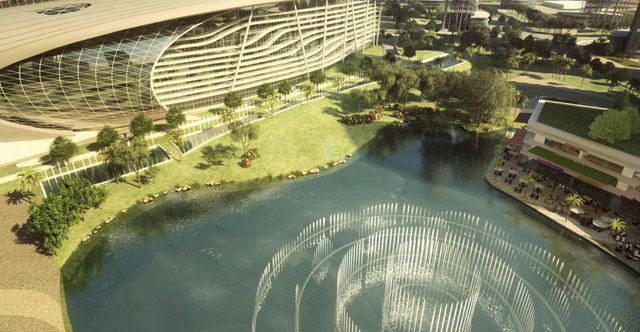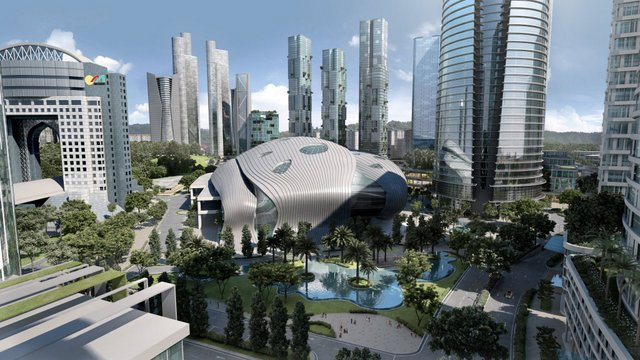 The pictures were taken 17 January 2016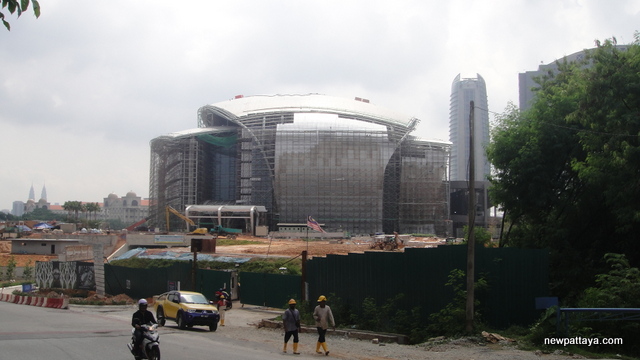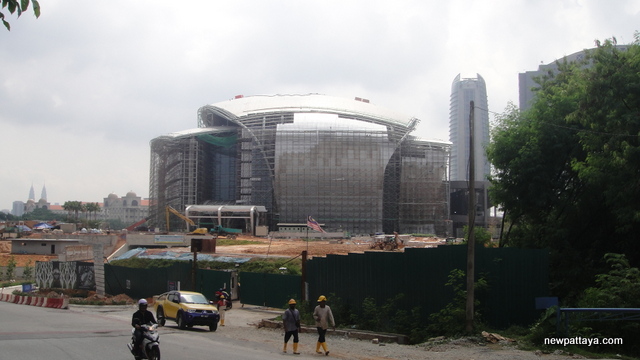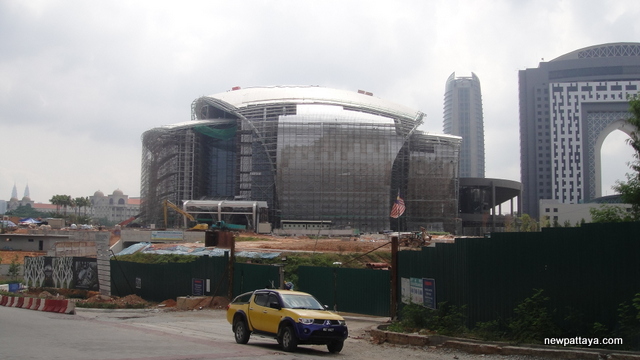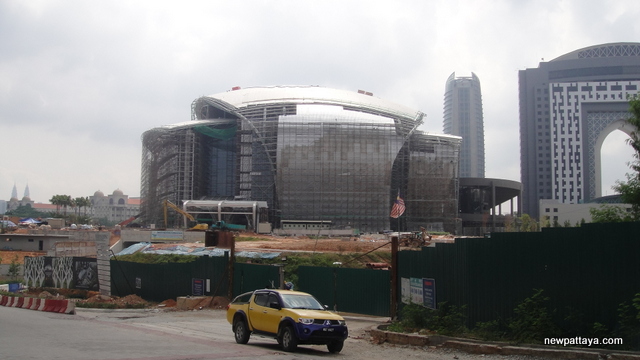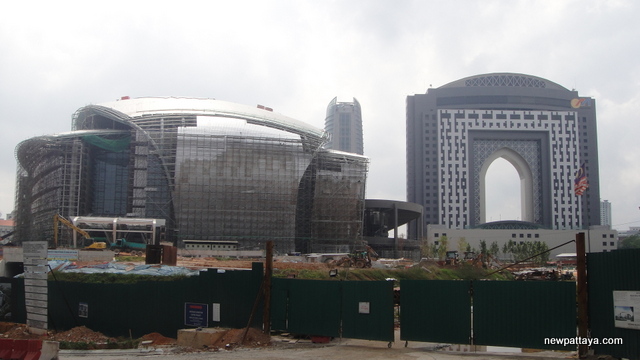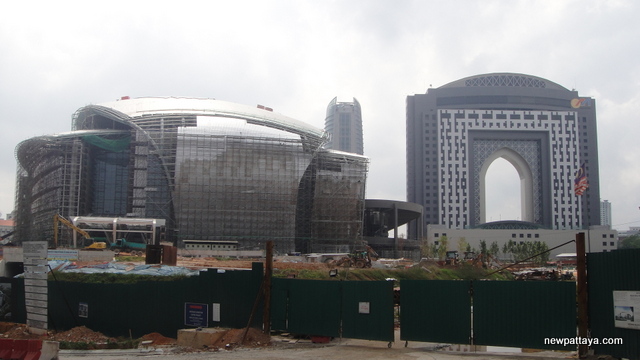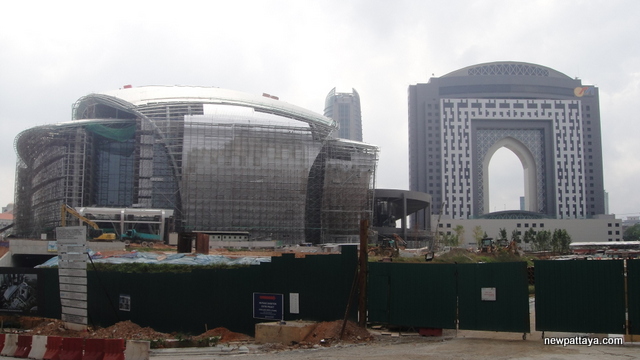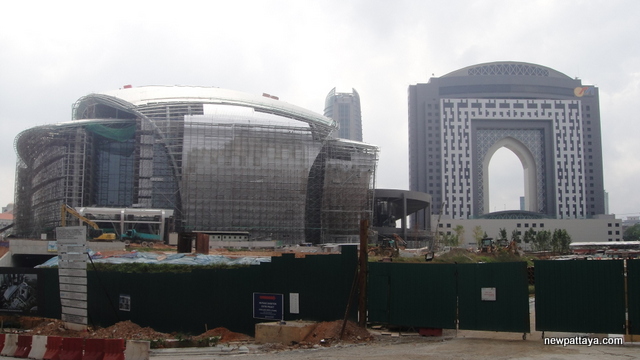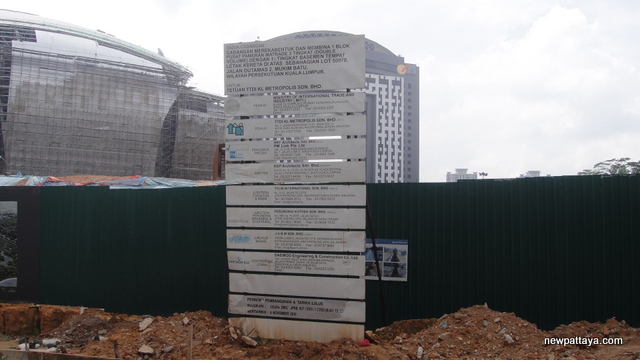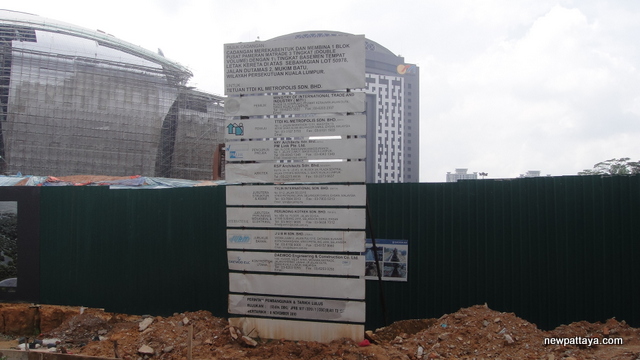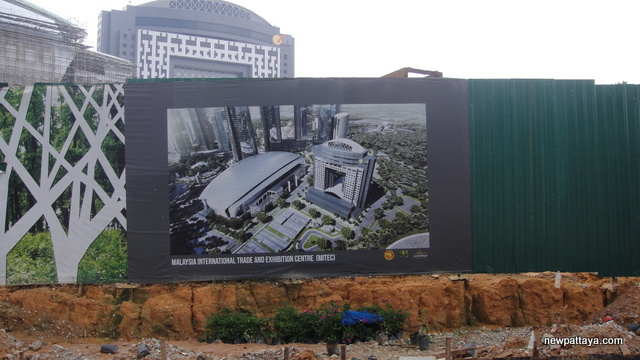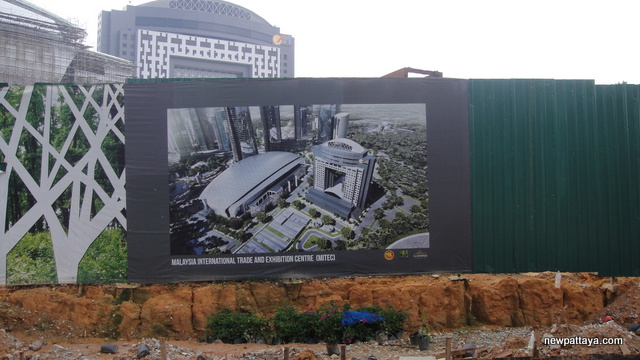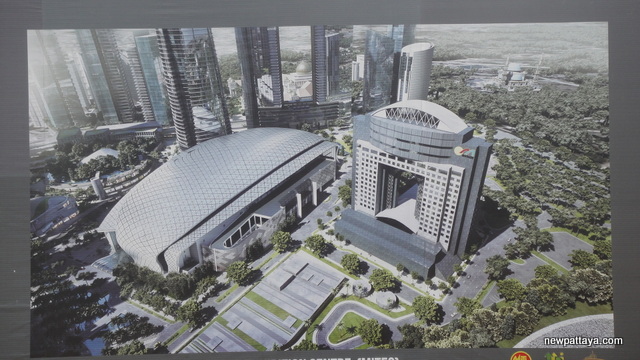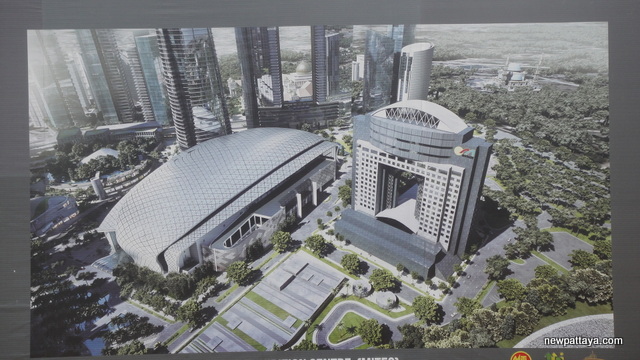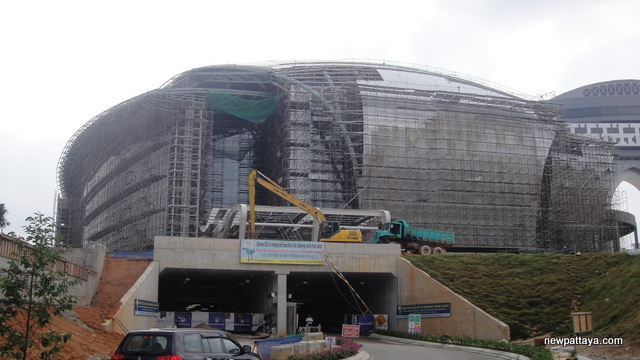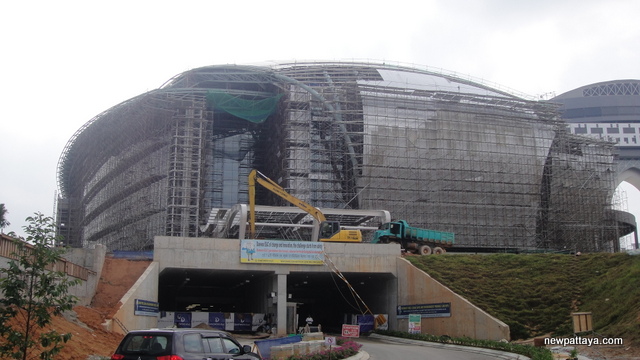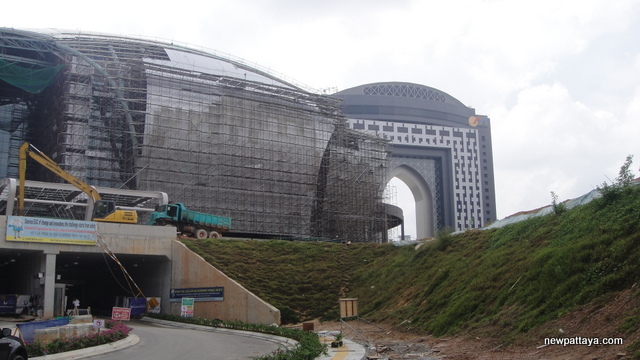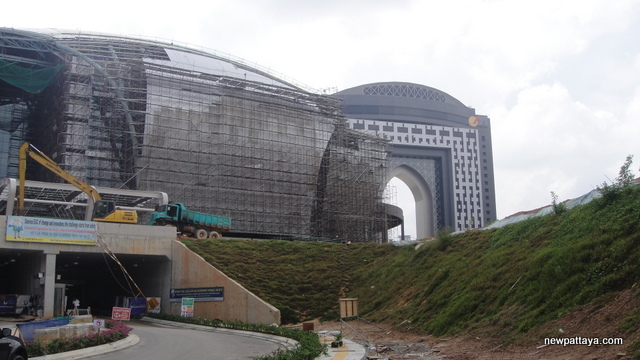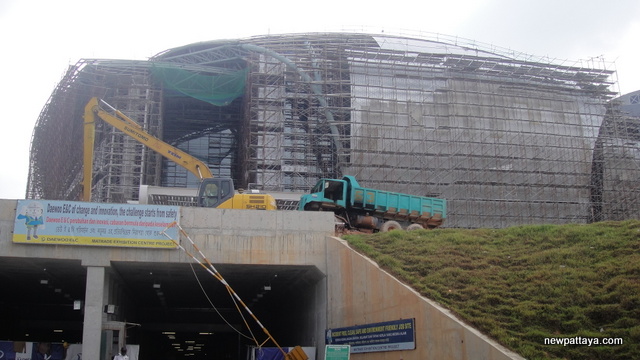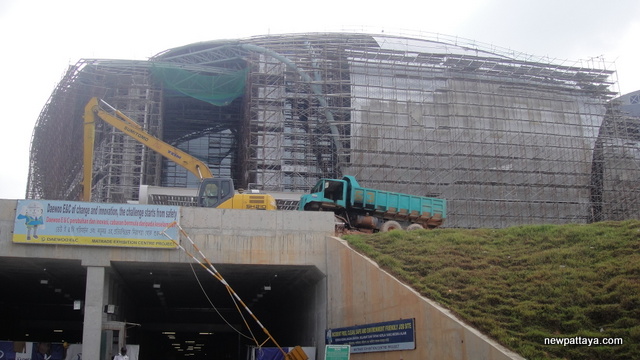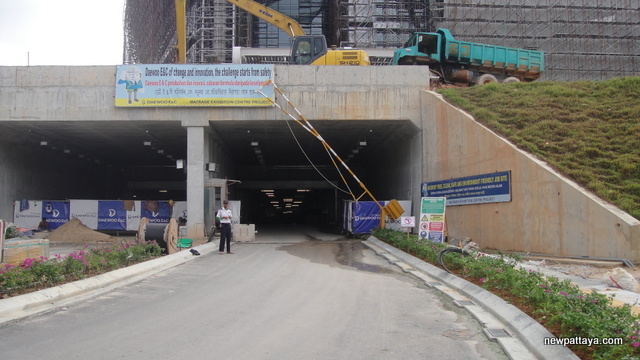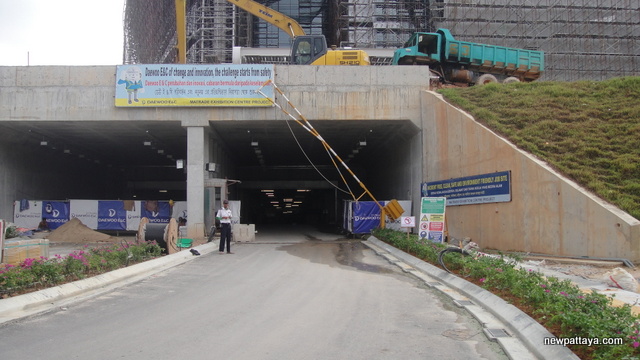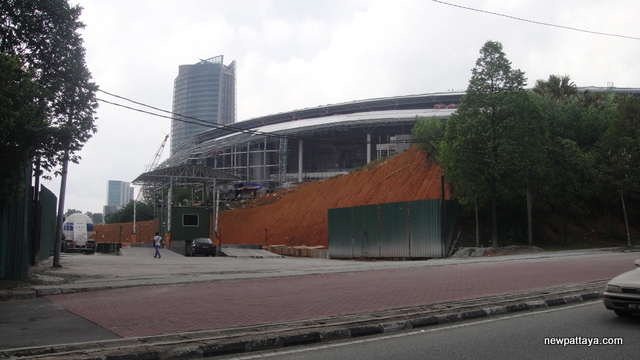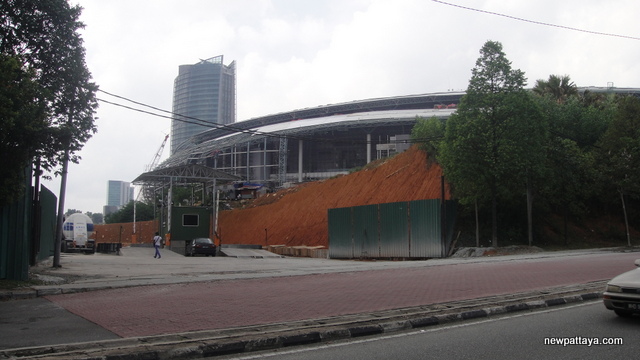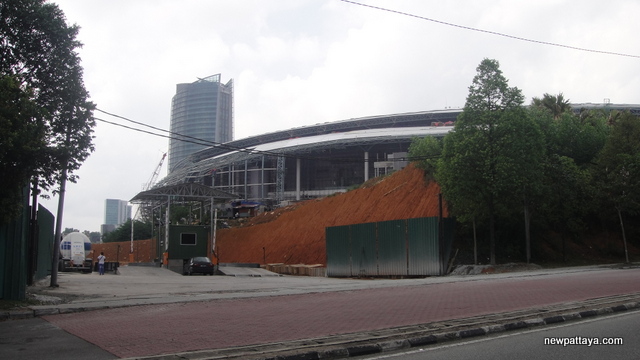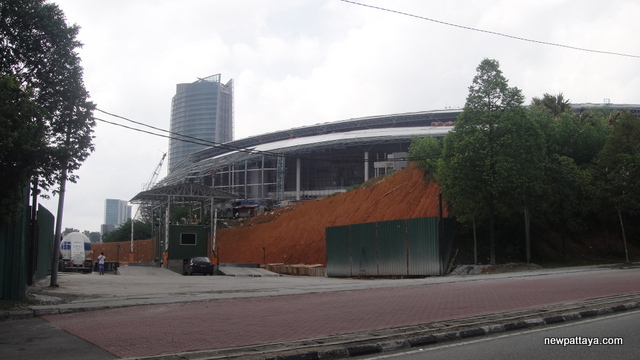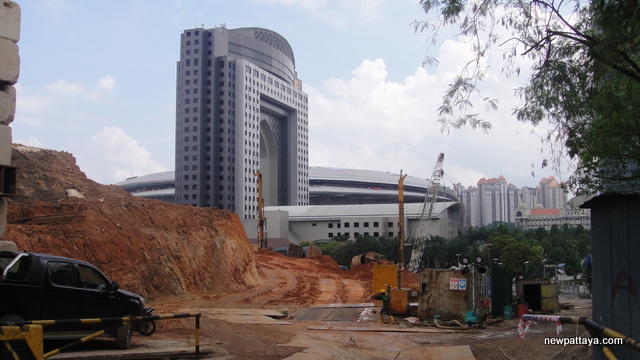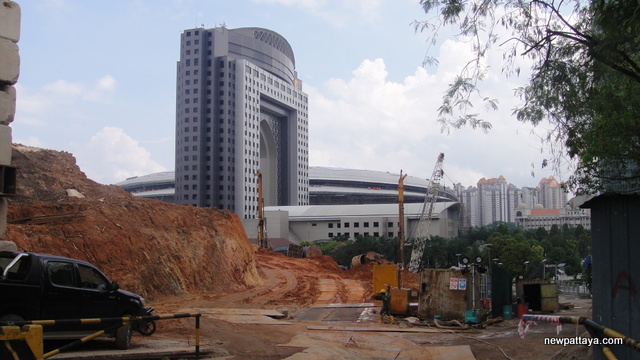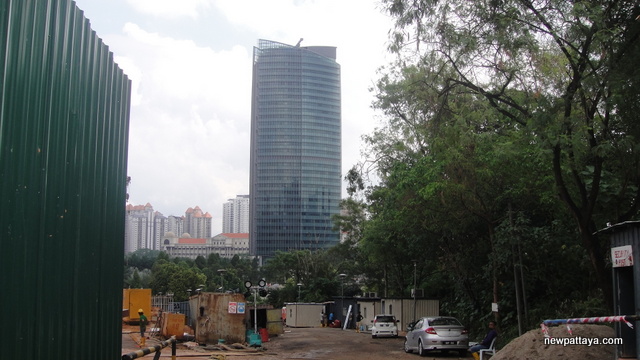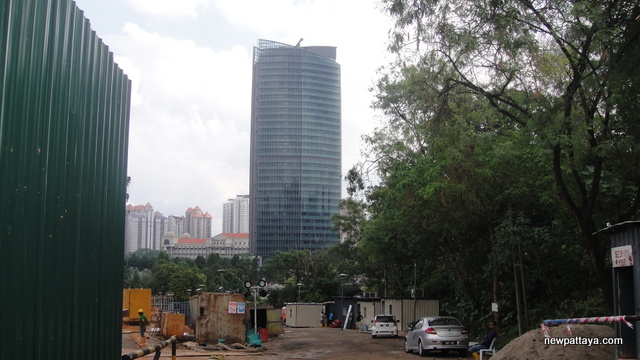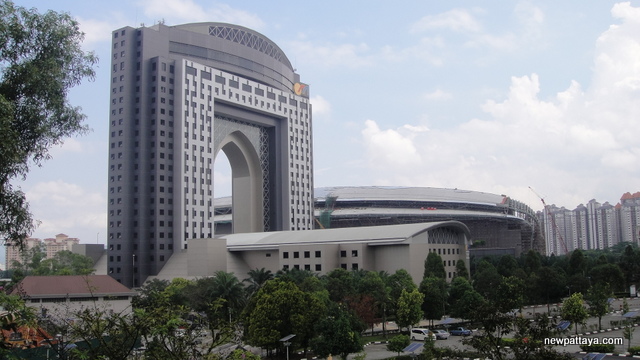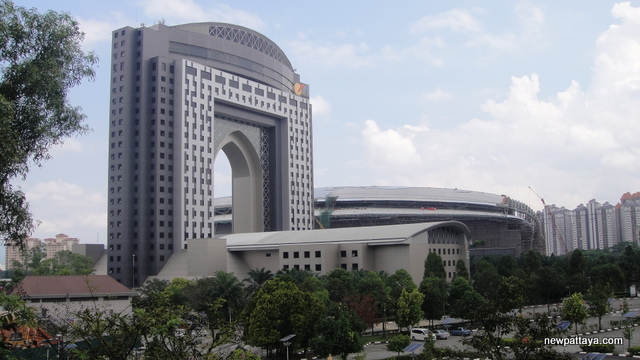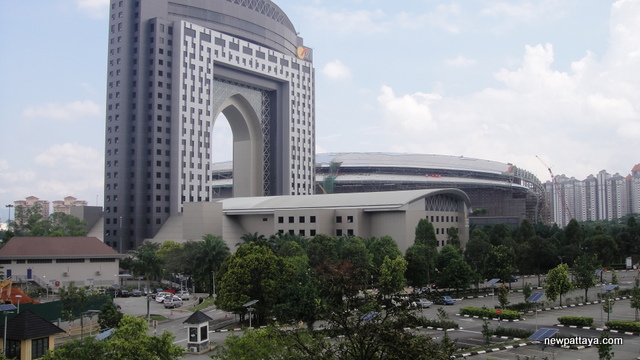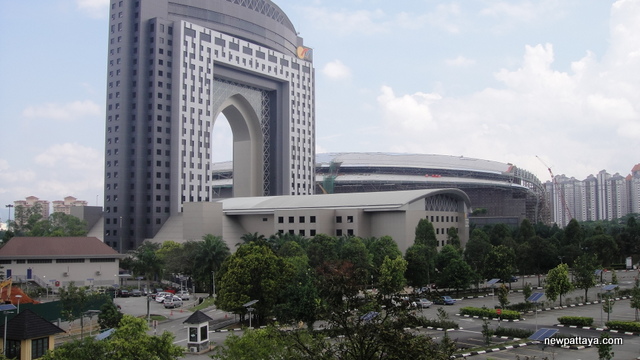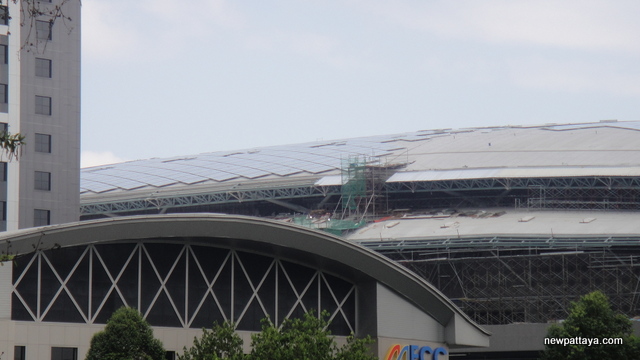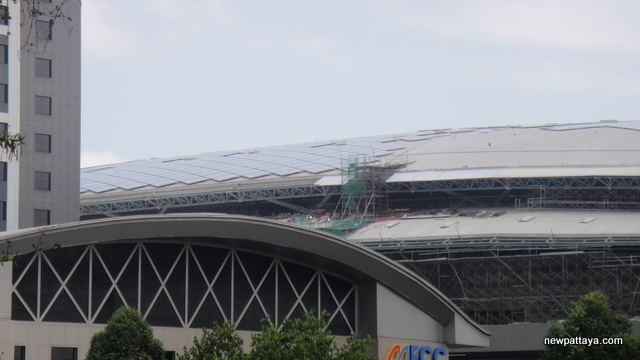 The Ministry of International Trade and Industry, MITI, is located at KL Metropolis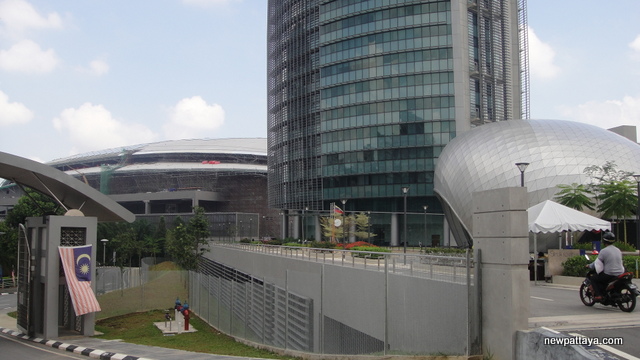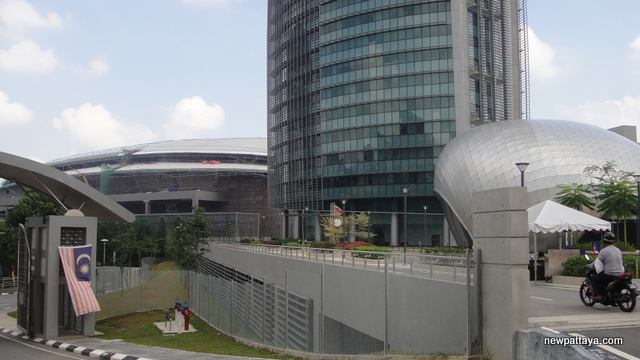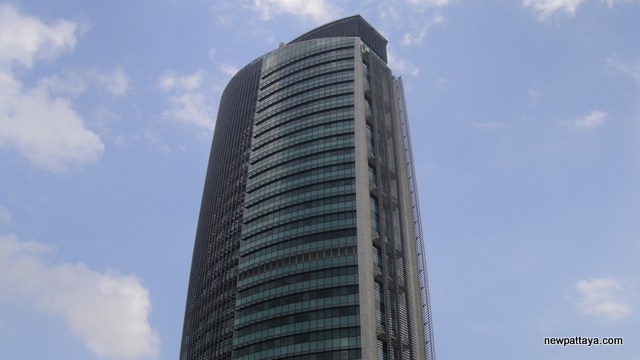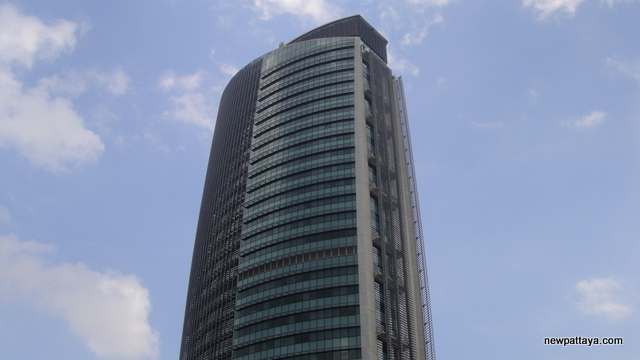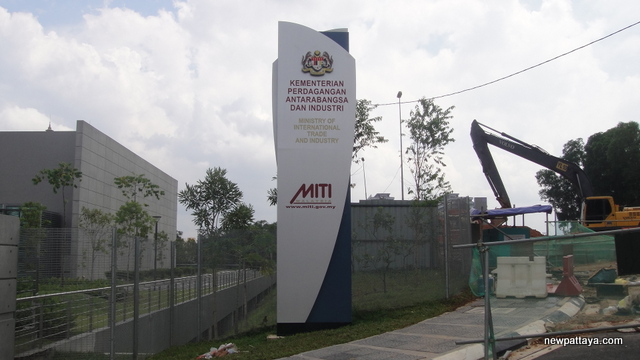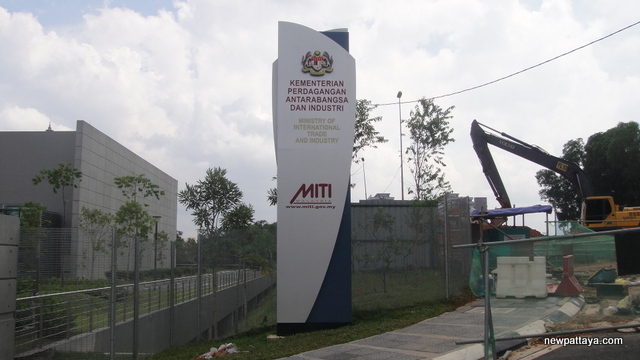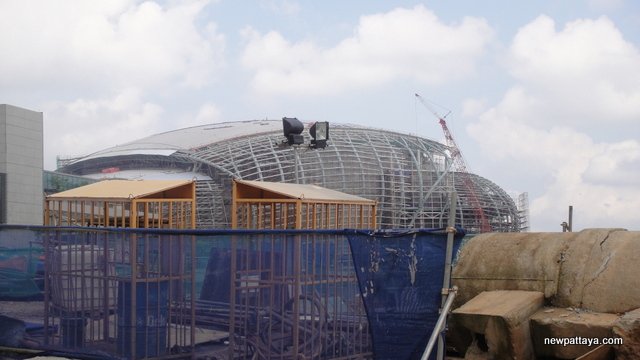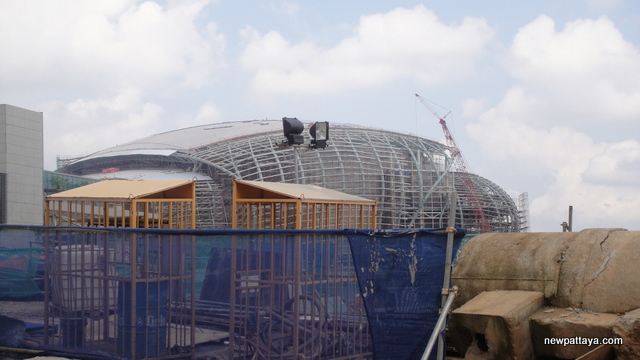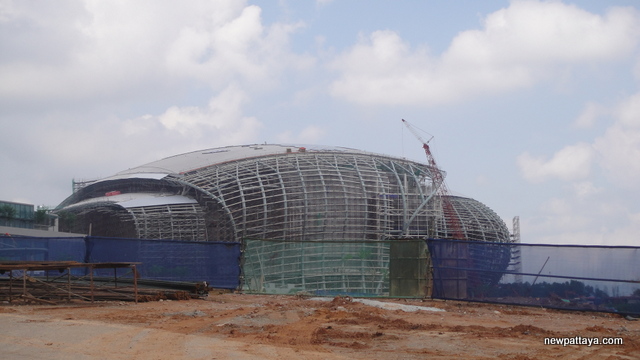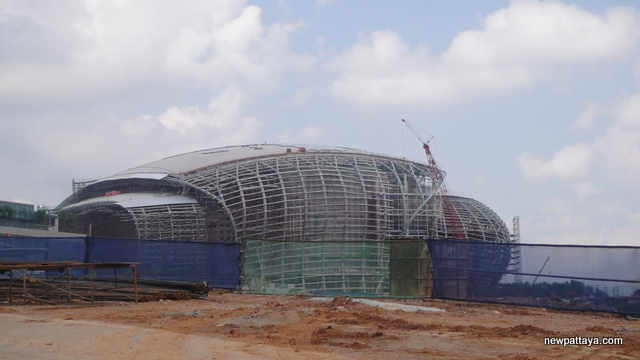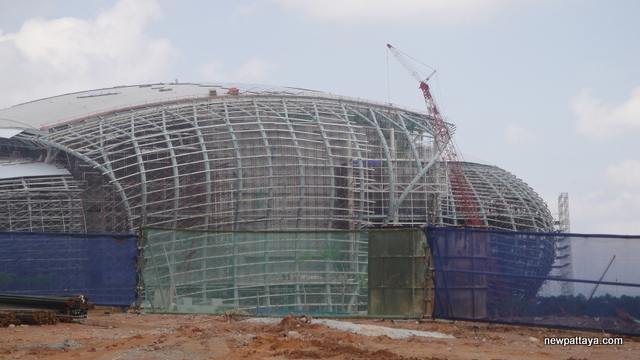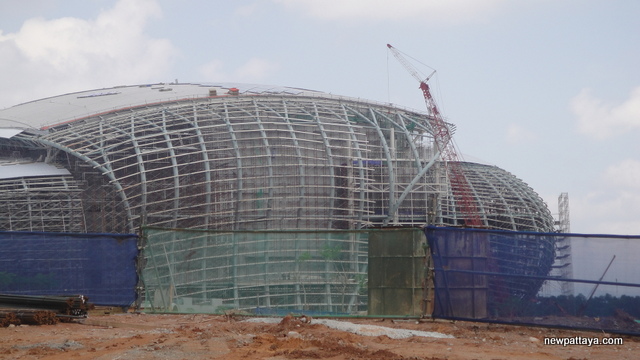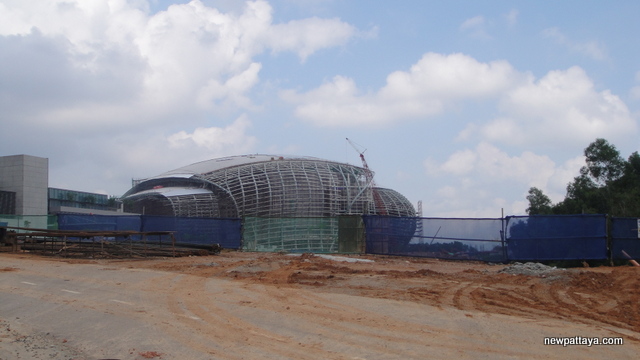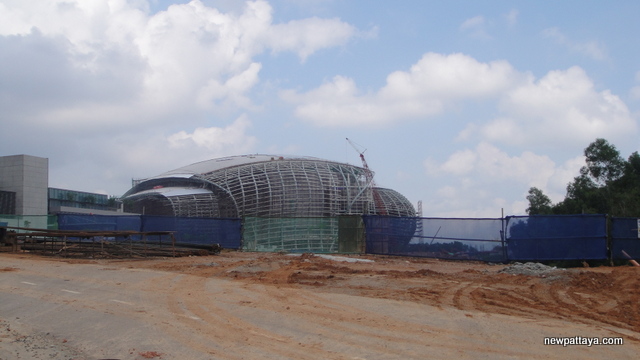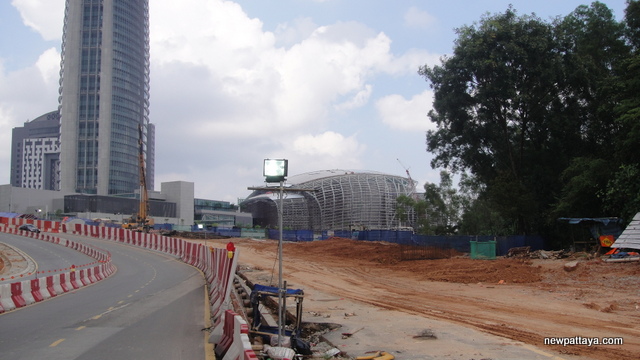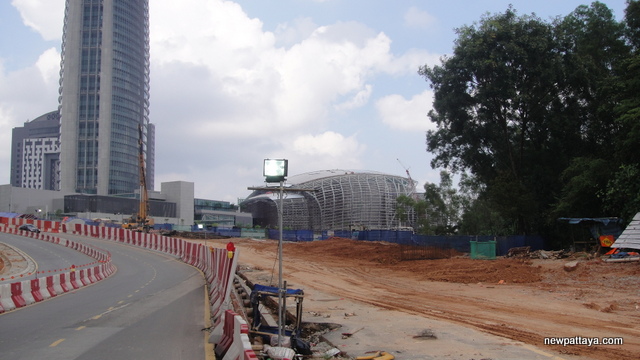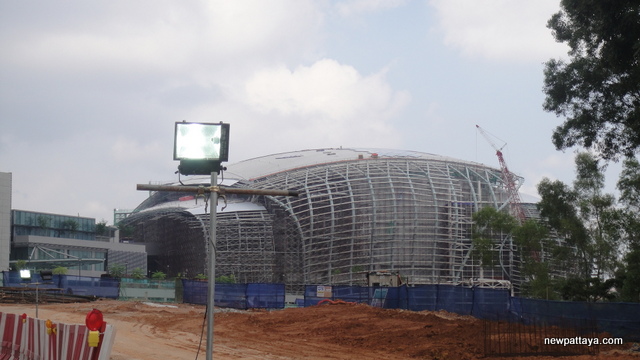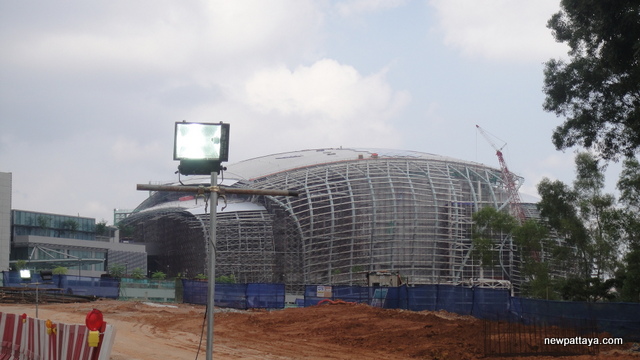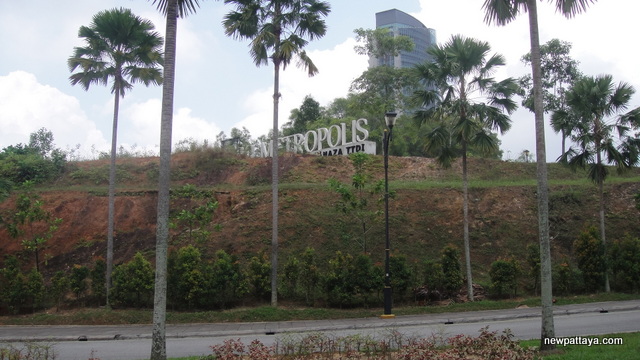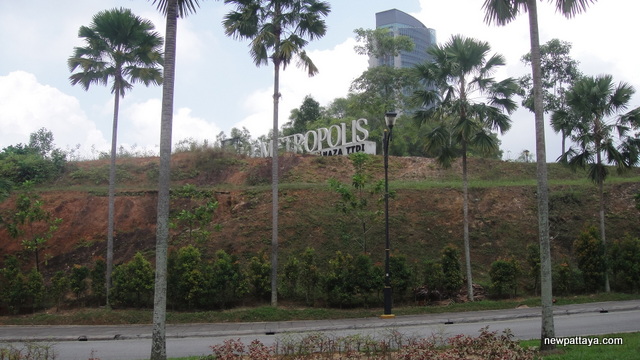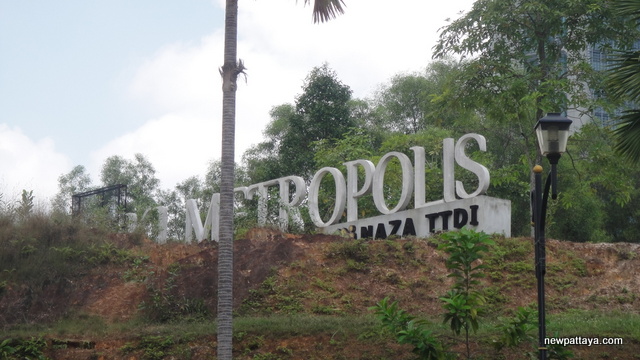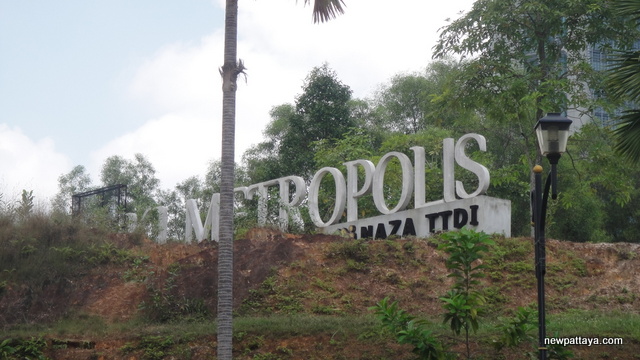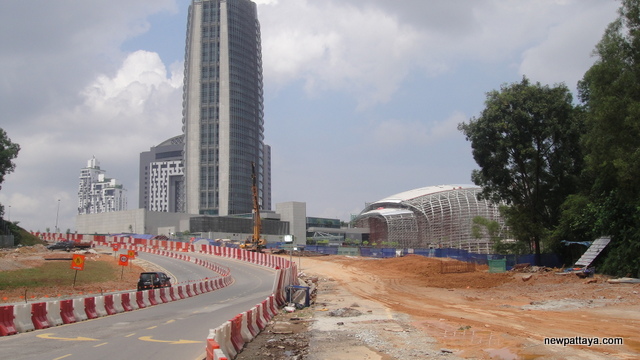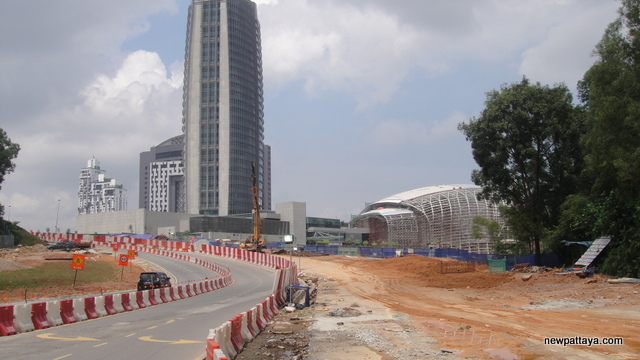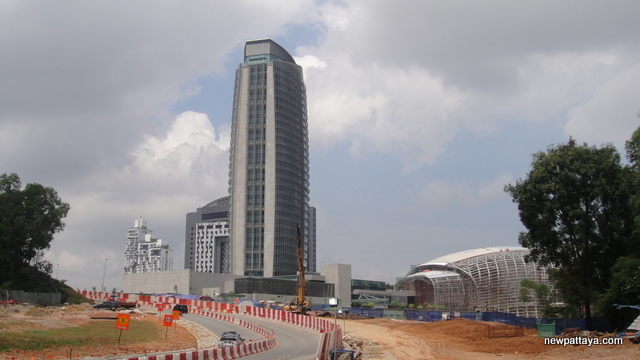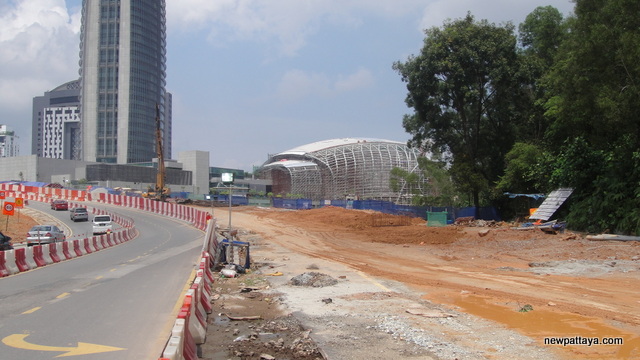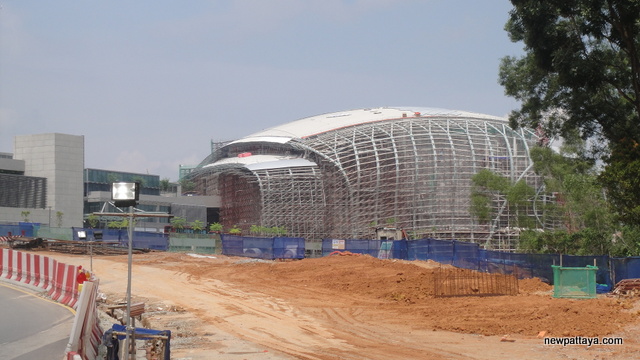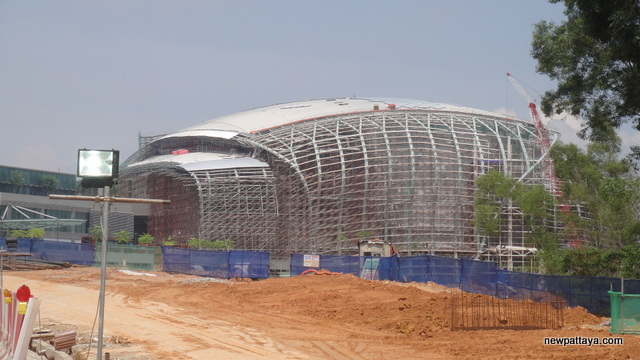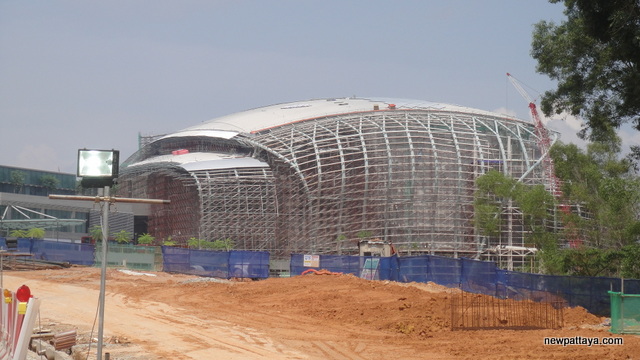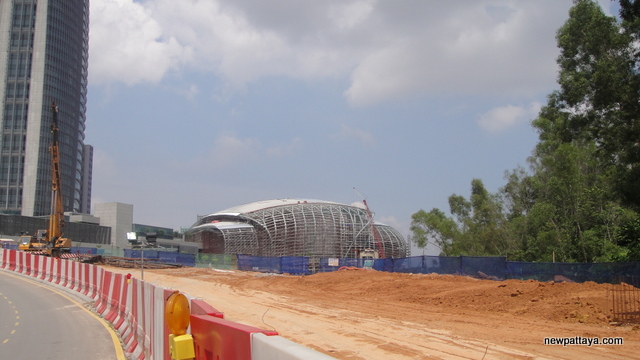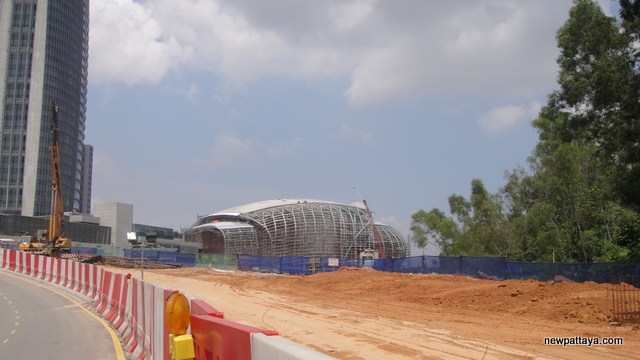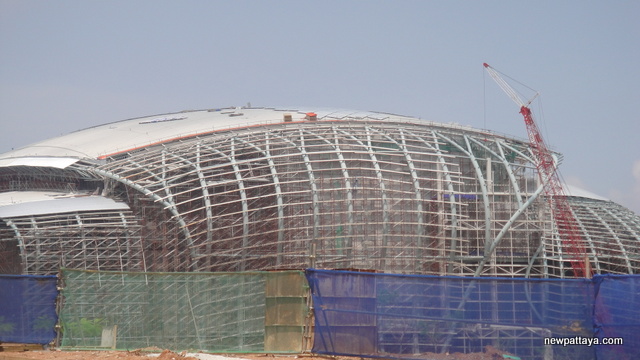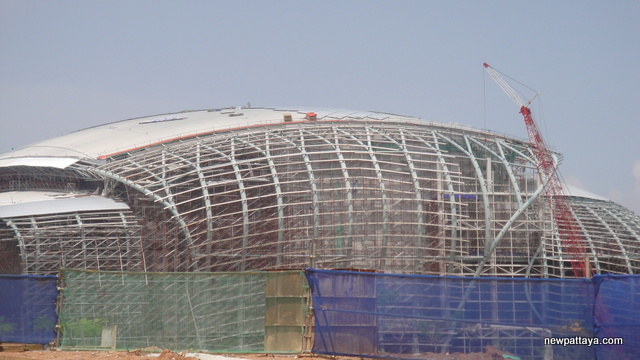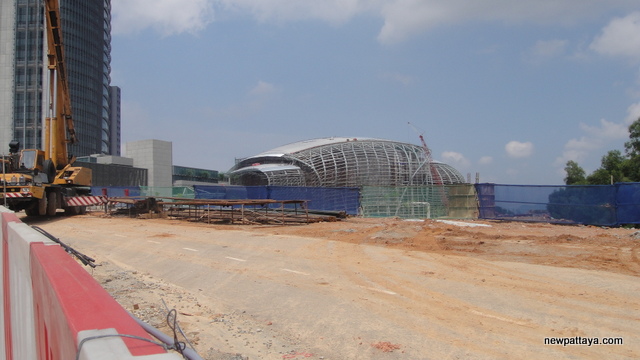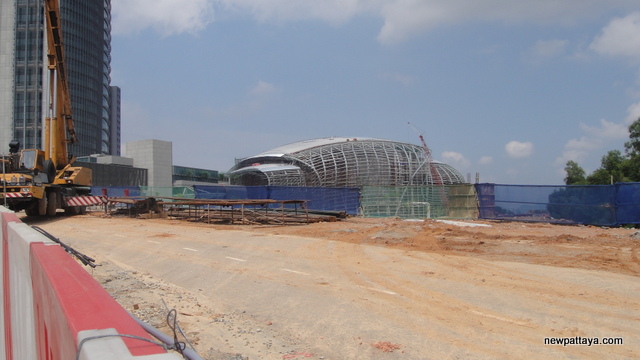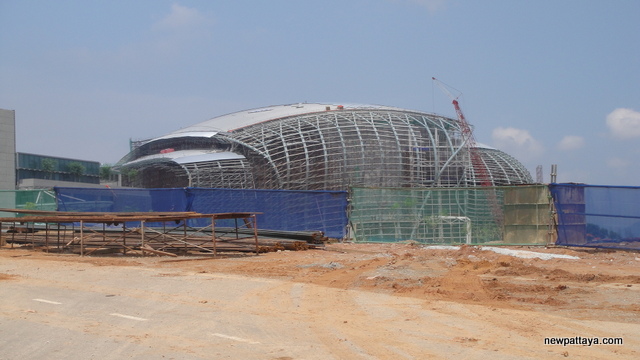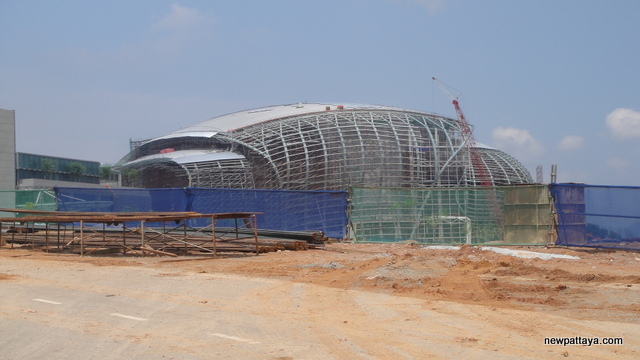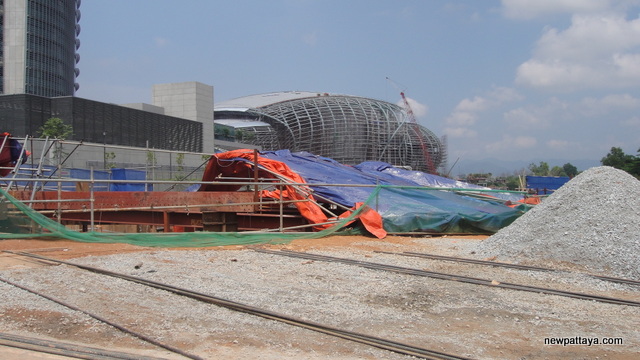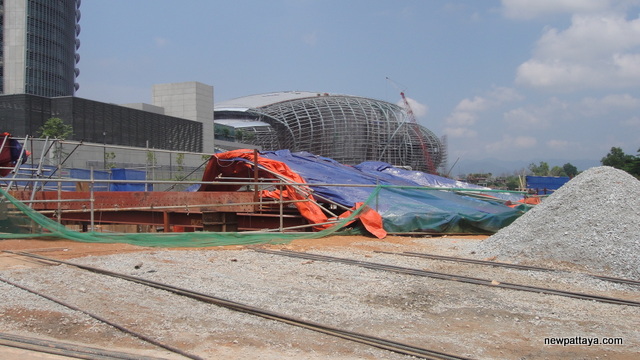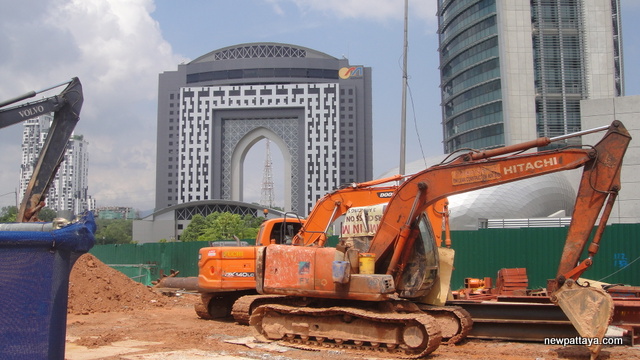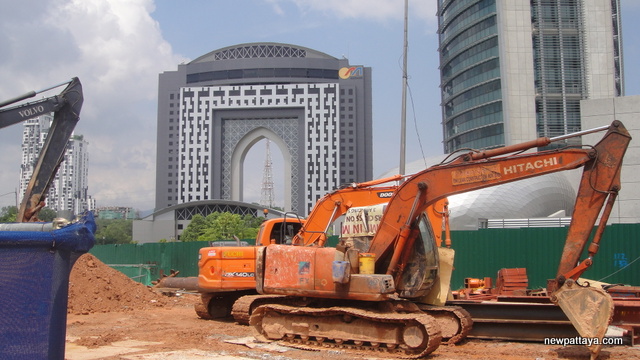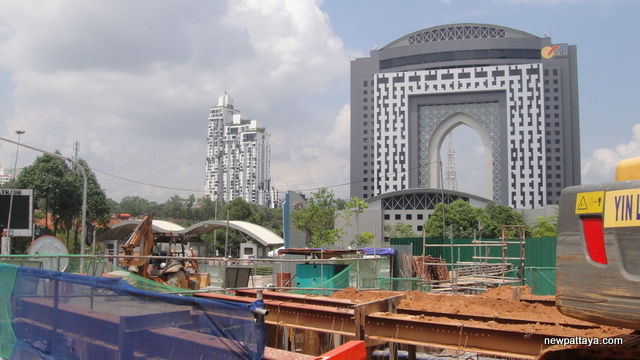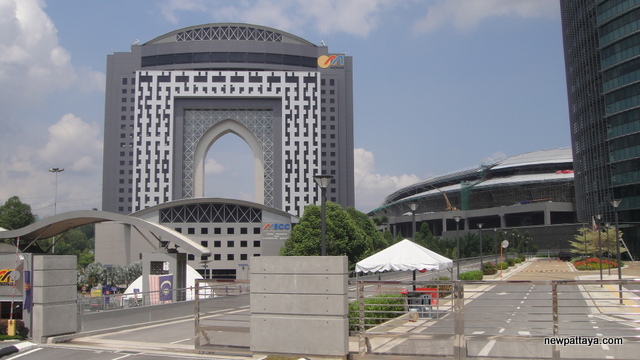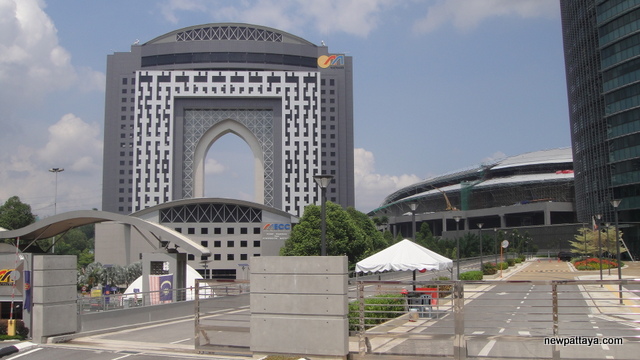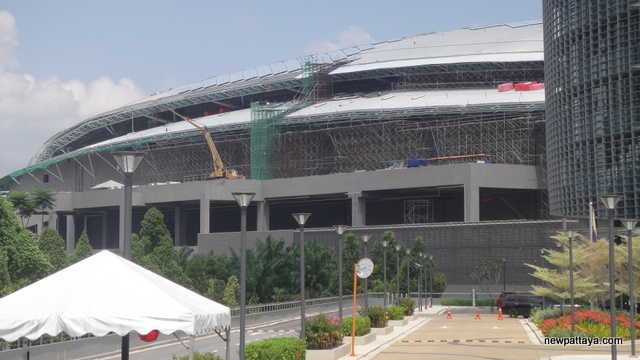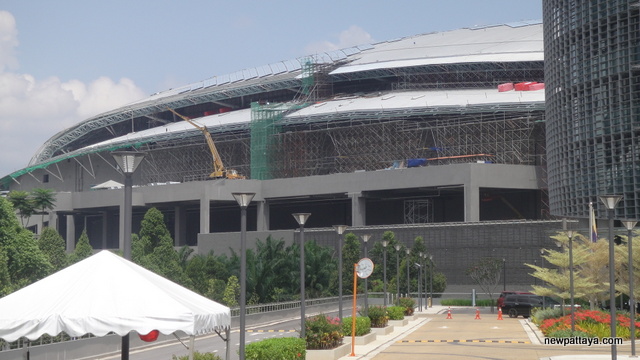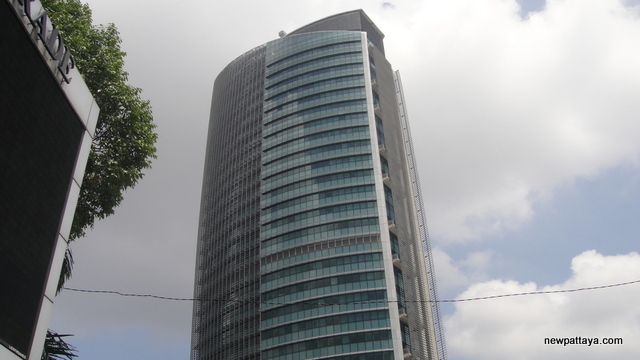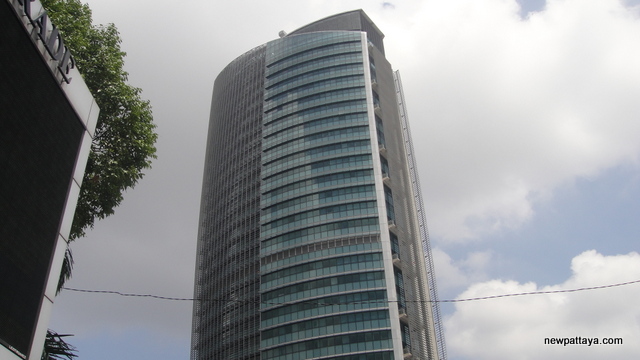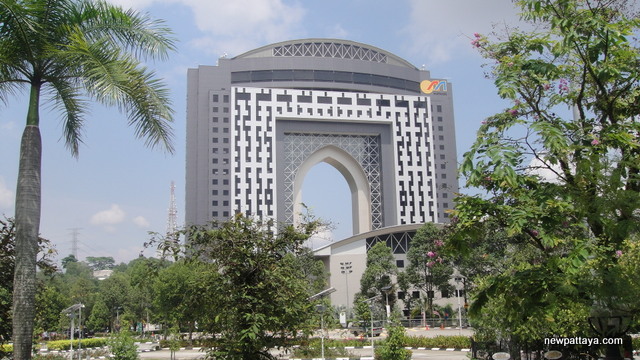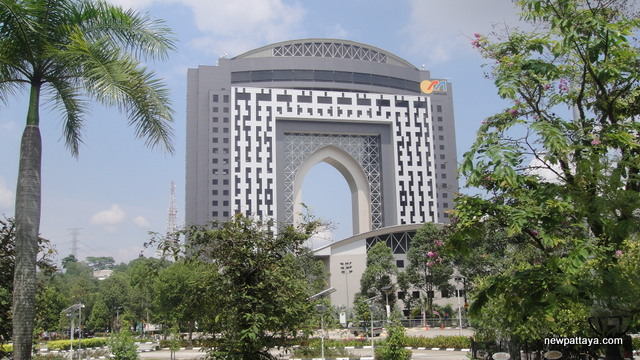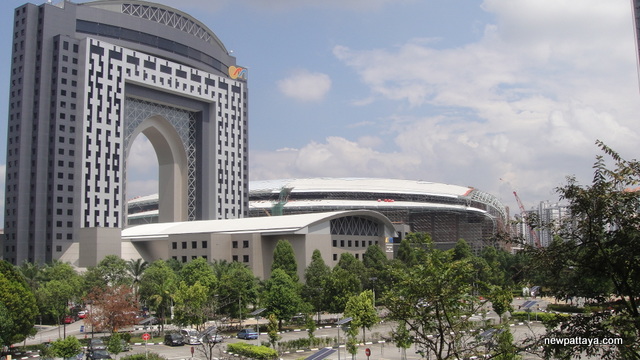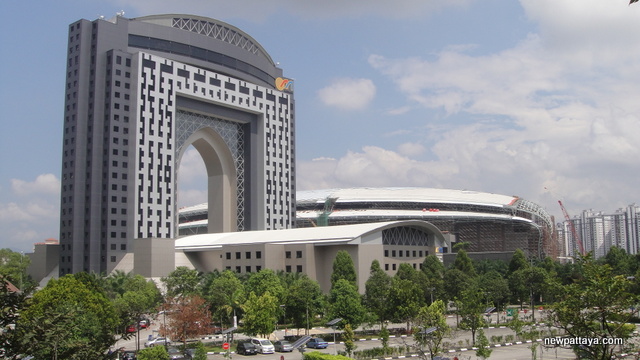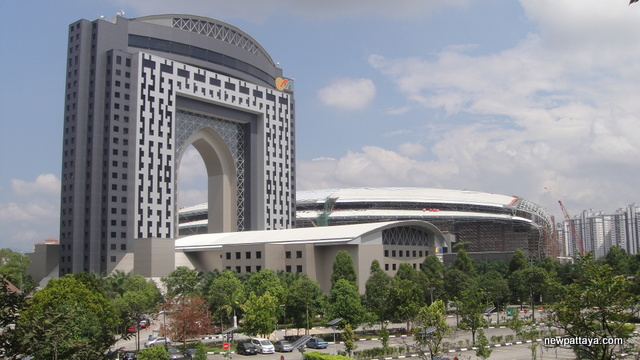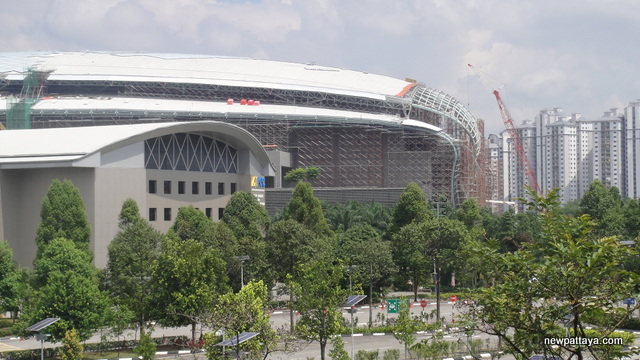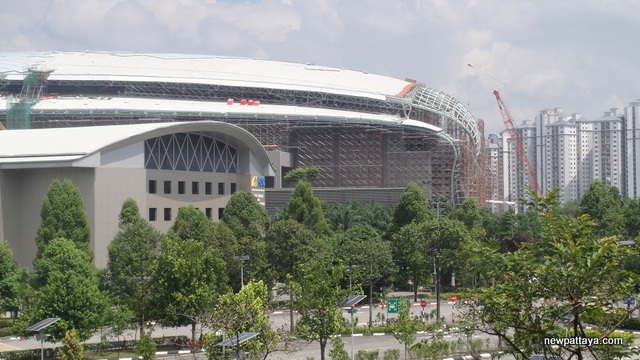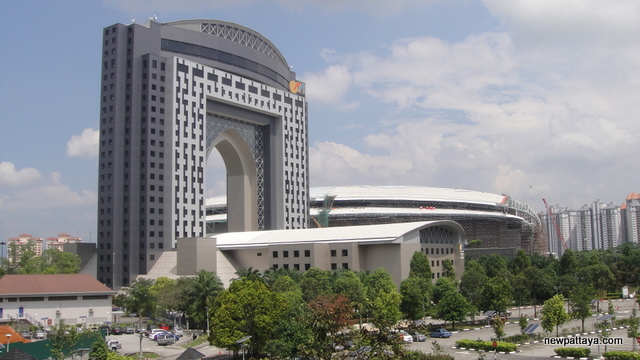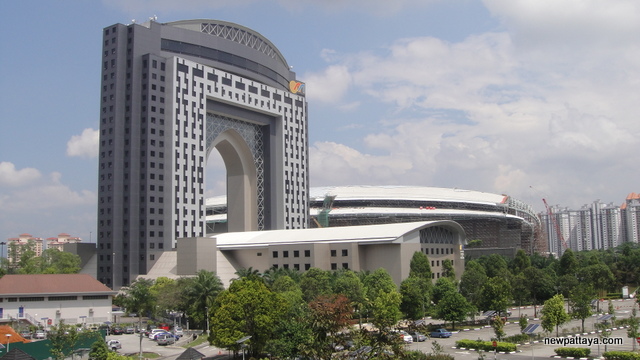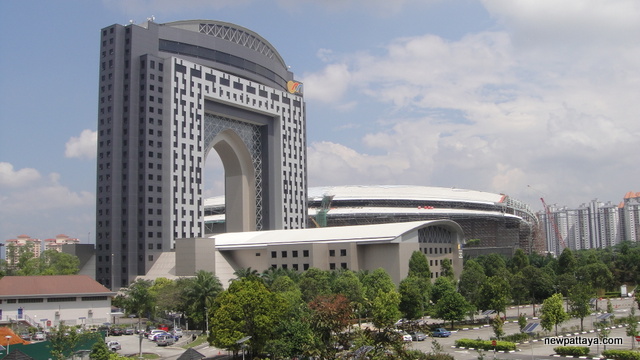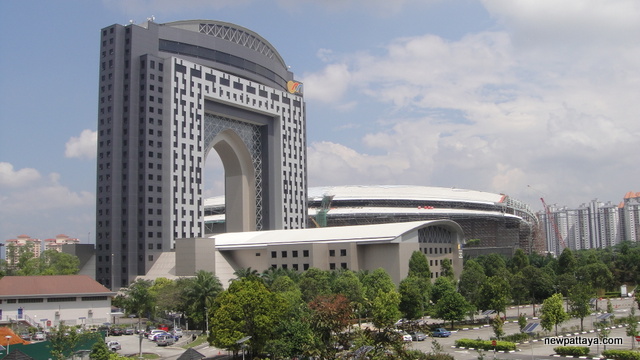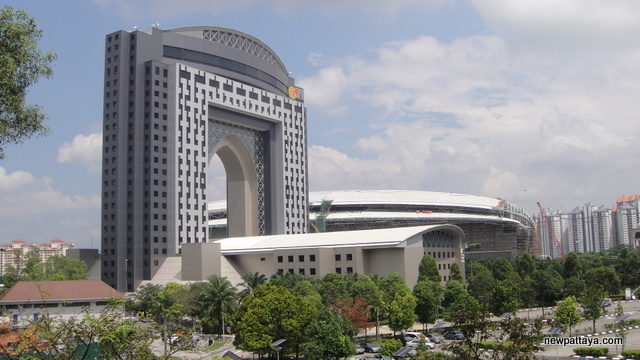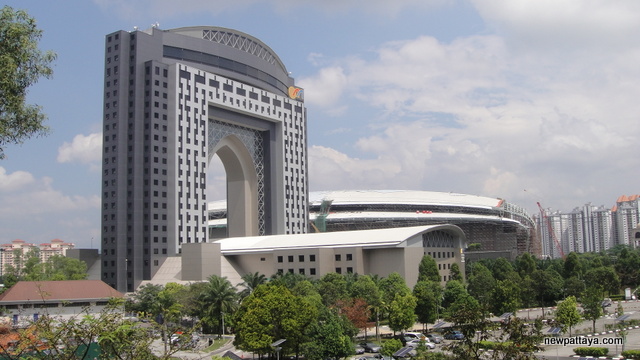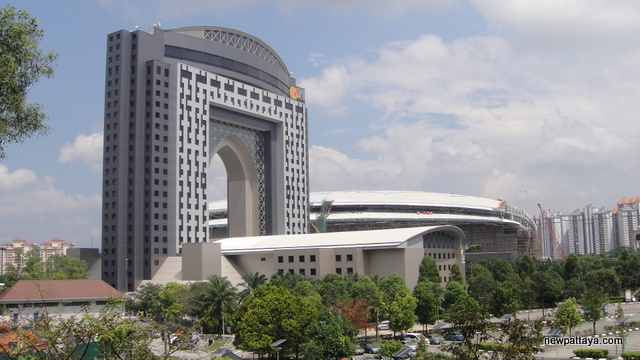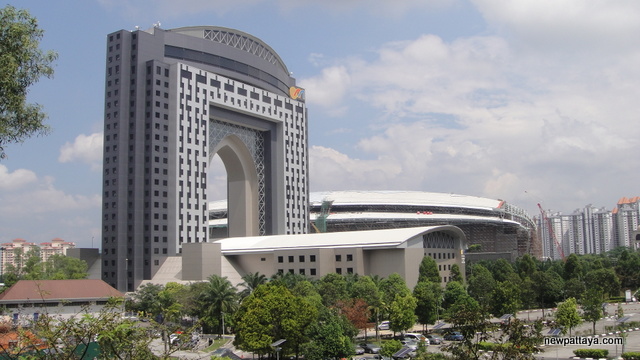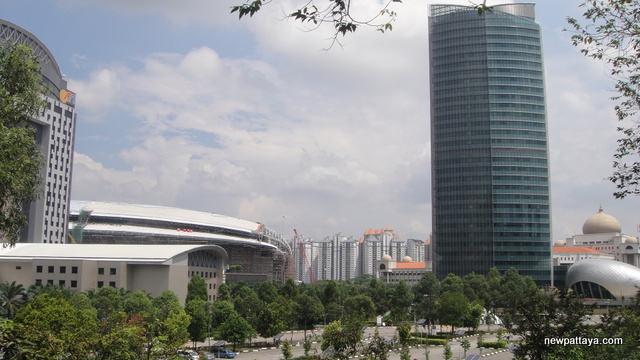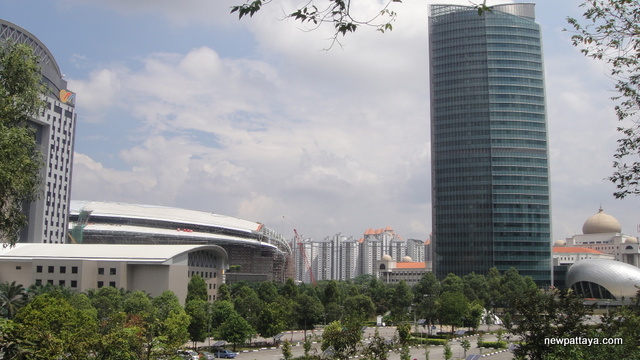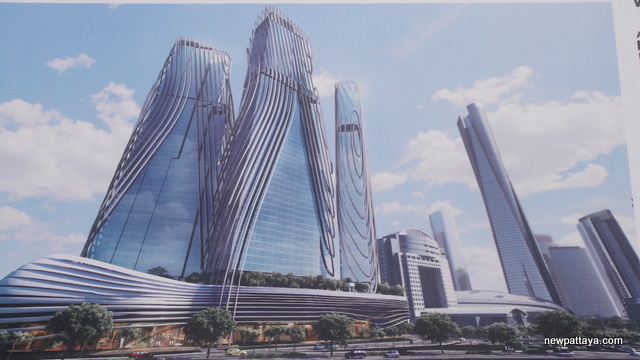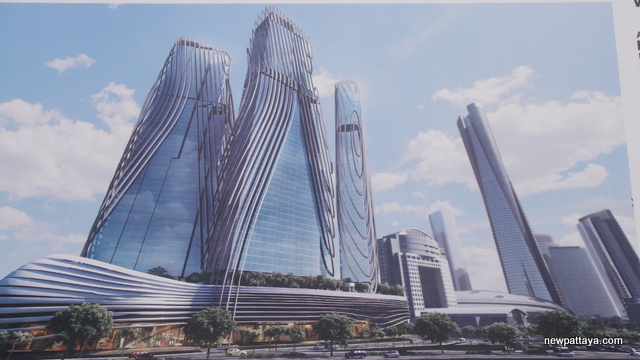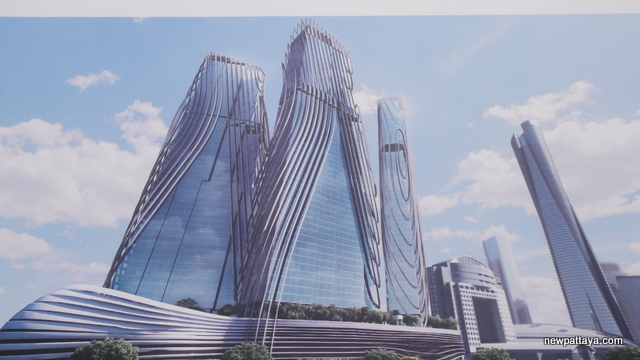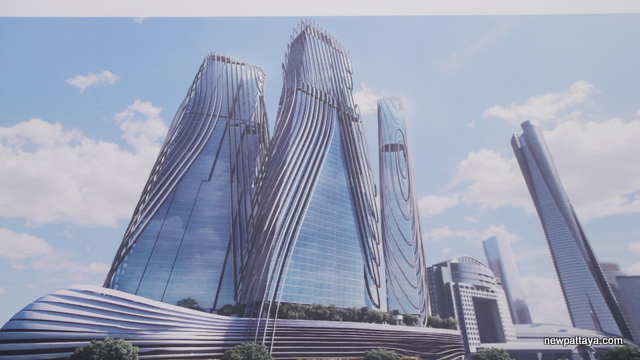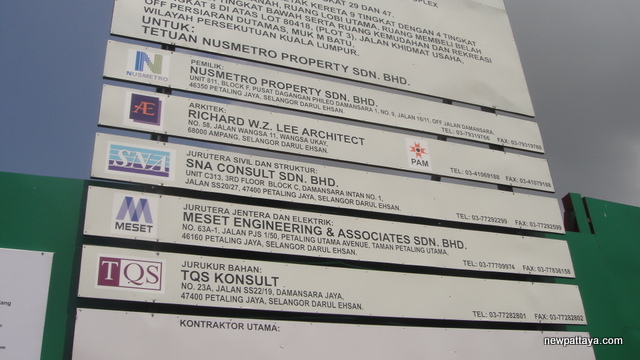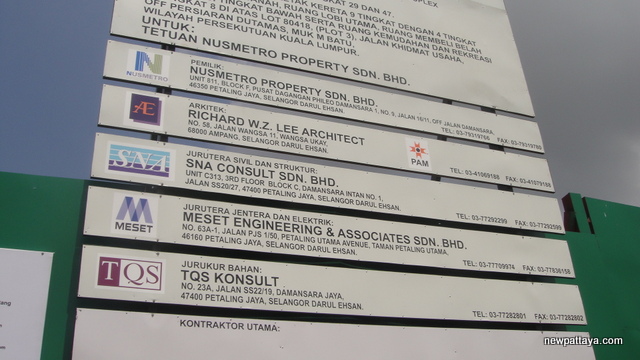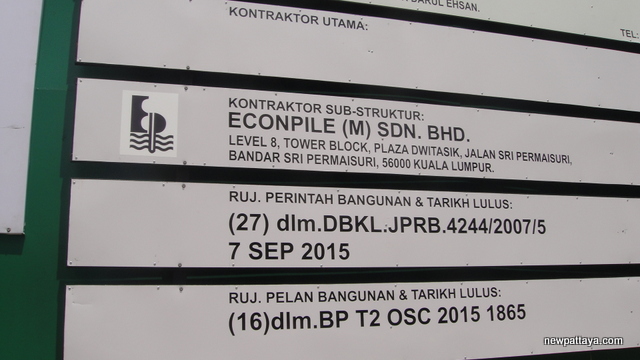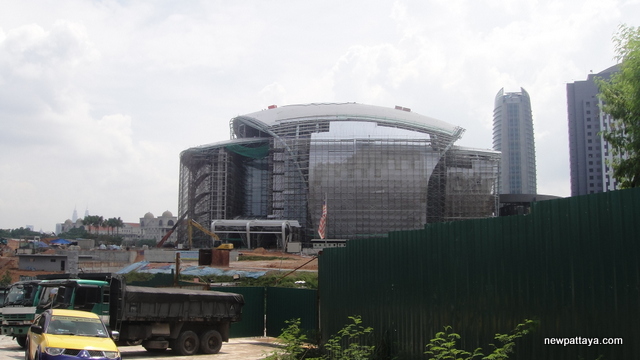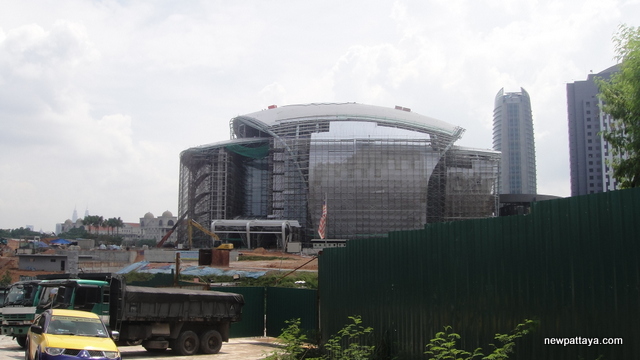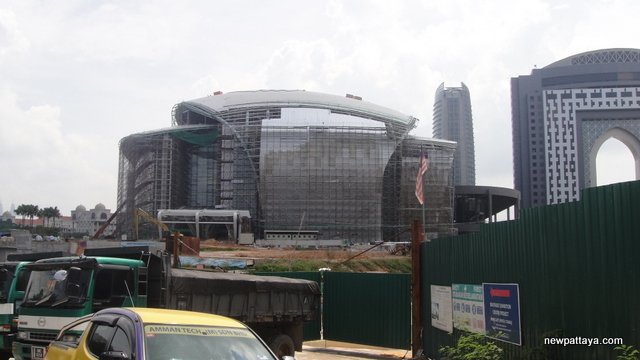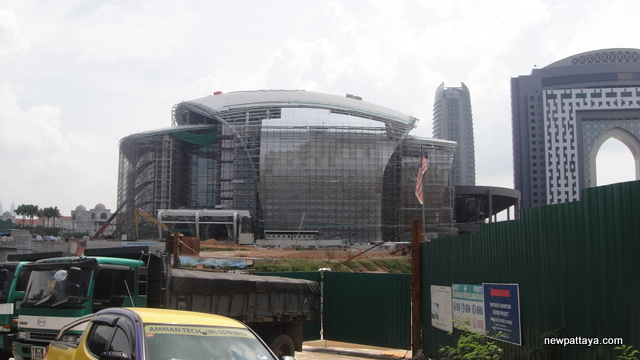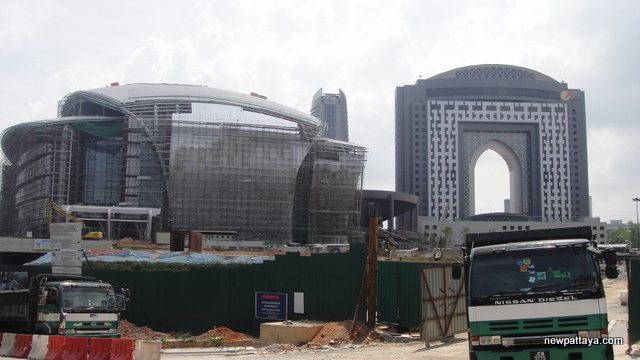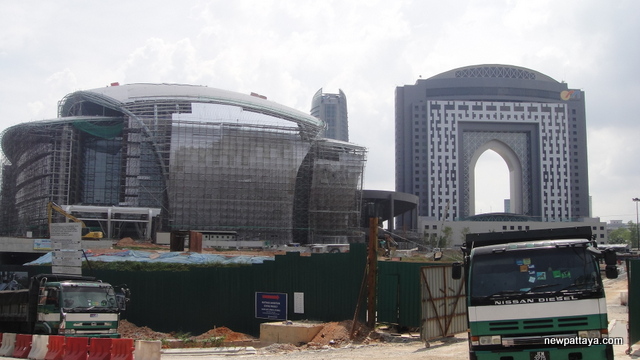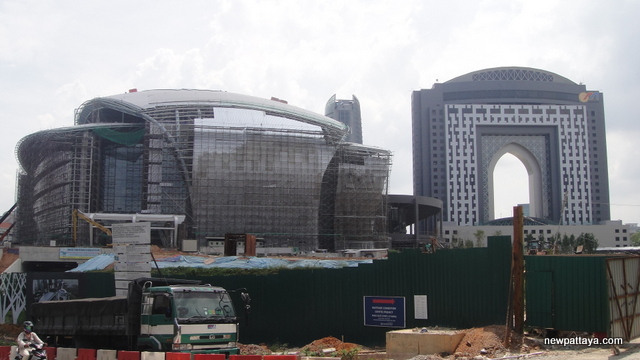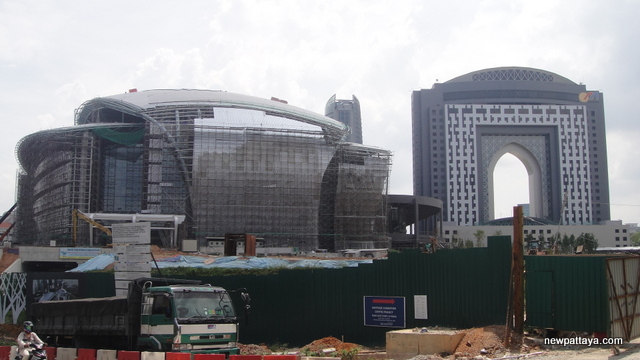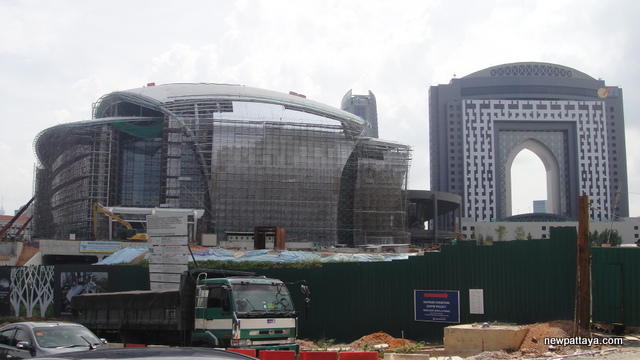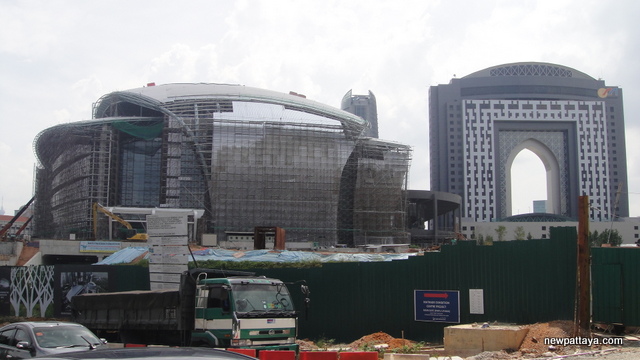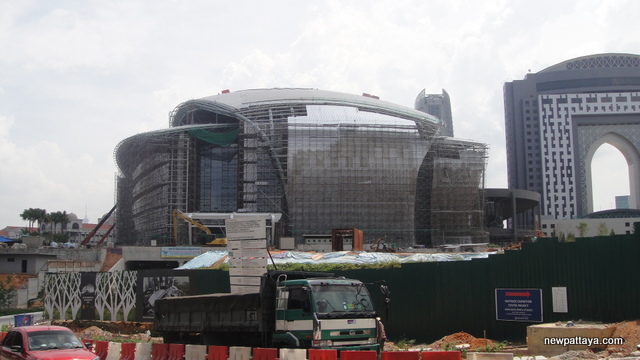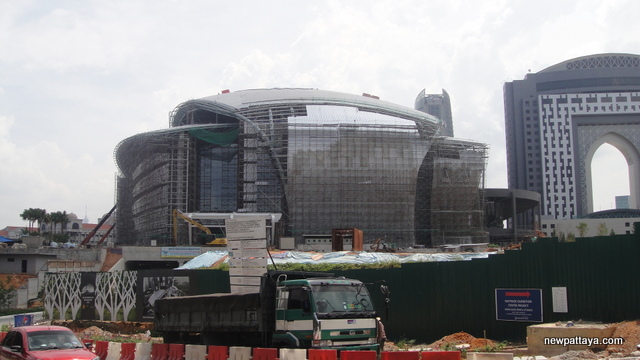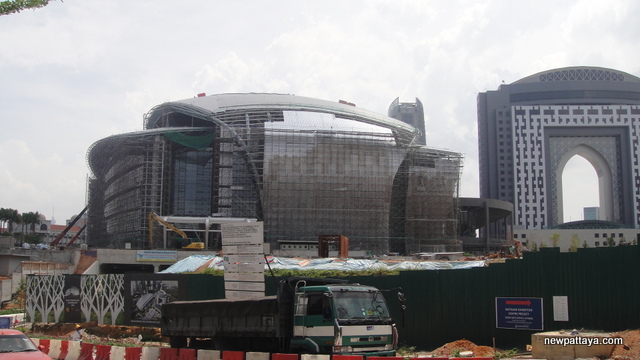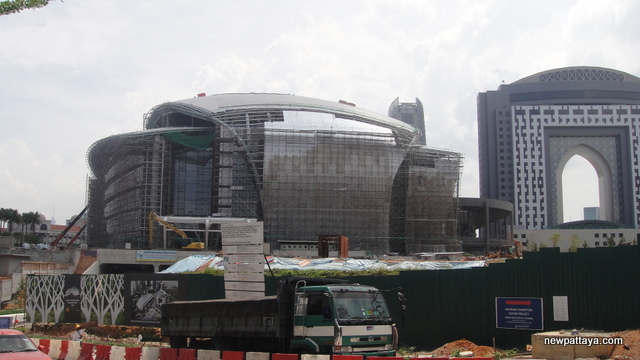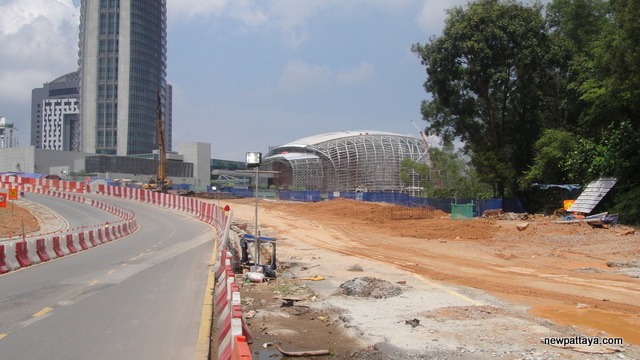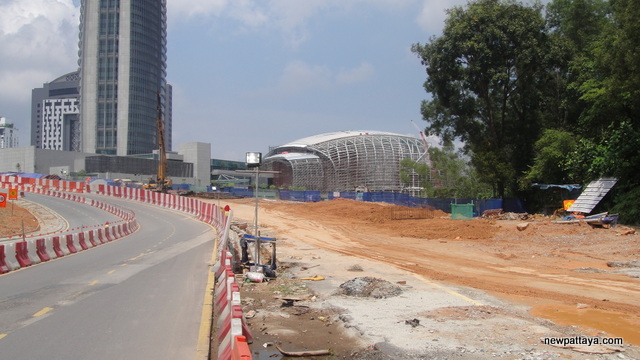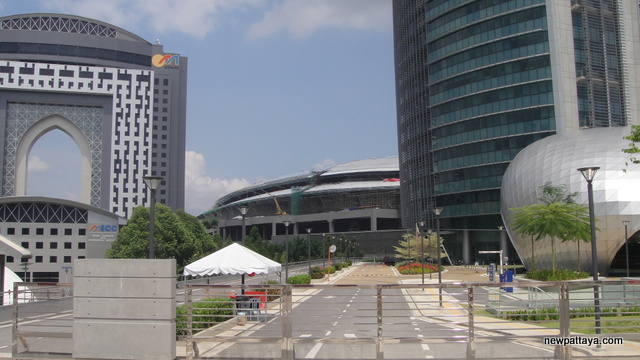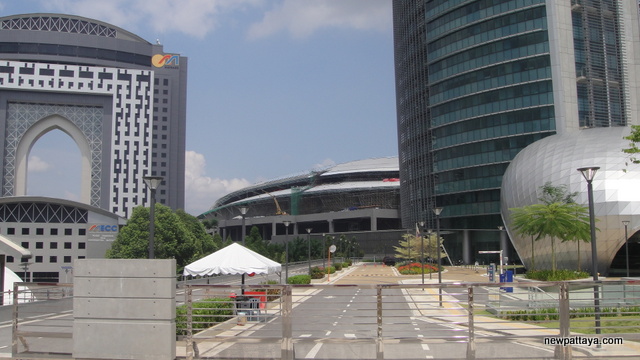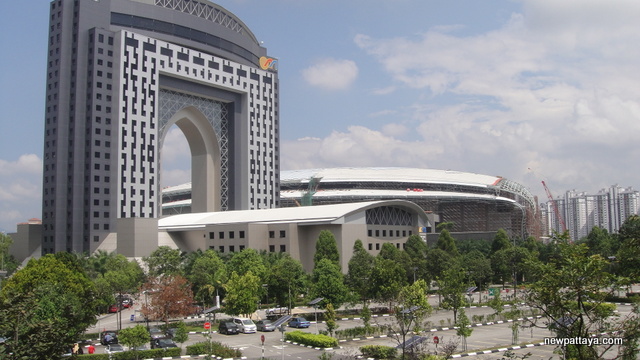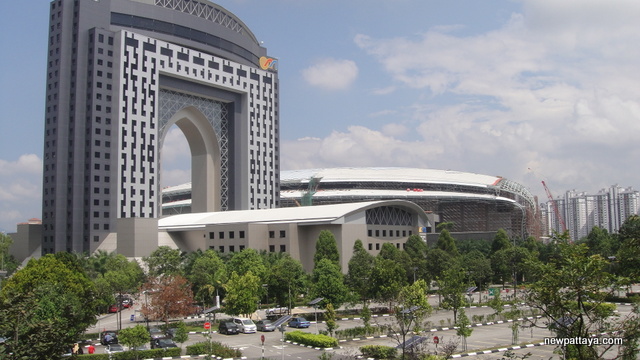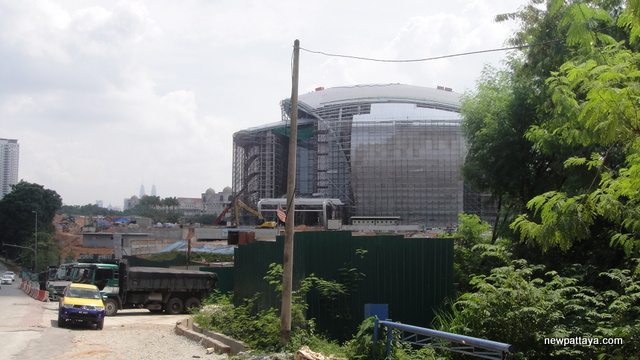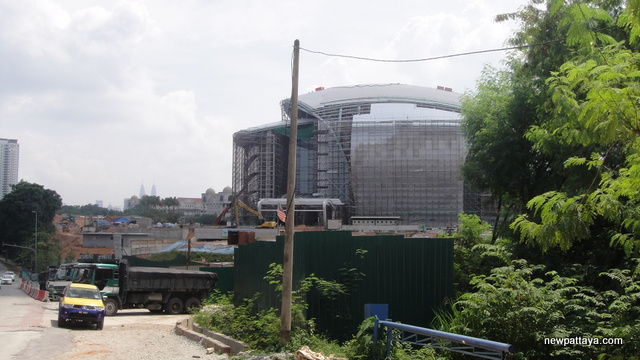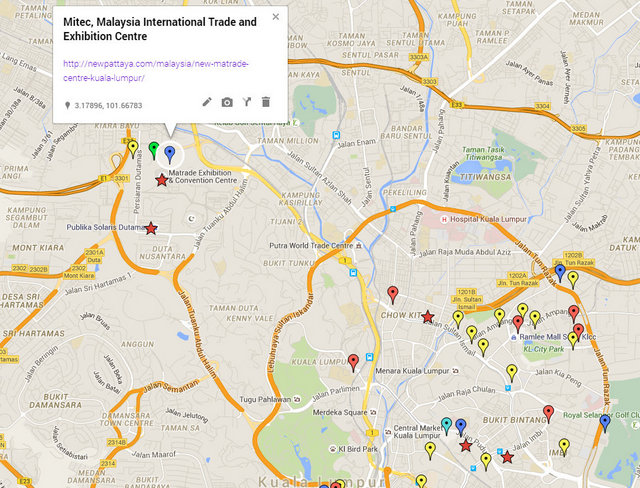 Want more information? Contact us on FACEBOOK