KL Metropolis was launched by Prime Minister Datuk Seri Najib Tun Razak in October 2011. KL Metropolis is a 75.5 acre mixed development comprising residential, commercial, retail, office towers, an exhibition and convention centre, as well as arts and culture facilities.
KL Metropolis, located next to the existing Matrade building, will be the city's new international trade and exhibition district that will house the new Matrade exhibition centre, hotels, office and residential towers, and a shopping mall. The project will be developed in several phases. Phase 1 will comprise the exhibition centre, two residential towers, two hotels, two office towers and a retail centre.
• KL Metropolis is on our FACEBOOK
Naza TTDI, the property development arm of the Naza Group, is constructing the new Matrade Exhibition and Convention Centre, to be known as the Malaysia International Trade and Exhibition Centre (Mitec).
• Related article: New Matrade Centre Kuala Lumpur
Kuala Lumpur has two existing convention centres, the Matrade Export Exhibition Centre and Putrajaya International Convention Centre.
KL Metropolis master plan is designed by SOM, Skidmore, Owings & Merrill LLP. SOM is one of the largest and most influential architecture, interior design, engineering, and urban planning firms in the world. Founded in 1936, they have completed more than 10,000 projects across 50-plus countries. They are renowned for their iconic buildings and our steadfast commitment to design excellence, innovation, and sustainability.
Naza TTDI is the developer of the famous Platinum Park in KLCC, a development with office towers and service apartment towers. Naza Group is involved in cars, property development, Food and Beverage, and telecommunications.
Who's who:
– Naza TTDI chairman: SM Nasarudin SM Nasimuddin
– Joint group executive chairman of the Naza Group: SM Nasarudin SM Nasimuddin
– Executive deputy chairman and group managing director of Naza TTDI: SM Faliq SM Nasimuddin
Naza Group is one of Malaysia's largest privately held companies. The Naza Group of Companies began operations in 1975 as a motor trading company by the late Tan Sri SM Nasimuddin SM Amin. Nasimuddin SM Amin died at the youthful age of 53. The Naza empire was built by importing second hand cars that were refurbished and resold at attractive prices. Later the business expanded when the company started importing luxury European vehicles and motorcycles.
Additional related online material:
• SOM's official WEBSITE
• SOM's official FACEBOOK
• KL Metropolis official WEBSITE
• Naza TTDI is on FACEBOOK
• Naza TTDI's official WEBSITE
• Naza Group's official WEBSITE
November 2009: A privatisation agreement was signed between the government and Naza TTDI.
October 2012: Naza TTDI and Australia's Lend Lease ink deal for a RM4bil mixed-use development that will include a shopping centre, office, hotel and residences. Sadly, in the years that followed we did not heard more about this agreement. We have to assume this deal was either postponed or cancelled. Lend Lease is currently (2016) involved in the Tun Razak Exchange project. To attract investors for the TRX project, the government provided benefits like income tax exemption, furthermore this development will get its own large MRT station. This may have made things more difficult for the development of KL Metropolis. The government has the power to interfere in the market mechanisms by offering favorable benefits to investors.
The big question: Can Naza pull this one off?
29 January 2016: Hap Seng Consolidated Bhd and Naza TTDI Sdn Bhd will co-develop a 8.95-acre mixed development project in KL Metropolis with a gross development value of RM3.8bil. The joint-venture company, Golden Suncity Sdn Bhd, will be granted exclusive right to develop the land within the KL Metropolis masterplan.
• The Star Online, (29 January 2016)
Two other agreements with Nusmetro and Keystone involve parcels of 3.29 acres and 2.47 acres, respectively. The Nusmetro project comprises three iconic towers with serviced suites, expected completion by 2019. The Keystone Impetus project will include two blocks of office buildings, slated for completion by 2021.
• The Star Online, (20 February 2016)
Published 22 December 2015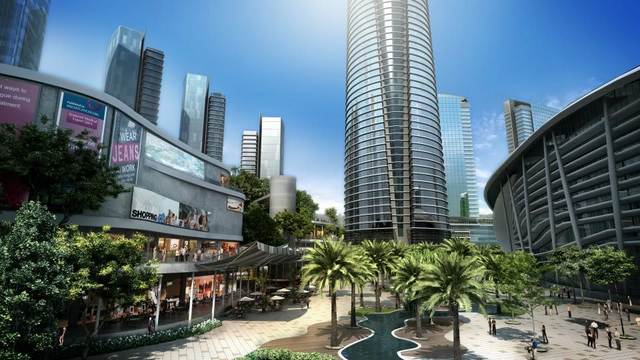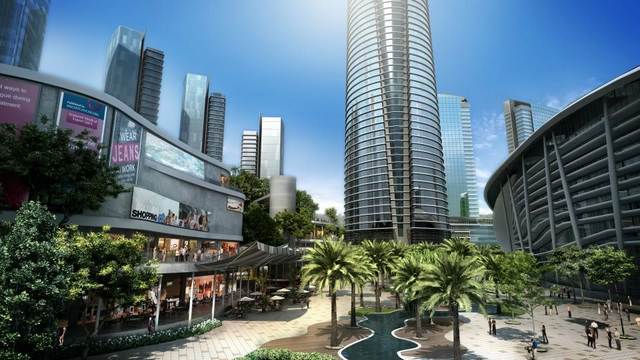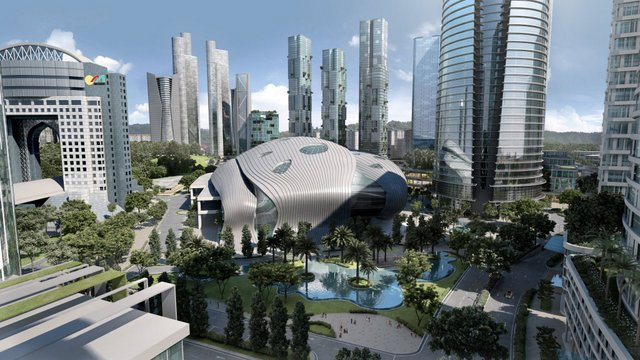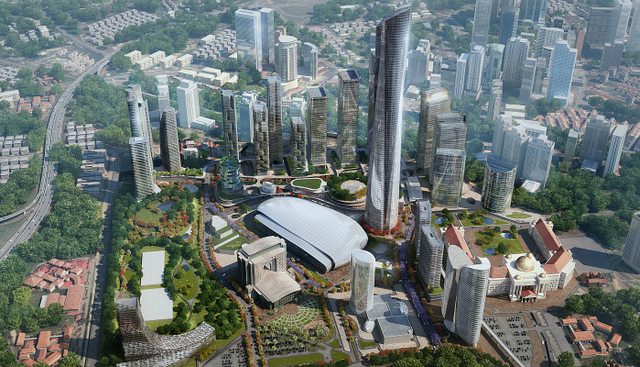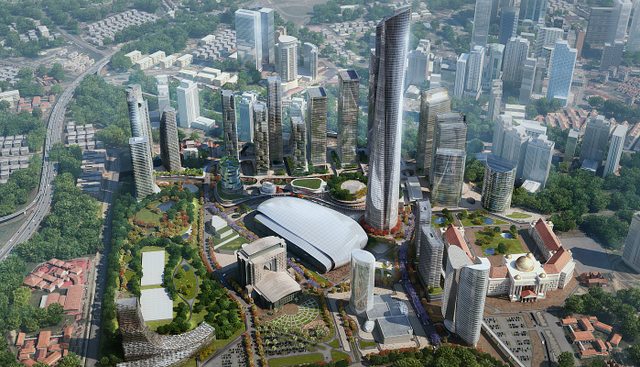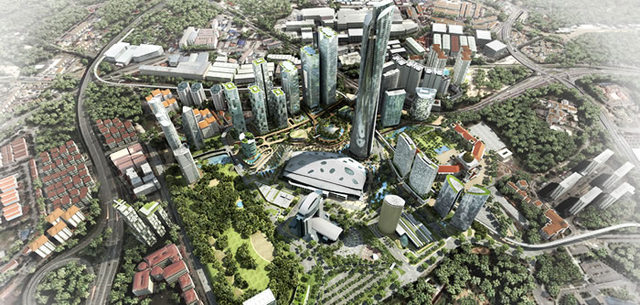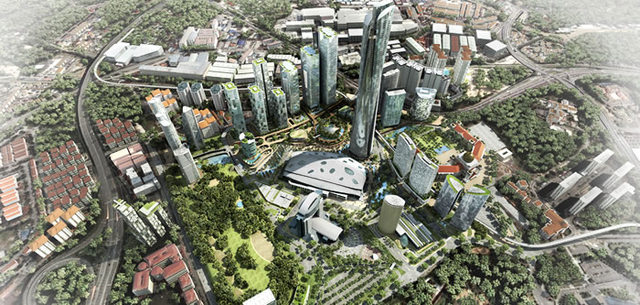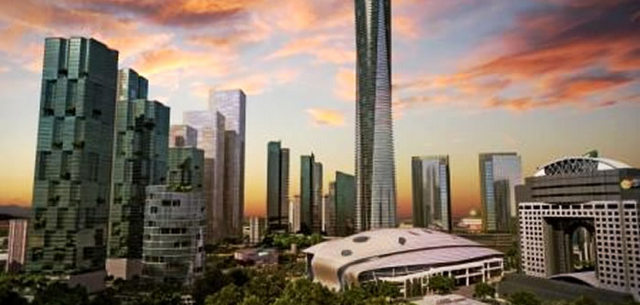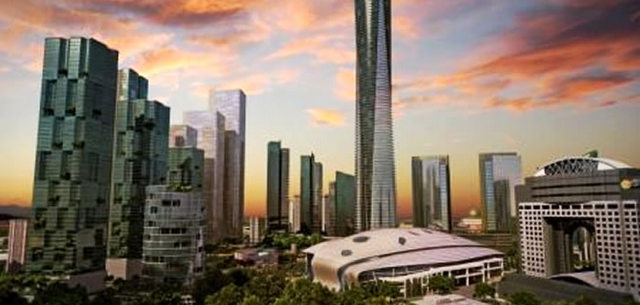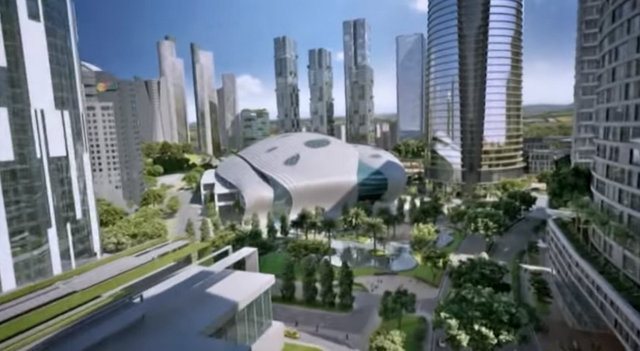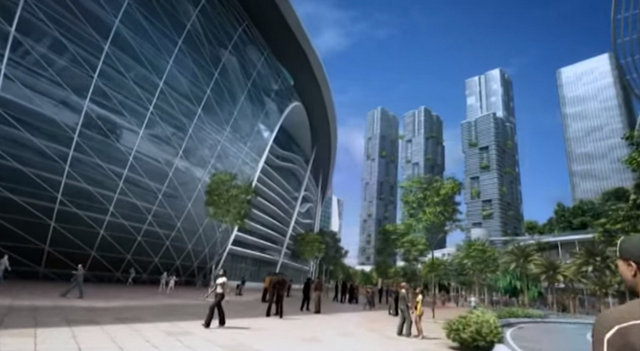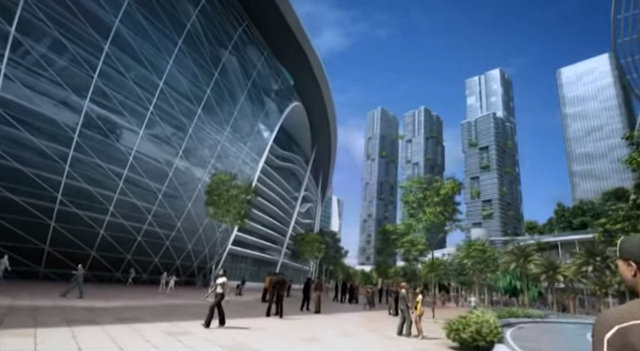 The pictures were taken 17 January 2016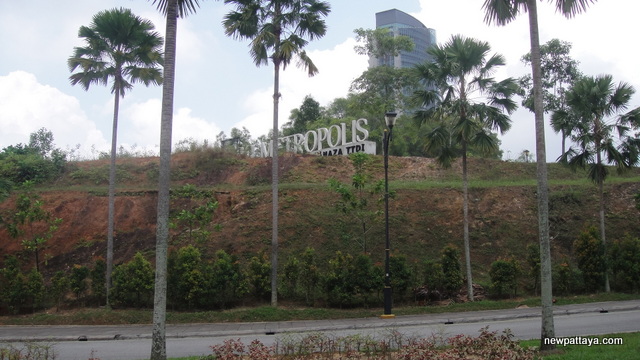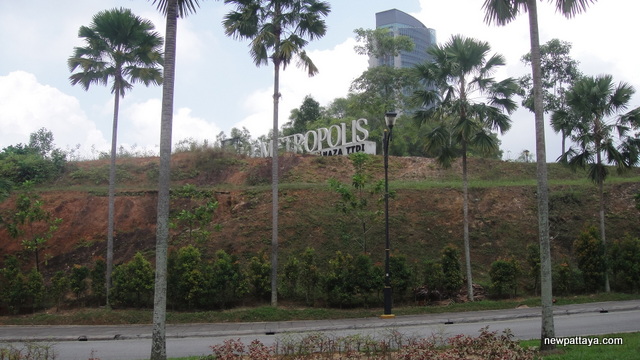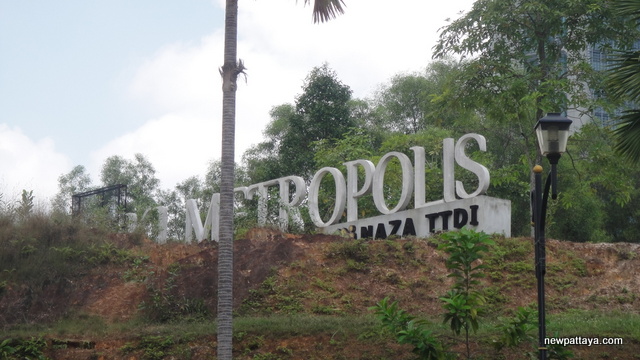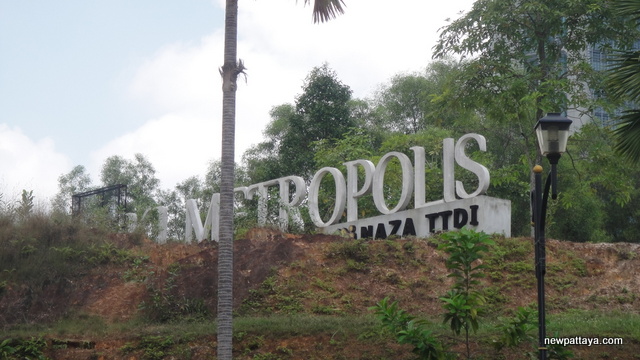 The Ministry of International Trade and Industry, MITI, is located at KL Metropolis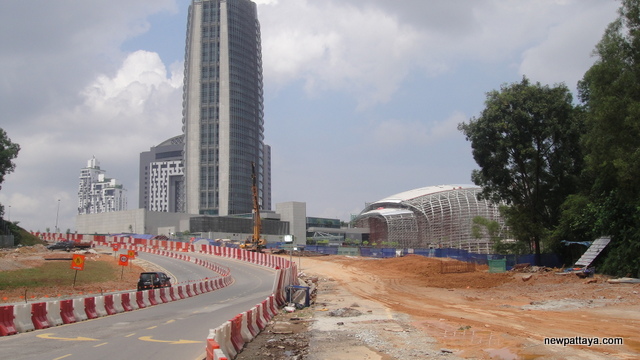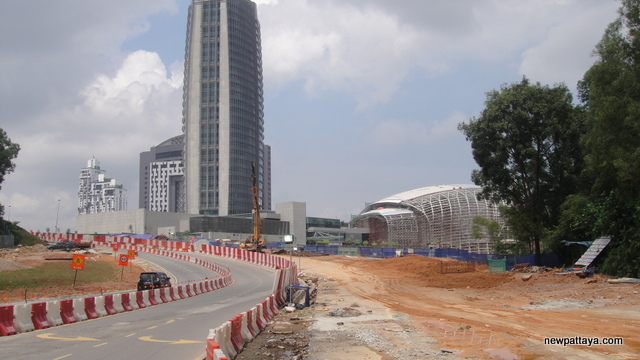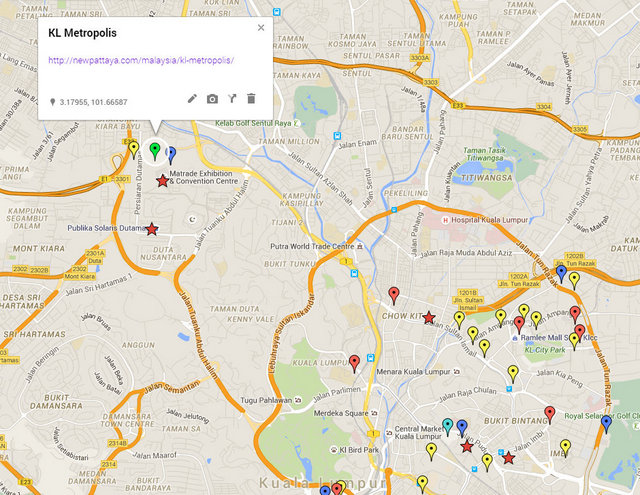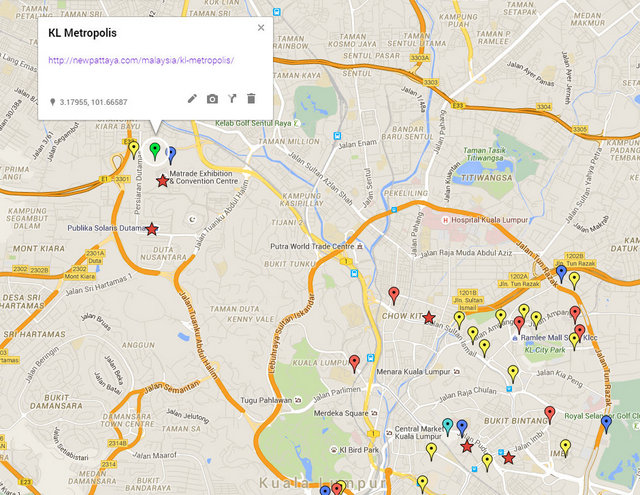 Want more information? Contact us on FACEBOOK