The Gherkin is one of London's most recognisable towers. It most certainly is an eye-catching high-rise structure. The Gherkin is an office tower that stands 40 stories tall and has a height of 180 meter. The buildings official name is 30 St Mary Axe, but as usual in London they nickname their towers. I suppose some of you are familiar with the Walkie Talkie building, The Shard, The Cheese Grater and of course The Gherkin.
• The development's official WEBSITE
• Developer: Swiss Re Insurance
• Architectural Firm: Foster + Partners
Construction started in 2001 and the project was completed in December 2003. The building opened in April 2004.
Skanska was the main contractor, the contract had a value of 131 million GBP.
The team involved includes the following members:
• Main Contractor: Skanska
• Structural Engineer: Arup
• Quantity Surveyor: Gardiner & Theobald
• M+E Engineer: Hilson Moran Partnership
• Landscape Architect: Derek Lovejoy Partnership
• Lighting Engineer: Speirs and Major
Related Online Information:
• 30 St Mary Axe [Wikipedia]
• Pearl Bangkok [newpattaya.com]
• Unusual office buildings [Bangkok Post]
Published 5 December 2016
The pictures are available here: www.theleadenhallbuilding.com/galleries/air/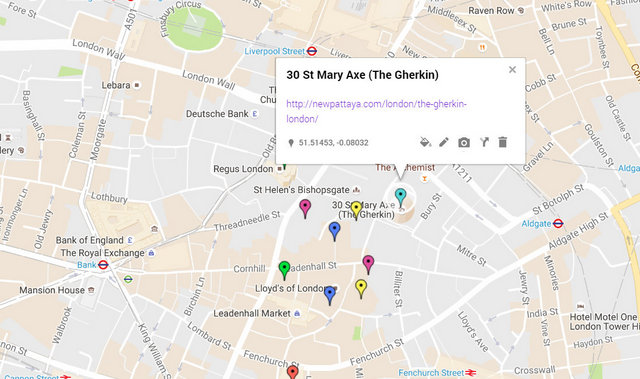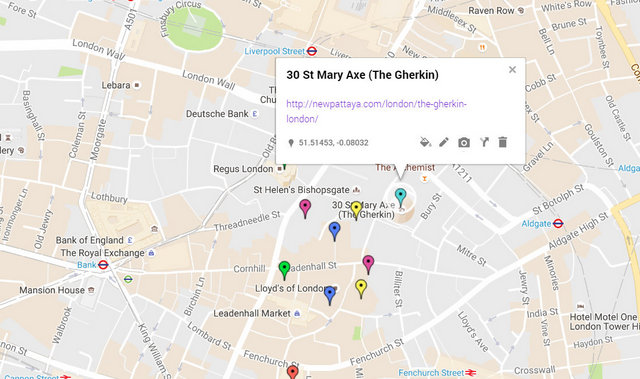 Want more information? Contact us on FACEBOOK