Spire London is a 67-storey residential development located near near Canary Wharf in the London Docklands. The tower is being developed by Greenland Group, the biggest property developer in Shanghai.
• The project's official WEBSITE
Spire London will stand at 235m (771ft) high, making it the tallest residential building in Western Europe. Prices for a one-bedroom apartment is starting at £595,000. The development will include 861 apartments of which 765 will be for private sale. The tower is designed by HOK.
• Design Firm: HOK
• HOK on FACEBOOK
• Landscape architect: Gillespies
• Project management: AECOM
The project is scheduled for completion in 2020.
Related Online Information:
• Spire London [Wikipedia]
• Starting prices for one-bedroom flats set at £595,000 [Independent]
• New 67-storey 771ft London skyscraper costing £800m [Daily Mail]
• Spire London to be Europe's Tallest Residential Building [HOK]
• Construction Begins on HOK-Designed Spire London [HOK]
• Chinese firm to build Europe's tallest residential tower in London [The Guardian]
Published 1 December 2016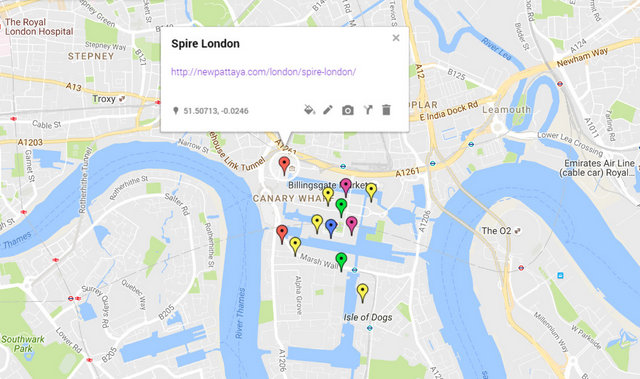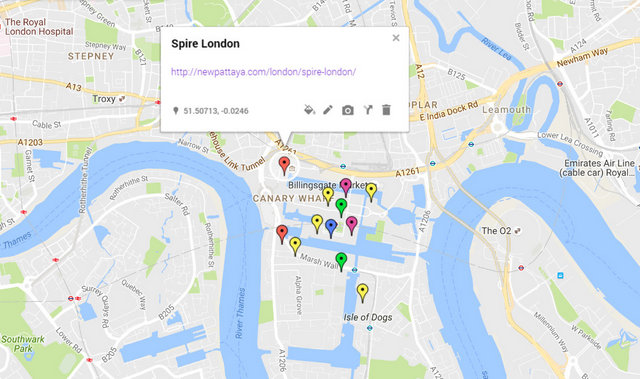 Want more information? Contact us on FACEBOOK