Koh Chang Residential Projects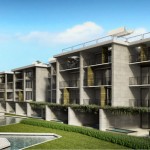 Island Life Condo @ Koh Chang is a new beachfront project on the island of Koh Chang (เกาะช้าง). The condominium is located in the village of Kai Bae Beach. The developer is the owner of Chang Park Resort & Spa and the condominium will be located right next to the resort. Read more….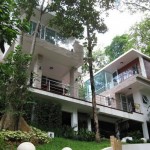 The Edge Village Koh Chang is located near Bang Bao on a 30 meter high cliffside. The complex comprises of only 20 villas built in a modern european style surrounded by trees, plants and flowers. The residence villas consist of two buildings each connected by small walkways. Read more…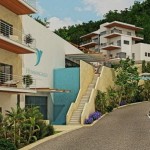 Hummingbird Residence Koh Chang is a new residential condominium located beside and above Tranquility Bay Residence. The complex comprises of three separate buildings, buildings A, B and C with a total of only 40 fully furnished units. The apartments have large balconies and gardens. Read more…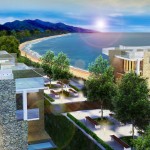 CirZ Island Life Villas is a new villa project on the island ok Koh Chang. This beachfront villas project is located in Kai Bae Beach, a cosy village on the island. They offer beach villas and pool villas and. Prices from 13 – 28 million baht.
Read more….
Want more information?


Want more information?